"Today, I ran into this young gentleman at Walmart.
He was walking through the store with a cart of toys and wrapping paper when out of the blue he walked right up to me and said, 'Hey, do you know how to wrap presents?'
I could tell he was extremely excited doing Christmas shopping for his children. His happiness was like a kid on Christmas morning. The joy was heartwarming, but he was also very serious about his question.
I explained I wasn't the best at wrapping myself, but that kids don't usually mind how their gifts are wrapped and not to worry too much.
He replied, 'I know, but I care. I want it to be perfect!' I could tell this really mattered to him. That's when he explained a bit more about himself.
'This is the first Christmas I've ever celebrated.' I could feel the pain and loneliness in his statement.
After some follow-up questions, I soon learned he had grown up as a orphan, with no family whatsoever, and wanted his children to experience the moments he was never able to. He had just recently gotten a job and had never owned a car. In fact, his co-workers had been helping him back and forth just to get to work and earn a living.
He proceeded to tell me, 'I've worked the math over and over to make sure I don't go over my budget and can still afford my bills this month.'
I stopped in my tracks. I knew at that moment this year was going to be more memorable, more special for hearing his story. I needed to follow my gut.
I asked him to follow me and lead him to the ATM. 'What are we doing?' I knew I wanted to give him some cash to ease his financial worry and help him enjoy this holiday season.
He kept saying, 'No, you don't have to do that!' but I continued onwards.
When I gave him the cash, I told him, 'I have been a part of a group of people for a few years and we believe in doing good for others when we can. We try to be the good and believe it will produce more good if others pay it forward.'
He was quite emotional. He thanked me over and over again.
We walked out together, both crying and overwhelmed with emotion. Overwhelmed with this season of giving.
I wanted to give him what he wanted to give his children: peace, joy, and good memories. And a very merry Christmas!
His whole life has turned around, based on decisions he has made to turn it around. Even through his mask, I could see the smile.
It's been a GOOD day!"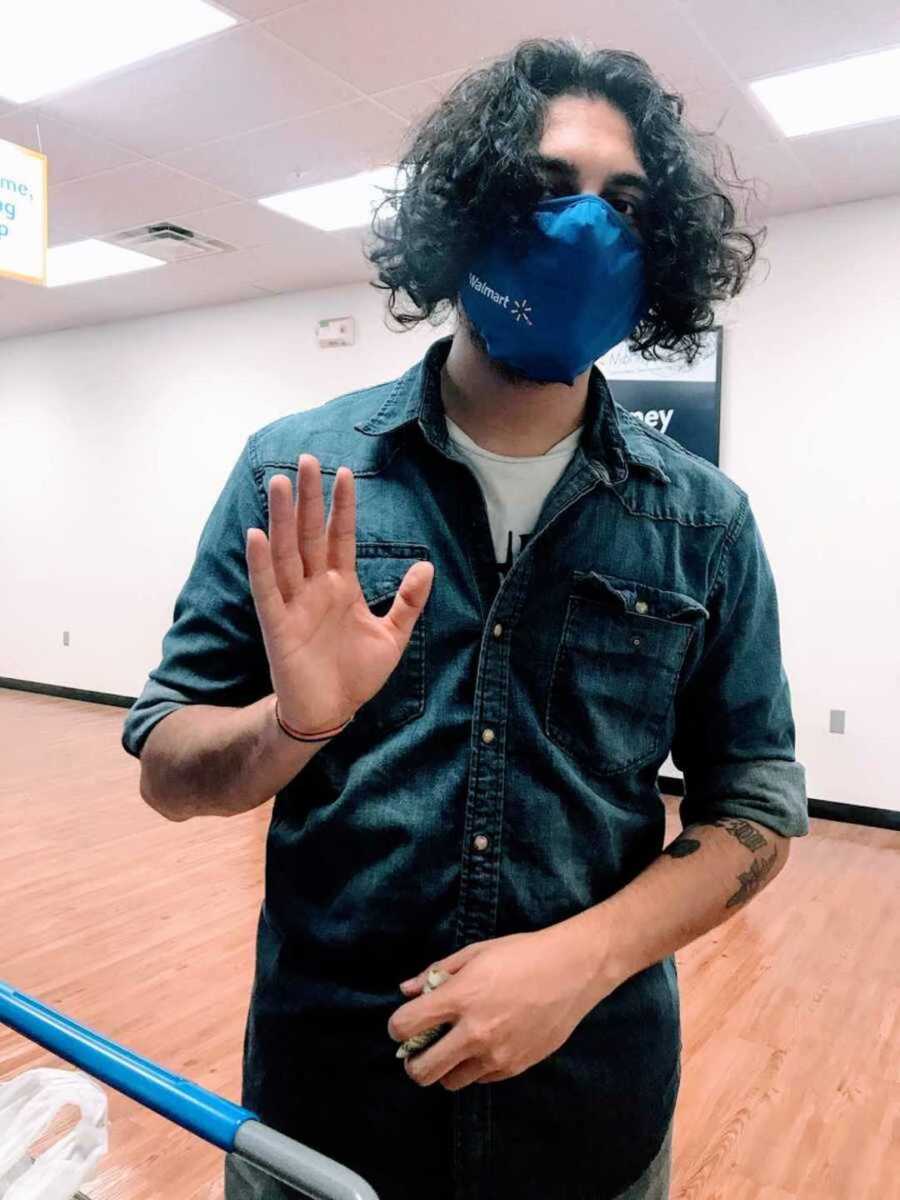 This story was submitted to Love What Matters by Tommy Maher. Be sure to subscribe to our free email newsletter for our best stories.
Read more stories like this:
6 Tips To Stay Sober This Holiday Season
30 Conversation Starters To Get You Through The Holiday Season
Do you know someone who could benefit from reading this? SHARE this story on Facebook with family and friends.