"I have a simple little story that means so much. It was garage sale season, and my mom loves going and looking at all the treasures. Admiring old glass, imaginsing the story behind antiques and the purpose they served. She knows how to knit and crochet, and so she is always looking to add to her yarn and craft stash.
This summer she was at a garage sale where she saw a bag with yarn and knitting/crochet needles poking out. She asked the woman running the garage sale, how much the bag of yarn was – she replied, 'It's five dollars – my grandma had started a project, but never finished as she passed away'. Mom said, I'm so sorry for your loss, and came home with the bag.
At home she opened the bag, beneath the yarn, to see a granny square blanket that had been started. She started working away at it and mending the ends. As she worked, she realized the blanket didn't belong to her, she was just continuing on with what the woman's grandmother had started.
Mom finished the blanket and drove to the house where the garage sale was. She gave the granddaughter the finished blanket and said that she hoped that she would enjoy it and feel close to her grandmother when she was wrapped in it reading a book or watching tv. The granddaughter was in tears and hugged her and was so happy to have the blanket and for the kindness she was shown.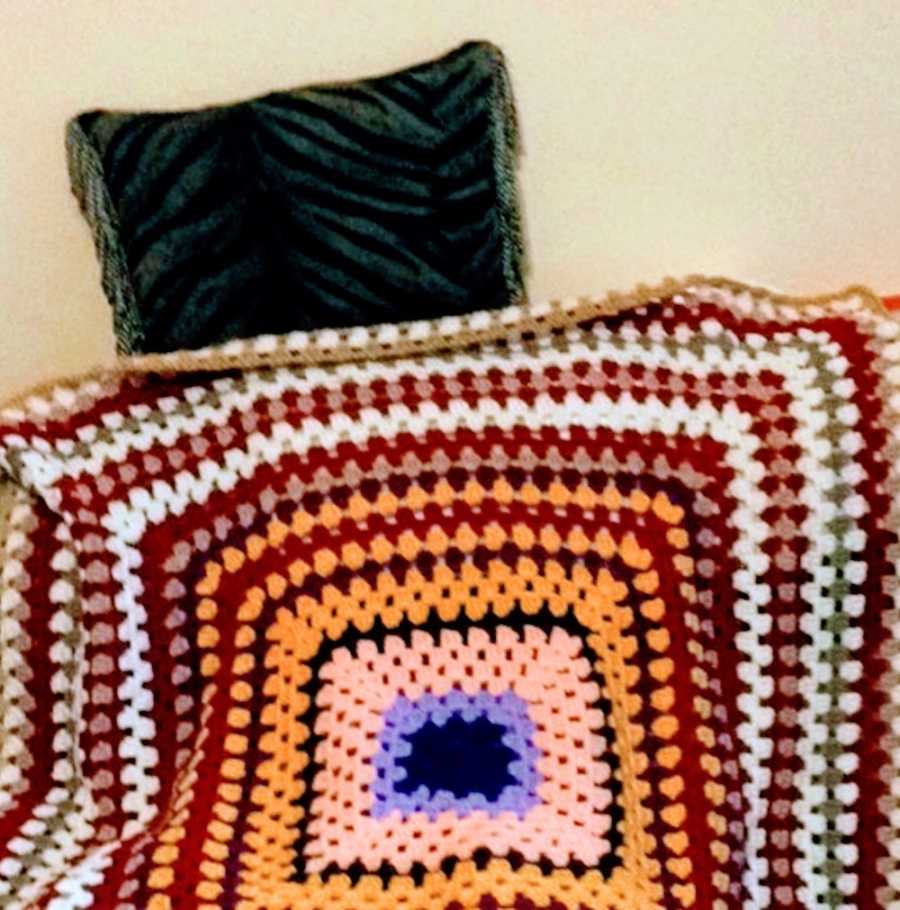 My mom saw the blanket and knew that she could finish what this dear lady had started and wasn't able to finish. She could lend a bit of time and love to finish the blanket. Sometimes it feels like in life that we are all doing this, on a larger level. We are all picking up where someone left off and continuing on someone's work. Mending in the loose ends and stepping up to help when we're needed. The granddaughter, I guess, could've posted on a buy/sell group, asking if someone could finish the blanket – where then someone would say – Oh it would take me X amount of time with $__ per hour, and its business. Kindness isn't business, it's doing something because your heart wants you to and you aren't expecting anything in return. Instead my mom saw that blanket and just did what her heart told her to do. It is about kindness. It always is, and it always should be.
This is how I was raised. If you have a skill, talent or a way to help someone else – you don't wait to be asked, you just do it and you expect nothing in return. Actually, I shouldn't say nothing in return, because what you get in return is worth so much more. You get joy. A joyful heart, that you know you've done good, and that's what makes this world better. It's what matters. You tell someone in the moment, how much you admire them or that they are doing a great job. You fill in the missing piece, if someone needs help and you have the tools, skills and heart to make their day better. It's simple, but it's everything."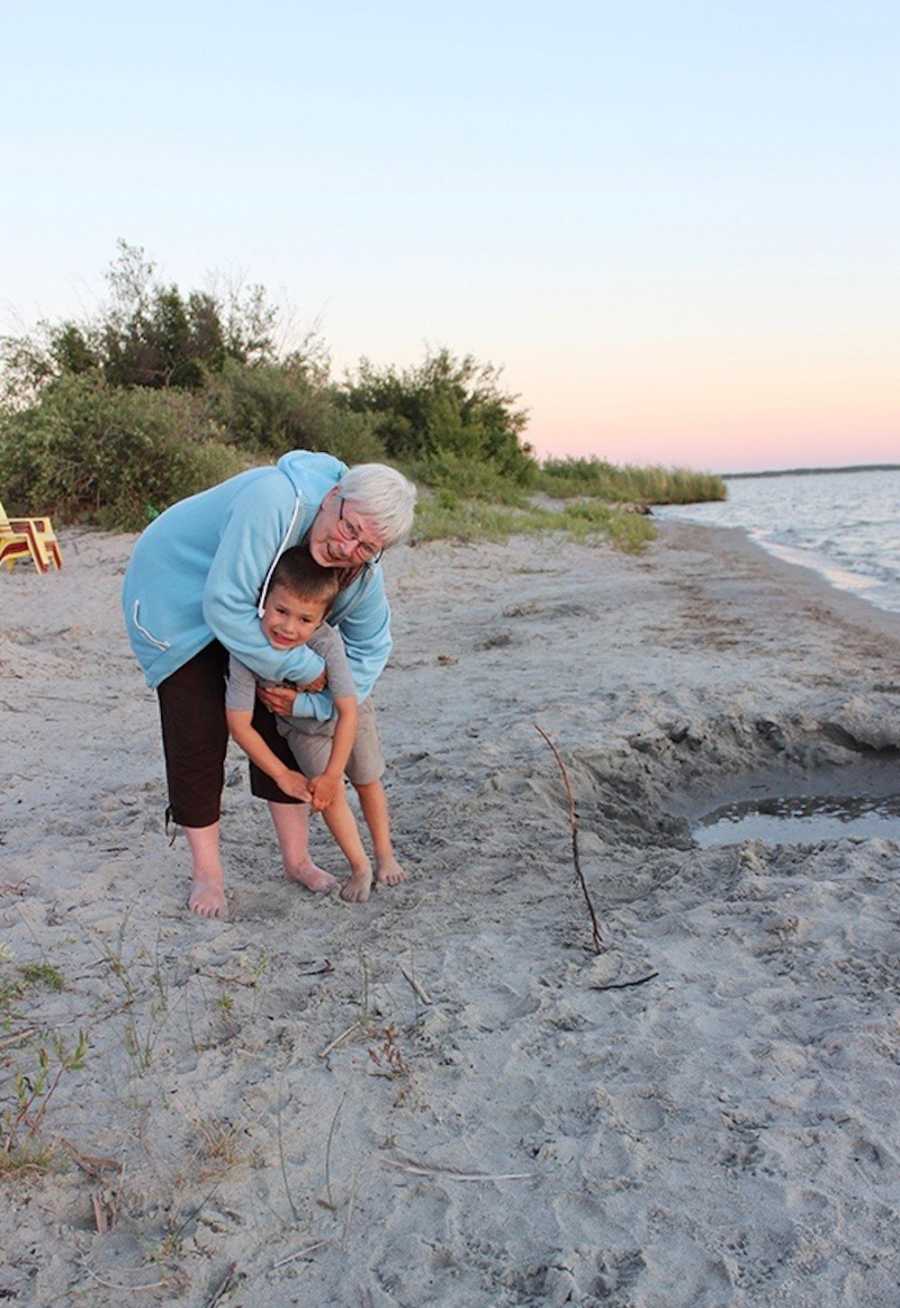 This story was submitted to Love What Matters by Robyn Okonsky. Submit your story here, and be sure to subscribe to our best love stories here.
Read more stories like this: 
'This is the quilt that saw the loss of the mother. This is the quilt that witnessed a man grieving for his wife, but determined to live a full life for his children.'
'I opened the gate to drive my mower out, and there he was. Spinning donuts on my lawn. 'Gosh, that's so nice, what a huge help!,' I thought. 'I'm not really doing it alone.'
'Nana, when you get to heaven please send me lots of pennies': Grandmother sends hundreds of pennies from 'heaven' to symbolize her 'deep love'
Help us show the world that compassion is contagious: SHARE this beautiful story on Facebook and Instagram with your friends and family.