"It's very common that when I tell people I am a birth doula, they assume it is for a love of babies. Some think it is for the thrill of watching a child come into the world.
Of course I love babies and of course there is a thrill and overload of emotions at births. But I'd like to make something clear.
Mothers so often come in last. Is that not the mark of a mother?
From the moment the lines appear on the test her diet changes and her focus shifts entirely to the new life she will welcome. Buying and preparing, reading, cleaning all for her baby.
When it comes time for her little one to make their way home to her chest even those most well intentioned of her loved ones will place a heightened focus on the baby over the mother.
And as a mom she herself will continue to forgo prioritizing her own needs to be whatever she needs to be for her little one.
That's where I wholeheartedly step in. As a doula, I have an understanding of childbirth and come equipped with an expertise in comforting and encouraging mothers.
I do not worry for her baby as I know she is everything that child needs. While she focuses on them and the work she must do on this day, I will focus on her.
I love being the person in the room allowed to be entirely selfish for a mother. I get to see her, anticipate her needs and place that above everything else!
I get to love her the way her child, when grown, will have hoped she was loved on the day she labored, bled, sweat and shed tears bringing them into the world.
I hold a crown in my hand and a tenderness in my heart that I give to her when she feels weak.
When she pushes her baby into the world I hope she does not see my face and she will not see my tears. I am from the moment we begin our relationship protecting her space and her moment as sacred and intimate.
I play the background parts.
This is her moment and she has waited months or years to see the face of her baby and feel the weight of them in their arms.
Nothing in the room belongs to me except for my ability and determination to honor her as a woman and as a mother.
This birth is not mine. The decision making is not mine.
The strength it takes to welcome this soul to earth is not mine.
The emotional gravity of this moment will not fall on me as it belongs to this selfless woman I am serving.
I am not a doula to hold babies. I am a doula to hold mothers."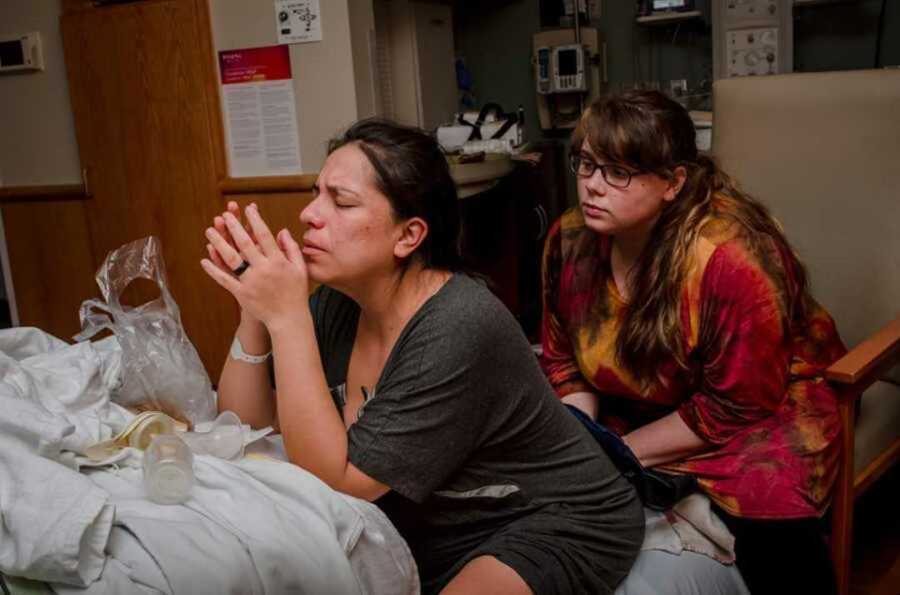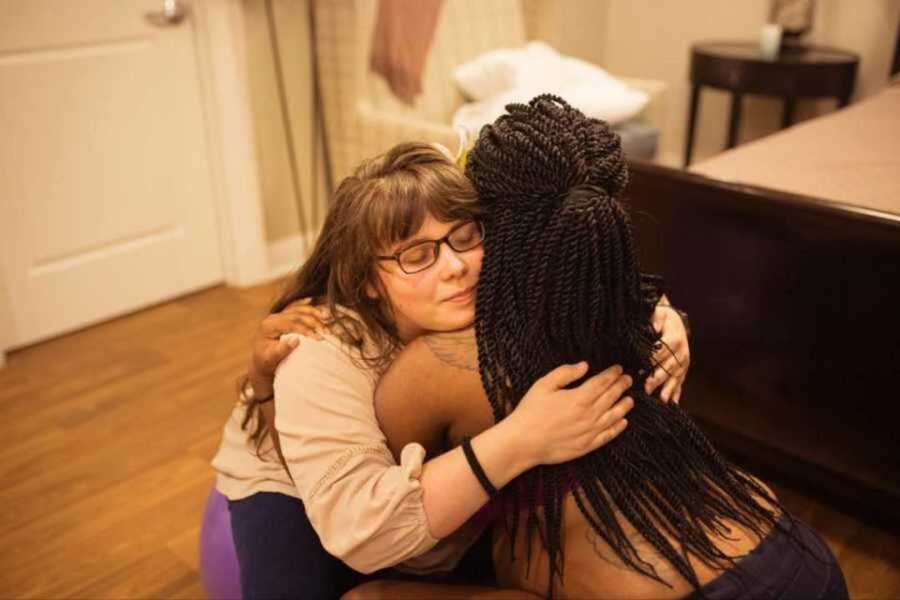 This story was submitted to Love What Matters by Tamara Sawyer. You can follow her journey on Facebook. Be sure to subscribe to our free email newsletter for our best stories.