911 Call
"My name is Priscilla and I am a 911 dispatcher in Santa Clara County, California. As you can imagine, we come across some crazy stuff. On the early morning of November 26th, I received a call that would change my life forever.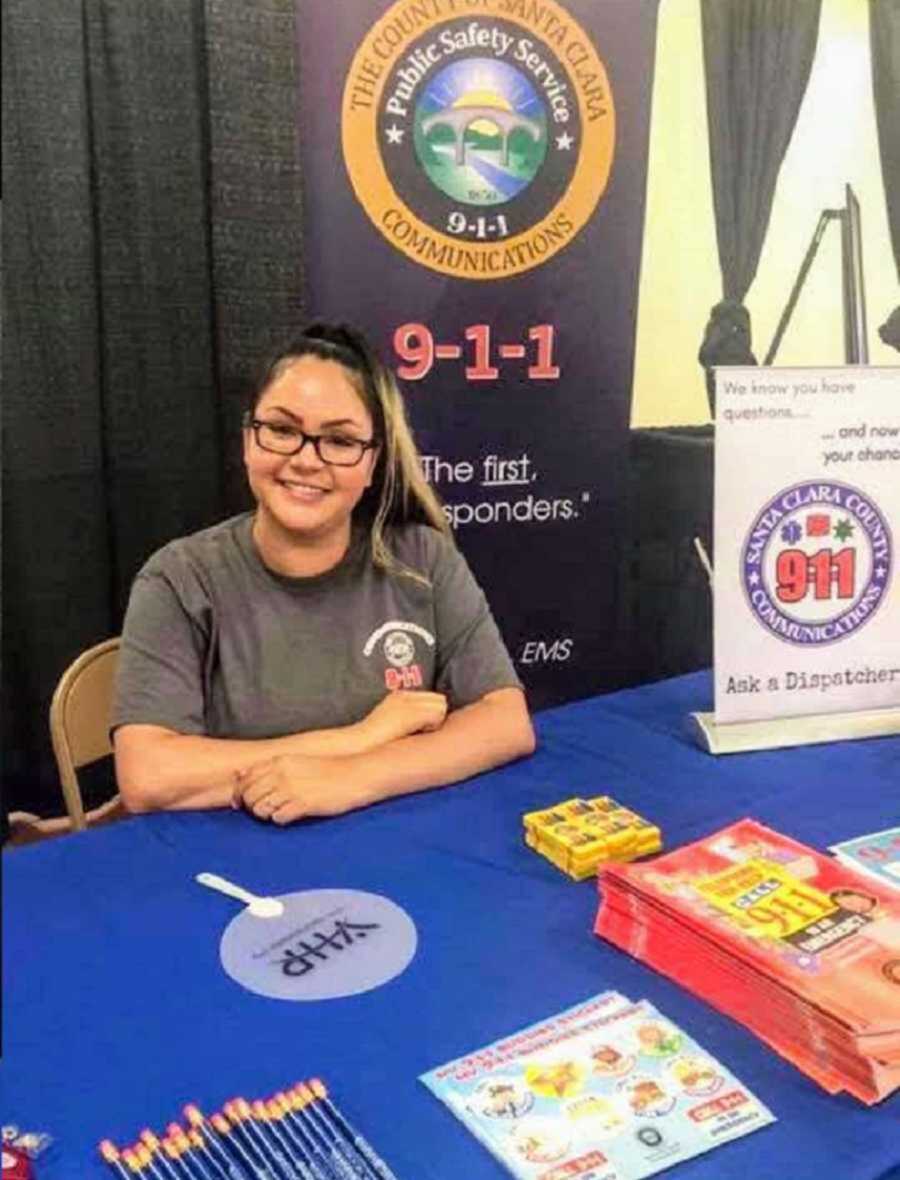 It was 4 a.m. and 39 degrees outside, and you were cold and all alone.
Pregnant.
Zero prenatal care.
Homeless and living under a bridge in a tent when the contractions hit, slow and steady, so you thought you had time to find a way to the hospital.
When they increased in intensity, you realized that was not the case at all and quickly dialed 911.
Your call hit CHP who then transferred you to me.
It was chaos as I tried my best to keep you calm and get your location, which you could only give as a general area in a tent under a bridge.
When I asked how far along you are, you told me you didn't know!
You were in so much pain and alone, I can't imagine how you felt.
When I asked you once more to feel for any parts of the baby, you yelled out that you could feel her head!
As I talked you through delivery, you exclaimed that she's out!
Those precious cries are something I will never forget.
I think we were equally relieved when the fire department got on scene.
They transported you and your baby separately to the nearest hospital.
This call was a rough one for me, as I'm a mom too and couldn't imagine going through what you did.
You are so brave and strong!
Surprise Twins
I reached out to my amazing co-workers and closest family, and together they pooled $350 together for you.
That along with my donation allowed me to buy you a stroller/car seat combo, diaper bag full of clothes, diapers and wipes, and some blankets.
You were so surprised when we arrived at the hospital, but had a surprise yourself when you told us you had TWINS! TWIN. GIRLS!!
The first baby was born in the tent with me on the phone and the second baby at the hospital.
You told us that you had no pregnancy symptoms and barely found out a month and a half ago that you were expecting!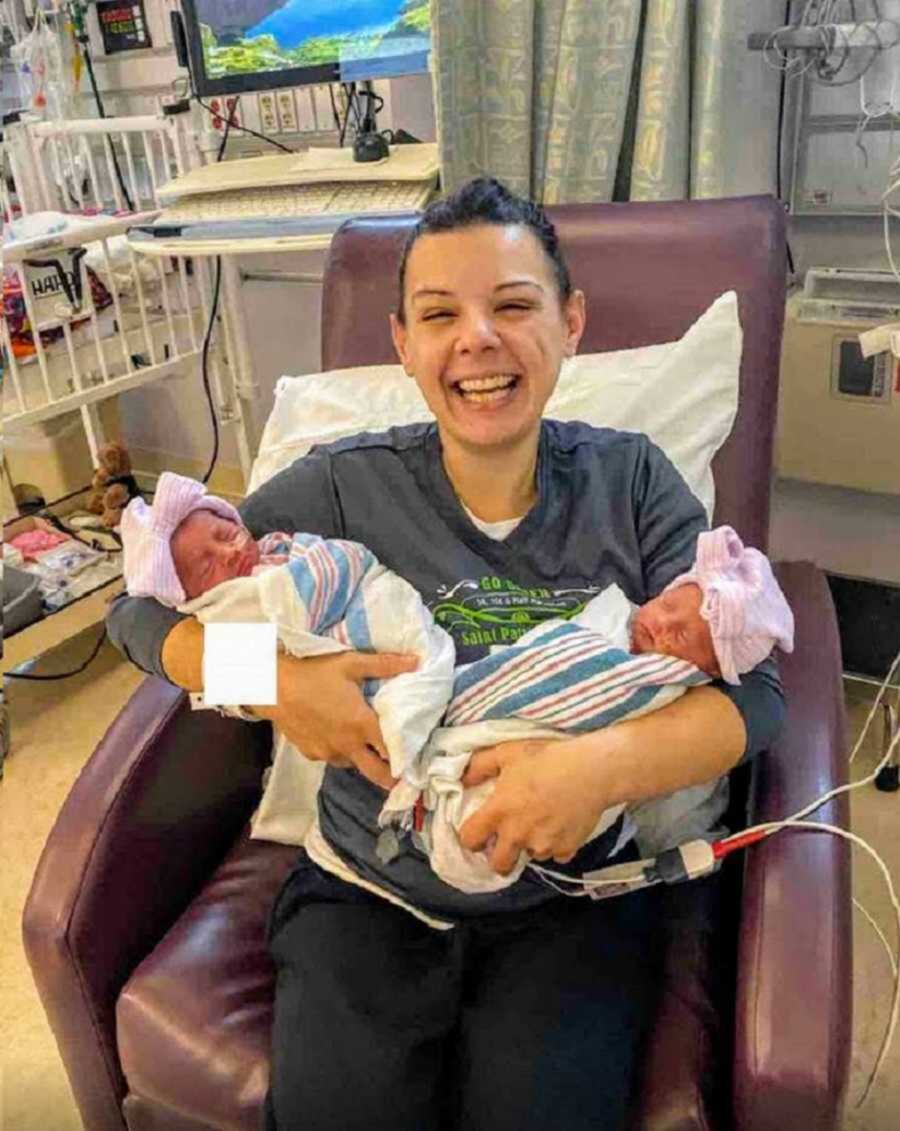 The doctors estimated the girls were born at 35 weeks gestation, they only weighed 3 and 4 lbs. The babies were transferred to a higher level NICU so we weren't able to meet them, but you invited us to come see them at the other hospital.
My heart broke for you and your story, alone with no family to support you.
Although I know you're so excited, you also expressed your concern due to your current living condition.
A social worker has been assigned and is going to help with resources, job placement, and parenting classes, but my hope is to raise enough money to help get you and your beautiful family on your feet. After meeting you and seeing what a great attitude you have towards everything, I could tell you really want to do better.
We all fall on hard times but there's always hope, sometimes all you need is a little love and support."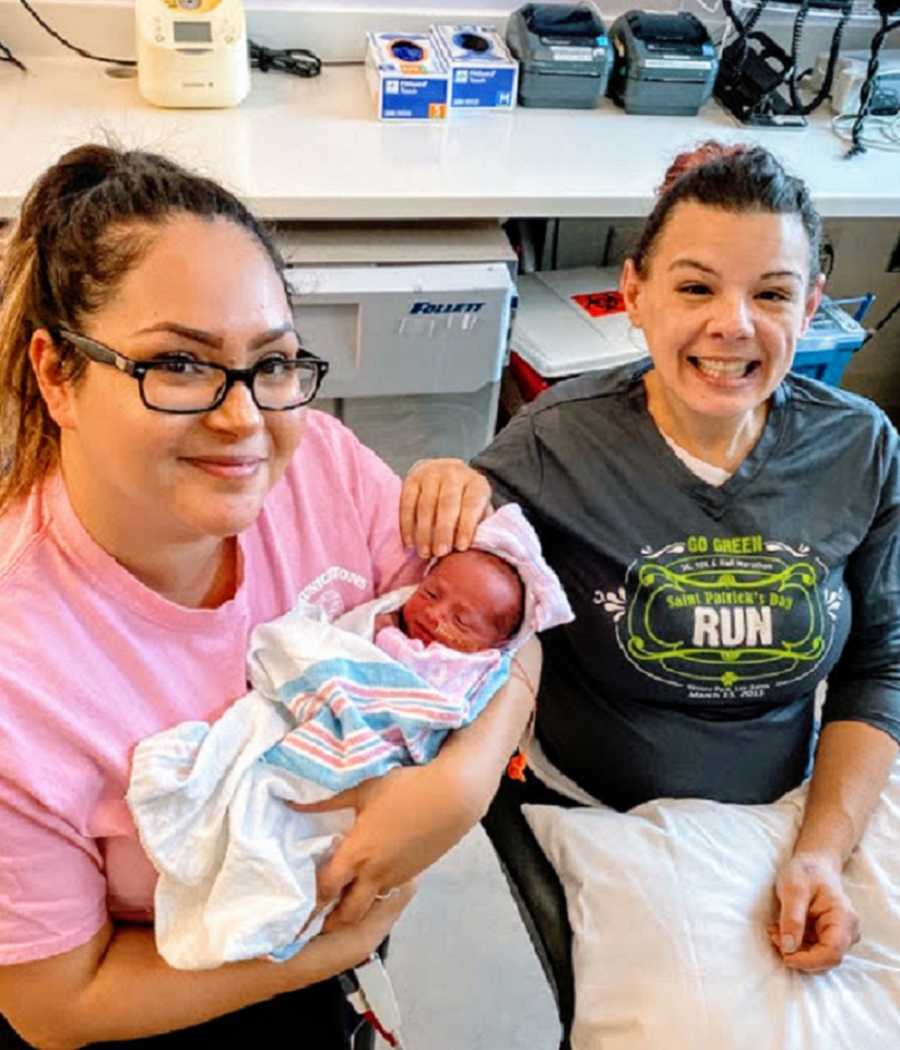 This story was submitted to Love What Matters by Priscilla Jones of San Jose, California.. You can follow their journey on Instagram. Be sure to subscribe to our free email newsletter for our best stories.
Read more stories like this:
Homeless Man Reunites With Long-Lost Family After Kind Barber Gives Stunning Makeover
'I had a million reasons to give up, but I chose not to.': Homeless valedictorian shares journey of poverty and perseverance
Help us show compassion is contagious. SHARE this story on Facebook with family and friends.