"In the blink of an eye, my brother was gone, his laugh never to be heard again.
My little brother James and I were separated when he was 4 and I was 7. It was a hard choice our mother had to make, but it was what was best for us. She was an addict, she had no control over her life, and wanted what was best for us both.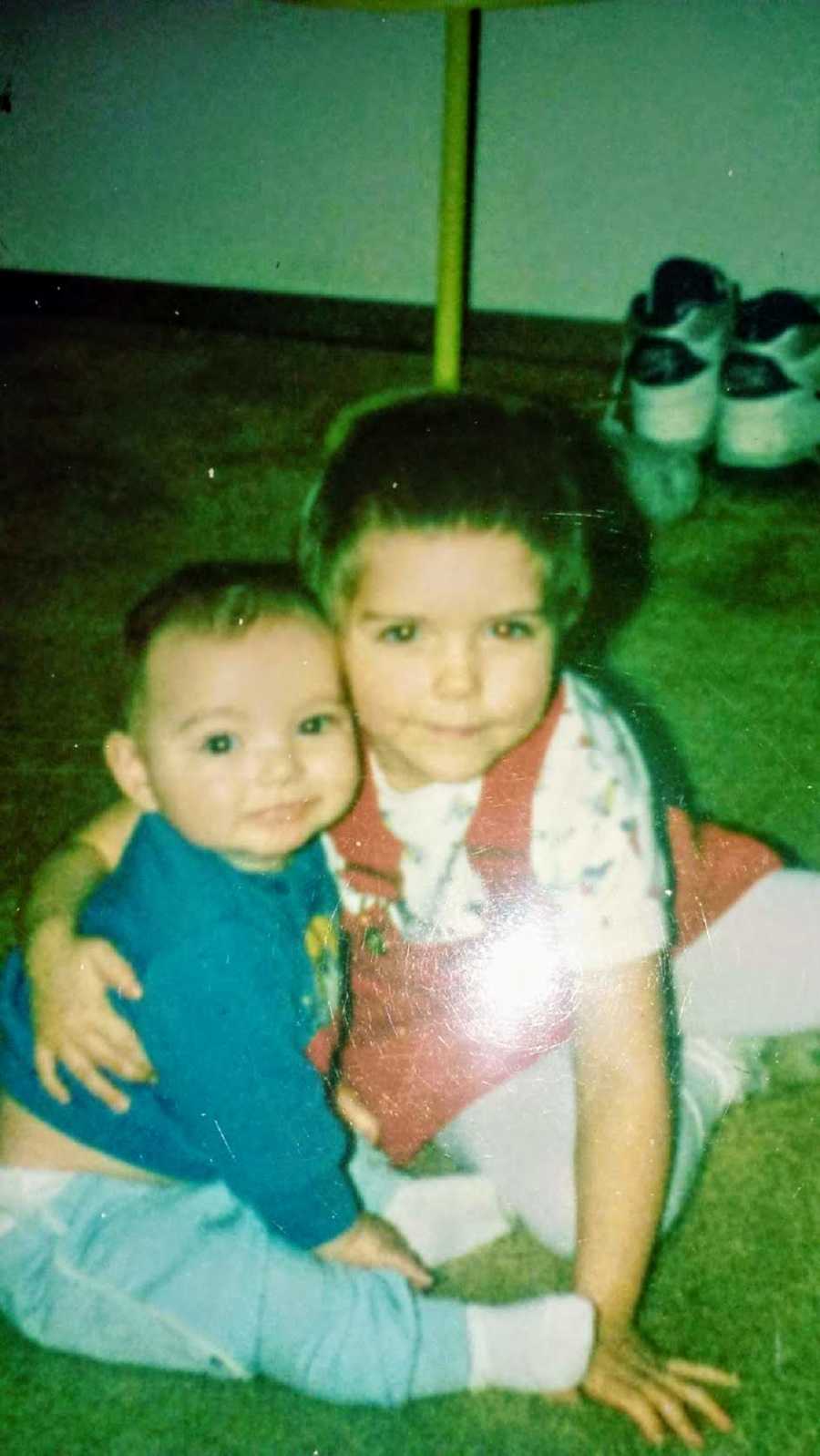 I was placed in the care of our maternal grandma, while James was placed in the care of our paternal aunt and uncle. Our mother knew they could provide us with stable lives. One year later, our baby brother Ty would also be placed in the care of our grandmother due to our mother's lifestyle and her wanting him to have a better life as well. Although she didn't get the chance to raise us, she stayed a major part of our lives, always ensuring we knew she loved us and wanted the best for us.
The adults in our lives made sure we spent as much time as possible together. They put together sleepovers, outings, and holidays. They did everything possible to ensure we shared a sibling bond; they made sure we saw and spoke to our mom as much as possible, in hopes she would one day be able to take us back into her care.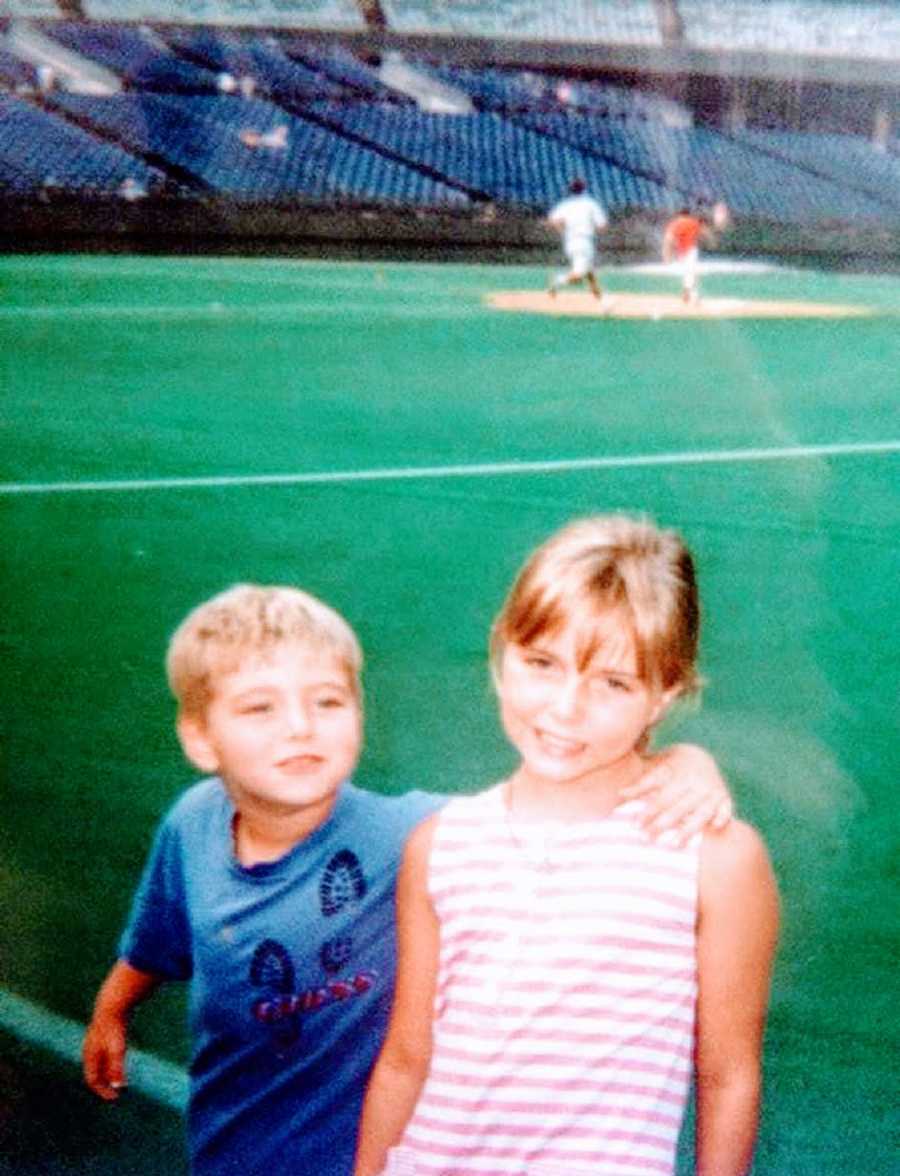 Life took a turn on June 30, 1995. James and Ty's father was killed in a tragic motorcycle wreck. Our mother was left a young widow and my brothers were left without their father. Our mom lost total control of her life after her husband's death and she spiraled out of control in her addiction. This would send her on a road of being in and out of jail for years to come.
Our aunt, uncle, and grandma would tell James and Ty that our mom was on 'vacation' every time she was incarcerated, or that she was sick when she was really using. They wanted to protect their innocent perception of our mother. I, on the other hand, refused to allow them to guard my heart. I needed to know the truth. I wanted so badly to understand it all. I would protect James and Ty by never telling them the truth as to where she was because it would have hurt them and her both.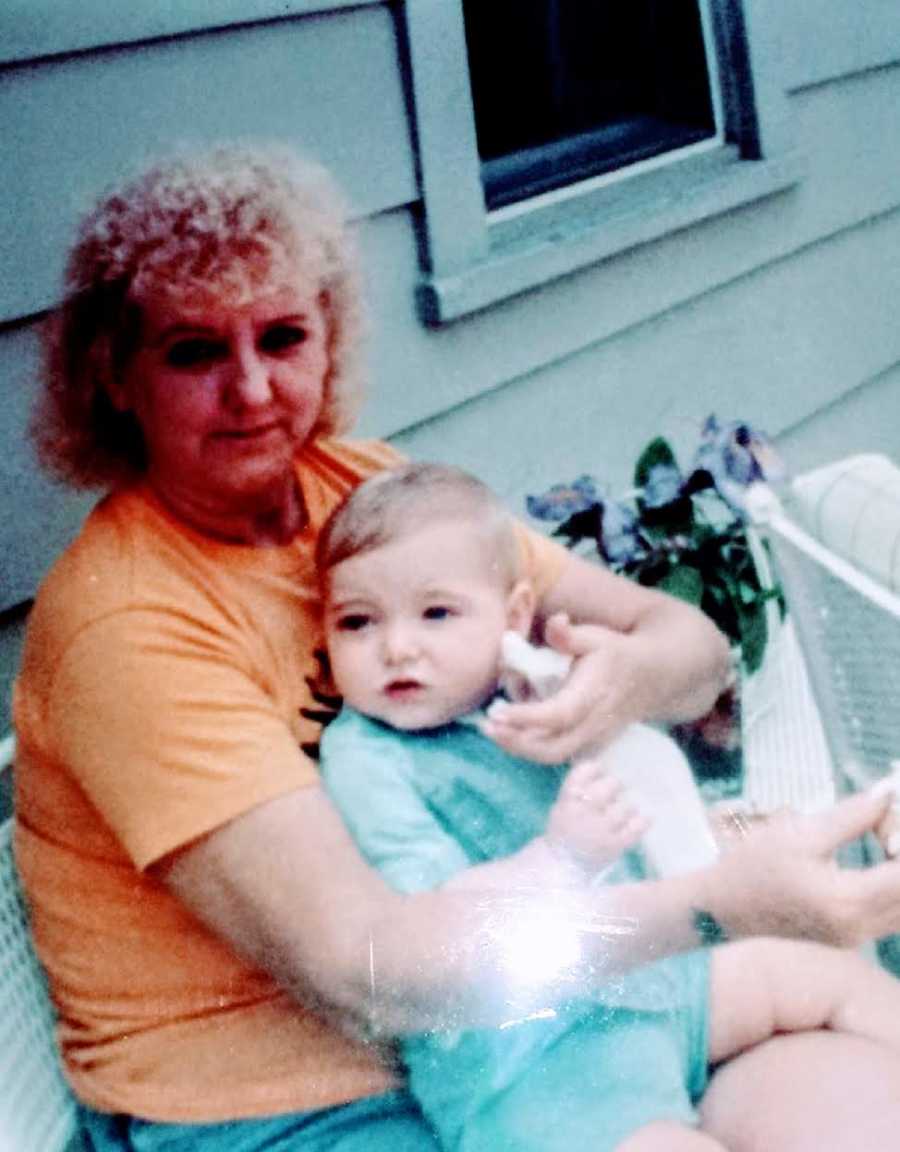 As we grew older, James found out the truth about our mom, but it never seemed to affect him like we all feared it would. He excelled in school, always had a big group of friends, and joined every sport he could. James was always smiling, laughing, and being his normal, goofy self with his heart set on making something of himself one day. He had the most unforgettable laugh that echoed no matter where he was. It was such a unique laugh that you couldn't help but laugh right along with him.
If James wanted to escape the world, he would go to one of two places, either a quiet lake to fish or he would turn to music. Those were his safe places. He loved the silence that fishing offered, he would use this peace to reflect on anything that was bothering him. Now, music was James's true escape from the true noise and busyness of the world. At a young age, he picked up a guitar and taught himself to play 'Enter Sandman' by Metallica, one of his favorite bands. James would also later learn to play the keyboard and the violin, which he also taught himself to play 'Enter Sandman' on as well. It was like there was not an instrument he couldn't play. He listened closely to the lyrics of the songs he choose, as if he was seeking a hidden message within them. He always found one somehow.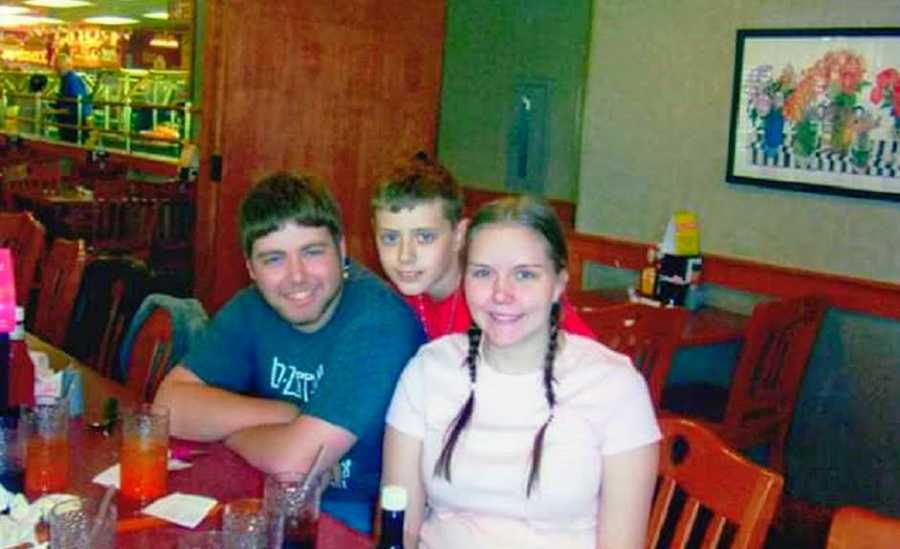 I remember the day James became a father for the first time. His partner's family and ours gathered into a small waiting room, awaiting to hear news of the newest addition to our family. James busted through those big double doors dressed like a space man in a surgical protection suit with the biggest smile on his face as he loudly announced, 'I am a daddy to a beautiful, healthy baby girl, and her mommy is doing great. She did amazing!' We all gasped, hugged, and went to congratulate, tired but very proud mommy and daddy.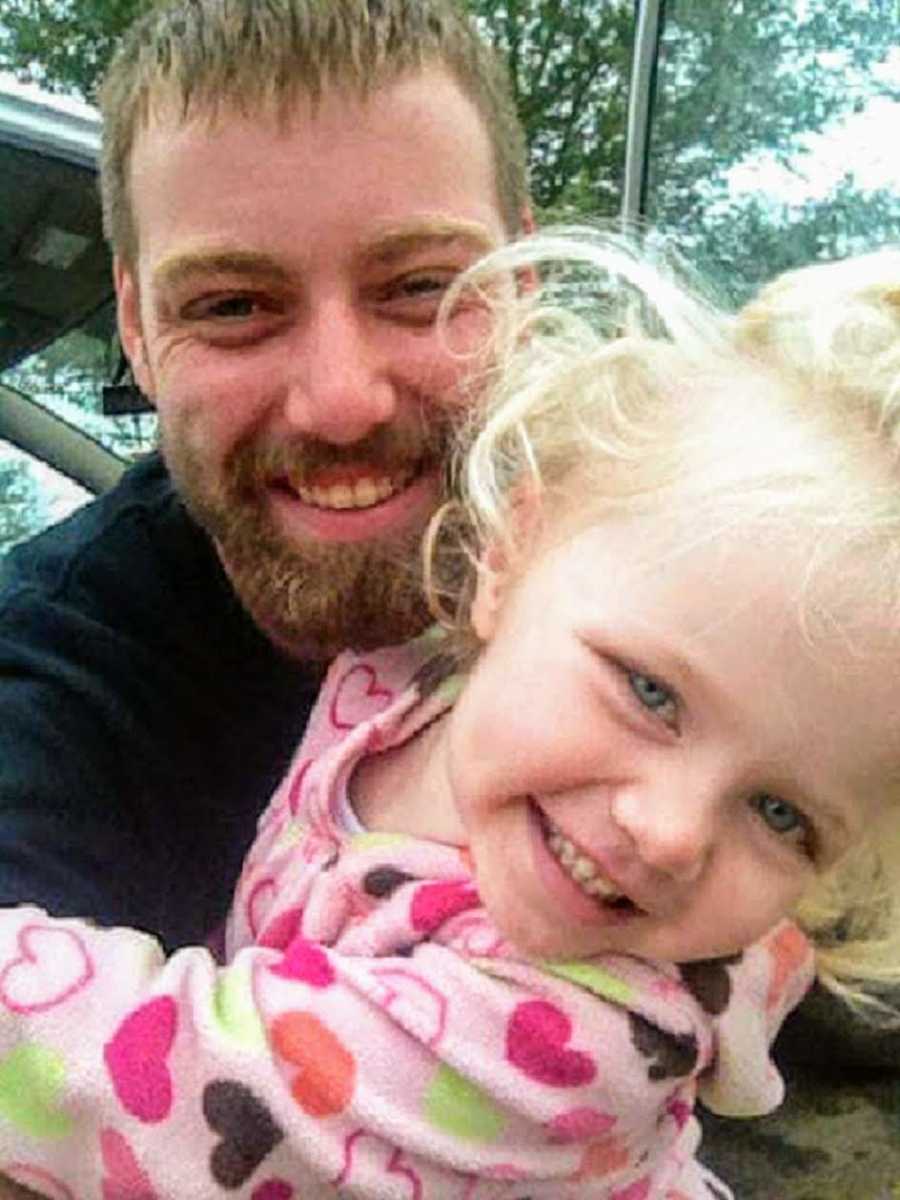 I stopped to throw my arms around James' neck while standing on my tippy toes to give him a kiss on the cheek. He leaned down whispered in my ear, 'Sis, she is the most beautiful little girl I have ever seen. I am so in love with her.' I looked up to meet his big crystal blue eyes only to see tears streaming down his chubby, baby-faced cheeks. I knew that very day that my brother had found his purpose in life.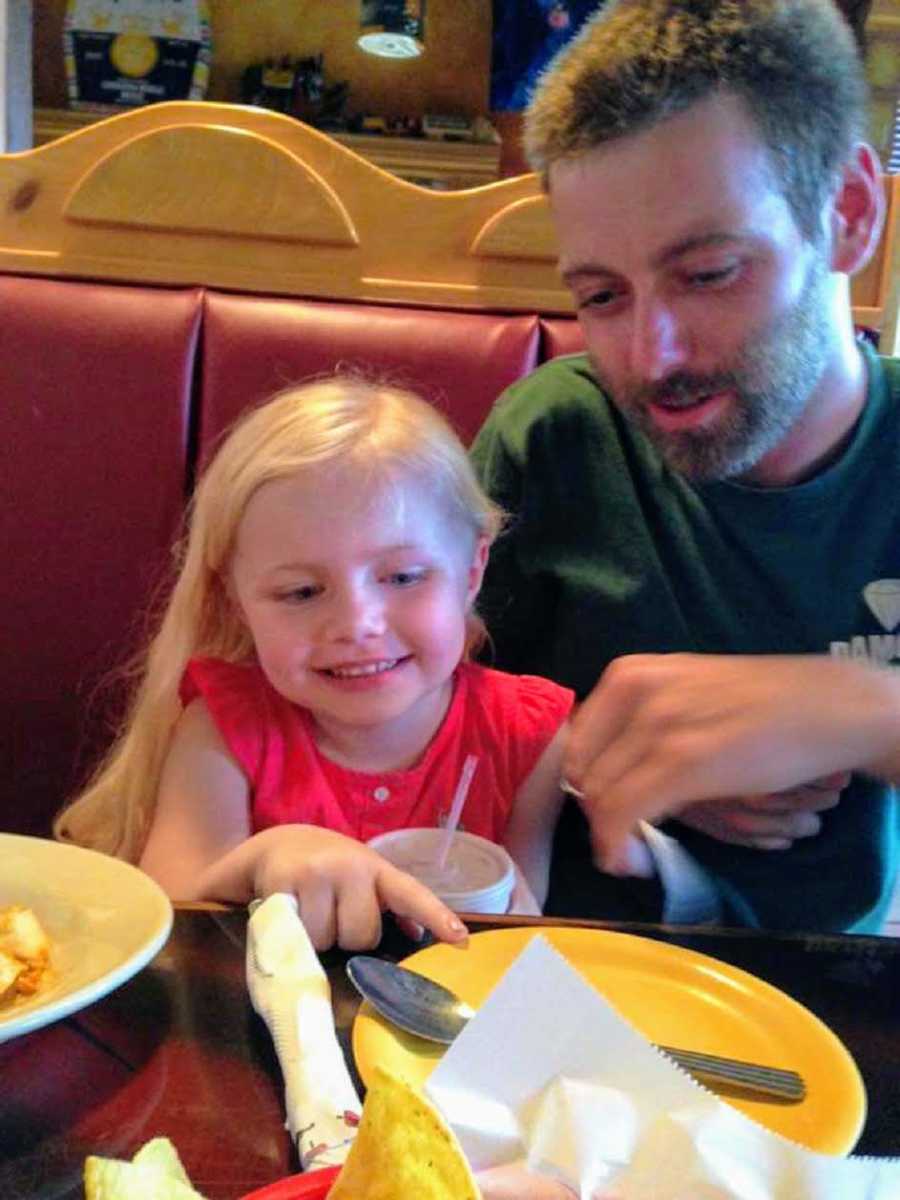 He now knew how much he could love someone else, and he would learn that love once again when his second daughter was born. He never knew his heart could double in size and love until he laid his eyes on a blonde hair, crystal-blue-eyed beauty he helped create. His second baby girl. James was truly wrapped around those two girls fingers, and they held his heart like Vise grips. All they had to do was look at their daddy and he turned to a puddle of goo.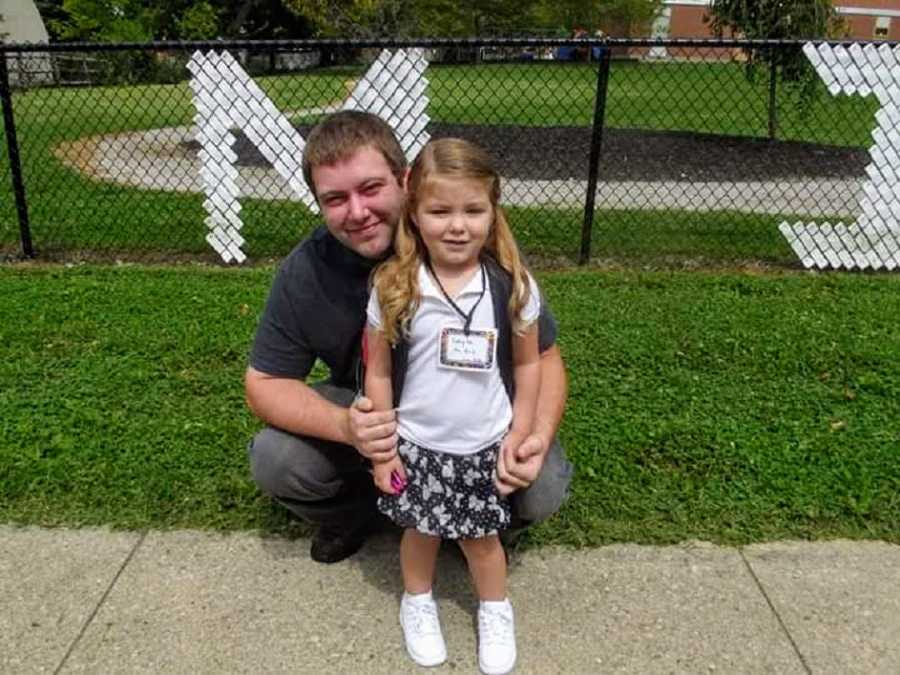 I'm not sure why, where, or when my brother'a life went off course to lead him into trying drugs. James suffered from back issues which led him to a pain management clinic where they gave him pain pills. I feel this is where James lost control and became addicted to the feeling the pills gave him. I remember the day I found out he was using heroin. It's a day I will never forget. He came to visit me and check to see how my wedding planning was going since it was only a month away. I noticed he kept 'falling asleep' while talking with me, so I questioned him about it.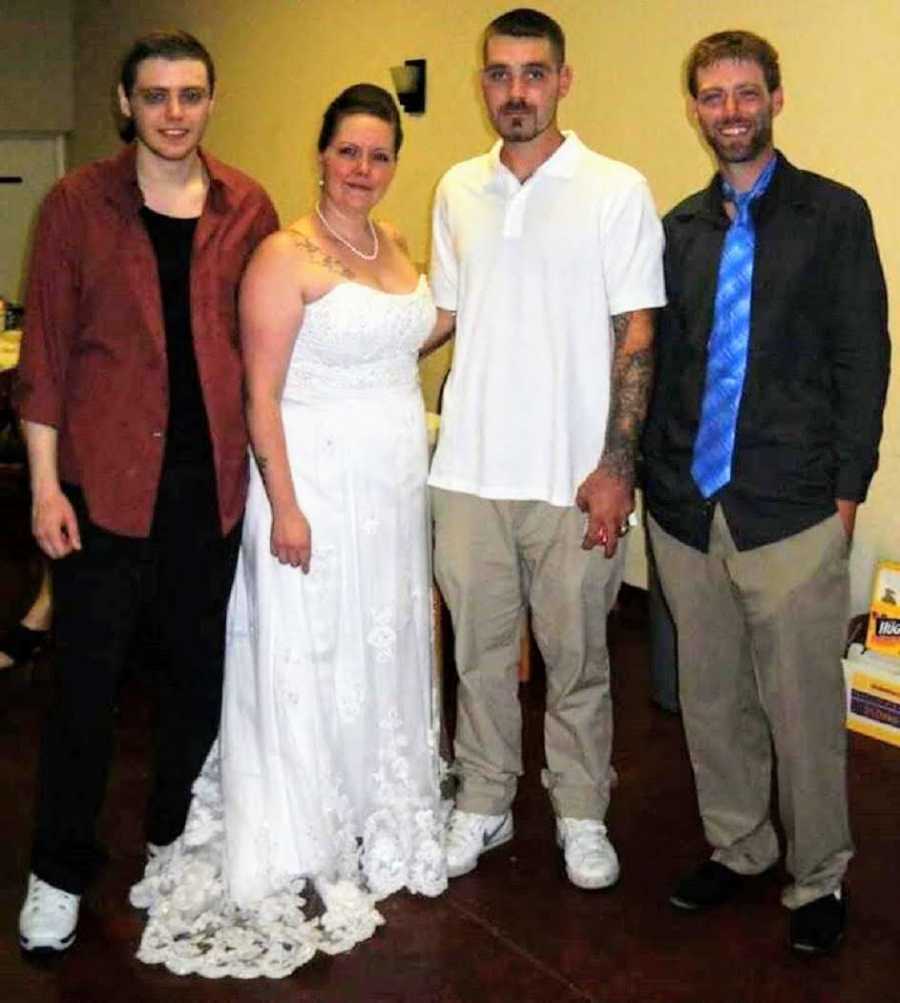 He tried to explain it away, but I knew he was lying. I asked him again, even saying, 'You are nodding out, James. Are you high?' He finally put his head in his hands and started to cry, while shaking his head yes. I sat for the next hour while he explained the pills weren't enough anymore and that someone offered him heroin and he learned to shoot it up. I was devastated. How could this be happening? Our mother was in jail for drug charges, my now husband had just admitted a week prior that he too was on heroin, and now my little brother, too? I knew he needed to get into recovery. He didn't want to tell our aunt and uncle. He was scared. I trusted he would tell our aunt and uncle, but he didn't. And I didn't know.
One year later, James and I would get a phone call we knew would come one day, but could never prepare ourselves for. On July 6, 2016, our mother died due to an overdose. Her fight with addiction was over. We were lost, unsure of how to function or even process this information. Shortly after, James finally told our aunt and uncle he needed help, so they found him a recovery center in Arizona. James was finally getting the help he needed and we were going to finally get our James back.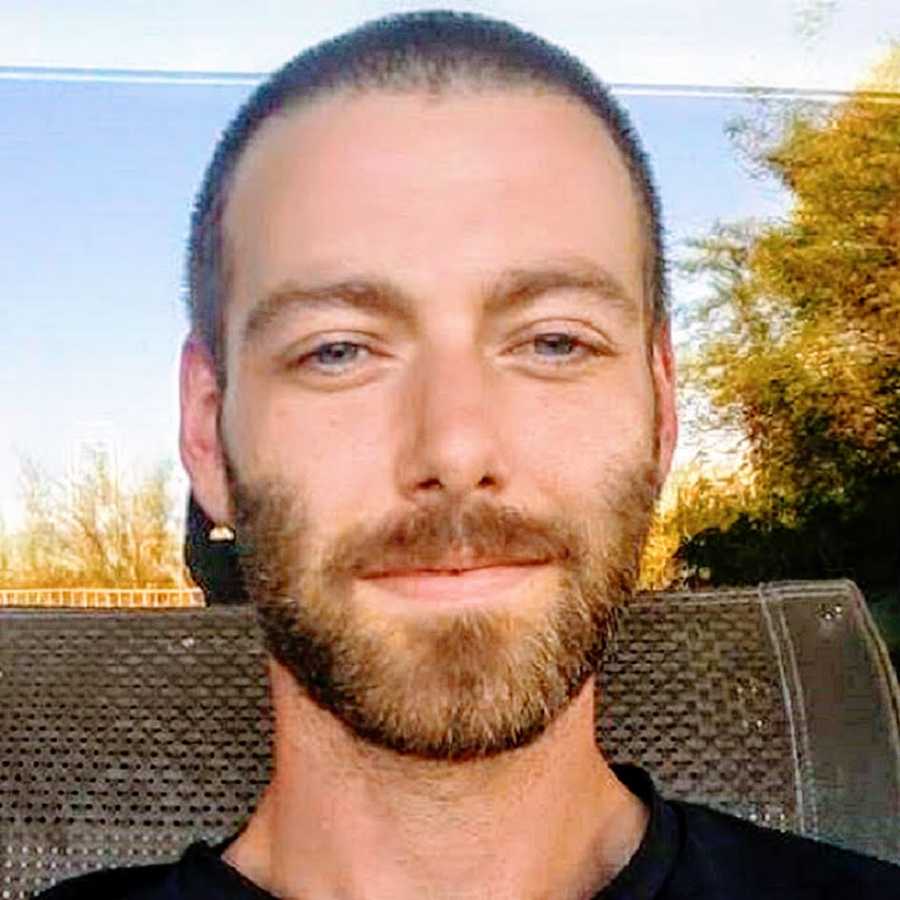 James struggled being there and was unable to attend our mom's celebration of life, but she would have wanted him right where he was, focusing on getting his life back on track and learning recovery skills to keep himself sober. James completed the program with a new outlook on life and the skills to remain sober. He came home and got a job in landscaping. He met a girl who was also in recovery and they moved in shortly thereafter and began attending church in hopes of building strength in their faith.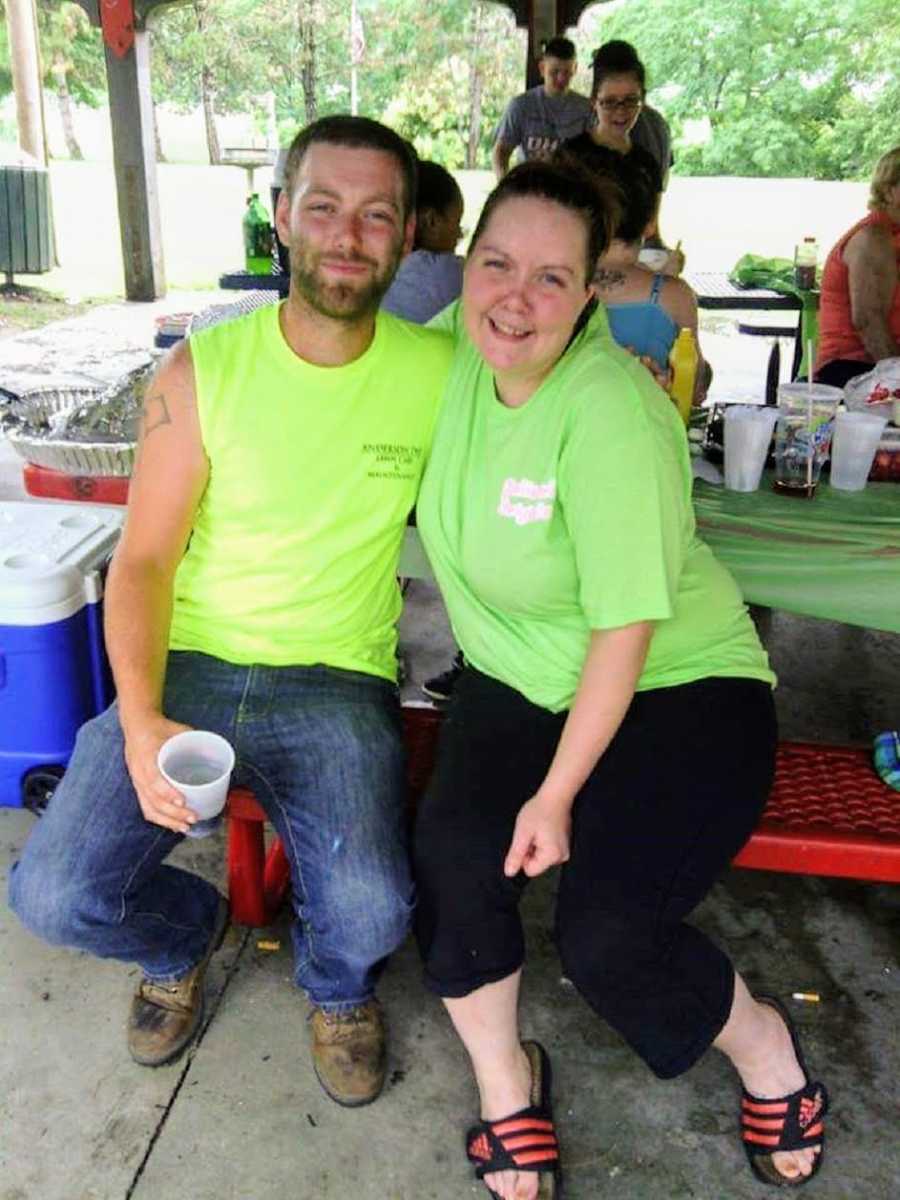 James was doing so great. He was healthy and happy, but the universe was ready to test both of our sanity and faith. On Easter Sunday of 2018, I had to tell James our maternal aunt had died in her sleep of unknown causes. One month later, I would have to tell him our maternal grandma had stage 3 lung cancer. Just shortly after that, I would have to tell him our little brother was hit by a car and in bad shape, but would survive. It was like the world was trying to see if James could handle all of this and remain sober, which he was. Devastation struck our family once again just one day after James' birthday. Our grandma lost her battle with lung cancer. It was as if our lives were falling apart at our feet and our family was disappearing one by one.
James stopped answering my calls after this. I didn't know why. On September 25, 2018, I felt like I had a rock in my stomach, but I ignored it. I woke my daughter for school, got my boys on the bus, and waved bye, wishing them a great day. I couldn't shake the heavy feeling, but I decided to take a quick nap to try and make the feeling go away.
Just as I was drifting off to sleep, the phone rang, sending me upright and searching for it. The caller ID read my aunt's name, so I answered a bit confused because she was at work. I knew something was wrong the second I heard her say, 'Candie, I don't know how to tell you this.' She finished with, 'James is dead. He is gone.' I screamed, 'WHAT!?!' so loud phone she dropped her phone.
Once I heard her voice again, I told her I would call her back. I wanted to call my mom but I couldn't, so I called my husband. I couldn't talk, I just kept screaming. I continued to scream after hanging up with him to the point where I felt a warm blood pool at the back of my throat. I couldn't stop. There were no words, just blood curdling screams while I pounded my fists into the mattress below me. My sister in law heard me and came running down the stairs asking me what was wrong. All could do is scream, 'MY BROTHER IS DEAD.'
She ran over, enveloping me into her arms and gently rocking me and saying, 'You don't deserve this. You've been through enough.' I could feel her warm tears splashing onto the top of my head. I gathered myself enough to call his friends, informing them of his passing. Then, I called our cousin who grew up more like an older sister to James. I needed to hear her voice. She was the only one who knew how I felt as a big sister.
I remember walking into the funeral home with blinders on. All I could see was my brother. He lay there, dressed in a blue suit jacket with a lovely red tie. His beard left long at the request of his oldest daughter, the bracelets she made him tied to his wrist, and his big blue eyes closed as if he was sleeping. I clung onto his casket, keeping my knees from giving out while I stroked his chubby baby faced cheek with the older. He was cold. My entire world laid there, lifeless, nothing but a shell. His beautiful smile, gone forever. His laugh to be heard no more. He relapsed and it stole James from us.
I was and still am a mess since his death. I fear answering the phone at times, thinking it will be bad news. I have found comfort in music the way James did. I use his playlist to make me feel closer to him. I tell James' story whenever I can. He, himself, said, 'If my struggles can help one person, then everything I have been through will be worth it.'
If you or someone you know struggling with addiction, please reach out and seek help. Please know that you are not alone. You are worth every second of every moment of every day, and you deserve sobriety. Please know that recovery is always possible."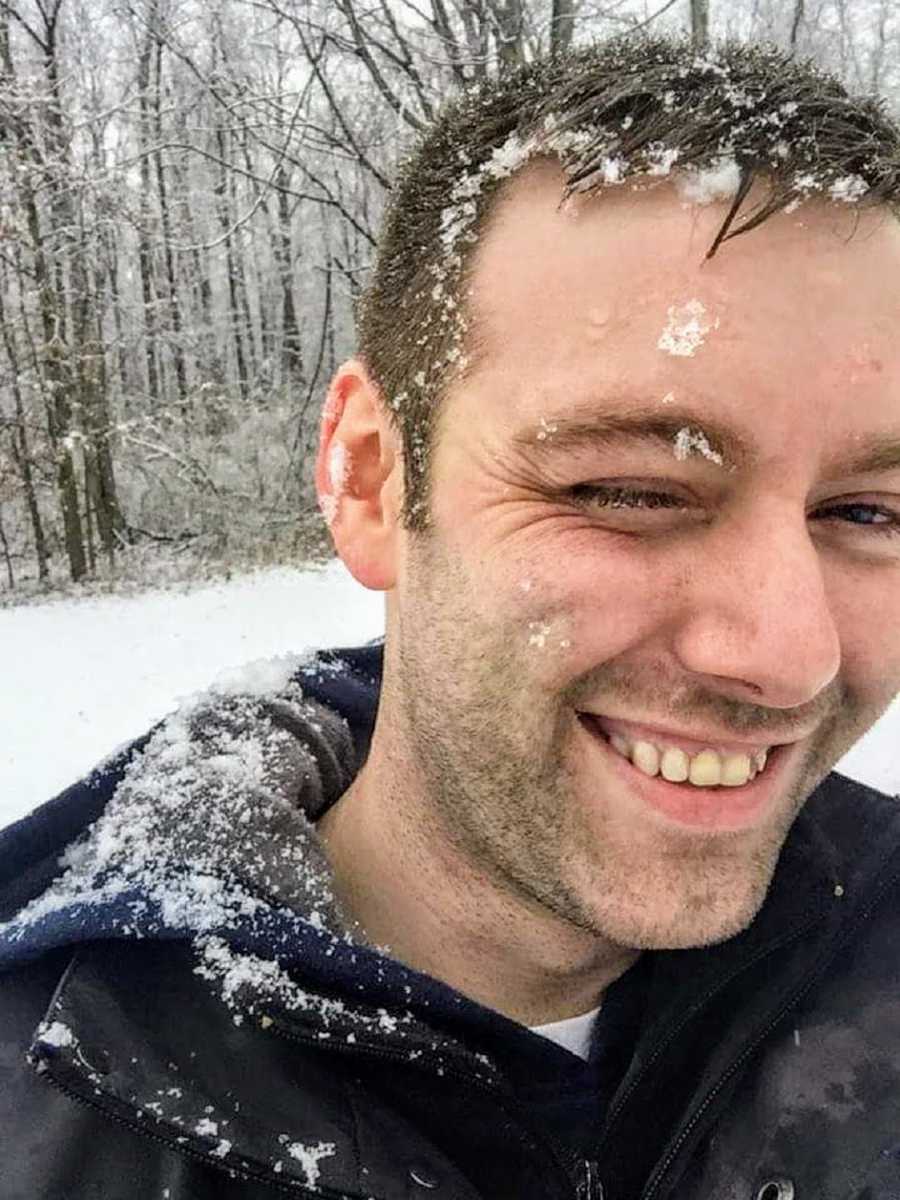 This story was submitted to Love What Matters by Candie Herzner. You can follow her journey on Facebook and Instagram. Submit your own story here and be sure to subscribe to our free email newsletter for our best stories.
Read more stories like this:
'I sat there and cried, a shotgun in hand, my son in the next room. I was taken away in an ambulance while he slept.': Woman overcomes suicide, years of addiction, says there's 'always possibility for change'
Provide hope for someone struggling. SHARE this story on Facebook to let others know a community of support is available.