Childhood Trauma
"May 27th is always a day of reflection – the day my first husband and the father of my children died of a heart attack on our living room floor in 1992. My story is not ultimately about him, but my son. Their stories are inextricably intertwined.
He and I were high school sweethearts, married a year out of high school.
We were ultimately married for twenty-three years until he passed away. What was revealed over those two decades was a young man who grew up in an adoptive environment woven by family secrets and deception.
One half of his family grew up with tragedy after tragedy in a time when trauma counseling was nonexistent. The other half of the family was riddled with generations of mental illness.
We were in our late twenties before we began to realize the extent of the psychological damage he carried with him. His descent into manic depression began with inexplicable depression, spending sprees, sexual addictions, and rages out of the blue.
As a law enforcement officer in the late 1970's, he was terrified of seeking counseling out of fear it would be held against him. In early 1983 he had a mental breakdown, lost his career, and we moved back home where we went to high school.
Though I was working full time, his inability to hold a job other than minimal self-employment made supporting a family of four difficult.
His depression, lack of self-esteem, and ongoing verbal rages didn't make it any better. Our daughter verbally fought back with him or retreated and spent as much time as possible away from home. Our son internalized his feelings towards his father and retreated into his school world of academics and band.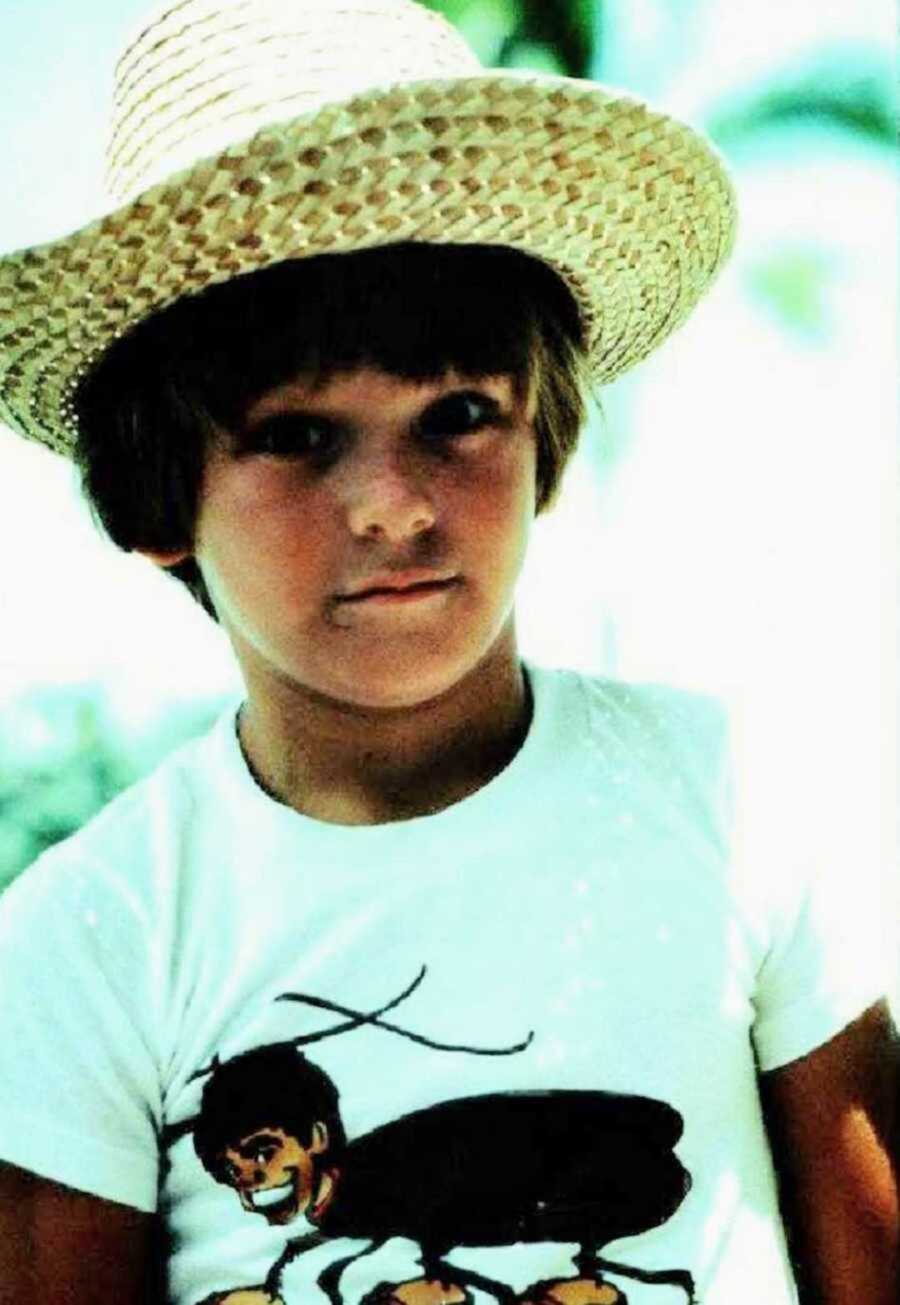 May 27, 1992. My son was sixteen and home alone that morning when his father had a massive heart attack on our living room floor. He learned CPR from 911 while waiting for the ambulance to arrive. When they did, the first responders lifted him off his dad and continued to work on him. He did not survive.
We cried a lot over that next week, but ultimately my son has never grieved the death of his father. The last time he went to the cemetery was when we laid his dad's headstone. He has had no desire to go back there.
Mental Health Struggles
My son graduated high school at seventeen in 1993. By the end of that year (and barely eighteen), he was employed full time, in his own studio apartment, and enrolled in a two-year college on a part-time basis. He also financed his first new car. My over-achieving golden child didn't want to be a burden to me.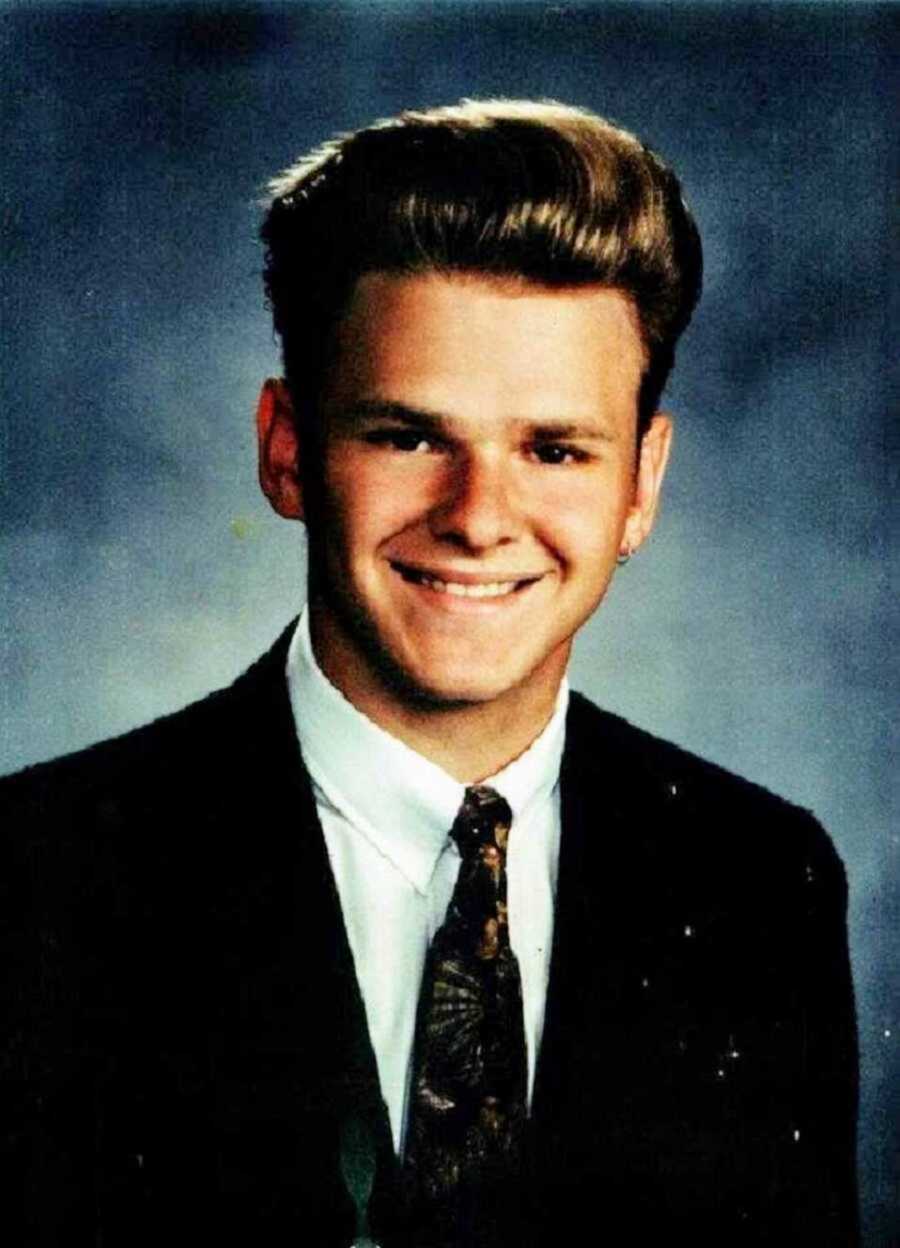 Over the next five years, he continued to work, go to school, and met the young lady of his dreams. In 1999, he followed her to New York where she was continuing her education with a master's degree in performance arts. They were married a year later and took up residence in Brooklyn.
September 11, 2001. Their world changed. As did almost everyone else's living in New York City. They witnessed this devastation first-hand. Though physically unharmed, they lost many friends, bore witness to the burning, the smells, the grief of a city. He would eventually be diagnosed with Survivor PTSD.
He worked in the financial industry, went back to school after his wife finished her education, and graduated from Hunter College in 2008 with a Bachelor's degree in Accounting. They purchased a brand new 1-bedroom condo in Brooklyn. He had a great job; she had a good job too and a blossoming career in acting.
June 11, 2011. Their world started falling apart. His sweet wife was struck by a speeding bicyclist in Prospect Park near where they lived. She suffered three skull fractures and a fractured clavicle. She was in the ICU for 10 days and the hospital for a month.
I went to New York to spend six weeks helping them when her mother had to return to California and back to work. My son was in shock and overwhelmed. Would she recover from her traumatic brain injuries? Would she not? For the first time in his life, he felt paralyzed by fear of the unknown.
The following year of uncertainty, constant doctor's appointments, and therapies took its toll. My son started intensive psychiatric therapy for a growing depression. It was during this time that he was diagnosed with not only depression, but also PTSD and Type II Rapid Cycling Bi-Polar Disorder.
He started taking appropriate psych meds for his diagnosis and responding to the intensive Cognitive Behavioral Therapy he was receiving.Despite his therapy and medications, over the next few years he was open with me about his continuing to struggle to understand his depression.
In 2013, after an ill-chosen job change and increasing insecurities over his wife's health and his ability to sustain them, his first major spiral down into his bi-polar disorder began. Despite his prescribed meds, he ended up self-medicating with cocaine.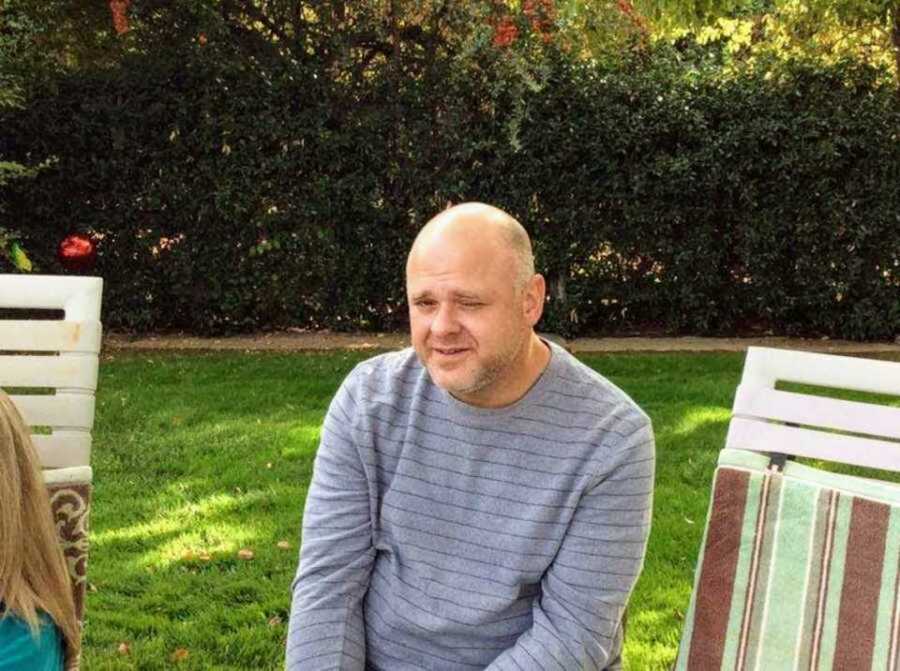 Active Addiction
By the end of 2013, he was in full addiction, had lost his job, and moved alone to North Carolina for another job in the midst of continuing his drug usage. There he was arrested for possession of cocaine, lost his job again, moved back to New York, lost his marriage, and ended up homeless.
In April of 2014, I brought him home and he moved in with my husband and me. The understanding was that it was an opportunity for him to get his life together and get on with his life. We were willing to provide him a safe space to do that.
We got him on MediCal (California Medicaid) for health benefits and access to limited mental health services and his needed meds. We also helped him find a job.
The reality is that after a year my husband rightly felt it was time for him to move on. As that single parent feeling a sense of responsibility for my kids, and momma bear, I was not ready to let him be homeless. So, I gave up my marriage to continue helping my son.
He lost his job a year later because he simply couldn't show up on time. It took another two years for him to get another job, which he lost earlier this year for the same reason.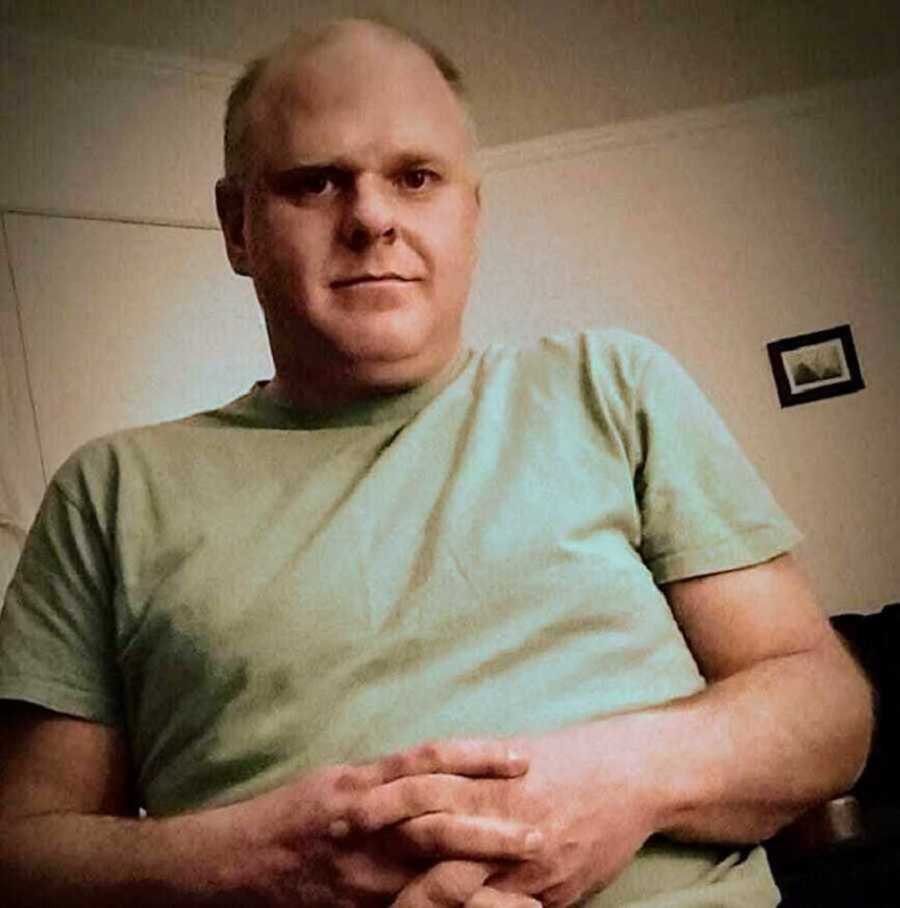 Over the last five years, I have watched him continue to struggle with debilitating depression, manic mood swings (thank God he does not have the rages his father had), sleeping for days, being awake for days, coming and going at all hours, bringing friends home at all hours, being gone for days, and repeatedly finding drug paraphernalia in his room. I have realized that he at some point added heroin to his addictions.
I have paid for detox. We have had lengthy conversations about his future, about his disease of addiction. I have counseled, cajoled, yelled, and threatened to have him move out. I have listened to and wanted to believe his lies. I have called him out on his attempts to justify his behaviors.
I believe he wants to stop, but I have come to realize that there is nothing I can do to make that happen.
Cutting Ties
A month ago, I stumbled upon the realization that he was also selling drugs to support his habit. In that moment, I realized that I was truly beating my head against the wall. No matter how much I want him to stop this insanity, until he wants it badly enough it will never happen.
Within forty-eight hours, he was out of my house with his bicycle and backpack. I couldn't bear the chaos any longer. I couldn't subject myself to the consequences of his illegal activities.
As an indigent on MediCal, he does not have access to the intensive mental health care he needs other than his meds. I watch on Facebook (the internet is his only communication with the outside world as he does not have a working phone) to make sure he is active – at least I know he is still alive.
He has come to understand that I will do anything he needs to help him get help for his addiction, but I cannot contribute to it or live in his chaos any longer.
Knowing he is now a homeless, unemployed person battling drug addiction is the most terrifying thing I have ever dealt with. Despite all that we have been through, to me he is still just a sweet, loving person caught in the disease of addiction. A disease that robs your soul and makes you believe the lies it tells you.
I live in fear of what may come – that he will never be able to beat it regardless of how much he may want to. That he will become just another statistic. One of the 150 people a day in this country that die from drug overdoses. That I will get that phone call or knock on the door telling me that my son is dead.
I lie awake at night wondering if he is in a safe place, if he is eating, if he's warm. I cry for him every time I think or talk about him for more than a few minutes. My heart aches. My anxiety levels were extreme until I asked my PCP to put me back on Prozac.
A few days ago, I drove through Starbucks and wondered if this bicycle was my 43-year-old son's. Everywhere I go, every corner I turn, I wonder where he is, if he'll be there. It rips my heart out that I had to finally walk away. It's the hardest thing I've ever done.
If you are the parent or spouse or family member of an addict, I understand your pain and agony. Until five and a half years ago, I thought I was damned lucky to not have to deal with these issues and my heart ached for those that were. Now it aches for us – and even more for you. You are not alone."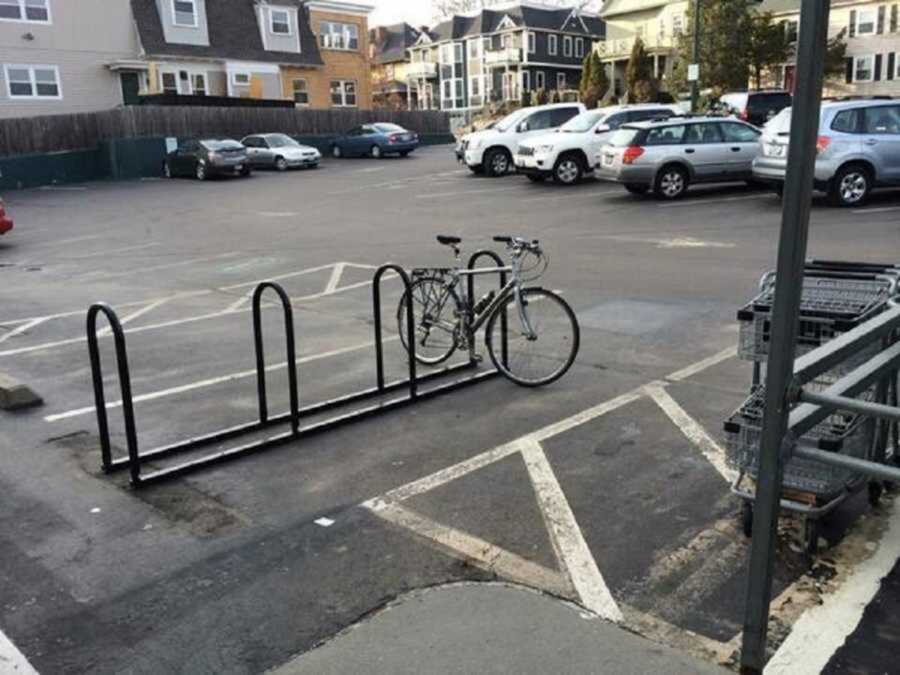 This story was submitted to Love What Matters by Marie Ford of Sacramento, California. You can follow her journey on her blog. Be sure to subscribe to our free email newsletter for our best stories.
Read more stories like this:
6 Ways To Stay Sober For Recovering Alcoholics
'I was broke, unemployed, and living in a storage closet.': Woman sober after decades-long addiction battle
Do you know someone who could benefit from this story? SHARE this story on Facebook with family and friends.