Beginnings Of Addiction
"People often tell me they cannot imagine a version of 'Bree' that looks so radically different from the experience they have with me now.
If you were to walk in my front door as I write this, you would be met by my one-year-old puppy. The laughter of my four children would fill your spirit while the smells of lavender incense and coffee fill the space around you. Laundry is stacked against the wall beside me as an 'Alanis Morrisette' acoustic vinyl is spinning in the record player. These are the colors of my family's life surrounding you.
At first sight, there is little evidence of what once was. The surface depicts what I worked tirelessly to cultivate, but beneath all of this is years of adversity, survival, and resilience.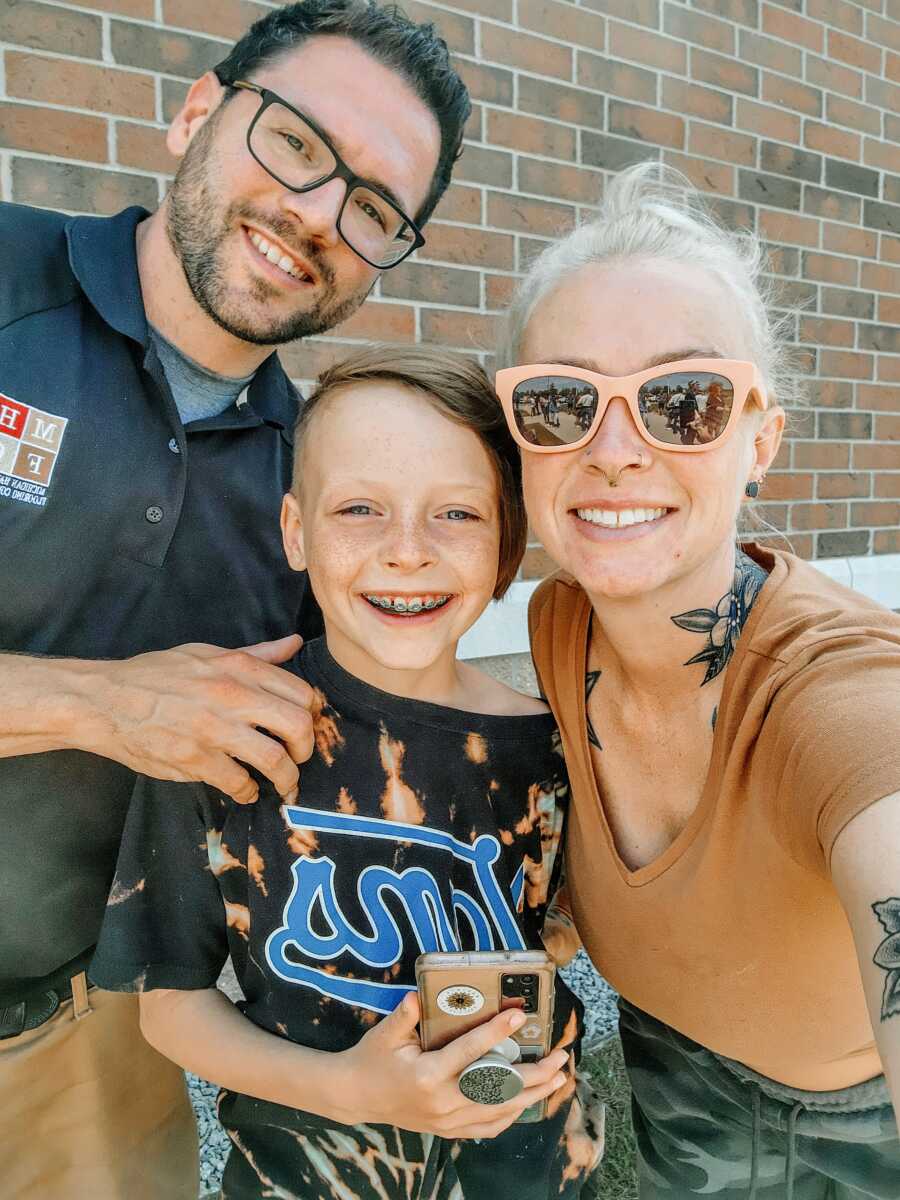 My relationship with drugs and alcohol started when I was sixteen. By eighteen, I was a daily cocaine user. At twenty-one, I was introduced to IV heroin.
This story is not about my spiral into drug induced chaos, but to provide context into who I am today, I will give a short narrative.
Heroin provided me with the escape I craved. The lifestyle of substance use, homelessness, and sex work for survival comes with trauma that requires a lifetime of therapy. Desperation and hopelessness increased parallel to my drug intake.
During all of this, I gave birth to four children. Becoming a mother does not offer freedom from substance use, and the result of this would be my final arrest on Christmas Day 2013, the day I now refer to as my sobriety date.
I was arrested that day on four charges of child endangerment and improper supervision of minor children. This stems from having my children in the presence of my drug use. They were removed from my care that day as I was taken into custody.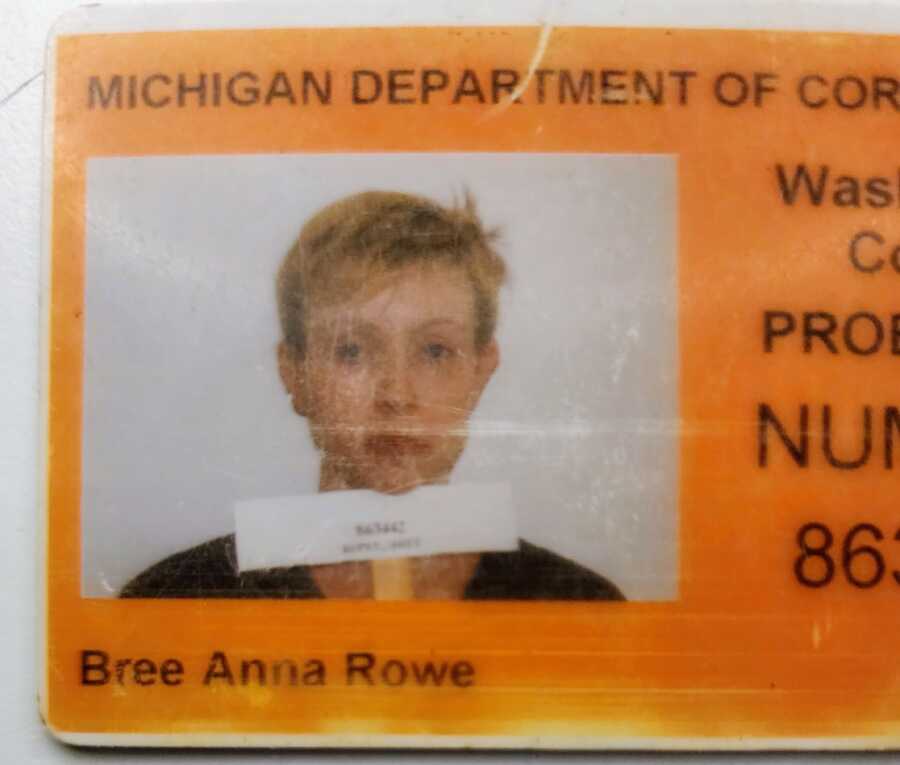 I remained incarcerated for 7 months, but upon my release I set my resolve on one goal: regain custody of my children and raise them in a sober home.
I can count on one hand how many people believed that this was possible, or that I would stay sober beyond my release. I can't say that I blame them for their doubt, but I sit firmly in the throne of 'I told you so.'
Family Reunion
On July 17th 2015, after 569 days of separation, my children returned home to their father and me. We are a part of the few, the parents that successfully reunify despite a system set up against us.
My experience in family court could fill the pages of many books. I will save that story for another time, but know that what you believe and what is occurring are two different things.
I should also mention that my pregnancy and mothering journey isn't necessarily unique because of drug use or CPS involvement, two things that created obstacles, but are not uncommon. The courts used to identify me as 'high risk' because I had my firstborn and a set of spontaneous fraternal triplet daughters during active addiction.
On the day of my last use, I was 24 years old and the mother of a two-year-old and newborn triplets.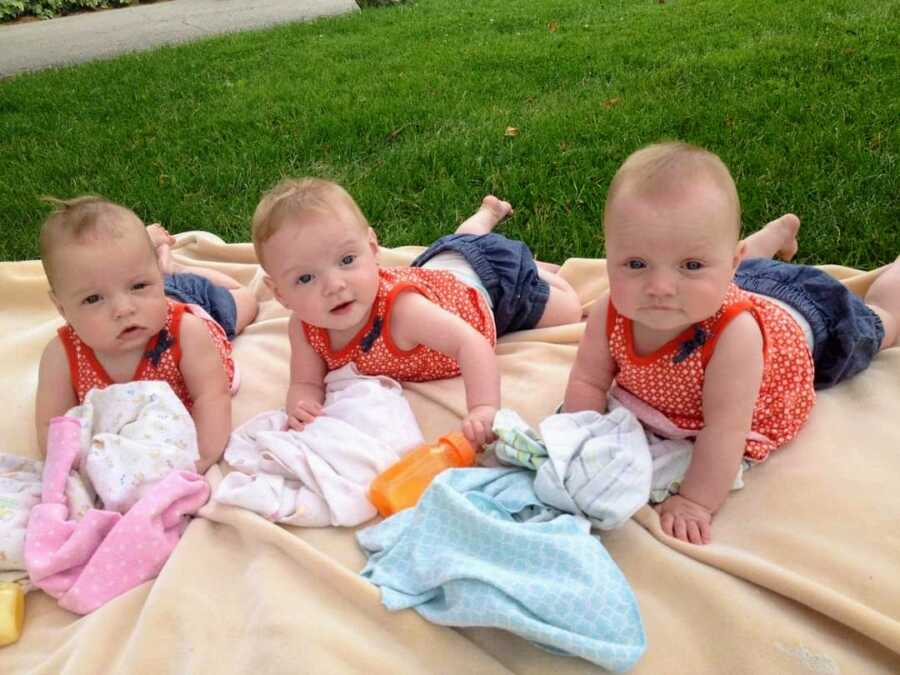 Living Life Authentically
Fast forward through my first 7 years sober–years filled with diapers, toddlers, preschool, kindergarten graduations, going back to college, changing careers, a world pandemic, buying my first house, and so many intrinsic details that weave together to create a life I never believed possible – and you land in 2021.
A year ago, my life took a few more unexpected turns. I divorced my husband of 12 years after several betrayals and traumas, came out as a queer woman, and started dating another queer person.
I moved to Detroit to focus on my career in harm reduction at a non-profit. For the first time in many years, I took the time and space needed to take care of myself.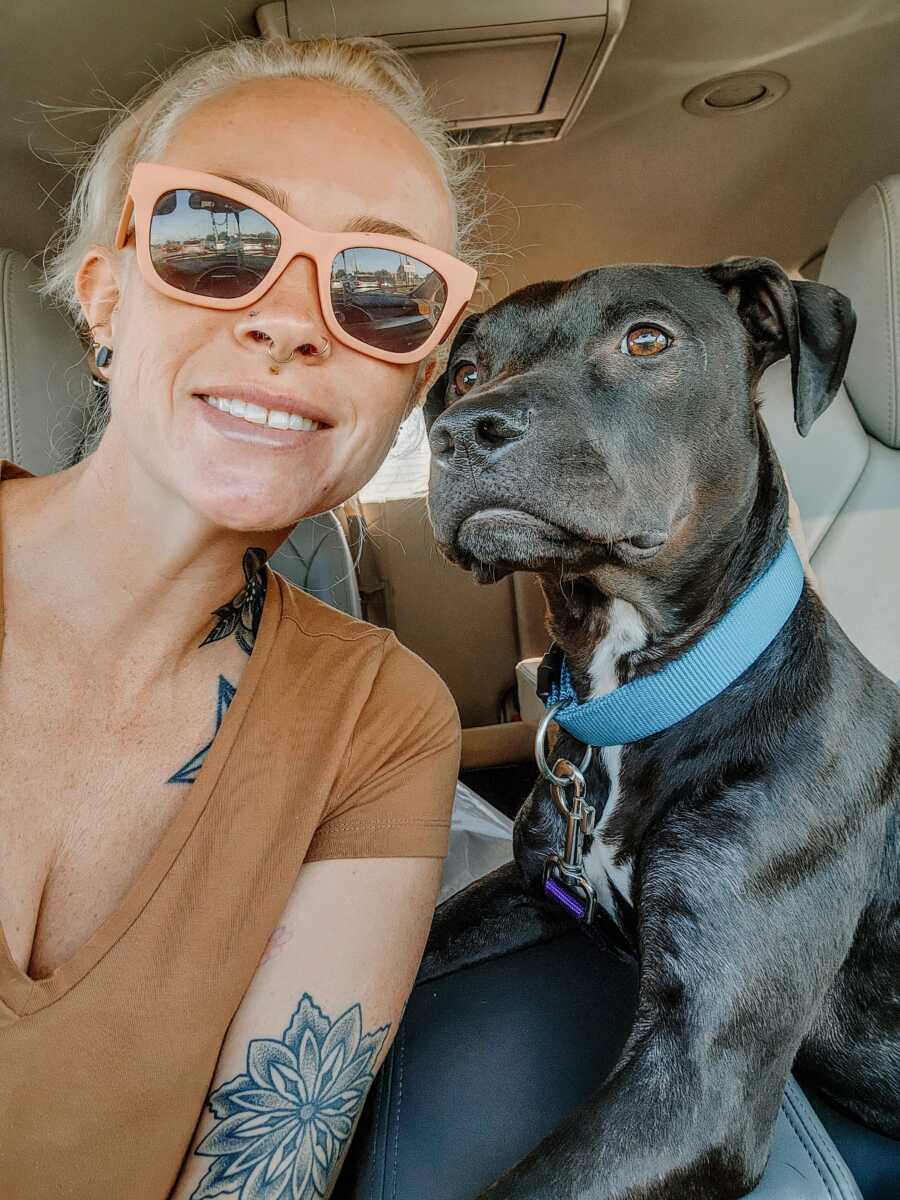 Mothering is my greatest achievement in sobriety, but it comes at a high cost. We could all argue that parenting is about sacrifice and selflessness, both being painfully accurate statements.
In that conversation, we often look over the birthing parent. We graze over their needs, stability, emotional wellness, and bodily autonomy because we are hyper-focused on the needs of the children.
Parents spend years without privacy, space, sexual freedom, time for self-reflection, or any resemblance of personal care. We as a society create memes about mothers trying to go to the bathroom without the watchful eyes of their little humans.
Yes, this is a beautiful part of motherhood – the constant unconditional love from your child – but I will say without shame that burnout is real, and parents need a village around them too.
The father of my children and I share 50/50 custody which allows the both of us time to explore dating, focus on our respective careers, and prioritize friendships and activities that bring us joy.
For me, these things include going to concerts, hitting new AA meetings (I was chained down to a few that had childcare), reading books and enjoying TV series (something I couldn't do with 8 little feet running around me), and, surprisingly enough, I even felt the sensation of falling in love again.
Finding Love Again
Queer love. Being a queer, sober, and young mother of four has its own idiosyncrasies. I can only speak on my individual experience, so it should be noted that I have only been living outwardly queer for a year and a half.
Meaning, I was in my 30s when I entered my first lesbian relationship, so I didn't live through the trials of an LGBTQ+ teen or young adult. By this time, I had already overcome so much related to my drug use and incarceration that little could be said to me about my queerness that would generate a single care on my end.
I craved authenticity. I wanted connection to a person that wasn't based on gender or societal expectations. I yearned for love rooted in emotional connection and organic physical magnetism.
I envisioned a partnership filled with passion. I desired freedom from anything that held me back from living the life I longed for. External things had robbed me of enough.
Today I do what feels right in my knowing, I follow the lead of my intuition, I prioritize myself so that I can be the best mother possible, and I surround myself with people who are doing the same.
Living Sober
Life shifts so frequently it's hard to say what my day-to-day life as a queer, sober, single, working mom looks like.
I can speak about the back to school havoc, soccer season underway, the busy grind of syringe services and harm reduction, relationship confusion, and this sinus infection that's had me laid out for 4 days.
I can speak about this half cup of cold coffee because moms move too quickly to drink hot beverages. I can say that I didn't use or drink today and that is a miracle. I know my children are safe and happy playing in the other room.
I know that, just for today, I am (mostly) at peace with every part of me. I wish I could embrace my 24-year-old self and show her flashes of what's to come. Perhaps that would ruin some of the wanderlust, but maybe her heart would rest knowing that she makes it through to the other side."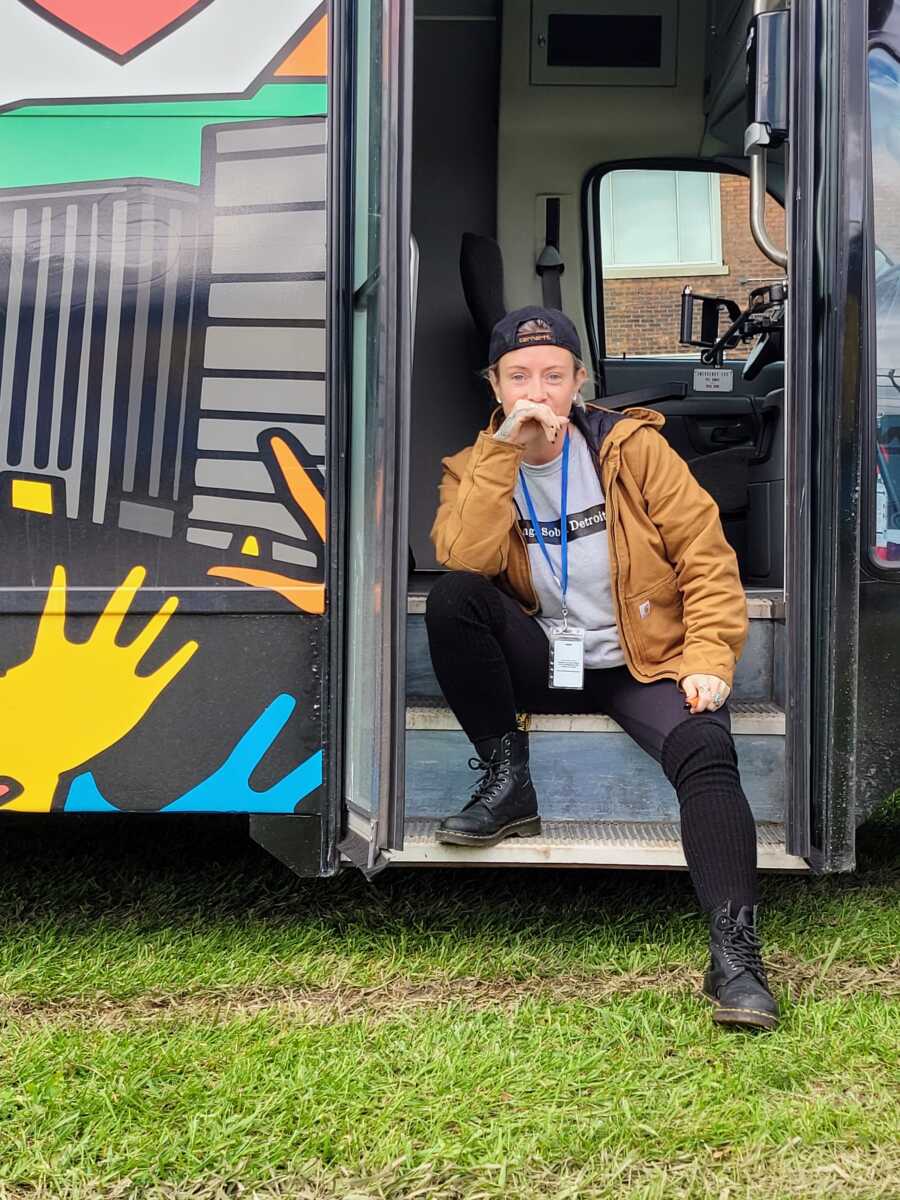 This article was submitted to Love What Matters by Bree Rowe, from Detroit, Michigan. You can follow her journey on her Instagram, and on her non-profit's website . Join the Love What Matters family and subscribe to our newsletter.
Read more stories like this:
'Addiction is not a moral failing, it's a disease.': Mom shares emotional journey to get sober and clean
'I said to my 16-year-old, 'If something ever happens to me and dad, don't be surprised if I end up with a woman.': Mom of 4 comes out, 'I finally came home to myself'
Do you know someone who could benefit from reading this? SHARE this story on social media with family and friends.