"I found out I was pregnant when I was 17. I was a senior in high school.
I can remember everything in that exact moment; what I was wearing, where I was, the feelings scrambling inside my head. The thing that stands out the most though, I wasn't scared. In that moment, when I found out I was going to become a mother at 17, I felt nothing but peace.
I grew up in a strict, Catholic family; teen pregnancy was not supposed to happen to me. I was not on the radar to 'screw up my life.' I got all A's in school and I was involved in sports my entire life. I had a solid group of friends since kindergarten who never strayed too far off the beaten path. I had already been accepted early into college and I worked my entire school career to get to where I was. I knew where I was going and what I wanted to do with my life. So, in that moment where I discovered two faint lines on the pregnancy test I was holding in my calm and steady hands, I was okay. I understood my own actions had caused this to occur. I understood my life was no longer my own. Maybe my maturity level was just higher than others my age or maybe I took everything with a grain of salt. All I knew in that moment was that I was bringing another human into this world and I would do everything in my power to be the best mother I could be. I didn't care that I was young or what people would say. I was going to accomplish all my goals, while providing the best life possible for my child at the same time.
Teen pregnancy has such a stigma around it. Sure, yeah, I am a 17-year-old pregnant girl sitting in the waiting room surrounded by moms-to-be 10 years older than me. Does that make me less than a mother, though? Does my age really make me less capable of being a good mother? I received the stares, the looks, and many the glares. I knew those looks were really saying, 'Wow, just another teen mom. She should have kept her legs shut but instead her child is going to suffer.' Those looks, and side comments made me stronger. They reminded me constantly that I was not allowed to give up. I was on a mission to bring a human into this world; my human. A human who would have a mother who loved them more than anything; a human who had great things planed for their life. I was on a mission to raise a child who would never have to spend one second recovering from their childhood. I was going to prove them wrong.
I graduated high school a semester early and started working full-time when I was five months pregnant. I was also taking college classes online. I worked hard and I never asked my parents for anything. This child was going to be their first grandchild, but it was never their responsibility to help raise it. I paid for my doctor's appointments, maternity clothes, baby clothes and necessities. I had to do this on my own, by myself. I couldn't have imagined doing it any differently. I was going to do this, and I was going to do it well.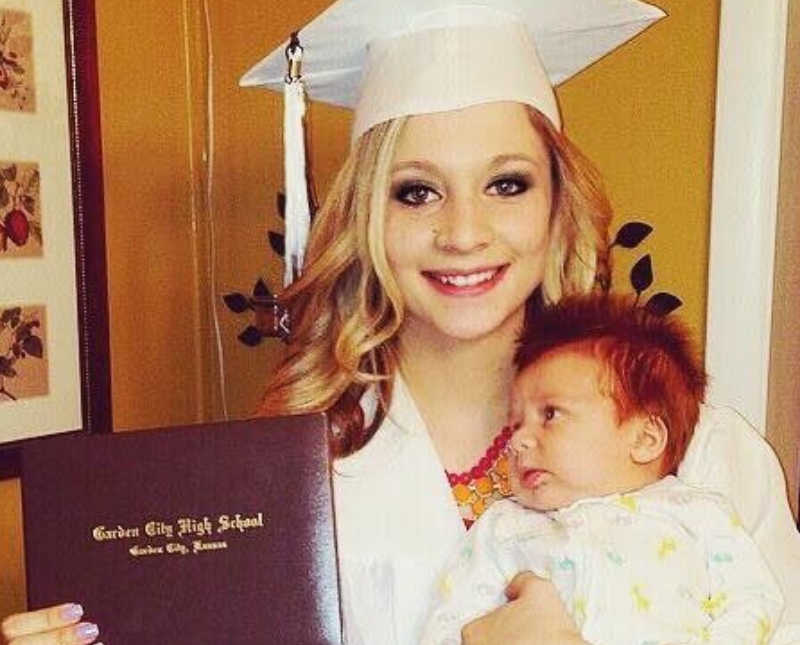 I had an easy pregnancy and I will forever be grateful for that. I went into labor in early April 2014 and 12 short hours later, it was time for my human to arrive. At 11:26 a.m., my tiny, beautiful boy was finally here; six pounds of full joy and amazement that I have never felt before. He was placed in my arms for the very first time and when we looked into each other's eyes, I knew this was the start of something truly wonderful. His name is Atticus, and he is my human.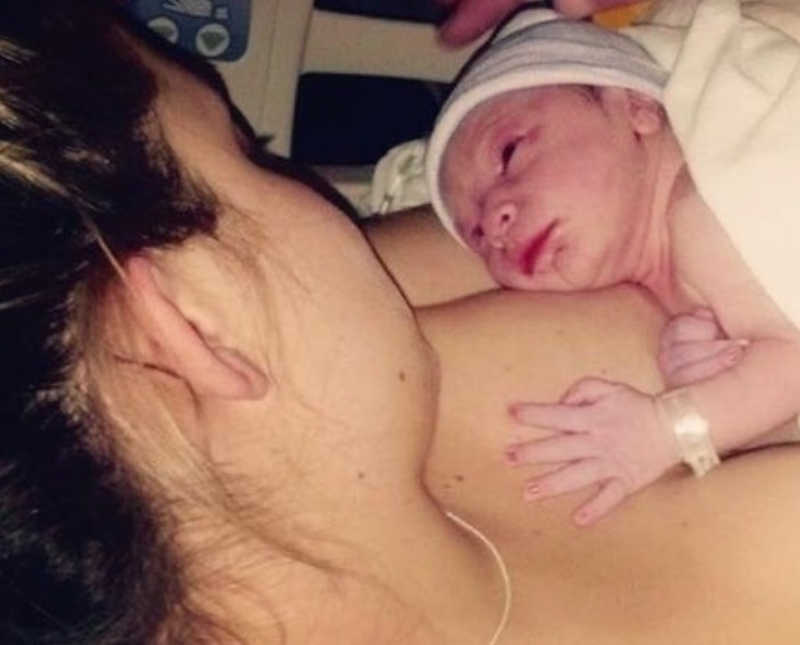 Later that same night I had a college final due. Atticus laid next to me in the hospital bed while I completed my final and submitted it for grading. It was the first final he was a part of but it would not be his last.
We moved away that August to start my first semester of college. Atticus was only four months old at the time. I was working and going to school full-time and it was hard. I felt like I was having to work 10x harder than everyone else around me. While girls my age were out drinking and going to parties, I was rushing home to breastfeed my child every few hours. It was an adjustment period for both of us but especially me. There were many nights I began to doubt myself and my abilities to graduate college with a child. Is this even possible? Those thoughts never seemed to last too long though, as all I had to do was hold my human and he reassured me each time. I was doing this for him, but I was also doing it for myself. I owed us both.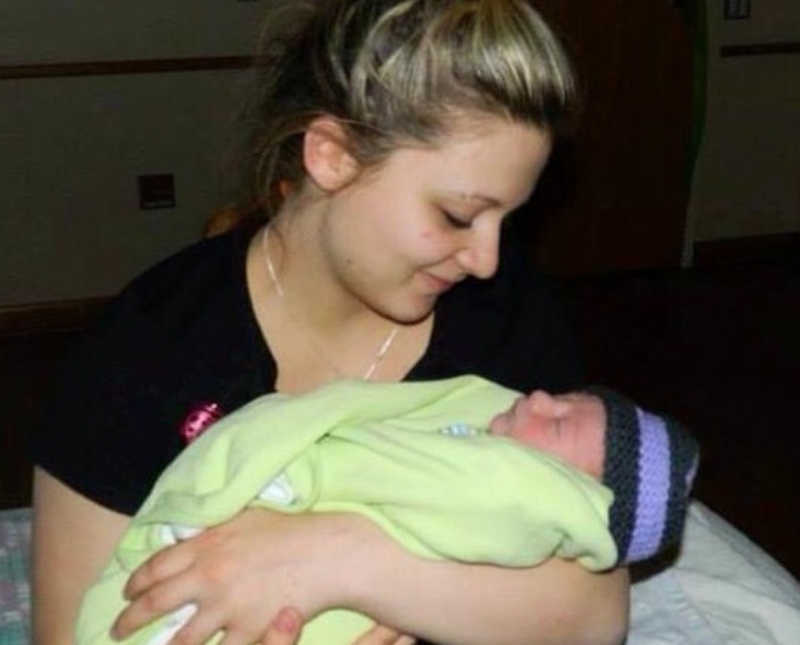 Fast forward four years to May 2018; I am sitting in a college auditorium waiting for my name to be called. This was it, I was graduating college with my bachelor's degree. I look over to my right and up in the stands are my parents, my sister, my grandparents, my boyfriend (who came into our lives when Atticus was only 1 and who we love so dang much), and my son, Atticus. There he was, my human, waving and smiling as he sees his mommy in her graduation cap and gown. I look away from them and in that moment, I want to cry. Memories flood my head so fast they start to overflow as tears run down my face; the 9 months of my teen pregnancy, the many assignments and tests, all the things I had to give up getting here. But I also remember all the things I gained along the way. I am filled to the brim with pride; I think I am beaming so hard that the people next to me are starting to cover their eyes. Four years of working full-time, going to school full-time, and being a single mother full-time, and it was over. I flash back to the memory of me in my parent's bathroom, holding that positive pregnancy test. That 17-year-old girl who had dreams and ambition and who felt calm in the one moment she was supposed to fall apart. I see that girl and I thank her. I thank her for believing in herself, no matter what was thrown her way. I thank her for choosing life and for having the desire to be a good mom. I thank her for being strong enough to choose motherhood to give us the best future possible. I thank her for giving me my human.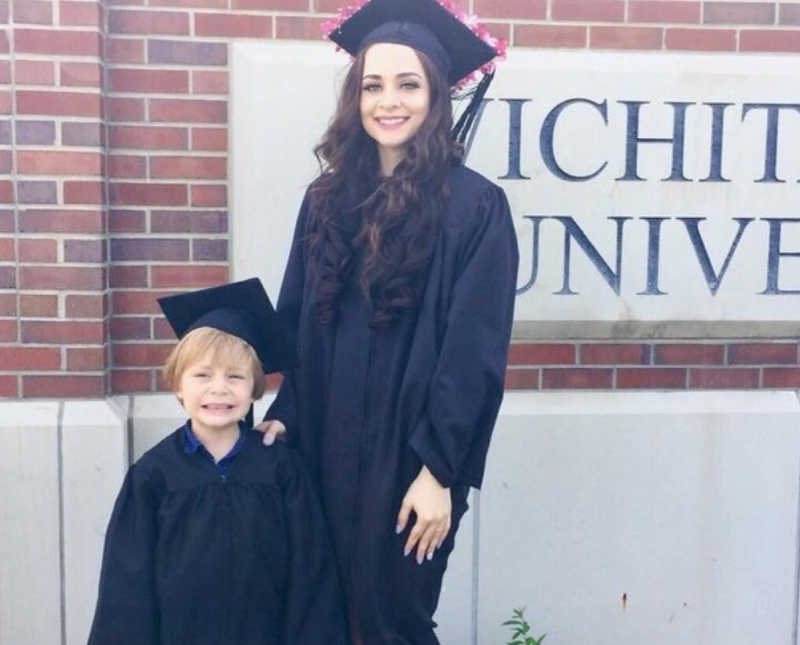 It is now 5 months post-graduation and I am in my dream career as a social worker for the Department for Children and Families. Atticus is in Pre-K at the same school I attended the first 9 years of my own schooling. Almost every day I am still in shock we have made it here. It was a long four years for both of us but the pay-off has been nothing short of amazing. Atticus changed my life in ways I cannot begin to describe. The Lord knew that 17-year-old girl needed him in her life right then and there. I am not sure what my life would have been like if Atticus never came but I know my life is better because of him.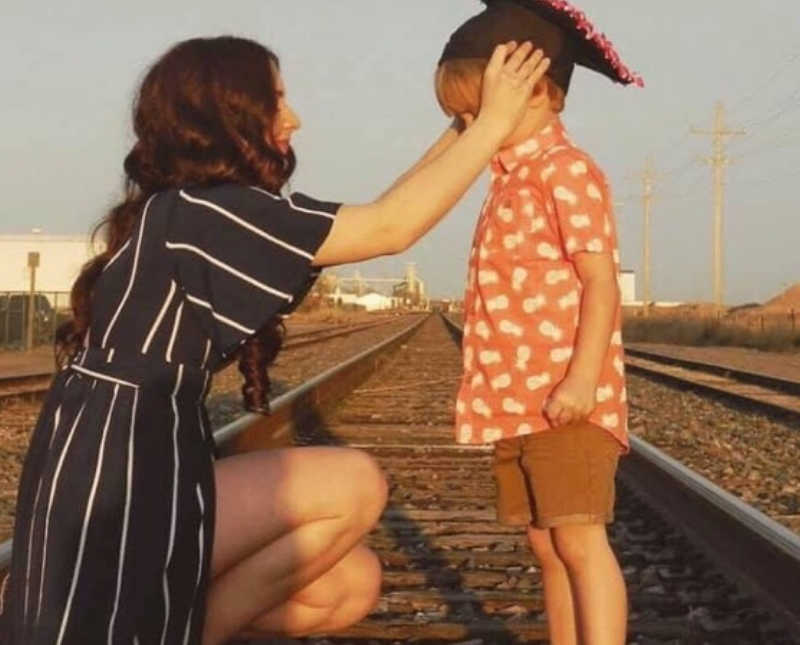 To my human, I thank you for believing in me as much as I believe in you. Thank you for understanding when mommy couldn't always play with you because I had homework to finish. Thank you for encouraging me and motivating me every single day. Thank you for simply being you and for loving me even on the bad days. I could not have accomplished this life without you and I am so proud of the journey we have taken on together, side-by-side. I will always love you more.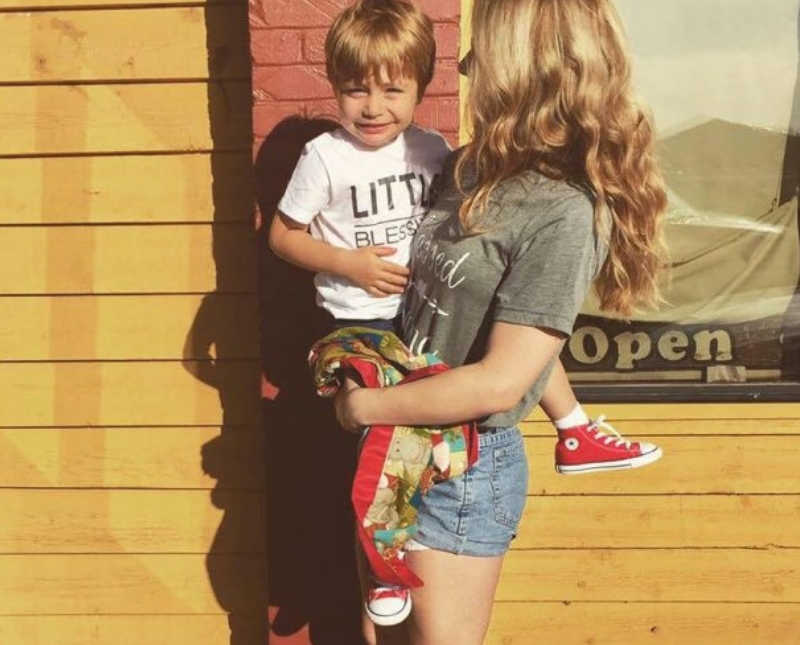 More than 50% of teen mothers never graduate high school. More shockingly, less than 2% of teen mothers earn a college degree by age 30. I graduated college in 4 years, on time, at the age of 21. If I did it, you can too. The next time you see a teen mom, tuck away those glares and comments. Instead, offer words of encouragement and excitement. Let her know you are proud of her and that she is just as capable of being a good mother as anyone else. Let her know you are rooting for her success and the success of her child. Share my story, let others know it's possible to break the stigma surrounding teen pregnancy. Let others know that they too, do not have to be just another statistic."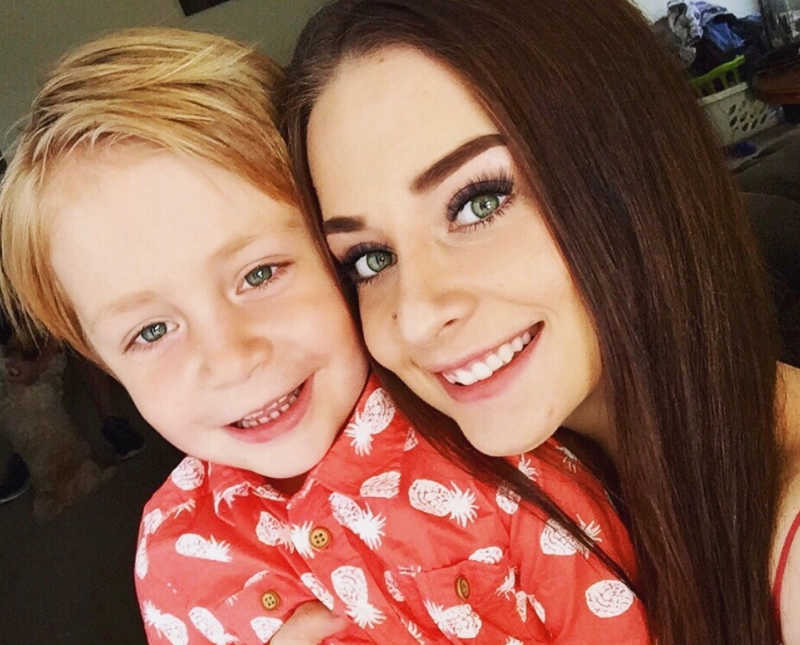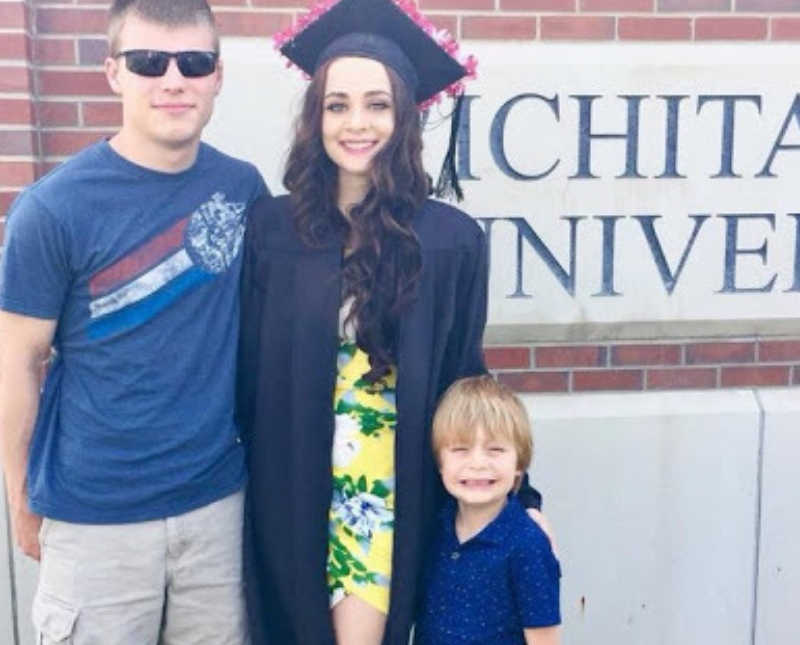 This is an exclusive story to Love What Matters. For permission to use, email Exclusive@LoveWhatMatters.com
This story was submitted to Love What Matters by Micha Meyer. Submit your story here. For our best stories, subscribe to our free email newsletter.
SHARE this story on Facebook or Twitter to support single moms.