"It was April 18, 2019. We got a phone call. 'I need you to come in to go over your MRI results, now.' A storm had blown in that morning. We drove through pelting rain and strong winds, fought flooding streets to the neurologist's office. We sat soaking in a cold, stale room. That was the day our world changed. That was the day we heard 'brain tumor in the brain stem'.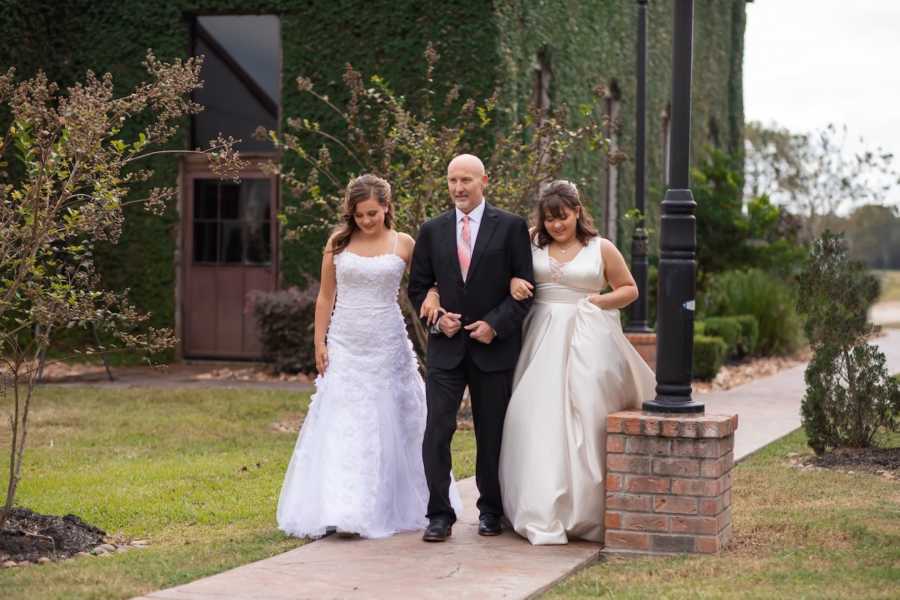 The next few days were a whirlwind, making doctor's appointments and wrapping our heads around this sudden shift in our life. A week later it was confirmed that my husband, Jason, had Grade IV Glioblastoma Multiforme, the most aggressive and deadliest form of brain cancer with a life expectancy of 12-15 months. Inoperable and incurable. Jason was a superhero as he completed the six weeks of radiation and a couple rounds of chemo that followed. But, three weeks ago, we found out the cancer had leaked into his cerebral spinal fluid. When this occurs, it is called Leptomeningeal Disease and has a prognosis of 2-3 months. Your heart stops, you can't hear, your breath becomes shallow. How were we supposed to tell our daughters? How were we supposed to plan our future?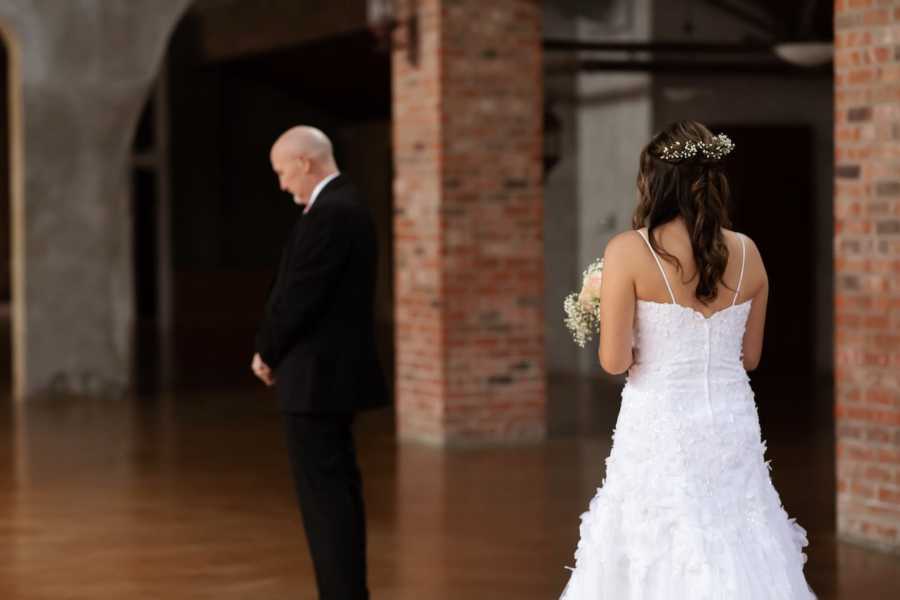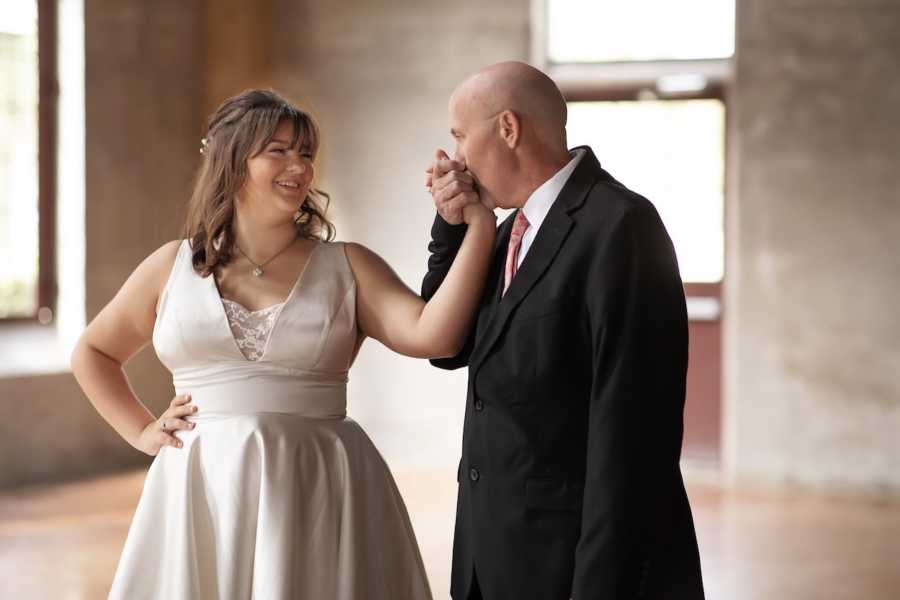 Jason has always been the most attentive father. He's never missed any of their events. We have raised two daddy's girls and I was about to break their hearts. Their future suddenly looked very different. The dreams they had of their daddy walking them down the aisle had come to a screeching halt. The certain songs they've played hundreds of times while imagining themselves swirling around a dance floor, in the perfect dress, in the arms of the first man they ever loved, suddenly took on new meaning. In a quiet voice, holding back tears, they asked if they could have 'their' dance. Yes, YES! You will have your dance! We create memories, we recreate them, why not PRE-create a moment?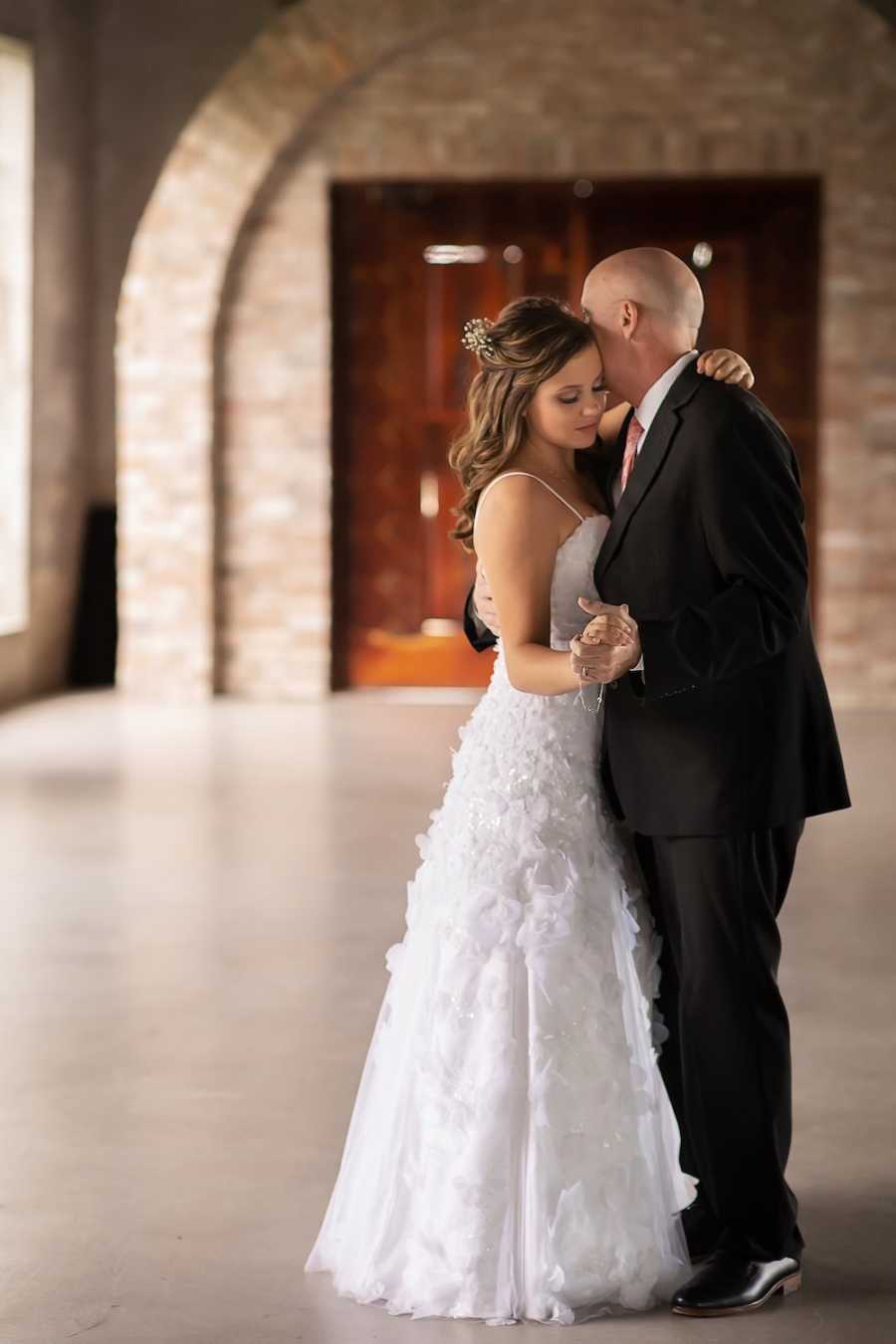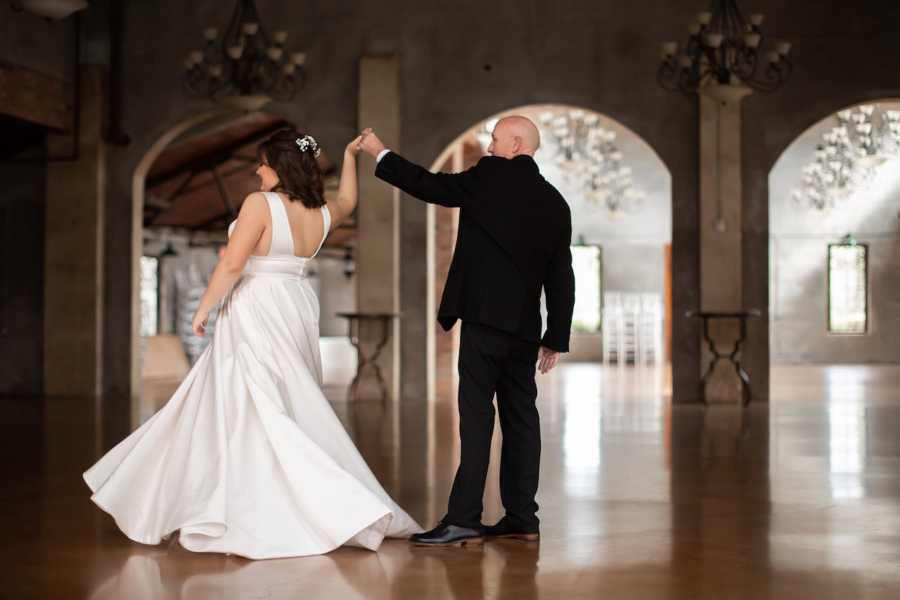 A dear friend immediately went into action, organizing thelogistics of this incredible endeavor. Dozens of friends offered up wedding dresses for the girls. They each found the perfect one. Friends came to do their hair and make-up. A gorgeous location offered full use of their facilities. The videographer at church made sure the girls would have the most special video that they can watch for years to come. When I asked my dear friend, who happens to be one of the most talented photographers on the planet and is in the crux of busy season, if she would be willing to shoot this event, she responded 'I'll do it' without hesitation. These people didn't just make this happen, they made it perfect. 
The day of the dance, the sun was shining through gray rain clouds, sunlight mixing with rain showers. I realized, afterwards, how appropriate the weather was for this day. That is what we've been doing through this whole journey, trying to find the light among the darkness, the sunshine in the rain. There was laughter and tears but, in the end, there was an everlasting memory. There's a quote I love 'Life is not about waiting for the storm to pass, it's learning to dance in the rain.' Our girls and their daddy did just that.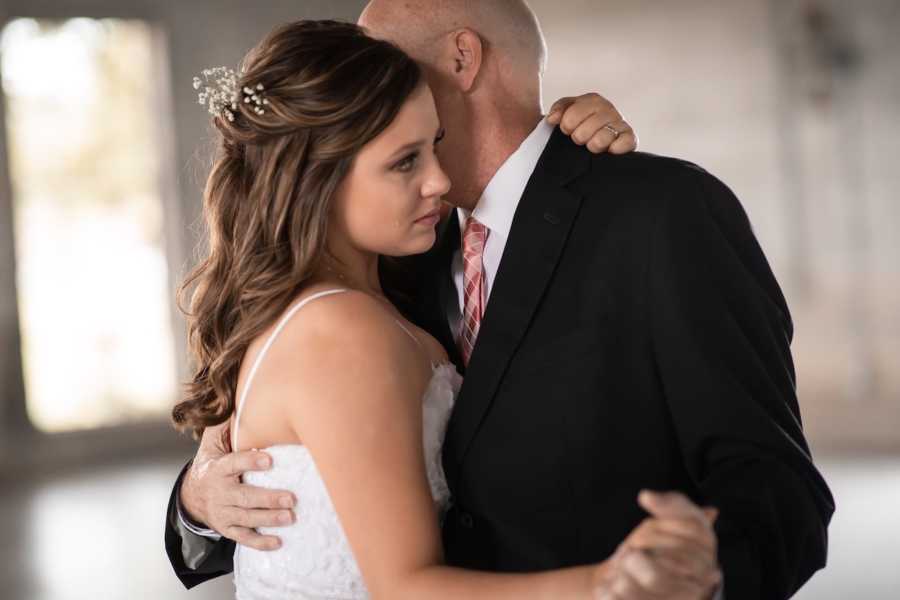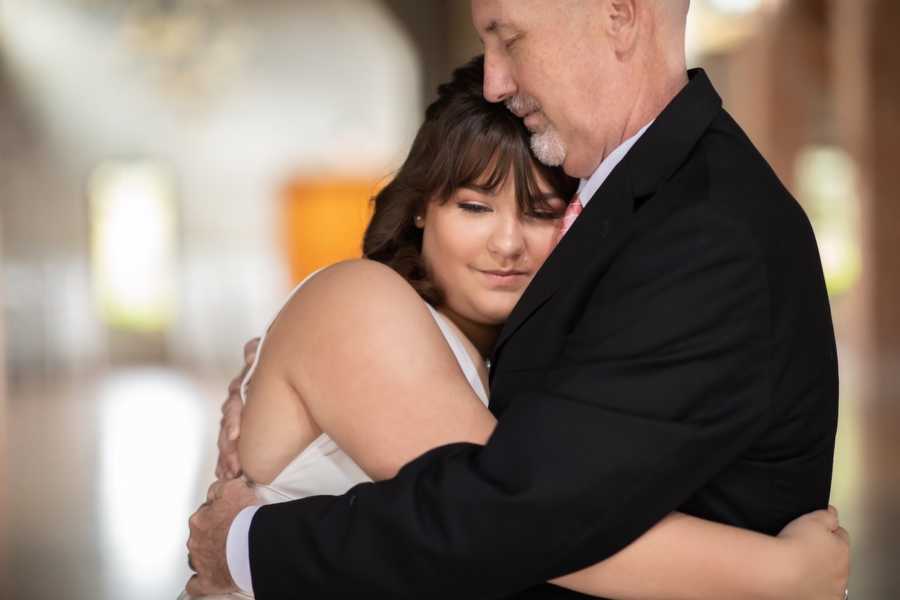 We wondered if sharing this private moment was appropriate and although we are keeping the video tucked away for safe keeping until the girls' wedding days, we felt it was necessary to share a few of the photos. We wanted to share for a couple of reasons. One, when you are faced with having to fit a lifetime of memories into a few months, you pray hard and you lean into the people who love you. So many of you have been there for us through this journey and we wanted to share this moment with you. Two, there may be other young girls and boys out there that are faced with losing a parent, maybe struggling with the loss of what's to come. Maybe this story can strike an idea for someone else to PRE-create their moments, so feel free to share it. It was because someone shared a similar story that planted this seed, and we will forever be grateful for that, so we'd like to pay it forward. And the last and most important reason we decided to share is to ask that anyone reading this research Glioblastoma Multiforme and Leptomeningeal Disease. They are both extremely rare and get very little attention. Those living with this beast need more research, more funding, and we need a CURE! Having more people fighting alongside those of us in this war is what will create much needed change.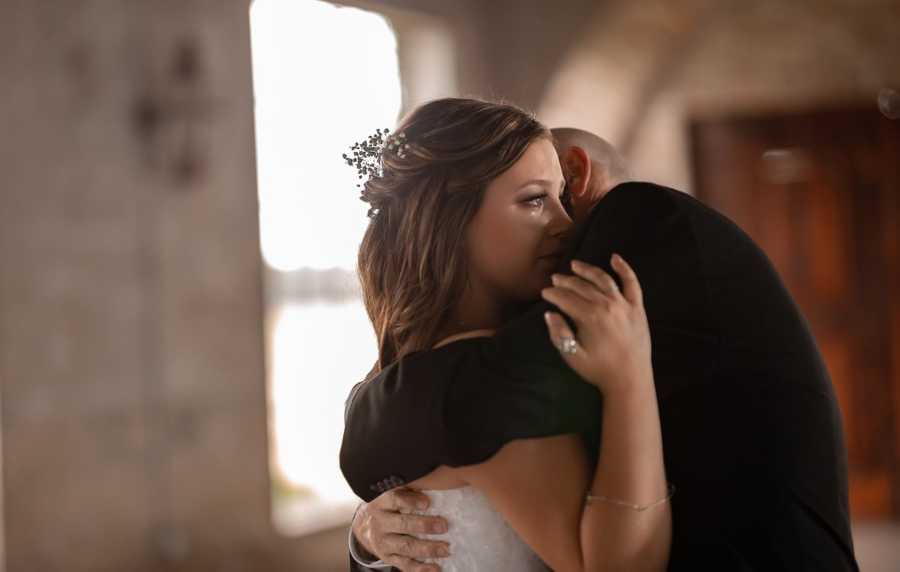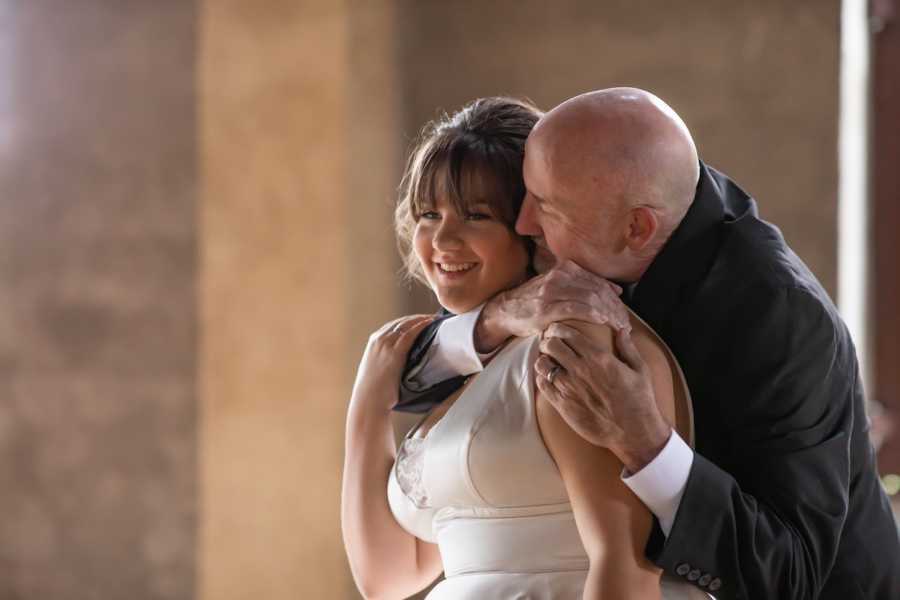 When our girls look back at this chapter, I want them to remember not a journey of death, but a journey of life. Take the trip, snap the pictures, eat dessert first, go see your friends, play games with your kids, make your days matter! When you live your life surrounded by kindness and love, you have lived your life well.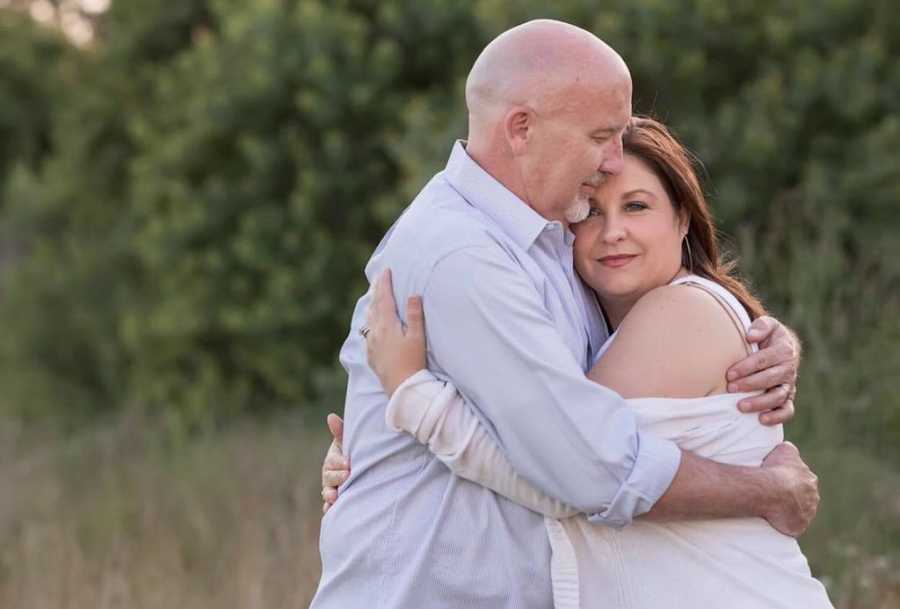 This story was submitted to Love What Matters by Nicole Clowson Halbert, 41, of Houston, Texas. Follow their journey on Facebook here. Do you have a similar experience? We'd like to hear your important journey. Submit your own story here, and be sure to subscribe to our free email newsletter for our best stories.
Read more stories like this: 
'Then I received this email. 'Hi there, My dad has been fighting cancer. Dad is getting weaker by the day. We have to do this as soon as possible.'
'As an unmarried girl,' woman shares emotional father-daughter dance with her cancer-ridden dad before it's too late
'I took maternity photos in the dress I wore to my husband's funeral.'
SHARE this story on Facebook to encourage others to cherish every moment and love what matters most.