"My dad didn't get to walk me down the aisle… and he didn't get to dance with me at my wedding. My Dad battled prostate cancer for 12 years. He passed away a little over 3 years ago, before I began dating my now husband.
He was present for my older brother's wedding a few years before, and my younger brother and his then fiance were able to have an early ceremony around my dad's bedside a few hours before he passed. But he wasn't there in person for my wedding.
Thankfully, God is so GOOD! I am a professional photographer. I know the importance of capturing memories that will last a lifetime. As an unmarried girl, the thought of your dad not being there to walk you down the aisle is heartbreaking. I've captured photos at weddings of other little girls all grown up and dancing with their daddies, but I wouldn't get that same experience. What I did get, however, was nothing short of a miracle.
For our best stories, subscribe to our free email newsletter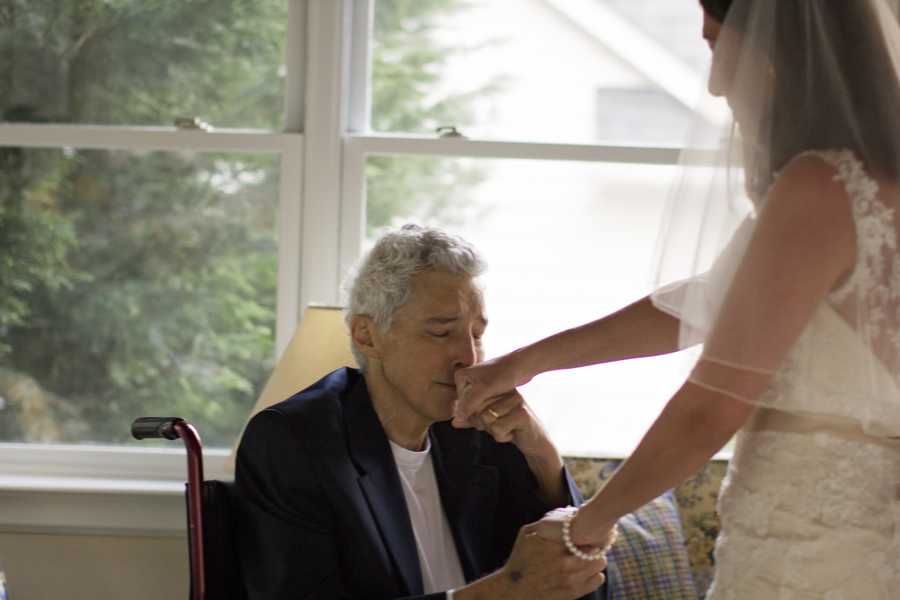 God placed it on my heart to make a father-daughter dance happen before I even began dating my now husband. Friends contacted friends, and Classic Bride, a shop in Cornelius, North Carolina, allowed me to borrow a dress. My mom, now sister-in-law, and younger brother manned my camera gear and cell phones, and we made it happen.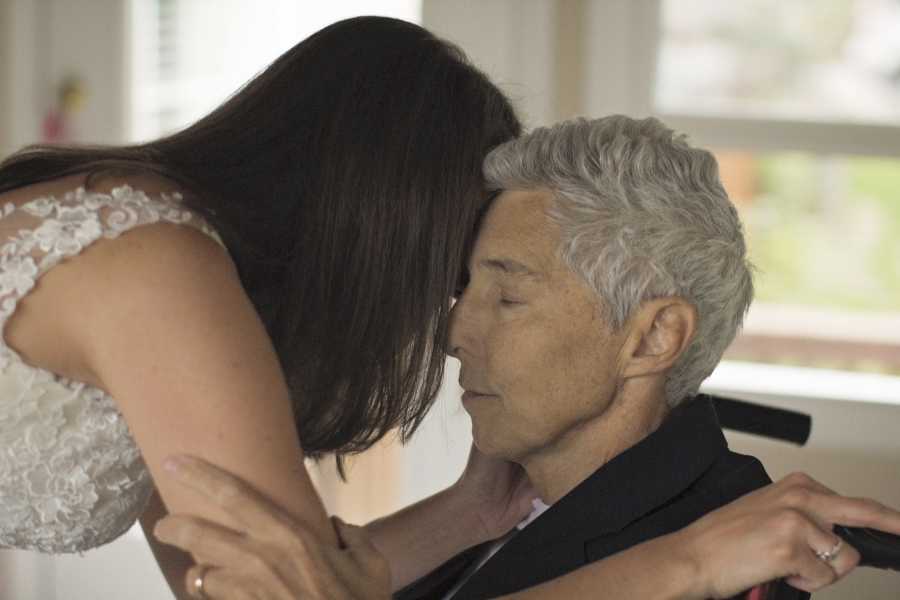 Dad rested all day long in order to have the energy to dance with me, and it was absolutely perfect. I'll never forget his reaction when seeing me in a wedding gown, it still brings tears to my eyes. He held me in his arms and told me how beautiful I was, and I got to see the pride and the joy in his eyes to be dancing with me, all dressed in white. It didn't matter that I wasn't even engaged yet… he knew one day I would be, and he was so proud of me and the person I had become, and he told me so. The moment was so beyond special.
My dad passed away the very next morning, which just happened to be Easter.
He was surrounded by all of us, and I held his hand as he took his last breath…it was so heart wrenching, yet so peaceful and perfect to know he no longer had to fight, and to know we would see him again in Heaven.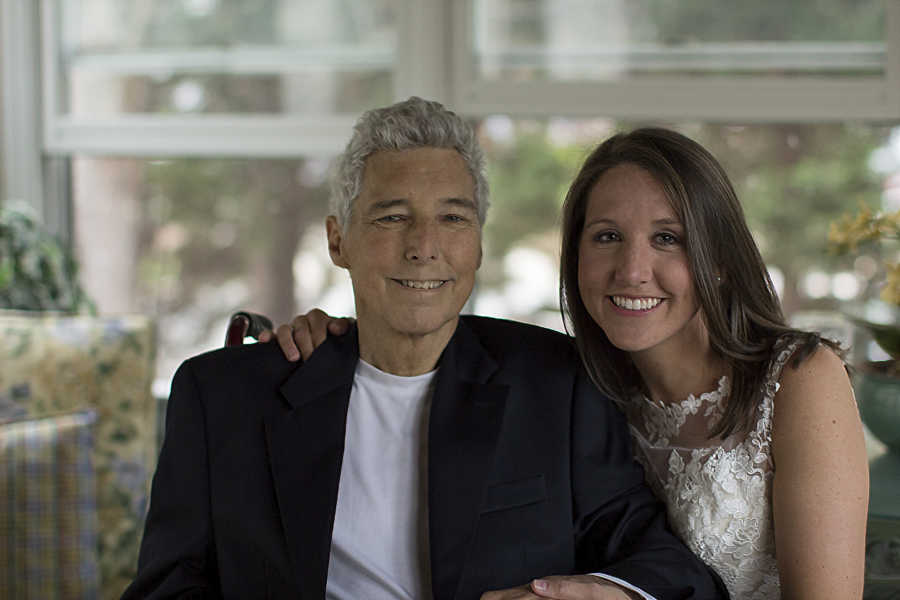 A few years later, I reconnected with my now husband, Bryan, at my youngest nephew's first birthday party. We first met and completely hit it off at my brother's wedding, but living in different cities and the timing not being right resulted in losing contact. Eight years later, on Easter no less, we reconnected, talked all night long, and it was pretty much over from there.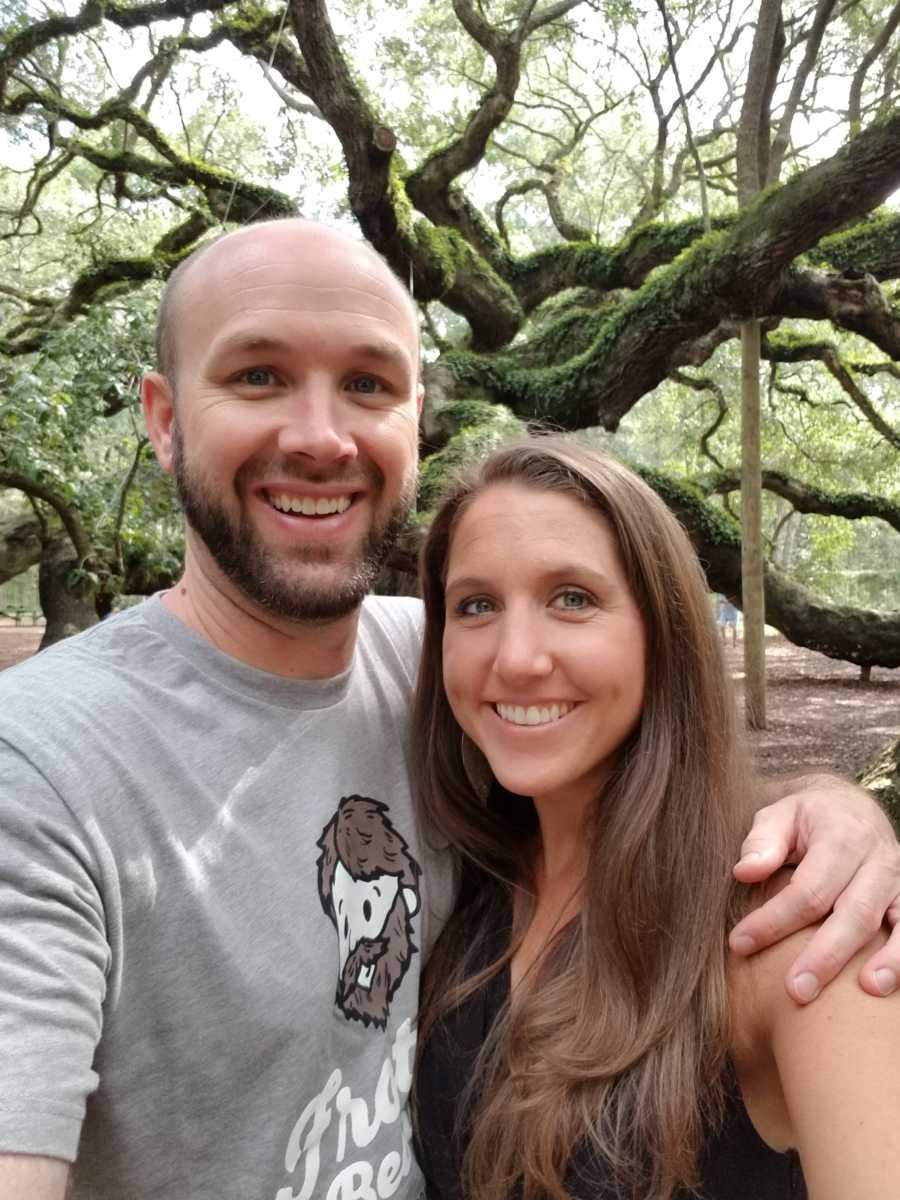 We set a date for October 2018. I picked out my venue and photographer… all before we were officially engaged, since being a photographer I know how far in advance October books up! The plan was to save for a wedding and enjoy being with each other… but God had other plans. Due to family health issues and wanting all of my family present, we decided in October of 2017 to move the wedding up…by a LOT! Instead of October 2018, the date was set for January 6, 2018, meaning I had two months to plan a wedding. Bryan got down on one knee to officially seal the deal and I'm pretty sure half my family and friends questioned if it was a shotgun wedding! There are so many things I have to be grateful for when it comes to Bryan, but one of them is that he was able to meet my dad a few times before he passed away. His family lived right across the street from my sister in law's, so when my parents were visiting they had all gotten to spend time together. How amazing is that? It is comforting to know they knew each other, even if not well.
Planning a wedding without my dad present was difficult for both my mom and me. I was constantly hearing his voice in the back of my head fussing about how expensive everything was (he always joked about that!), but I had so much peace knowing I had the photos and video our dance. Peace was a great thing to have while planning a wedding in 2 months. It was a bit stressful, but everything fell together perfectly. A childhood friend and videographer, Bryce McNabb, generously edited all of our footage and photos together to create the perfect video to play during what would have been the father-daughter dance at my reception.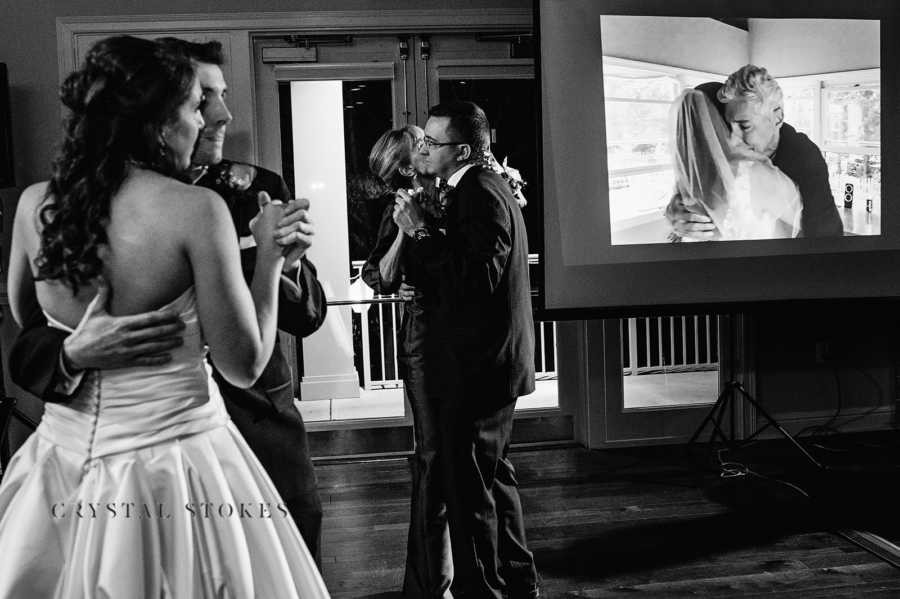 My mother, who is the strongest woman I've ever known, proudly walked me down the aisle and kissed my cheek as she gave me away to my handsome groom. Though I didn't have my dad there in person, he was there in spirit as my mother and I danced with my brothers to the song I chose, 'Daughters' by John Mayer, as our video played behind us. There wasn't a dry eye in the house. I can't explain how full my heart was at that moment; almost as though, in a way, my whole family was back together again.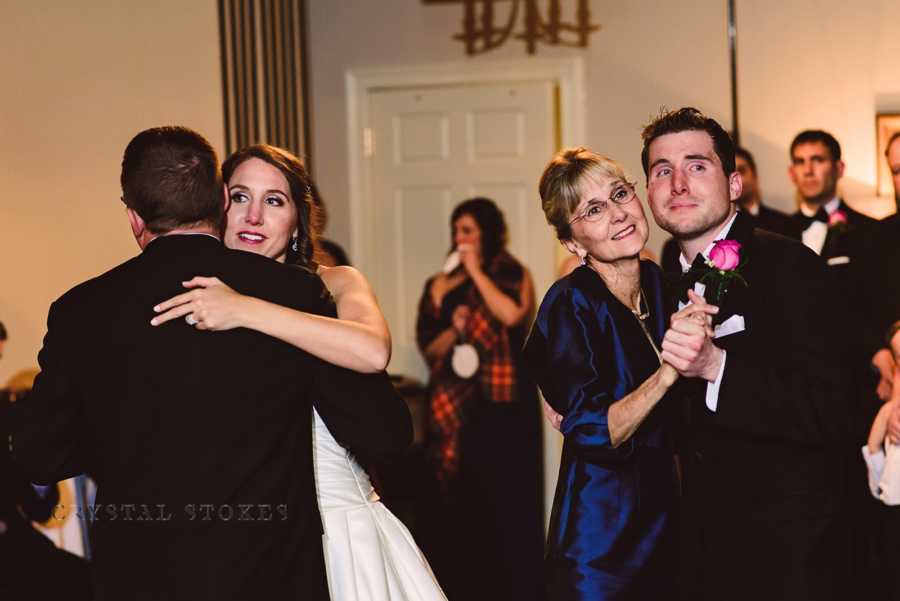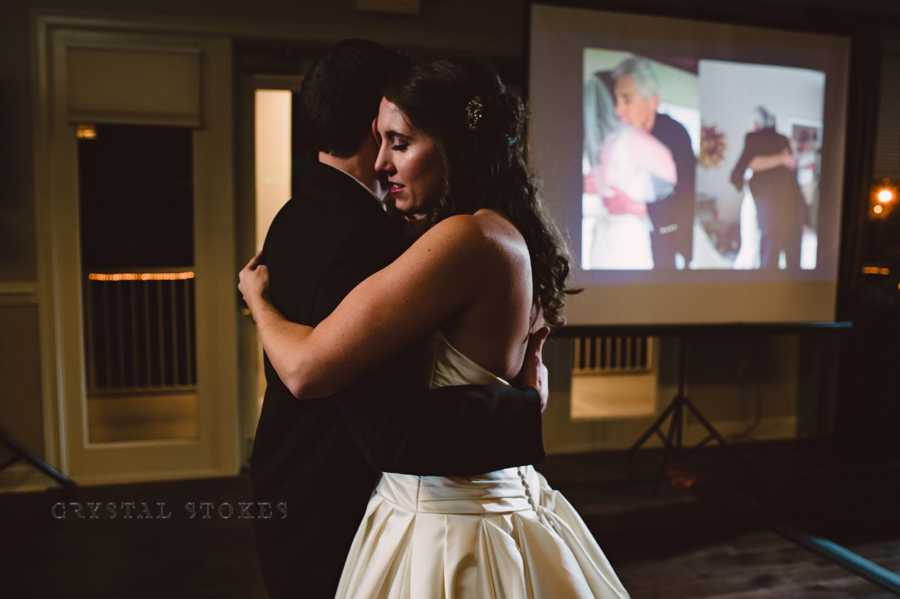 My amazing and talented wedding photographer, Crystal Stokes, captured the most incredible and perfect images of the four of us dancing, with my dad and I dancing on the screen behind us. Tears still run down my face when I think about this moment…tears of longing, because I miss my dad terribly, but also tears of joy and gratitude of how everyone came together to make this perfect miracle a reality for me. My dream of being able to dance with my dad at my wedding really did come true, it just looked a little different than I had originally imagined."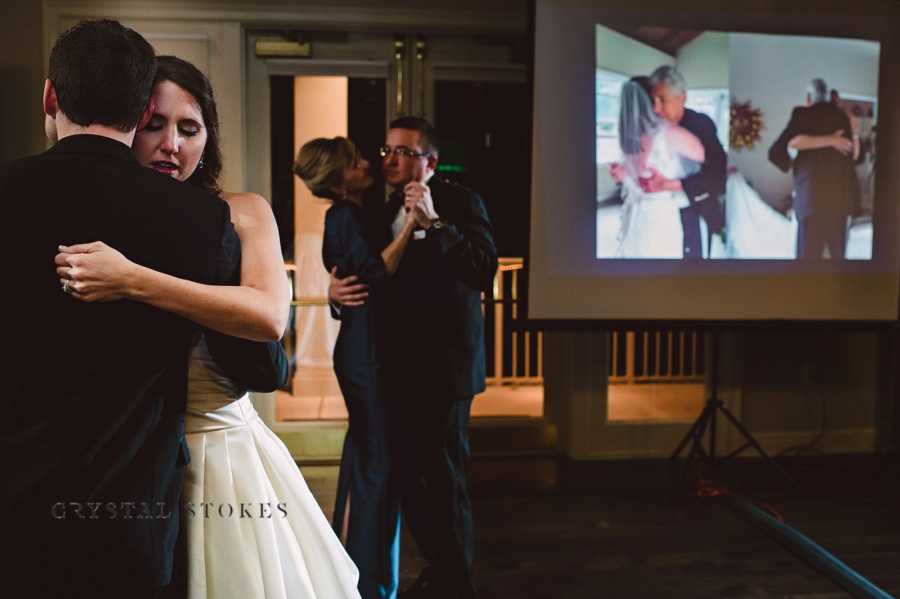 This story was submitted to Love What Matters by Meredith Kavanaugh, 35, of Smyrna, Georgia. Submit your own story here, and subscribe to our best stories in our free newsletter here.
SHARE this story on Facebook to encourage others to cherish every moment and love what matters most.