When Melissa Gagyi's son, Timothy, was 4 months old, a family doctor noticed his eyes jumping around in an unusual way. The family went to the hospital believing he was having a stroke. Instead, further testing concluded that Timothy has a genetic condition called Leber Congenital Amaurosis (LCA) which affects the cells of his retina and causes severe visual impairment and blindness.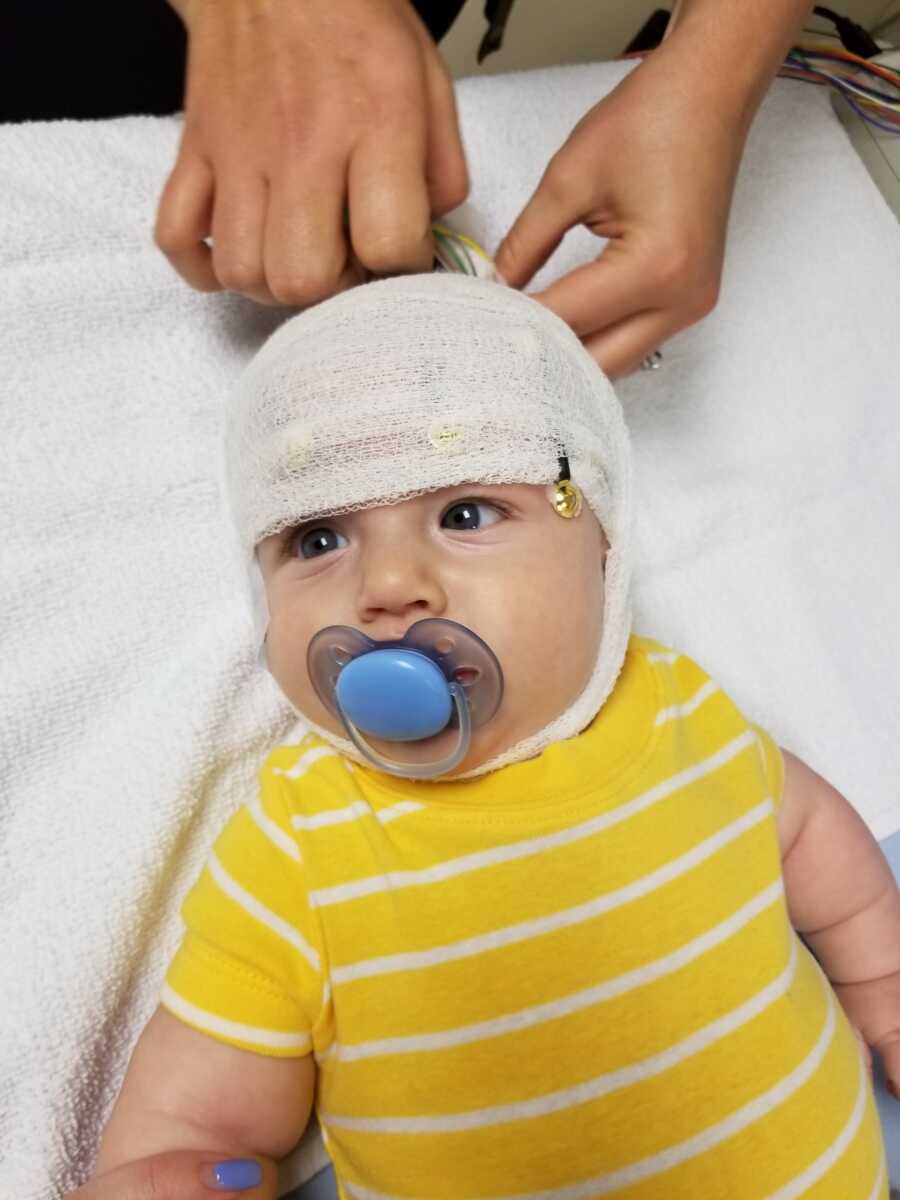 The news would change the way that Timothy could live and has impacted Melissa and her family greatly.
"The hardest part is not having much knowledge about blindness beforehand," Melissa tells Love What Matters. "It is also really hard to watch him struggle with certain tasks or be left out by others due to his disability. As his mom, I wish I could just keep him in his protected bubble forever."
Timothy's disability has made Melissa consider things she never had before as she takes Timothy and her other two children out. Even simple activities like going to the playground require more thinking to make sure it will be accessible and safe. It also means that the milestones Timothy hits are even more special for the family as they can see every struggle that went into it.
"When he finally took his first real steps a few days before turning three it was amazing because I knew how much work went into that moment and how much bravery he was showing by letting go and wandering out into open space alone," Melissa says.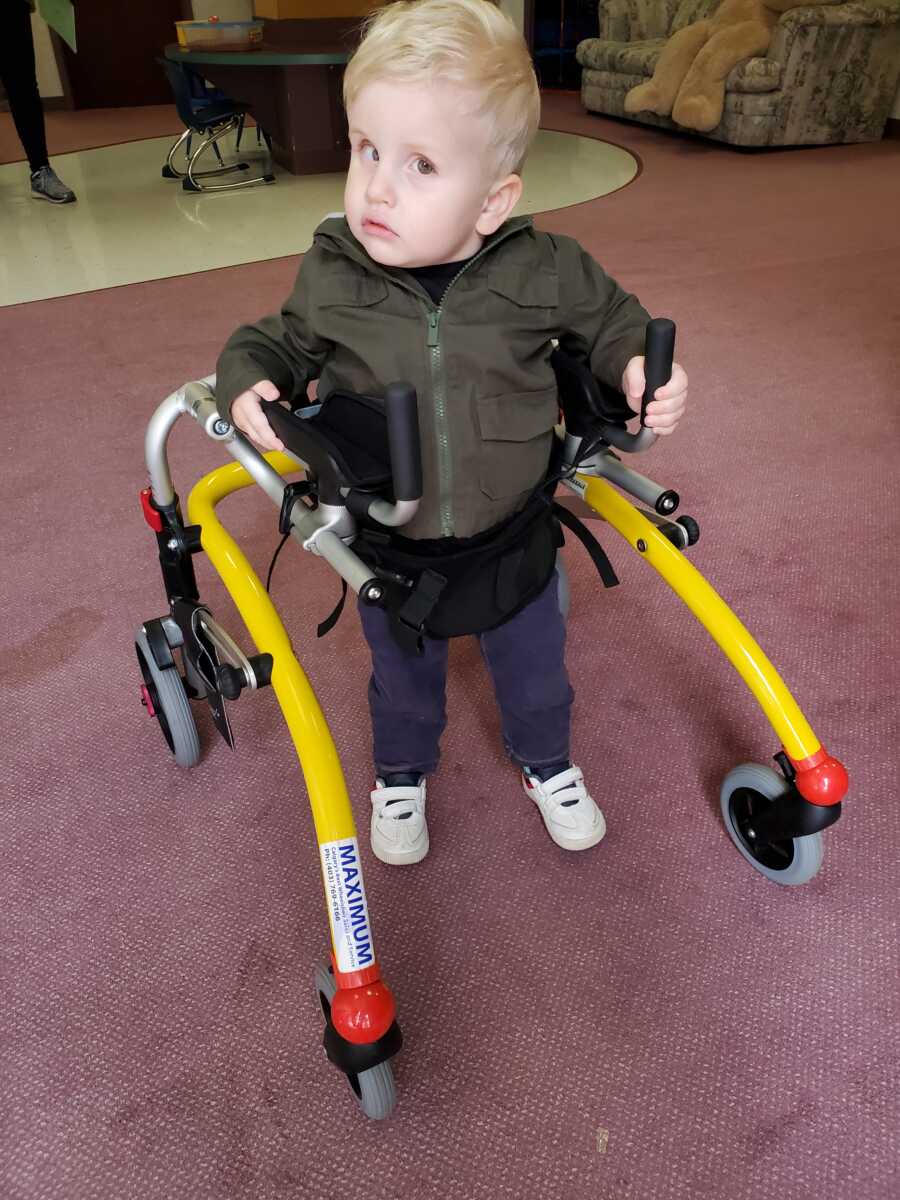 In a video of his progress walking, Melissa says, "It's always exciting for your baby to learn to walk. But watching your child with a disability learn to walk? Nothing can describe it. All the fears, worries, doubts, tears, falls, encouragements, therapies, and belief that we would finally get here, and here we are. 3 days away from turning three and learning to walk, I couldn't be more amazed and grateful."
View this post on Instagram
However, one part of her experience raising a blind child that has stuck with Melissa the most is the way that Timothy and other disabled children are treated differently.
"A lot of people do not treat kids with disabilities as kids who like to play, explore, learn, etc. Timothy enjoys being a part of things that most kids would enjoy like playing at the playground, he just might take a little more time to get comfortable on it," she tells Love What Matters.
Melissa herself sometimes has to remind herself of this as well. She talks about advice that has been impactful to her and offers to others as well.
"Children who are blind are children first," she says is the most important advice she has received. "It has changed the way I talk and the way I approach any situation with Timothy. He has a disability, yes but he is not his disability. It is only one piece of what makes him Timothy."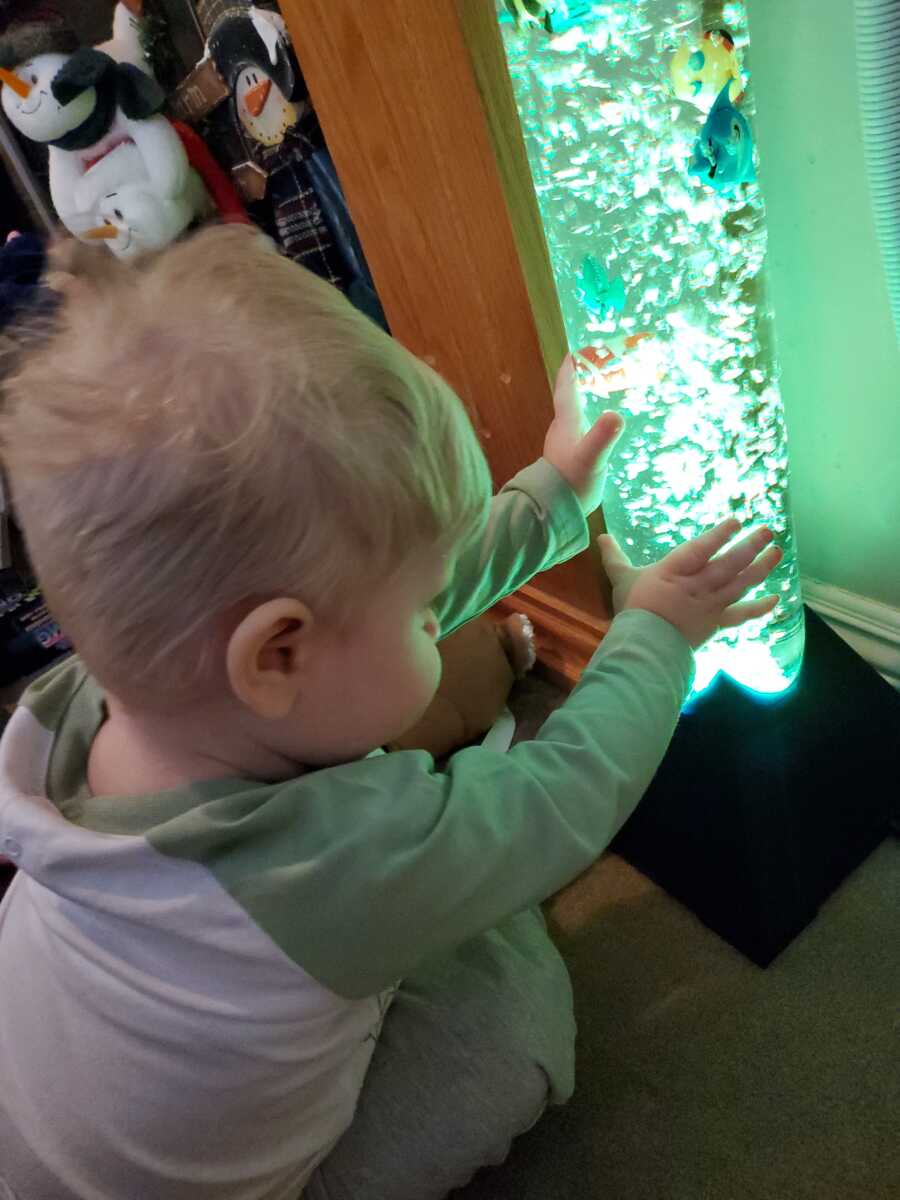 The lessons she has learned through her experience are shared now on her Instagram and blog page. Through her accounts, she hopes to provide community and support for other families with blind children and to raise awareness of LCA.
"I am happy that every week I have gotten the chance to meet that goal and connect with new families and hopefully show them that things will be okay," she says.
Timothy's life is full of love and beauty just like many other children's. While his life is impacted every day by accessibility and safety issues, Timothy will lead a happy life with his family's support.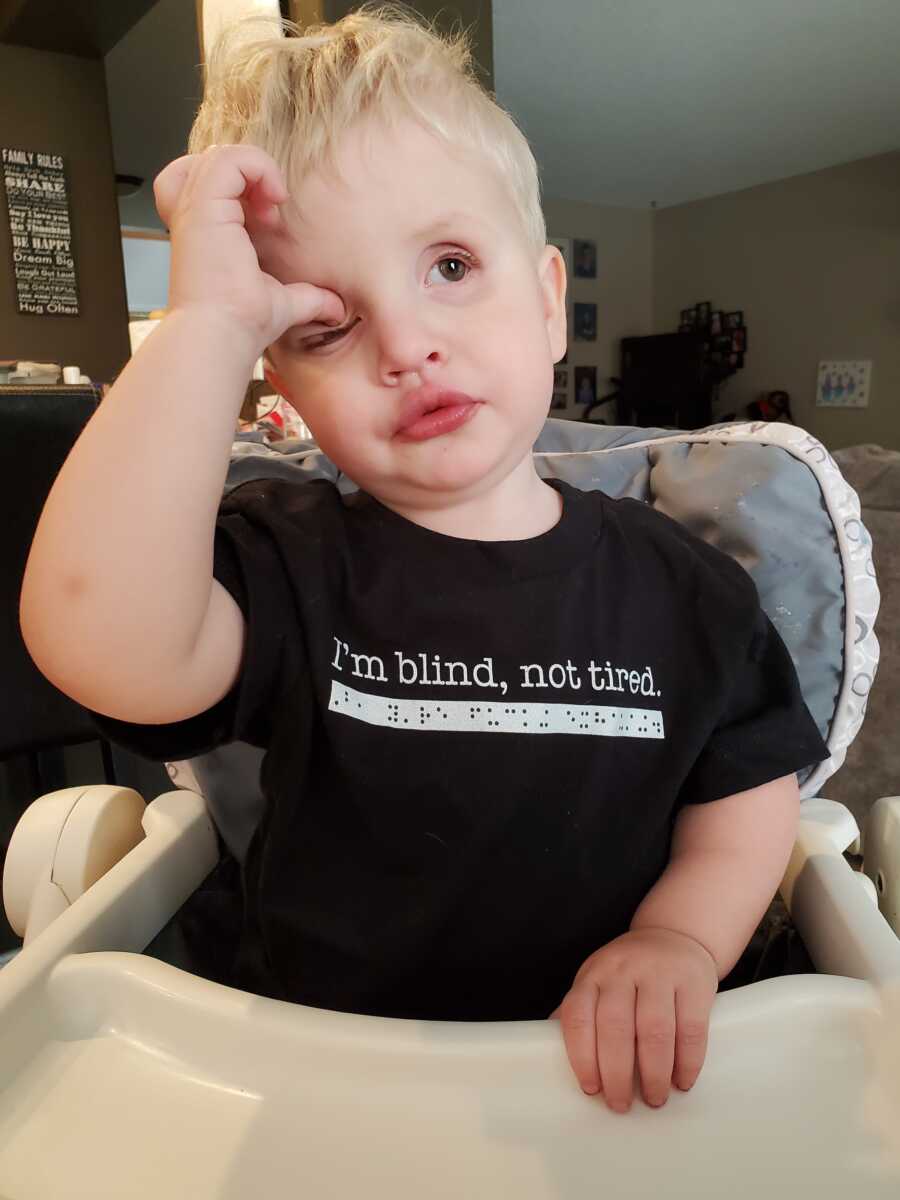 This article was written exclusively for Love What Matters by Anna Steingruber. Follow Melissa Gagyi of Alberta, Canada, on Instagram and website. Submit your own story here and be sure to subscribe to our free email newsletter for our best stories.
Read more stories like this:
'You sure don't look blind.' It gets old. Every day, I am being robbed of my remaining vision.': Woman with rare visual impairment urges 'be kind always'
'When should we worry?' The doctor said, 'Now.' The next thing I remember is crying in my husband's arms.': Mom of son with hearing loss, Usher Syndrome shares journey
'How can a BLIND guy go to the cinema?' The choice to use a cane is a HUGE step.': Man with Retinitis Pigmentosa raises awareness for sight loss
'There was no Braille on the washrooms, no audio devices available. Some areas weren't service dog accessible': Mom to blind daughter pushes for accessibility
Do you know someone who could benefit from reading this? SHARE this story on Facebook with family and friends.