The Break-Up
"My name is Josie Varela, and I used to be 319 pounds. I began my weight loss journey on January 18, 2018. What sparked my weight loss journey you ask? An unexpected break-up. I know it's very cliché. We've all heard this story before. But this break-up not only affected me emotionally but mentally as well. I was lost, I was broken. But it was time to do something for myself.
For so long, I lived my life for someone else. It was time to live for ME! My weight loss journey quickly became a self-love journey. My ex left me when I was at my worst. I had no self-esteem. I was extremely overweight. I had no friends, no one to turn to or talk to. He left me from one day to another, for no reason and with no closure. He was just done with me. Overnight. After all I did for this person. He left me not only broken but also with a huge financial burden.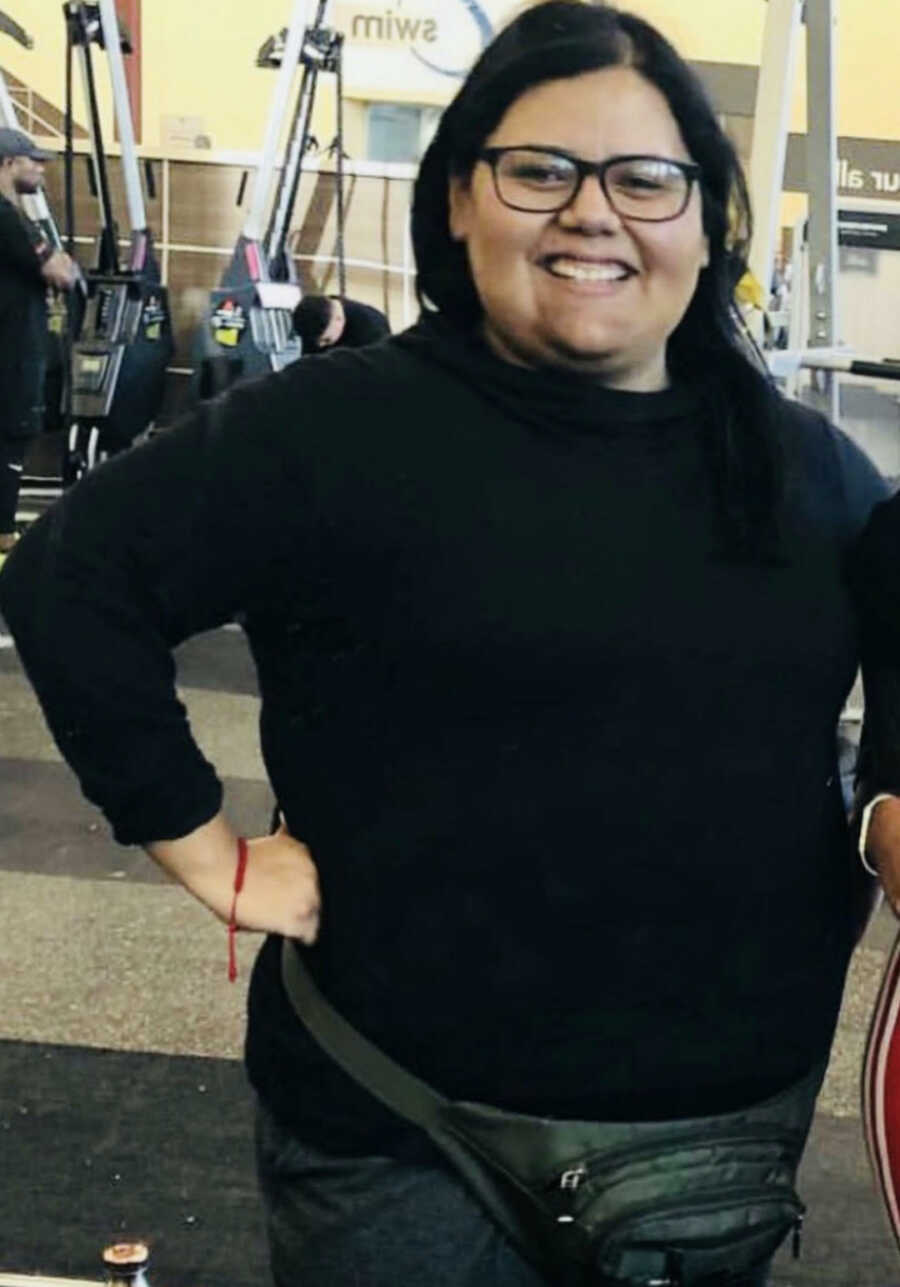 For weeks, I was depressed. I wouldn't get out of bed, I wouldn't eat, I wouldn't shower, and I almost lost my job because I wouldn't show up. But one day I got tired. I got tired of crying. I got tired of feeling sorry for myself. I had to get up and do something for myself. I had so much anger in me. Why would this person leave me after all I'd done for them?
I was motivated to get back at this person. And how was I going to do that? By getting in the best shape ever. I know my journey didn't start for the right reasons. Because someone should love you for who you really are on the inside, not by your looks. But I always asked myself WHY?
What did I do wrong? Was it my weight? Was it the way I dressed? The way I looked? 'Maybe if I get skinny maybe he will want me back,' I told myself. 'Maybe if I lose weight, he will regret all of this.' I was focused and motivated to get my revenge body.
Getting in Shape
So what did I do? I turned to the place most of us are intimidated by. I went to the gym. Emotional, heartbroken, and lost I walked into a fitness facility looking for guidance looking for help. Because I was in a deep dark hole and I just wanted to escape reality. I remember one instance in which I asked my ex what was I going to do with all the financial debt he left me with? And I will never forget the day when he looked at me and said, 'You're a big girl you will figure it out.' At that precise moment, I felt like such a big fool. But I was determined to never be that weak person anymore.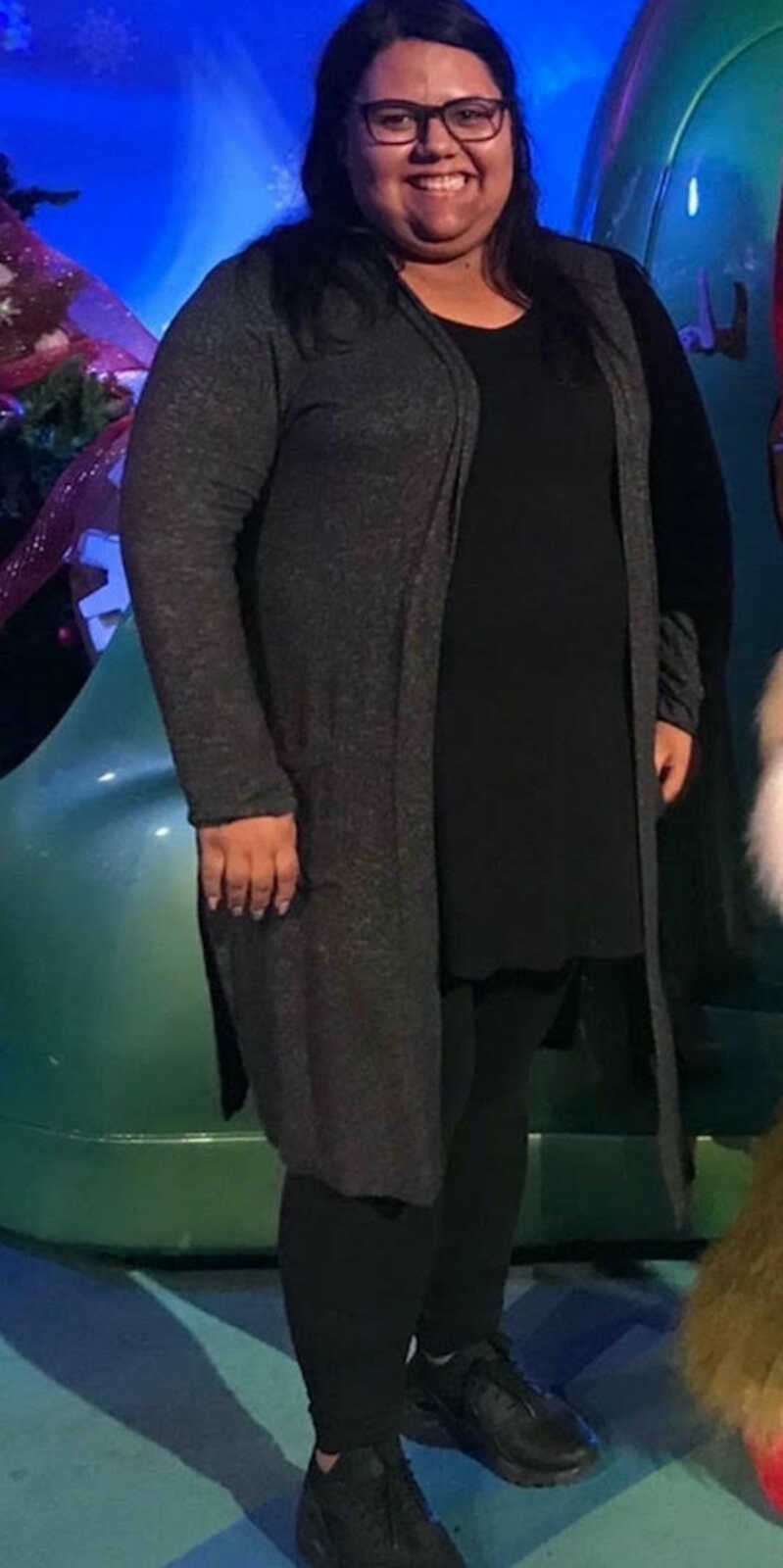 All the emotional abuse he put me through, every humiliating moment, I always replayed in my head. Those instances are what kept me going throughout my journey. It was all the fuel I needed to not give up on myself. I started working out every day going to the gym, going out on walks, and eating healthier. I began traveling alone, going out to dinner by myself, and even going to the theater to watch a movie. I learned to be on my own. And slowly I began falling in love with myself. I began to get to know ME better than ever. I built my self-esteem.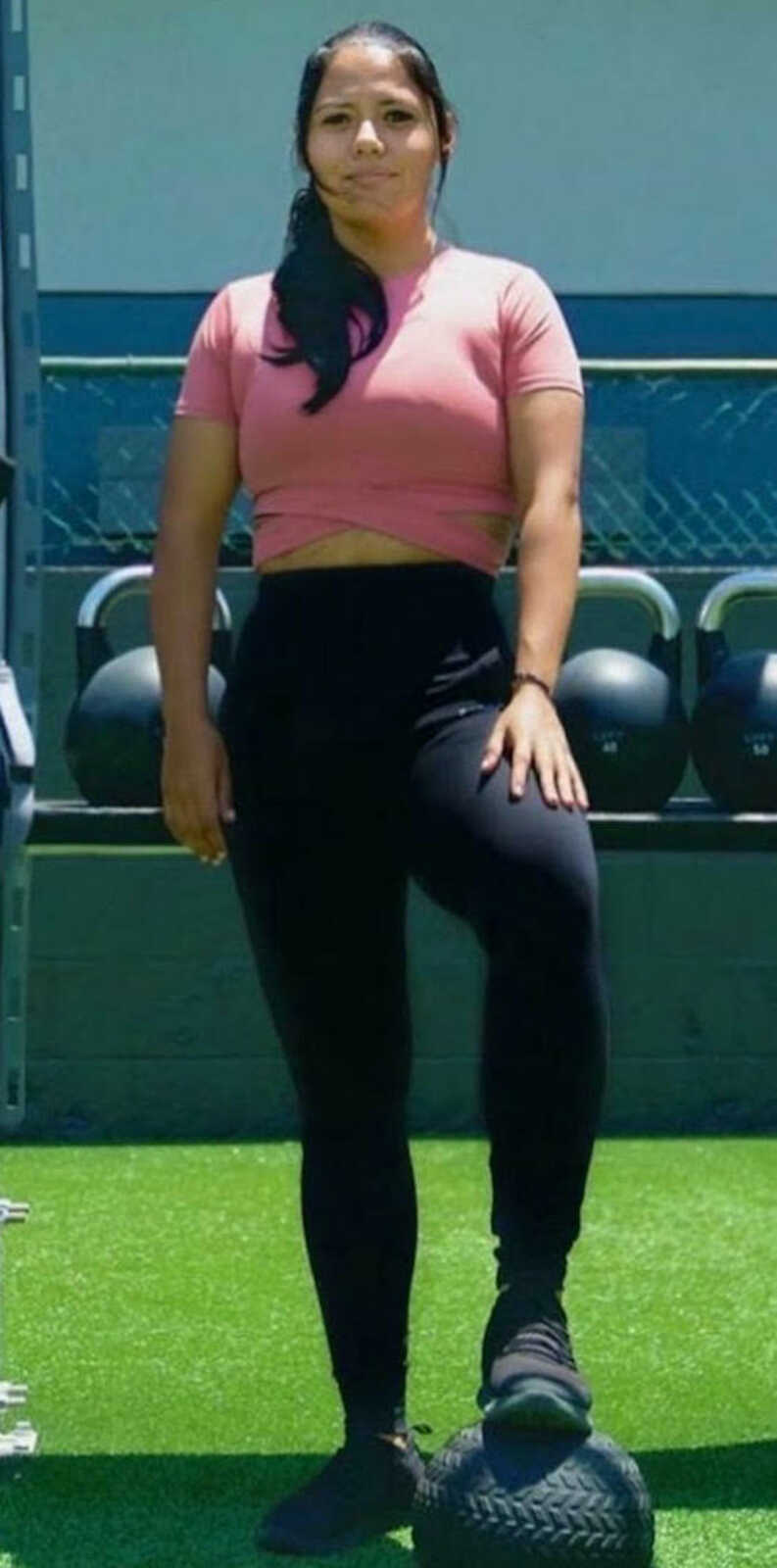 A Reason to Keep Going
It wasn't an easy journey. I had several setbacks. Many times I wanted to give up. In the process of my journey, my dad had a massive heart attack. Seeing him on his deathbed, seeing him drinking tons of medications, and seeing him not being able to use the bathroom gave me a whole different perspective. That's when my journey took a huge turn. All the anger I was holding onto from my past went away. I forgave whoever hurt me in the past. As life's too short to be holding on to so much anger.
Seeing my dad in that condition motivated me to just become a healthier version of myself. Yes, I had already begun my journey. But I was so focused on being skinny, I was so focused on my revenge body and what the scale said. All my intentions weren't the best in the beginning. But slowly they changed. Now it wasn't about the number on the scale or getting back at my ex. Now it was about ME, it was about health, it was about enjoying life! When my perspective changed, I began to realize my self-worth. I saw how strong I was. How any obstacle that came my way I was able to overcome it.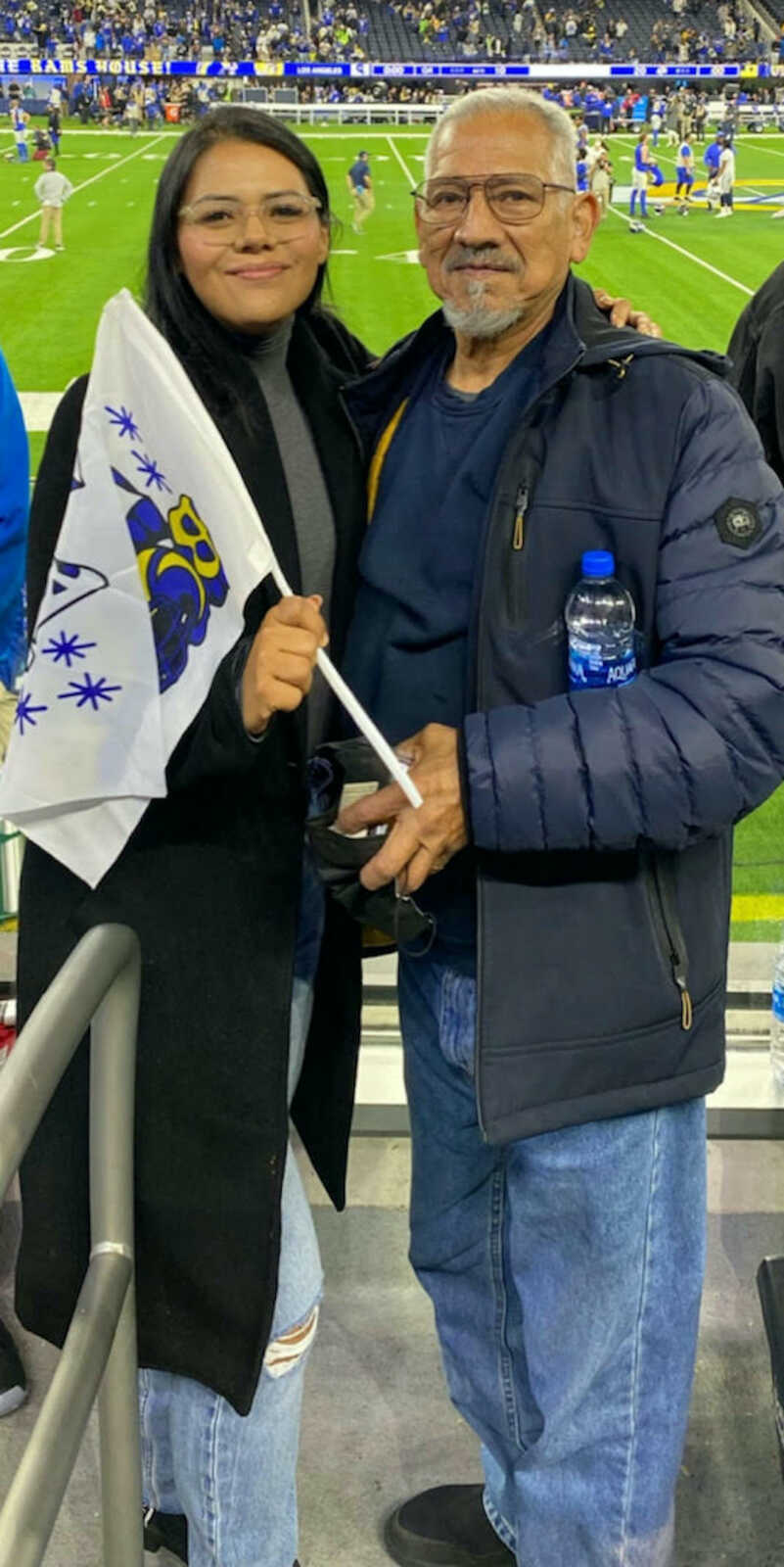 Moving Forward
Once I reached my goals and lost over half of my body weight I realized how much I had fallen in love with fitness, with just the overall idea of living a healthier lifestyle. So I took a chance on myself and went to school to get certified to become a personal trainer. Specifically for women's health. I wanted to help girls and women out there who have once been in the same shoes in which I once was. I am now a personal trainer. I train women of all different shapes, sizes, and ethnicities. Not only do I give them the best guidance on workouts but I remind them every day of how worthy they are. I remind them their goals aren't impossible. Because if I did it so can they!
Being able to work with women on a daily basis always keeps me humble. And it's a daily reminder of why I can't give up. Because there are people depending on me. There are people who look up to me. And all I want is to never let them down. For the person reading this with a restless soul and heavy heart, I am here to tell you it will be okay! I know right now happiness seems far away. But it will come. Don't ever give up on your goals. No matter how big they may be. It can be done! Don't ever let anyone or anything discourage you. Don't ever feel intimidated to walk into a gym or anywhere else. You deserve space and you deserve to be there. Fight for yourself. Whenever you feel like giving up, remind yourself why you started in the first place. I am here with you and you are not alone in this journey. Better days are ahead of you my friend."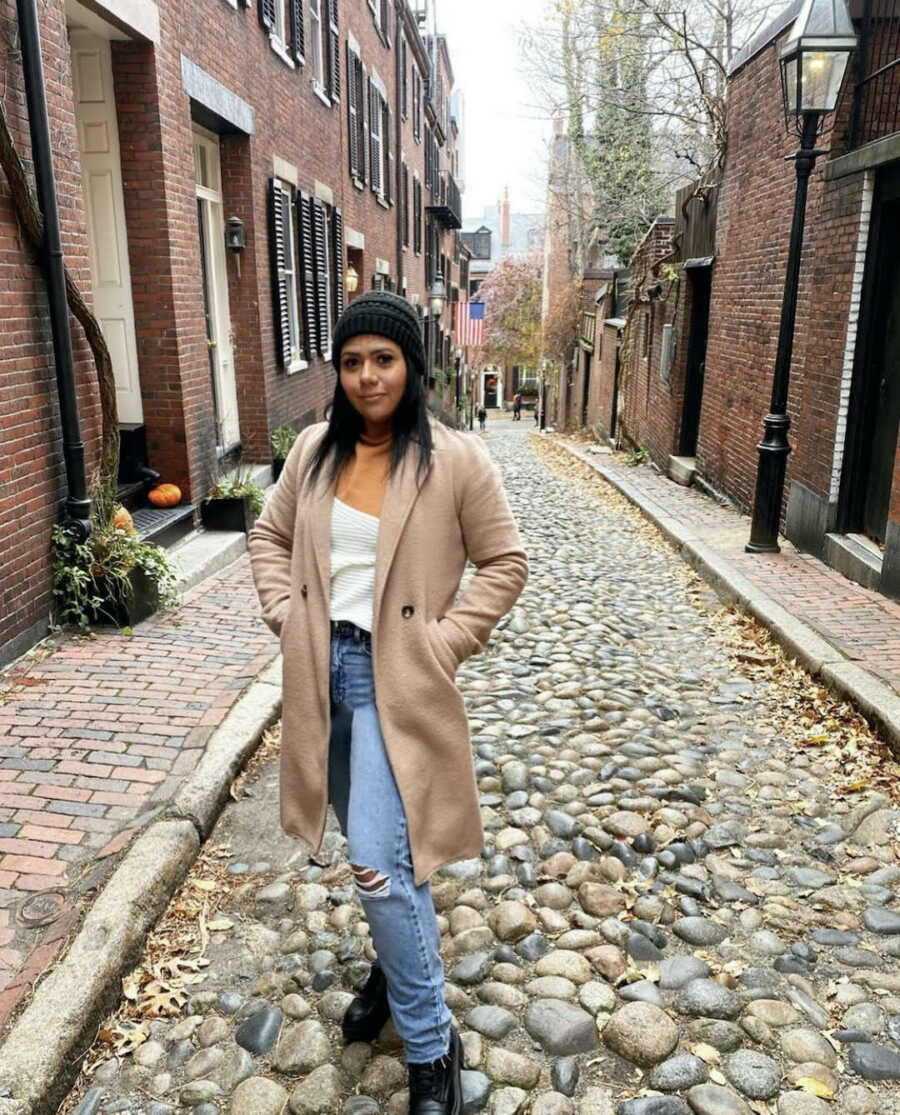 This story was submitted to Love What Matters by Josie Varela of Los Angeles California. Follow her journey on Instagram and TikTok. Do you have a similar experience? We'd like to hear your important journey. Submit your own story here. Be sure to subscribe to our free email newsletter for our best stories, and YouTube for our best videos.
Read more stories like this here: 
'Starved for love, I made disastrous decisions. Eventually, I turned to food. I weighed in at 391 pounds, my body just as unhealthy as my soul.': Survivor details battle with demons, 'I am a beautiful disaster'
'Oh my gosh I'm going to die': Woman saves her own life with stunning, 231 pound weight loss transformation
'Starved for love, I made disastrous decisions. Eventually, I turned to food. I weighed in at 391 pounds, my body just as unhealthy as my soul.': Survivor details battle with demons, 'I am a beautiful disaster'
'I shouldn't have met him in a public space. I thought he was safe. He 'knew me well enough' to engage in a physical relationship.': Woman shares incredible weight loss journey after 'tumultuous' breakup, sexual assault
Do you know someone who could benefit from this story?  SHARE  this story on Facebook to let others know a community of support is available.