"Wait, you're reading this? You? Really? I think it's going to be a challenge for you to read here, so maybe try another place where they can accommodate a reader like you. It is unlikely we will be able to help you with your reading. We haven't come across a reader like you. We seriously doubt a reader like you will be able to do what the majority of our readers can do.
Are you still here? Good, I've got your attention. These questions are ones I have faced throughout my life and I will continue to hear these questions in the future.
Hi, my name is Chris, I'm 23, and I have a degenerative sight condition called Retinitis Pigmentosa. Since my sight loss diagnosis in 2006, I have had people question everything I intend to do, putting metaphorical and literal barriers in front of me, not willing to explore alternatives, and assuming I am incapable of doing something a typical person can do. This has been exhausting at times and for a period in my late teenage years, I believed I couldn't do or achieve like my sighted friends. But through challenges, meeting inspiring people, and embracing a disability that can seem daunting, I want to show you how losing my sight is something I would not change.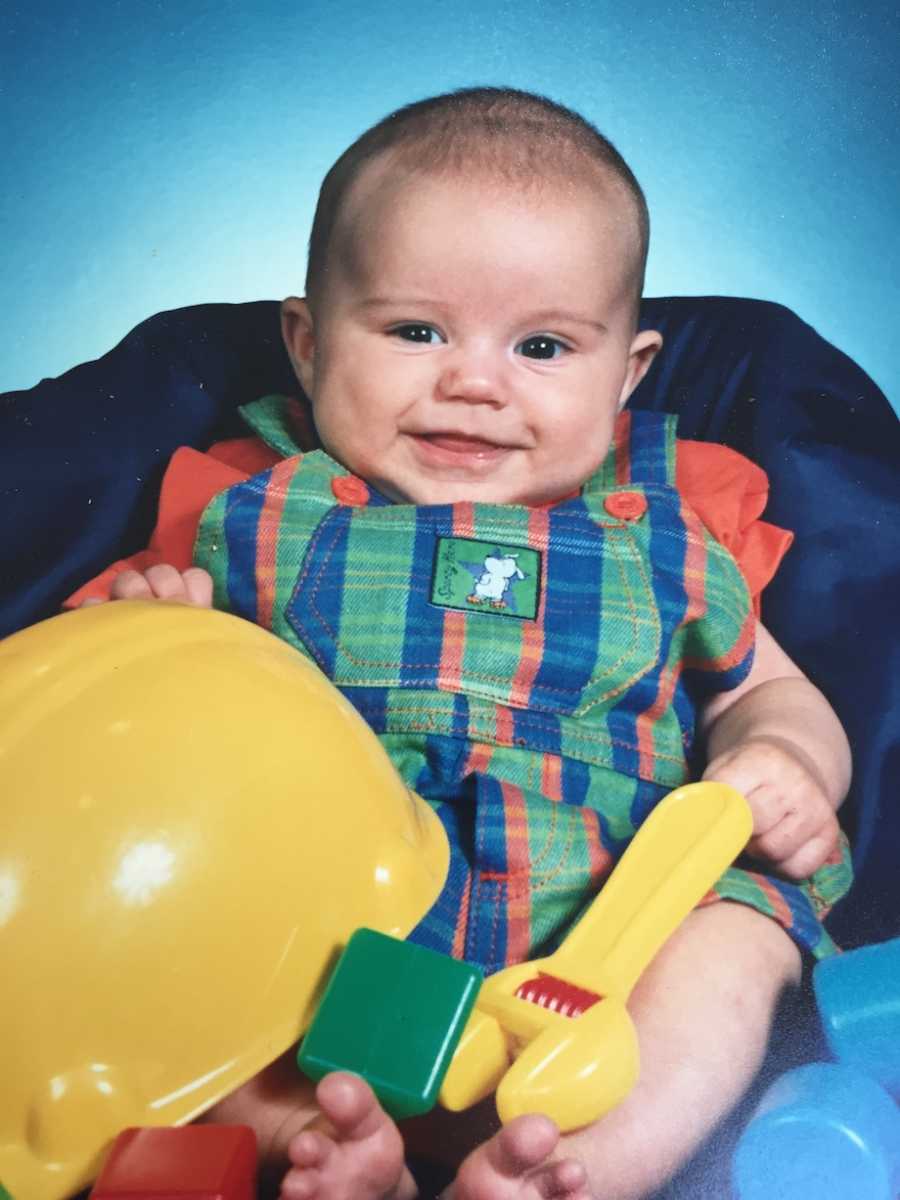 Being presented with a 'Where's Wally' book was the worst part of these trembly sessions I had with the Sensory Inclusion Service (the team responsible for making my education inclusive). This was the second time I had a meeting like this since my diagnosis in February 2006—the time where my vision impairment was diagnosed and would change my life from then on. I never really understood what this diagnosis meant. Or the effect this obscurely named condition would have as I got older. Why does it have the word 'pig' in? Two things had occurred prior to February 2006 that had my parents concerned about my sight: the first being I ran into a glass door (pretty funny at the time) and second, when I was walking with my family in the dark and I collided with a shipping container that was near a venue we were attending. This one worried my parents the most, because of the vast size of the container and how I walked straight into it.
Thus, beginning the start of retinal photographs, field of vision tests, and a lady that would come into school to test my sight and make sure I was progressing in school. Over the following 5 years, I wasn't particularly affected by my sight problems. I would avoid entering the hall during school discos, I'd stick close to people when walking at night and sometimes answer questions wrong in SAT papers because I couldn't read the graphs properly. The Sensory Inclusion Service had provided me with touch typing lessons, which I am grateful for when it came to writing assignments. However, unknowing to me, Retinitis Pigmentosa would bring its first significant change to my life at the age of 12.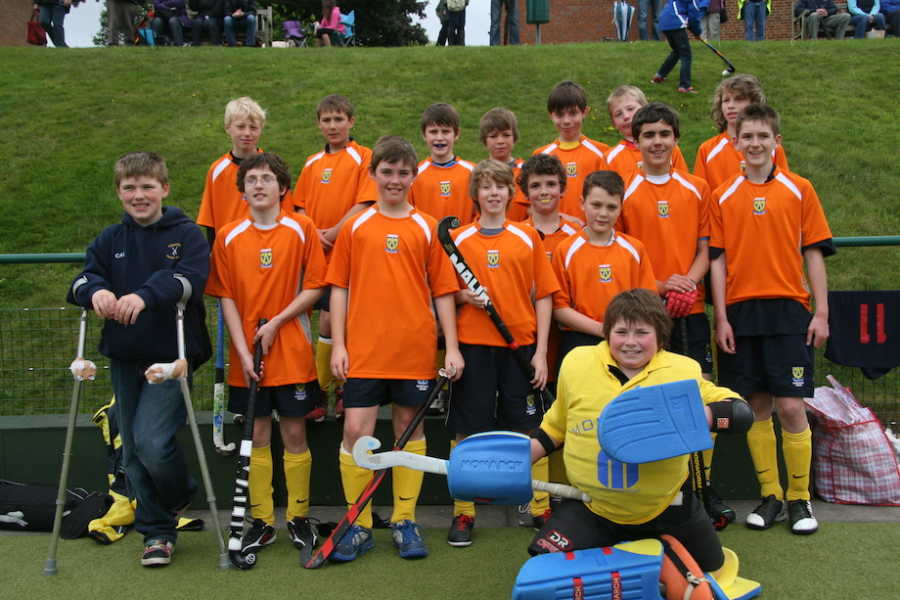 Hockey has, and still remains, one of my favorite sports. I started playing when I was 5, as my dad was a goalkeeper and had been playing the sport since he was in secondary school. I had started to play competitively when I was 9 and I was growing into a very good player—captaining my local team, making it into the county squad, and being named Coaches' Player of the Season for my county. Success continued in the following season, where, in 2012, I was selected for my regional squad. This was a big deal for me and something I had aspired to achieve. With my four fellow teammates from county, we were preparing to play in a tournament against other regional teams.
Unfortunately for me, this period is where my sight decided it was time to turn off and damage some rods and cones at the back of my eye. Thanks, genes! I competed at the tournament, having a mediocre performance, but nothing that would impress the assessors that were recruiting for the next stage of the hockey pathway: England age-group squads. Following on from this, my hockey career was mixed. I scored goals, made last-ditch tackles, and continued to play for my county until I was old enough, yet these years were filled with frustration. I went through a stage of hitting my stick against the floor when I would miss the ball. I was becoming upset and anguished because my ability was not being reflected on the pitch, leading to rude and obnoxious behavior. My parents divorcing may have contributed to my inability to talk about my feelings.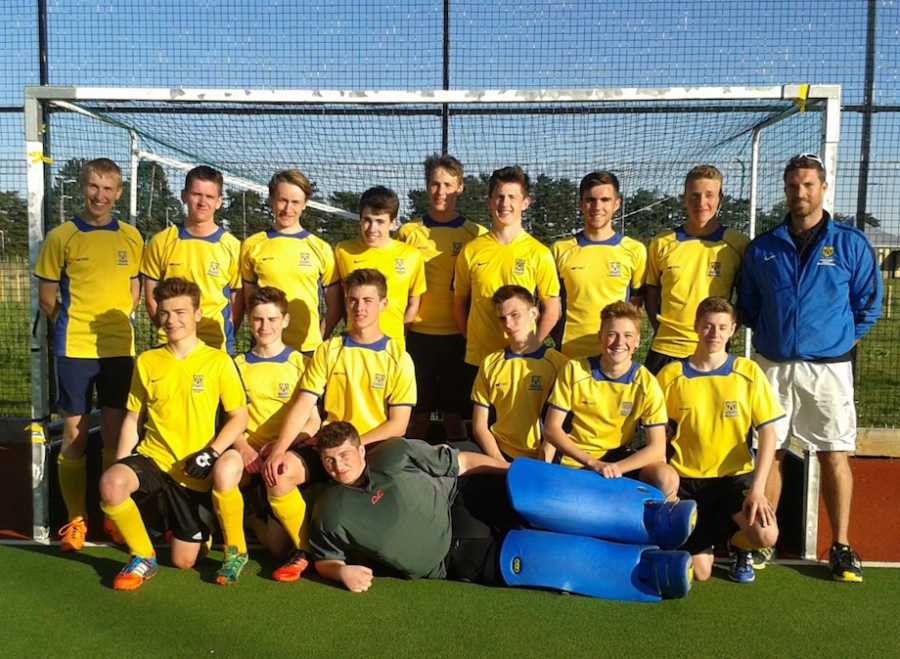 I never admitted it at the time, but school was becoming a challenge as well. Textbooks were getting harder to read, whiteboards felt like they were getting further away, and finding my friends on the field was becoming a real-life game of Where's Wally, with everyone wearing green rather than red and white. My friends were supportive, though. I remember in Design and Technology, where my mate would do the practical side and I would do the written aspect because I was concerned I would get hurt when using the sand belt or electric saw. Looking back, I wish I had asked for more support, but I know these are the experiences that formed who I am today. Who wants to look different during secondary school anyway?
Yet, at 15, everything changed. I can't remember what sparked this change, and it annoys me I can't. I realized if I do not get the support I need, I will not be able to succeed in life. If I don't have provisions in place for my GCSEs, then I can't do the A levels I want, then the degree course I want, and employment in the future. I didn't have my life planned out, but if I cannot do my best, then who knows where I will have ended up. So, I made a document for my teachers that outlined what I could see and what support I needed. This action sparked a dramatic change in my education. I was provided with workbooks I could see, I was allowed to access presentations through an iPad, and had extra time for exams. I became significantly happier at school and this feeling transitioned to college.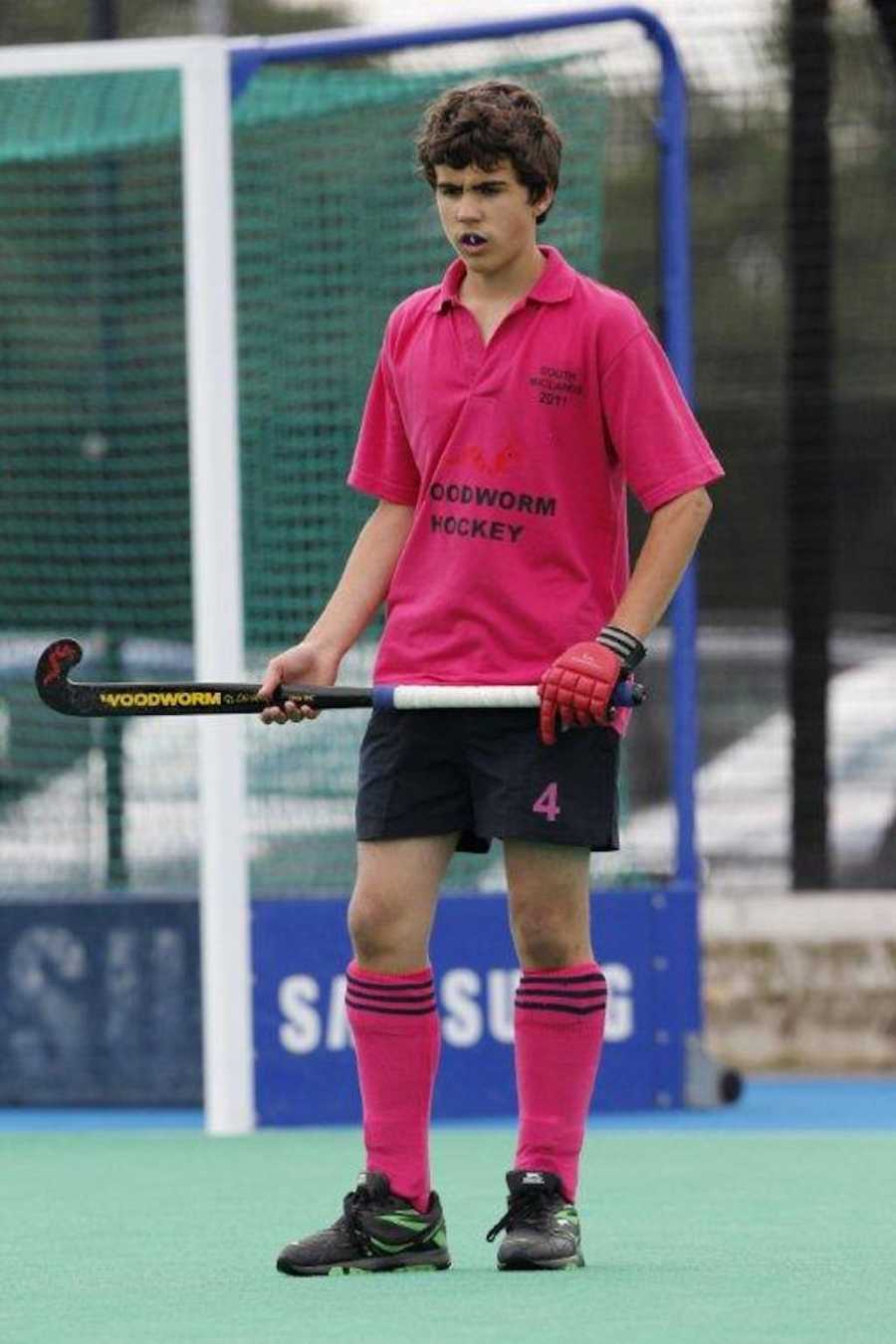 My first year of college didn't go too well. My mum had been diagnosed with stage 1 cancer during the summer and I was feeling anxious in the new setting. Despite all of this, sport was still there for me. I knew there would be an inevitable day when I had to stop playing hockey, a sport I had been playing for 11 years at that time, so I began to look for sports for people with vision impairment. Searching through British Blind Sport, a charity that organizes and promotes blind sport, I found two sports I was interested in: partially-sighed football and blind cricket. I participated in training and competitions for these sports. To be honest, I wasn't the best at either of them. Like everything though, through time and practice, I managed to succeed with these teams: winning league titles, cup trophies, individual accolades, and, in partially-sighted football, playing in the FA Disability Cup final in 2018—a memory I will treasure.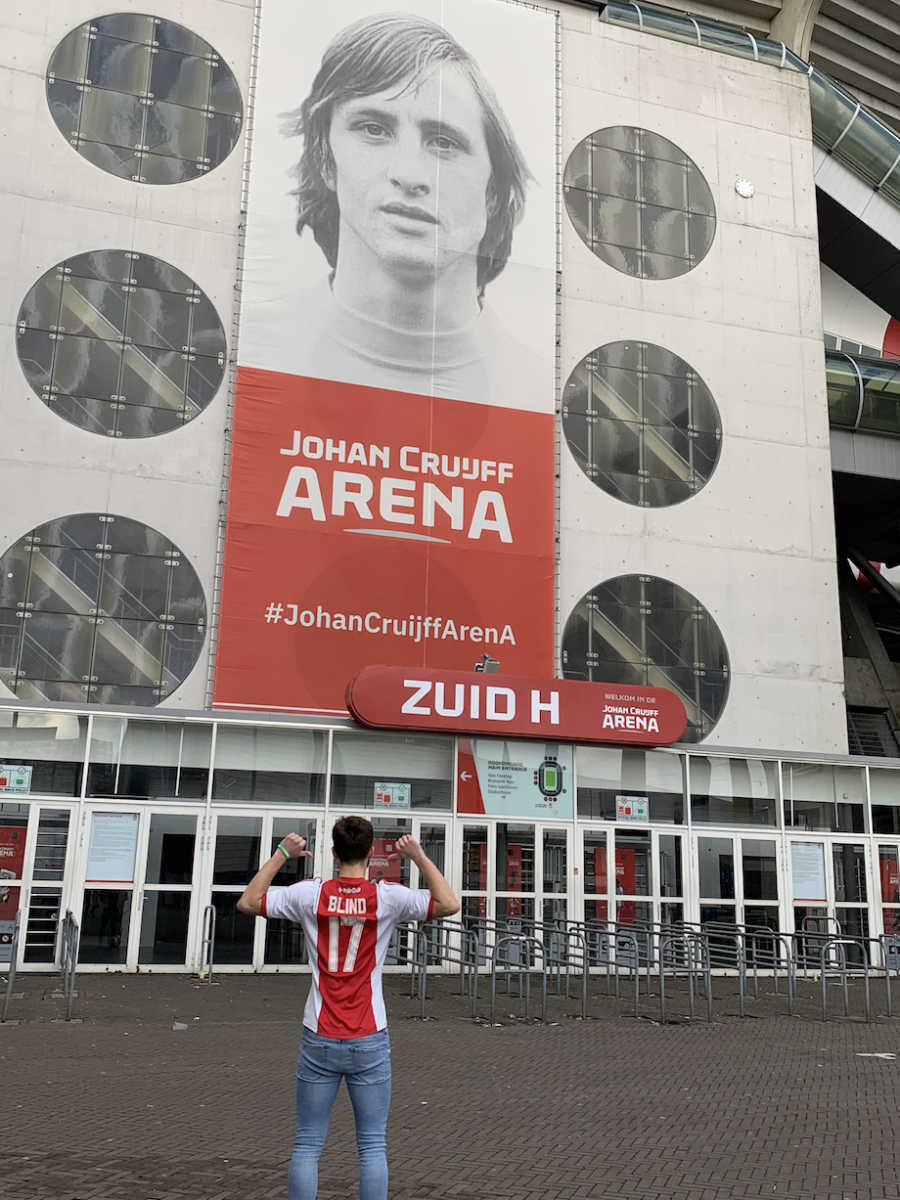 Starting these sports gave me space where I could talk about sight loss, chat about the challenges, laugh at the awkward moments and share experiences that others could empathize with. I met people that had no sight and seeing them live successful and enriching lives gave me hope for my future. Being in these groups made me consider how I could support myself further, taking me to the decision I needed to learn how to use a white cane and how to read Braille. Fortunately, funding from my college meant I could begin these in the summer of 2015. Proactiveness was not a strong attribute of mine. I wanted to be prepared for when I came to moving to university and living independently—I didn't want to rely on people I had just met to help with basic living and getting around.
Completing my cane training, I used him (yes, him, his name was Michael, Michael Cane) at night. I felt I didn't need to use it in the day. Although it would make up my look in later years. One thing that you might not realize is making the choice to use the cane is a huge step for someone with sight loss. It feels like you are changing who you are, how you are perceived by people. Obviously, it is a very useful tool, people act differently around you: going quiet when they walk past you, getting stared at, or hearing comments made by people. That being said, the benefits of using the cane every day at all times have significant positives: people are nice and considerate, I am offered assistance quicker, I have less awkward encounters and it keeps me safe.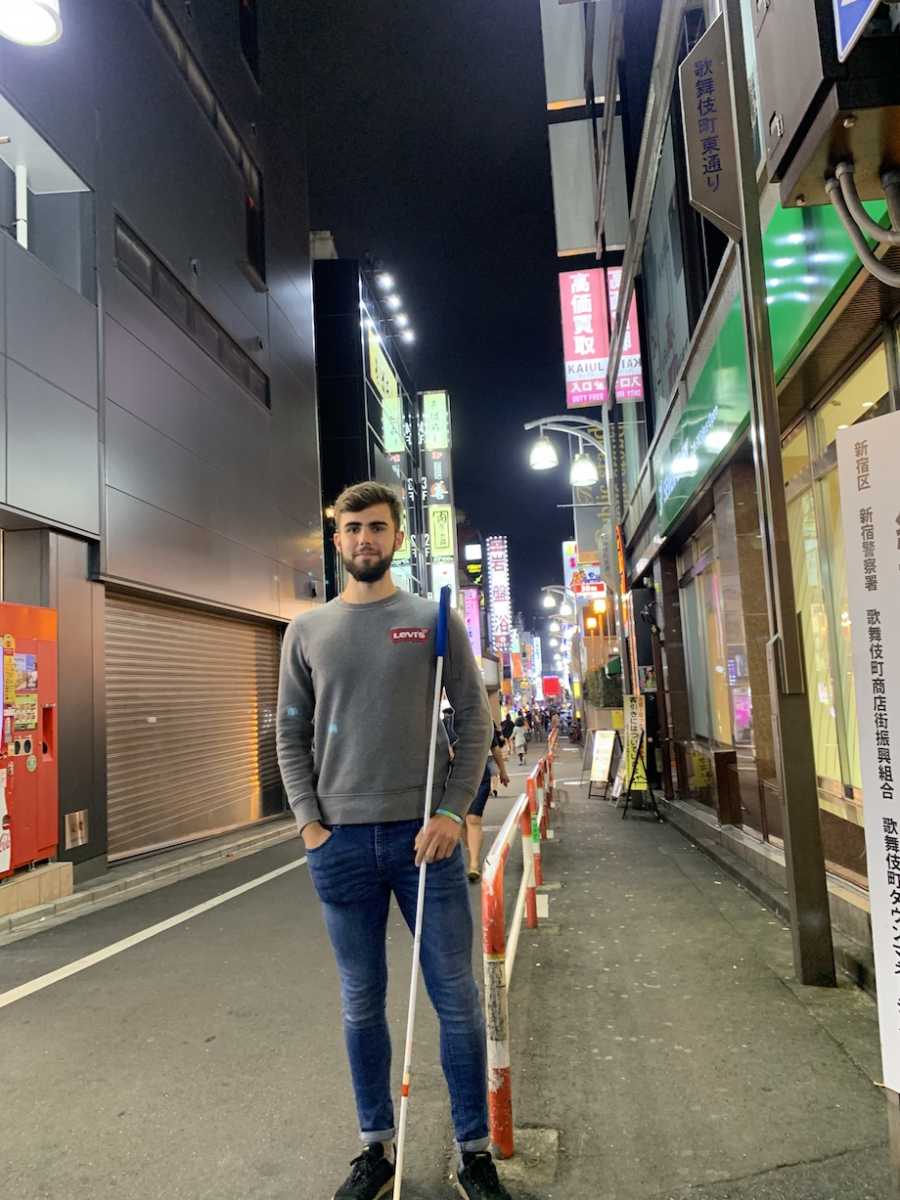 Before I used the cane, I had one awkward moment when walking to find my seat in the cinema. I was walking through the poorly lit corridor, following behind my friend, when I heard someone coming down the opposite way. Thinking I should move out of the way, I stepped to the other side: leading to my shoulder barging the guy coming down the other way. I bashfully apologized and continued to walk. My friend turned around and asked if everything was okay. I responded, not realizing the guy I had walked into was standing there, chest puffed out and looking insulted. Complaining I had just barged him, my friend explained I could not see. The guy asked, 'How can a blind guy go to the cinema?' Thankfully, my friend casually responded you don't have to be able to see to go to the cinema. Irritated, the guy walked away. It's these situations I wanted to avoid because if something like this were to happen with someone more aggressive, I could get myself hurt. Thus, my new cane, Coco, comes with me everywhere I go now: rain or shine.
Recovering the poor performance of my grades in my first year of college in a successful second year— captaining my college's hockey team, completing work experience in a primary school (future Chris would thank him for this), winning the Sport Award for my resilience to play hockey, even with the additional risks, and, more importantly, getting the grades to go to university. I received a place at the University of Worcester to study child psychology. The next 3 years of university were huge for my confidence. I was nervous about talking about my sight loss, to begin with, but it made life so much easier. When new people would join rowing, the society I was a part of, I wouldn't have to tell people about my sight loss because everyone would inform them. Naturally, I was asked a lot of questions. From parties, dating, traveling across the country to play sport, and a group of friends—Mendo, Lewis, Lisa, and Slon—I became happier in my disability and wanted to give back to other children and young people with sight loss, so they don't have to go through the things I have gone through.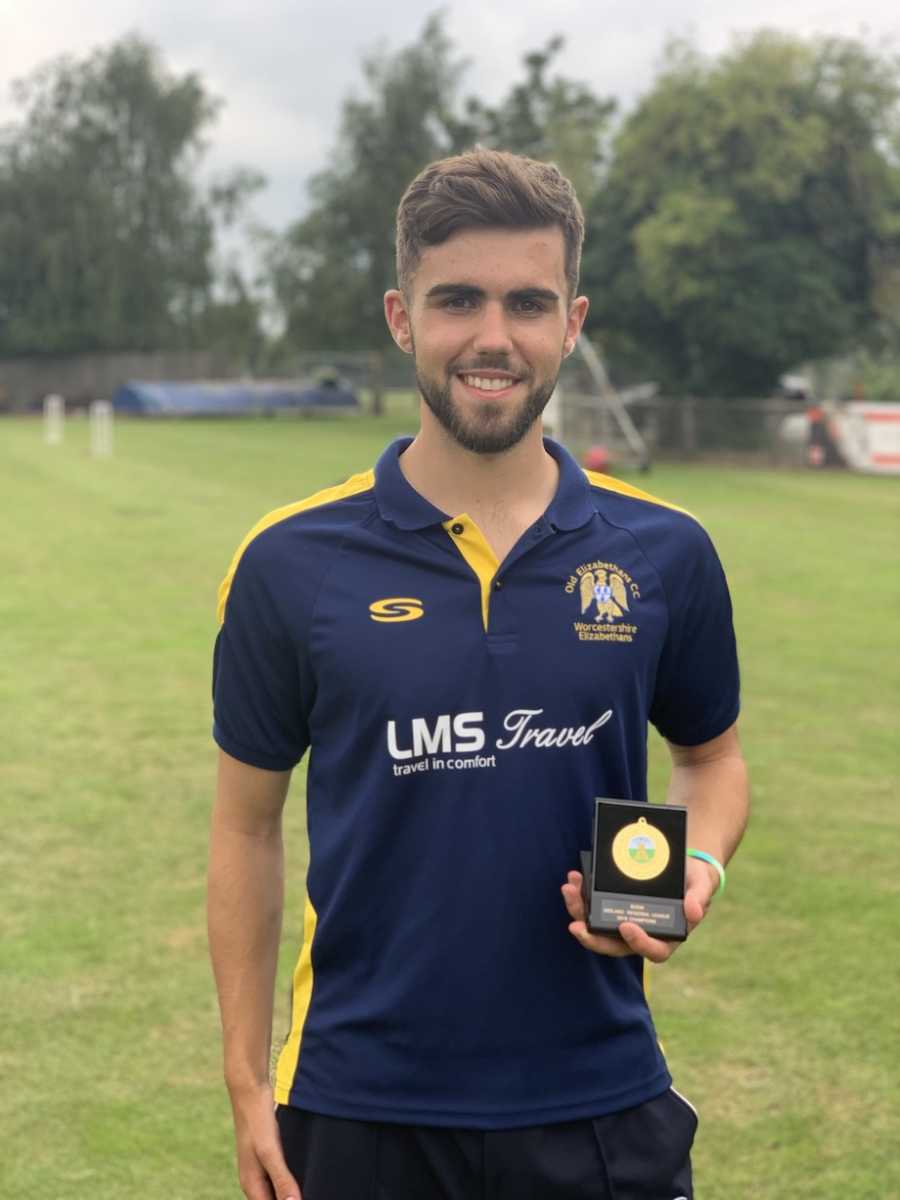 Graduating with a 2:2 (I had more fun than I should at university, but oh well!), I began working for Look UK, a charity that supports young people with sight loss. A few years earlier, I became a mentor for the charity, offering advice, support, and my experience on how to navigate the challenge of living with sight loss in school. I love being a part of this community and I continue to work with one young person: chatting about the lack of audio description, the joys of disability sport, and the frustration of teachers not understanding you. But I wanted to do more. I wanted to have the first-hand contact in making a change in these young peoples' lives. This would mean training as a Qualified Teacher for Vision-Impaired Children and Young People (QTVI), however, I needed to become a teacher first.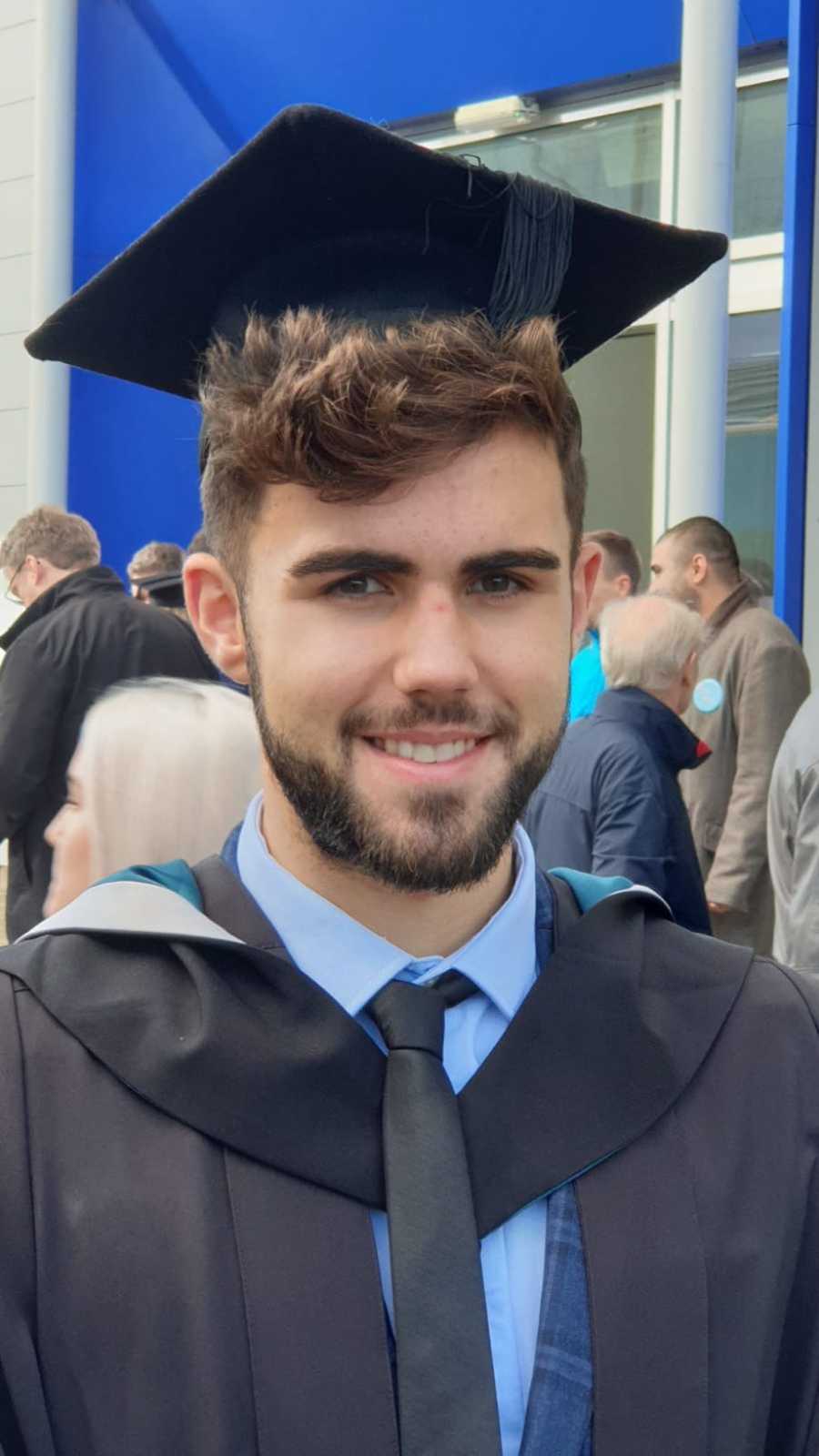 So, a month into the lockdown of the COVID-19 pandemic, I applied for a PGCE in Primary SEND at the University of Birmingham, and I was offered a place. I am now 2 weeks away from completing my course, which has been a crazy year of lockdowns, quarantining and smaller classes, and a job lined up for September. I never thought I would be able to become a teacher, but with the right attitude, changing perceptions, and having strategies in place, you can do pretty much anything you want to. I make some blind mistakes: choosing a child to answer a question who isn't there, not noticing a notification appearing on my screen during learning, or walking into a child. These things are just something I have to smile and get on with.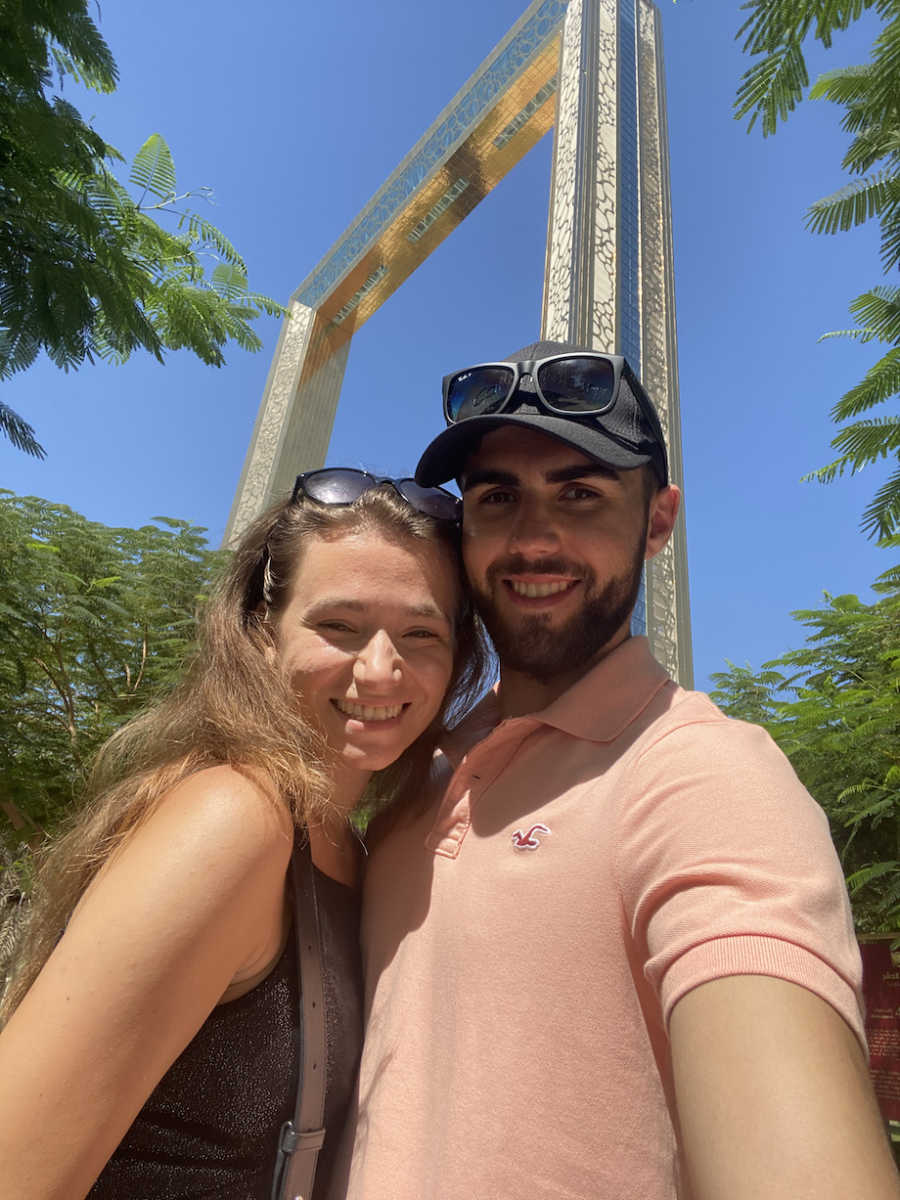 I've spoken a lot about education, sport, and employment, so I should point out if it wasn't for my family, my friends, and my girlfriend, Karolina, I wouldn't be the person I am today. I take every opportunity that is offered, and I suggest you do the same. Being partially-sighted has provided more opportunities than I could have imagined: traveling to Japan to represent English Vision-Impaired Rugby team, playing in a mixed-disability rugby tour in Valencia, and flying on my own to Dubai to visit Karolina in her new job. I am optimistic for my future, regardless of the fact I may go completely blind, and cannot wait to see (sorry, hear) what is around the corner.
Do not limit yourself. Stay positive. You will get there."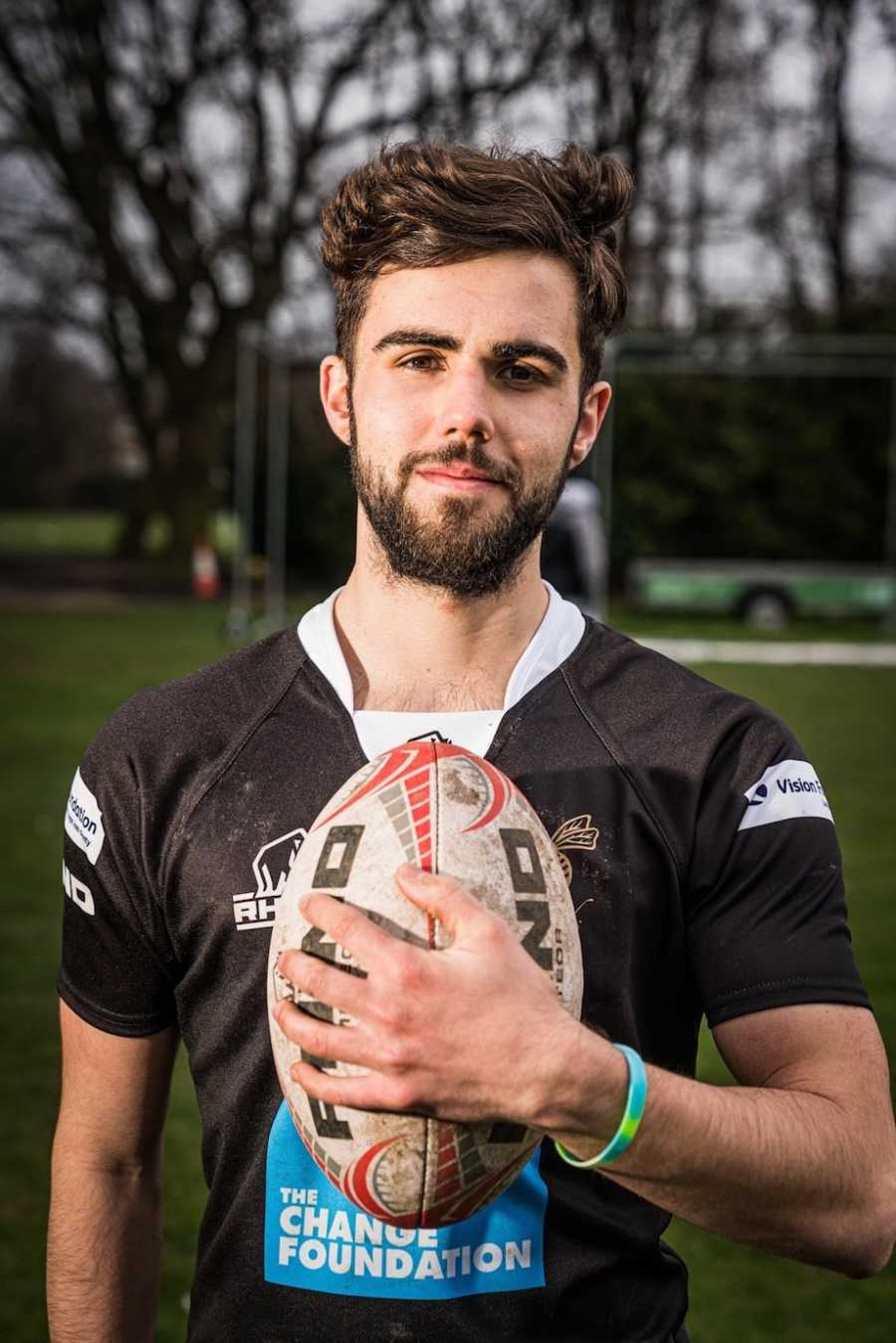 This story was submitted to Love What Matters by Christopher Styles from Worcester, UK. You can follow their journey on Instagram and TikTok. Do you have a similar experience? We'd like to hear your important journey. Submit your own story here. Be sure to subscribe to our free email newsletter for our best stories, and YouTube for our best videos.
Read more stories about those living with sight loss here:
'Her eyes were going back and forth horizontally, uncontrollably. 'How do I tell everyone who loves them this?' My husband was stunned.': Mom births 2 blind babies, 'We live joyfully every day'
'Mom, look at THAT!' my son yelled. I had no idea what he was referring to. It looked like just a plain storefront.': Colorblind boy receives color-correcting glasses for first time ever 
'You sure don't look blind.' It gets old. Every day, I am being robbed of my remaining vision.': Woman with rare visual impairment urges 'be kind always'
'I asked the nanny, 'What happened to his eye?' I noticed it was red. Doctors assured it was 'pink eye.': Mom urges 'throw them away' after bath toy almost blinds toddler
SHARE this story on Facebook to help celebrate unique and beautiful differences!