"Hi, my name is Danny Jordan. I'm a dad, a husband, and a storyteller based out of Los Angeles, California. Two years ago, my wife was pregnant with our first child. By all typical accounts, everything was progressing normally with her pregnancy. This all changed… Our story, our world, changed when she went in for an ultrasound at the 22-week mark. It was during a two and a half hour ultrasound a specialist confirmed our daughter would be born with an upper-limb difference. The extent of which we simply wouldn't know until the day she was born.
This moment, the moment of confirmation, is one that will stick with me forever. It was then my daughter became real to me. Her story, not our story, was beginning to be revealed. So, as a dad and as a creative, I found myself immediately compelled to do whatever I could do to contribute something positive, something of true importance to this world. Something to make the world my daughter grows up in more accepting, more inclusive, more educated, and more empowering. Our journey led me to create The Capables, an inclusive series of children's books which aims to educate and entertain while accurately and responsibly representing disability. I wanted to put children like my daughter in the hero role to encourage all readers to be more inclusive and understanding when it comes to disability. It was important to be able to inspire other children to feel empowered.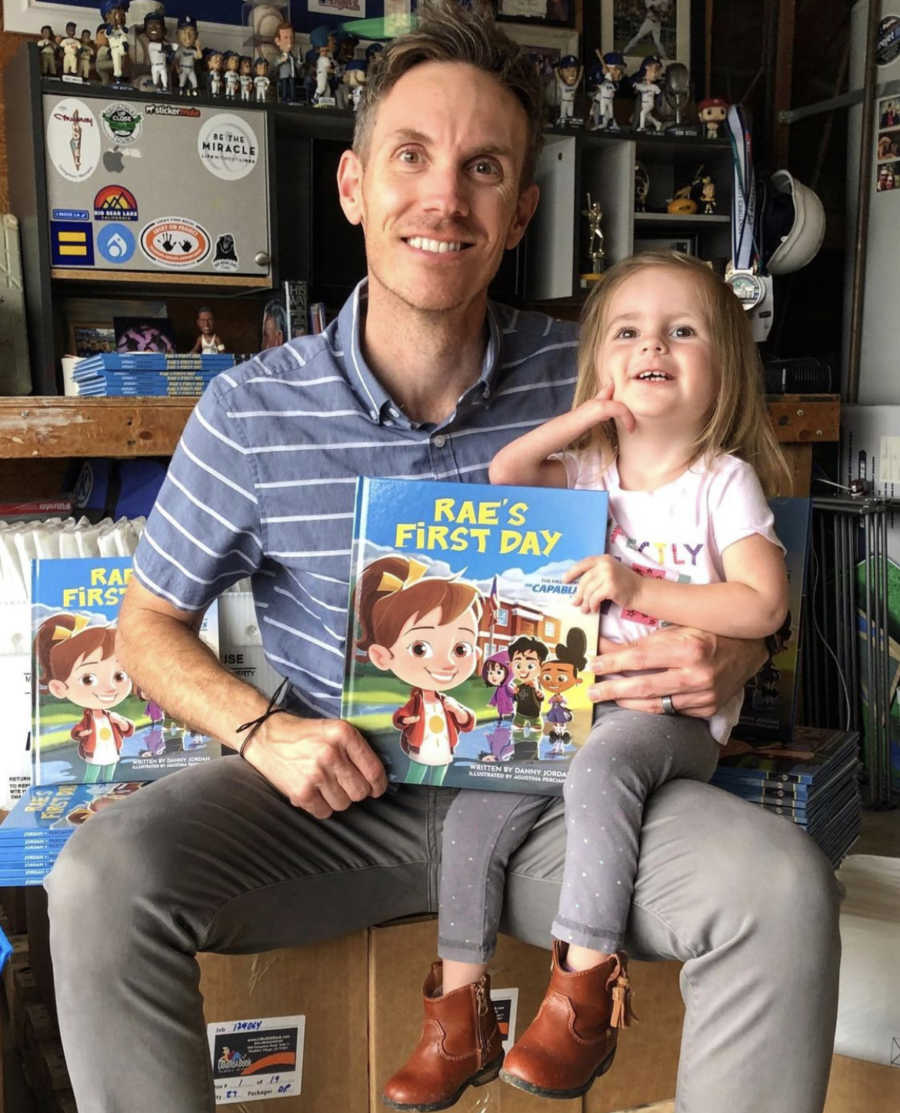 The first story focuses on 5-year-old Rae. Like Emmy, Rae has a limb difference, but she also has a super-secret superpower which will help her through her first day of school. As Rae makes friends, she discovers other Capables hiding in plain sight (yes, she's not the only one with superpowers)—each is defined by their secret power, dubbed 'capes' in the story. Activated by empowerment, Rae and the others use their powers to help those in need and, in the process, reveal how super-capable they are. In the world of The Capables, villains aren't always people, but rather things, experiences, and challenges to test their strength and resolve, and the happiness of those around them (classmates, family, friends, pets).
Though they may not always seem like things to be feared by an adult, their experiences are all they've ever known, so they are the biggest things they have ever known. My goal with The Capables is to give power to kids with disabilities through seeing someone like them as the hero. And, for kids or the families of kids who are not disabled, I aim to educate them and expose them at a much younger age to visible and non-visible differences, opening up the opportunity for conversations and teaching moments about disability and difference. The purpose is rooted in power and inspiration.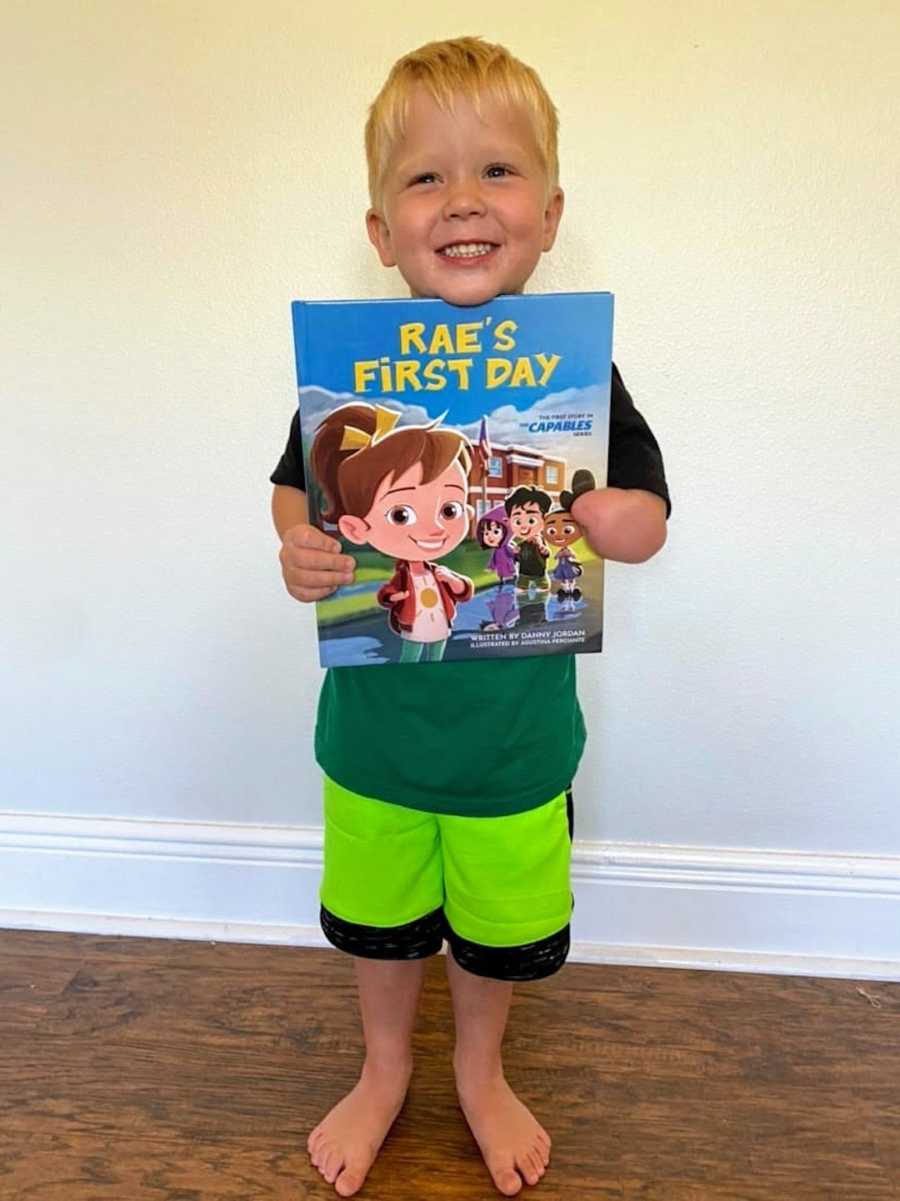 The number one thing I want readers to take away from this book is that what makes us different is what makes us super. Some of the reactions have been: 'I loved it! learned our differences make us unique!'—Waverly, 5, California; 'My favorite part is that (Rae's) a GIRL superhero!'—Rocky, 5, Los Angeles; 'My son Ben absolutely loves the Capables. He is on the autism spectrum and I try to read him as many books as possible about kids with differences. Thanks for what you're creating,'—Leah, Mom.
The biggest challenge was self-publishing the book. I could have sought out a big publisher, who would be able to inject the funds into this project and ensure wide distribution. However, my heart told me I needed to maintain creative control of this series at this point; I wanted to ensure the disabilities represented in this series reflect authentic lived experience. It is important for me to maintain majority creative control of Rae's story, and all of The Capables stories for this reason. These characters will be real to many people, reflecting the lives of so many kids and adults around the world. I want to honor them and their stories. And, most importantly, I wanted to fulfill the promise I made to my daughter: to create, write, print, and read to her a book where the hero looks like her.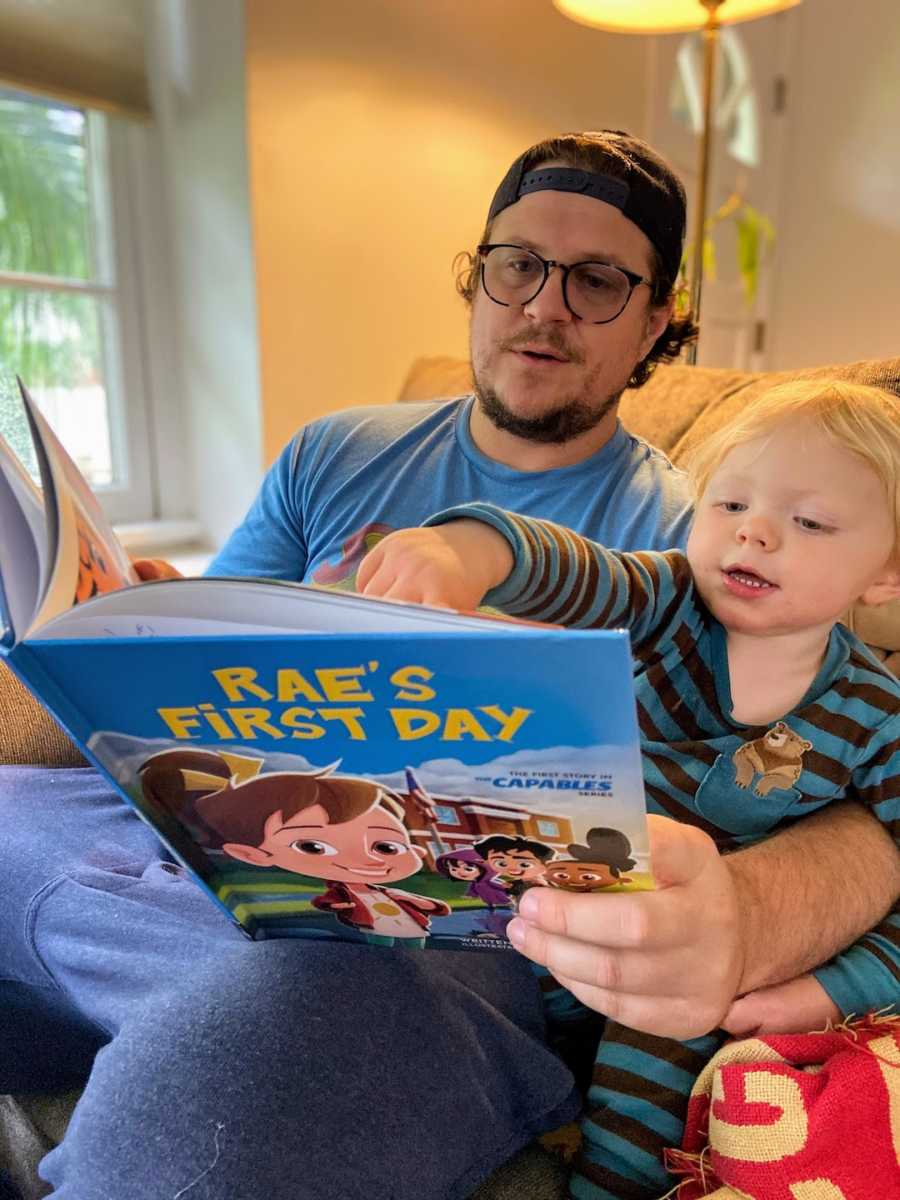 So, I launched a Crowdsource funding campaign in September of 2020 and, thanks to the support of 200+ backers on Kickstarter who believed in our story, we raised $19,000 in just three days (exceeding its target of $15,000). It has been a mind-blowing experience to watch this thing that started as a promise to my daughter gaining the attention and interest of people from all walks of life all around the world. Without any major corporation behind us, we have built a global brand which now has a presence in the United States, the United Kingdom, Canada, Australia, Bahrain, New Zealand, Mexico, Japan, Spain, Germany, and the Netherlands.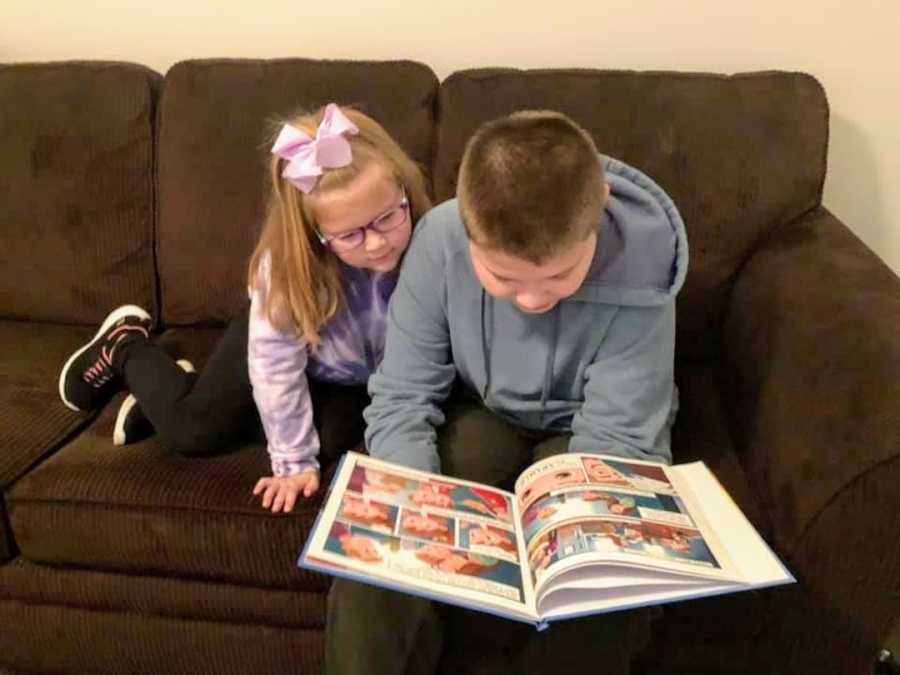 It has been a thrilling journey which has taken a lot of hard work and faith, and to see the positive response from kids and adults around the world brings me the deepest sense of joy. The photos of smiles on kids' faces holding our book, the stories (from parents) of their kid's confidence levels increasing after reading our story, the messages of thanks and gratitude from parents of children with disabilities who now have a book where the hero looks like their child, this has brought me to tears (on many occasions) and let me know what we're doing is necessary and impacting lives in significant ways:
'My 5 year old daughter has an upper-limb difference and this book means more to us than you can imagine. Seeing herself represented in this special children's book was an important and pivotal moment she won't soon forget. I'll be forever grateful to the author and the illustrator and everyone involved in this book's production.'
'As a child development psychology consultant, I think this is a great book to introduce and engage children in diversity and inclusion, as well as encouraging them to accept and celebrate their differences.'
'My 2-year-old son LOVES this book. We just got it last week and he wants me to read it every single night before bed. For a 2-year-old who doesn't sit still for very long, this book captivates his attention!'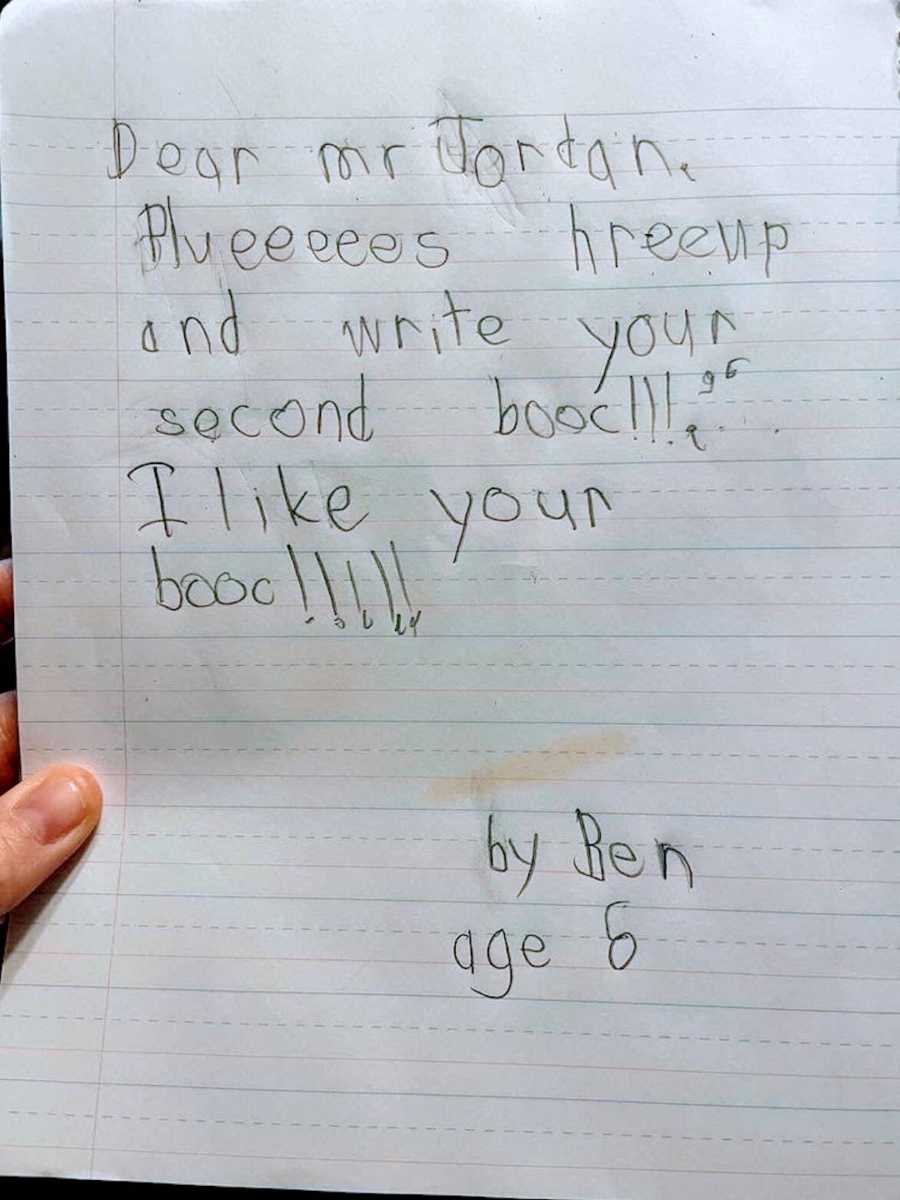 The Capables' 36 pages are illustrated in a comic-book/graphic-novel style by illustrator Agustina Perciante. Geared toward children from ages 3-6 (and their families), the editorial was shaped by The Capables' Advisory Board, a group charged with ensuring the story's language and illustrations support positive progress. The board includes playwright Ryan J. Haddad and Nicole Kelly, a former Miss Iowa who was one of the few Miss America contestants to ever compete with a physical disability.
I have believed in this project wholeheartedly since day one and have plans to write more stories and introduce the entire world of The Capables. It doesn't stop with Rae. There are more stories, more characters, more superpowers to share and villains to be defeated by these super-capable kids."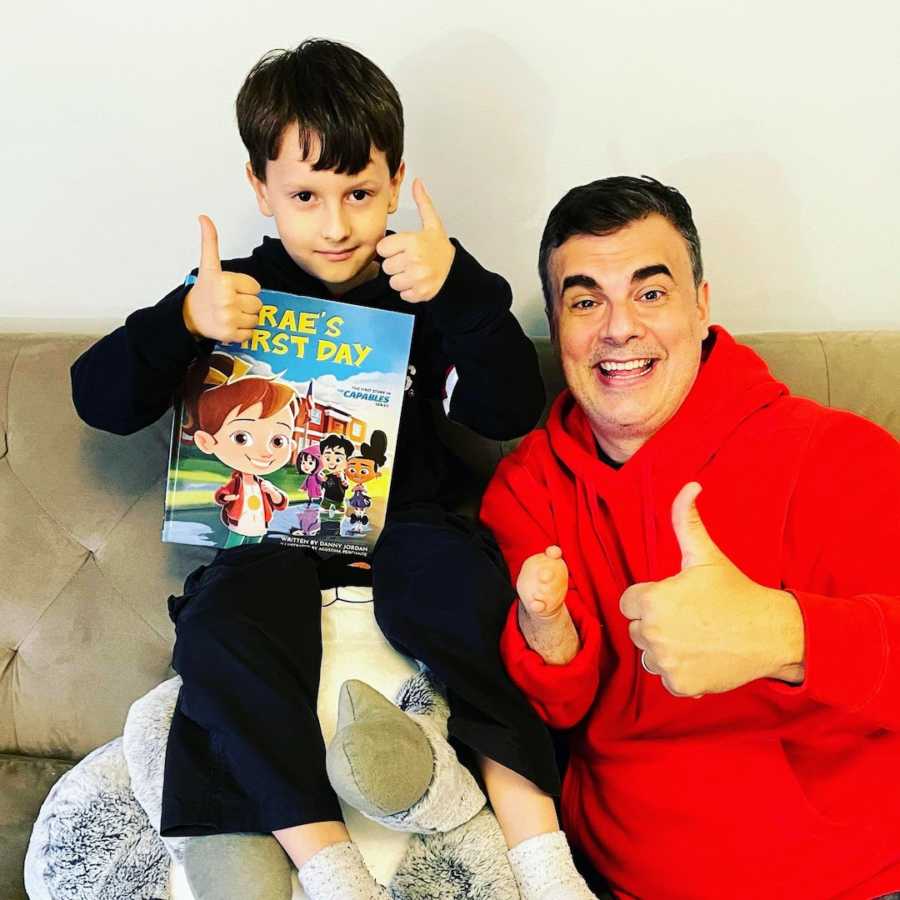 This story was submitted to Love What Matters by Danny Jordan of Los Angeles. You can follow their journey on Instagram and their website. Submit your own story here, and be sure to subscribe to our free email newsletter for our best stories, and YouTube for our best videos.
Read more stories about limb difference advocacy:
'STOP using 'bad' to describe a person's body part.': Limb difference advocate urges 'teach people to love their bodies'
'He saw my hand. 'I was born like this.' He left and stopped talking to me. I knew then I didn't want to hide it anymore.': Woman shares limb difference acceptance journey, 'I have the right to a normal life'
'You'll never be able to write or even wear a ring.' I'd pull my sleeves over my hands. I wanted to be 'normal.': Limb difference advocate shares her journey, 'Celebrate your differences'
'We noticed some things about her hand and foot.' Mom found doctor after doctor, even when they couldn't do anything for me.': Woman advocates for limb differences, 'I tried until I got it right'
SHARE this story on Facebook to help celebrate unique and beautiful differences!