"Recently, I was asked to participate in Richmond, Virginia Fashion Week. When I was first asked by a local designer, I honestly thought she was crazy. I'm VERY far from what anyone would call 'model material.' Emma insisted I walk in her show and quickly promised me I would not have to wear heels. She shared with me that her brand, EVOLVE, was living up to its name. 'At EVOLVE, we believe in creating a space for people of all shapes, sizes, ages, races, gender identities, backgrounds, and abilities because to us, Beauty Has No Limits… It is our central mission to create a place where everyone feels like they can show up, exactly as they are.'
Admittedly, I was skeptical. It is so easy these days to be trendy by claiming diversity, though many brands are falling flat. As Emma and I talked more and I watched her past shows and looked at her collection, I was sold. Little did I know this show would dramatically change my life.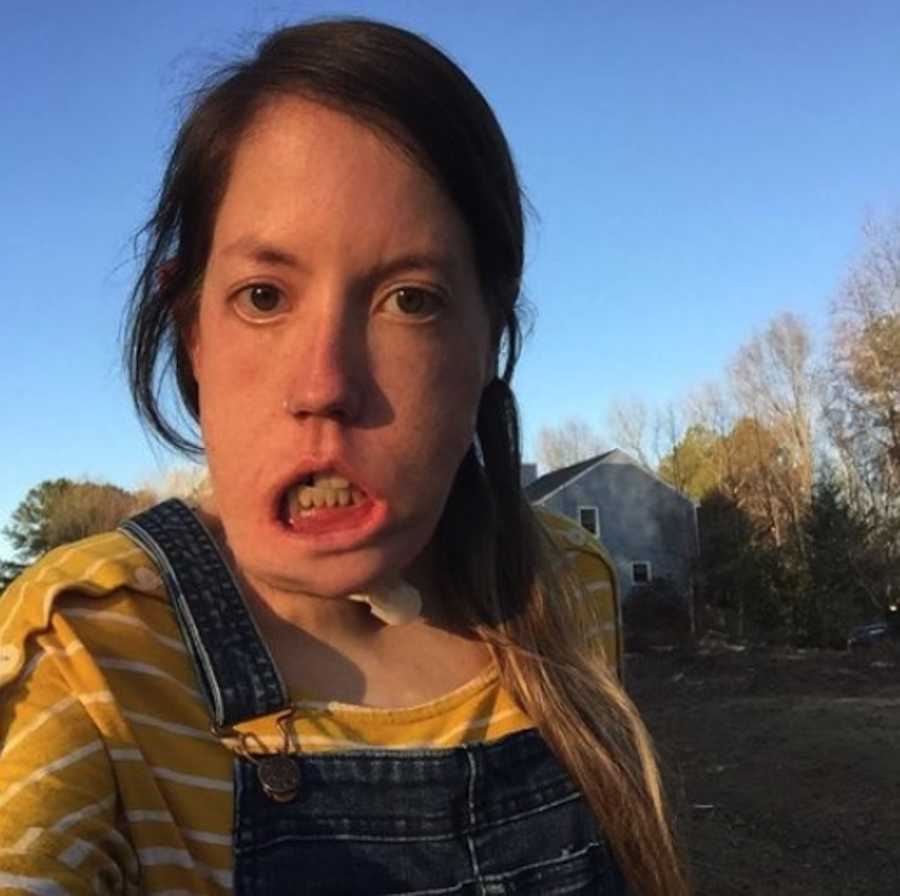 The day of the show arrived, and I arrived early at a salon to get my hair and make-up done. I walked into a room full of women I've never met before and was met with kindness and smiles, but that was the least of the welcoming gestures. Not a single girl looked like anyone else. There were girls of all shapes, sizes, races, and abilities. There were a few other girls with medical conditions or disabilities. It's no secret people with disabilities or medical conditions are often treated differently. People treat us differently, patronize us, and often treat us like infants or something to be pitied. Not once did I feel that way or see anyone else treating anyone else in the room like that. Immediately, I knew the brand was the real deal. Honestly, I've never been in a room so diverse. I could tell how intentional and thoughtful Emma was in selecting her models and all my fears of not looking like a model were assuaged.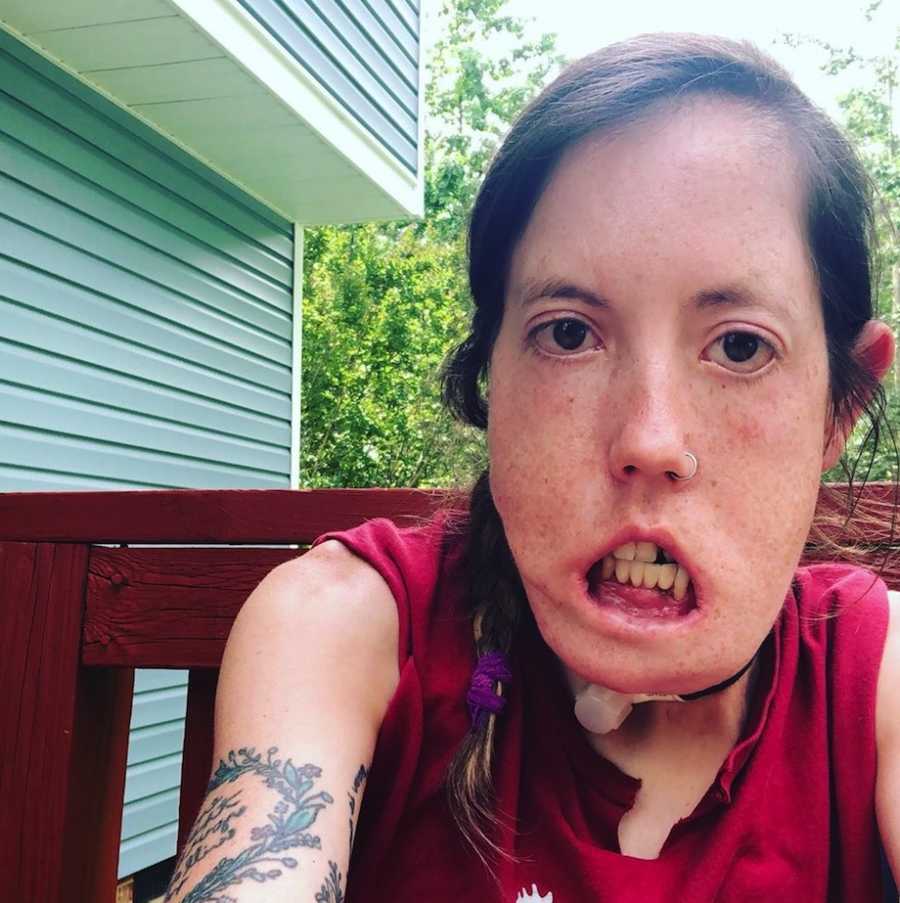 Getting made up is usually uncomfortable for me. I don't own a single hair product or a single piece of makeup. Due to medical issues, my lips don't touch and I'm not able to close my eyes. Luckily, no lipstick was involved in this show. I'm a Disability Rights Advocate by trade and spend my days advocating for others' needs but I still struggle with advocating for my own. Normally when getting my makeup done I don't say anything about my needs or accommodations and it has felt like torture in the past. I have felt embarrassed and shameful of my body and what it can or cannot do and how it looks. Even just walking into this room of women empowered me to speak up for what I felt like I needed.
When I met my amazing makeup artist, from the start, I told her I couldn't shut my eyes but I could hold them shut or she could hold them shut, whatever she needed to do. She literally did not bat an eye or act annoyed or surprised at all. She was so kind and made the process of getting my makeup done so easy. She was a dream and I'm so grateful we were put together. I was scared to look in the mirror when she was done, for fear I'd hate what I saw. Not ever wearing makeup means when I do wear it, I can feel like I look like a clown. I was done up in a way that really did empower me and make me feel more confident than I already am. She really knew what she was doing and Emma had the vision of keeping the girls looking natural and beautiful and I'm so grateful. There was some time between having my makeup and hair done so I got to call my husband and show him how incredible I looked and walk around Target feeling like the biggest supermodel ever. Getting my hair done was so fun and I left the salon feeling fierce, powerful, and ready to walk the runway.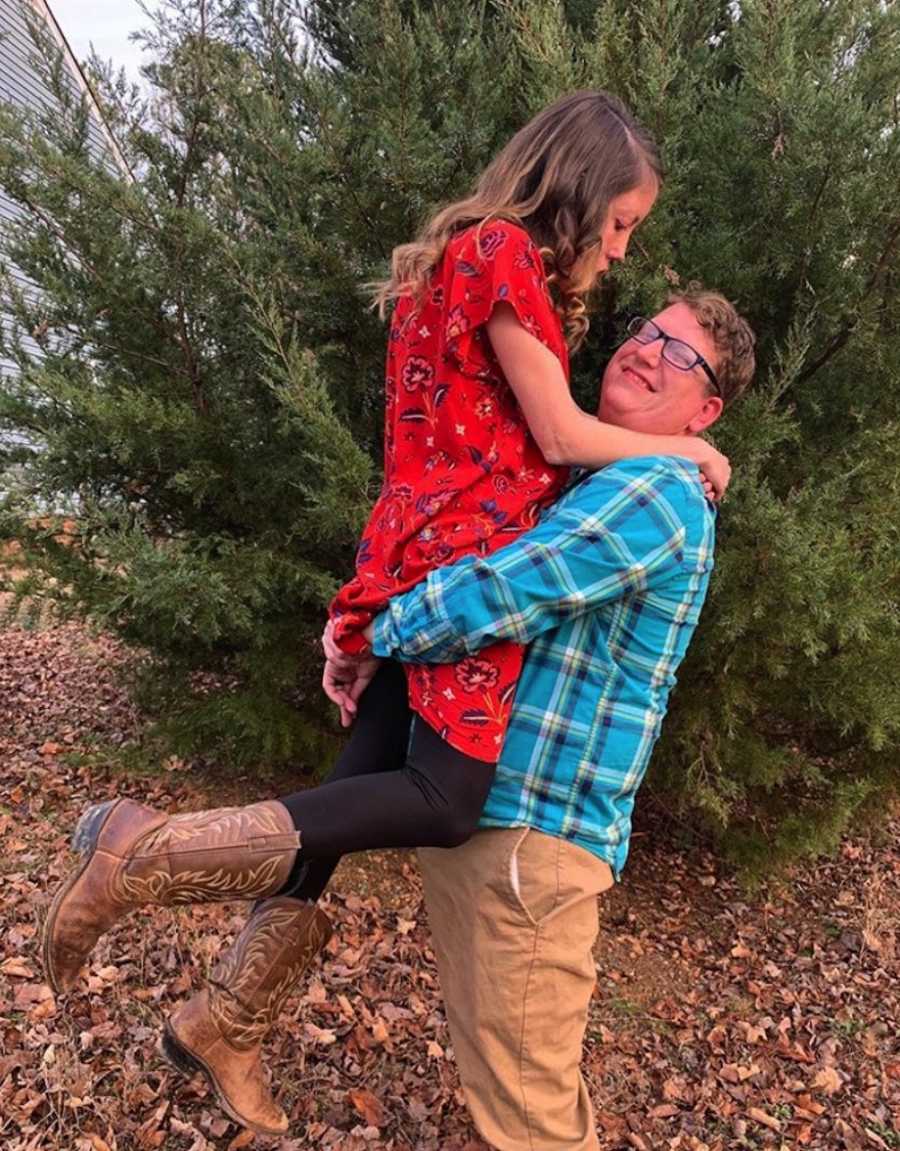 We rehearsed walking down the runway and posing. The runway was this awesome brick patio with fountains and a fake Eifel Tower at the end. There were luscious plants and lights and with the audience sitting in a horseshoe shape around the runway. It was natural and beautiful and perfect for my first runway. I quickly found out most of the girls had modeled before, which would have intimidated me if I had known that beforehand. But there was so much natural encouragement, I had no nerves at all. I quickly learned how to pose for the various camera angles and was ready to go.
EVOLVE was debuting two collections (because one just wasn't enough) in this show! The first half of the show was the Lost in Time Collection. I was wearing this DREAM of a plaid coat and leather leggings. I was feeling so fierce but also so comfortable, which is all anyone can ask for in life. In the second half of the show, Evolution x EVOLVE, a couture line designed by Emma Manis and Amanda Villafaña. These pieces were INCREDIBLE and I felt so fancy just being near these clothes and models.
Showtime came and I was wearing leather leggings, so really, I was ready for anything. Right before I stepped onto the runway, I got really nervous but there was no turning back. I threw my shoulders back and walked the runway with my head held high. There were people everywhere, cameras everywhere, and music bumping but honestly, it all melted away as I was walking. I got to the end of the runway, did my three poses, and turned to walk back down. I've never been to a fashion show before so I had no idea the crowd would cheer for me but they did. Their encouragement and cheers made me stand even taller as I took my final steps off the runway. The photographer at the end of the runway gave me a little thumbs up and mouthed, 'Great job' to me as I walked off. Maybe he did that for all the girls, but I'd like to think he did it just for me as some extra encouragement.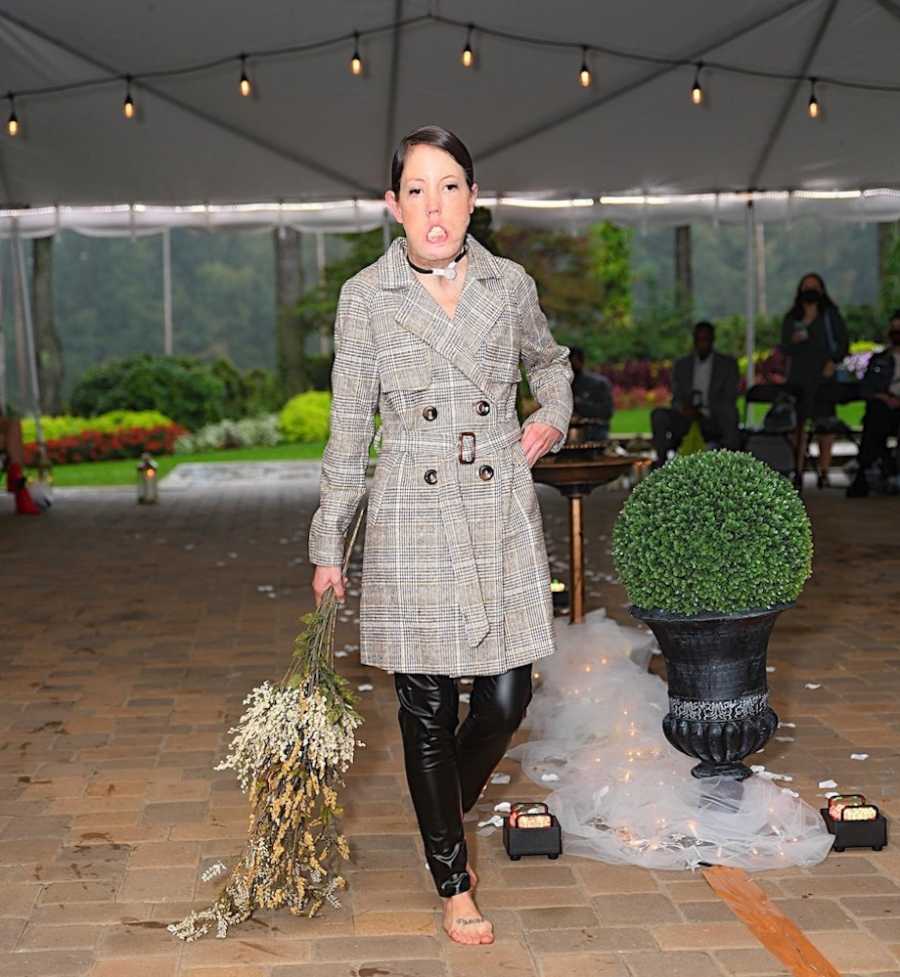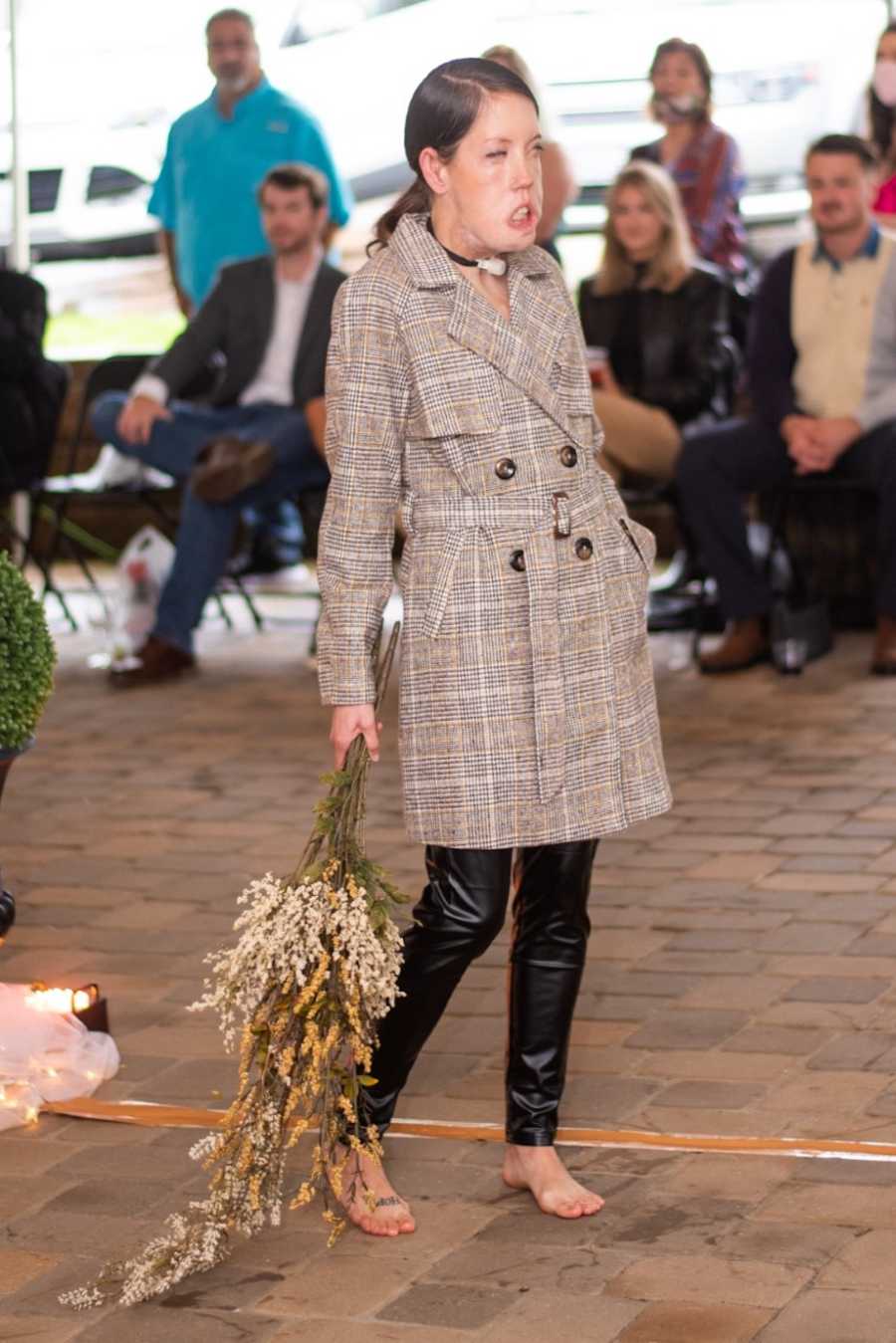 The final part of the show involved all the models. We did a final walk down the runway and we all had mirrors in our hands. When we were all in our positions, we flipped our mirrors over to face the audience. On our mirrors, we had previously written words of empowerment and encouragement such as, 'I am strong,' 'I am fierce,' and 'I am wonderfully made,' to remind the audience not only were we, the models, all these adjectives, but everyone in the audience is too. Emma put so much thought and intentionality into celebrating and honoring everyone. Most fashion shows are all about the models and the clothes represented, but Emma really focuses on empowering everyone that participates.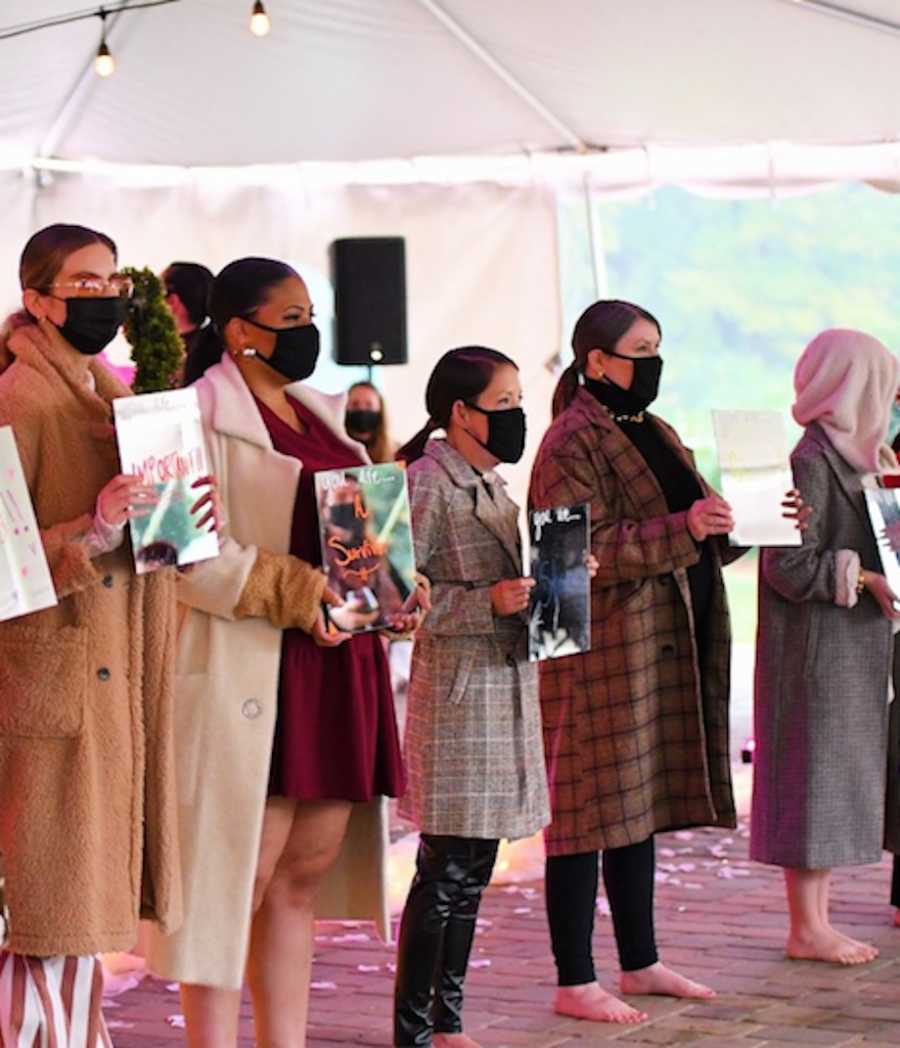 The show ended and I put my boring normal clothes and crocs back on and headed out to my beat-up minivan. The magic of the day was fading but I was more pumped up than ever. I felt so excited and empowered and had that endorphin boost that only comes after you conquer something new. I was so proud of myself and so thrilled at how fun the day was, even though I had been so nervous going into it. All day, it felt like I kept checking off more and more boxes: showing up, entering rooms without knowing a single person in them, getting makeup and hair done, quickly learning how to walk a runway, spending a few hours making new friends and then being a model. These are all new and uncomfortable things for me but I did them all, with no meltdowns. That in itself was a victory to me. I drove home pumping some jams and feeling so fulfilled. Trying new things and proving to yourself you can do things you previously thought you couldn't do is such an incredible feeling. Going into the day, I didn't know I would have such high emotions about the day but it definitely far surpassed my expectations.
My husband and I are raising two boys and they were so confused about why I was gone all day and why I came home with my hair done and makeup done. I got to tell them I was in a fashion show, and then they proceeded to walk around the house like they were in a fashion show. I'm really proud I get to raise these boys and show them women who look differently, like their mama, can do anything. I promised them next time I had an opportunity like this, I'd bring them so they can see other fierce women running the world. Their encouragement and awe were just one of several surprising results from the day.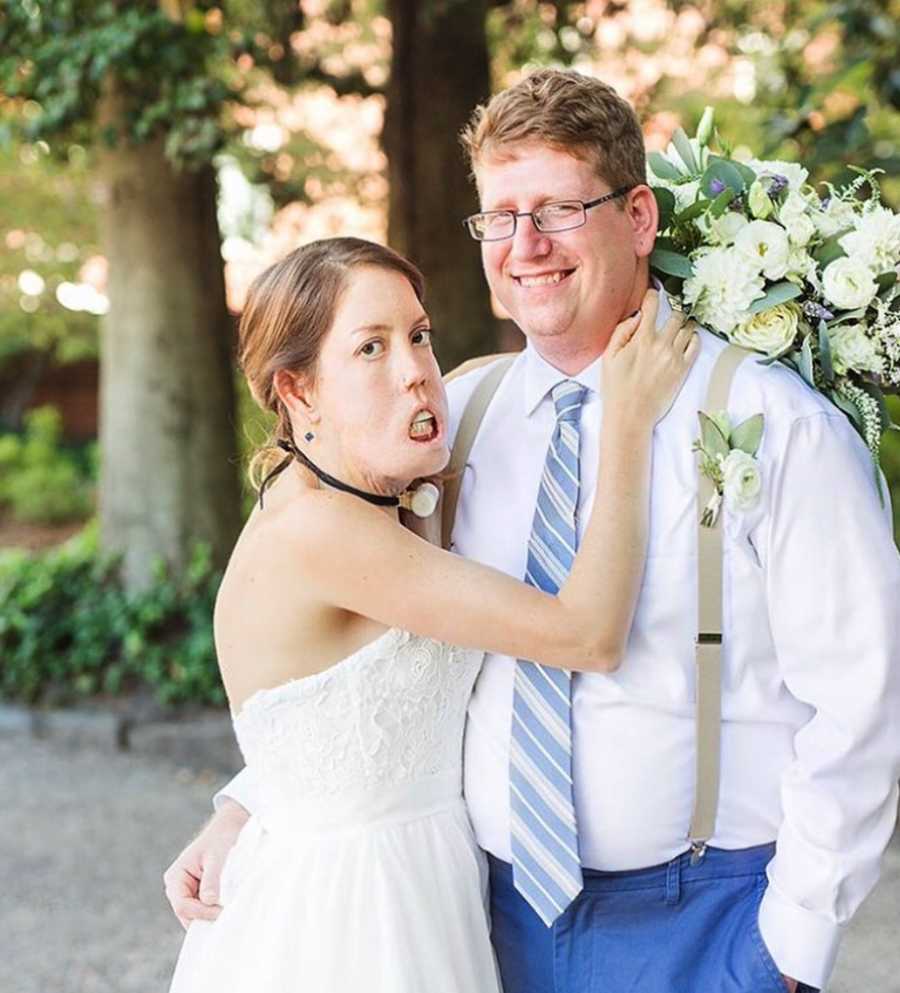 Later that evening, I saw an Instagram story someone had taken of me walking down the runway and some preliminary photos and I broke down in sobs. Not because I looked amazing (though I did) but because I have NEVER seen a single person that looks like me walk down the runway. My whole youth was spent watching America's Next Top Model and Project Runway and reading Teen Vogue and I promise you, I have NEVER seen a supermodel with a tracheostomy tube or a feeding tube or facial abnormality. That night, I cried for all the girls and boys that will see my picture on the runway and realize they can do anything.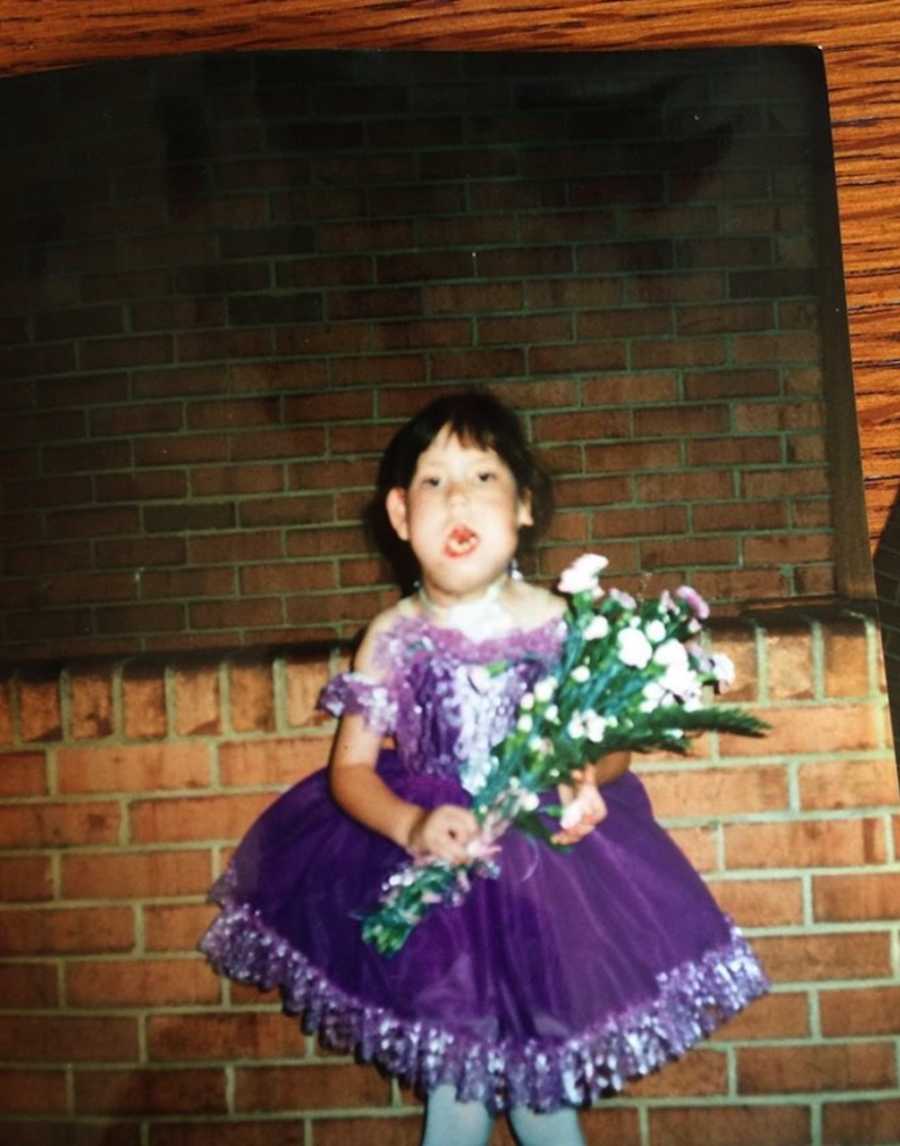 It was never my dream to be a model or on be on the runway, but has to be someone else's dream. Somewhere, some boy or girl who looks different may think they will never get to be a model or walk the runway because of how they look. They have gone their whole lives without seeing someone who looks like them so they believe it's not possible either. Representation matters. I know there are people with disabilities and medical conditions that have modeled and walked the runway and major brand campaigns are starting to be more inclusive but for me personally, I had never seen anyone with as many tubes or abnormalities as myself.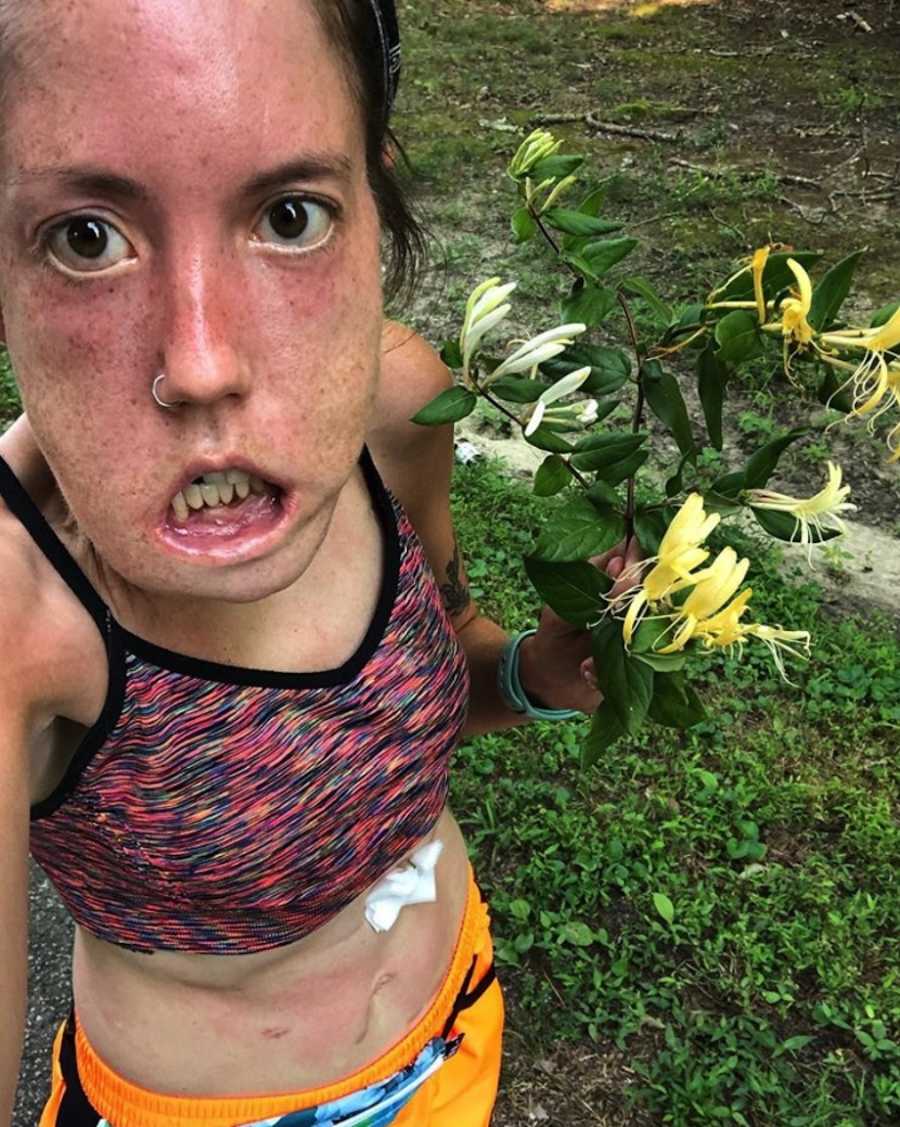 My hope is, now I've gone first and those videos and photos are all over social media, someone else will see them and know their dreams are possible. Inclusion matters. Representation matters. I am forever grateful for Emma reaching out to me and knowing the value of inclusion and representation and forming a fashion brand after those values. I still don't think I am model material, but if I have more opportunities to be on runways or in front of cameras, I will because I want every single person to know they belong in every space, including the fashion world."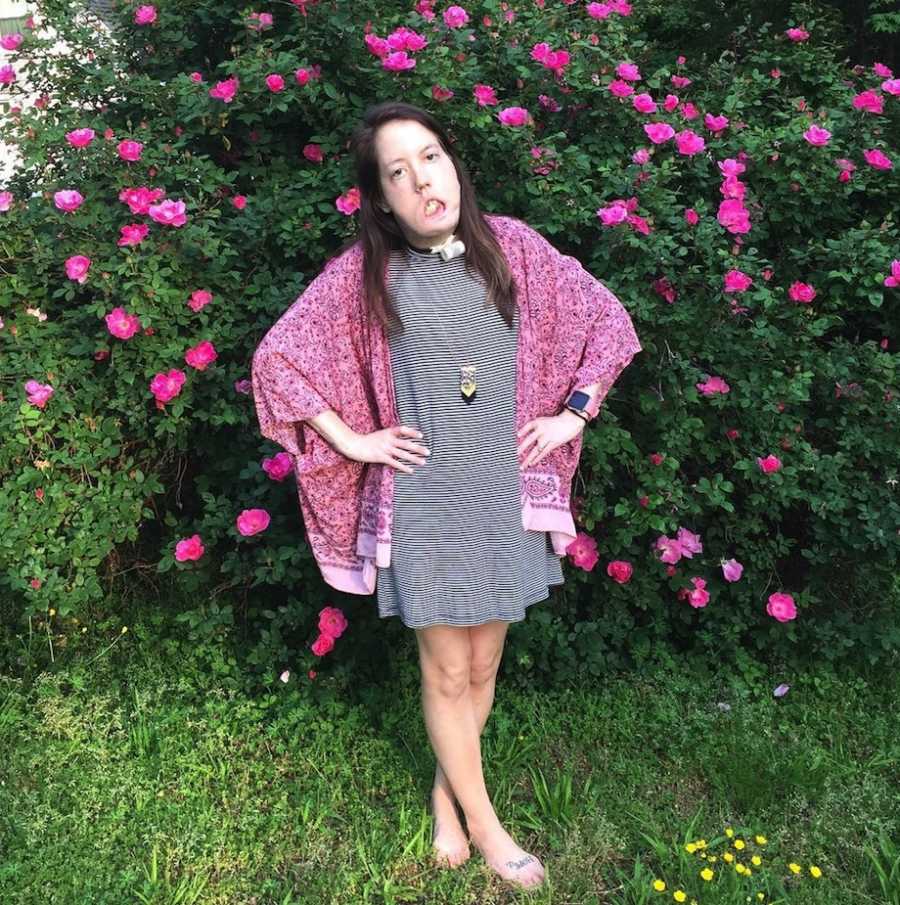 This story was submitted to Love What Matters by Hannah Setzer. You can follow their journey on Instagram. Do you have a similar experience? We'd like to hear your important journey. Submit your own story here. Be sure to subscribe to our free email newsletter for our best stories, and YouTube for our best videos.
Read more from Hannah here:
'I can't understand you!' I wrote it down on my hand. He started speaking slowly, as if I was less intelligent.': Woman with facial anomaly hopes to 'normalize all bodies'
Read more touching stories like this:
'What's wrong with your face? Fire? Car accident?!' Complete STRANGERS asked. I reached my boiling point.' Woman born with Nevus learns to 'embrace' her unique differences
'I'd kill myself if I looked like you.' Everywhere I went, I was the center of attention. I accepted that dying wouldn't be such a bad thing.' Man with venous malformation birthmark finds 'happiness and confidence'
Provide beauty and strength for others. SHARE this story on Facebook with family and friends.