"Hello, I am Alayah Ramsie Rae from Canada. I am legally blind with a diagnosis of Lebers Congenital Amaurosis with the mutated gene CEP290. I was diagnosed officially around 8 months old. What prompted my doctor to get me tested was I wasn't following my mom's face or any toy.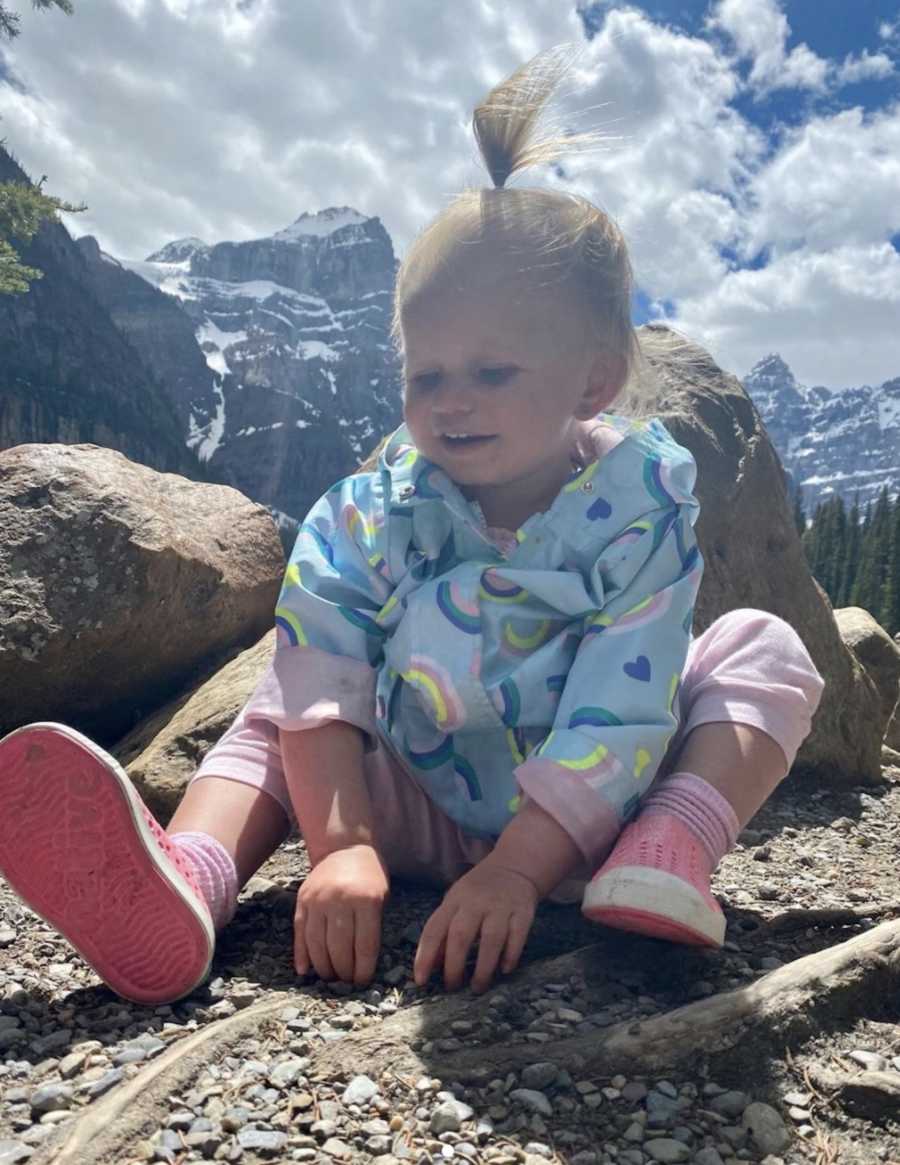 Leber's Congenital Amaurosis (LCA) is a genetic retinal eye disease that affects 1 in 100,000 births. LCA affects the retina. Without a full functioning retina, one may see very little or not at all, leading to blindness. This diagnosis is also degenerative. Meaning, what vision I do have now will deteriorate over time. Days, months, years? We don't know… In my case, it's isolated LCA to just my eyes and is not accompanied by other health issues that can sometimes occur with this diagnosis.
My journey has just begun. At 21 months, I am learning to use a cane to navigate and gain confidence and stability in walking. I also am in the 'pre-Braille' stage and love to explore not only Braille books but all textures and feels! What prompted my mom to make me an Instagram page is to increase accessibility in many ways. She also wanted to spread awareness not only for LCA (as it is rare) but that being different is not a disability but a beautiful advantage to see and experience the world in a different way.
The one challenge recently my mom encountered was at the Calgary Zoo and the lack of accessibility. There was no Braille on the washrooms, no audio devices available, no textile options, some areas were not guide or service dog accessible. THESE are the things that will evolve and change over time! Let's raise awareness for the blind and accessibility for ALL who need it!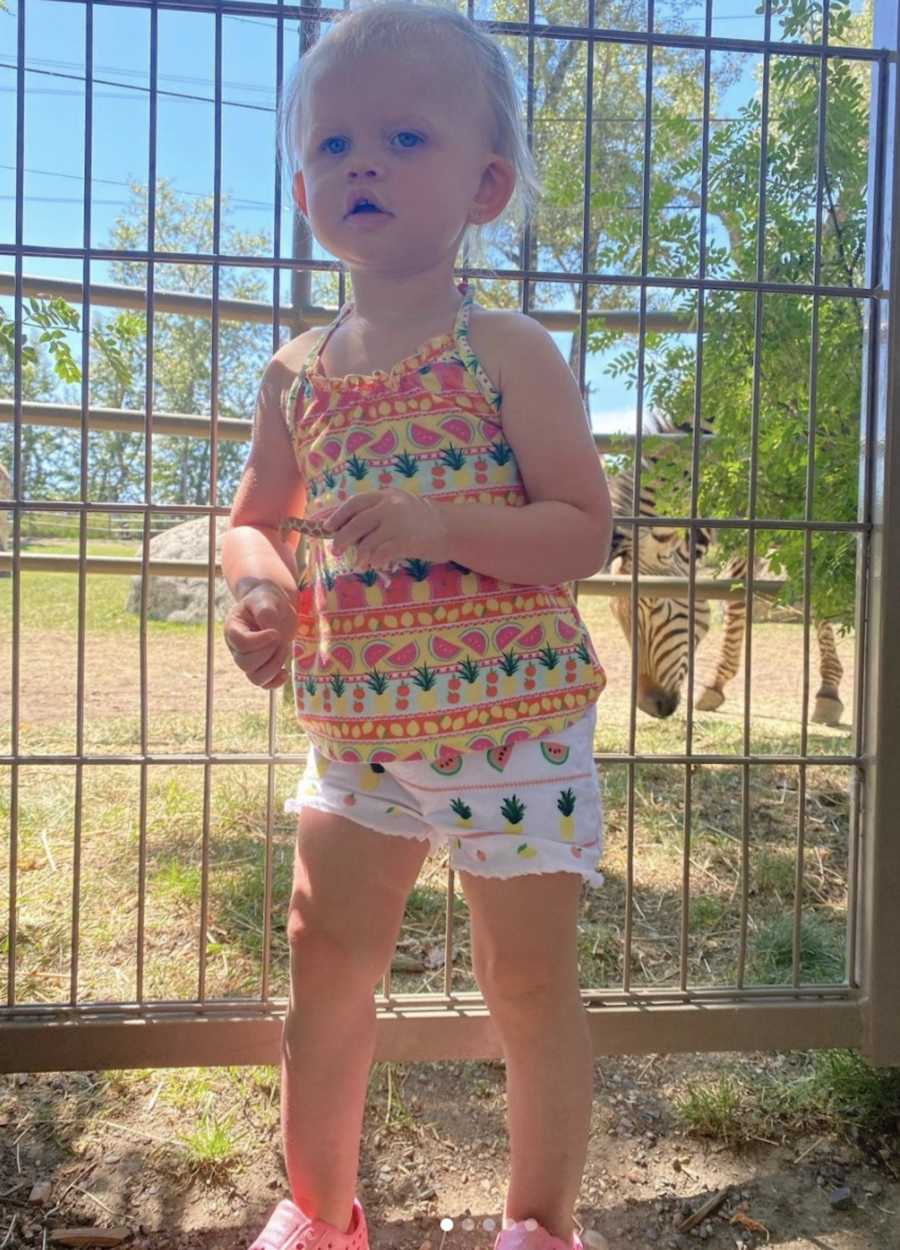 At first, I was heartbroken, of course. No mother wants any little thing to be 'wrong' with their perfect babies. I let myself be sad for a week. After that week, I got my emotions together and stopped feeling sorry and sad for Alayah. Why should I be sad for Alayah because of her diagnosis? Her life is going to be amazing, full of love, accomplishment, and so much more, the sky really is the limit! God knew I needed Alayah as my child. She is always full of energy, laughs, and life! Regardless of her blindness. Blindness is not a disability but an advantage to see and experience the world in a different way that most don't get to experience."