Jaime Heidel has always been autistic. It's not something you grow into. But she didn't know until 2008, when a Google search seemed to explain how she'd been feeling her whole life. She didn't receive an actual diagnosis until 2015, after she had suffered from a mental health breakdown. She was 35.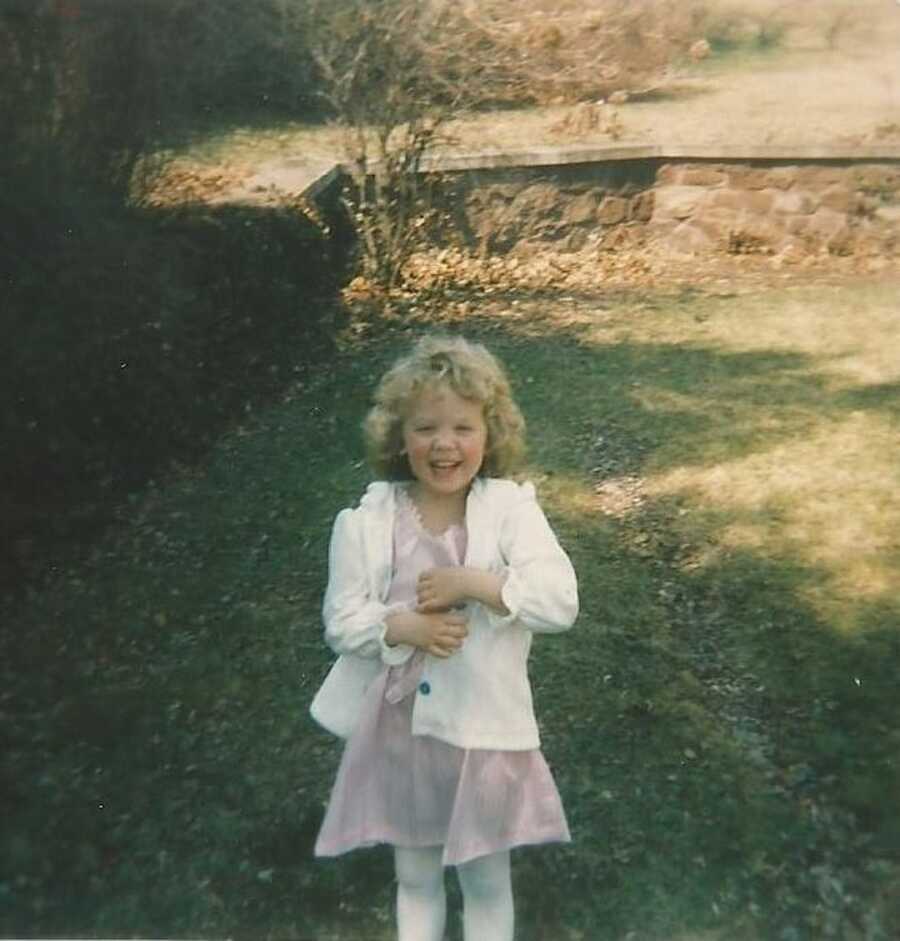 "In April of 2015, I was diagnosed, and it was the day my life truly began. Everything fell into place, and I finally had the validation I needed to feel safe and comfortable in my own skin," Jaime tells Love What Matters. "Before that, I had explained to the people around me that I was sure I was autistic, citing facts and figures from months of research, but nobody believed me."
With her diagnosis, Jaime's life drastically improved. She was validated in her feelings and able to explain herself and set social boundaries that were impossible before. She has been able to claim a new identity and find a group of other people who understand her experience.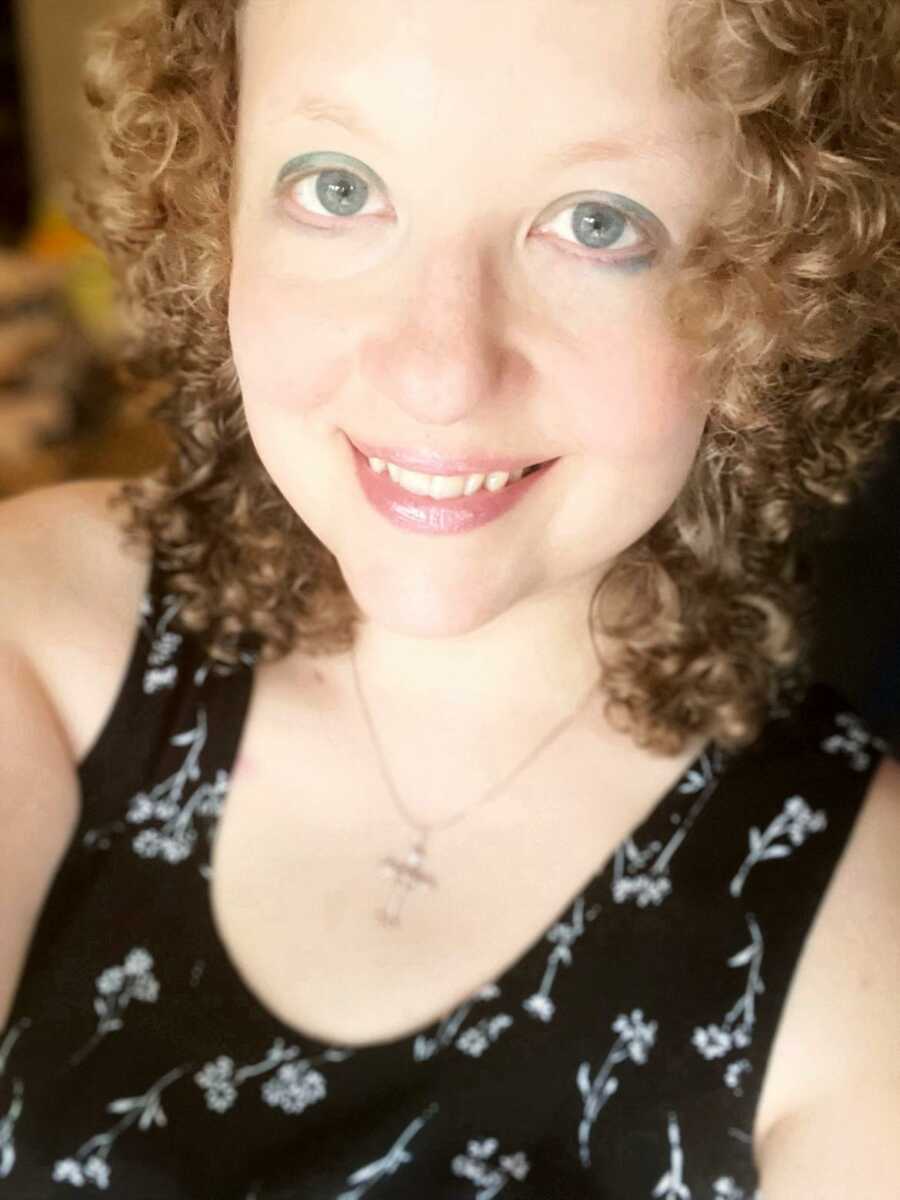 However, this doesn't mean life has magically become easier. Misunderstanding of people with autism and traits from neurotypical friends and family make it difficult in many aspects of life.
As an example of this, Jaime provides a situation where a neurotypical friend asks, "Do you like my new dress?"
Answering honestly, an autistic person may simply say, "No."
"While an autistic person's honesty may cause temporary hurt feelings in the neurotypical, it can be deeply traumatic for the autistic person when their friend suddenly starts screaming at them or ghosts them after years of friendship," Jaime says. "Furthermore, the neurotypical teacher, friend, romantic partner, or boss hardly ever explains exactly what went wrong in the conversation that caused them to become angry — they just go straight to a friendship ending, a breakup, or an employment termination as they (mistakenly) believe the autistic person knows exactly what they did."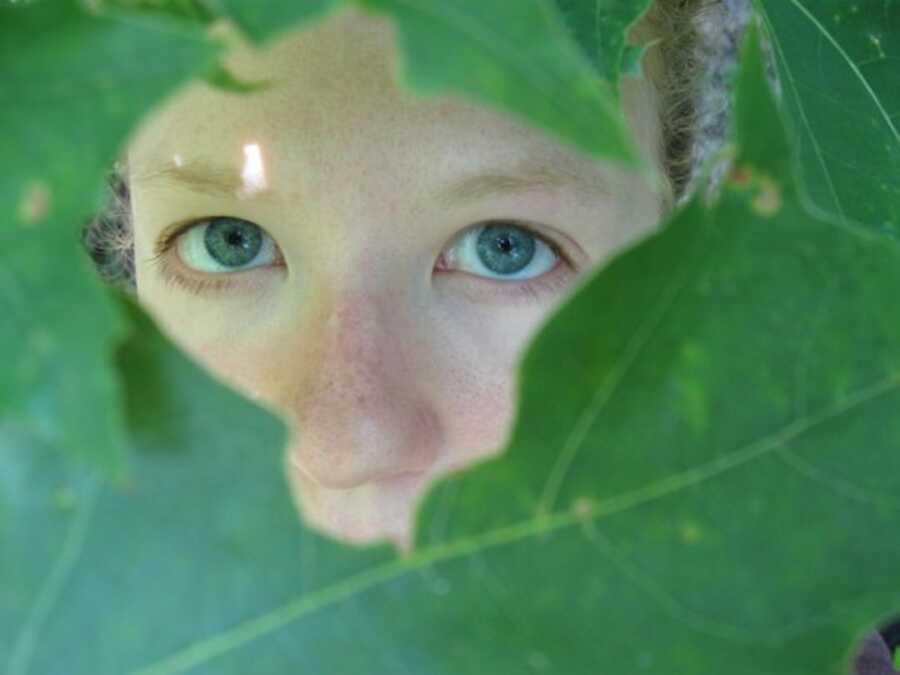 This type of situation often comes from a misunderstanding on the side of neurotypical people. Without education on autistic behaviors, they may jump to negative conclusions that don't apply in this situation.
"All of this can be brought back around to neurotypical ego. I'm not saying it's a bad thing; people have feelings and feelings get hurt, and protecting oneself is a natural survival instinct," Jaime tells Love What Matters. "I'm saying that neurotypical and autistic people will never truly be able to connect with one another if the neurotypical person isn't fully aware of why they have these sudden emotional reactions and they remain unable to explain them to someone who needs detailed and concise information to learn, apologize, and repair trust."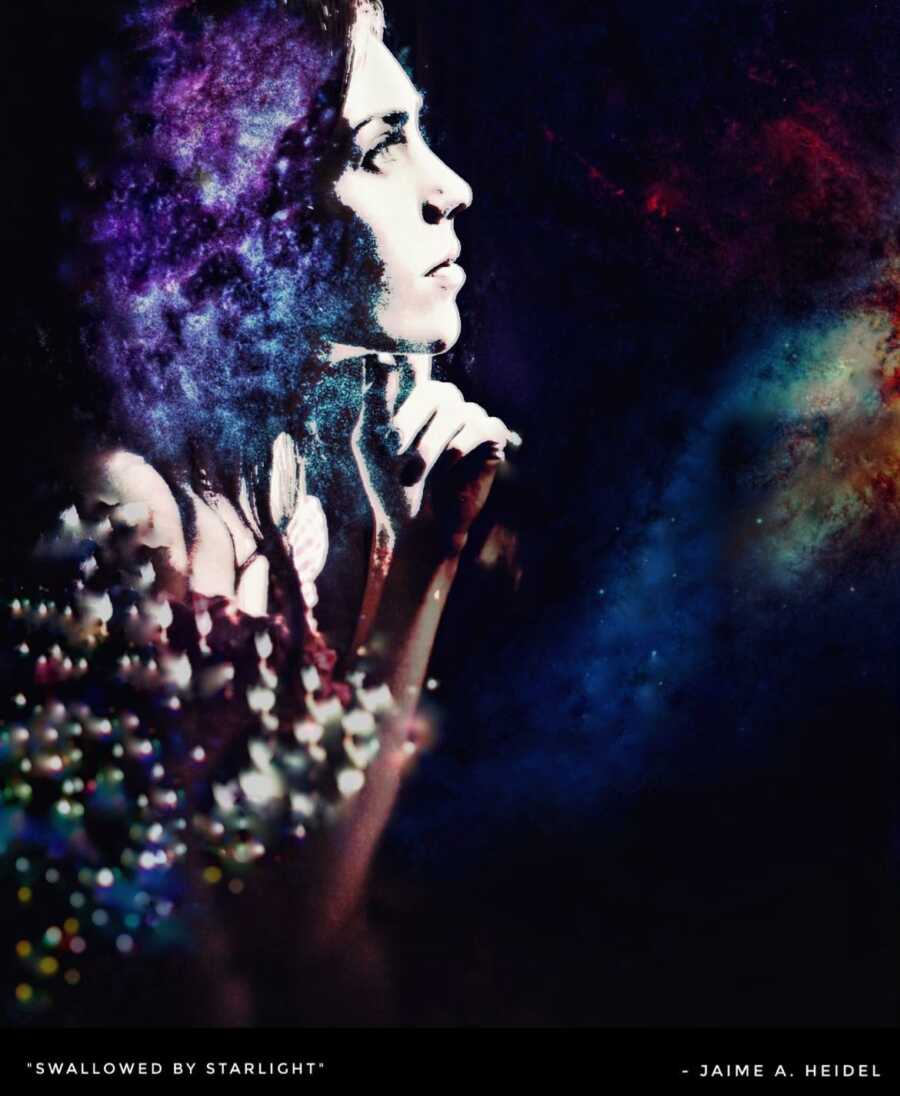 This type of change is important, but is the tip of the iceberg. Jaime also hopes for policy changes and accommodations for autistic people so they can not only function, but thrive in all different kinds of spaces. This includes making it so that educators and parents stop trying to 'fix' autistic traits, creating accommodations for sensory needs, and allowing non-harmful stimming.
Jaime works as a translator of autistic behaviors as a writer and through social media. With her platform, The Articulate Autistic, she works to communicate between the autistic community and neurotypical people to build understanding and trust.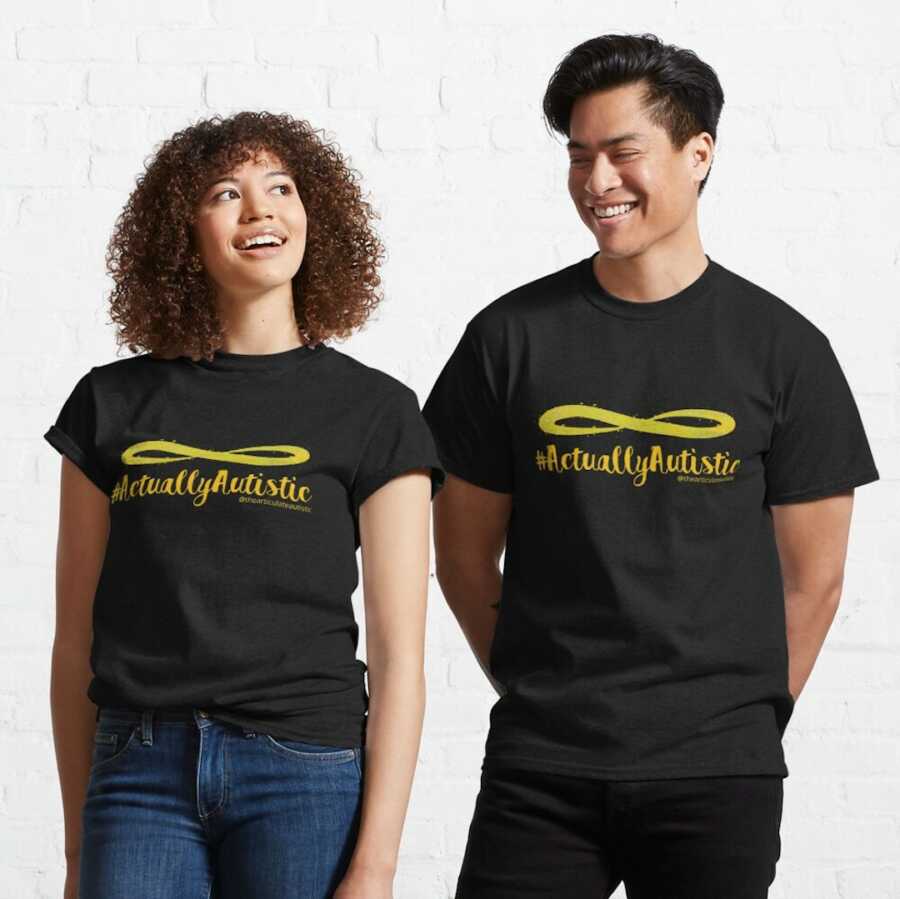 "I feel like in doing it this way, I'm already dispelling many stereotypes by filling in blanks left by neurotypical professionals who try to explain the autistic brain but fall short," Jaime says. "While their intentions are good, they don't have the lived experience necessary to understand and explain an autistic perception of the world."
With her work, Jaime hopes to help improve the lives of the next generation of autistic people through a holistic approach.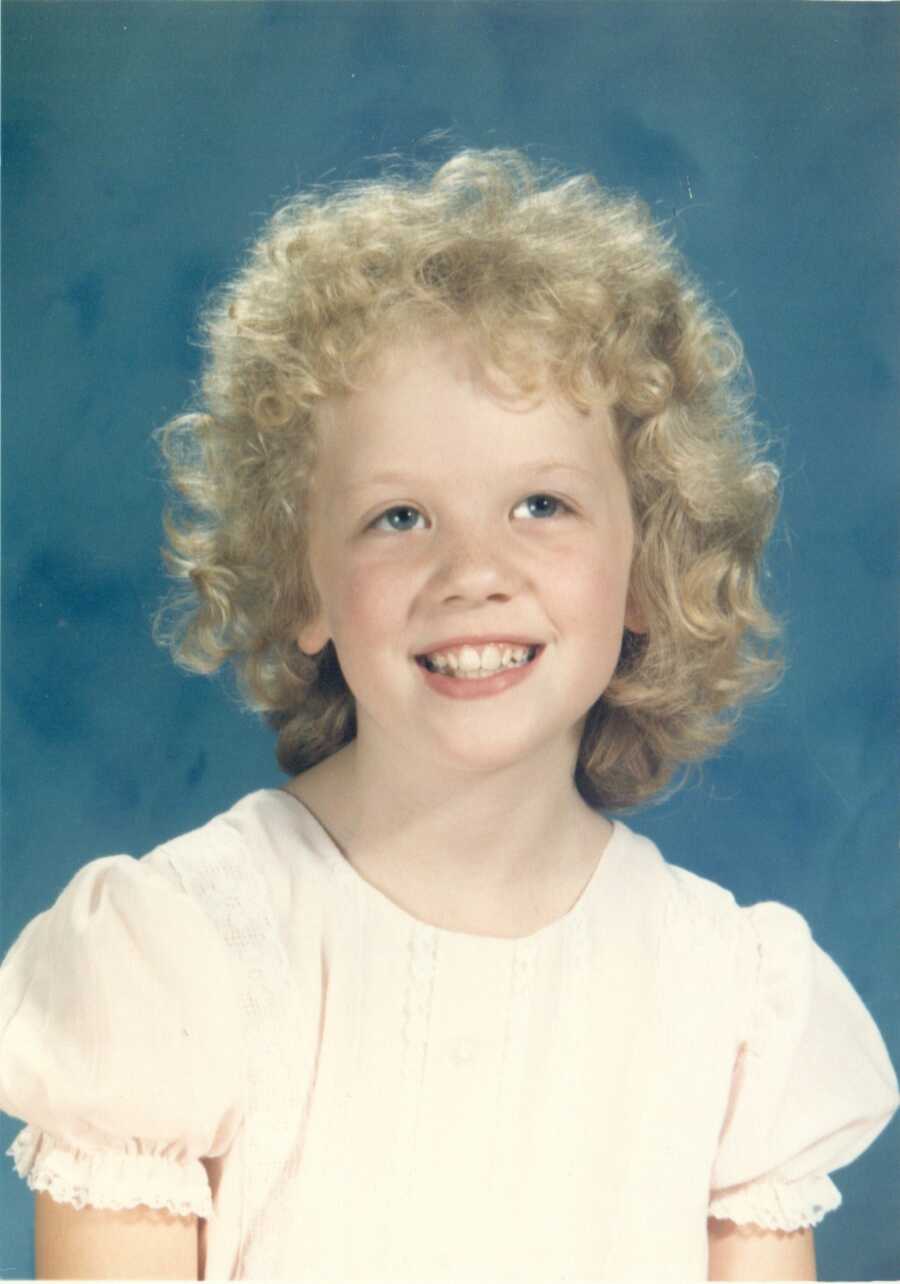 "I envision a world where sensory differences, learning differences, and communication differences are celebrated, not just tolerated. Where neurotypical people, even as the majority, see true value in what autistic people bring to the table, and want to learn from us and integrate our unique perspective," Jaime tells Love What Matters. "Us autistics could do a lot more good in the world if nearly all of our energy didn't have to be spent on 'pretending to be normal,' just so we can crash and burn before we ever have a chance to realize our true potential."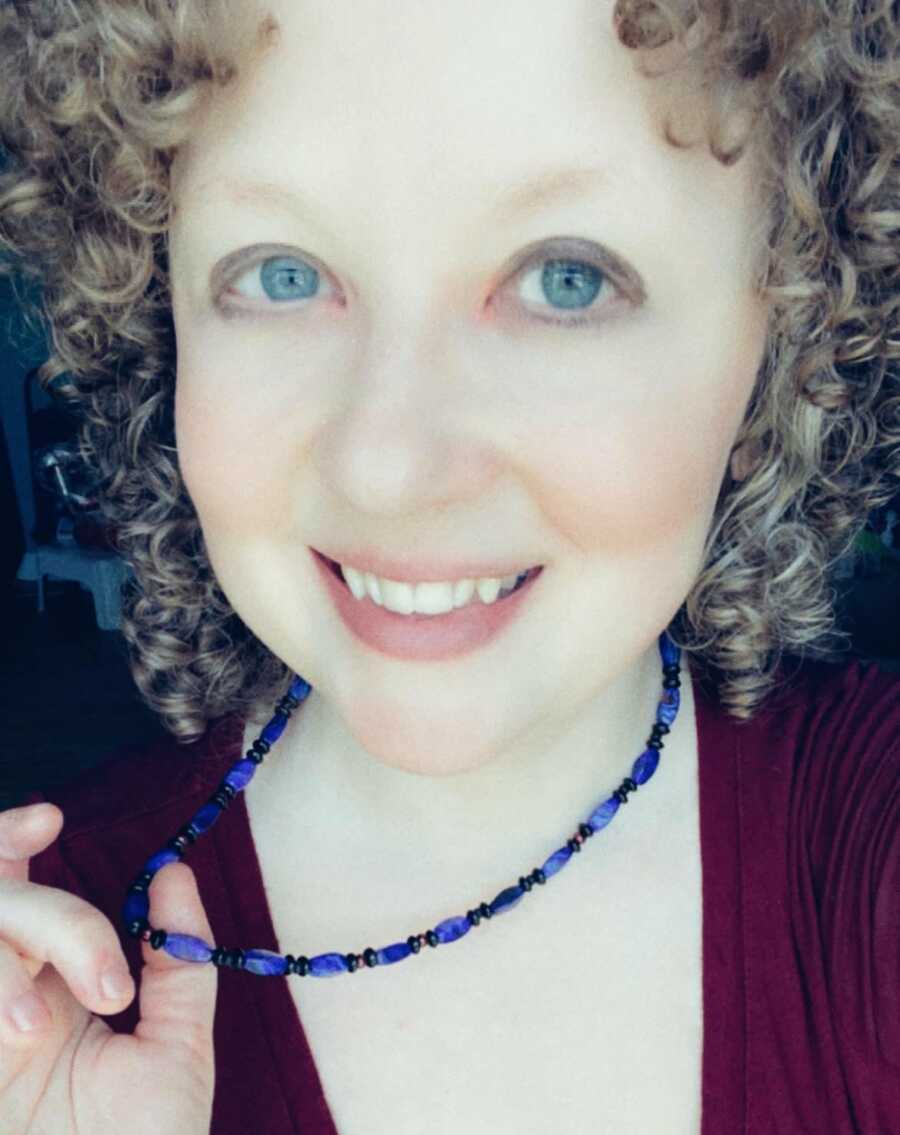 This article was written exclusively for Love What Matters by Anna Steingruber. You can follow Jaime A. Heidel of Connecticut on Instagram or on her website. Support her on Etsy and Redbubble as well. Submit your own story here and be sure to subscribe to our free email newsletter for our best stories, and YouTube for our best videos. 
Read More Stories Like This: 
To My Son With Autism: I Will Never Stop Trying To Give You All You Deserve
'Mom. Maybe I can try. College.' I looked up to realize all the work, the fear, the hope turned into something bigger than I imagined.': Mom explains why son with autism is 'bravest person' she knows
Autism Mom No Longer Stresses Holidays, Gives Up 'Pre-Conceived Norms' For Their Own Traditions
'Cooper, it's mom's birthday today!' My son looked back down. It stung. Then he pointed to his iPad.': Autism mom in tears after son nonverbally wishes her happy birthday
Do you know somebody working to better understand an autistic loved one? SHARE this story with others.