Disclaimer: This story contains details of gun violence and loss which may be triggering to some. 
"What started as a peaceful morning on Sunday, August 21st, quickly turned into a nightmare. What started as a morning of drinking and relaxing turned south when I received a call from my boss. Unsure what it was about, I ignored his call. After all, why would he call me at about 12:40 in the morning? I turned my phone off to go to sleep, only to have a feeling I needed to turn it back on.
So, that's what I did. I quickly noticed I had a voicemail from 12:45 a.m. from my boss. Why would he be calling me? I decided to call him back. Drunk me heard the words, 'Alex got hurt.' My mind started spinning. Heart racing. Did he just say, 'Alex got hurt? My twin brother?'
I was told to go to Regional One. I hung up and called him. No ringtone, nothing. That wasn't like him. He didn't just ignore my call. We talked all the time. I worked with him, we did armed security together. Why would he not answer?
Moments later, I called my boss back and asked what happened. Nothing in the world could've prepared me for the words that came next.
'Alex got shot.' Wait, what? Did I just hear those words? I immediately thought, 'He played with my son just three hours prior. He was smiling and laughing.' The shock rushed in like a sudden punch in the gut. I couldn't even put my shoes on. I couldn't get dressed without getting dizzy. Out of the blue, I was sober in a snap. Why couldn't I think straight?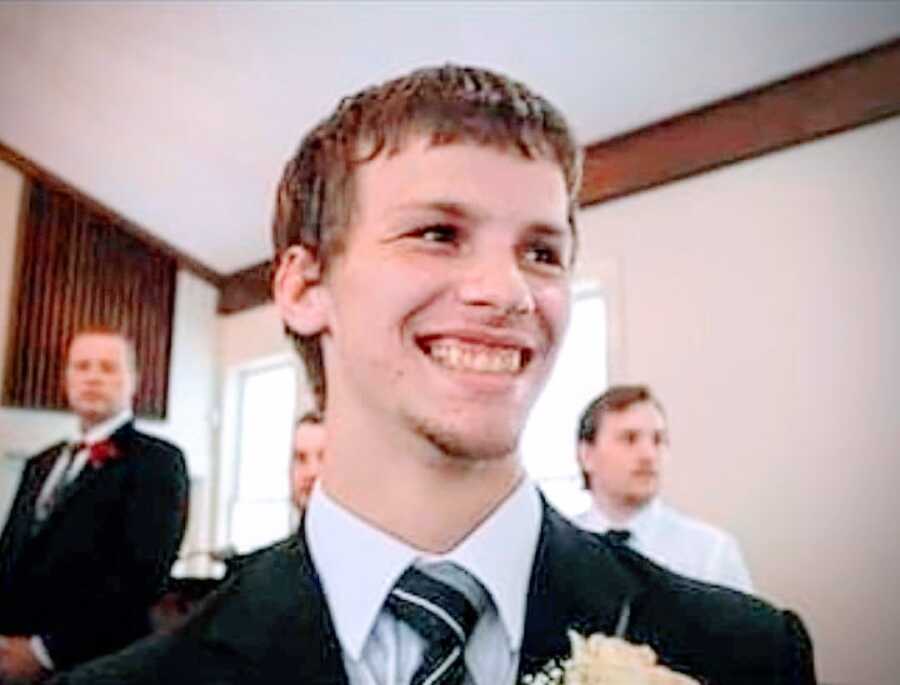 Somehow, I was able to get dressed and head to the hospital. I called my mom and had to give her the news no parent wants to hear. 'Alex got shot.' I remember hearing her say, 'Oh my God,' over and over. I don't remember ending the call or calling her back only to yell over the phone. I don't remember most of the night. What I do remember is being very reckless. Driving 90-100 mph most the way there. I don't remember getting there. I don't remember pacing back and forth. That night was a pure blur and complete shock.
Hours later, we were sent through security and lead to a small room. That room felt like the waiting room from hell. We waited what felt like eternity. A doctor and a bunch of nurses came in and asked us what we knew. So we told them. They confirmed what we were told. He was shot in the head.
They had to revive him while he was on the operating table. They reinforced that it wasn't looking good. In that moment, my world blurred. Somehow, I managed to fall out of the chair, dropping my phone in the process. I was in deep shock. My world was crumbling. The man I came in the world with, at that same hospital, was in surgery from a gunshot wound to the head.
That was, in that moment, the worst point in my life. We were lead back outside the ER entrance, where we grieved. So many tears shed in the hours that came. It was difficult to hear what was told to us.
Hours later, we received word the surgery was successful but he was far from stable. We took that as a good sign. We were told one person a day could visit him.
Everyone got to visit him that week. What we saw, we weren't prepared for. Although the doctors told us what to expect, it was different to actually see it. My day came and my heart sank as I walked in that hospital room. We were told he was one of the sickest patients in the hospital. He truly was a fighter.
I don't remember much, but from what I do remember, I prayed and talked to him and begged him to stay. After all, hearing is the last thing to go. He could hear me, right? I held his hand. It felt so stiff. I still remember the beeping of the machines and watching him just lay there. My best friend, laying there motionless, on life support. It was so hard to watch. I remember simply begging him to stay.
Fast forward to Friday. That night we were told they wanted all of us there. Why do they want us there? It was looking good, right? Around 10 p.m., we went through security and went to his room.
The doctor stated his heart rate kept dropping although the ventilator was on 100%. In that moment, I remember tears forming and falling from my eyes. This couldn't be happening. He had to fight. He was a fighter. We heard news about him that we didn't want to hear and had to come up with a game plan and make a really tough decision for his life. The hardest decision of my life. We all agreed if it got worse to pull the plug. It was for the best. His quality of life was declining rapidly.
We all went home praying for a miracle, but the next evening we were told to come back to the hospital. I was so hopeful. We went through security and went to his room once more, where they told us this was it. My world completely crashed in that moment.
Tears fell like rain drops. My best friend was going to meet Jesus. I hardly remember the moments that followed. It was such a blur. We gathered around his bed as the nurse turned the monitor so we couldn't see his vitals. They turned off the machines and monitors. The moments that followed crushed my heart.
I remember the moment his chest rose for the final time. It took no time for his face to change colors. He felt so cold. I remember saying my final goodbye in the hospital and walking out with my sister as I assured her it was going to be okay. In that moment, it wasn't okay. When I woke that morning, I had no idea 5:33 p.m. would be the moment his soul left earth and met Jesus.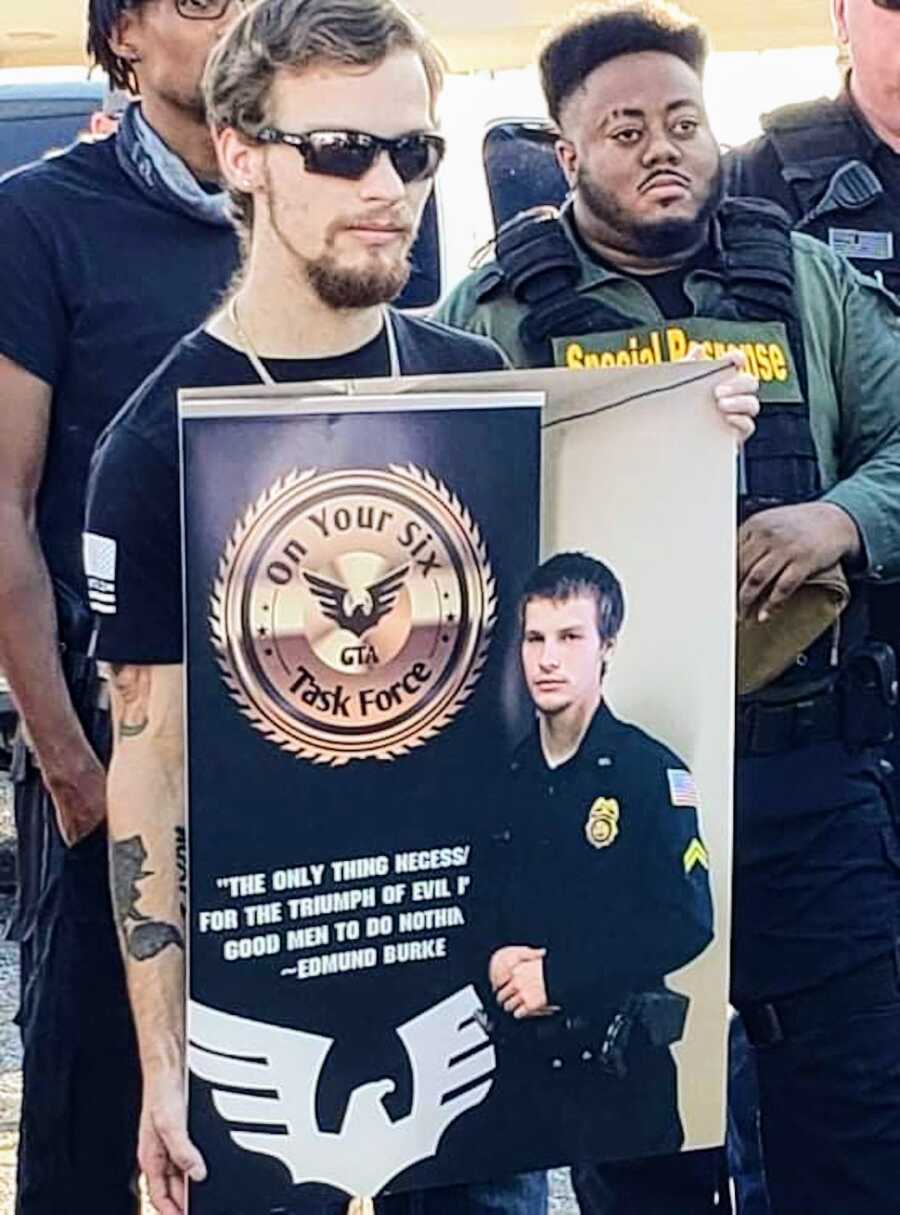 Everything was a blur. The days that followed were super rough. From planning his funeral to trying to cope with everything going on, it was tough. I wanted to see family, just not under that circumstance. My older brother flew home from Canada to be here.
Fast forward to our private viewing. I was not prepared for what I saw. Seeing him laying there, lifeless, cold in that casket. Tears immediately rushed to my eyes. Our family took turns saying something to him and putting something in his casket.
I remember thinking this would be the last time I saw him on this earth. That was a really tough pill to swallow. I wasn't ready to walk away. I wanted to beg him to wake up, but deep down I knew he wouldn't. I wasn't ready to leave him there and never see him in person on earth again. The pain I felt in those moments felt beyond unbearable.
The next morning wasn't any easier. 11 a.m. would be the time we started the service at the cemetery. That was so damn hard. Carrying his casket from the hearse to the grave site. I wasn't prepared for that. The service was a blur to me. I do, however, remember bits and pieces of the last call. I was doing fine until they played the emergency alert. To this day, I can't watch the video without crying.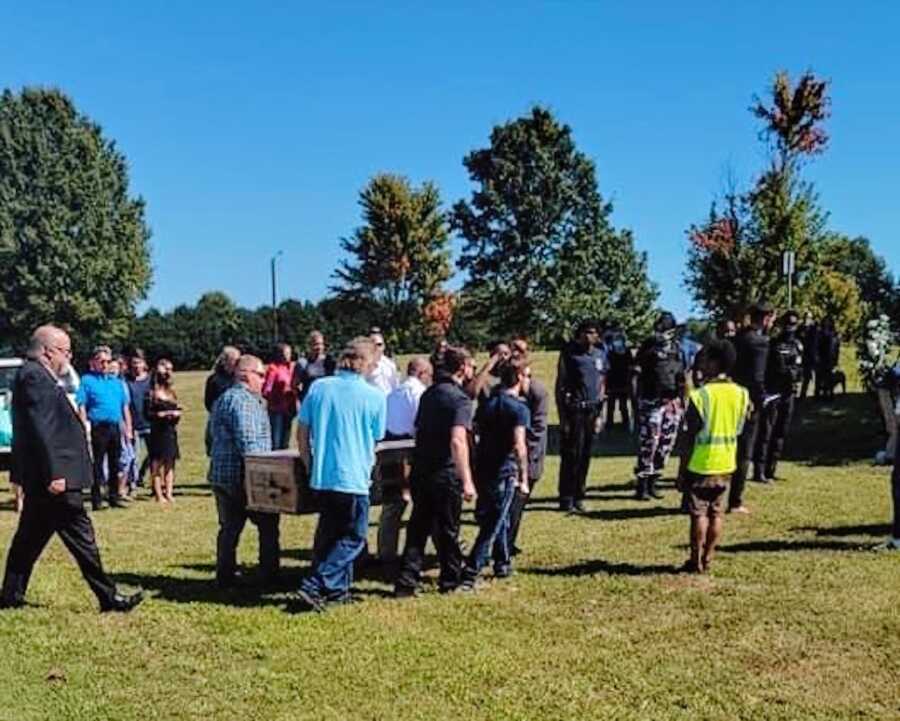 Three months and some days later, it doesn't get any easier. I still struggle, but I'm learning new ways to cope every day. There are days where the grief is overwhelming. 2021 was supposed to be an amazing year, but it has turned out to be the hardest year of my life. I'm so grateful for my family and friends who have been there for me to help me cope during this difficult time. This season has truly been a struggle, but I keep fighting for him. What happened isn't fair, but I've got to pray for the man who committed the crime. I'm grateful the police got him.
To honor Alex's life, we held a 'sea of green' in Memphis. Family, friends, and coworkers met at his last assignment location and drove the 240/40 loop in Memphis. One last ride for Alex. Further more, my parents, older brother, and two sisters all got matching tattoos to honor him.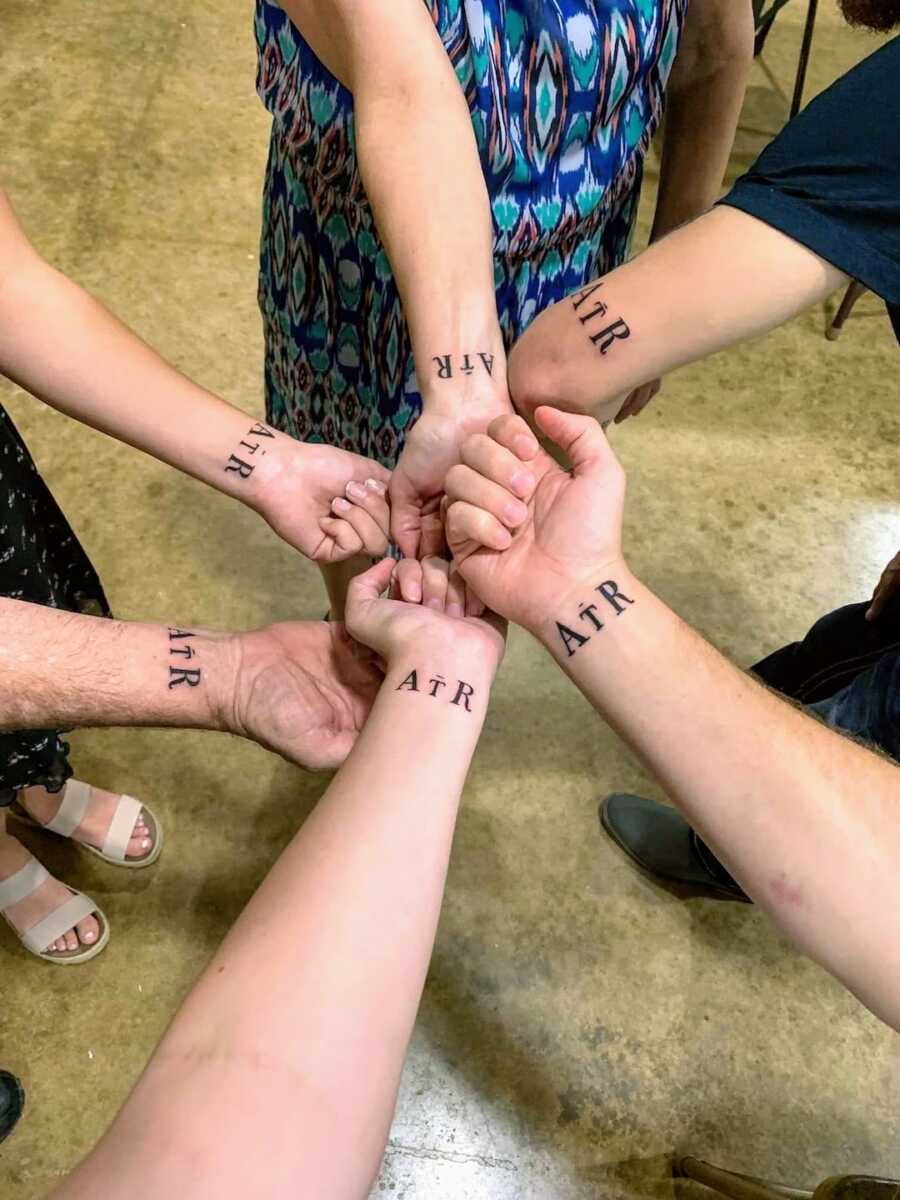 I also got a tattoo he was wanting, in his honor. He may be gone, but never forgotten.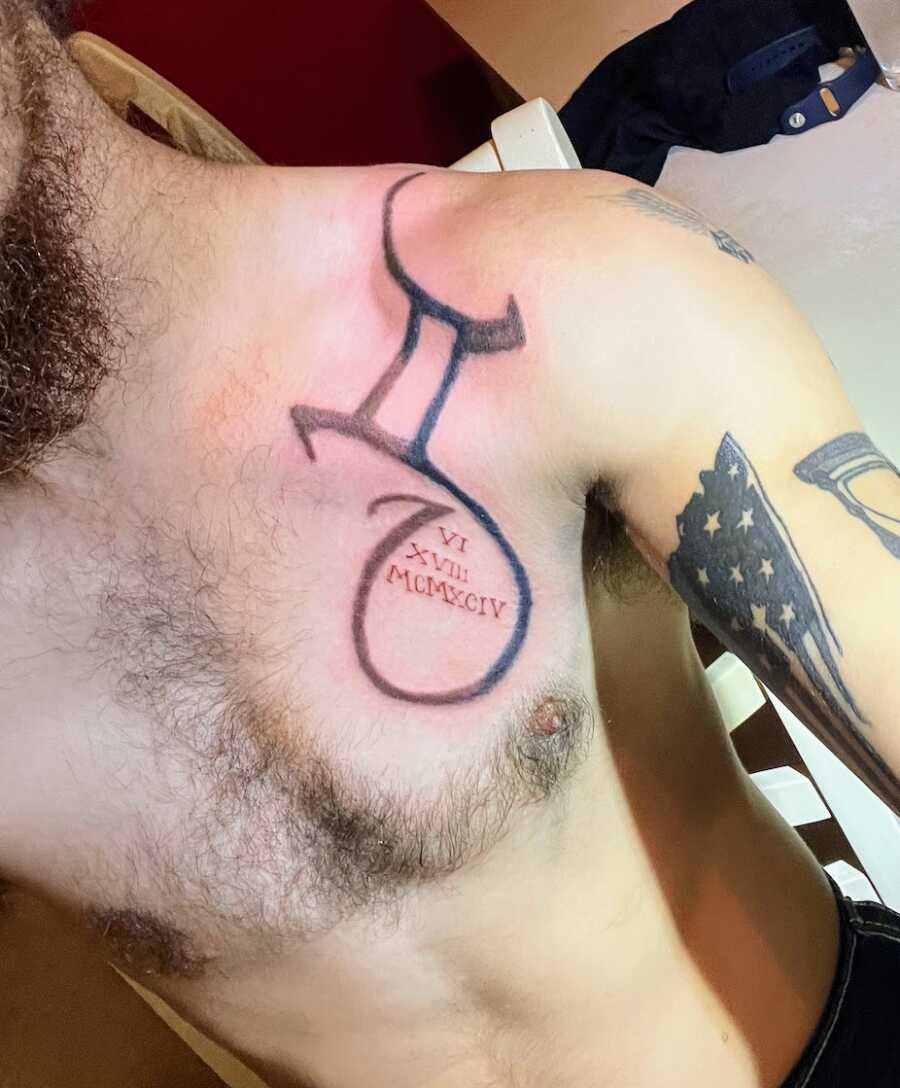 I'm honored for the 27 years, 2 months, and 10 days I had with him.
Rest In Peace ATR"
This story was submitted to Love What Matters by Andrew Redditt. Do you have a similar experience? We'd like to hear your important journey. Submit your own story here. Be sure to subscribe to our free email newsletter for our best stories, and YouTube for our best videos.
Read more stories like this: 
'I don't want to hurt you. I just feel so much pain all the time.' I had to pick up his gun.': Woman mourns little brother to suicide, 'We will always grieve the loss of the man who kept us laughing'
'I showed him my positive pregnancy test. 'Here we go!' He loved being a dad. Days later, he died in a car accident.': 2 brothers pass away, wives become best friends bonding through 'love and loss'
'If I don't answer that door, whatever news they have will go away.' I knew. A mother always knows.': Mom shares tragic loss of son, hometown hero
'You are my strength,' my mother told me. Every single morning for two years, she screamed and sobbed, and I calmed her down.': Woman candidly shares her grief over sibling loss
Do you know someone who could benefit from reading this? SHARE this story on Facebook with family and friends.