49-year-old plumber, Kev Crane, had his wildest pipe dreams fulfilled in what is sure to be the most memorable bathroom fitting of his plumbing career.
While Kev has always loved to sing, and even tried to make it as a solo artist in the late 90s, his musical career was flushed until he agreed to quote the installation of three new bathrooms in record label owner, Paul Conneally's, property in Loughborough, Leicestershire, England.
Kev, unaware of the status of his customer, happily went to work on the project, singing to the radio as he labored.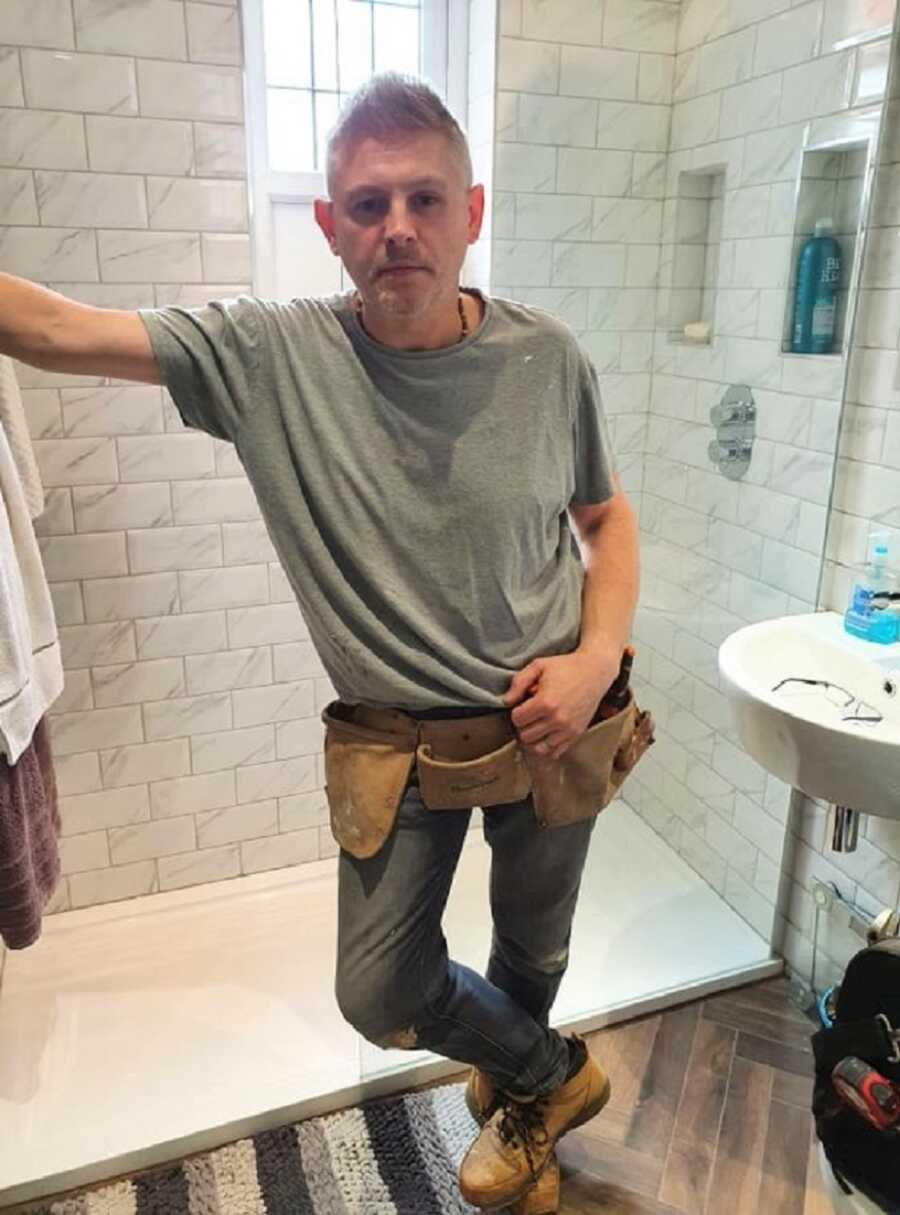 Though Kev has never received any formal vocal training, Paul was impressed by the beautiful tones he heard. When Paul told him he liked his voice, Kev started chatting to Paul about his Covid-19 project — finishing the 8-track album he started almost 25 years ago.
"I never got around to finishing it, but due to lockdown, I decided to not sit around and waste the time. I built a small recording studio in my basement and got the album finished," Kev said.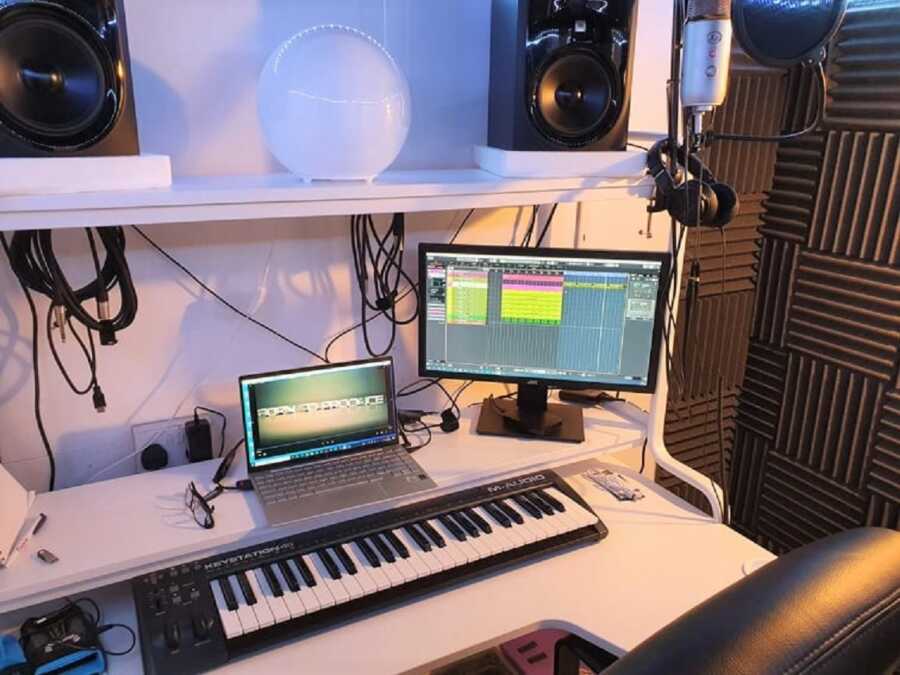 Kev started a band, the Ultimation, with his best friend in the early 90s, mostly playing "pubs and clubs." Around 1995, they decided to write a couple of their own songs for an album which they would sneak into their set at the end of each gig. At that time, they changed the name of the band to Reprise.
But as is the unfortunate reprise of many bands, Kev's best friend left in the late 90s, leaving Kev to go it alone. "I carried on for a while, until around 2000. I thought I wasn't going to make it after trying for ten years, plus life just kind of got in the way… house, mortgage, etcetera," Kev admits.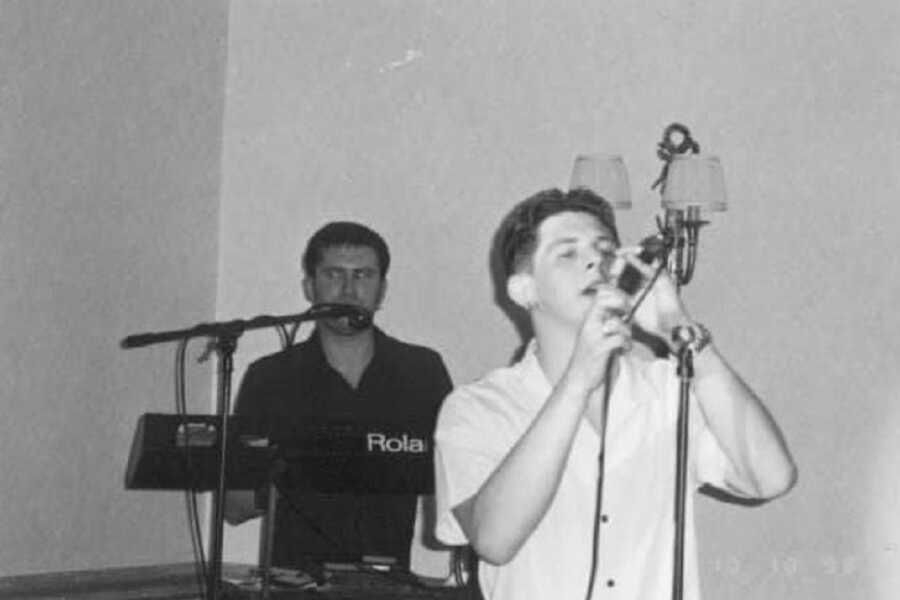 In 2008, Kev got himself into a two-year plumbing course at Castle college in Nottingham, England and started his own plumbing business. "I'd always been interested in plumbing, as I used to do up properties on the side while having a full-time job, and it was my favorite part of the process."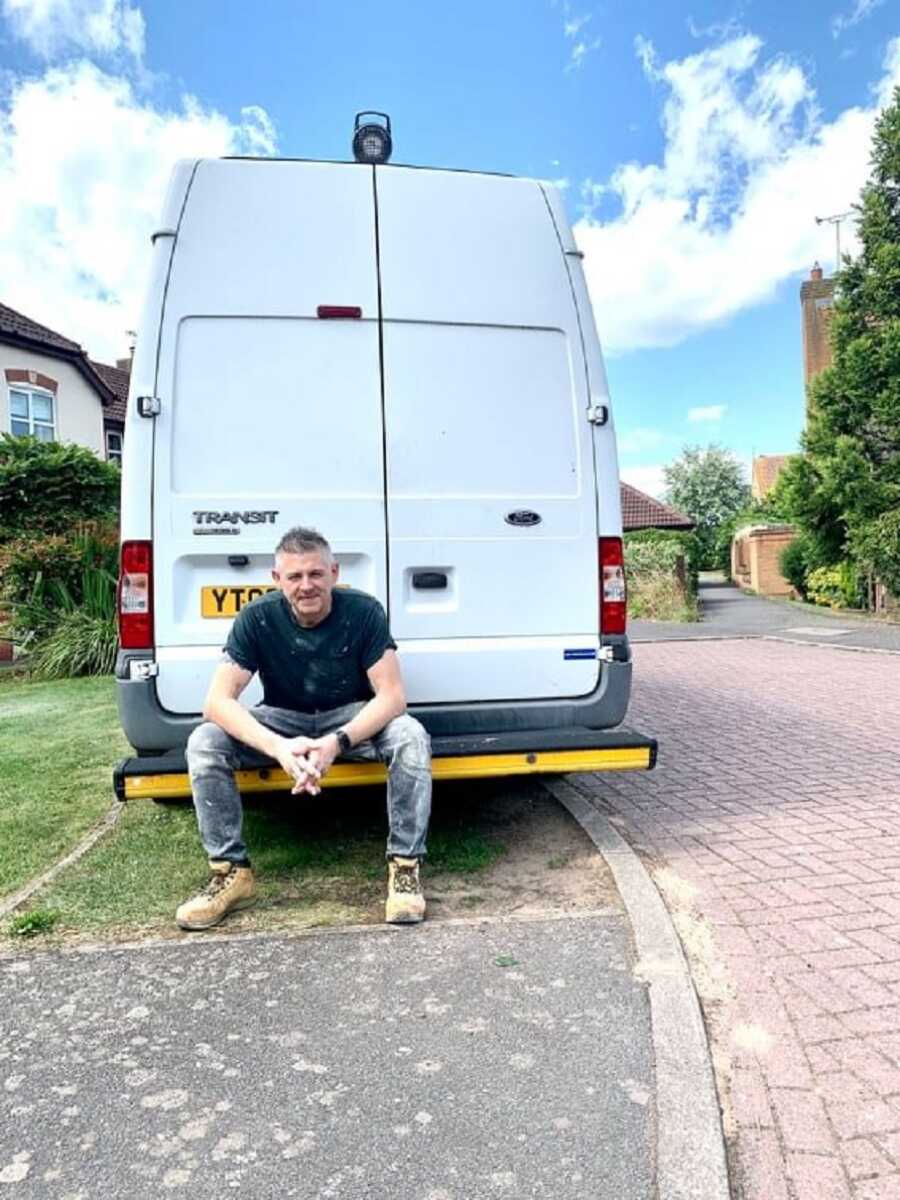 But Kev's plumbing gig might not last long either. More than 20 years after giving up on his musical career, Kev's dreams were about to be realized.
Paul was interested to hear the album and Kev sent it over that Friday afternoon. When he returned to work on Monday morning, Paul pulled him into his office and asked Kev if he would be interested in releasing the album under his label, New Reality Records. "I was shocked, but said yes!" Kev told Love What Matters.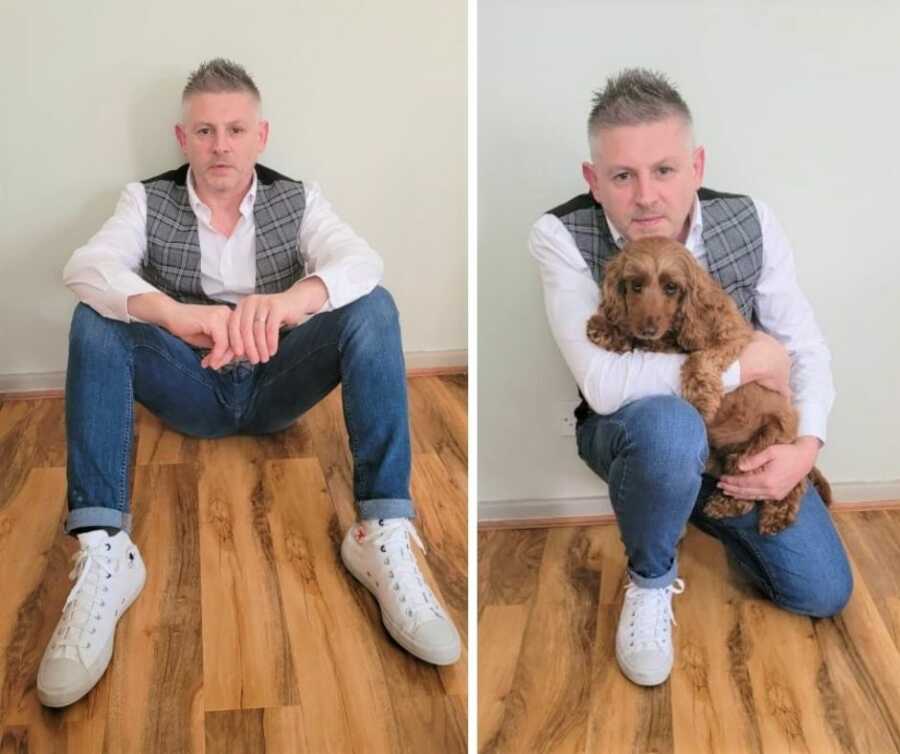 The cheery plumber admitted, while fun, producing the album proved to be challenging.
"I knew absolutely nothing about mixing, and had to learn how to use the new equipment and software. I spent weeks watching videos on YouTube, trying to learn how to mix, the same way I learned how to build the sound proof studio. I understand some music theory and use my ears to write the music I create."
Kev is thrilled to have another shot at the music scene and says his family is happy to see him doing what he loves. "No matter how old you are, if you don't have a dream, then how can you ever have a dream come true?" Kev asks.
The musical plumber is quite busy these days. "It's like doing two jobs at the moment. I'm still working as well as doing the music thing. It's hard work and it's been a crazy couple of weeks!"
Here's to hoping hard work (and an unexpected encounter while installing a bathroom for a major music mogul) pay off!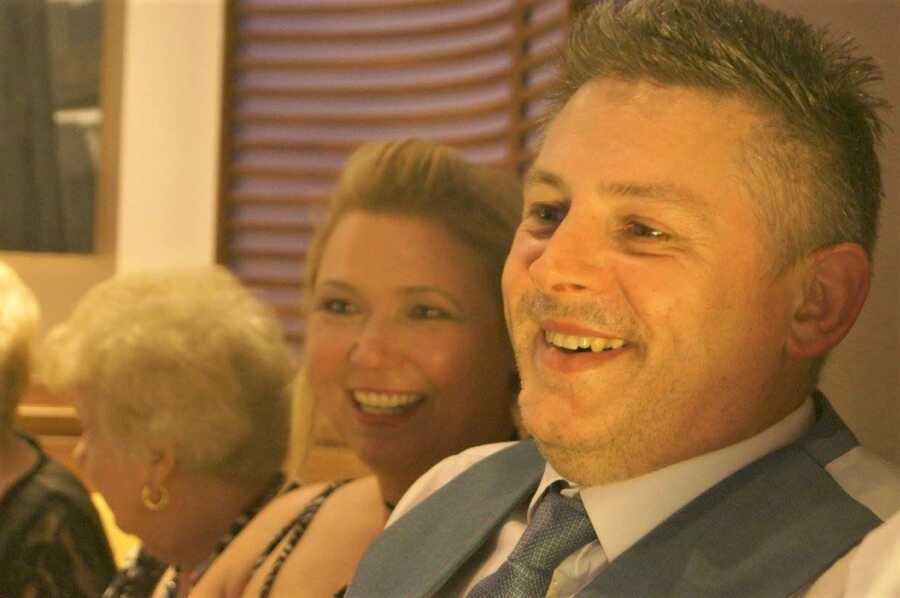 This story was submitted to Love What Matters by Kev Crane of Quorn, Loughborough, Leicestershire, UK. You can follow Kev's musical journey on TikTok. Be sure to subscribe to our free email newsletter for our best stories.
Read more stories like this:
'The entire night he gleamed from ear to ear.': Community rallies to include boy with autism, rare diseases in school marching band and make his dreams come true
'In a blink, we sold absolutely everything, put our house on the market. We were DONE with the American dream. The waiting for our kids to grow up, for our house to be paid off.': Woman urges 'live fearlessly and chase your dreams'
SHARE this story on Facebook to encourage others to never give up on their dreams!