Samuel Manzanera, a young elementary school teacher from Castellón, Spain, has gained popularity over his sometimes cute, sometimes funny, always magical, photoshopped Disney creations.
The actor/director hobbyist has always loved Disney movies. Manzanera explains, "I think Disney knows how to create movies with charismatic characters, unforgettable songs, and stories that make you forget your problems, and live for a while in a world of magic and fantasy."
As Samuel creates and shares his own Disney masterpieces, he helps others forget their problems and revel in the magic of their favorite childhood movies. One follower commented that it made them laugh after a long day at work, while others take time to point out the hidden details in his images.
"When I was a kid, I was a fan of the movie Who Framed Roger Rabbit," says Samuel. "I liked the combination of animation and live action. Years later, I learned to use photoshop. My father bought the program when I was a teenager. He was always editing photos, and I liked what he did. So one day, I decided to do the same, and now I like to create photos by combining cartoons in real life."
When asked about the creative process, Samuel said the first thing you need is a good photo idea. "Sometimes I am doing everyday things at home and, suddenly, I am inspired to create a photo. Other times, inspiration comes to me watching Disney movies."
Once he knows what photo he wants to create, Samuel must go find the frames he needs from each movie to create the characters. While this sounds like a time-consuming endeavor, he admits, "I have seen those movies thousands of times. I know them very well and I always know where to look."
After finding the frames he's looking for, Samuel photographs himself in whatever pose or place he plans to build the characters around. Then, he uses photoshop to introduce the characters and "create magic." The whole process takes between three and six hours, depending on the difficulty of the photo.
"The most rewarding thing is seeing people's reaction when I post a photo. I like to see that something I have created is liked by my family, friends, and followers," he says.
Well, his creatively constructed Disney photos are about to be liked by a whole lot more! Here are 25 of our favorite photoshopped Disney creations from this very talented elementary school teacher:
#1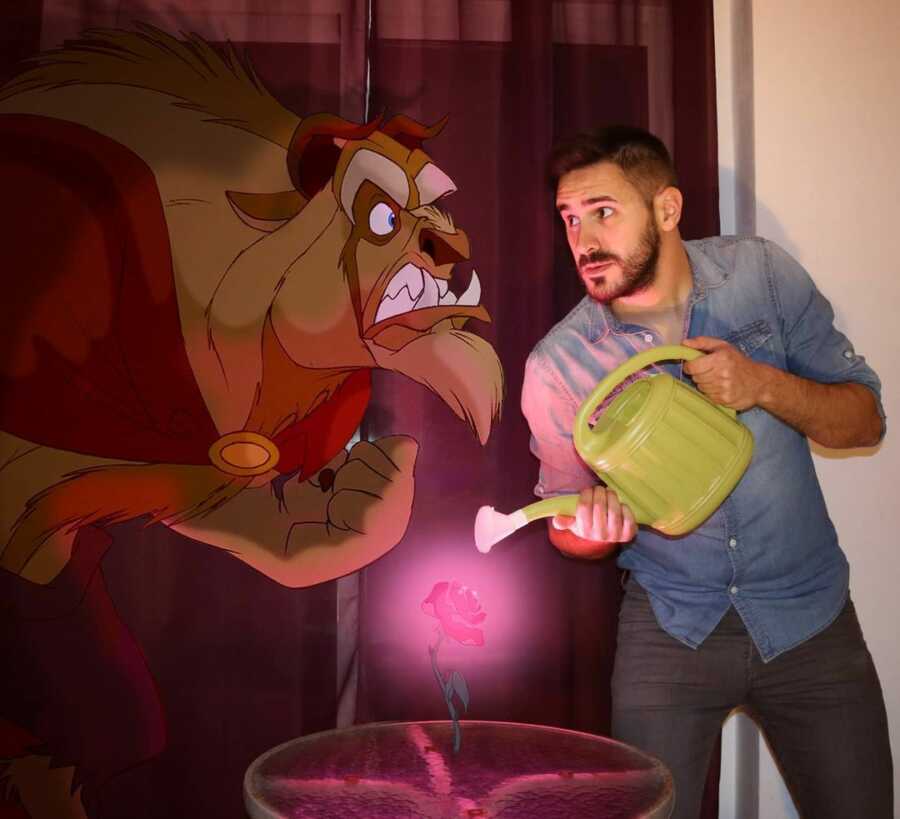 #2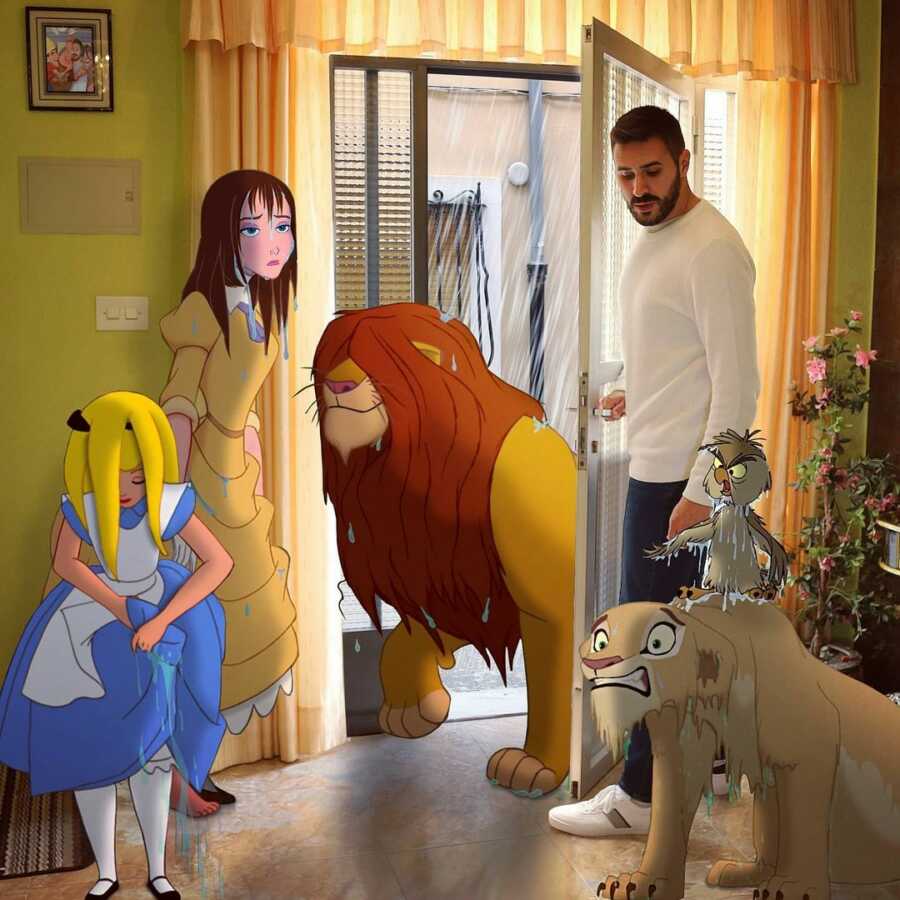 #3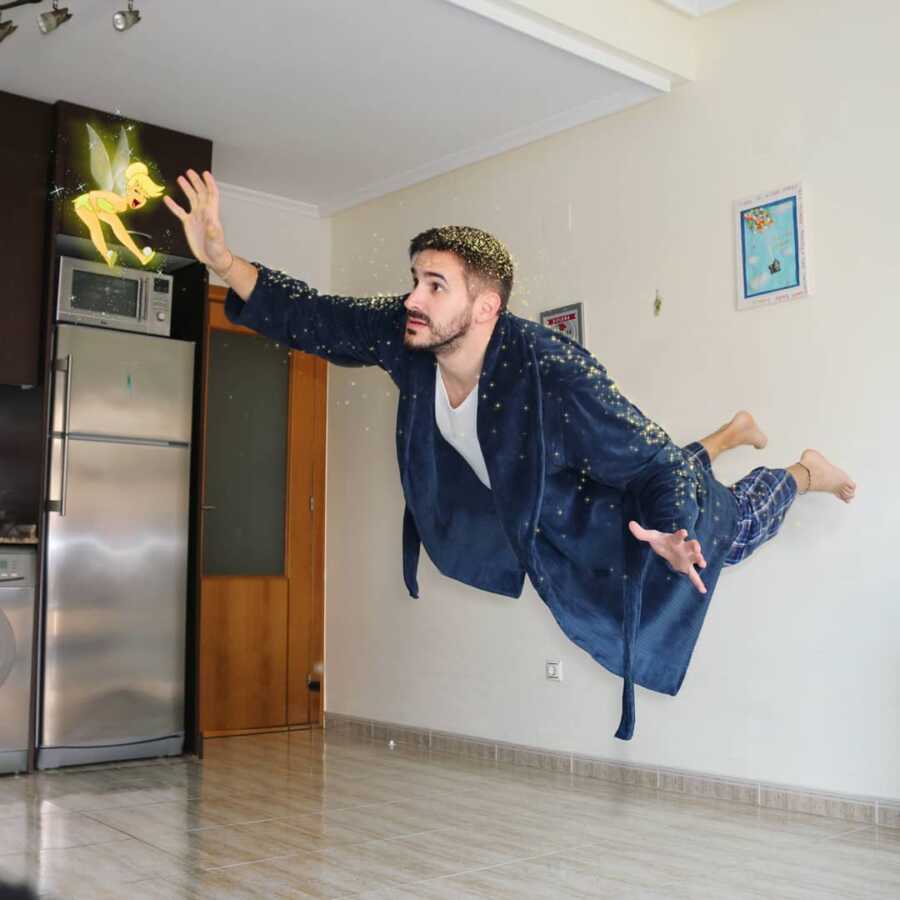 #4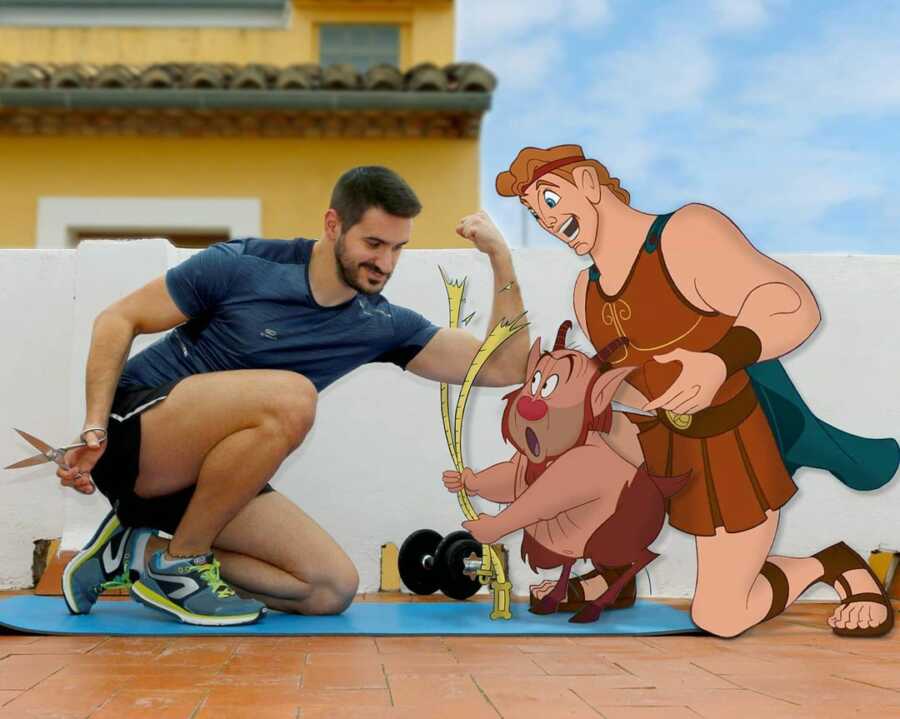 #5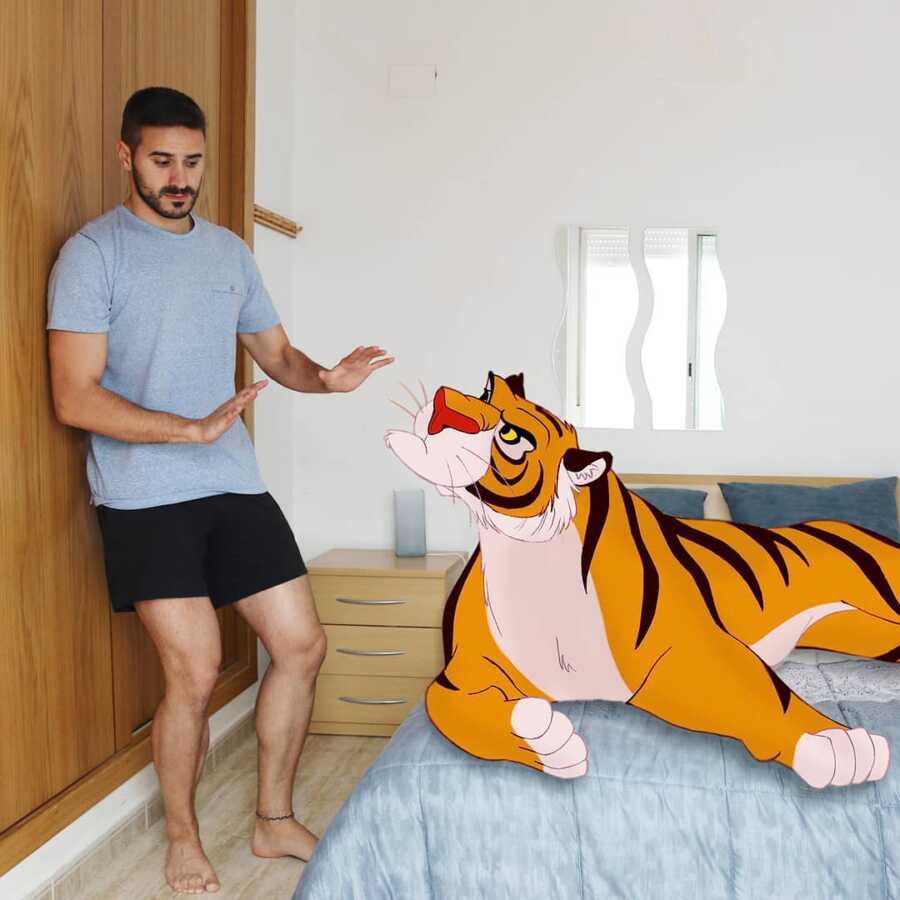 #6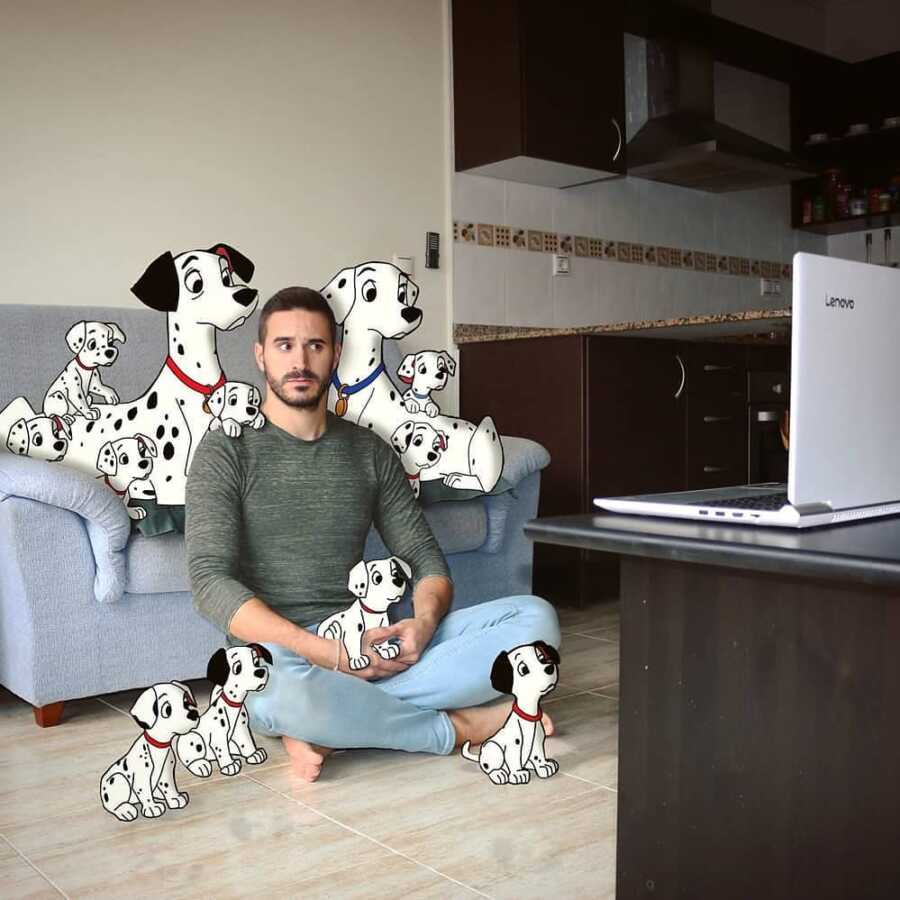 #7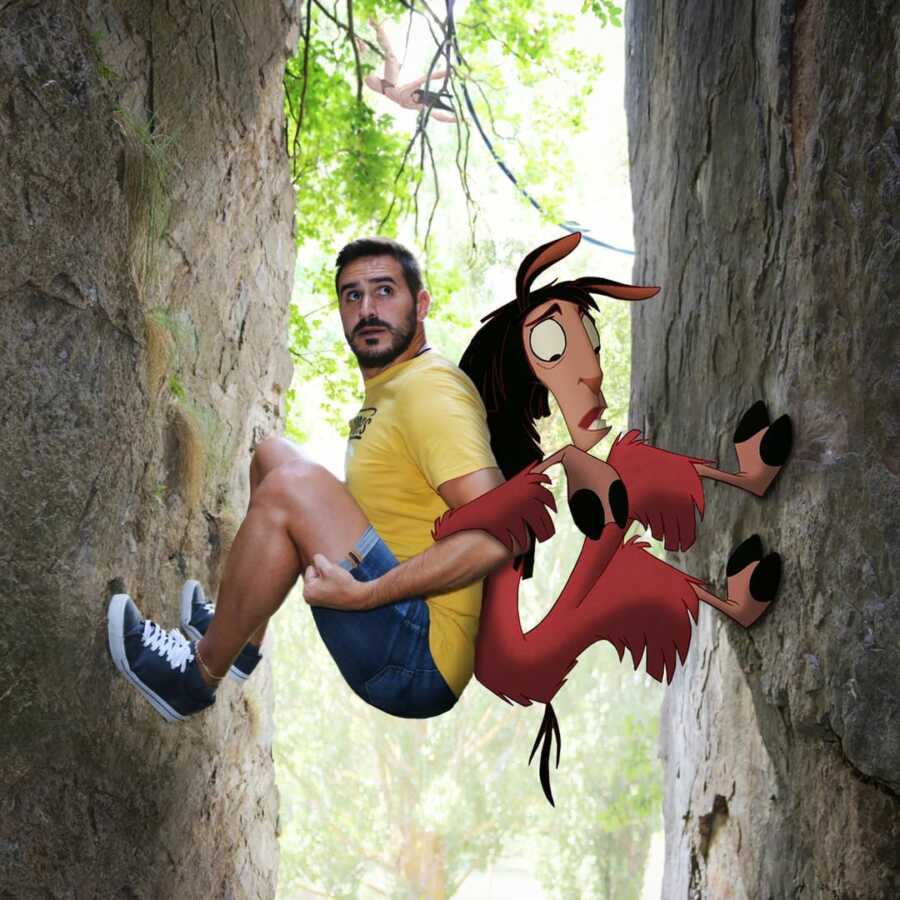 #8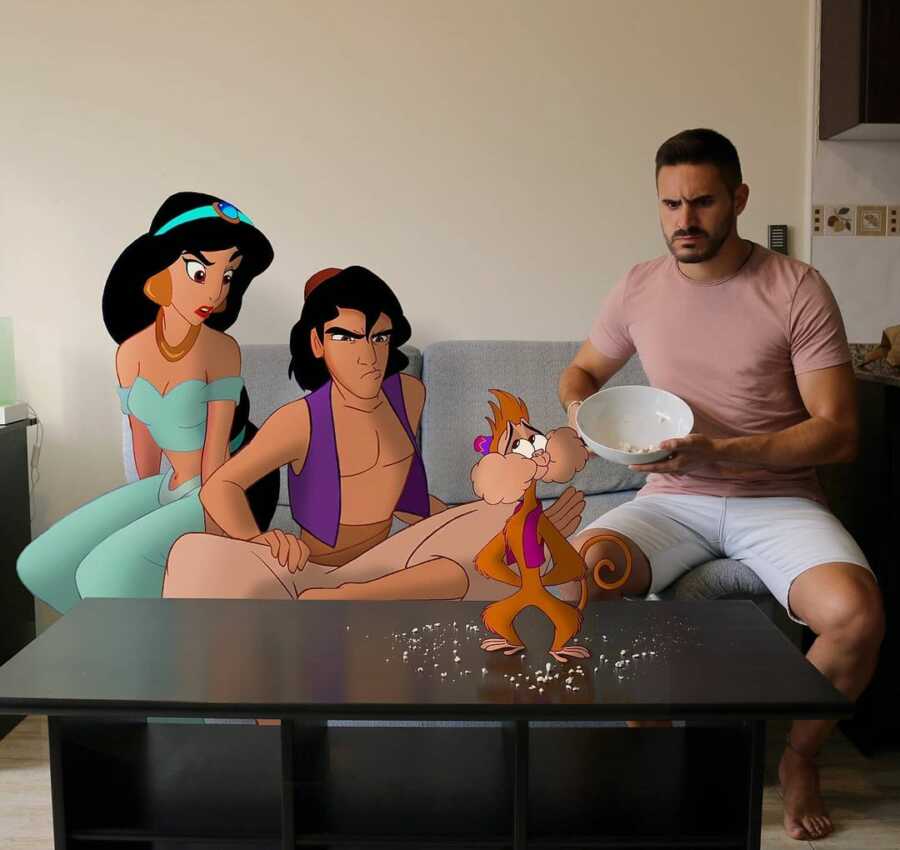 #9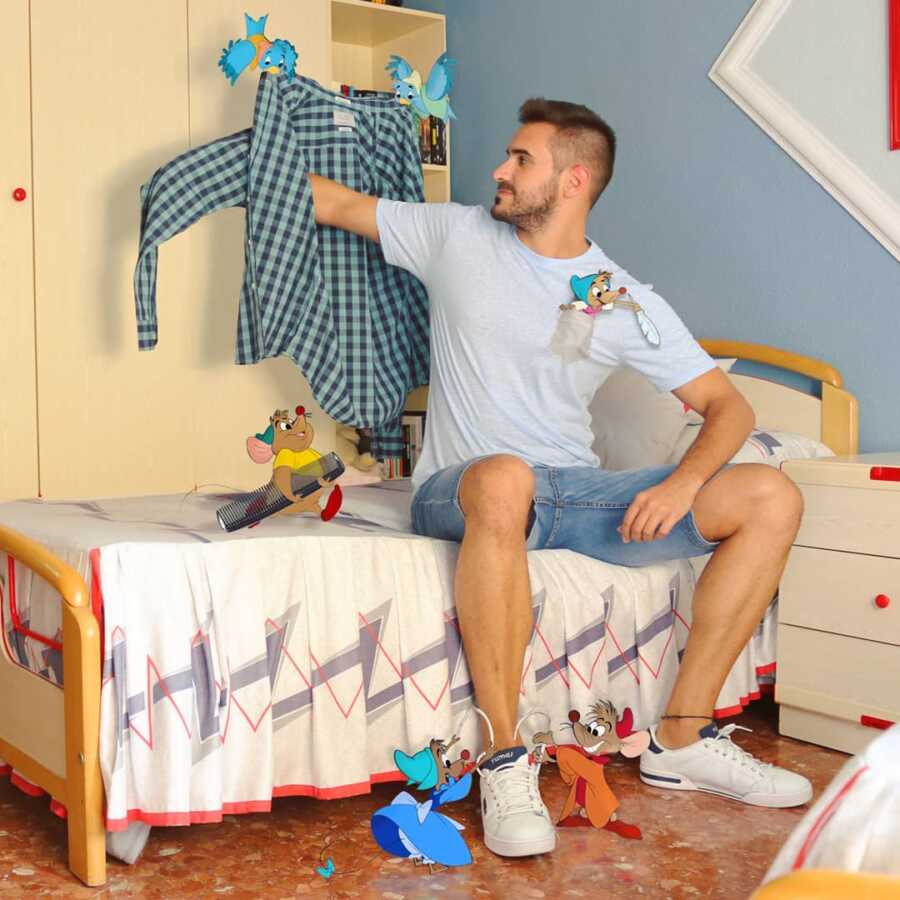 #10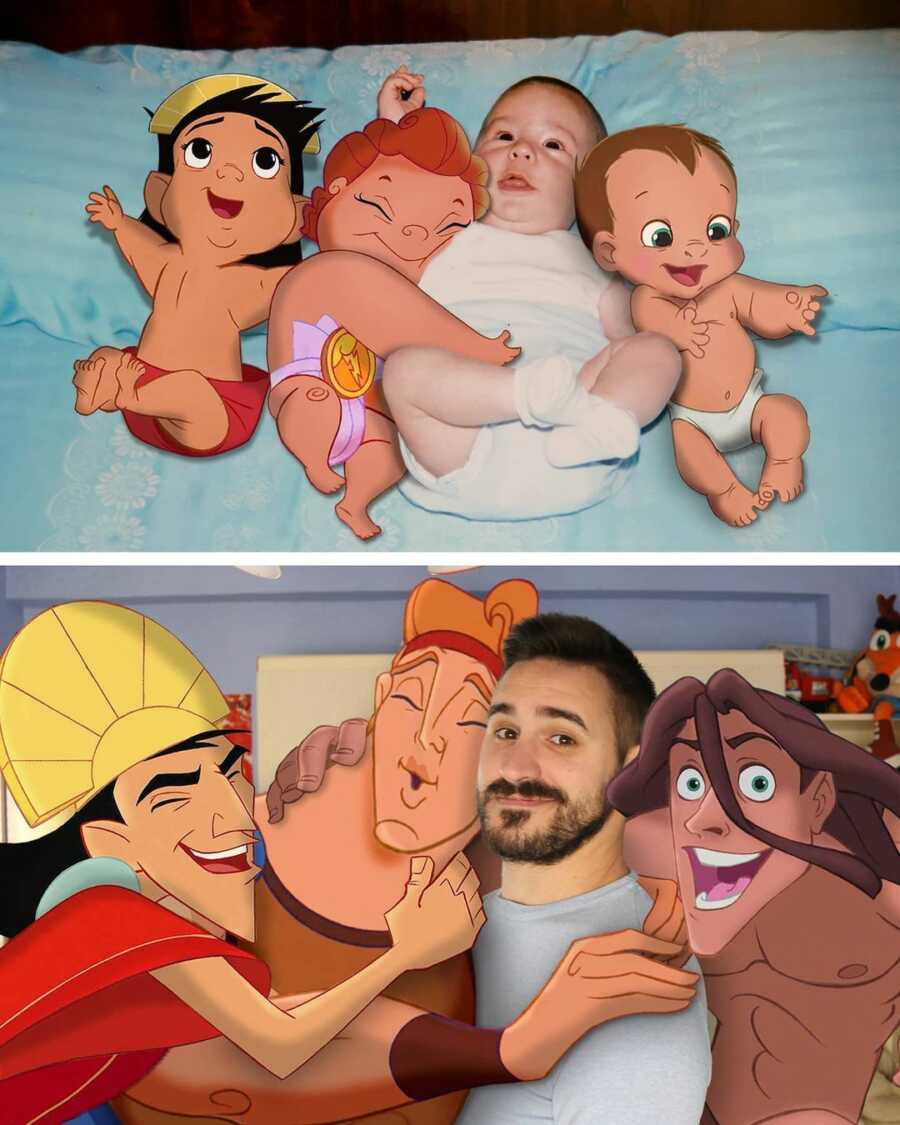 #11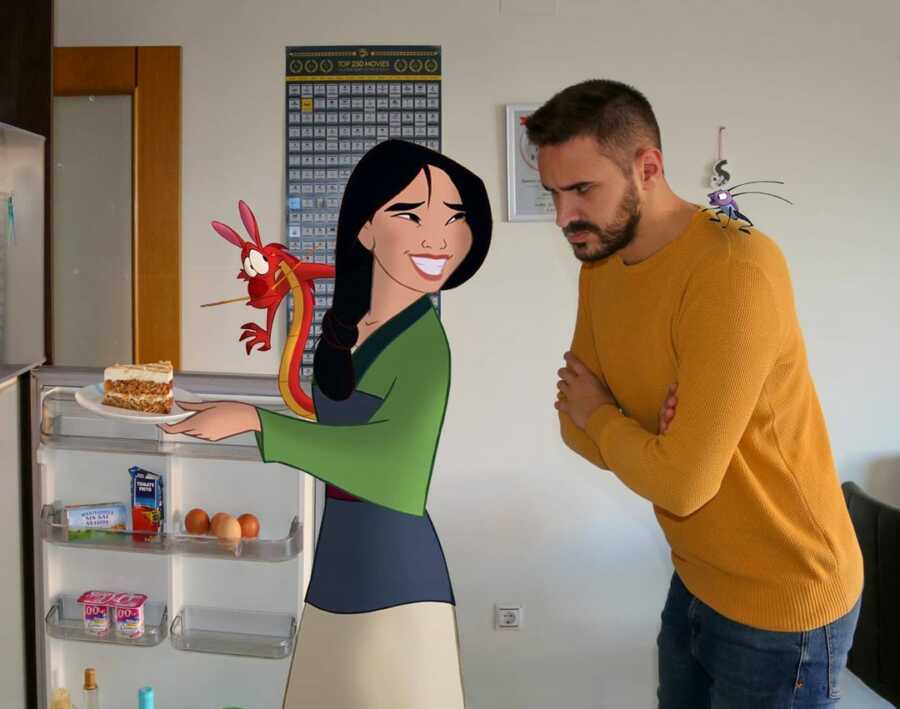 #12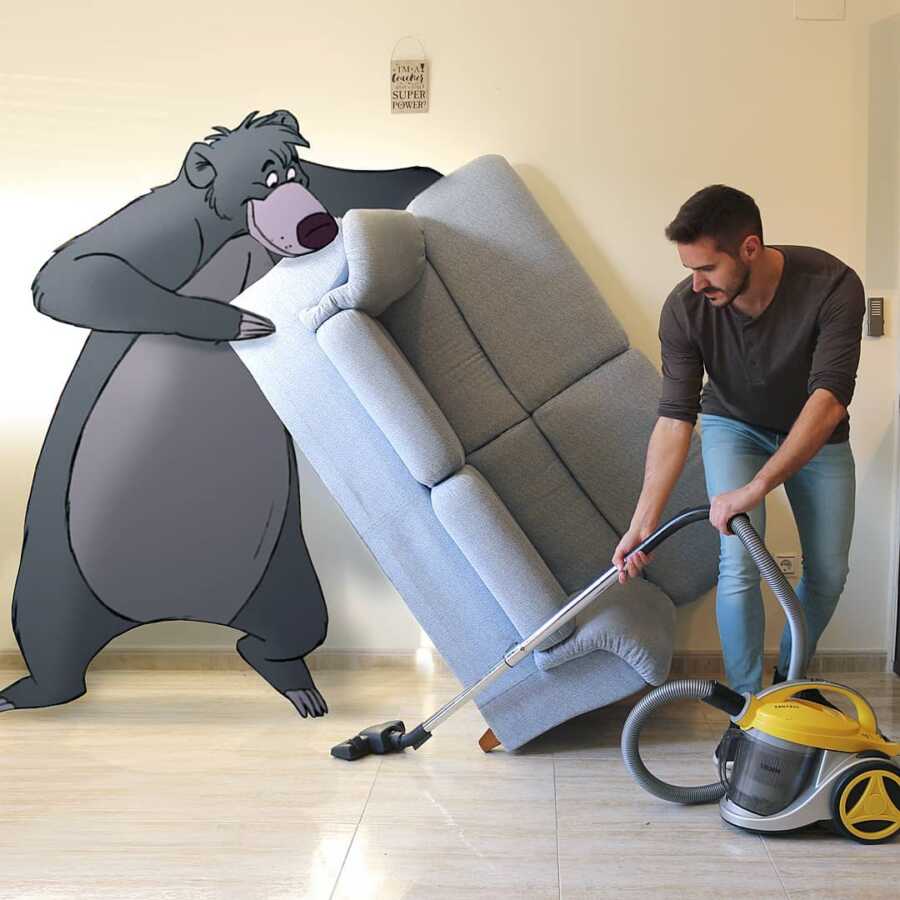 #13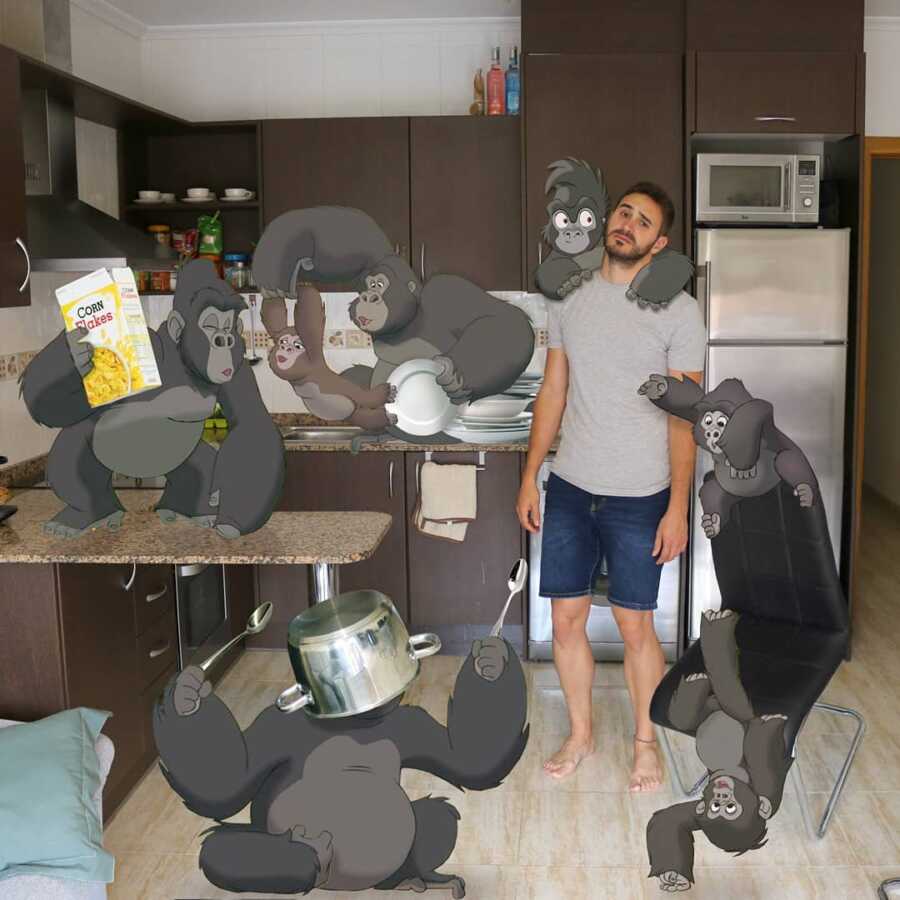 #14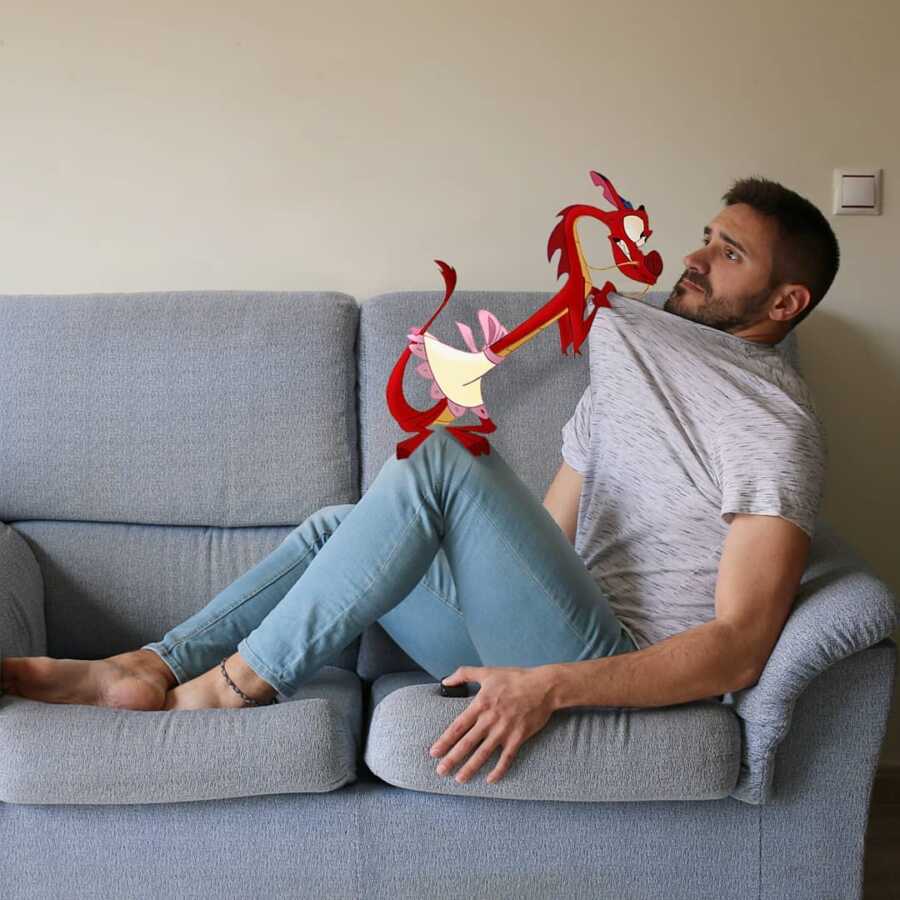 #15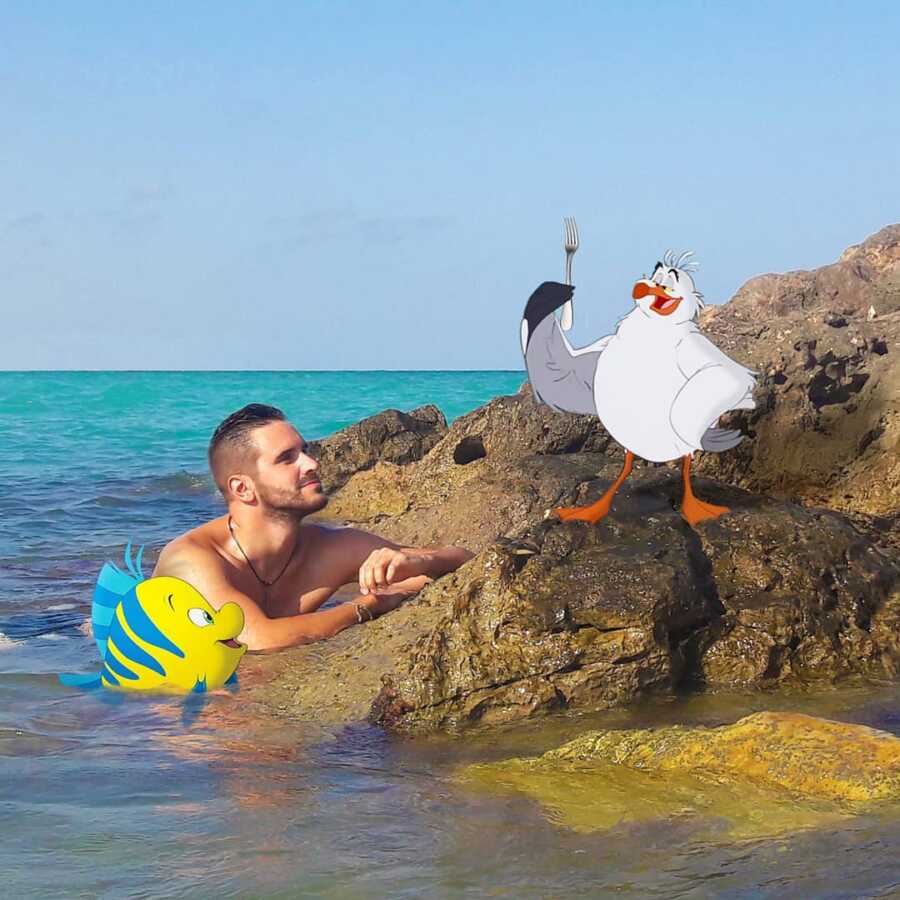 #16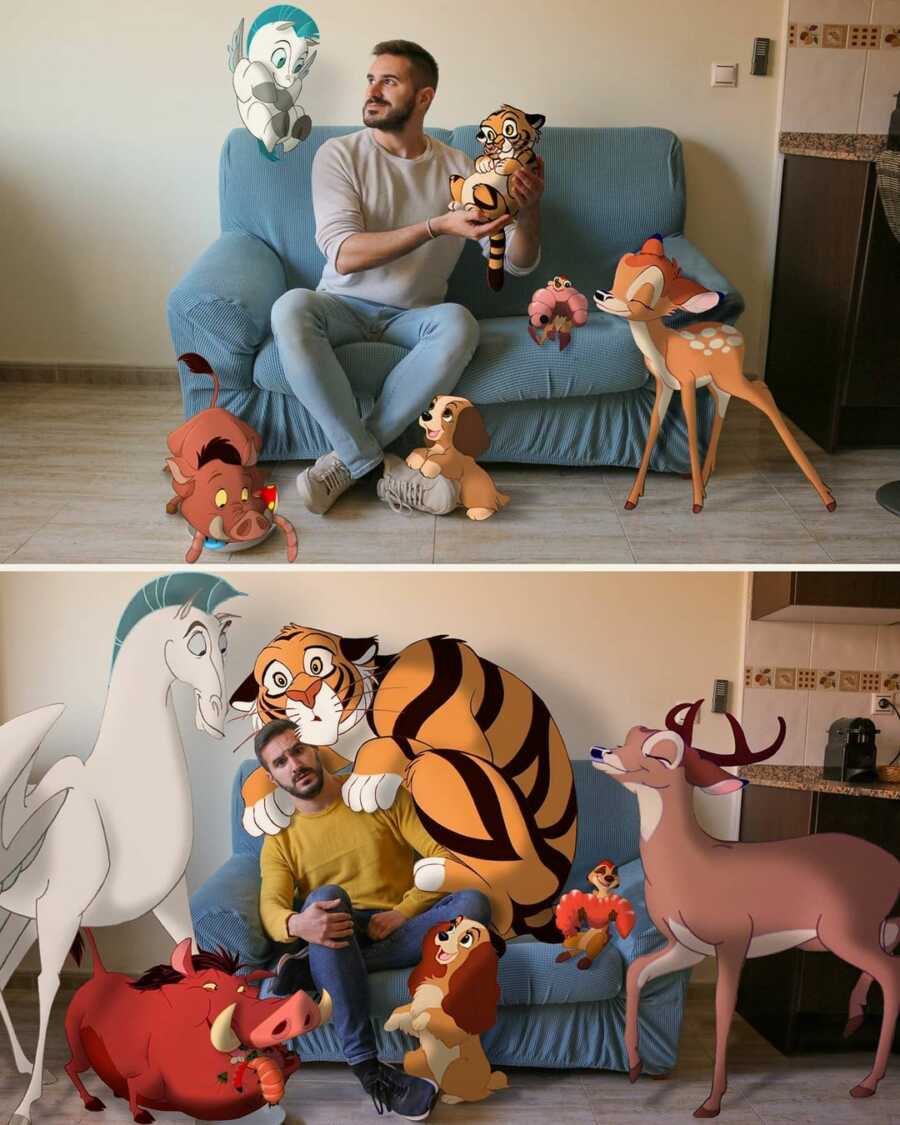 #17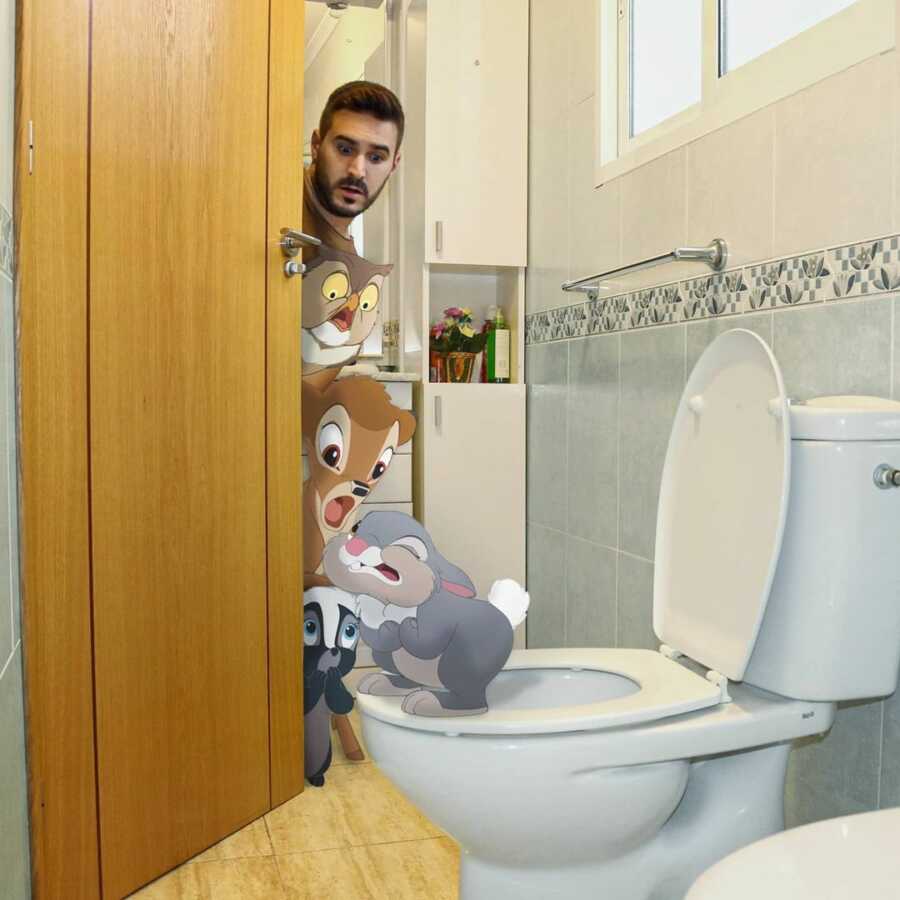 #18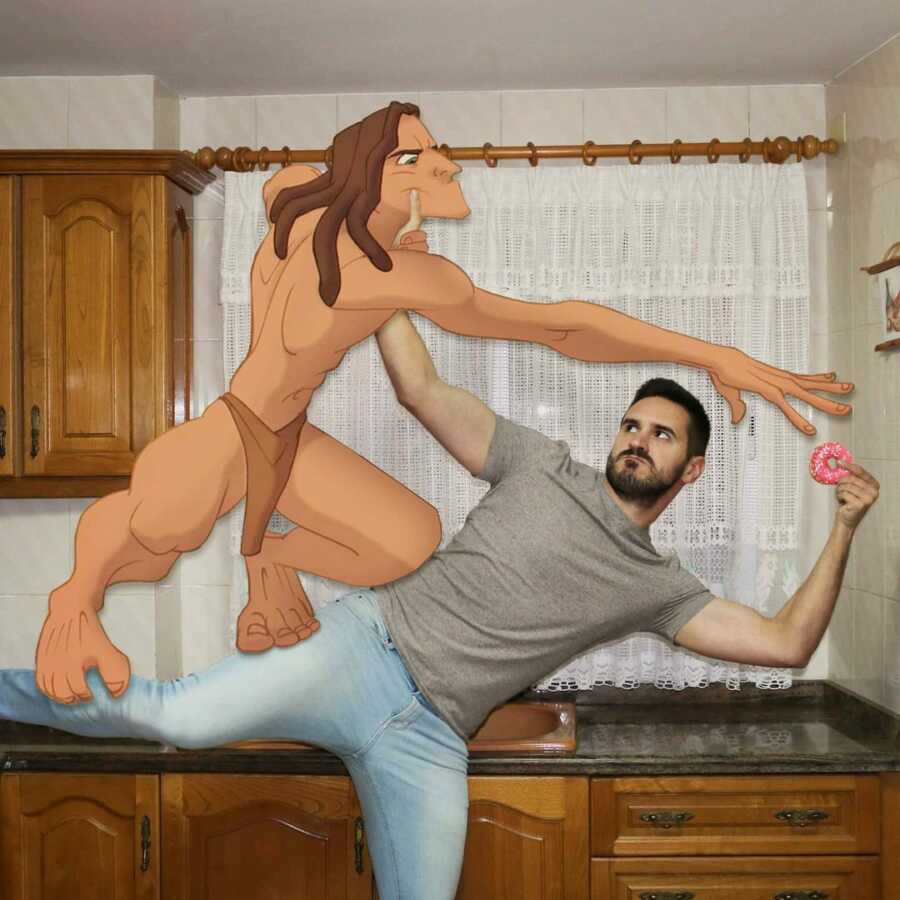 #19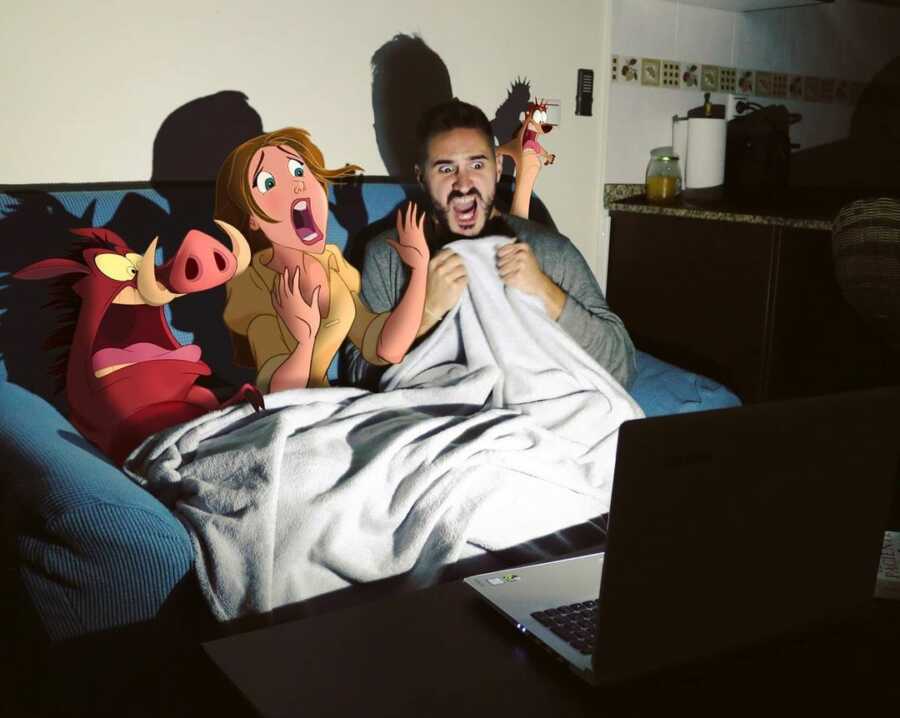 #20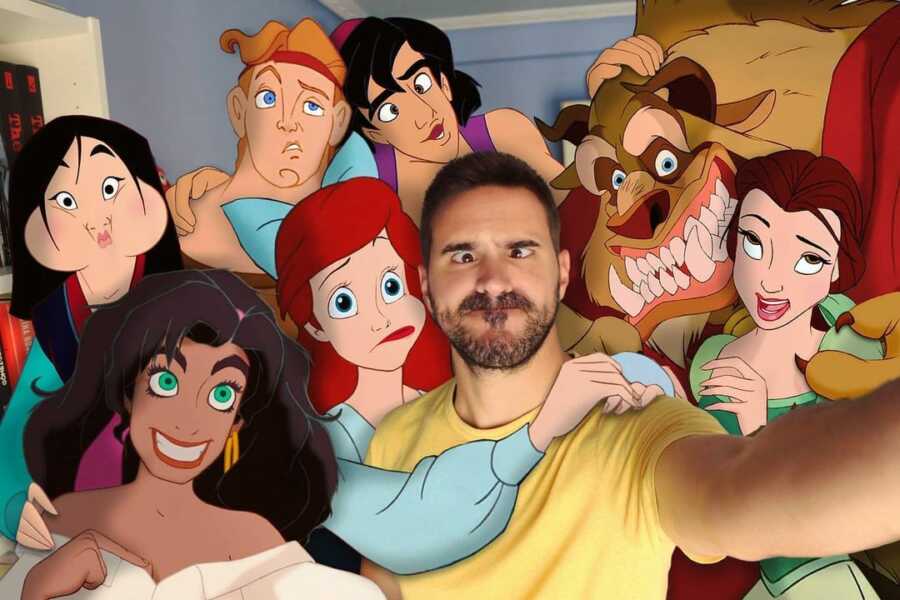 #21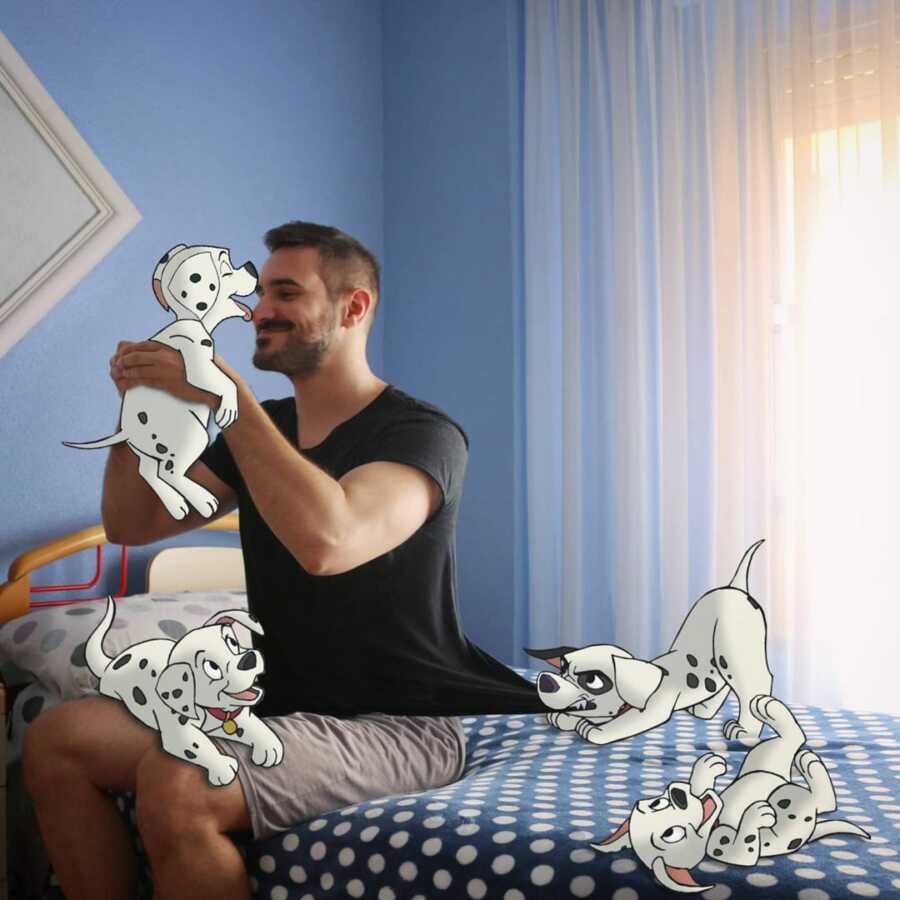 #22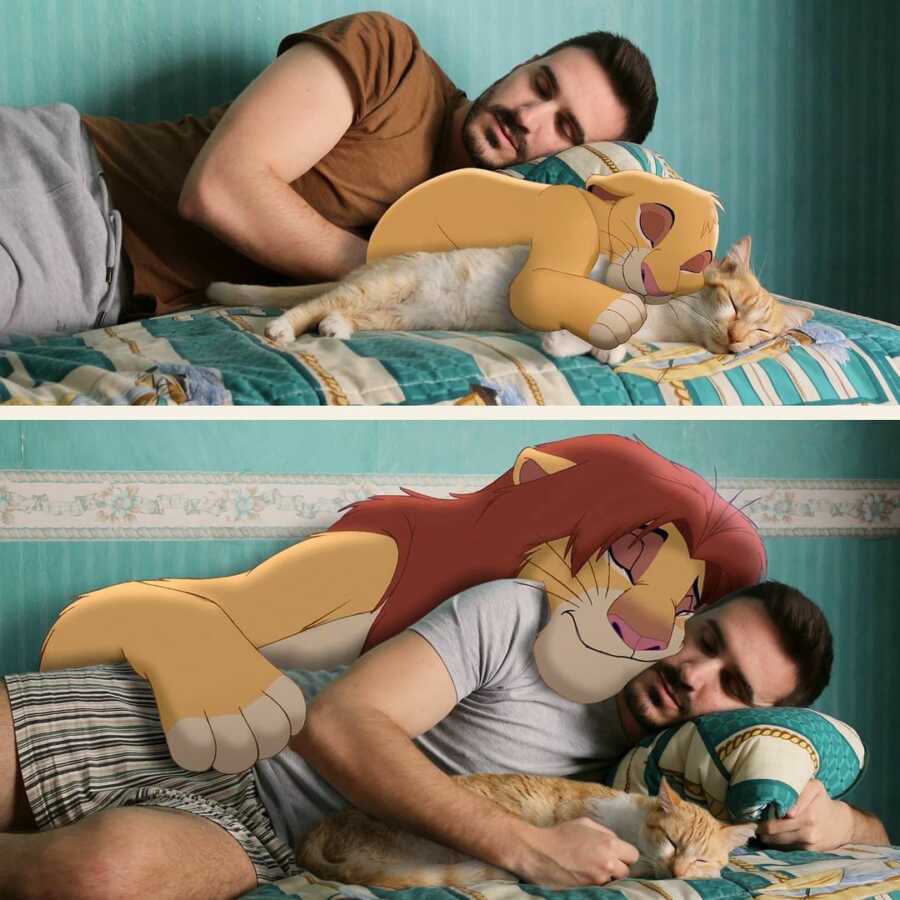 #23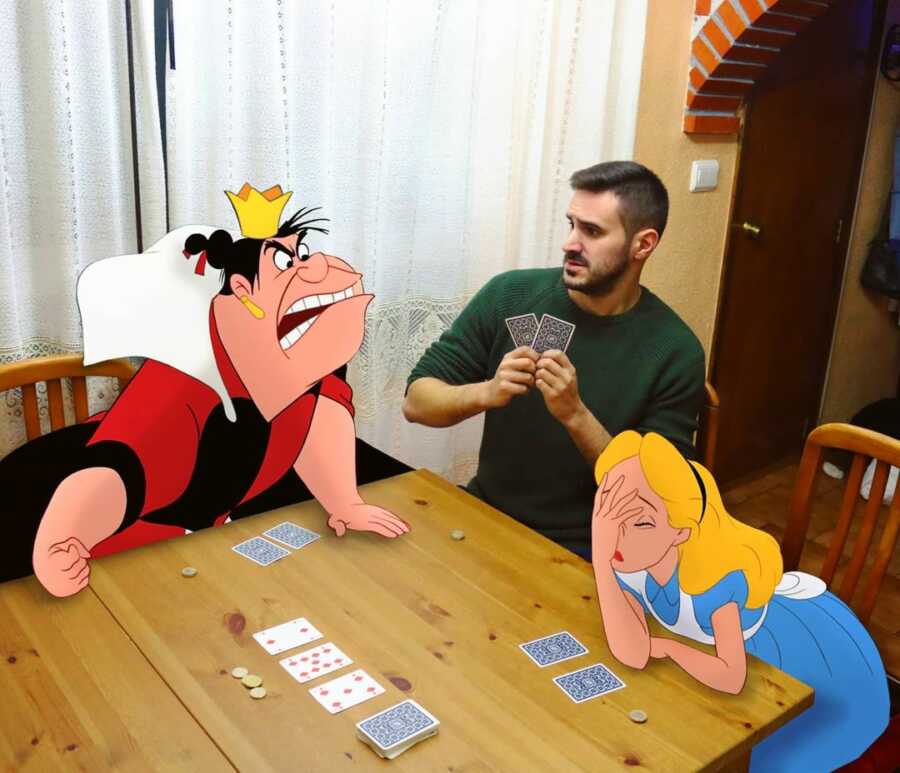 #24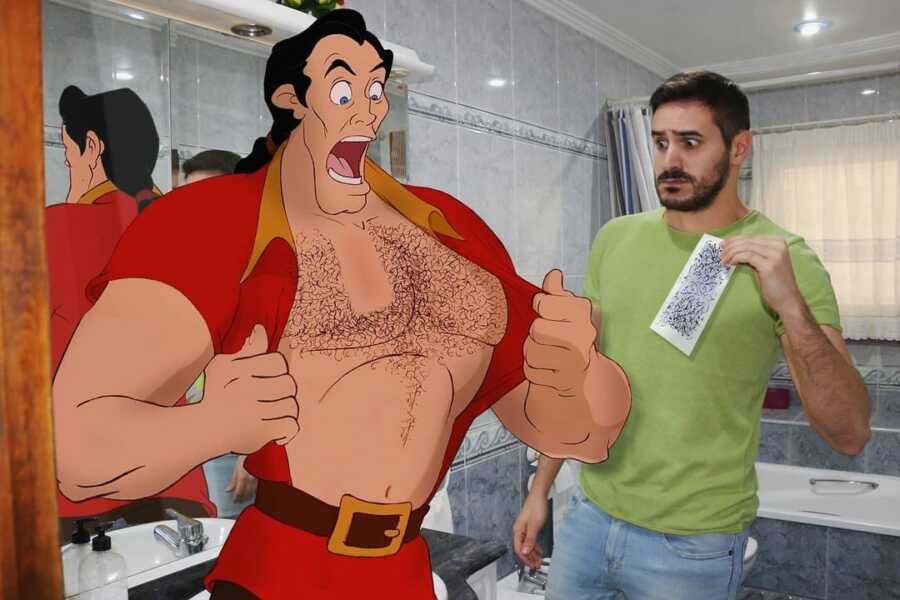 #25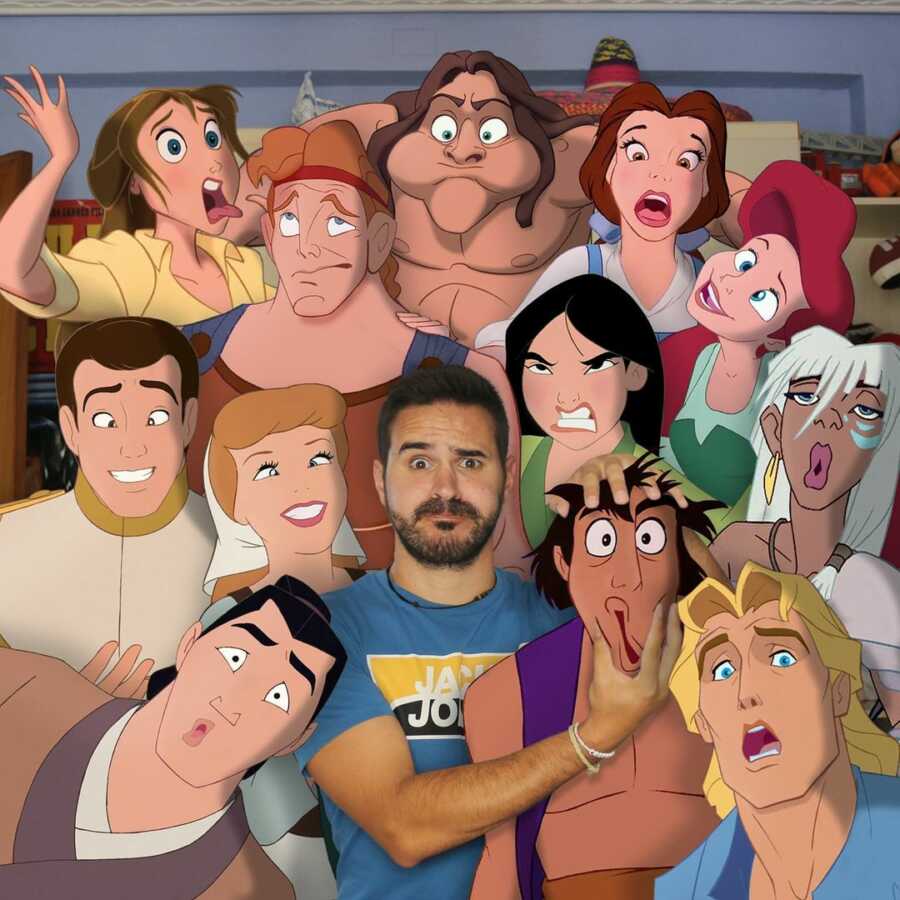 This story was submitted to Love What Matters by Samuel Manzanera. You can follow his journey on Instagram. Submit your own story here, and be sure to subscribe to our free email newsletter for our best stories.
Read more Disney-related stories here:
'My husband said, 'Emmy go put on your Elsa dress, I feel like dancing.' Minutes later, he came down the stairs dressed as Anna!': Dad surprises family with Frozen dance during quarantine, 'Even through a pandemic, he keeps us grounded'
'As my daughter studied Cinderella, I wondered why there were still no princesses who looked like I did.': Limb difference advocate embraces unique beauty cosplaying princesses
'I've been in complete awe of how my child was treated this past week': Disney World encounter leaves mom in tears
Stagehand dad builds his 7-year-old 'Princess' fireworks-filled Disney DIY bedroom
Do you know a Disney fanatic? Brighten someone's day and SHARE this story on Facebook with friends and family.