"I've been in complete awe of how my child was treated this past week. Every single cast member and character has treated him with the love and compassion a mother could only wish for her child. Snow White, however, very much made dreams come true.  I'm a single mom of a beautiful little boy. After working full time and going to college classes at night for 2 years straight, we needed a getaway! Disney World was our first choice seeing as no other type of movie is played at our house. My son has fallen in love with everything Disney the same way I did when I was his age. I planned it all out to go the week of his 3rd birthday, we packed up the suitcase and made the 12-hour bus trip to Orlando!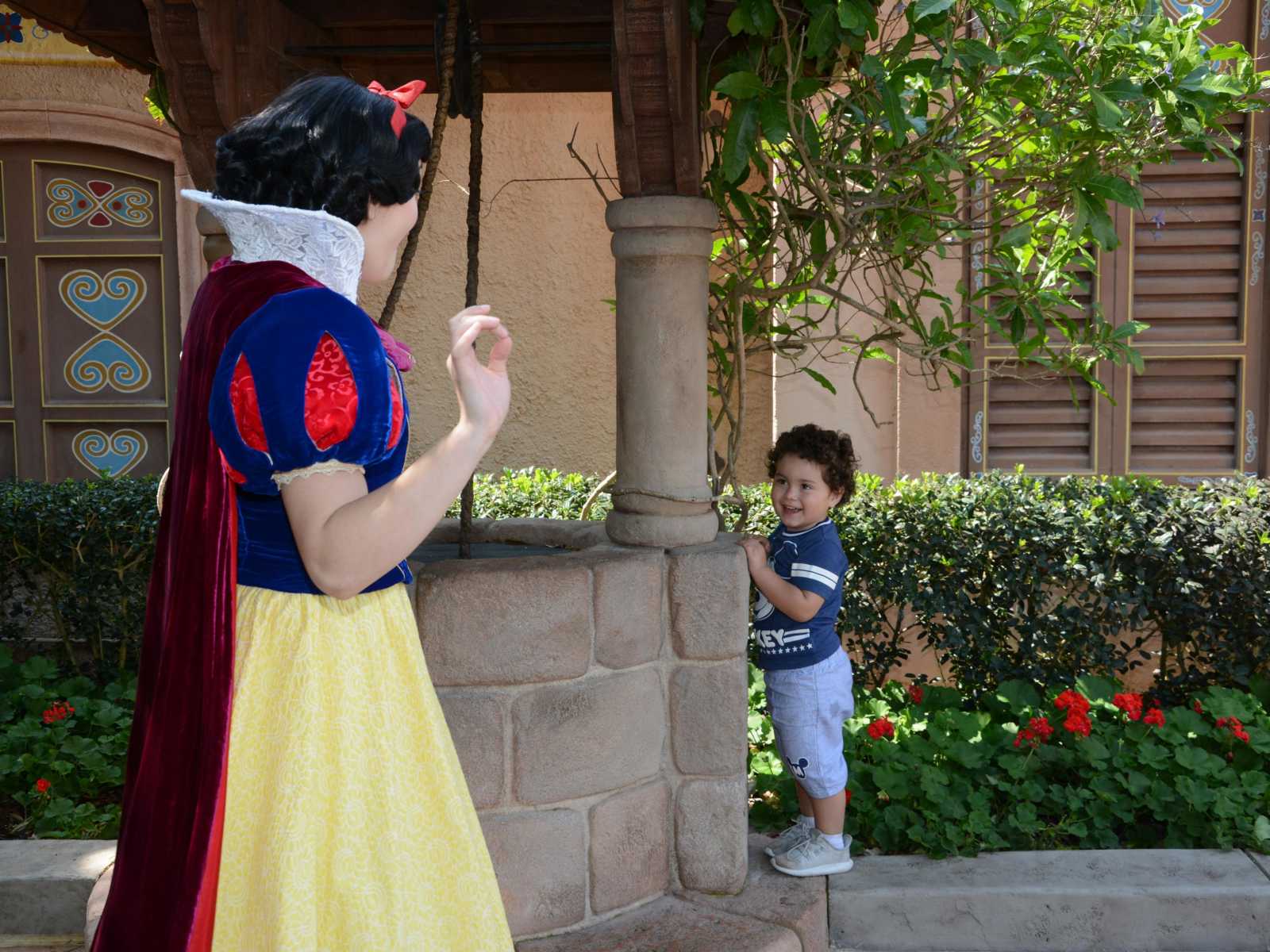 Our first day was spent in Epcot where we met Anna, Elsa, Jasmine, Alice and Aurora. We spent hours looking for Snow White though. We weren't leaving that park until we did! He tried to hang in there, he really did but once I finally found the line for Snow White, I looked down and there was my toddler fast asleep in his stroller. I contemplated waking him or not but went ahead and did it knowing how enthralled he would be to see Snow White! Well, he wasn't happy. He was so exhausted, my poor boy, so he had a meltdown.
When it came our turn, Snow White didn't even wait for him to approach her knowing how upset he was. She walked over, sat down on the ground with him and brought him in tight. I watched in complete awe as she rubbed his head and face as his sadness just melted away.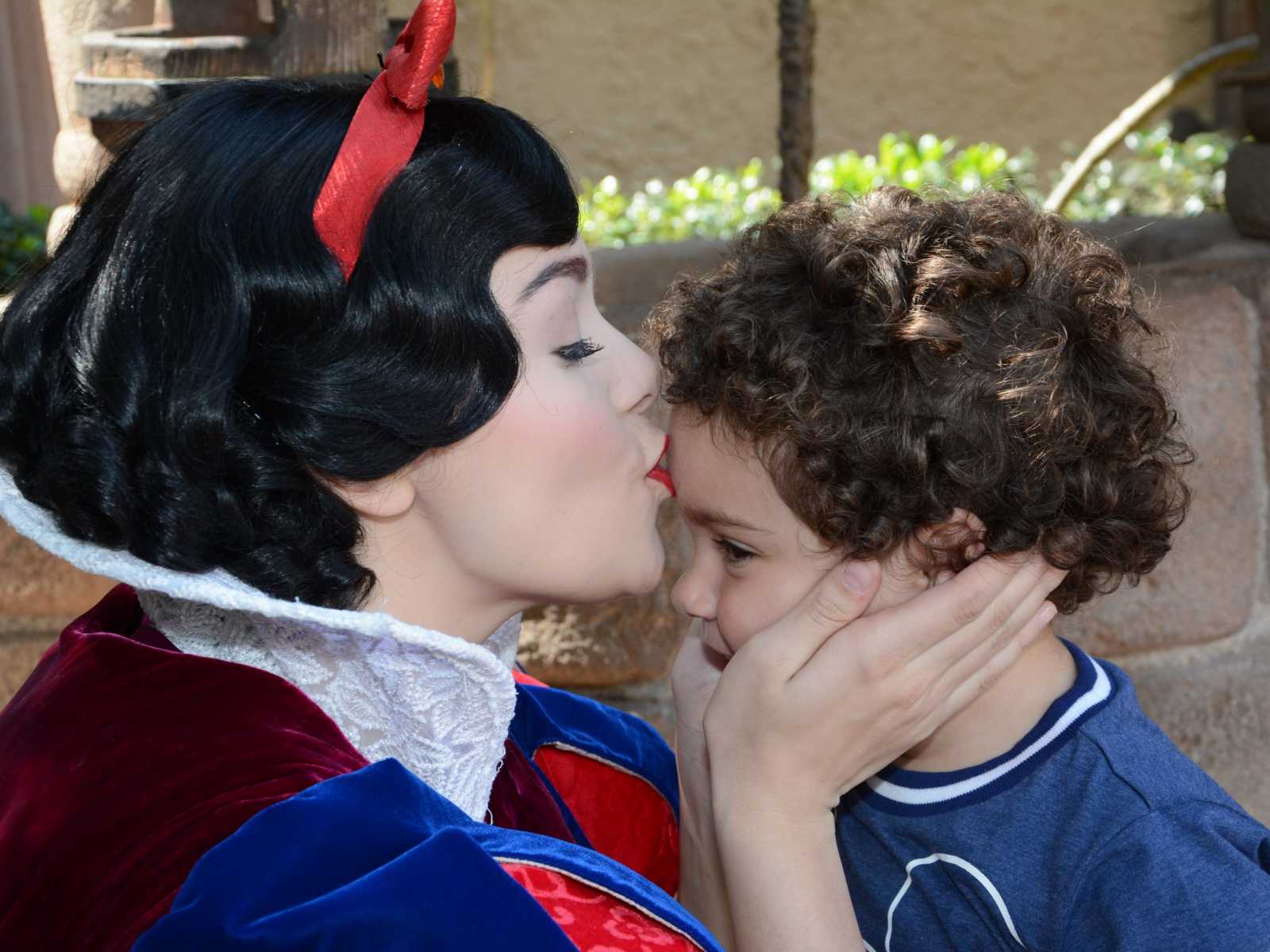 They continued to play tag and hide and seek at the wishing well and talked about the animals, the flowers and dwarfs. She understood every word out of his mouth and he was hanging on her every word. They spent about 15 minutes together with a line of people behind us. She took her time to turn his frown upside down and every move she made was filled with genuine care and compassion. Knowing he would be a little attached from the encounter, she walked him out when it was time to go and made sure not to rush him off. She took her time with the goodbye and planted 3 lipstick matted kisses on his face which he was obsessed with looking at in the selfie camera on my phone. I was in awe. I watched the video when we returned to our hotel that night and just couldn't get over it. The more I watched it and the week went on, the more I realized no other character touched our hearts the way that she did.Despite the fact that there was a hundred-person line behind us, she approached my very-sad-at-the-moment baby and this was the result. My heart beats harder every time I watch this video and see their pictures together.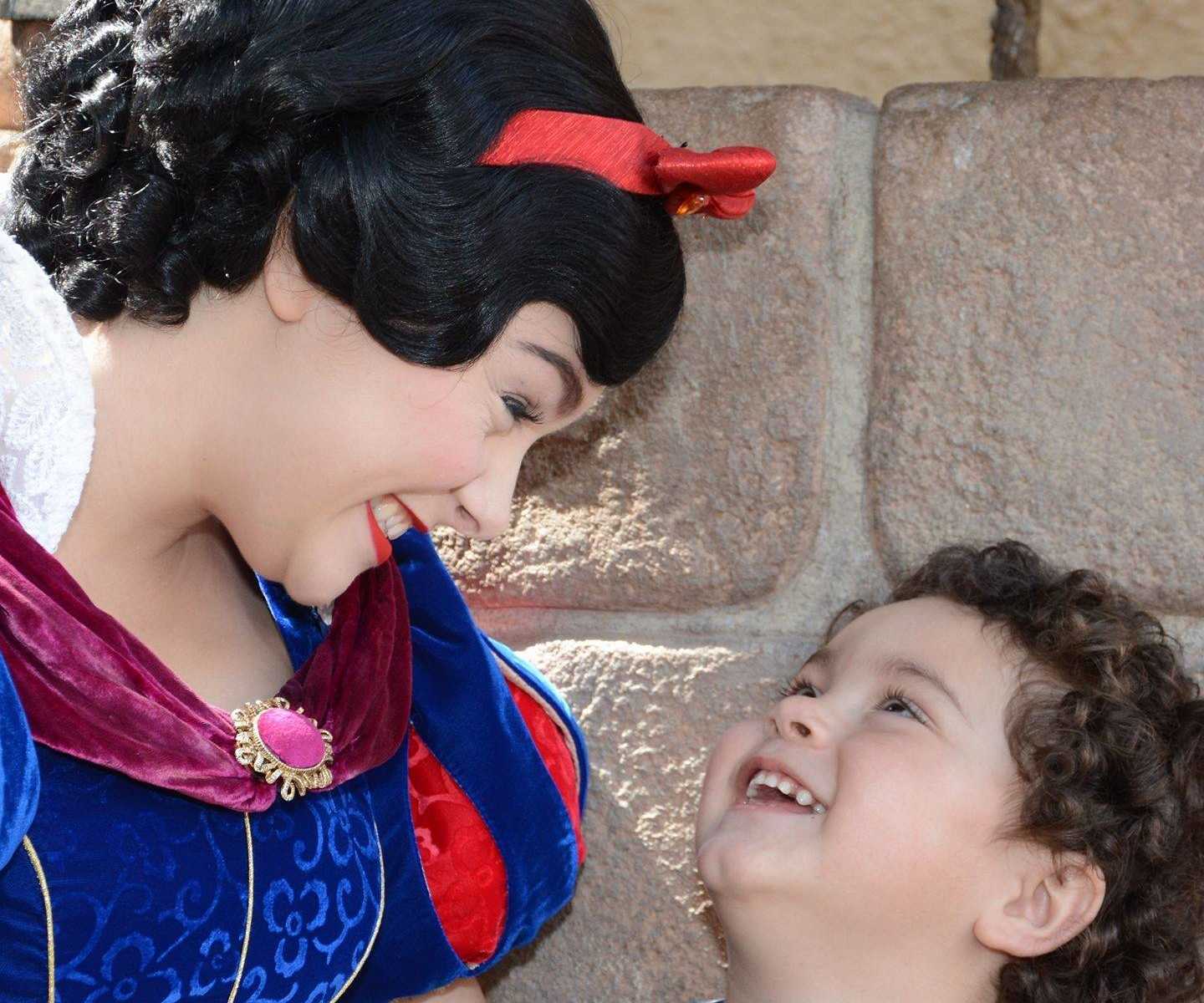 I ran into the photographer who took their pictures a few days later and she seemed excited to talk to us again. I explained that I know it's just their job to make the kids feel special. Her eyes got big when she told me Snow White talked about my little boy for the following two days straight. I started crying. Props to Snow White for becoming my son's best friend and being the highlight of our vacation. It's safe to say my son hasn't stopped talking about Snow since we arrived home and the DVD hasn't come out of the DVD player."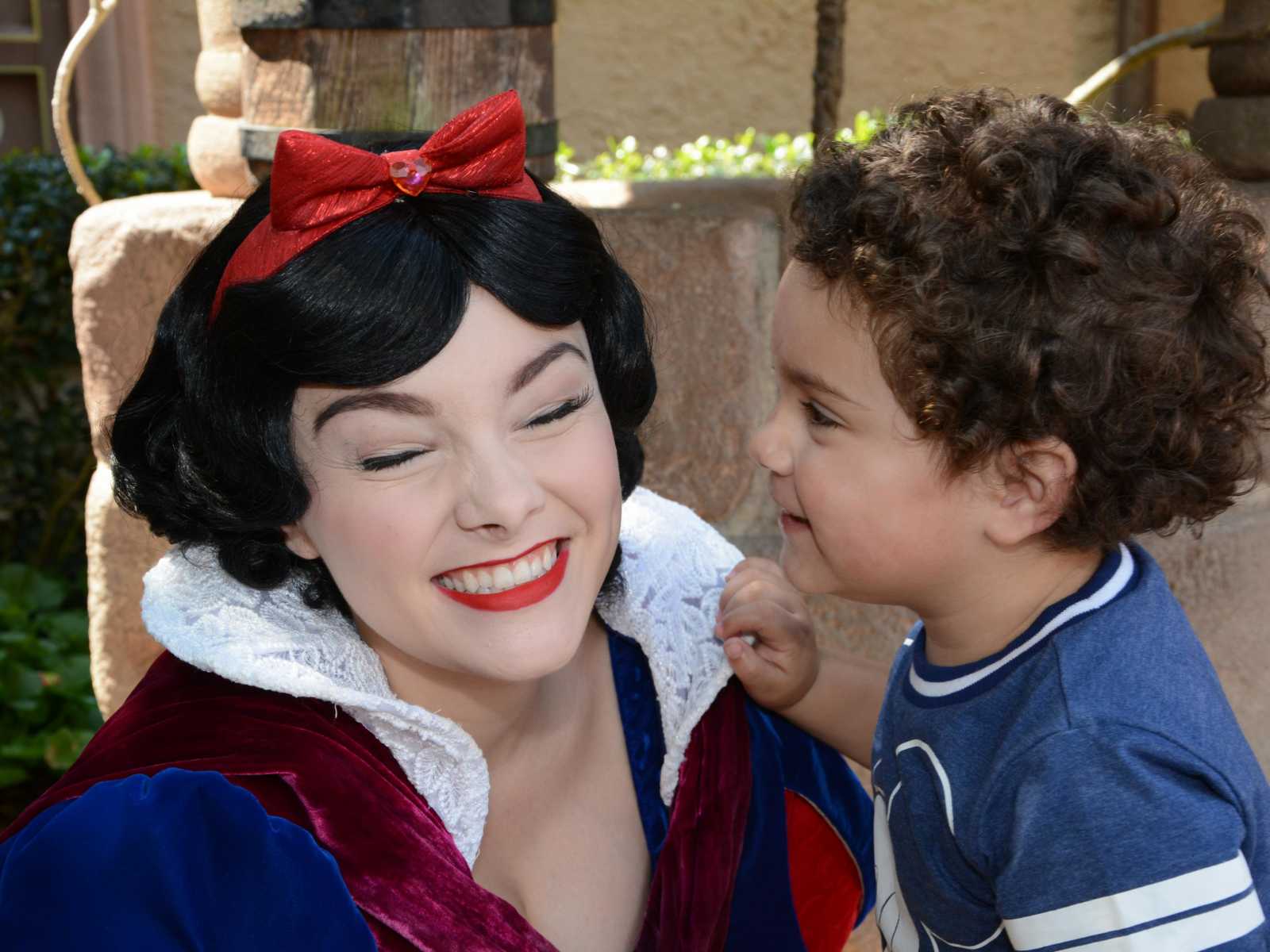 This story was submitted to Love What Matters by Brittney L. Jackson, of Pensacola, Florida. Submit your story here, and subscribe to our best love stories here.
Help us show compassion is contagious. SHARE this beautiful story on Facebook with your friends and family.
SaveSave
SaveSave