"I wanted to remodel my daughter Shelby's room with something fun and different. She is 7 years old and is in the first grade.
We started with the paint and carpet and decided to paint the sky on her ceiling. That's when I thought it would be cool to have fiber optics for the stars, then I thought lightning would really be awesome.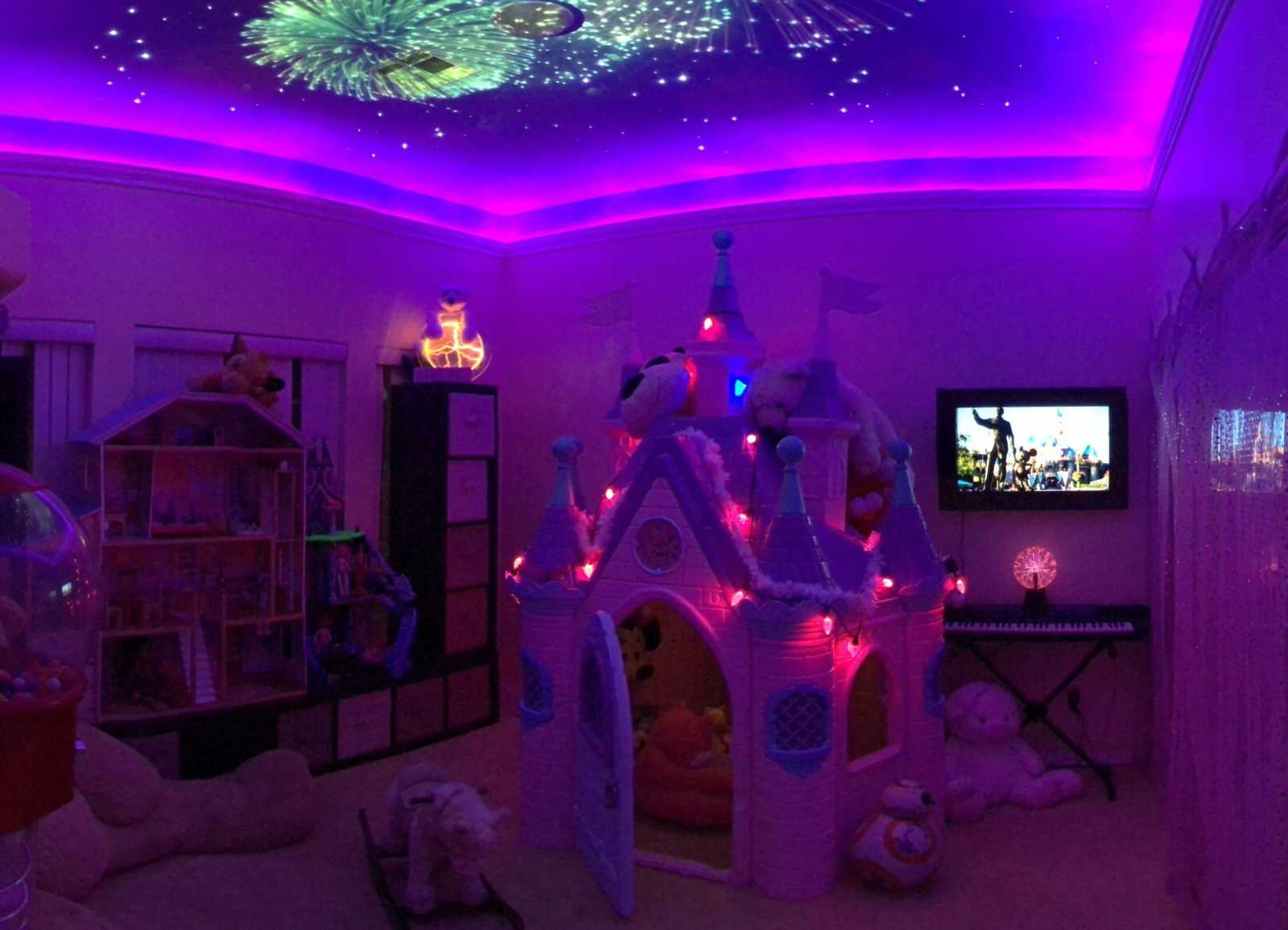 After doing that we got Shelby the castle for Christmas and put it in her room. That's where the fireworks idea came from.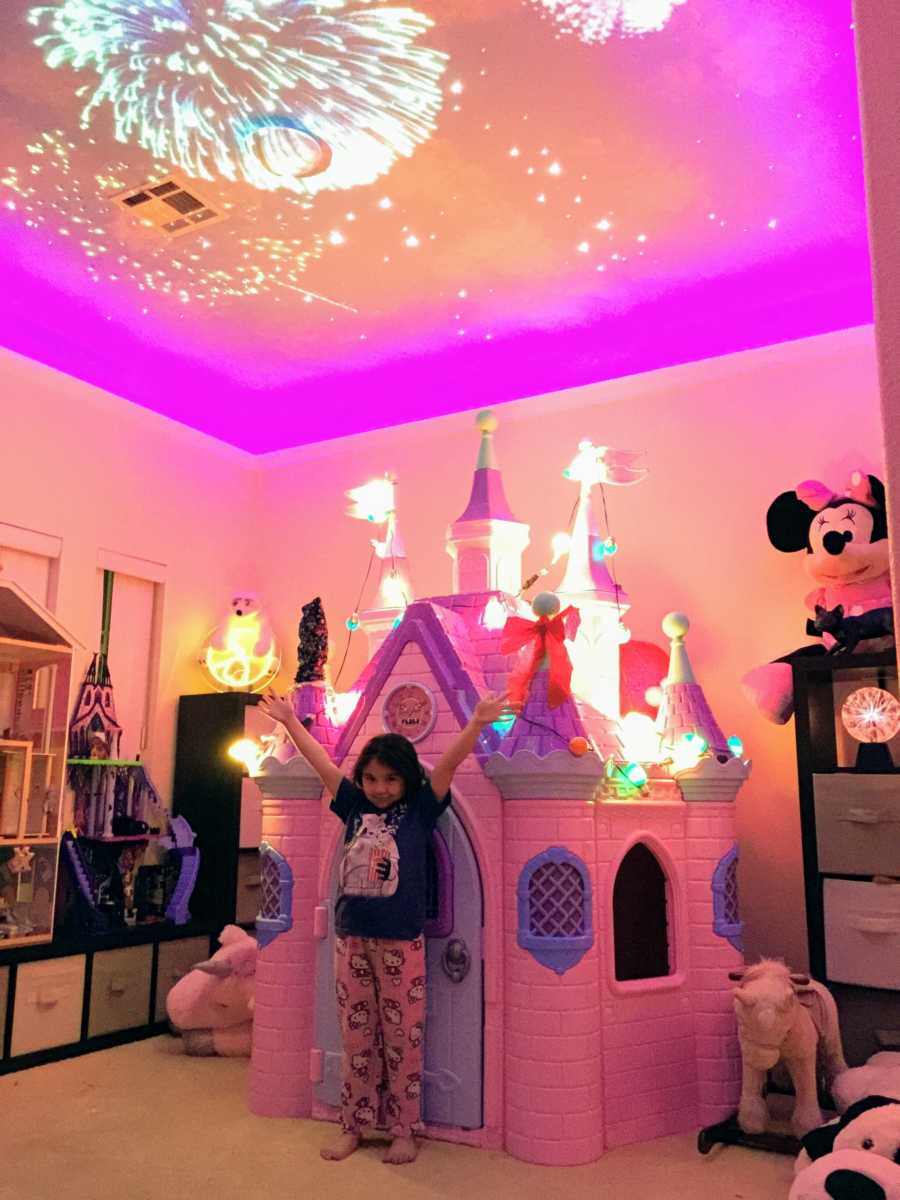 She really loves the room. She tells all her friends that I built it for her and that 'I can do anything.' That's the best part of doing this.
The room took about 3 months to do, but we just took our time and it all just came together. I'm a stagehand with IATSE LOCAL 720 and I work at Paris and Bally's Las Vegas, so this type of work comes naturally to me.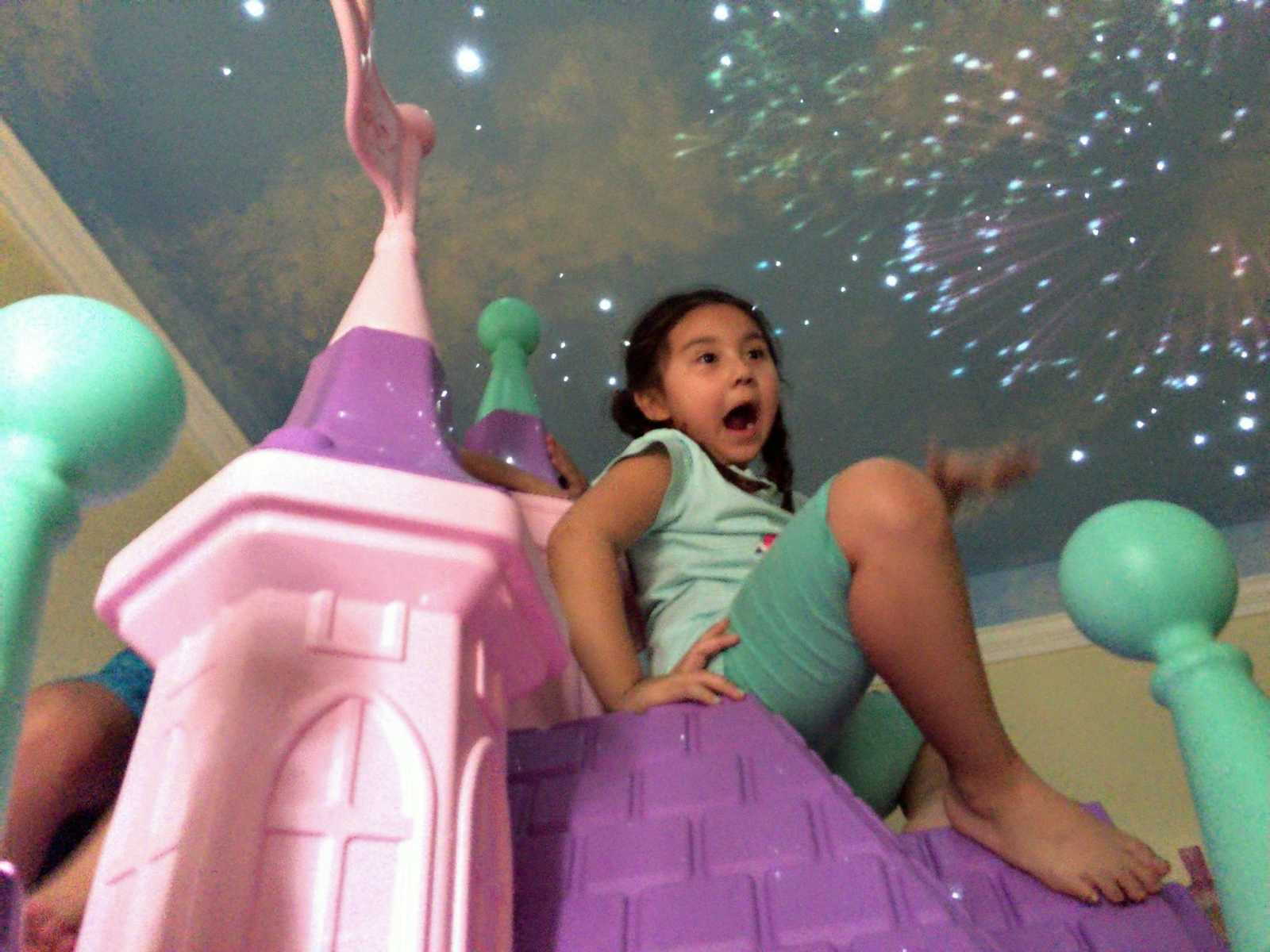 The hardest part were the fiber optics because you need to drill hundreds of holes in the ceiling and climb in the attic. The entire project wasn't difficult — you just need some creativity.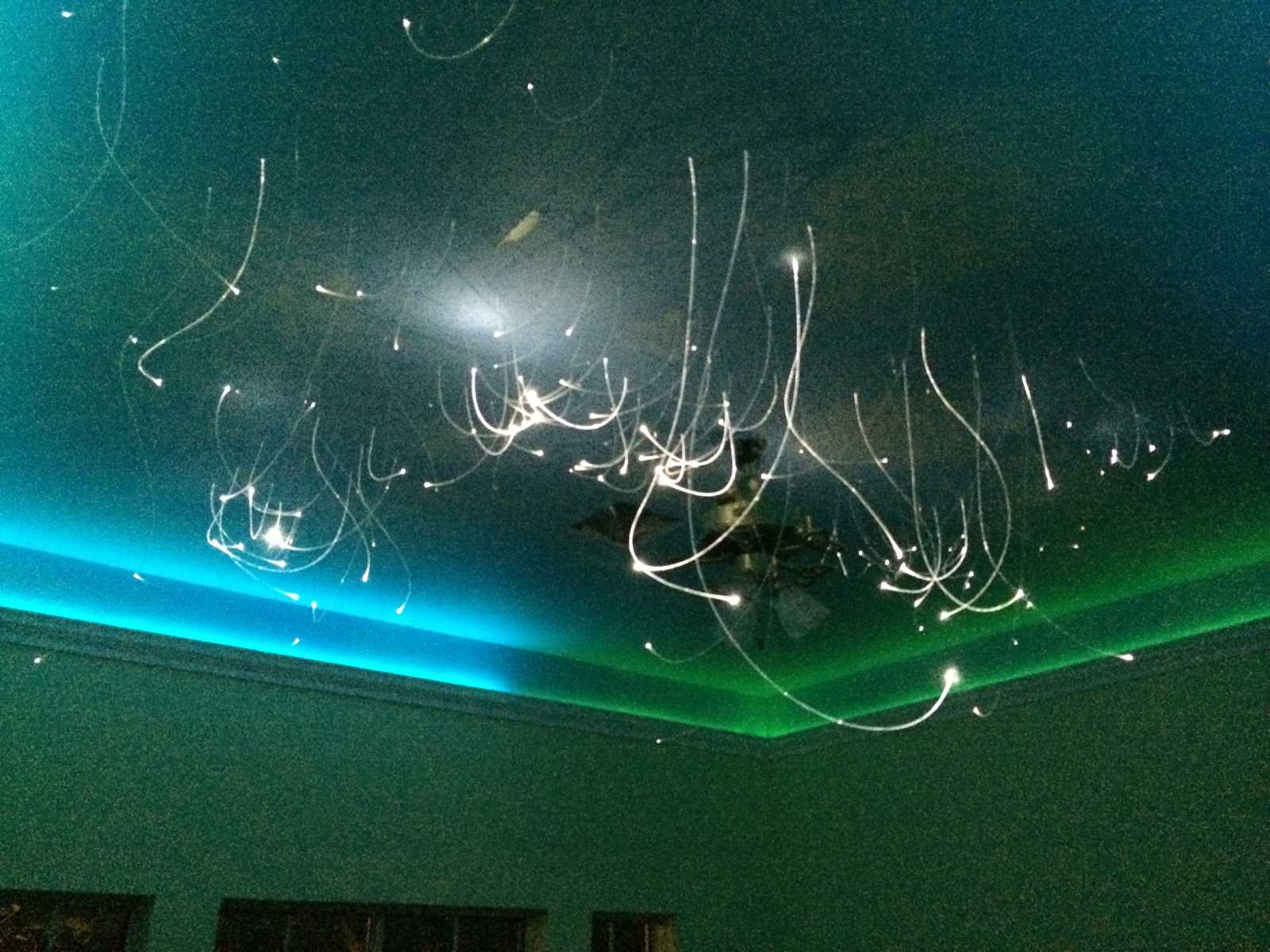 As she gets older, the only changes I'd see us making in the room is the furniture. We'll probably need to replace the castle with a bed, but I don't think anyone would outgrow the ceiling effects. I'm going to add a projector on the ceiling to project images on the carpet like water, grass and lava.
When I see her playing or just reading a book in her room it really makes me happy. I feel like I really accomplished something amazing for her. I'm hoping she will tell her kids about her room one day and would want to do the same for them.
Shelby is and will always be my little princess."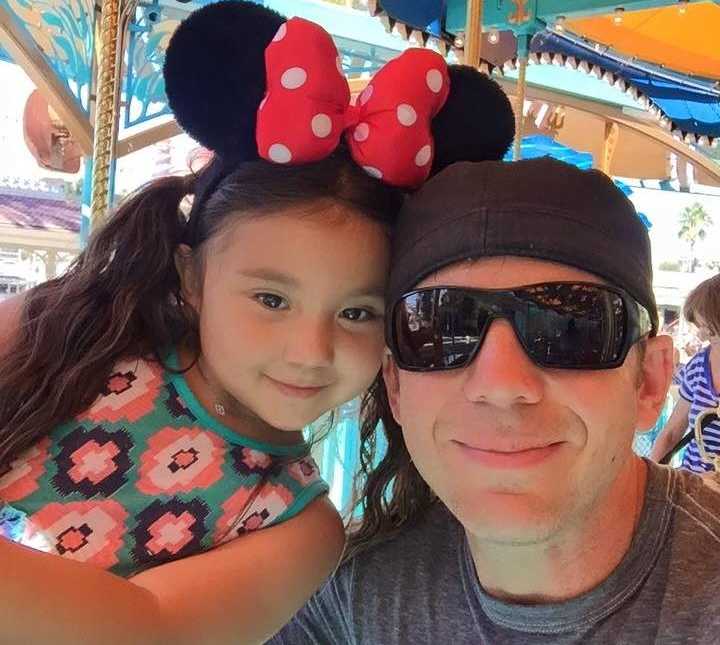 This story was submitted to Love What Matters by Lyle Coram of Las Vegas, Nevada. Submit your story here, and subscribe to our best love stories here.
Please SHARE this sweet story on Facebook if you can relate to this daddy-daughter bond!
SaveSave