"As a wedding photographer, I get the incredible privilege to capture some of the most beautiful love stories. But believe me when I tell you nothing prepared me for the overwhelming love and emotion that would fill the room on Katie and Kobby's wedding day.
I shoot a lot of first looks and I adore capturing those raw, intimate moments, but I think there is something to be said for that irreplaceable, goosebump moment when the entire room rises to their feet, the doors swing open and the groom sees his bride for the very first time.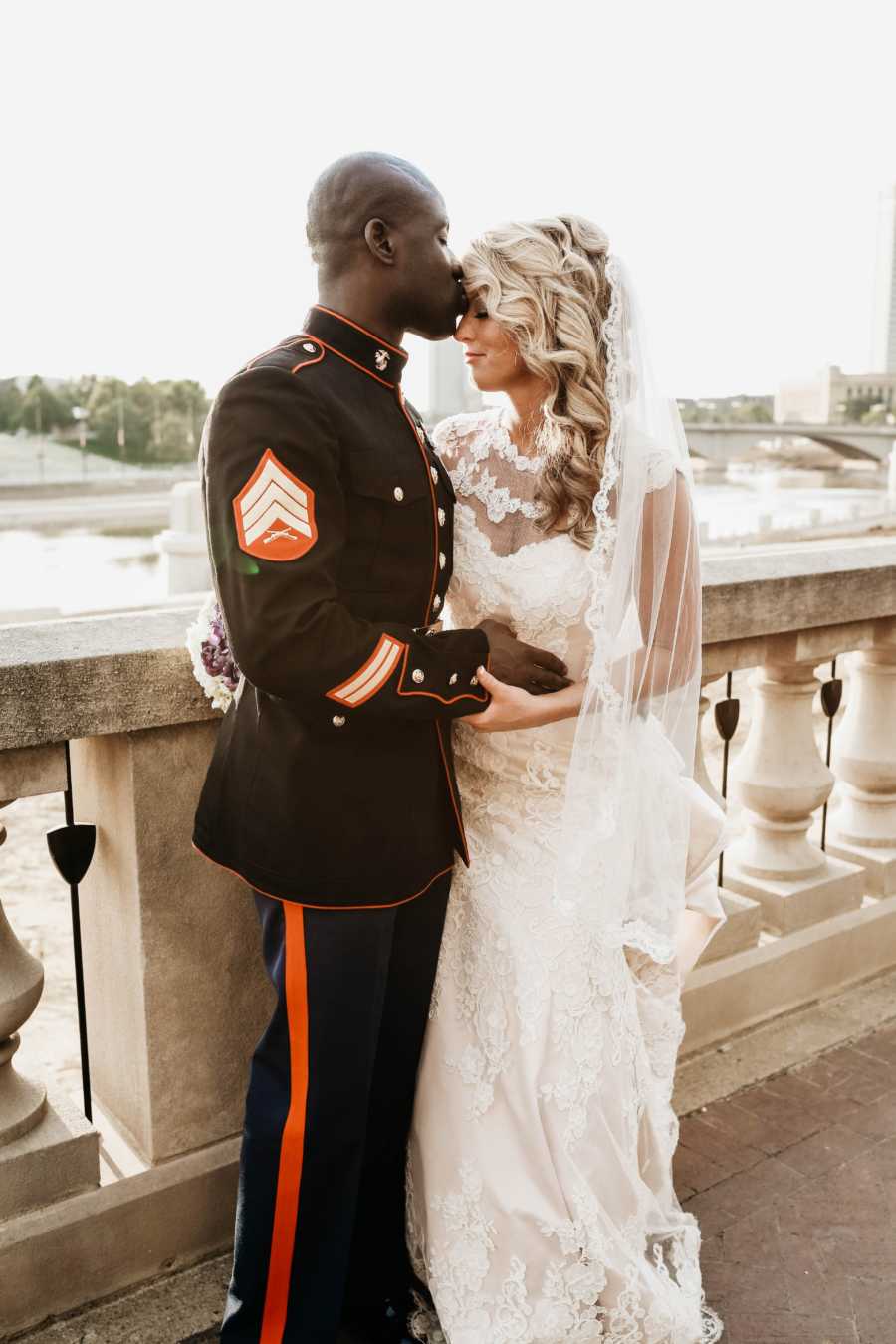 I'm a professional so I try my best to 'hold it together' while I'm working and not let my emotions get the best of me. Absolute epic fail. I tried so hard to hold in my tears that I was beginning to experience physical pain when I turned to capture Kobby's reaction and saw these sweet tears roll down his cheeks. My heart completely burst.
I cried not soft tears, but so hard that I fogged the viewfinder on my camera. Wish I was kidding. In a world that can sometimes seem so full of hate… on that day, in that church, there was no black or white, there was just love, and man…. there was SO much of it. Hands down one of the most powerful moments I've ever experienced.
They are those rare humans. The ones that are just made of pure goodness. The ones you root for. The ones that can set your soul on fire by simply being around them. THEY are my why. The reason I do what I do.
If your heart isn't bursting already: UPDATE — after a long battle with loss and infertility, they welcomed a healthy baby boy into this big beautiful world yesterday. Cannot wait to capture their newest little love story."
This story was submitted to Love What Matters by Erika Franta of Erika Brooke Photography in Columbus, Ohio. Submit your story here, and subscribe to our best love stories here.
Please SHARE this story on Facebook to encourage others to cherish every moment and love what matters most.