"From the time when I was a tiny girl, I knew I wanted to be a mom to children who had additional needs. I was convinced early on that those who happen to have a diagnosis (or a few) have life way more figured out than the rest of us. This passion stayed with me through my childhood, teen, and young adult years.
During my time at college pursuing a degree in special education, I became friends with a wonderful guy named Silas. He was interested in dating, but I told him I didn't think we were a good match. I told him I wanted nothing to do with the typical 'white picket fence' American Dream. I wanted to adopt children. Not just any children, but children who had additional needs. Silas transparently shared his heart wasn't there yet. But almost exactly one year later, Silas came to me and shared that God was changing his heart and he felt he could step into this calling with me. Little did I know, Silas would make the best additional needs daddy ever.
Silas and I married at the end of our senior year. At the time, we were hoping to pursue overseas adoptions of children with additional needs. However, we soon learned of the overwhelming need in our own city for foster and adoptive parents. So, as a couple of brand new newly-weds and both of us first-year teachers, we began taking foster classes. Oh, and we also became pregnant five months after our wedding.
I will never forget the day I received a call after our twenty-week ultrasound. 'There is something off on the ultrasound. Your baby has a large mass in his lung.' Life became a massive whirlwind as we migrated back and forth to a hospital three hours away to have our son monitored.
Some doctors told us our son would need a major surgery after birth but would be fine. Other doctors told us to prepare for the worst. It was such a scary time of learning how to be married, living in a city where we knew almost no one, both us being first-year teachers, and navigating becoming first-time parents to a baby who may or may not be okay. And yet none of this chaos ever silenced the call we felt to pursue fostering.
We moved into a house from our tiny apartment as soon as we could so we could license.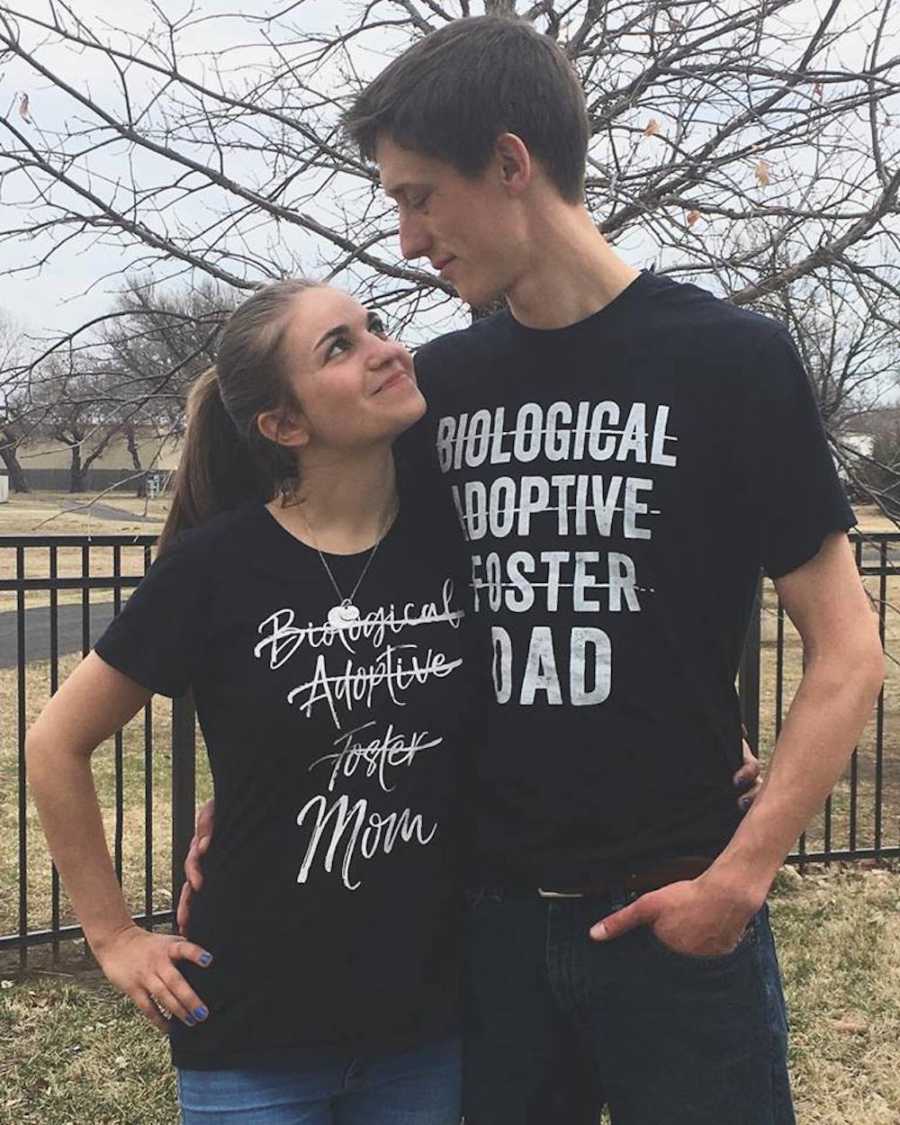 The older and wiser folks in our life were shocked by all we were taking on. We were constantly warned to step back and slow down. It is pretty laughable now our lives seemed even remotely crazy during that year. Thankfully, our son was born healthy and surgery was able to be delayed until he was nine months old.
When our baby boy was four months old, we finally got our fist call:
'There is a little boy. He is three. He has some really intense needs.'
'YES! Yes yes yes!!!' I screeched.
Our wise worker brought me back to reality. 'Micah, I love your enthusiasm but you need to talk to Silas. This boy really has some issues. This would be a lot for you guys.' I agreed and called Silas.
He was hesitant but agreed God seemed to be leading us to say yes. A few hours later, we pulled into the agency parking lot to pick up our foster son. He screamed and screamed while we met him, loaded his things, and buckled him into his seat. He screamed as we drove toward home.
Silas and I looked at one another with terror in our eyes. What on earth did we just say yes to? If only we knew this precious boy would only open the door to endless more big yesses.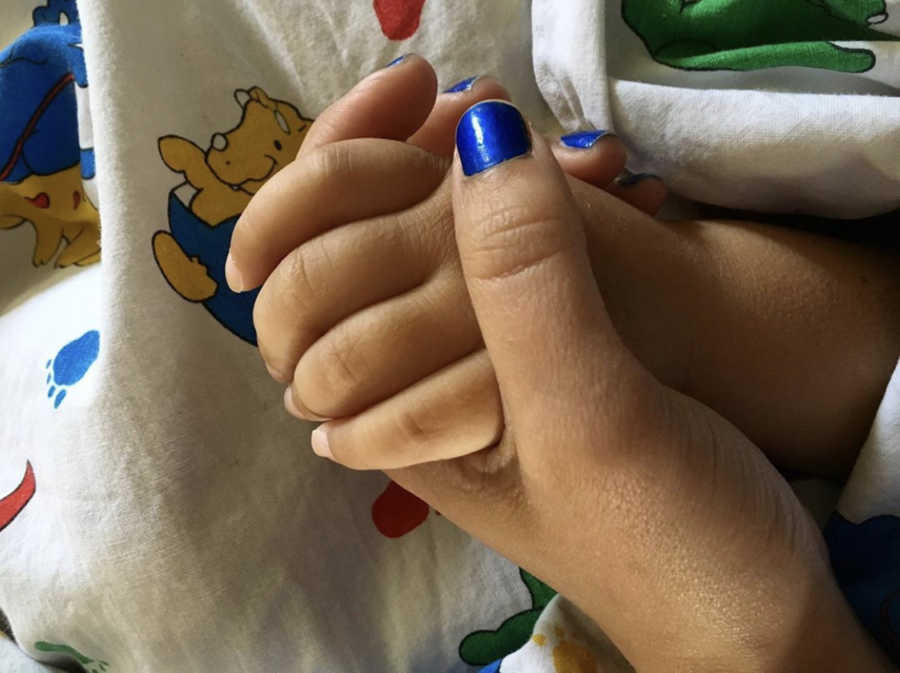 When we brought our him home, he had some very intensive behavior challenges that were a 24/7 job. But the hardest part of bringing our first foster child home was learning to navigate the world's perception of foster parents and foster children. We did not find the immediate support we thought we would and found ourselves crushingly isolated for quite some time. We also became aware of a great deal of corruption within the system and had to quickly learn if anyone was going to advocate and fight for children in our home, it would be us.
Long story short, this little boy ended up capturing our hearts. We vividly saw how unconditional love and structure can make a world of difference. We learned with the boundless grace of God and a willingness to live messily and imperfectly, we can do the hardest things.
It has been four years since we gave our first yes. In four years, we have said yes to almost 30 children. While we originally saw ourselves gifted to care for children with cognitive differences and perhaps minor medical needs, God had other plans. We now almost only receive calls for children who have intensive medical needs and/or very severe developmental delays. Sometimes, we are given helpful information. Other times, the child comes with needs and machines we have never seen before and we count on YouTube tutorials and friends at the local hospital to teach us.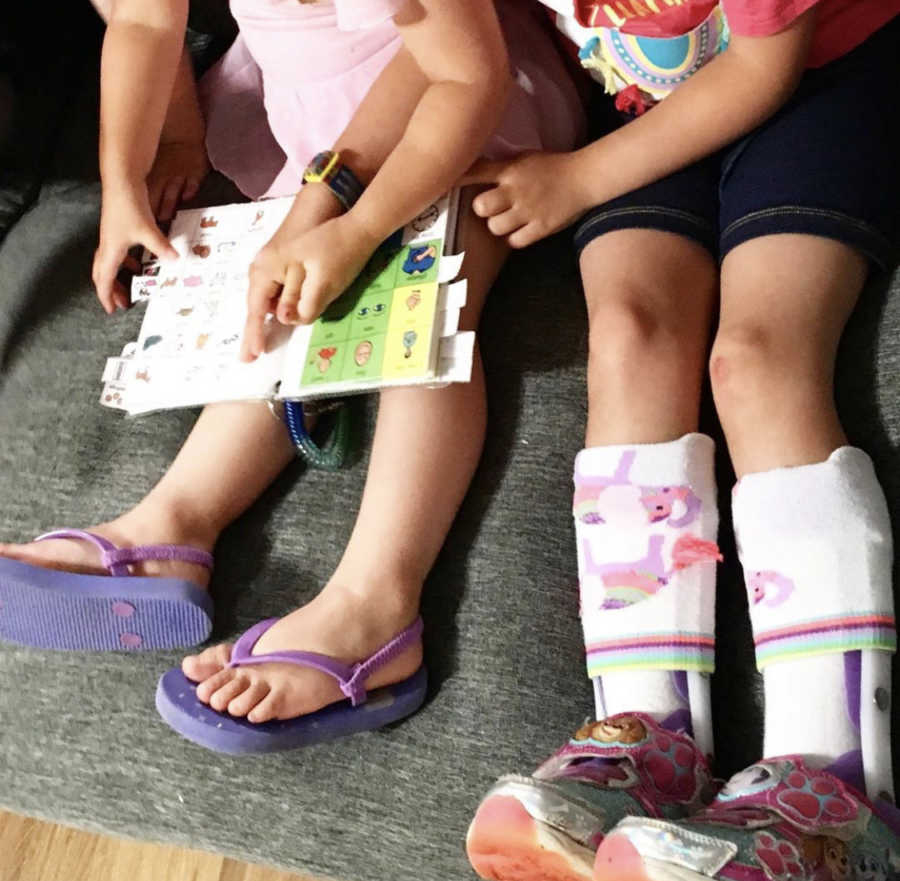 In four years, I have undergone quite a transformation. I, the people pleaser who used to not dare to utter a confrontational word, has fought a big city education system, the medical community, the higher-ups of the legal system, and the child welfare system. I have written countless letters to judges, lawyers, doctors, and administrators. I have become a fierce advocate for those who are not given the opportunity to speak up for themselves. I am not sure a medical condition exists that could frighten me away. I have survived on the smallest amounts of sleep possible and cleaned up more bodily fluids than I could have imagined. I am nearly a pro at decoding medical jargon and figuring out medical equipment. I never count on a calm season in life.
Silas and I have now been married five years and have two biological children, two adopted children, and foster one to three children at a time. Perhaps the most important thing we have learned in five years is how to build a foundation. People still worry about  our family and the life we have taken on. I wouldn't dare say it is easy. Not even close. It has been the hardest five years of my life and I get overwhelmed daily. But we also have committed to seeking God and only walking through the doors He opens.
We make self-care, couple care, and care and connection for our children priorities. We do not take decisions lightly and are not willing to sacrifice our own sanity (at least not completely) or the safety and security of our current children for this calling. Yet, God continues to paint us within the most beautifully chaotic story created by the brushstrokes of His peace, providence, and glory.
Anytime I meet somebody who is interested in doing foster care, I try to ask them what their 'why' is. Being a foster parent can be one of the hardest and most isolating things you ever do. But it can also be the most beautiful and rewarding thing you do. It is an unbelievable privilege to help meet the needs of others.
Our life is absolutely crazy. I won't deny it. But not a day goes by I don't look through my dark circled eyes at this beautiful mess and know I am right where I need to be. Silas and I often look at one another and say, 'I love us.'
I do love us. I love the raw beauty we live. I love the way additional needs help one to focus on what truly matters. I love how easy it has become to live in the moment, make the memory, and roll with tidal waves. I love the incomparable compassion I see growing in my children who know nothing different from this life. More than anything, I love the God who never fails to be present and give us enough grace for the day, the night, and every yes He asks us to give."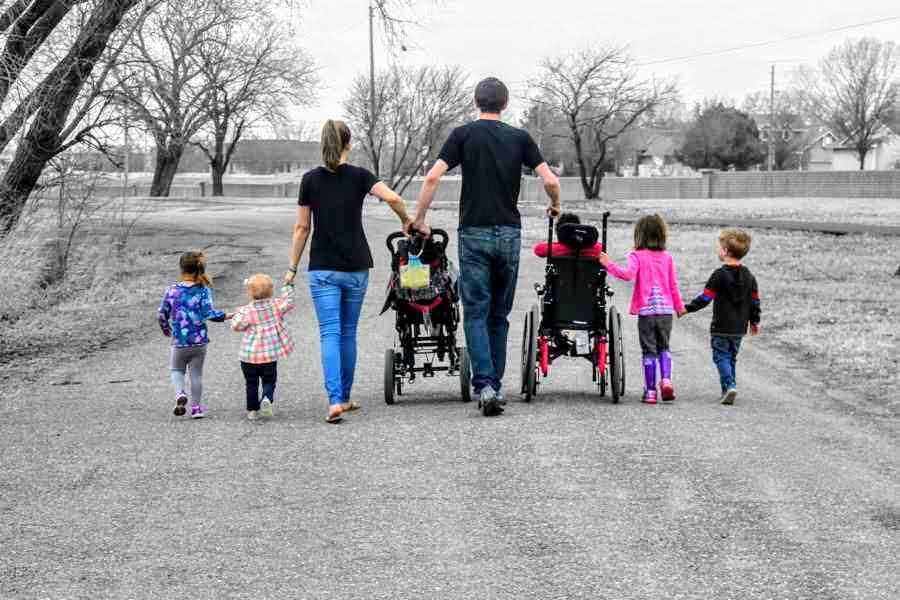 This story was submitted to Love What Matters by Micah Pederson. You can follow her on Instagram and her Blog. Submit your own story here and be sure to subscribe to our free email newsletter for our best stories.
Read more inspiring stories about fostering and adoption here:
'So, do you just not want kids?' I'd lie, tell them we weren't ready. No one wants to hear their nurse say, 'We can't have babies.': Woman embarks on foster care journey, turns 'party of 3' to a 'party of 6'
'Stop saying adoption rocks. It doesn't. And there's a side to it no one wants to talk about.'
Help us show compassion is contagious. SHARE this story on Facebook with family and friends.