"Have you ever had one of those moments in life when you step back for a second and think, I could have missed this! Where you remember how everything pointed to you saying no to a choice, but for whatever reason you said yes, and it forever altered your life? That is the feeling I so often experience when I look into my son's eyes. Allow me take you back 10 years or so.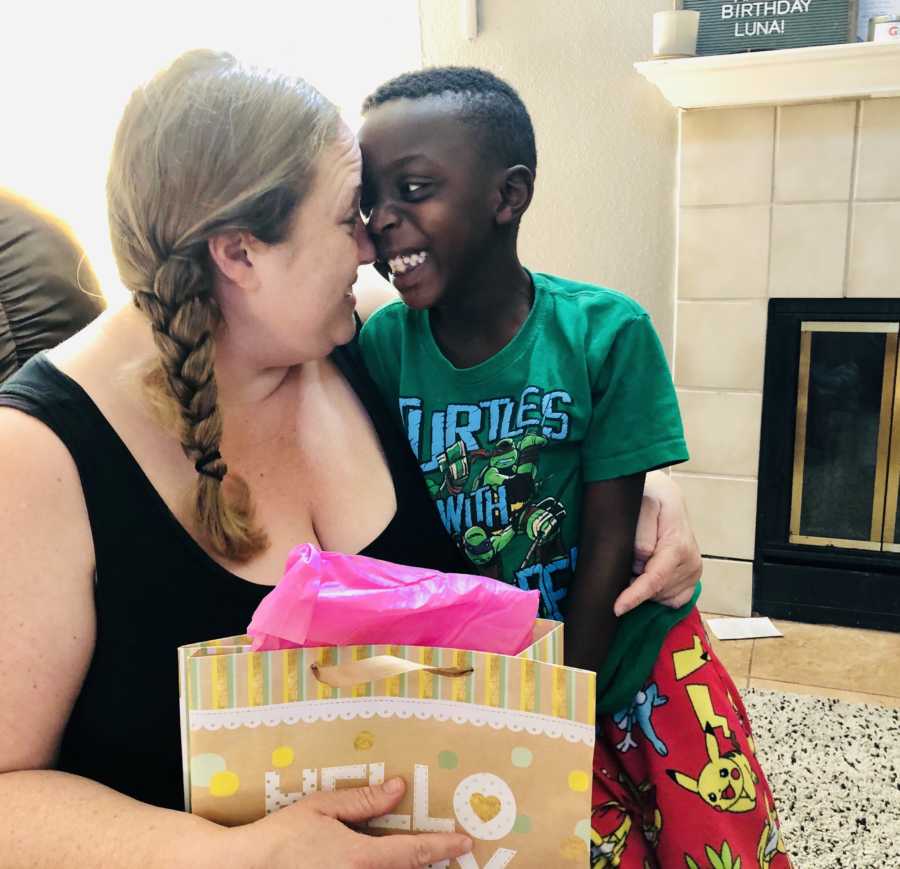 My husband and I had been married for about 3 years and we knew that starting a family was in our near future. About the same time, as we sat in church one Sunday, we were both stunned to hear about the need for foster parents in our community. The statistics were overwhelming. Our county was in desperate need for people to step up and step in to these kids' lives who, for no fault of their own, were in a very hard situation. Later that evening we sat and talked about if this was something that we should look into doing. Foster care was never even on our radar! We decided to go to an informational meeting. After that we were hooked. We knew we couldn't go on with the info we had just learned about the needs of the kids in our own community. We knew it was either now, or possibly never. The passion we felt now was so strong, but what if once we started our 'own family' and the busyness that accompanies family life, that passion waned? So we went for it!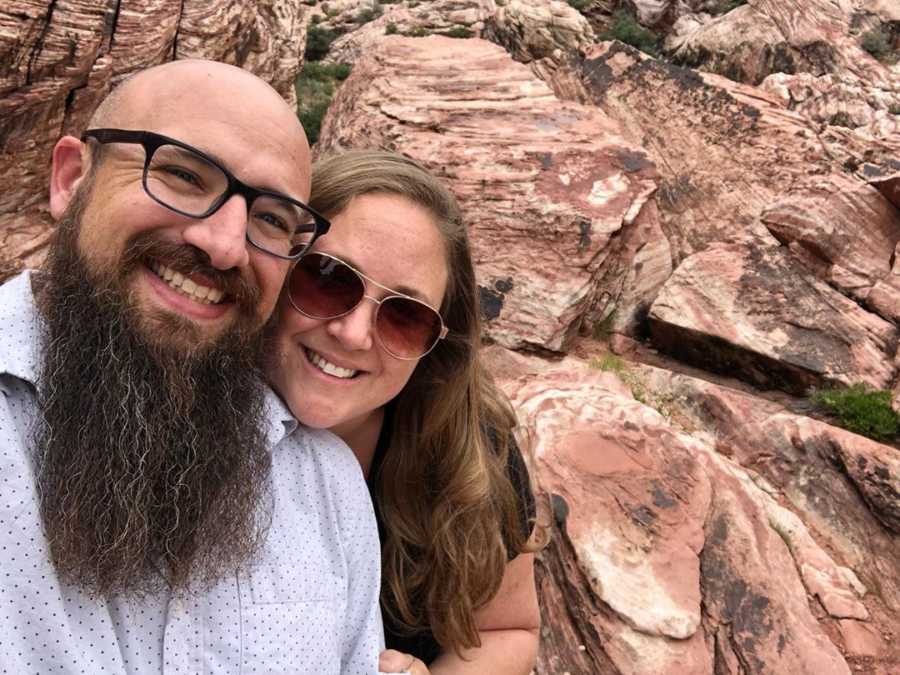 Over the next 3 years we had the privilege of fostering 5 children long term, and adopting 2 of those children, our beautiful baby girls! Those 3 years were filled with more diapers than we could ever quantify, countless social worker visits, bio parent visits, highs and lows, and sometimes just pure chaos! But then one day, we suddenly we found ourselves in a bit of a lull. A child whom we had been fostering for almost a year suddenly moved to family, and we weren't getting any phone calls to take in other kids. At the same time, we learned that some families from our church were moving down to an inner-city, underserved area of South Los Angeles to start a church and other community resources. After a couple of visits, we knew this was what was next for our journey. So we packed up our 2 little girls, said goodbye to the suburbs and hello to a new adventure.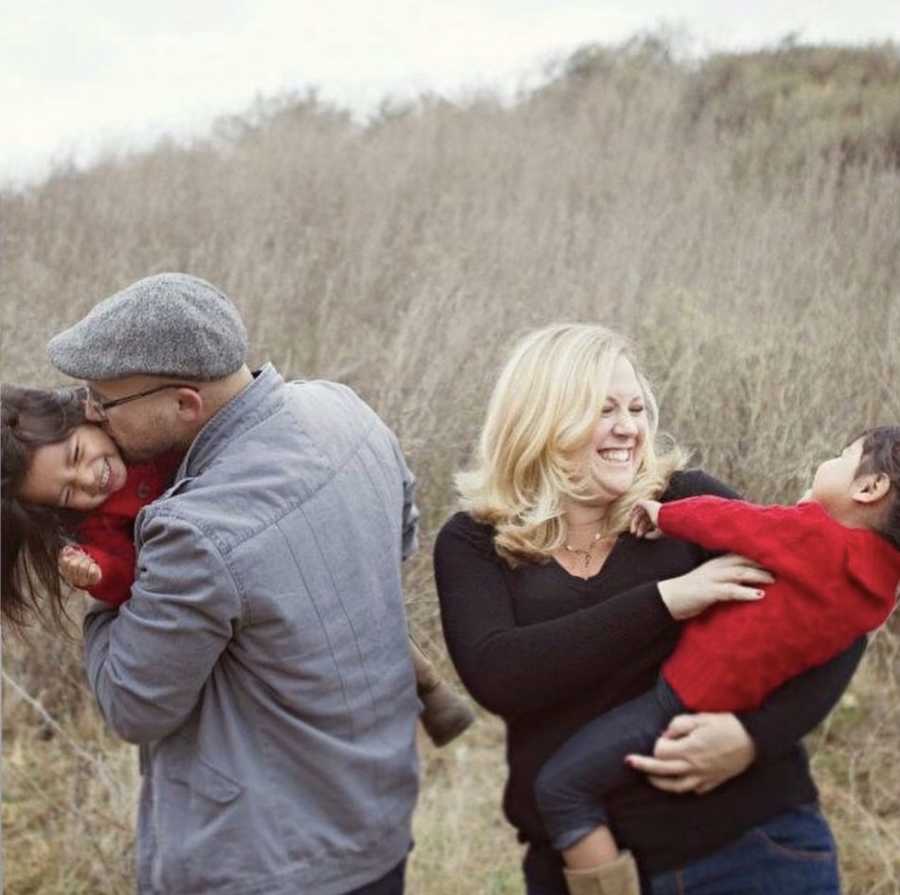 Busy can't even begin to describe the next year of our lives. We were elbows deep in starting a church, running community events, and raising our 2 girls, all while still managing our careers! About 6 months after moving to LA, we got a shocking phone call. A little boy who we had fostered for over a year, 3 years prior, was just removed from his mom again and in need of a foster home. I almost dropped the phone as I was overcome with emotions. This was an easy yes! Yes, please bring this boy to us! Hours later, this now 5-year-old, whom I still loved so deeply, was there in my living room.
The next 4 months were a whirlwind. We were now raising 3 kids, ages 3, 4, and 5. Our commitments in our community were growing and we were starting our first ever summer day camp for the underserved kids in our neighborhood, with my husband in the role of camp director. Every day nearly 100 children would come through our church doors, many in foster care themselves. For the next 5 hours they would be loved on, fed and cared for. Running this program was a full time affair for our family. We lived, ate, and breathed camp life. But once a week I would put on my nurse's uniform and go and work a shift at my hospital.
One Friday while I was at work, my phone rang. I knew that number all too well by now. It was our foster agency. 'Please,' they begged. 'Would you consider taking in a little newborn… just for the weekend?' They went on to explain that every agency was full and that this child would most certainly be returning to his parents anyway come Monday once they got some things sorted out. Otherwise, he was going to just sit in a room at the county hospital with a volunteer calling other foster homes around the clock looking for an available bed. We could do this, I thought, while my brain yelled back, 'oh no you don't!' I knew how busy our lives were, that we didn't have a minute of free time or really free brain capacity left! But something inside me, urged me to call my husband. Cautiously I dialed his number, knowing that his answer would be no. He picked up the phone and I could literally hear water balloons whizzing over his head, as it was water day at camp. 'What?!!,' he exclaimed. 'Are you crazy? Heck No!' I expected this response. It was the logical answer. But I just couldn't let it go. I pictured this little baby alone and in need of someone to hold him, to help him feel safe. 'Please honey, just consider it,' I urged. 'It's only for the weekend!' Surprisingly he agreed to think about it. We said goodbye as he ran off to chase a runaway kid. Shortly later he called back, and said, 'OK, tell them we can do it, but only for the weekend!' Within minutes I was driving home from work to prepare for his arrival.
At around 9 p.m. that night there was a knock on my door. I opened it to find a social worker standing there with a beautiful newborn African-American baby boy in her arms. She handed him to me with no other belongings and quickly said, 'You should hear from somebody on Monday,' as she turned to leave. I closed the door and my eyes filled with tears as I stared at this little bundle thinking about what he had gone through in just the first couple days of his life. As I snuggled him and sang softly to him, I thought, 'we will take good care of you this weekend, little guy.'
Monday came around and the social worker let us know that new info about his birth family had come to light, and this case might go a little longer than expected… My heart dropped. What were we going to do? We had our hands full with our other three kids and running the camp. I was nervous to tell my husband as we had been so reluctant just to take him in even just for the weekend. But we continued on. About a week later I noticed that the baby felt warm. I checked his temperature and it was over 102 degrees. I immediately took him to his doctor and the doctor said he must be admitted right away to the pediatric unit. Once at the hospital they immediately started doing all kinds of tests to find out what was going on. It turned out he had an infection in his blood that was likely related to his birth. They said he would need to stay for at least a week. Inside I started to freak out a little bit. How were we going to be able to manage a newborn in the hospital with our other children at home, the summer camp, and our jobs? But my fears were quickly alleviated as family, friends, and even interns from our camp started showing up. Over the next 10 days, our tribe carried us through. Each day somebody would show up to either give my husband or I a break, bring us food, hold the baby so I could shower, or even bring my other children so we could visit them outside the hospital. The way they surrounded us, was everything.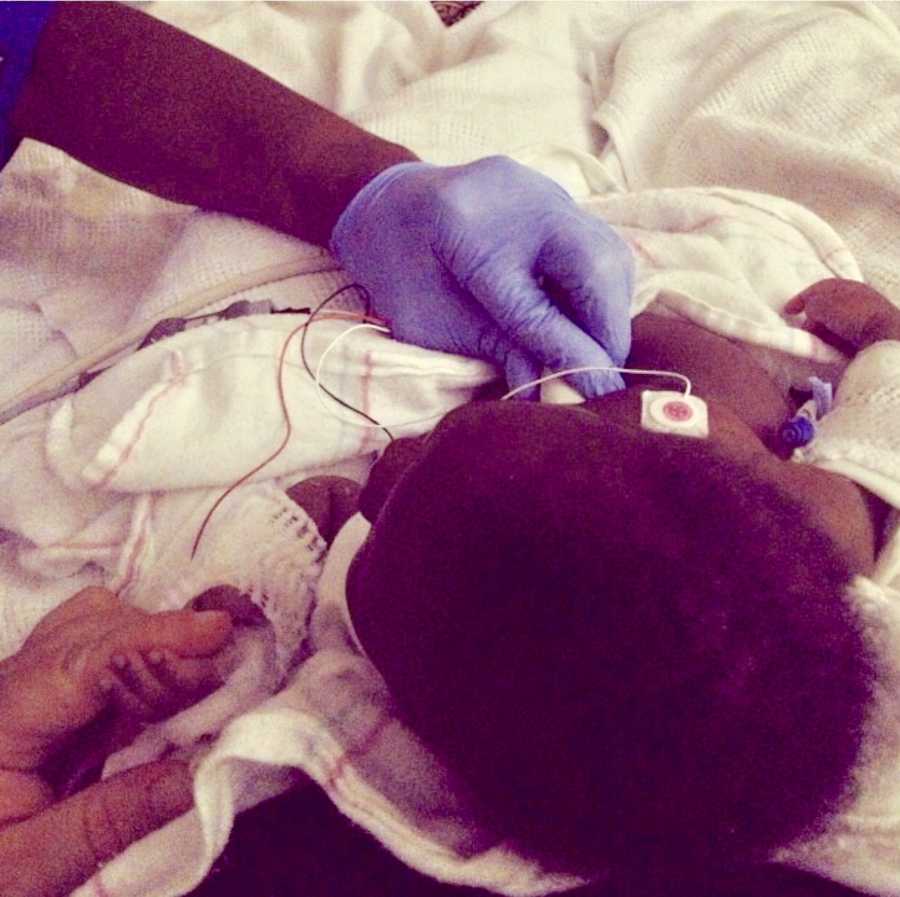 During this time in the hospital, I grew so connected to this little baby boy. He slept in my arms, cuddled against my chest, and found comfort in my arms during blood draws and other procedures. At this point though, the social workers were still saying that they were going to be reunifying him with his mom shortly, so I knew in my heart that no matter how much I loved him, he belonged to somebody else. One day as I sat in the hospital bed holding him on my chest, a volunteer musician knocked on the door and asked if he could play a song for us. This nice young man pulled out a ukulele and sat in the doorway singing 'Somewhere Over the Rainbow,' as I looked out the window with tears surprisingly pouring down my face. Something about the words in the song, struck my heart. Somewhere over the rainbow, little baby, that's where you'll find me. I know we won't be together forever, but I'll always be here for you. Whatever amount of time I have with you, I will love you and you will know that you are loved. It was a very bonding moment.
Shortly after being released from the hospital we were notified that the baby would need a foster home for at least 6 months. Once again, fear snuck in. The quiet whisper of, this is too much, was now shouting in our ears. Should we put in our notice and have him sent to another home? Could we do this? We thought and prayed over this decision, but instead of saying the answer that made sense, we said yes. Yes, we would care for this little guy for whatever amount of time needed. He was bonding with us, our whole family was bonding to him. So together as a family we kept going!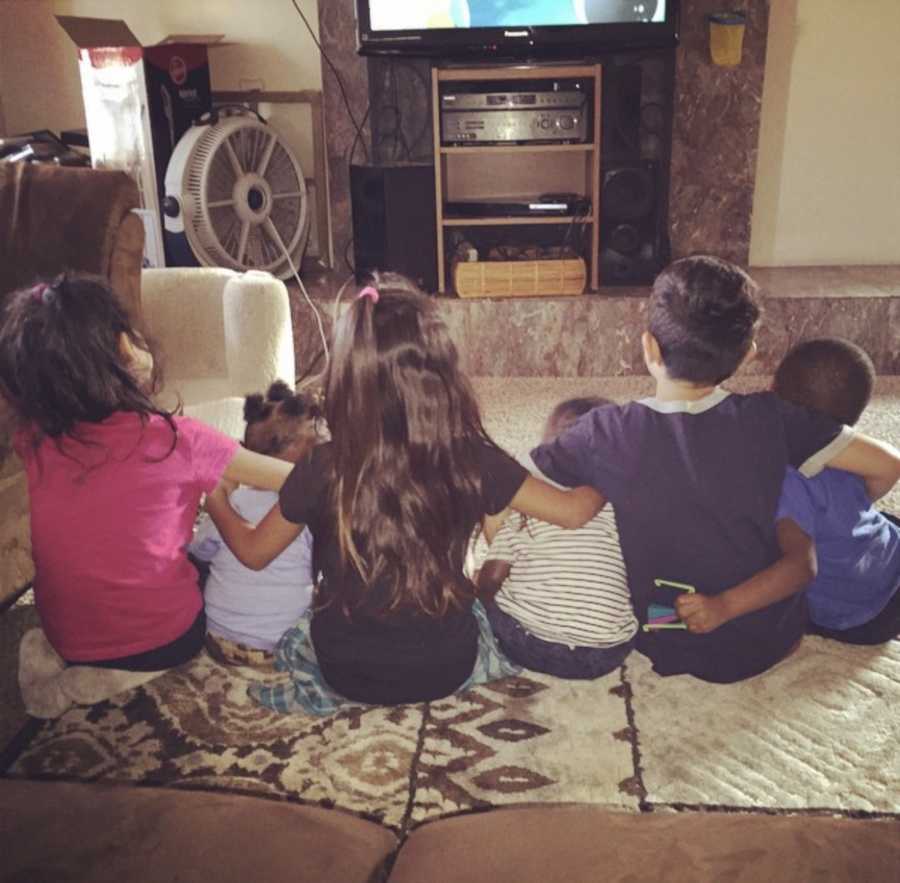 Not only was raising another child at this time in our life overwhelming, but I had also never cared for an African-American child before. At the time, the neighborhood we were living in was predominately African-American. So here I was, a Caucasian blonde woman, in the middle of an African-American community, caring for my African-American foster son. I knew there were special products that he needed for his skin,and for his hair, but I did not know exactly what to use, or how often to even bathe him or wash his hair. But then something special happened.
Some of the very women whose children we had been caring for at our summer camp, in turn started supporting us and teaching us how to properly care for our child. They went to the local beauty shops and bought me the right hair products and combs to use for him. They taught me how often to bathe him and how often and how to wash his hair. They helped me moisturize his skin properly. They often even took him from my arms when I was busy at the summer camp, and held him and played with him so I could be freed up. After a while, this little guy no longer felt like just our baby, but more like OUR baby. A baby that a community stepped up to care for. A baby that was recognized and known. A baby that was loved by many.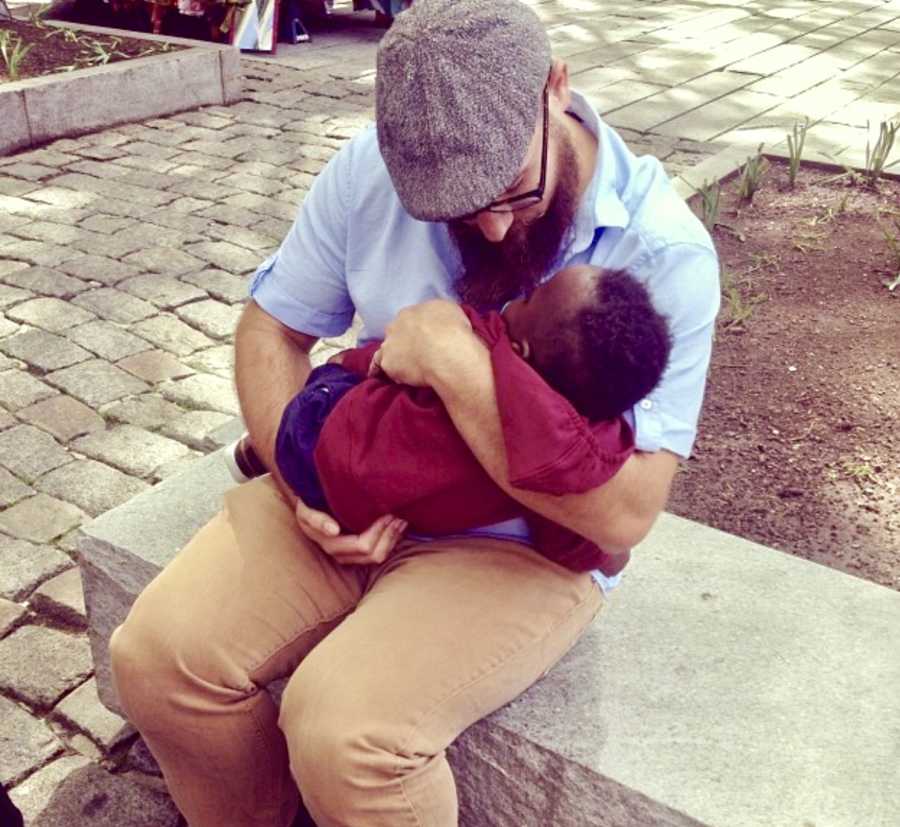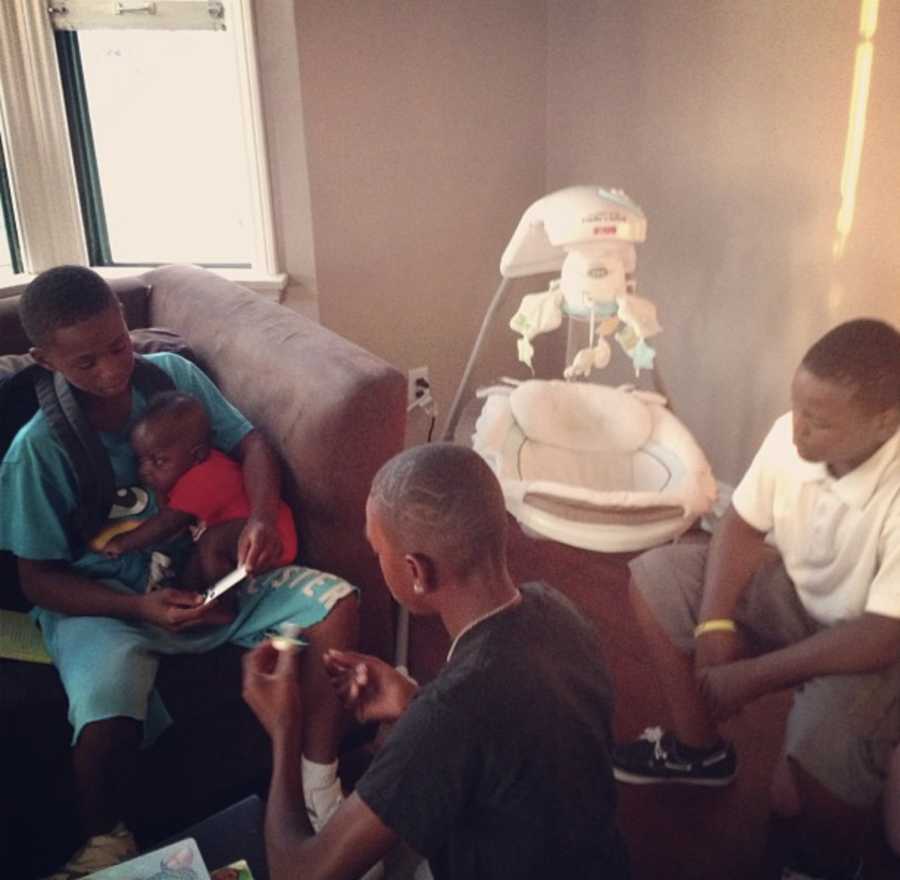 Well time kept moving. Six months turned into a year. A year turned into almost two, and this little boy kept growing in all of our hearts. My other kids just adored him and he was so deeply rooted in our family. Needless to say, although we were heartbroken that his biological parents were unable to be reunified with him, we were all beyond thrilled when we found out that we had been appointed to be his adoptive family. He would be staying forever! In December of 2015, we had the absolute privilege of adopting our son!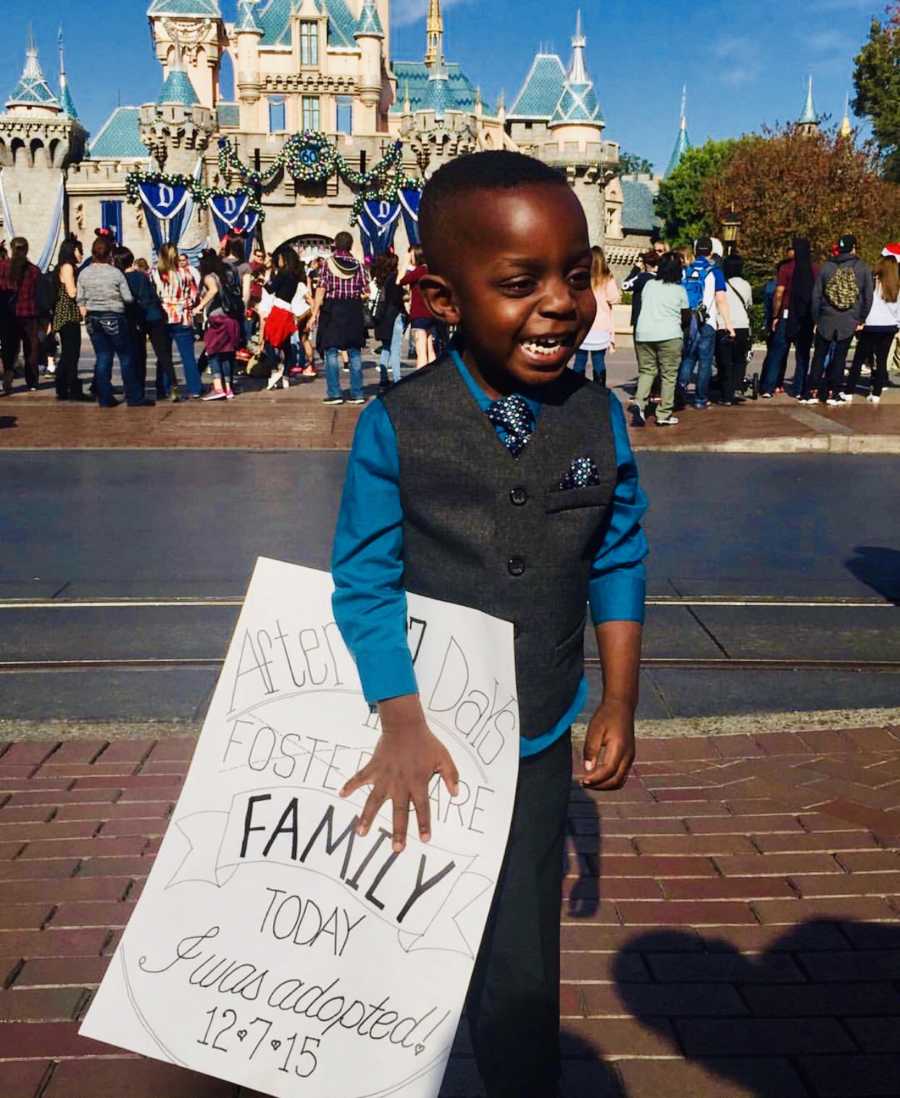 With each passing year, it becomes more and more evident just how special this little boy truly is. His smile lights up a room, his laughter is contagious. He has the ability to find joy in the most mundane things. Everywhere we go, everyone knows who this little man is. He is one of a kind. His confidence in who he is is so evident. Maybe it's because he's been loved on by so many people in his short 6 years of life. Maybe it's because he was told he was special and of great worth so often in his early years. Maybe it's just in his DNA. Whatever the case, I am so thankful for our family, our friends, our community who made caring for this little boy a doable reality. And I am forever thankful for my son, who almost wasn't."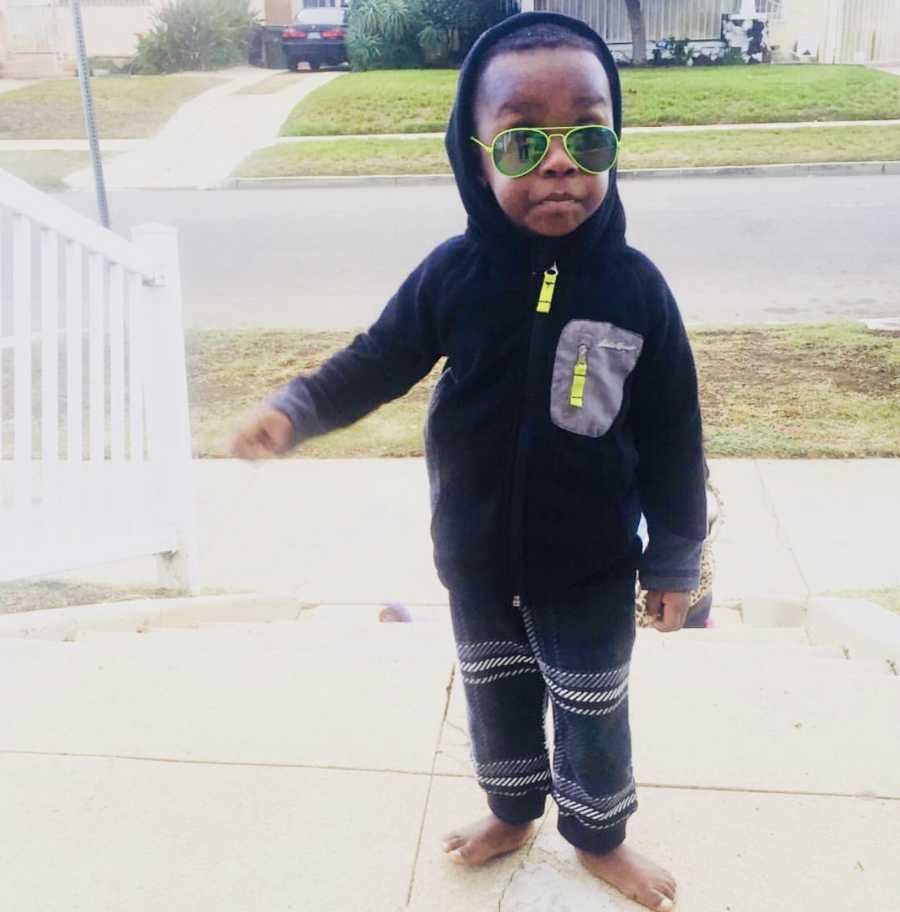 This story was submitted to Love What Matters by Shannon Henson. You can follow her journey on Instagram and Facebook. Do you have a similar experience? We'd like to hear your important journey. Submit your own story here, and be sure to subscribe to our free email newsletter for our best stories.
Read more of Shannon's powerful adoption stories:
'We were ready to tell our kids mommy was expecting a baby from her tummy. Their first question was, 'Will we be able to adopt him?!''
'As I wheeled the adoptive mom out toward the elevator, I could see her shoulders shaking with sobs. I knelt down beside her and took her hand in mine.'
Help us show compassion is contagious. SHARE this beautiful story on Facebook with your friends and family.