"Yesterday, I was headed to work and about to turn into the driveway when I noticed something odd just a block away. When I realized what was happening, I was drawn to it the same as lots of people and I wanted to share what I witnessed.
I work in the Russell neighborhood of West Louisville inside a building that provides clothing and accessories for public school students and their families. I've never personally had a problem with the neighborhood, but it is an area with high poverty, above average crime, no grocery, and too many liquor stores.
What I saw yesterday morning was a two-vehicle crash at the intersection of West Jefferson and South 15th Streets. A small white car had collided with a large, white passenger van. The van, with 12 occupants inside, was on its left side. With the windows busted out, nothing prevented the van from shifting and pinning people between it and the pavement. To prevent the van from moving and to help the people inside, several men and women from nearby streets and businesses rushed to the van and used their bodies to stabilize it and stop it from causing additional injuries.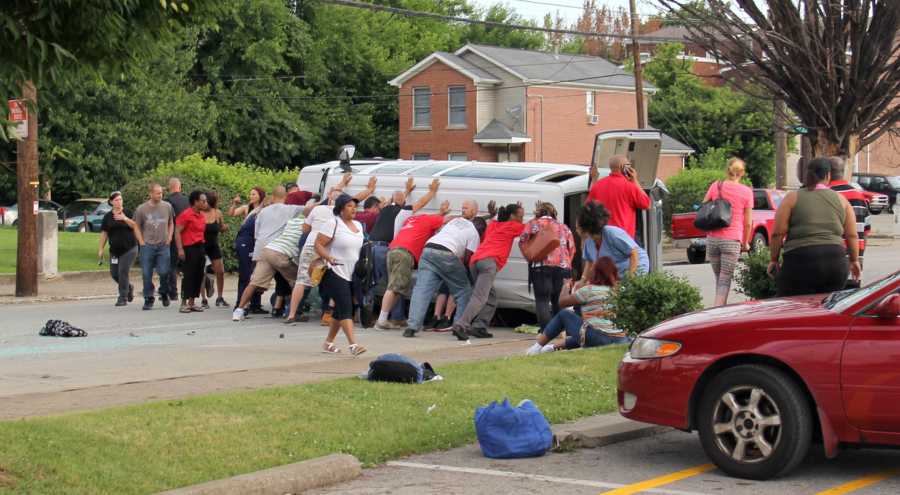 This is what initially attracted my attention: a row of people in the road pushing on the top of the van to prevent it from moving.
Being who I am, I grabbed my camera.
Several of the men who stabilized the van had rushed from across the street at Walker Mechanical Contractors, 1400 West Jefferson. They pushed and held the van in place until firefighters and other emergency responders used boards and braces to stabilize the van.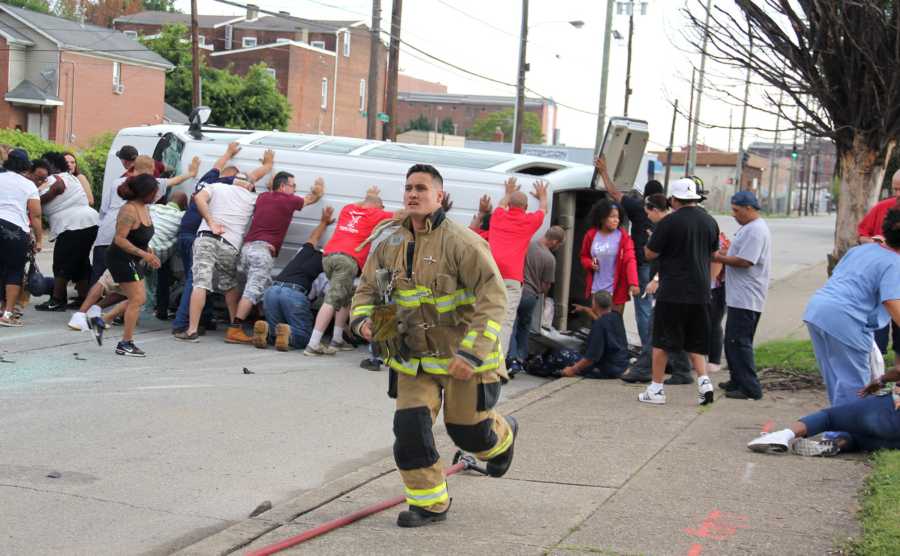 There was a young woman, Kaitlyn Zawisa, who had just arrived for work at CSL Plasma, a blood bank at 1407 West Jefferson Street. She saw the wreck and then raced to it and offered help. She provided care and comfort to several people who climbed from the van dazed with shock and bleeding from wounds. She told me later that she is first aid and CPR certified and it was a natural instinct to see if anyone needed help and to offer it.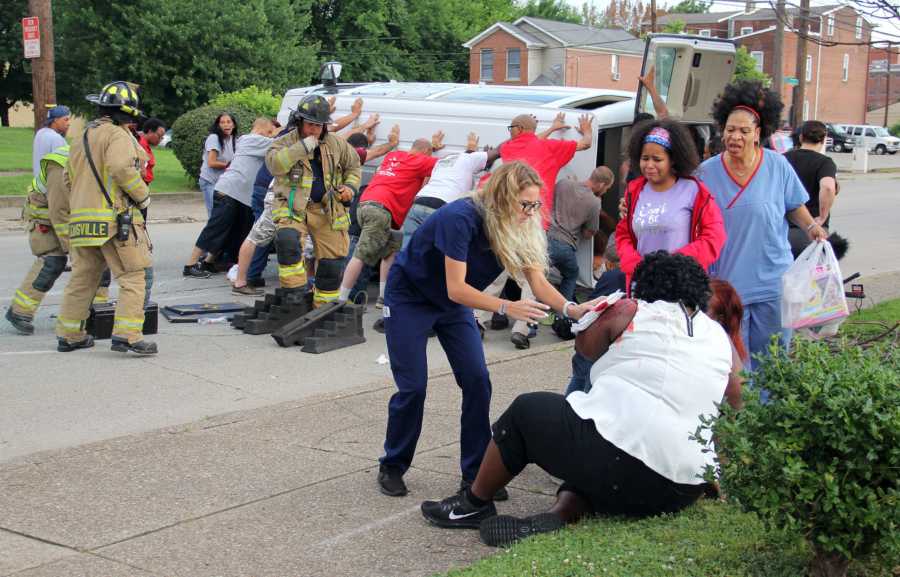 Firefighters arrived along with police and paramedics. There was one firefighter in particular, from Hook & Ladder 1, who alternated between emergency response and comfort to those in shock. He approached a woman laying on the curb and got on his knees and held her hand and assured her that she was going to get great medical care, that responders were here and were going to help her.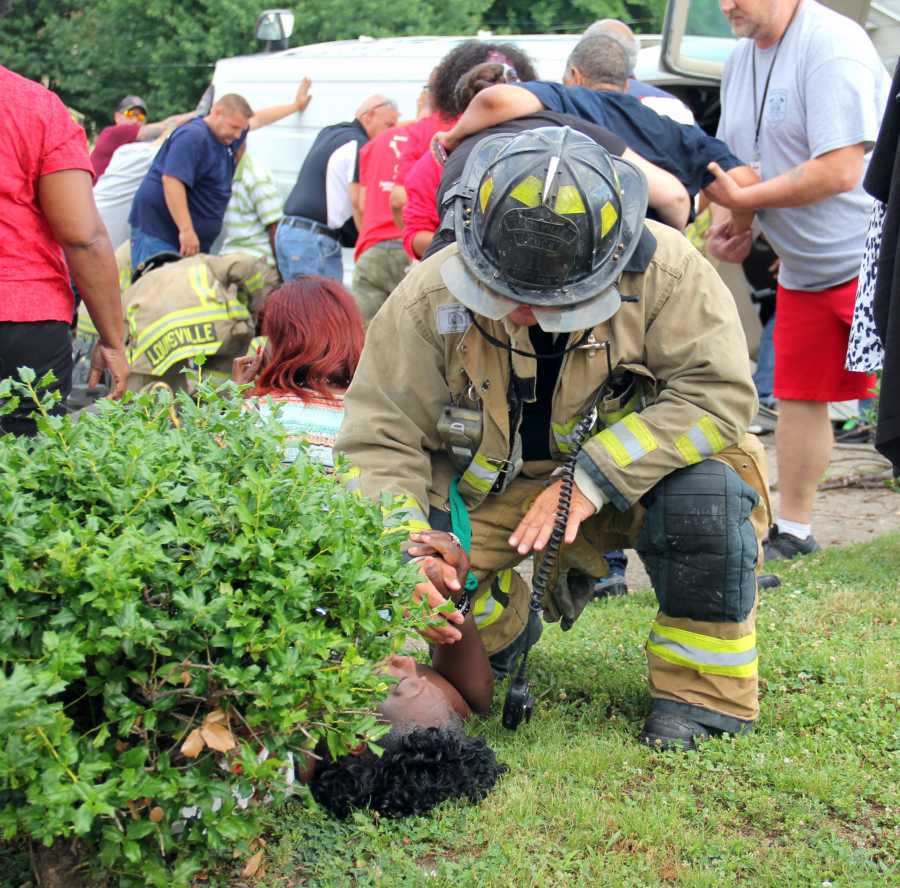 There was another lady in light blue scrubs who was leaving Family Dollar when the crash happened. She stayed on the scene and offered specific care and comfort to people who were injured and in shock. She was the 'mom' figure at the scene. She held hands with people who had just climbed from the van, and she offered comforting words to those who were crying and confused.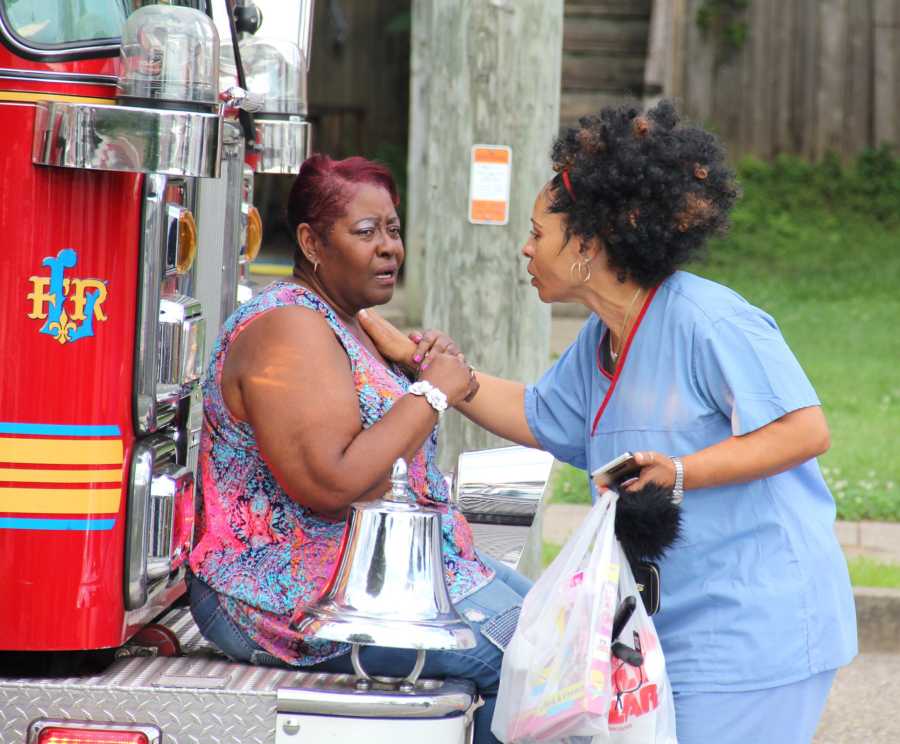 After a few minutes it was clear that things were under control. Zawisa went back to work and began her Friday workday. The Walker Mechanical workers walked back to their shop. The mom went about her day.
This morning I read a short news piece with a few sentences about the crash: time of day, location, and the fact that 12 people were injured, two of them critically. That is all accurate, but it seemed to miss the version of what I saw. I saw people come from the woodwork to comfort to strangers in need. And it gave me a needed dose of faith in my fellow men and women."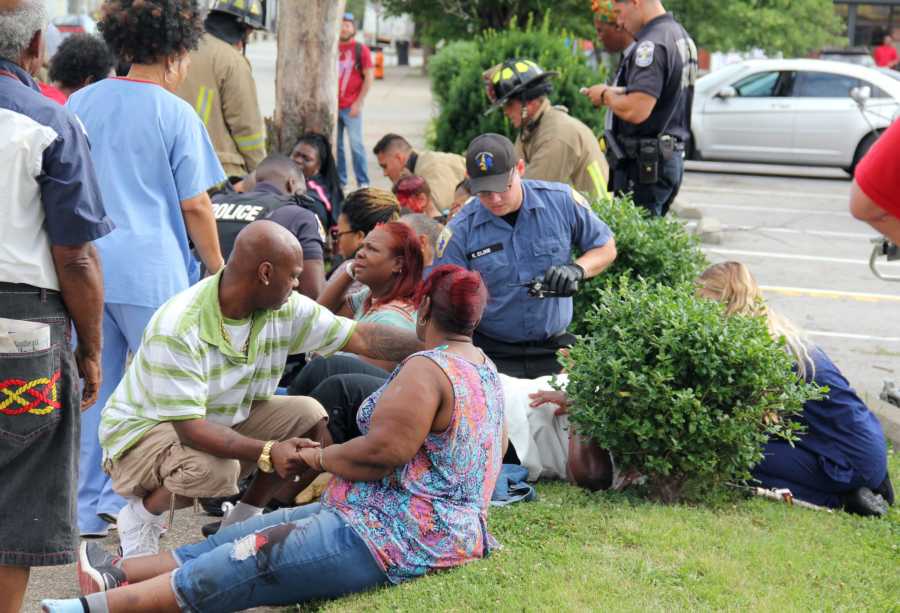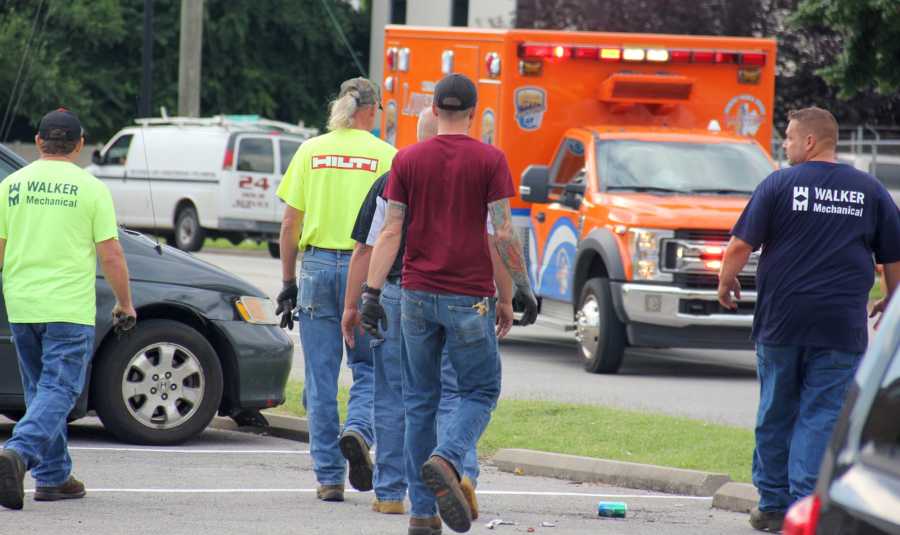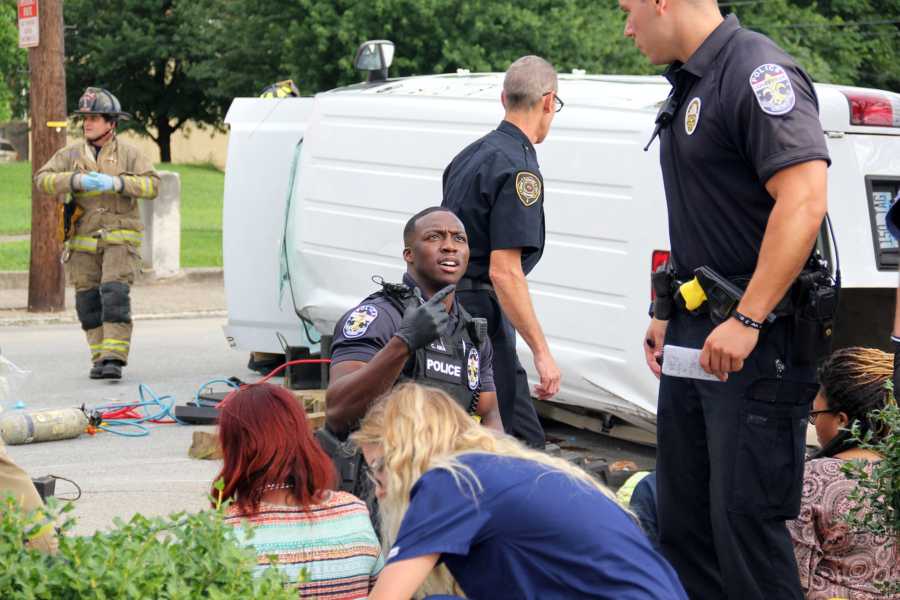 This story was written by Justin K. Willis. The article originally appeared here. Submit your story here, and be sure to subscribe to our best love stories here.
Help us show compassion is contagious. SHARE this beautiful story on Facebook with your friends and family.