A North Carolina couple, Hank and Aberli Spear, welcomed their first child into the world on February 22, 2022, or "Twosday." It's a birth date they shouldn't have any trouble remembering. Actually, there's quite a few details from that day that should be easy to recall… seeing as they all involve the number two.
Their baby girl, little Judah Grace Spear was born at 2:22 a.m. in delivery room number 2, and weighed 122 ounces.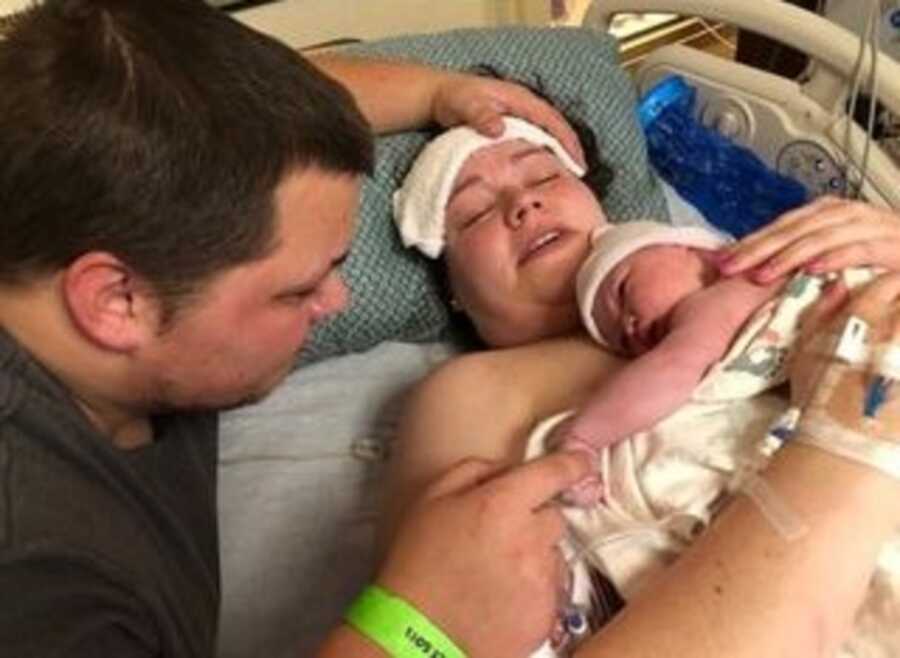 When Judah made her grand entrance into the world, the nurses at Cone Health Alamance Regional Medical Center erupted into cheers.
"I was like, maybe it's because she's finally born," Aberli told Good Morning America. "But then I looked at my husband and I asked him, 'Wait, what time was she born?' And he was like, '2:22.'"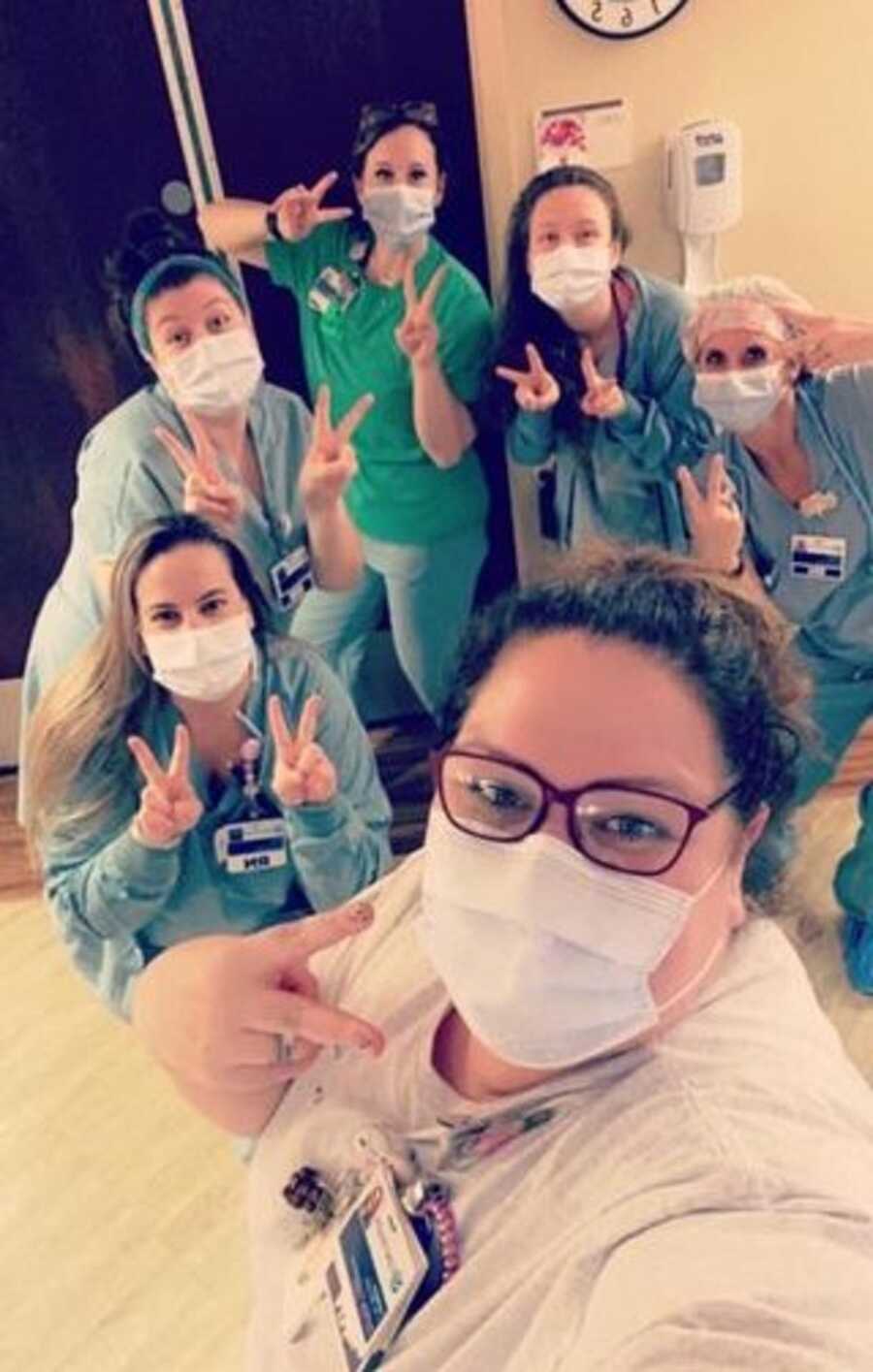 The timing is especially amazing when you consider the fact Aberli was induced on the 20th and labored for more than 26 hours before Judah was finally born.
"Her due date's originally the 22nd, but just for blood pressure reasons, they wanted me to come in earlier," Spears shared with GMA. "And so they induced me, but it took a while. She ended up coming on her due date, which is awesome… I love numbers, love math, and all that stuff, so this is kind of icing on the cake for me."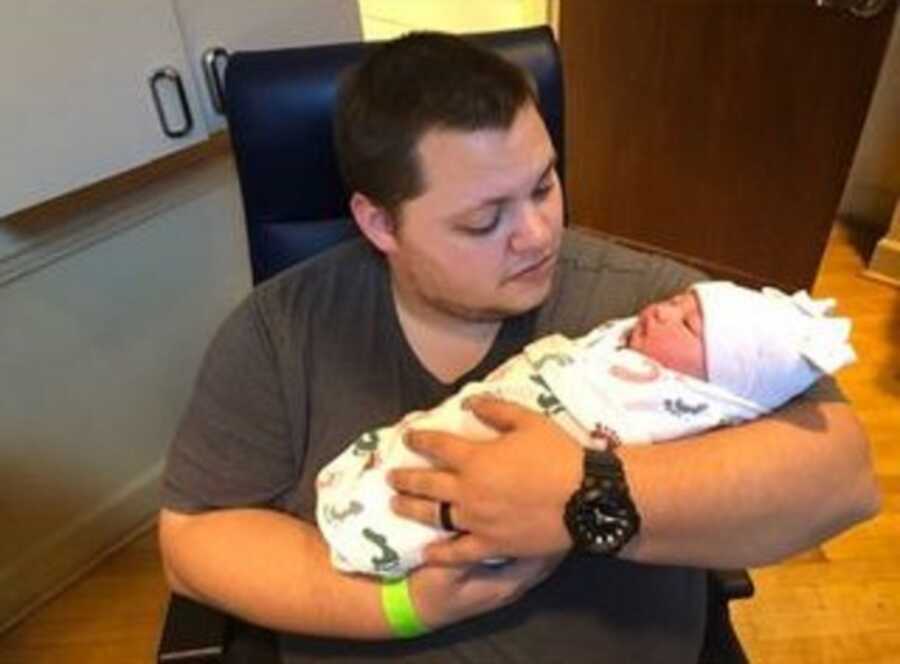 Icing on the cake because the real miracle in all of this is that Judah is even here at all. Aberli is a Hodgkin's lymphoma survivor. After undergoing chemotherapy and a six year battle since her diagnosis in 2014, Spear was declared cancer free in 2020. Despite the relief she felt at this news, there were still feelings of fear and uncertainty, as her ability to have children remained highly unlikely.
"My husband and I had been dating for three months before I was diagnosed," shared Aberli. "We were told if we got married, wanted to start a family or something, it'd be nearly impossible." Aberli had always wanted to be a mother and this reality was a tough one to accept. The couple looked into freezing some of her eggs, but found the options to be too expensive since they weren't covered by insurance.
When the couple first learned of the pregnancy, they were understandably amazed and overjoyed. Spear's cancer and infertility journey inspired a special name for their much desired miracle. "She got her name Judah because it means 'praise' in Hebrew," Aberli told GMA.
"She's definitely a miracle baby."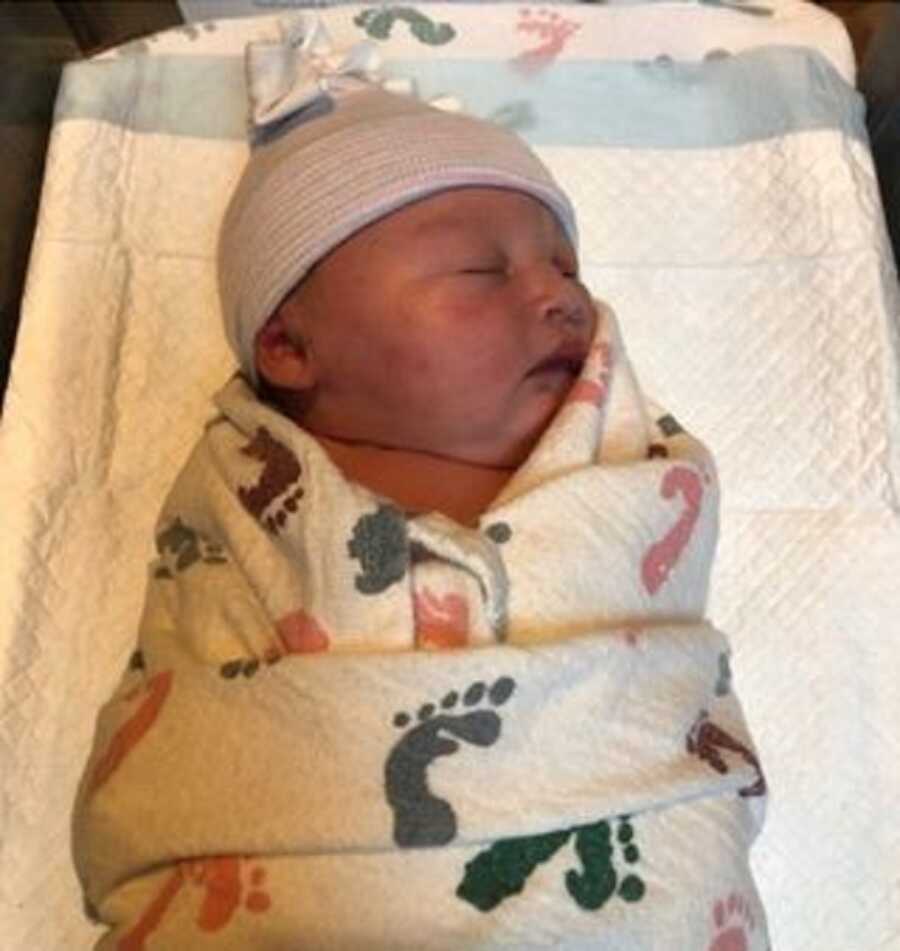 Do you have a similar experience? We'd like to hear your important journey. Submit your own story here. Be sure to subscribe to our free email newsletter for our best stories, and YouTube for our best videos.
Read more stories like this:
'She was the youngest in the oncology suite and people were staring at her pregnant belly. This was not a situation people were used to seeing.': Breast cancer warrior delivers miracle baby girl
'At 30 weeks pregnant, he put down the wand, took me into his office, and began to talk about a recurrence.': Three-time cancer survivor delivers miracle baby during chemo
'The ultrasound tech said, 'What an absolute mess your breast is.' All I could think was, 'This isn't good.': Young mom shares journey to Triple Negative Breast Cancer diagnosis
'My friend sent an adoption story as a pregnancy test sat in the cabinet. My chances were 1%.': Woman births healthy miracle baby through endometriosis, placental tumor
Provide strength and encouragement for others and SHARE this story on Facebook with your friends and family.