"I saw a TikTok today that showed me why I'm terrified of female friendships.
It challenged women to stop texting their friends first in order to see what 'dead plants they've been watering.'
I teared up thinking about the fact that if all of my friends stopped texting me first, they'd consider our friendship a dead plant.
I rarely text first.
A lot of times, I forget to even respond.
I don't initiate hangouts much.
And I'm the girl who cancels often for a multitude of reasons.
And it's not because I don't value those relationships.
It's because when I'm not teaching a toddler, I'm probably planning a goal for her (potty training and cleanup).
Or just simply playing with my kid, or cooking.
Or cleaning.
Or doing laundry.
Or catching up with my mom to give me sanity.
Or giving baths.
Or fixing hair.
Or putting her to sleep.
Or just breathing for a minute in silence after she goes to bed.
It doesn't come naturally to me to send texts.
I'm not good at responding immediately to texts either.
I'm not good at being intentional.
I'm not good at showing up on TIME, again, because of the list above.
But I care.
And I'm rooting for you.
And I still love you.
The societal image of female friendships is hanging out weekly, dropping everything for one another, reaching out daily, remembering every special date, regular FaceTimes and phone calls and texts and life updates and get-togethers and celebrations and a million other things.
And I can't keep up.
Tell me I'm not alone.
All of that to say, if we're describing our friendship as a plant, and we're defining watering it by texting first, it's not dead because I don't want it to be alive.
It's dead because, in my current season of life, I just don't have any water to pour.
I crave intimate female friendship.
So bad.
But it's just hard to meet the expectations set by our idolization of unrealistic examples.
This isn't a justification or promoting shallow relationships.
It's a plea for grace, for patience, for more attainable expectations.
Your full-time working mom friends are trying.
She genuinely may have nothing to pour into your friendship, but that doesn't mean she doesn't care.
She does.
She wants intimacy and depth with you.
She probably feels like she's been given the choice between being a good mom, a good wife, a good employee, or a good friend.
Because doing them all well feels impossible.
Give her a break.
Give her time.
Don't count her out."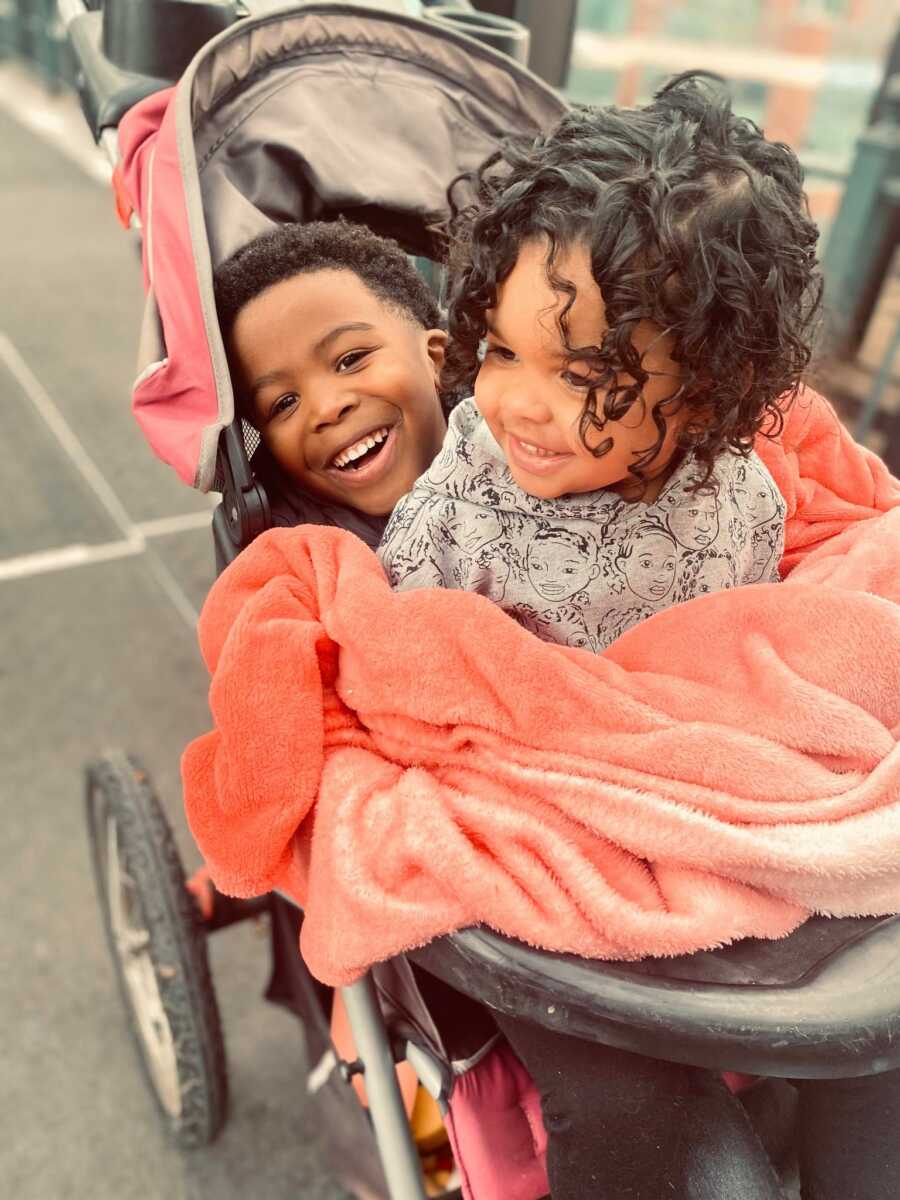 This story was submitted to Love What Matters by Kayah Roper. You can follow her journey on Facebook. Submit your own story here and be sure to subscribe to our free email newsletter for our best stories, and YouTube for our best videos.
Read more stories from Kayah:
'Are you OK?' We got pulled over by THREE officers because I had a big black guy in my car they assumed was a danger.': Woman urges 'being a living black man should be normal not lucky'
'She was 50 pounds lighter. She looked like she had it all, but was an absolute wreck inside.': Woman loving life 50 pounds heavier, 'I sleep next to a man who loves the soul within my body'
Read more stories like this here:
'I was awful to her. I totaled the friendship. I'll never know why she accepted my apology.': Woman thankful for 'second chance' with BFF, admits 'not all friendships should be resuscitated'
A Letter To Neurodivergent Girls: I'm So Sorry You Grew Up Lost And Completely Unsure Of Who You Are
Do you know someone who could benefit from reading this? SHARE this story on Facebook with family and friends.