"I'm an introvert. I always have been. Self expression has always been something I've kept to myself. The older I get, the more comfortable I am sharing my story and the easier it becomes to wear my heart and emotions on my sleeve. The year is 2021, and as I'm writing this I have never felt more happy and proud of the woman I have become.
I was born on January 25, 1995. The name on my birth certificate is recorded as Derek Sabado with the letter 'M' next to it. I was a curious and creative child with a paintbrush in one hand and sketch book in the other. My creativity knew no limits and my drawings always scattered my room, covering the paint splashes on the bedroom floor. I loved sketching gowns, sweetheart wedding dresses with enormous princess skirts grazing the floor. I remember adorning my head with long, damp towels twisted as tightly as I could keep them. I held up long-fitted sheets tied and wrapped them around my body with a single rubber band. A lo-fi recording on my baby blue Sony mp3 player of 'Don't Cha' by the Pussycat Dolls would be on repeat as a I pranced around my room and escaped reality. There's something so pure (and humorous) in the things that entertained me and kept me smiling as a child.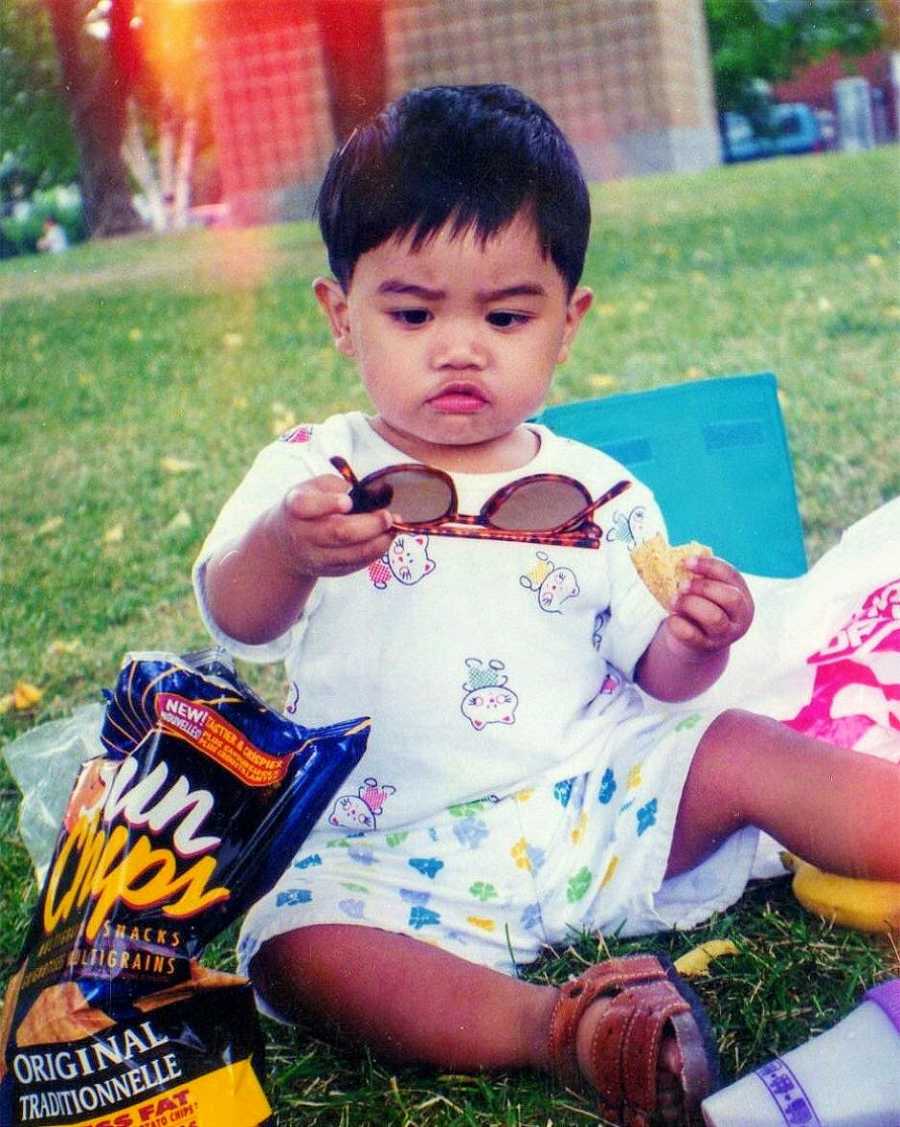 I never really had a sense of belonging growing up. Throughout high school, I struggled with fitting in or finding something – anything at all – to define who or what I was. The one constant I knew I had, was the urge to grow up. I fantasized about the day I could make my own decisions and I made every effort to grow up as quickly as I could. I started working in retail the minute I was able to apply for a job. I always loved clothing and beauty and being around it everyday was my new escape. I didn't realize this back then, but every moment away from home felt like an opportunity to just be myself. As the years progressed, I began experimenting more with clothing and beauty from the women's department. At first, it was clear nail polish and snug V-neck shirts. Soon after it was skorts and buttoned blouses. By the time I was in university, I didn't think twice about which department I should be shopping from. I don't remember the last time I tried on clothing in a men's fitting room.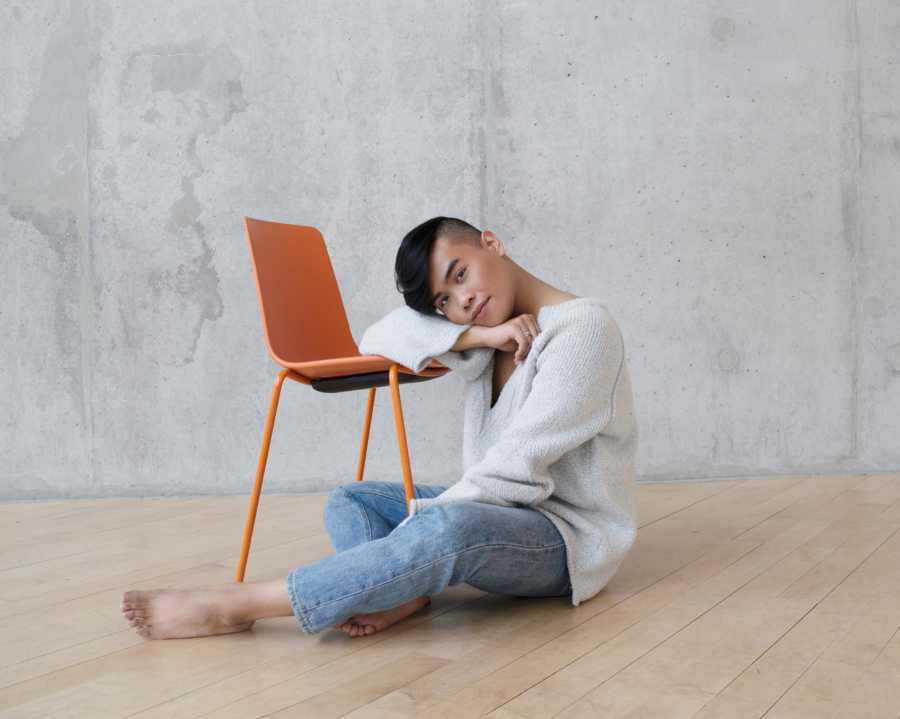 I've always been naturally drawn to my femininity. I often recall it being more difficult for me to portray any sense or depiction of masculinity. Being trans never crossed my mind. The possibility of transitioning made me very uncomfortable and made me feel uneasy. Today, I recognize that to be a product of my insecurity and hesitation to being open to the LGBTQIA+ community. I didn't have many gay friends, let alone trans friends. In many ways, I feel like I distanced myself from the community as a result of my discomfort and insecurities about myself and my own identity. As an introvert, I often held a lot of these feelings in. I wasn't able to communicate or share these feelings of loneliness, confusion, and discomfort. I held a lot of difficult thoughts and emotions inside that have made me a stronger person today. However, I often wonder: if I was able to share my story with someone back then, would I have fast-tracked a lot of key events in my life? Would I have been happier sooner?
By 2018, my sense of style became a part of my identity. I grew a strong bond to fashion and beauty. It was a tool I used to enhance my femininity and hide anything I felt insecure about. I wore dresses and skirts that accentuated a more hourglass figure. I focused on waist-cinching clothing and A line silhouettes to balance the width of my shoulders. All of these tips and tricks I self-discovered, and yet still not a thought crossed my mind about transitioning. It was this one experience that changed my perspective and in many ways, changed my life forever: a Tinder date. We first met up at a coffee shop, a routine and habit I made with all online dates. I was careful and feared my safety given the horror stories I read about online. Our caramel macchiatos grew cold as we walked to the next part of the date, the cinemas.
'Two tickets for Aquaman.' He led me to the concession stand where we debated on what snacks to get. I was distracted by the arcade games and then I overheard him say, 'Yes, combo number one, but oh wait I'm not sure what she wants to drink…' I felt a huge, warm, uncomfortable feeling in the pit of my stomach and all I could ask myself was, 'Does he think I'm trans?' It was the first time anyone had ever addressed me with female pronouns. I'm sure he sensed my discomfort because he addressed it after the movie (which by the way we did not enjoy). It was also the first time I felt comfortable speaking to anyone about my thoughts of what transgender means to me. I remember telling him I was scared, mostly from all the physical changes I didn't think I could achieve, but also the fear of medical complications I would need to go through. That night, I went home and googled what the process to transition was. I was intrigued, but terrified.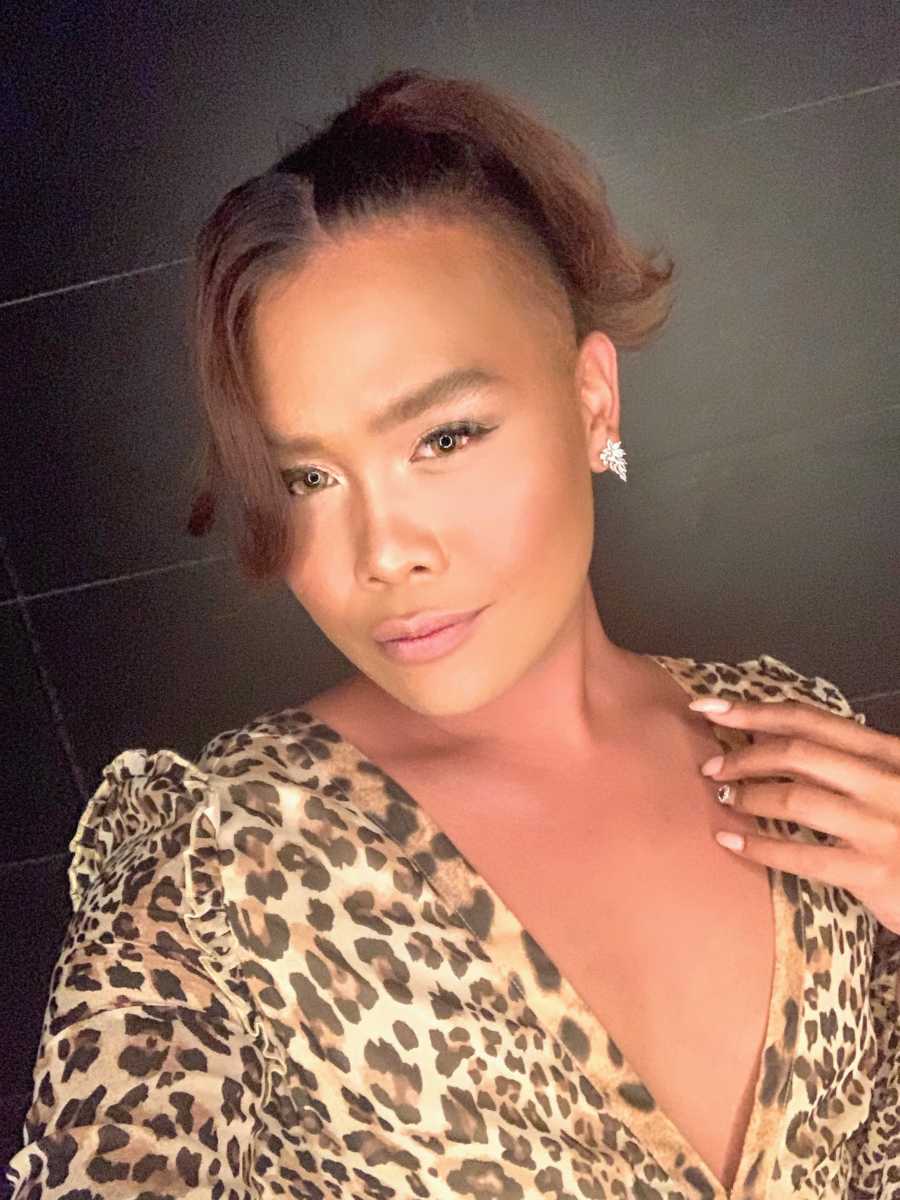 As the year progressed, I continued to push my physical appearance, often referring to myself as gender fluid when people would genuinely be confused at what pronouns to refer to me as. I myself grew great confusion on how and what I wanted to be addressed as. My friendships were a huge part of my life and continue to impact my transition. If it weren't for my friends supporting me in every decision and every progression I made, I would not be who I am today. Love is probably one of the most valuable things anyone can give to someone. Love allows for comfort and trust, which in turn allows us to feel a sense of security in being our true selves. That's exactly what my friends have given me, a secure and safe place to grow and flourish. An opportunity to discover who I am without any judgment – something I don't take for granted any day of my life.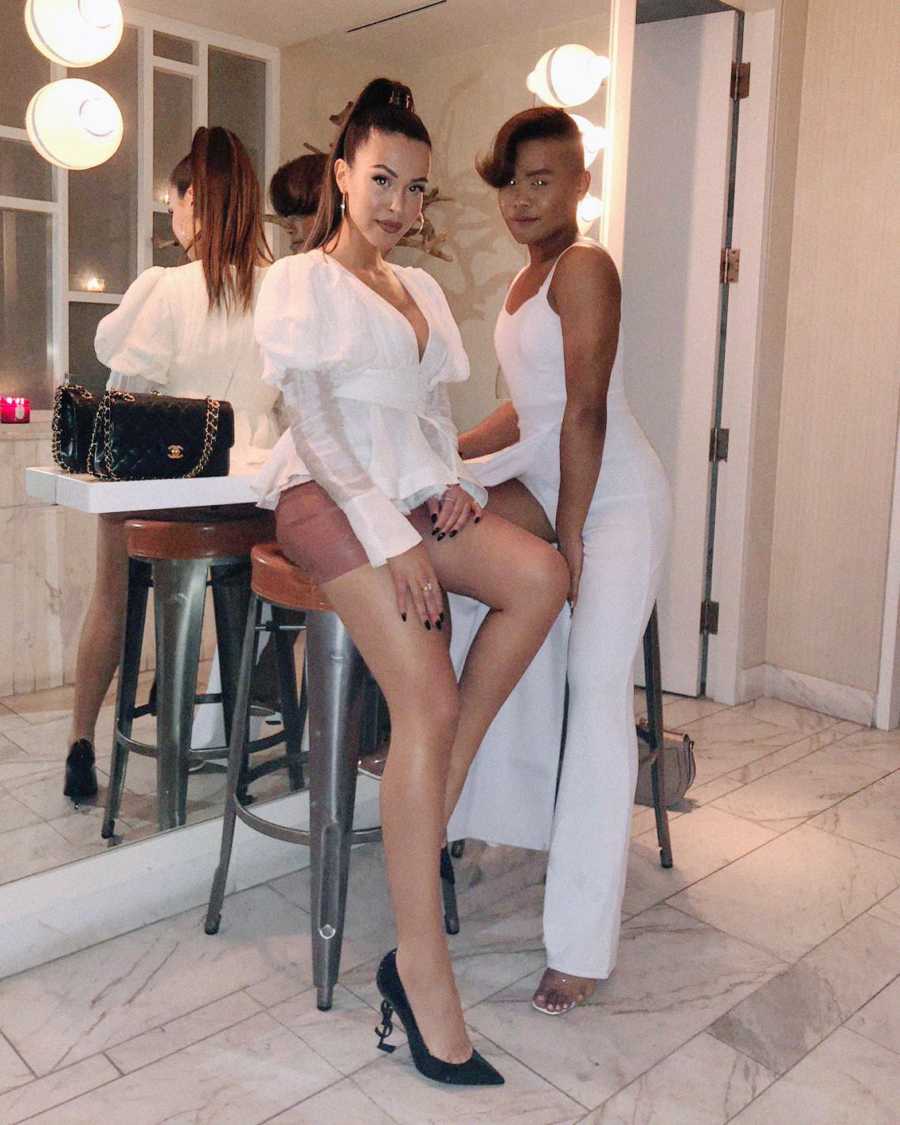 Late 2019, I made the decision to speak to a medical professional about the necessary steps to officially start HRT (Hormone Therapy). Since then, it's been quite a roller coaster of events filled with heartache, laughter, cries, and joyful moments I'll keep with me for a lifetime. Throughout the beginning of 2020, I started to gain momentum in using my voice in many ways. At work, my newfound self-discoveries gave me a stronger sense of compassion for others. I felt like the world gave me this huge blessing of clarity and truth. The world gave me a chance to grow, and as a manager all I wanted to do was give that same opportunity to everyone I crossed. I started discussing my new identity with my direct managers and my HR rep. I was nervous at how others would receive this news. It was important for me to ensure my transition happened at my pace, but what I didn't want was to show up one day and have everyone address me as this whole other person. As I mentioned, femininity has always been a part of who I am, which is why I made it my top priority to be as transparent with my transition as possible. I felt like it was important for me to bring people on my journey because that's what I've done my whole life.
The response was overwhelmingly supportive. Since deciding to start HRT, I dream of a day where I can claim the title of a successful trans female CEO. Navigating my transition in a corporate setting was nerve-wracking. I continue to battle this feeling of discomfort from others when discussing difficult conversations, especially in the workplace. My story has sparked a lot of educational information for my peers, but also for myself. I didn't realize how little I knew about the cultural and political climate of trans folks and the hurdles we encounter everyday at work. Finding a way to communicate that I now would like to be referred to as she and her was the easy part, bringing up conversations like the accessibility of non-gendered restrooms (especially for someone beginning their transition) was quite frightful. To my dismay, the conversations seemed quite pleasant and the willingness others had to listen and empathize with me was life changing.
In many ways, I'm extremely grateful to have come out as trans in the workplace over Zoom. It offered me a sense of comfort and courage I likely would not have had to share my story to 100's of people in a meeting. I wasn't forced to share my story at work in such a public way, but like I mentioned, I wanted my transition to be as seamless and natural as possible. I figured the easiest way to share my story was to just go out and share it with everyone, in hopes I could avoid the whispering and side conversations offline. Looking back, I think this was probably one of the hardest things I have ever done in my life, but also one of the most rewarding. Placing myself in a position to be judged by my whole company was such a vulnerable experience. I felt as though people resonated with the bravery and courage I had to publicly announce my decision to abolish the gender pronoun I was given at birth, the very pronoun that loomed over me and caused me so much distress and confusion growing up.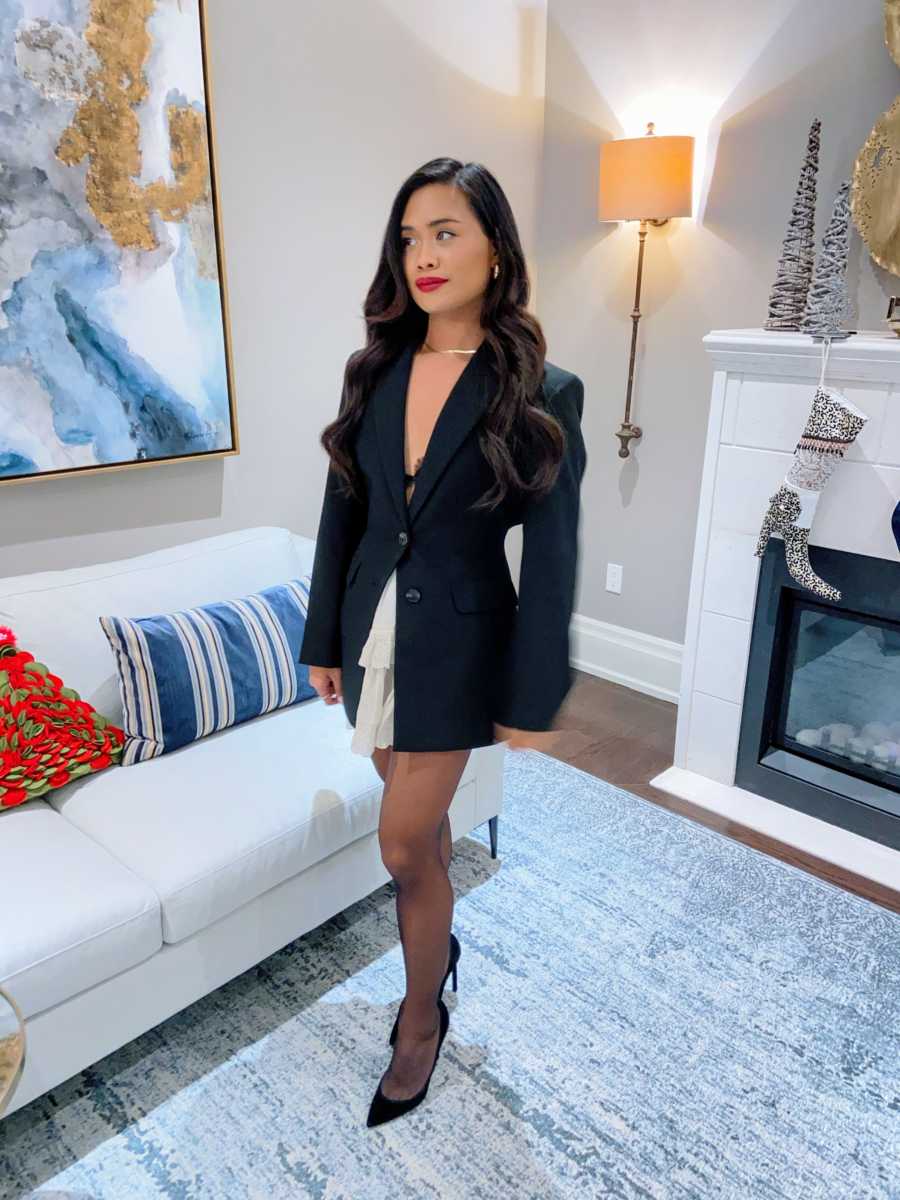 From that day forward, my efforts and courage have continued to shower me with blessing after blessing. I started to garner a bit of media buzz through the projects I was made the face of at work. It felt good and it felt right – to be acknowledged, celebrated, and simply seen as me for once. For the first time ever, I found comfort in who I was and the person I was becoming. For the very first time, I embraced the uncertainty of the future. I'm excited for what's to come and I'm thankful for every new day I get to live my life more authentically. The journey has only begun, and truthfully the medical process of transitioning hasn't been the easiest for me. It's amazing how much HRT has progressed over the years, but extremely frightening at how little research and information is available to trans folks. I often find myself digging through Reddit, hoping to find more information from other trans women who have gone through HRT. Trans people deserve better medical attention and research. Through sharing my journey online, I've been blessed with the ability to connect with other trans women who share my story. I stand by the belief that if life throws us any opportunity, it's our moral responsibility to hold the door open for the next person. I find this to be very true in the trans community. I've created my own digital circle of trans sisters who inspire me and educate me through their life accomplishments and life experiences.
My trans journey has just started and I'm overjoyed at the thought of what the future holds for me. Selfishly I feel like in 2020, the world stopped for me so I could catch up. I'm excited to continue following my dreams and checking off all the boxes on my wish list. I hope my story demonstrates the power of love and the endless possibilities when we allow people to grow and discover."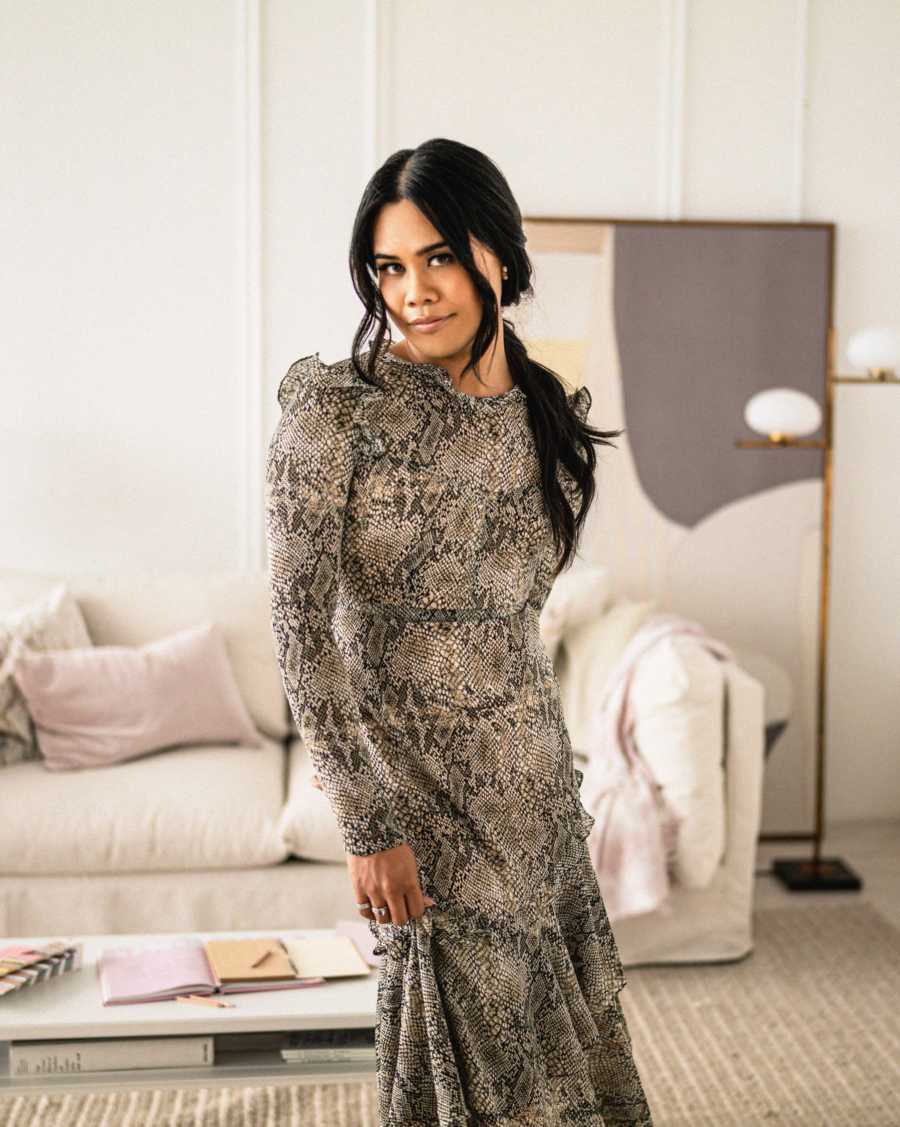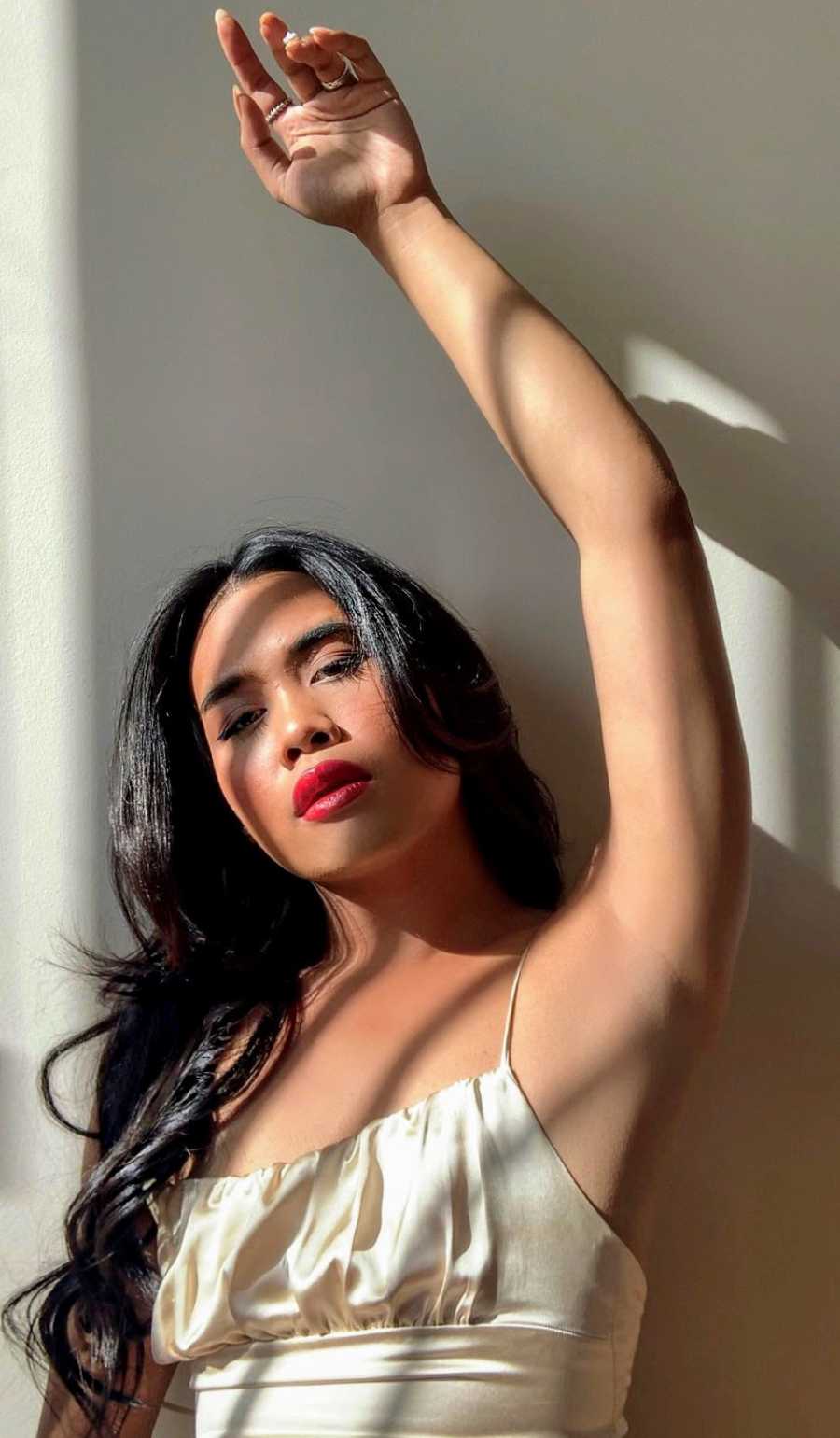 This story was submitted to Love What Matters by Dee Sabado of Toronto, Canada. You can follow her journey on Instagram. Submit your own story here and be sure to subscribe to our free email newsletter for our best stories.
Read more stories like this:
'Just give her time. She'll come around.' My mom has yet to use my correct pronouns. To her, I'll always be her first 'daughter.': Trans man finds courage to live his truth, 'Transitioning was the biggest act of self-love'
'I want to be a girl, Mom! Just make me a girl!' Getting into the shower, she threw her fists down in anger. I could feel the air suck right out of me.': Couple throw second gender reveal party for transgender daughter
'Trans men and non-binary people have periods, too.': Mom teaches son 'inclusive' menstruation lesson to create 'safe space' for transgender, non-binary individuals
'I know you're a boy,' she whispered, kissing my forehead. I'd be able to start my senior year comfortable with myself.': High school senior comes out as 'transgender' and begins transition
Do you know someone who could benefit from reading this? SHARE this story on Facebook with family and friends.