"Some men have periods.
Some non-binary people have periods.
Some women have periods.
My son Eli was informed about periods when he saw blood on my pants a couple of years ago. I no longer have periods anymore, but I am still a woman nonetheless.
I didn't use the language of 'women have periods' because it's not entirely inclusive.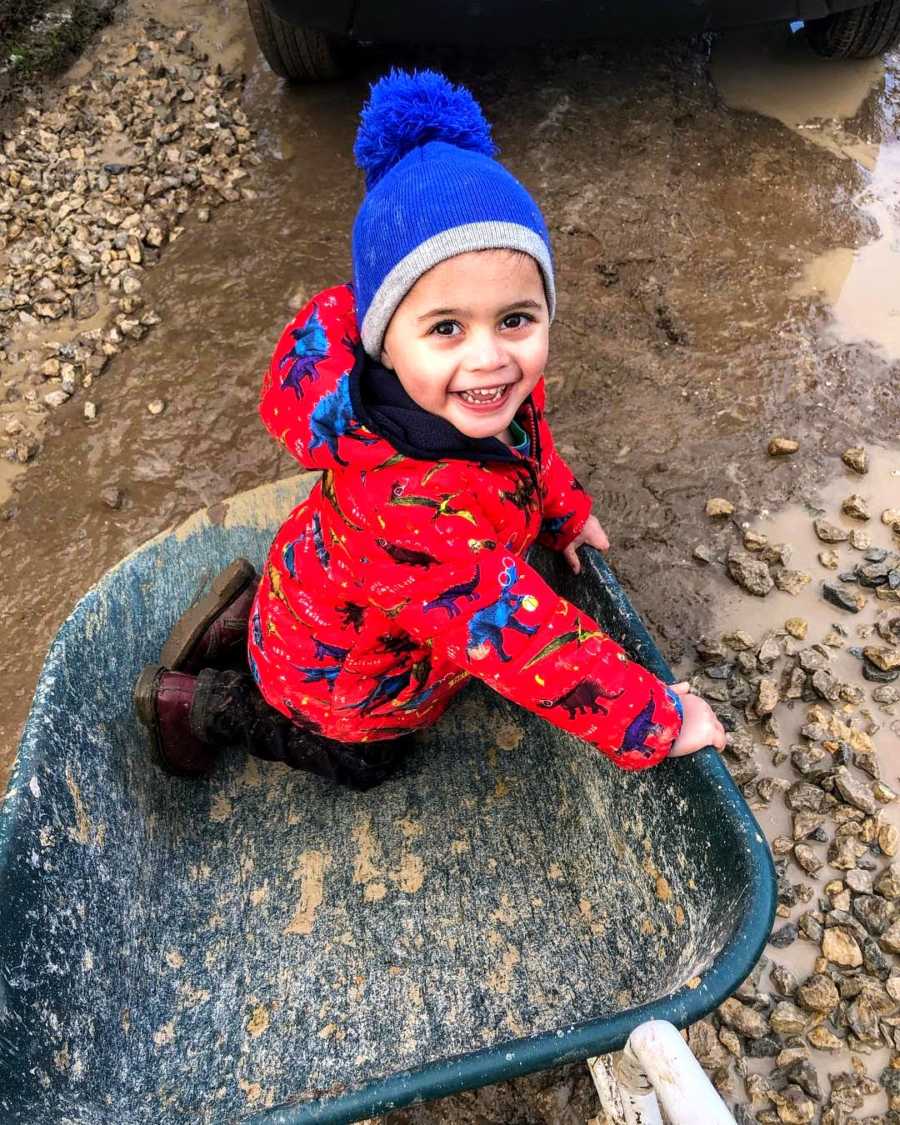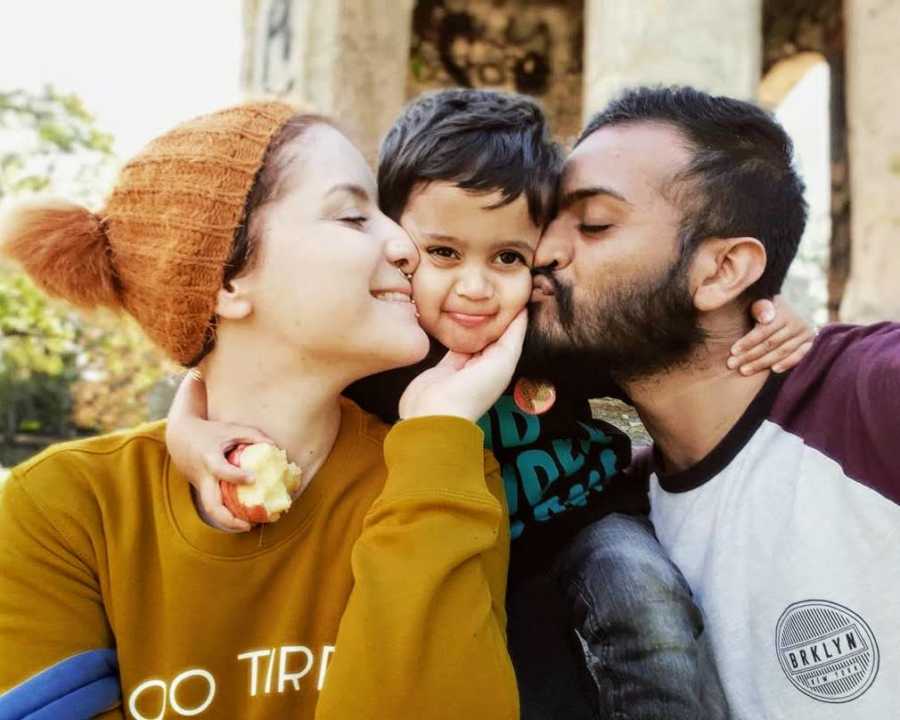 I told him that SOME women, SOME non-binary people, and SOME men have periods. It was easy for him to accept it as he hadn't yet had to unlearn the engrained societal norm, but if a 4-year-old can grasp it, I am sure that most of us can have a crack at unlearning misinformed norms, and open our minds.
Transgender men may have 'female' sex organs and still experience periods, and some non-binary people have periods, too. Therefore, removing a female logo off of the front of sanitary products helps include us all. Wouldn't that be a wholesome and nice gesture?
Why, in the name of Lizzo, should that affect ANY of us? It's not insulting to women, it's not discrediting women, it's opening up the community to make it a safe space for those who don't identify as women, but still have periods. Grasp it.
Eli, who is the cutest slice of pie, is holding a pin board sign. It says, 'Some men have periods too. If I can grasp it, so can you.'"
From podcasts to video shows, parenting resources to happy tears – join the Love What Matters community and subscribe on YouTube.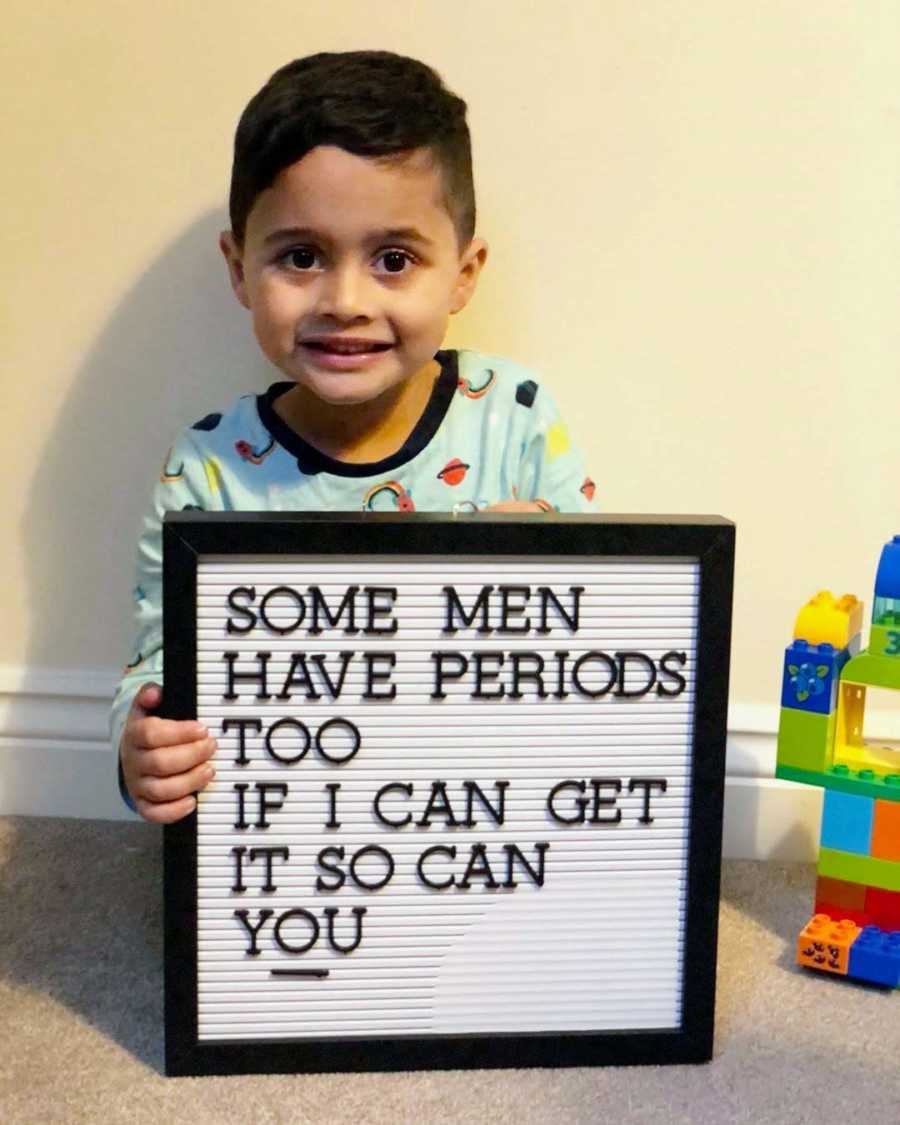 This story was written by Milly Bhaskara. You can follow her journey on Instagram. Submit your own story here and be sure to subscribe to our free email newsletter for our best stories.
Read more stories like this:
'The kid never leaves home without his purse. He spends his money on makeup, and loves all things pink and sparkly.' Mom supports her 10-year-old non-binary son and 'all his fabulousness'
'Please, when I wake up, change me into a boy.' I'd make deals with God and wake up excited. Nothing changed.': Transgender man finally 'at peace,' loves who he sees 'looking back in the mirror'
'It was right after the Pulse Nightclub Shooting. We both rolled over in bed. Me: 'I'm gay.' Her: 'I'm transgender.' Silence. Now what? I'm married. HAPPILY married!'
Do you know someone who could benefit from reading this? SHARE this story on Facebook with family and friends.