"I was born without my left hand and forearm. However I never viewed myself as disabled. My parents encouraged me to play sports just like all the other kids. I was highly competitive in sports because I wanted to prove my limb difference would not hold me back. After games or races people would come up to me and say 'You are so brave!' or 'You are so inspiring!'  It was annoying! I wasn't doing anything different than the other children on the field, but because they saw my missing arm, they assumed I was doing something extraordinary, when really, I was just playing sports like all the other kids. Sure I struggled learning to bat in softball, but we adapted. I would practice taking on and off my mitt for hours. If there was ever a challenge in learning how to do something, I would find a way.
I went through issues of self-confidence throughout my younger teen years, as most girls do at that age. I was scared boys wouldn't want to date me because of my arm, and I was scared going in public because I did not want strangers to ask questions. I remember one time a kid in one of my classes got angry with me and said, 'You one-armed freak!' It hurt. But I didn't let it affect me too much, even at an early age.
I was lucky enough not to face real bullying as a teen at school. It was almost as if I was MORE popular because of my missing arm if you can believe it. I was definitely known as the 'girl with one arm', but I was okay with it because it made me unique. There was no one else like me at my school. In high school I fully embraced who I was and what made me different. It was at this age I stopped wearing my prosthetic arm and allowed my small arm to be seen in public. I realized a prosthetic would never make me truly the same as those other kids. My prosthetic was heavy, irritated my skin, and had no function. It was time to embrace my small arm and stop hiding it.
I went to college far from home, and I was nervous having to make friends again and go through the process of people getting used to my arm. Luckily, I again had an easy transition. Possibly because of my confidence? My new friends embraced me with open arms, and did not treat me differently. I was the 'girl with one arm' again on campus, and I owned it. I made Halloween costumes related to having one arm, like a shark attack victim and Nemo from 'Finding Nemo'.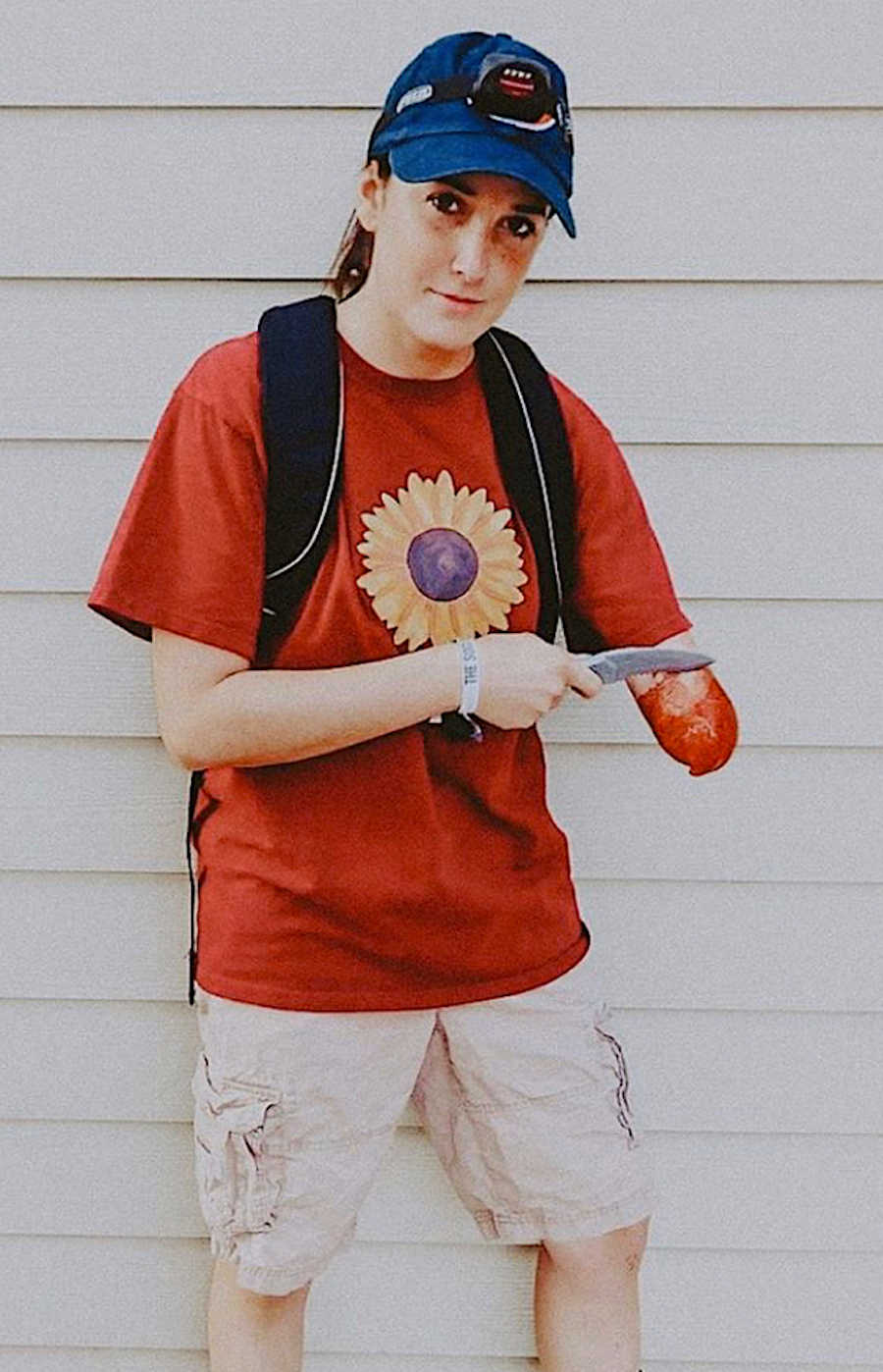 I made a Twitter account called 'One Hand Probs' where I would post funny things that came with having one hand. It wasn't until my senior year of college when we were going through sorority recruitment did I hear of someone else missing their hand, a new freshman girl. And you would think my first reaction would be excitement over having a bond with another person over our physical differences, but no. I was somewhat annoyed because 'I' was the girl with one arm. I was supposed to be the only one. I'd say to myself, 'How dare she try to take away my unique quality?'
I did not realize the extent of the adaptive community until I started training for the Paralympics. I was introduced to non-profits which worked with adaptive athletes and limb-different kids. The first time I walked into a room with several amputees, I was almost stunned. It was strange seeing someone else who had my same arm. I no longer felt unique or special. Even though you would think I had finally 'found my people', I really just felt like I did not belong with them.
They were all inspiring athletes. I almost thought my sparkle and my identity was taken from me.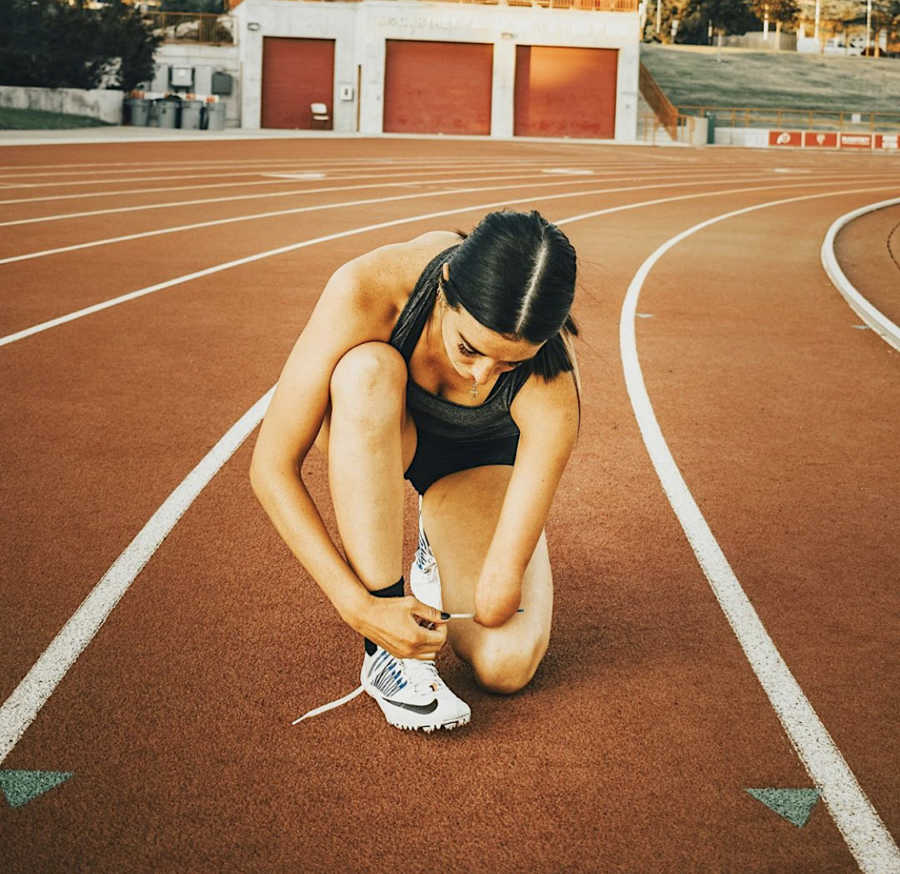 It was a tough transition, but now I embrace the adaptive community. I think it simply took getting accustomed to seeing limb-different people before I felt like I was connected to them. Now I have people who understand how tough it can be to zipper a dress, or staining all of our clothes because we have to hold food against our chest when carrying it. I have friends who have limb differences I never knew existed. I work with limb-different children and coach them through sports. I volunteer time at Shriners Children's Hospital, where I was once a patient and received numerous prosthetics. And I continue to train to accomplish my ultimate goal: representing the United States at the Paralympics in Tokyo.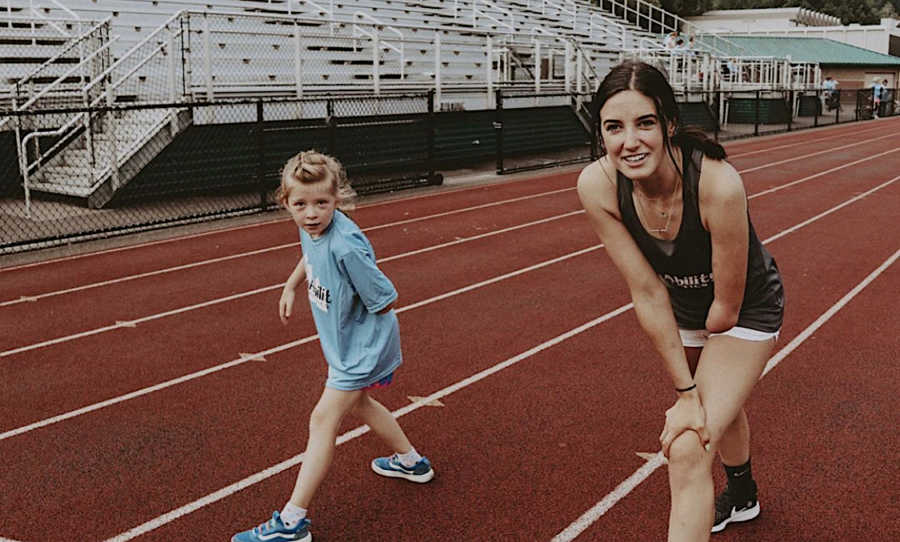 My sparkle and my uniqueness isn't that I am missing my hand. My uniqueness is who I am on the inside. I am a witty, competitive, larger than life personality. I just so happen to also be missing my hand. I would tell anyone who is struggling with confidence issues to learn to love yourself first. At the end of the day, you need to be your own number one fan, and if you truly don't like who you are as a person, no one else will. Work on yourself for yourself, and realize some things are out of your control. I cannot change the fact I am missing my arm. But I can work on other things in my life that are in my control in order to make myself a happier, more confident person.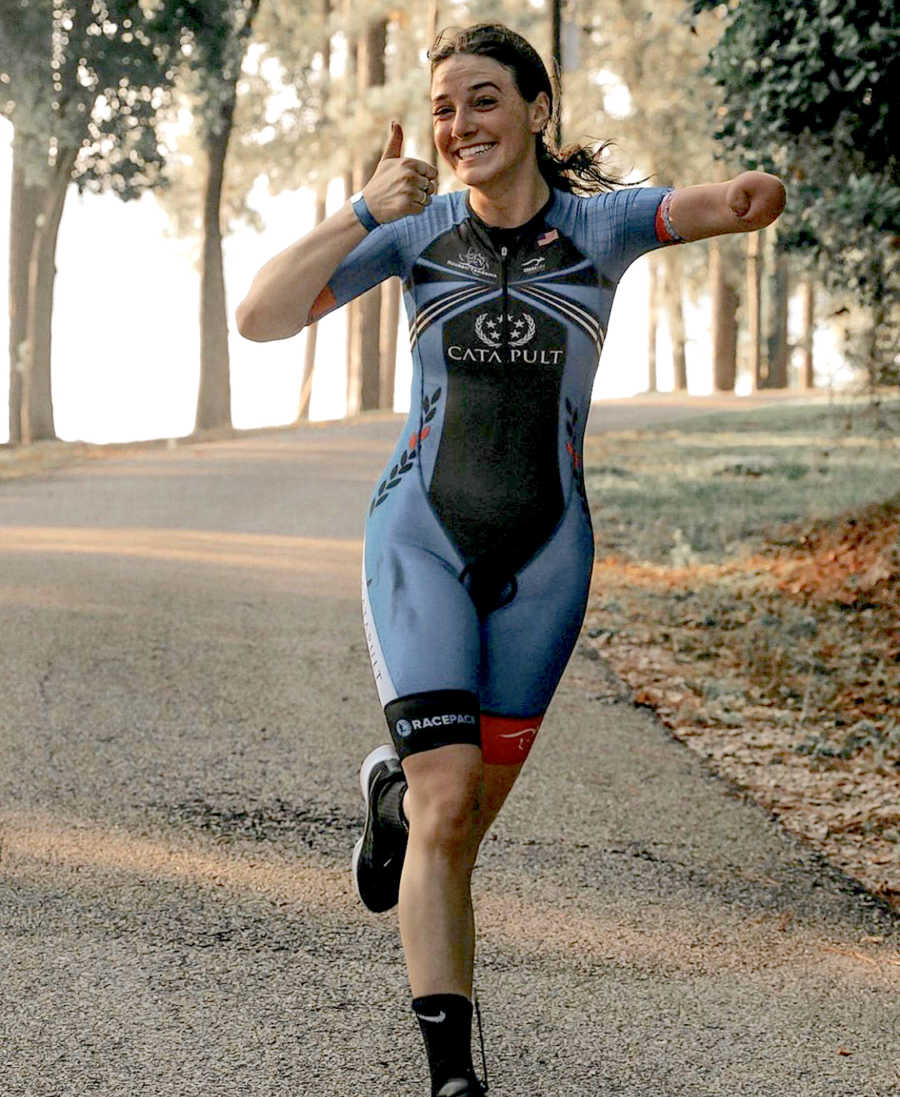 In the future, I hope to continue competing at a high level in athletics. I have no idea where my career path will take me, but I hope I continue to train and compete in sports at the Paralympic level. Most of all, I am proud of myself for having the courage to chase a dream I once thought was unattainable."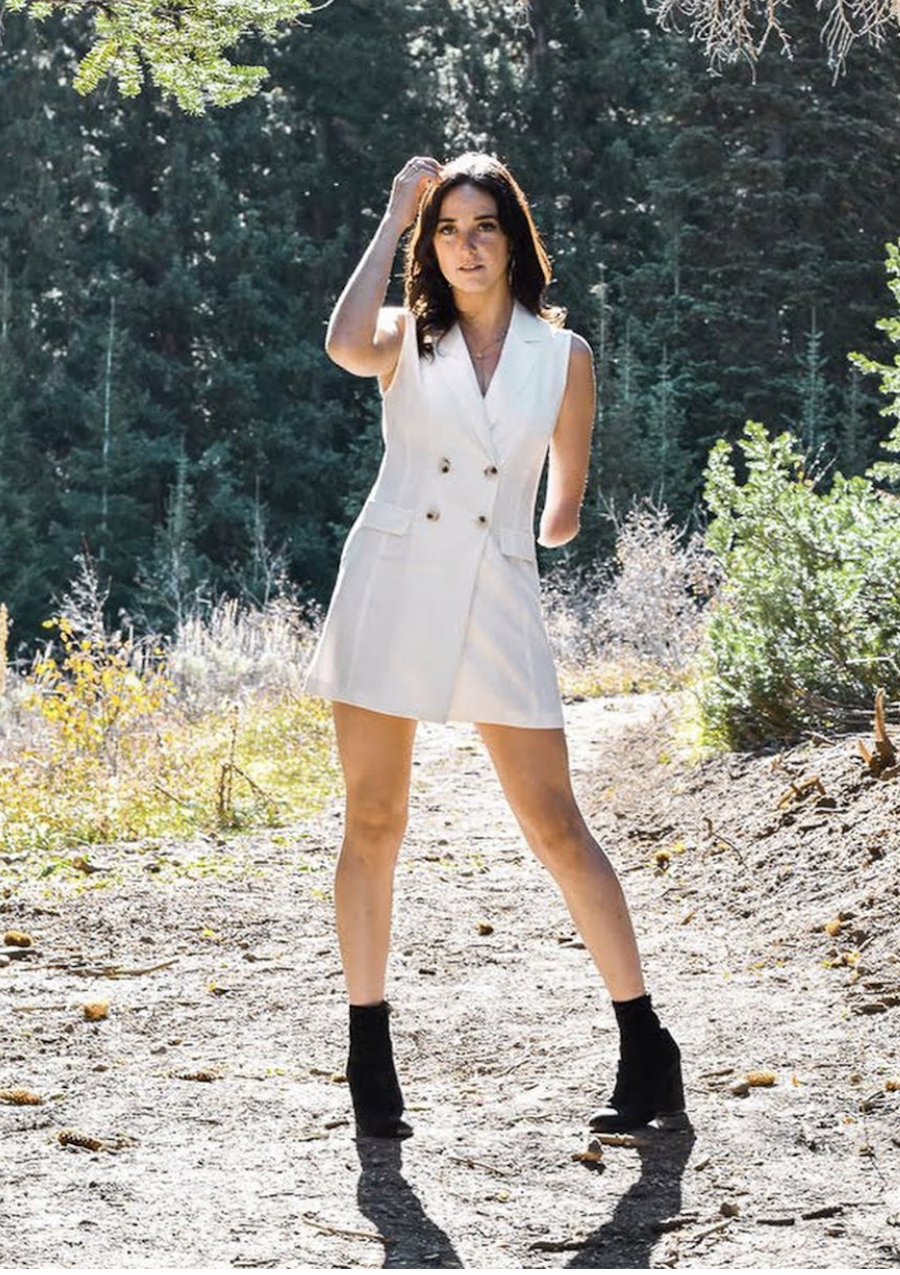 This story was submitted to Love What Matters by Dani Aravich. You can follow her journey on Instagram and Twitter. Do you have a similar experience? We'd like to hear your important journey. Submit your own story here. Be sure to subscribe to our free email newsletter for our best stories, and YouTube for our best videos.
Read more inspiring stories about living a full life with a limb difference here: 
'I looked down at my wedding ring, and my heart broke. Where would she wear a wedding ring?': Mother learns of child's limb difference diagnosis, looks at her as 'my perfect daughter'
'Why am I doing this?' I couldn't run at the park or playground. I hid my pain from my parents for years. When I spoke to them, they were shocked.' Man surprises parents with life-changing decision
Give other people strength and courage to love themselves. SHARE this story on Facebook and Instagram.