"I was 20 years old. Technically homeless, jobless, and spiraling out of control. I had a boyfriend who I had only known for one month. I visited him for my birthday and did not expect things to last much longer. Little did I know that 'that weekend in San Diego' would lead to 6 years later, a marriage, and three children. To be honest, my story is much more complicated than that. My story is open adoption. My situation was no different than thousands of other women suddenly enveloped in a 'crisis pregnancy,' however my story is unique for a few reasons. I placed my son for adoption, married the birth father, and now have two more children who are full blood relatives of my birth son. CRAZY.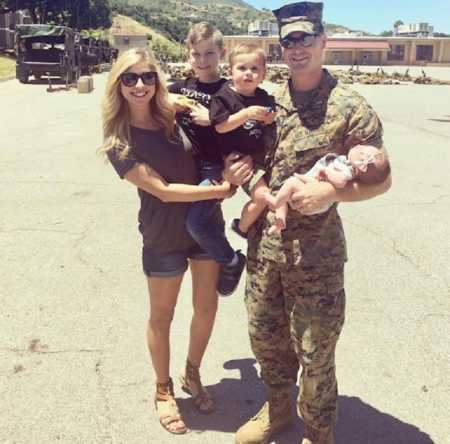 This was never my plan; I never imagined myself as 'that girl' that got pregnant; and I feel like my story will resonate with many because, when does life ever go as planned? I wanted to marry young, raise a family with one man, see my children grow into successful adults, and then become a grandparent myself. But here I found myself, pregnant by a boy I barely knew with no clear future ahead of me. I had so many questions, but first I had to tell my parents. I may have been 20, but the pregnancy news showed me that I was unprepared for what lay ahead. I was barely raising myself, how could I raise a baby? These were thoughts I wrestled with daily.
Today, many people ask why I chose adoption, and seem surprised when I have only positive things to say about open adoption. The truth is, I picked adoption because I was scared. I wanted a way out from my situation, and as a naive 20-year-old I thought that everything would return to 'normal' when it was over. What surprised me was that my definition of normal changed every step of my adoption process; and it still changes today.
My parents, counselors, and friends made me realize that I truly had three options: abortion, parenting, and placement. Every single day of my pregnancy I would weigh the consequences of all three options and began to realize that there was no 'easy way out.'  Each option brought unique struggles and consequences that only I would have to live with forever. Adoption was always my choice. My parents made it clear to me that I could not raise a child. Remember how I said I was 'technically homeless and jobless?' I wanted this stranger in my stomach to have a chance at life. I didn't pick adoption, I picked life. If you are reading my story and are in a similar situation, please know that you have choices and don't write off adoption. With faith, trust, and hard work on both ends, placement can be incredible.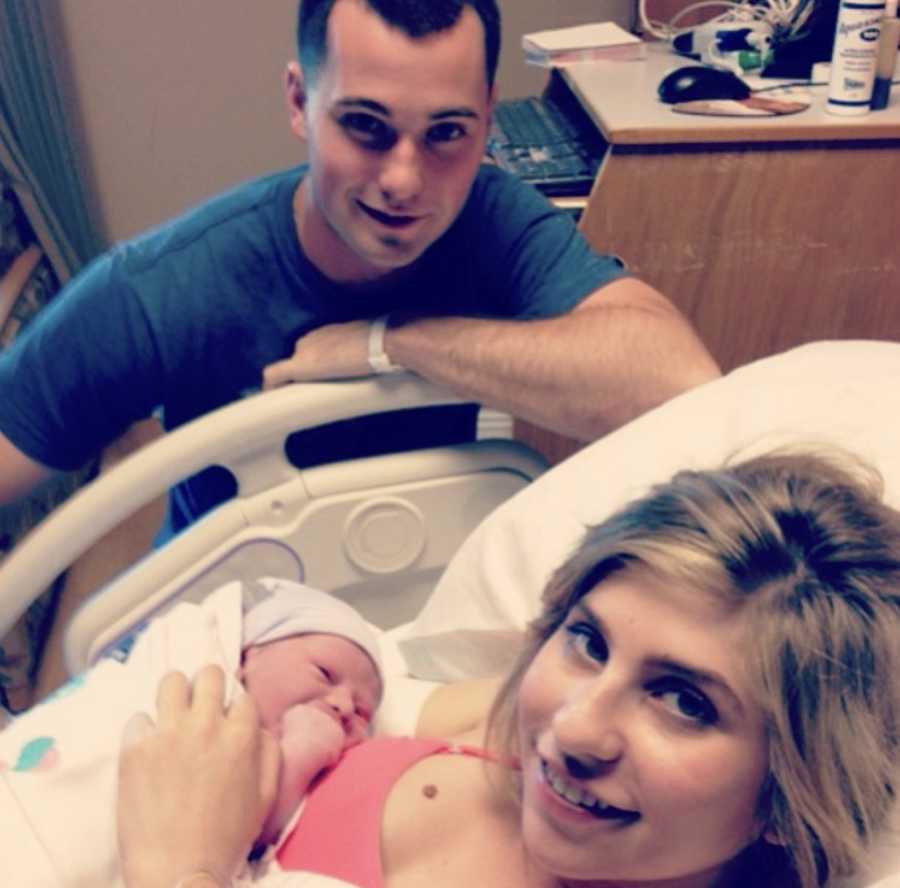 Let's talk about my pregnancy. In some ways it made me a better person. I held down a job, enrolled in beauty school, and felt like I was working towards a clearly defined goal. To my surprise (and honestly to his surprise), my boyfriend stuck around. Initially, he felt like it was his duty to stay, although with time, we grew as a couple. Honestly, our relationship was a mess. Those nine months accelerated our maturation process from idiocy to responsibility. It was a wakeup call for both of us individually and as a couple.
As rocky as it was, we made it to what we thought was the end of the process: labor, birth, 48 hours in the hospital, and days later… placement. That's right, I said 48 hours. That is how long our son was ours. I felt the time moving and feared how quickly time was passing. I felt a strange but strong love that I did not expect to feel. He was my son and I knew I was going to place him into the arms of his parents very soon. I hated the feeling of unpreparedness and kept telling him how sorry I was that I could not be ready for him. This may seem difficult to understand. It is easy to question. 'If I wanted him that bad, why didn't I decide then and there to raise him?' Believe me, I thought about it countless times; my answer is simple. I could not, and I should not.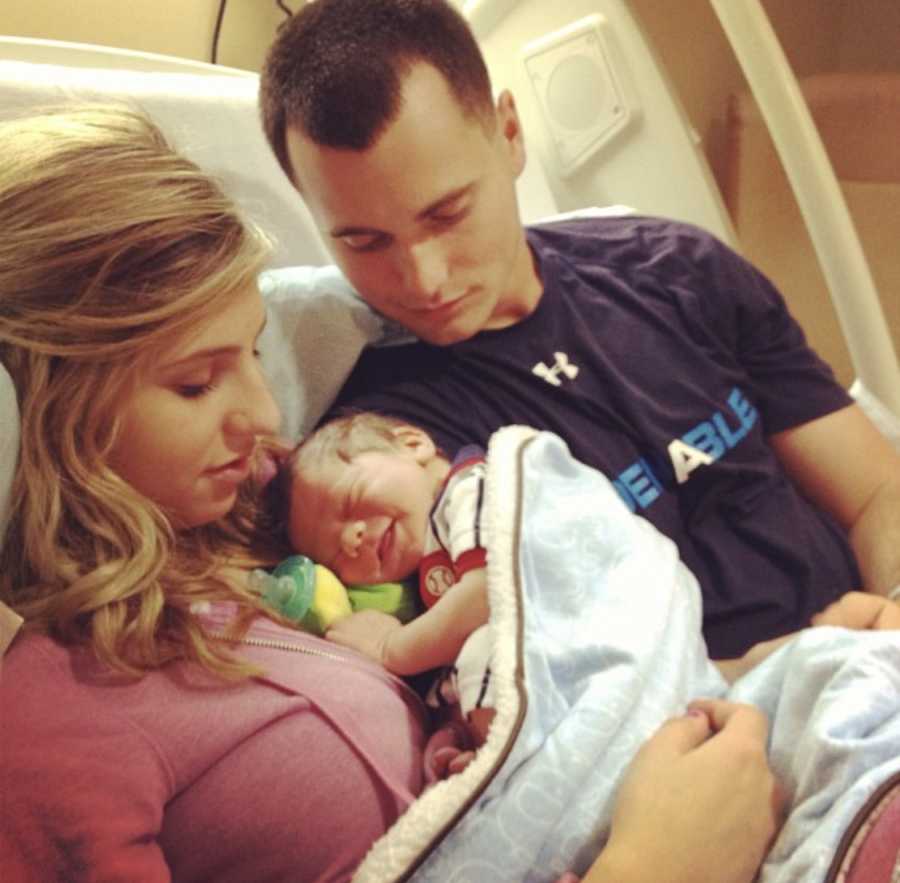 Recall the mess I mentioned earlier? Turns out that phase of our relationship was also just that, a phase. We grew in love and slowly found it impossible to be without each other. Let me be clear, we stayed together because we fell in love, not because we had come too far to turn around. Our sole motive for marriage was love. It was a long, and at times, painful journey, yet we endured because we did not want anyone else. At that point, my then fiancé finished college and commissioned as an officer in the United States Marine Corps. We moved across the country and, as surprising as the first time, I became pregnant. WHAT?  If I was unprepared for pregnancy at 20, I was very unprepared for pregnancy at 23. This time I had a husband, a home, and we had a steady income. The unpreparedness I am talking about now was emotional.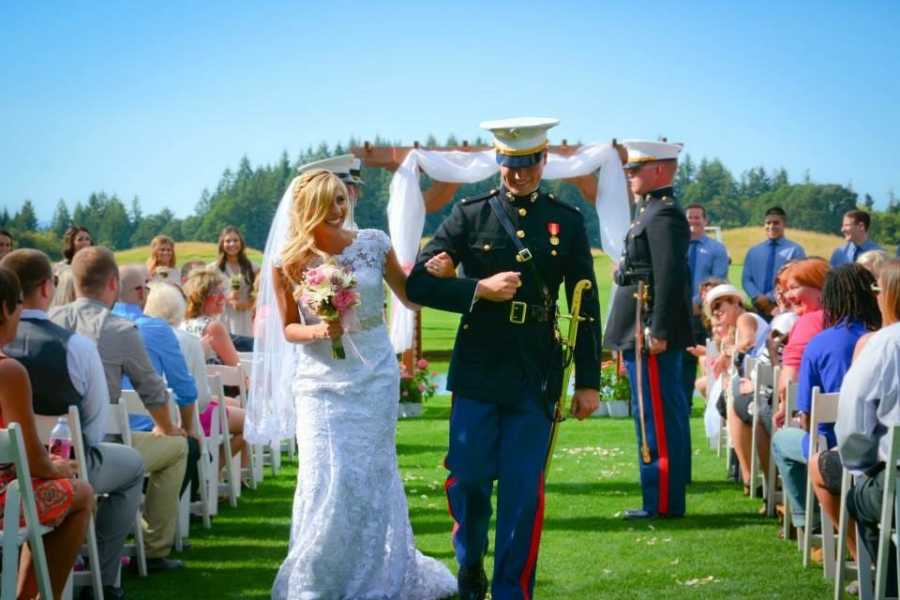 Since placement, I suppressed my emotions. A whirlwind of feelings surfaced when I found out the gender was a boy, and that both my kids had the same biological father. I felt angry with God because it seemed like an unfair repeat of three years earlier, only this time I was in a position to raise my son. My husband felt the same. He began to feel like we had betrayed our birth son by taking what he should have had and giving it to this new boy. I struggled with postpartum depression with my son. To the world, I tried to look picture perfect. I wanted to be the poster birth mom of adoption to show that it is a good option. Know this: It is a good option, but a hard choice.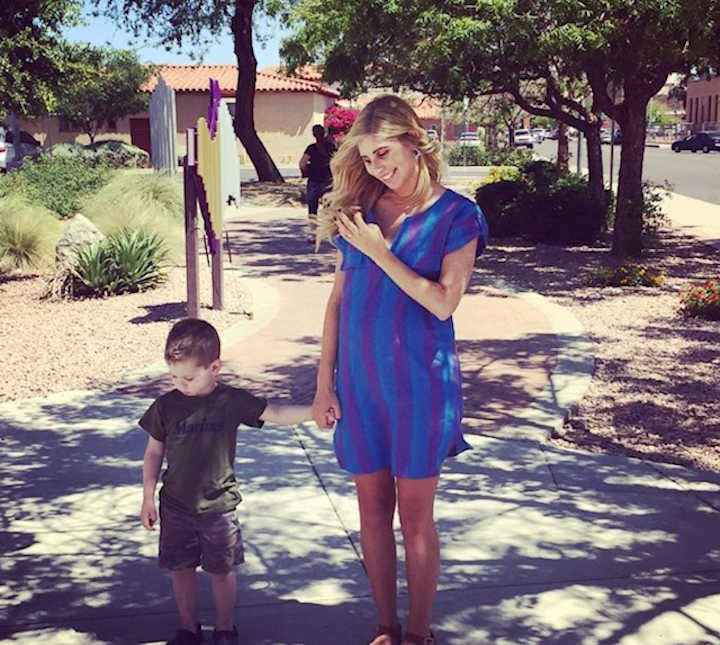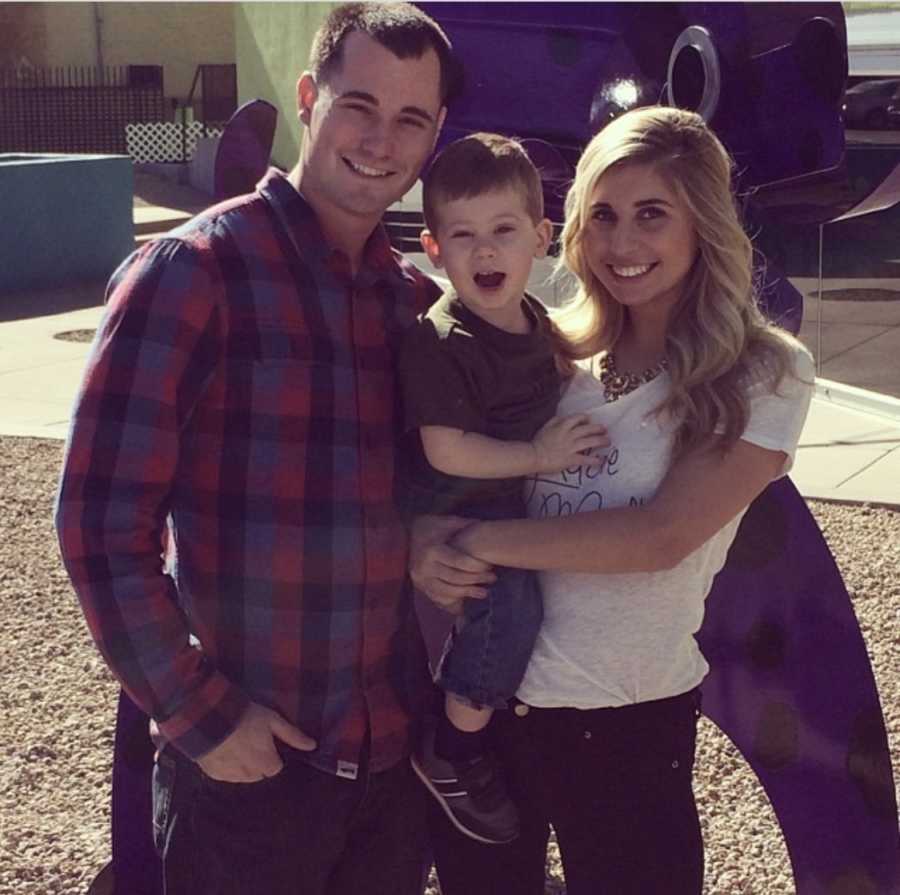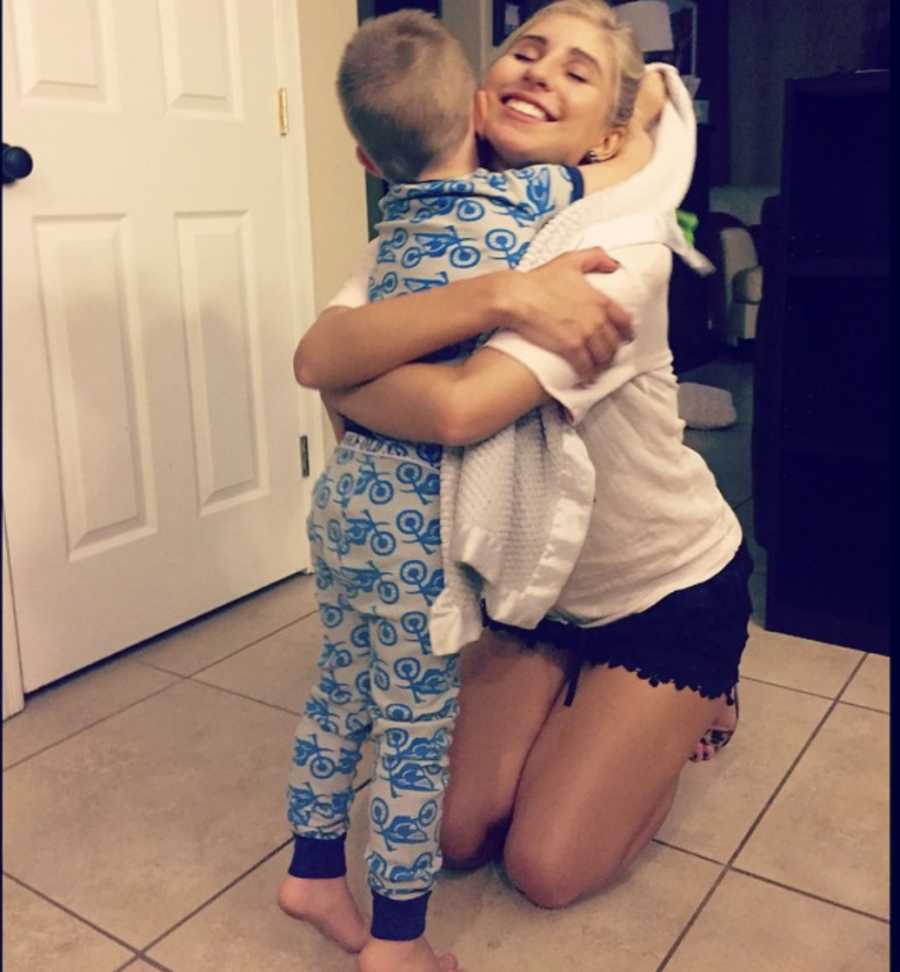 Getting pregnant with my son brought out my deepest emotions and allowed me to initiate the healing process I didn't know I needed. I thought I was 'healed' and then got pregnant again with my daughter. This pregnancy was easier than my second, but I had the epiphany that I will always struggle with this. It is the consequence of my choice, and with any of those three choices, there would be consequences. Today, I am okay with that truth. Enduring the rain brought the rainbow. My children are happy, we all love each other, and we are all growing in this process.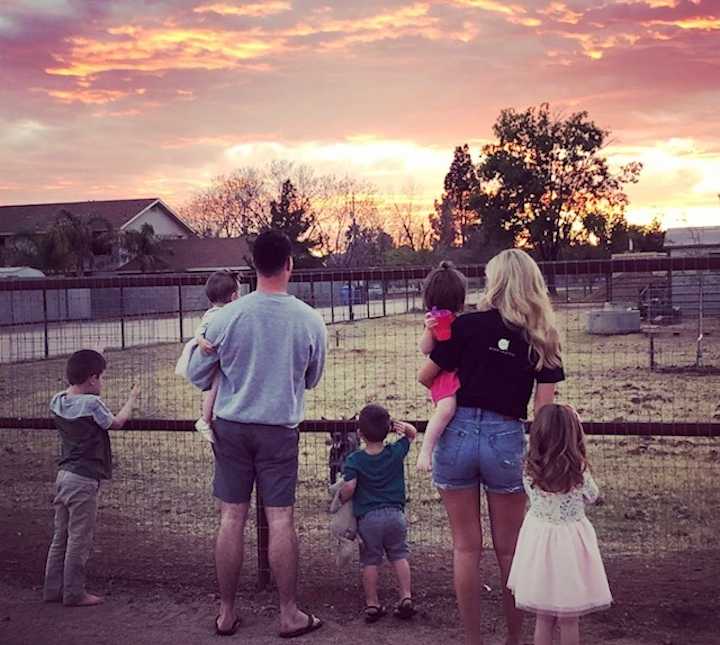 We see our birth son about twice a year. Not because of legal constraints but because of the physical distance between us. He knows us as his birth parents. He knows his birth story. He knows that he has full blood siblings. This is all due to the graciousness of his parents. We don't feel we owe them anything, and they feel the same. Our relationship only exists because of a mutual love we all feel for our little boy.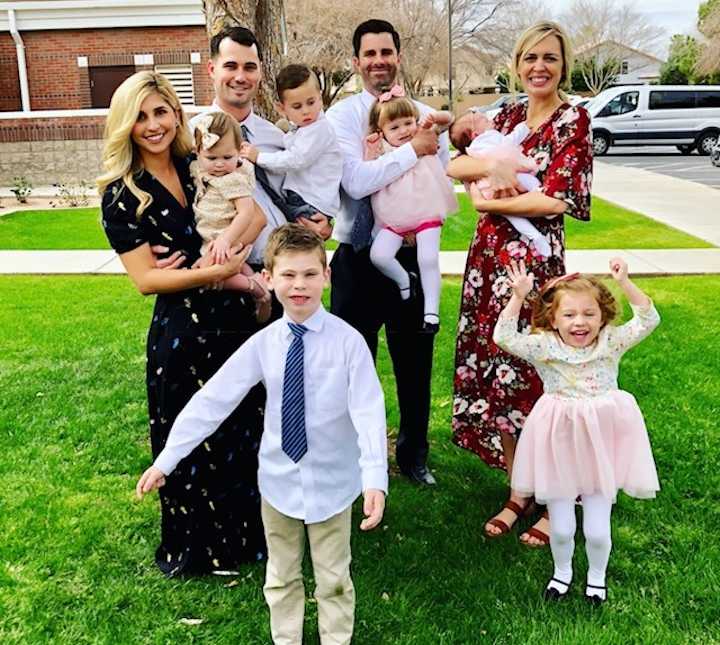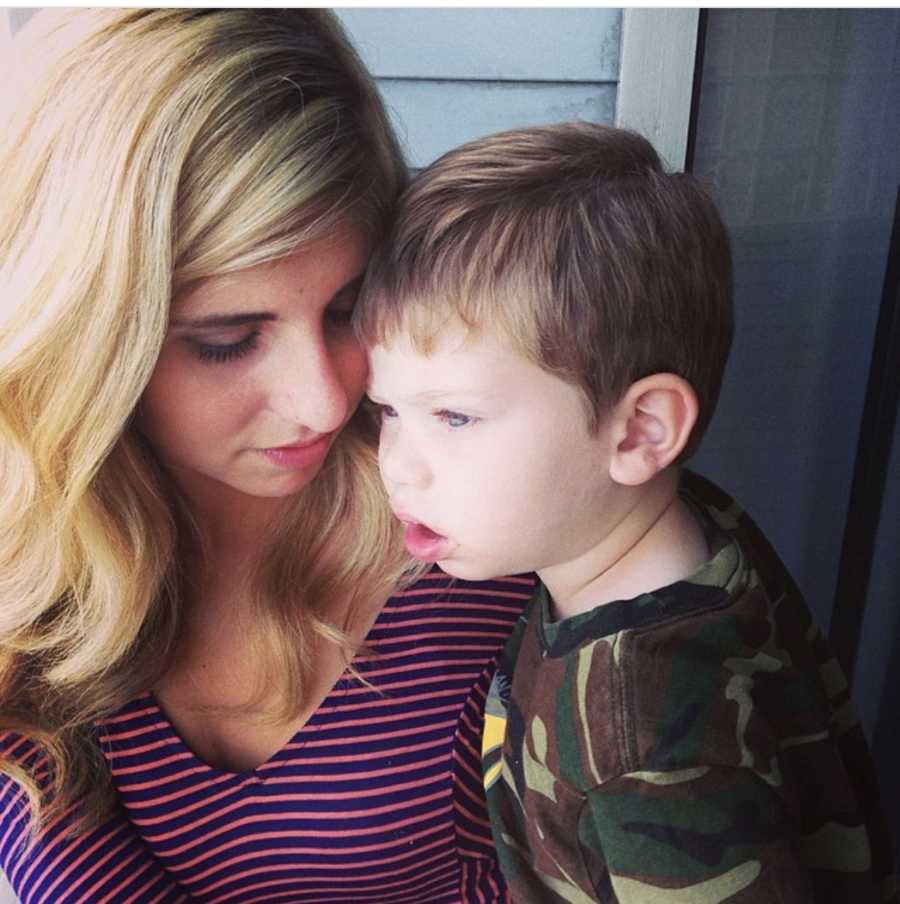 Much to our initial surprise, our time spent together is not tense, awkward, or forced. I am grateful for the chance that his parents gave my husband and me. They understood that the long-term stability of their son's life was directly tied to the stability of our lives. They wanted him to know us and for us to know him. They didn't do us a 'favor' by accepting our son, and we never felt forced to place him. We felt that they cared as much about us as they did about getting a baby.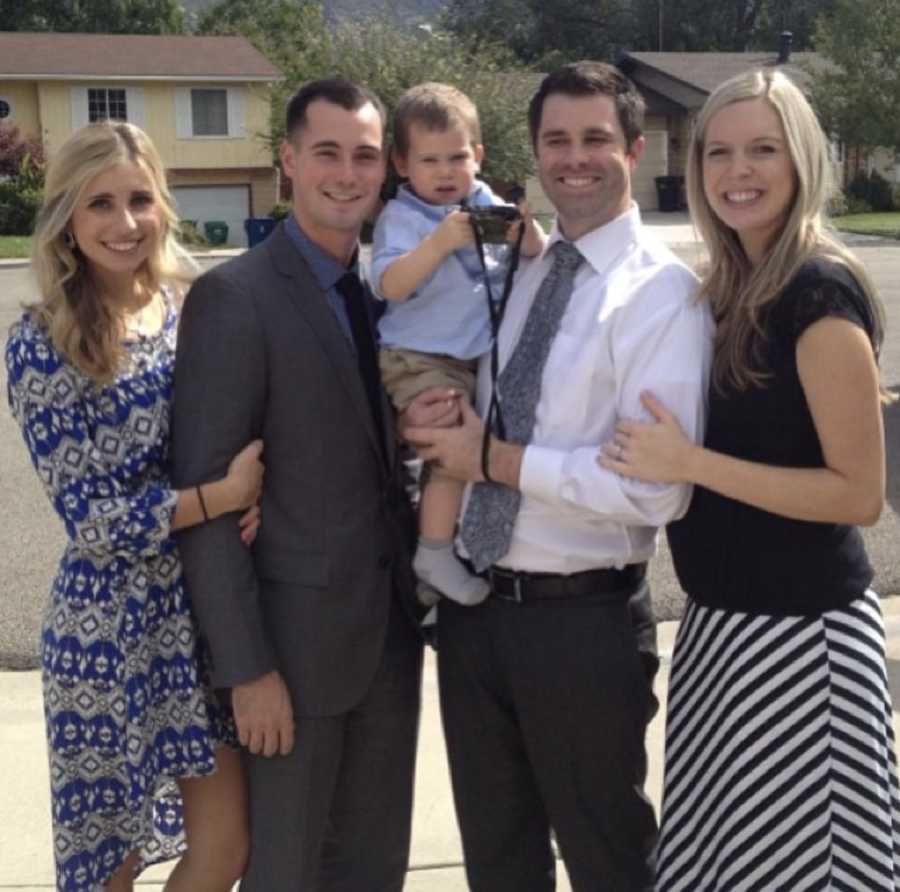 So many people ask me, 'If you knew then what you know now, would you still place your first son?' The answer is, 'I don't know.' In my opinion, we are where we are now because of the journey we traveled. I don't think it is fair to think that I wouldn't have placed if I knew I was going to get married and have a stable life. I believe that without our birth son, I would not have married my husband because we would not have matured as individuals and as a couple. In fact, our relationship would have ended with 'that trip to San Diego' that started this journey.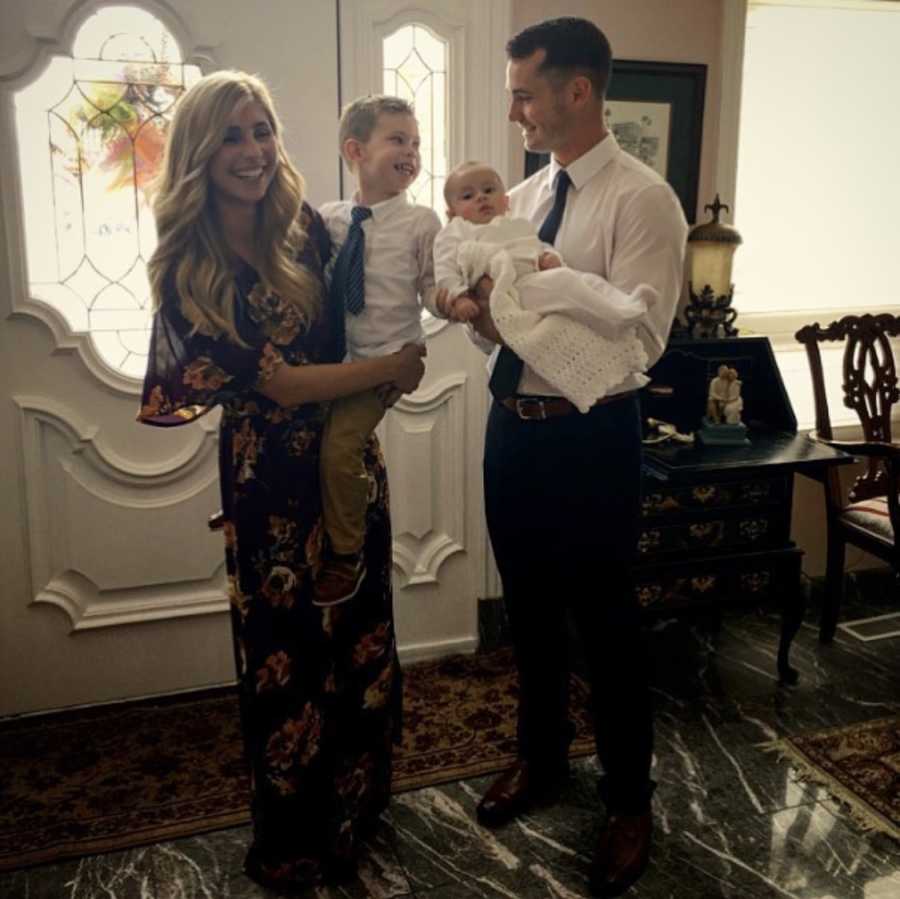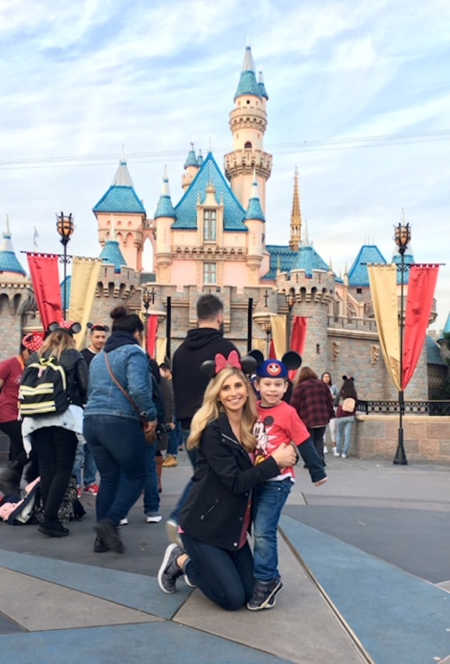 I have been told many times that I did a wonderful thing. I don't feel that I did anything substantial. I simply chose to give my birth son a chance at life. I have been humbled, heartbroken, and have experienced so much joy. I chose to make this work, and continue to choose that every day. I look for the good as often as I can and accept that this story will never be 'perfect.' I feel now that the good in my story will help someone else with theirs. I don't want you to live my story, I want you to know there is hope. If you are in this situation, I want you to know that you have options and that you can make beauty from the ashes."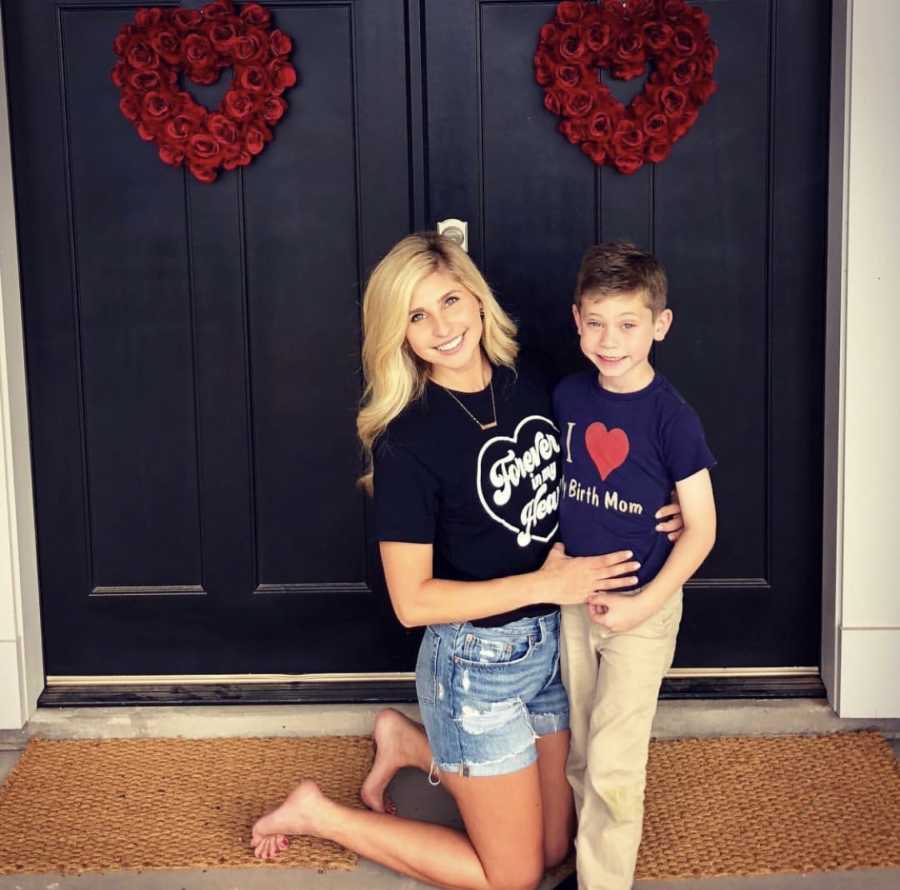 This story was submitted to Love What Matters by Jessica (Yessi) Lundin, 26, of San Diego, California. Be sure to subscribe to our free email newsletter for our best stories.
Read more stories like this:
'Oh, are you babysitting?' 'They're mine.' I'm a 30-year-old single black woman with 3 white kids. Love has no color in my home.': Woman adopts 1 boy, 2 siblings from foster care, 'love is love, no matter the color'
'From the bathroom all he heard was, 'BABE?!' Just 2 weeks after meeting the birth mom, we found out we were pregnant. I was actually mad. 'God why NOW?': Couple gets pregnant when least expecting it, has beautiful open adoption
Do you know someone who could benefit from this story? Please SHARE on Facebook to make them aware there is a community of support available.