"'Silvery, beautiful tattoos,' my daughter said as she traced the stretch marks on my tummy with her fingertips.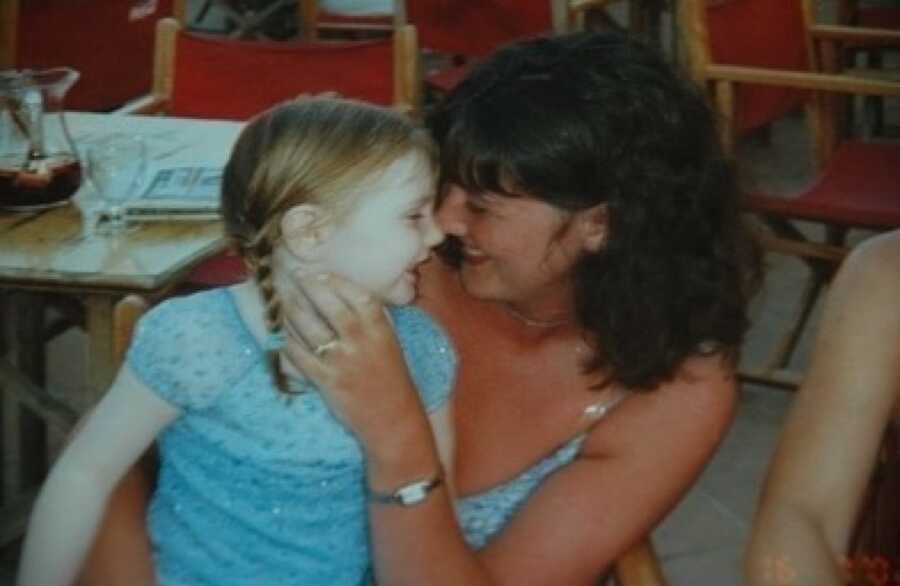 We were lying on a beach in Majorca, and she was about 6 years old.
I had bravely worn a bikini but was so self-conscious about the stretch marks etched across my tummy and thighs.
These were the scars left behind by pregnancy and an eating disorder that had caused a quick and dangerous weight loss.
I felt ugly, imperfect, worn.
But my young daughter, unaware of social conventions and body hang-ups, thought they were beautiful.
Yet this love/hate relationship with the skin I'm in continued for many years.
It's been a long and rocky road of recovery.
I slip, fall, and pick myself back up again, almost on a daily basis.
Some days I still feel repulsed at what I see.
Some days the image is so distorted that I want to crawl back into bed and pull the covers over my head and stay there for months.
But most days I manage to push through and fight back.
I focus on the beauty around me.
Beautiful people (their hearts, minds, actions), stunning scenery, captivating literature, evocative music, favorite films.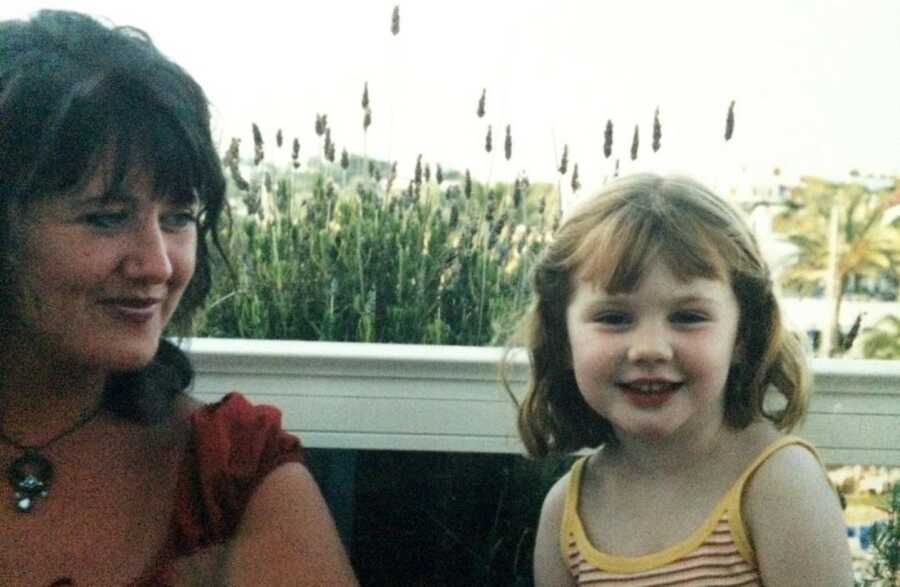 There's so much beauty in this world, and we can forget that sometimes.
To heal my fractured relationship with myself, I decided to stop hiding.
I stopped starving myself.
I stopped punishing myself.
For so long, I was trying to get away from…me, to destroy any evidence of myself from myself.
Self-judgment is like any other poisonous disease—it doesn't heal overnight.
But here's what I'm learning: if we want to feel beautiful, we have to let ourselves be beautiful.
We have to leave ourselves alone and learn to accept what is there—scars, stretch marks, all the 'imperfections.'
I've been underweight and overweight.
I'm learning to be comfortable in my own skin.
And it's so hard.
But you know what?
The worthwhile stuff is rarely easy.
Be brave.
Look at yourself in the mirror.
Love fiercely and with abandonment.
Search and seek out beauty.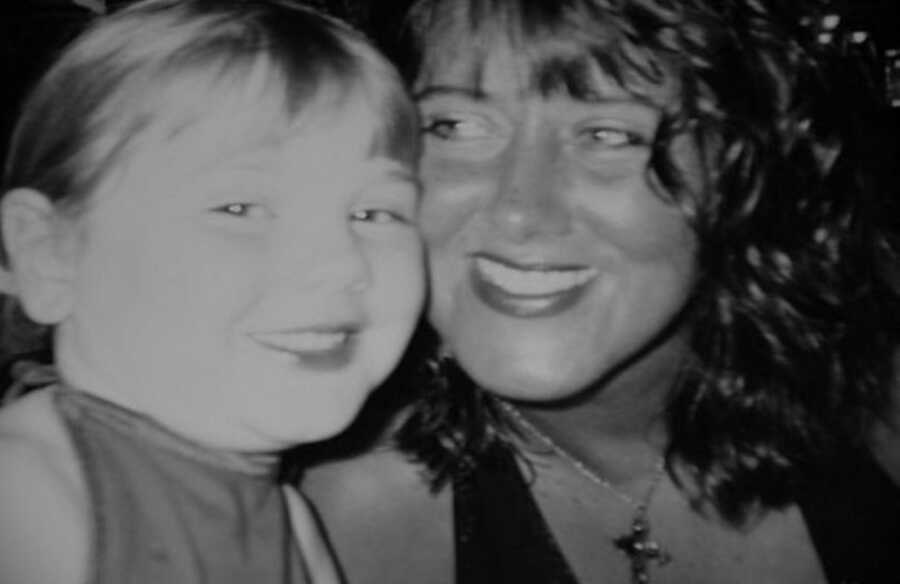 Hug longer and tighter.
Try something new.
Accept yourself, right in the middle of whatever emotions you're processing and dealing with.
Give yourself permission to be.
Just simply be."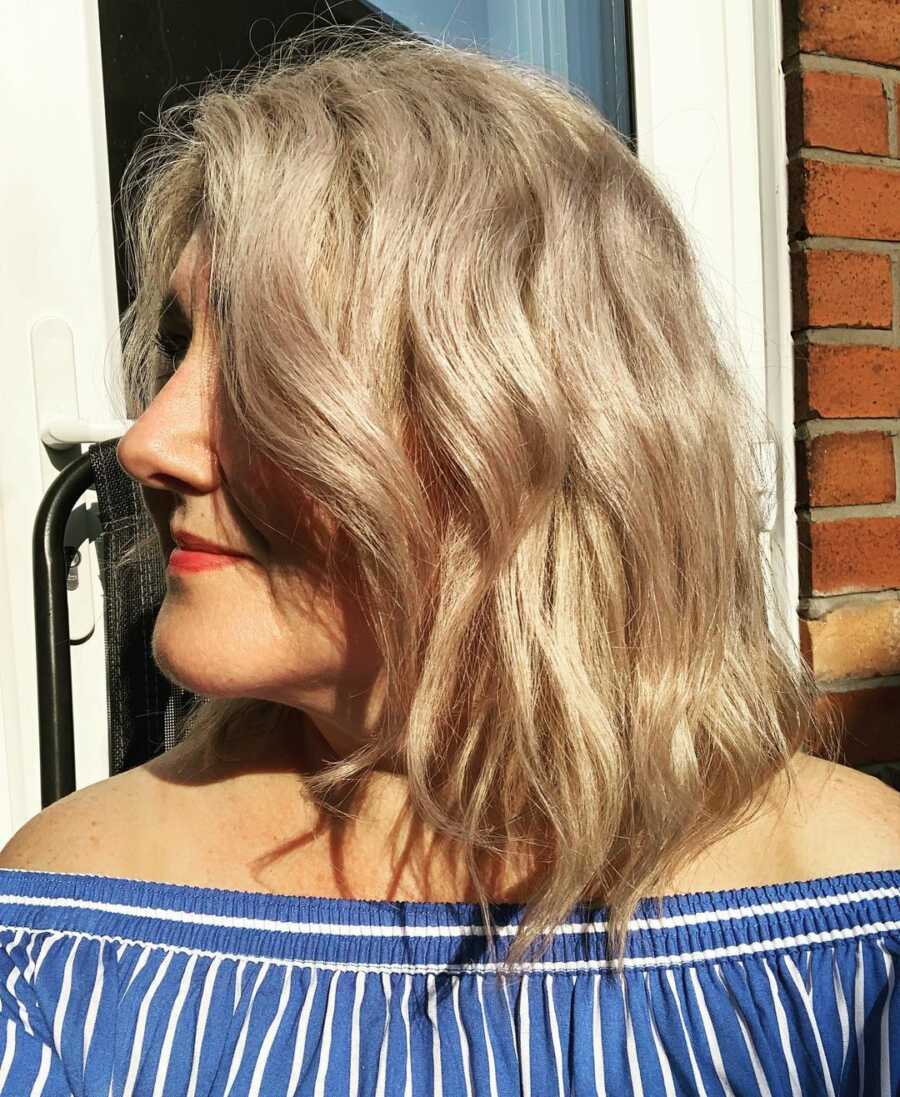 This story was submitted to Love What Matters by Nichola from Belfast, Northern Ireland. You can follow her journey on Instagram. Submit your own story here. Be sure to subscribe to our free email newsletter for our best stories, and YouTube for our best videos.
Read more stories like this:
'I began ripping my clothes off. I stayed home. I could have been at the party I'd looked forward to for weeks, but instead, I chose my couch.': Woman finds self-acceptance after 'years of hating my body'
'I was attracted to you before you put on weight.' It broke me. Now he's dating a woman half my size and 15 years his junior.': Woman works to be body positive after being fat-shamed, urges 'You matter and you are enough'
'My mom would say I was 'ballooning.' I was in 4th grade. She'd implement some new weird food rule for my 'health.': Woman is 'blown away' by body positive community, 'I learned to love myself, heal my relationship with my body and soul'
'Don't show your butt like that. You're a mother.' I WANT my kids to see a body positive mom.': Woman mom-shamed after 'rocking' a bikini, 'every woman deserves to feel comfortable in her own skin'
Give other women strength and courage to love themselves. SHARE this story on Facebook.