Disclaimer: This story contains mentions of sexual abuse and eating disorders that may be triggering
"This is me, your body, talking…
This is me, your body, talking to you right now. Stop fighting to shape me and make me something I am not, something I might never be. Sometimes I will get to what you want me to look like, but you have sacrificed so much and done things that have not been wise. It's time to love me. Be patient with me, give me what I need to live a long healthy life.
I think if we are all honest with ourselves, we have all had self-esteem issues at some point. We can right away, without pausing, point out things we do not like about our bodies. I have had quite the journey with my body.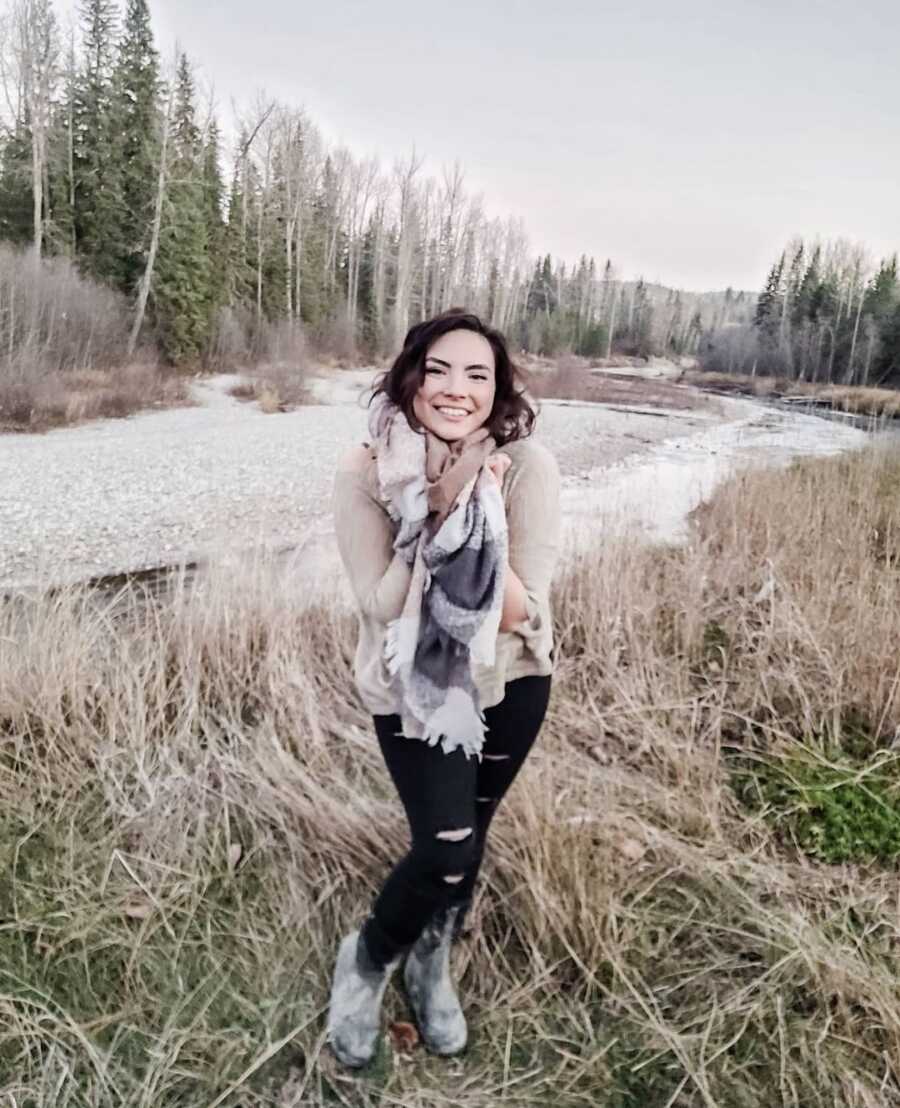 I was sexually abused by my father for 14 years and, well, as you can assume, that was not easy. My body carried me through trauma and protected me the best way it could. While the abuse was happening, my father said he did not like fat girls. That was what I needed to hear, and my mission became to get fat as quickly as possible. Since that day, I started my battle with my body.
I gained so much weight so quickly that it was unhealthy, and then after the abuse stopped and my father went to jail, I had all this extra weight I never actually wanted. I would look at myself in the mirror and hate what I had done to my body. This is when I started to hurt my body even more. I became anorexic and bulimic. Let me tell you, it works really well in losing weight, but it also does a number on your body and on your mental health. The sad part is that no one knew I was doing this because around people I would eat, and then, well, you can paint your own picture of what I would do next. People around me just kept congratulating me on my quick weight loss, and I got so much approval it felt nice.
Let's fast forward.
Later that year, I got all my prayers answered and got to encounter the love of Jesus. That is when I started the journey of healing my body from the inside out, starting with my mental health and then carrying on to my physical health. I came clean about my eating habits and got the support I needed from my mom.
I became so happy with my body and so confident from the inside out that for the first time, I felt beautiful and loved without needing to please anyone but Jesus.
I got married a few years later and had two beautiful baby girls who were a miracle to us. This in itself is another story, but with the things my body had to endure during the abuse, I was told I would never have children. So, yes, these girls are a MIRACLE and I am continually blessed by them. Being pregnant, I gained weight (like everyone does) and then nine months after our oldest was born, I was pregnant again, so not much time to recuperate. I now started my second pregnancy at a higher weight than my first. I looked at myself and could not help but compare myself to other moms who looked better than me. I started to scroll and look back at pictures of myself before being pregnant and just wish I could get back to that point again. This got me back to that LOVELY roller coaster of emotions. I started to clean up my diet and work out every day, expecting to look a certain way by six months. Then those six months came up, and I did not look the way I wanted to…how frustrating! All my efforts were for nothing.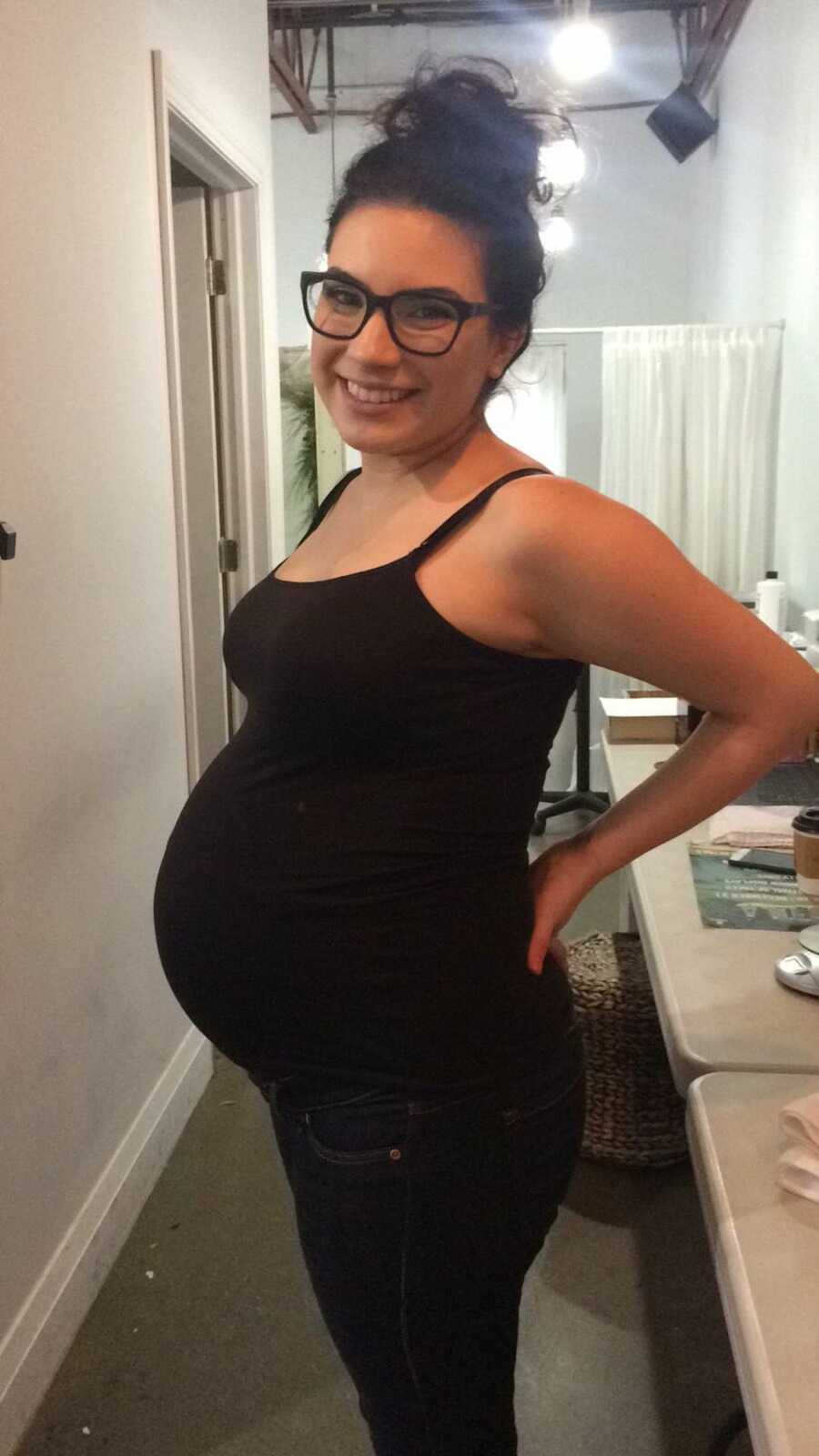 Then here comes my husband, and gosh I love that man. He said,
'Alexia, you are beautiful to me, and you speaking so negatively about your body is an insult to me. Are you telling me I do not know what beauty is? When I see you, I see the most beautiful woman in the world, and look at what you have accomplished! You are so much healthier physically. Now you can go on hikes with me when before you could not, your face has cleared up, and you have lost weight. Maybe not as much as you were hoping, but you have. Stop fighting your body and start loving it. It gave us our babies and has gotten you through so much. You need to be happy with who you are now. Just be healthy both physically and mentally so you can live a long life with me. If that means you keep losing weight, then okay, but if not, then be okay with that too.'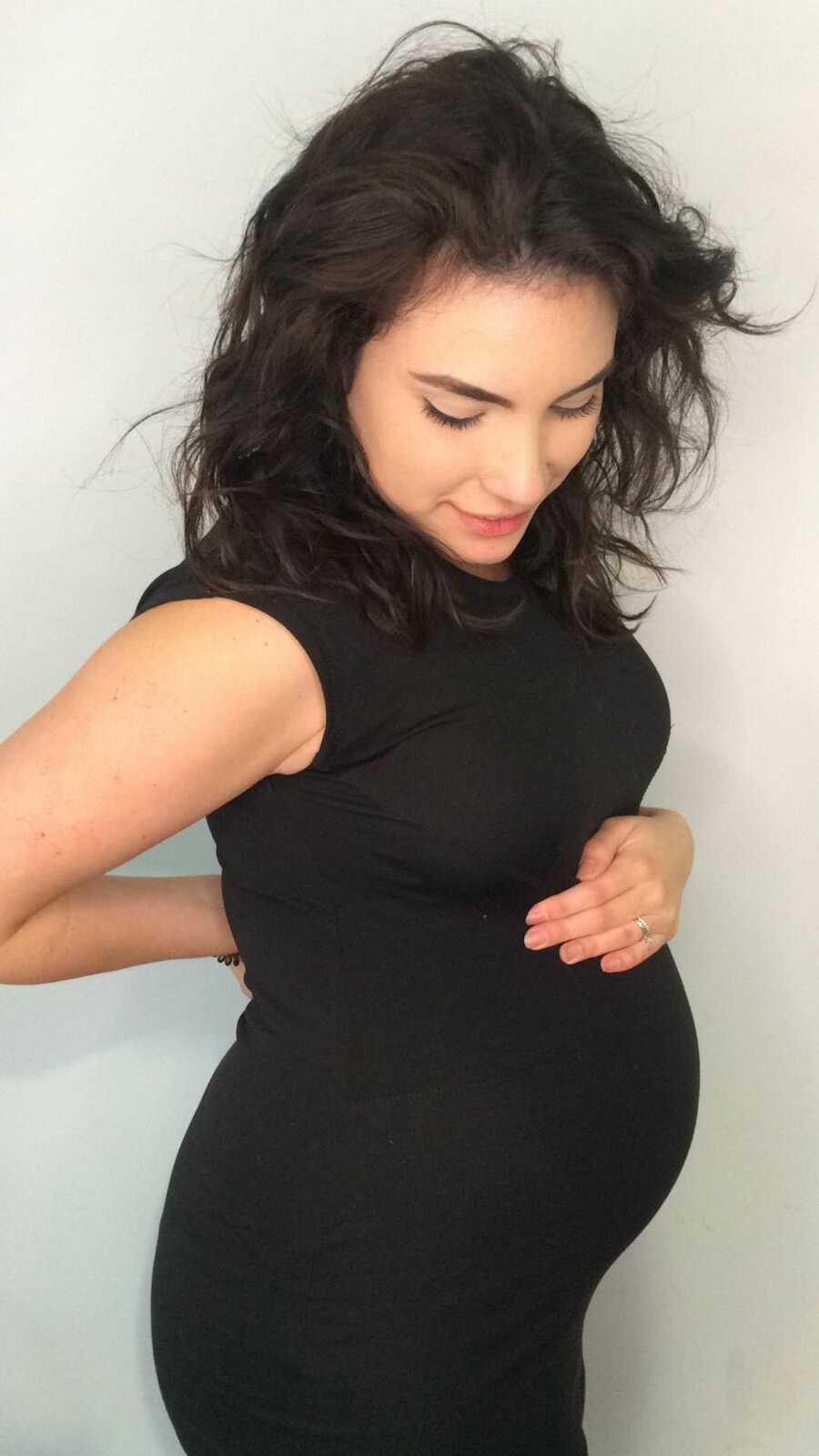 Honestly, that is what changed everything for me. I needed to go into this health journey for HEALTH and not because I wanted to look like this person or that person. I needed to be happy with every step and celebrate what my body has done for me. I started to do that, and it has changed my whole perspective. I am happy with my body again, and I am confident again. It is so important to me that my daughters see a confident mom who loves herself. That way they learn to love themselves no matter how God made them. We are all so different, and I think the definition of beauty needs to be changed to be the healthiest you that you can be. Do something you can keep up for the rest of your life. For every person, that might look a little different, but get your body to be healthy so it can give you a long life. Do it for your health and start loving yourself.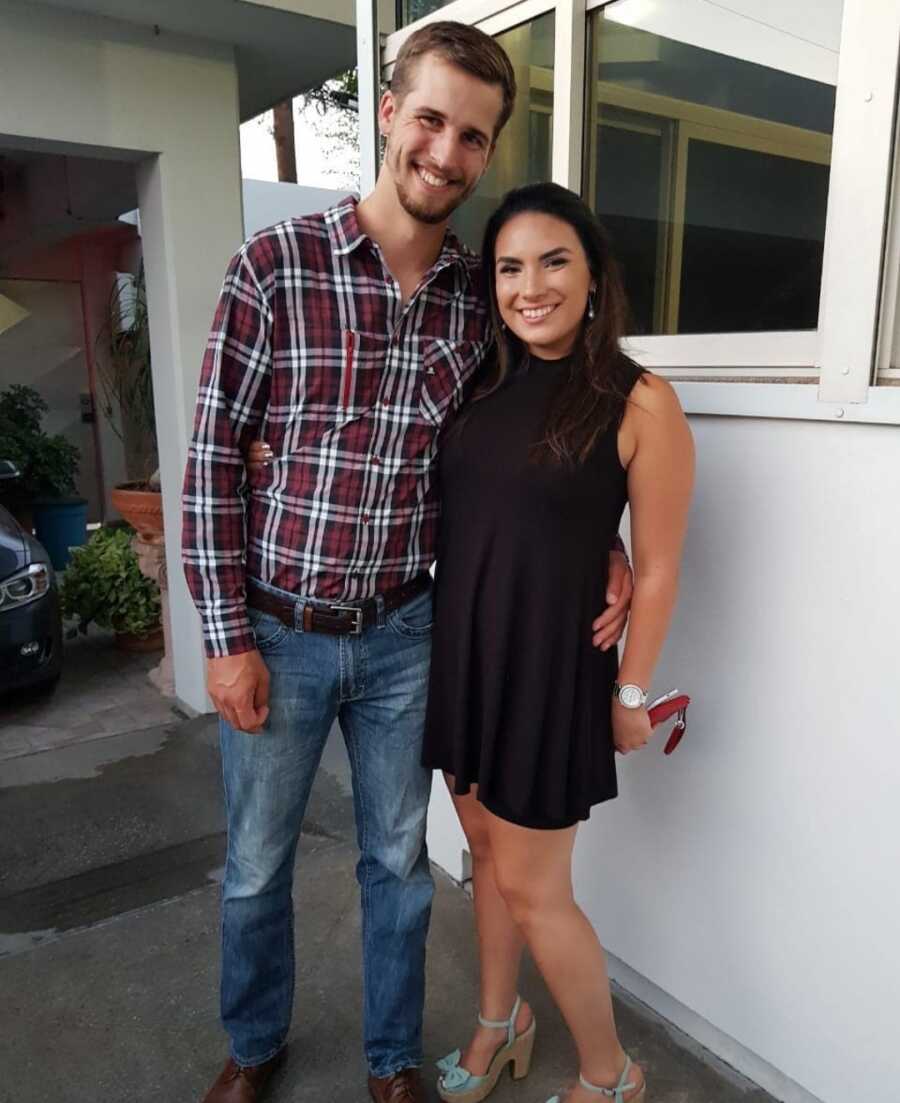 Take the time to bring joy back to your life and to heal your mental health as well.
I hope that no matter what age you are, you stop comparing yourself and start loving yourself. There is no one else but you, and there is only one body you get. Stop wasting your time on this earth by fighting with yourself mentally and physically and start loving yourself.
You are so loved and so needed by all of those around you."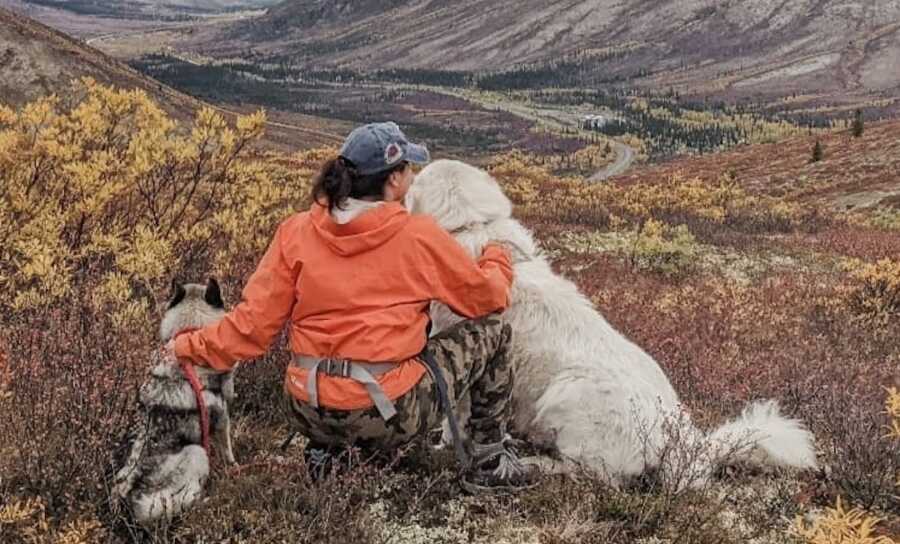 This story was submitted to Love What Matters by Alexia St Pierre from Canada. You can follow her journey on Instagram. Do you have a similar experience? We'd like to hear your important journey. Submit your own story here. Be sure to subscribe to our free email newsletter for our best stories, and YouTube for our best videos.
Read more stories like this:
'I began ripping my clothes off. I stayed home. I could have been at the party I'd looked forward to for weeks, but instead, I chose my couch.': Woman finds self-acceptance after 'years of hating my body'
'I was attracted to you before you put on weight.' It broke me. Now he's dating a woman half my size and 15 years his junior.': Woman works to be body positive after being fat-shamed, urges 'You matter and you are enough'
'My mom would say I was 'ballooning.' I was in 4th grade. She'd implement some new weird food rule for my 'health.': Woman is 'blown away' by body positive community, 'I learned to love myself, heal my relationship with my body and soul'
'Don't show your butt like that. You're a mother.' I WANT my kids to see a body positive mom.': Woman mom-shamed after 'rocking' a bikini, 'every woman deserves to feel comfortable in her own skin'
Give other women strength and courage to love themselves. SHARE this story on Facebook.