"Holding my newborn son in my arms for the first time, it was as though time stood still and everything else ceased to exist. My heart was just overflowing with joy. This was it! The moment I had been praying for my whole life…it was everything I dreamed it would be.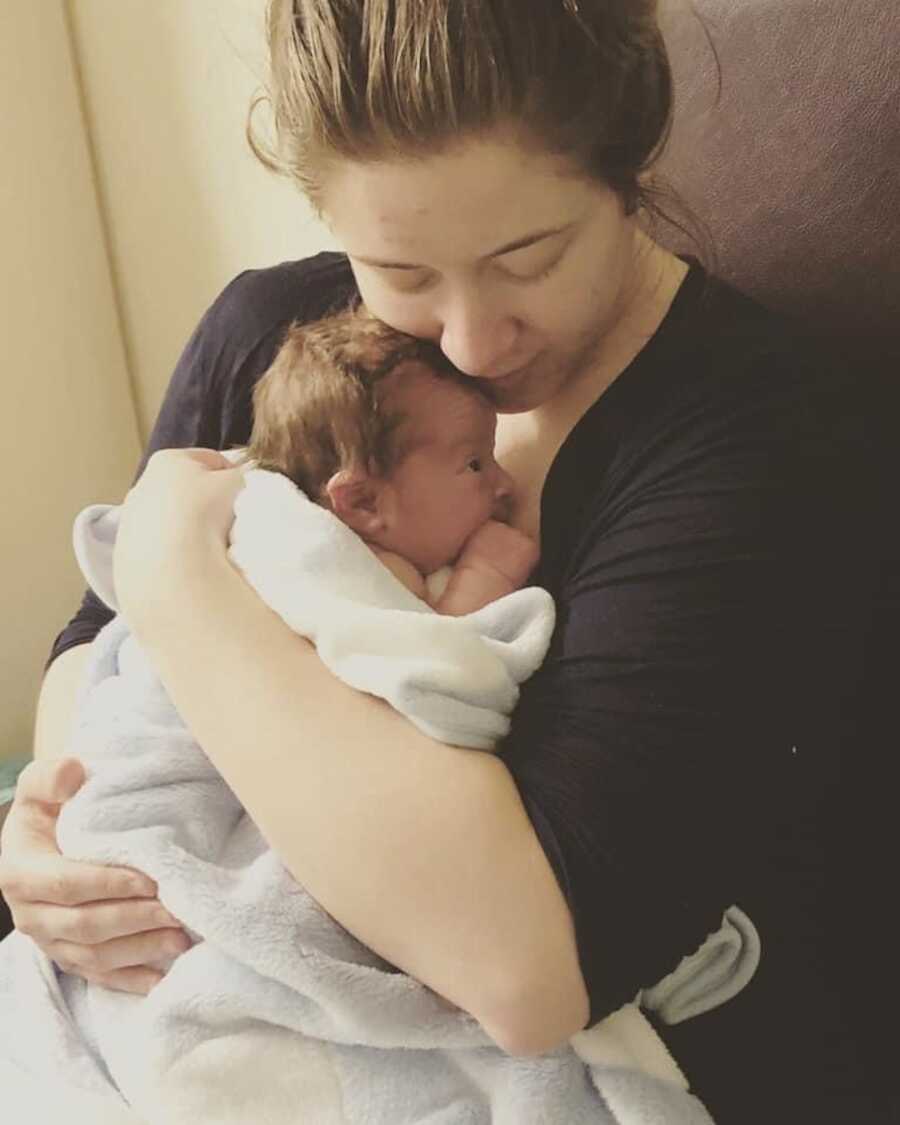 Early Motherhood
Coming home from the hospital, I was equally terrified and excited. I knew that it wasn't going to be easy, but there was no way I could have anticipated just how hard it was going to be.
Breastfeeding wasn't as natural and instinctual as I expected. I felt a lot of pressure to get it right, and it just wasn't happening in the beginning. Thankfully, a midwife suggested we try a nipple shield, and it worked like a treat. Crisis averted.
It wasn't just breastfeeding that I was struggling with, I was also in a lot of pain due to the episiotomy I had been given in hospital. It wasn't healing the way it was supposed to, and I developed what is called hyper-granulation. This is when the body produces too much tissue to fill the wound and results in a very painful and tender raised mass (just thinking about it makes my toes curl!).
Then there was the sleep…(or lack of I should say!) Oscar was a terrible sleeper; on the worst nights, he would wake every single hour. We tried everything to make him sleep better…nothing worked. I became so sleep-deprived that my bones ached. It was absolutely horrendous.
By the time Oscar was 6 months old, we went into the first of many lockdowns here in Melbourne. This is when things really started to go downhill for me. The isolation on top of my sleep deprivation resulted in a rapid decline in my mental health.
My anxiety would reach its peak at the end of each day. As the sun began to sink in the sky, I would feel a sense of dread wash over my whole body…the thought of another night full of endless wake-ups and very little sleep was so overwhelming it was almost too much to bear.
The anxiety was soon accompanied by a deep and heavy depression. There were days when I felt so low I just wanted to go to sleep and not wake up again. I was at my breaking point, and I knew I needed help.
Finding Help
So I made a phone call to PANDA (a perinatal mental health support helpline). It can be really daunting and difficult to know where to turn for help when you are mentally unwell. Thankfully, a friend of mine had recently mentioned this organization to me, and it was fresh in my mind.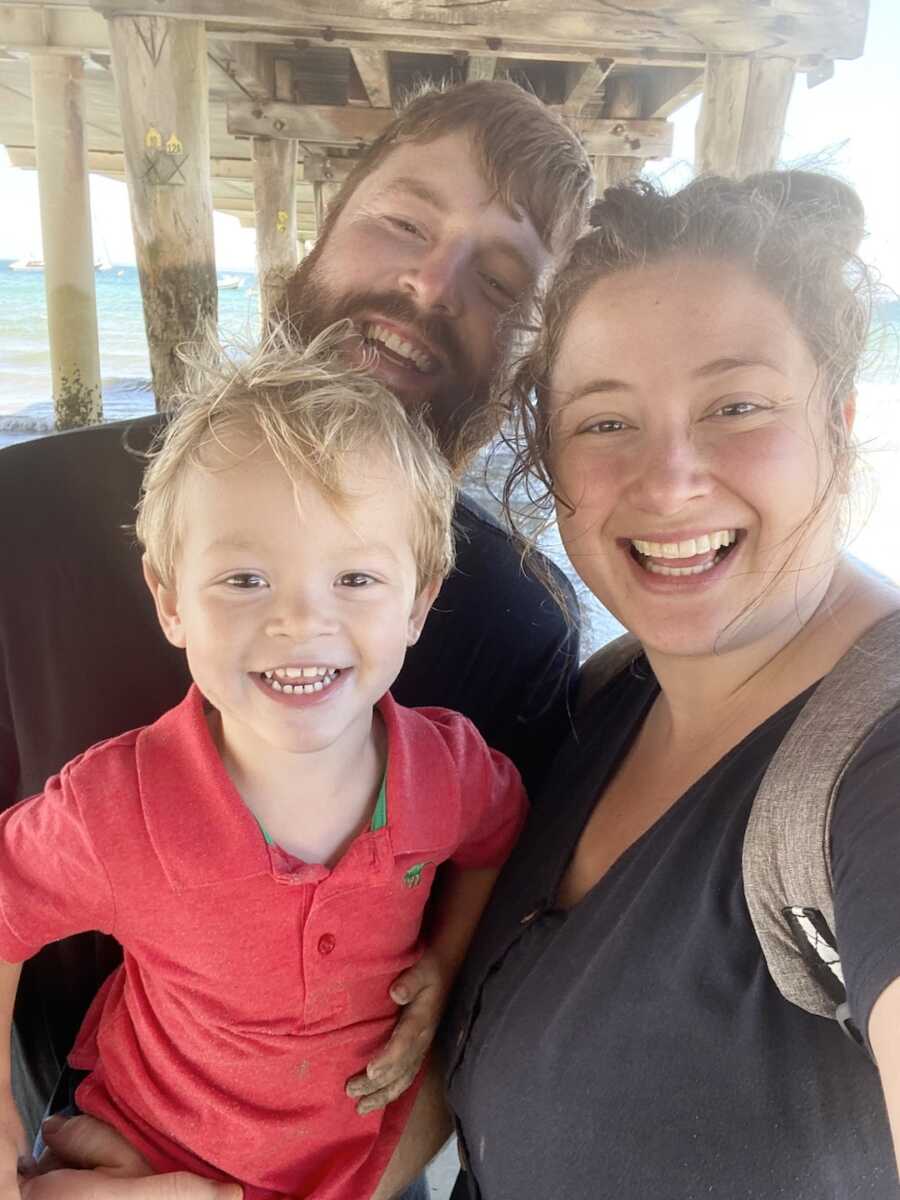 The counselor I spoke to over the phone was so kind and gentle. She validated my feelings and reassured me that many mothers went through what I was going through. Her comforting words were exactly what I needed. She urged me to make an appointment with my GP and get on a mental health care plan, which is exactly what I did. I eventually started seeing a psychologist and taking medication and my mental health slowly began to improve.
The first two years of my son's life were mostly spent in lockdown. No birthdays, no mothers' group, no playdates. I didn't get to see my family for a whole year. These unusual circumstances significantly contributed to my depression and anxiety.
It was during one of these lockdowns that I started up an Instagram account to connect with other mothers experiencing mental illness. I knew I wasn't alone, but I was shocked to discover how common it was. Research indicates that 1 in 5 mothers experience postpartum mental illness. Despite how common it is, there is still a sense of shame and stigma that keeps many mothers from admitting their struggles and seeking help.
A common theme within the many stories that have been shared with me is a lack of adequate support, both physical and emotional. There is a huge gap between the kind of support a new mother needs and the kind of support she actually receives.
It is this gap, along with my own experiences that have motivated me to study to become a perinatal counselor. I want to provide new mothers with the exact support that I wish I had received. I have not fully recovered from my depression and anxiety. It's important to understand that recovery is not linear. I still experience ups and downs, good days and bad days.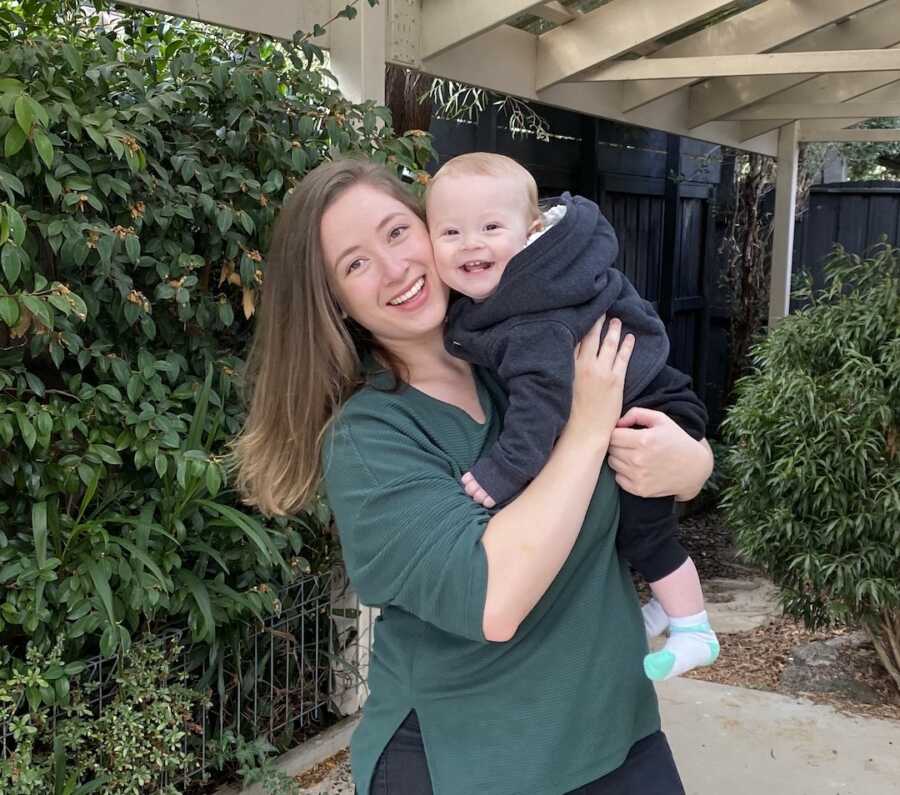 Therapy has helped me to understand my triggers and to know what I can do to take care of myself when I am in distress. Some things I have found useful include: talk therapy, affirmation cards, deep breathing/meditation, art therapy, journaling, and sharing my experiences.
We are all so unique, and there is no one-size-fits-all approach to healing. I am continuously trying new practices and therapies to find the right balance for me.
If you are struggling with your mental health, please tell somebody. You are important, your needs are important and you deserve to feel good. There is help and support available, and there is hope for happier days ahead."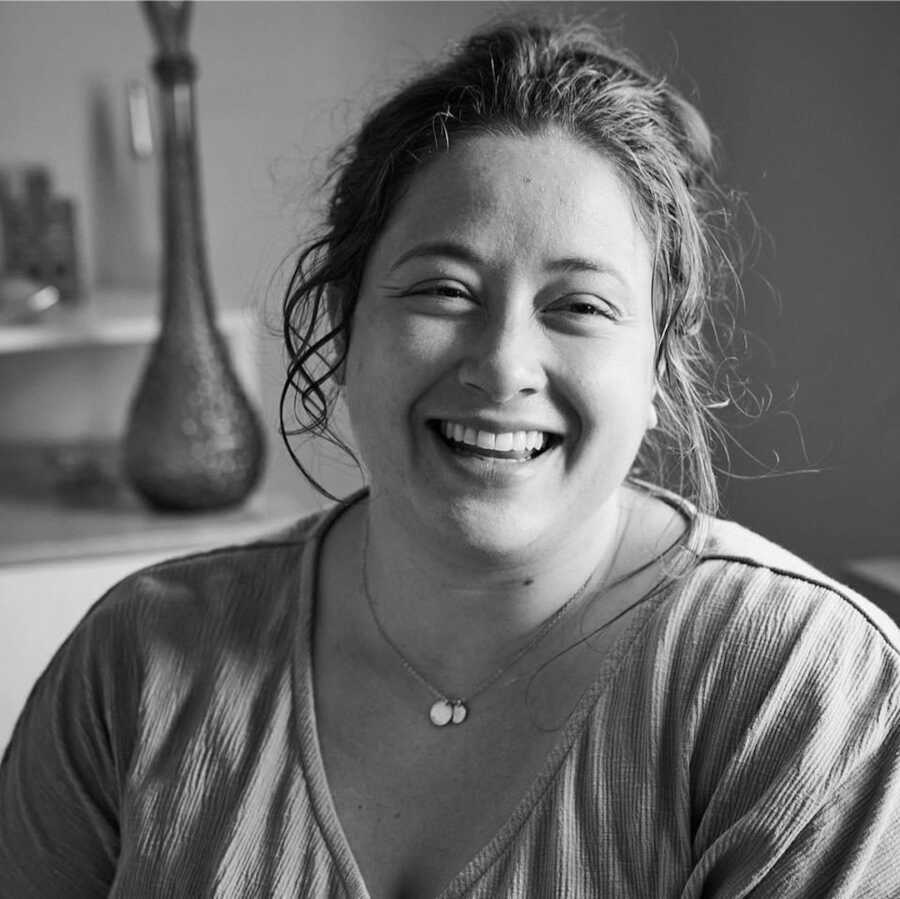 This story was submitted to Love What Matters by Jade Tolhurst of Melbourne, Australia. You can follow her journey on  Instagram, and Facebook. Submit your own story here, and be sure to subscribe to our free email newsletter for our best stories, and YouTube for our best videos.
Read more stories like this:
'I have to be perfect, or they'll take him from me.' I wished to be in a car accident just to escape my reality.': New mom recounts postpartum depression through journal
'How are you?' 2 weeks postpartum, she forced a smile and said 'okay,' but I could see tears gathering in the corner of her eyes.': Doula shares PSA new moms need love and support, not flowers
'Nobody tells you how hard it is.' I realized I am not alone in this experience, in these feelings.': Mom opens up about postpartum mental health journey
Moms Share Moment They Knew They Had Postpartum Depression And Needed Help
Do you know someone who could benefit from this story? SHARE this story on Facebook to let others know a community of support is available.