"I have debated all day whether or not to share this.
My wife is currently hospitalized in a critical care unit and on the edge of being intubated. She is a healthy 28-year-old and a mother of 4. Her only downfall was caring too much!
You see, my wife is an ER Nurse during a Global Pandemic. And instead of staying home and hoarding toilet paper, she went to work and tried helping Covid-19 patients. Her Unit Director told her he imagines she has single-handedly treated more Positive Covid-19 patients than any other single person in our state.
Now, my wife would most likely not be in this predicament she is in now if she had not been made to treat patients without appropriate PPE. When patients came in that were being assessed as a 'Person Under Investigation' (PUI), PPE was authorized. But if anyone came in with other of the early onsets symptoms like headache, diarrhea, abdominal discomfort, or chest tightness and the nurse tried to wear PPE, they were reprimanded for it.
Fast forward 5 days and these patients the nurses were told not to wear PPE with are in full-blown Covid-19 driven ARDS. And my wife received a call stating, 'Hey, remember that patient that came in for xzy the other day? Yeah, well they had a Positive Covid-19 test and we are informing you because you were exposed.'
Now, please someone explain to me how in the middle of a global crisis involving a novel virus, the likes of which no one truly knows anything about, would you threaten to fire employees for trying to protect themselves? How is taking appropriate steps to prevent the spread of a disease worthy of termination, or the threat thereof?
Now, because these stupid policies are written by desk jockeys who are too afraid to get in the rooms and help on the front lines, my wife and many other medical professionals nationwide have, are, and will continue to fall ill with the same virus they are trying to help defeat!
My wife is a fighter, she is strong, and has youth on her side! However, there are many medical professionals out there who could be immunocompromised in some way and are still not afraid to fulfill their calling.
So I call on Hospital Administrators Nationwide to burn these idiotic policies and protect your employees. Imagine where you'd be without them!"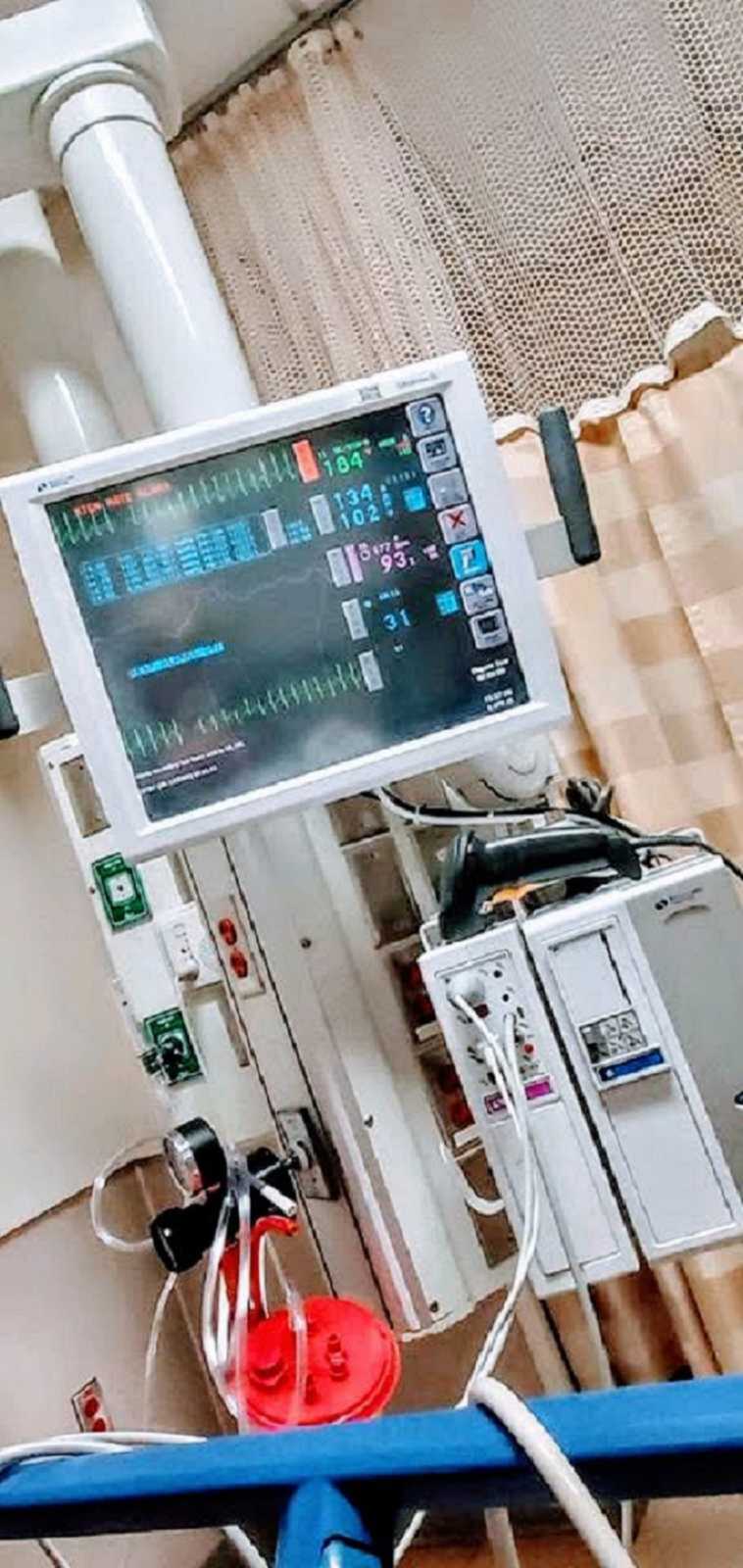 This story was submitted to Love What Matters by Troy Perry. Join the Love What Matters family and subscribe to our newsletter.
Read more stories like this:
San Franciscan Holds Pancake Parties To Make Friends In Wake Of COVID, Feeds Hundreds
Couple's Free Food Pantry Helps Thousands In Their Community During COVID
Do you know someone who could benefit from reading this? SHARE this story on Facebook with family and friends.