"At the time that they met, Nancy and J.C. (now 77 and 83, respectively) had each been married for at least 50 years to their first spouses. Nancy's husband had battled Parkinson's disease with dementia for some time, while J.C.'s wife suffered from Alzheimer's disease. Nancy and J.C. both enjoyed playing bridge and found it to be a brief respite from the stresses of their everyday lives. After the director of their bridge club introduced them and suggested they become bridge partners, they became fast friends. They soon discovered that, in addition to bridge, they shared other common interests in books, music, theater, worshipping, and a yearn to travel.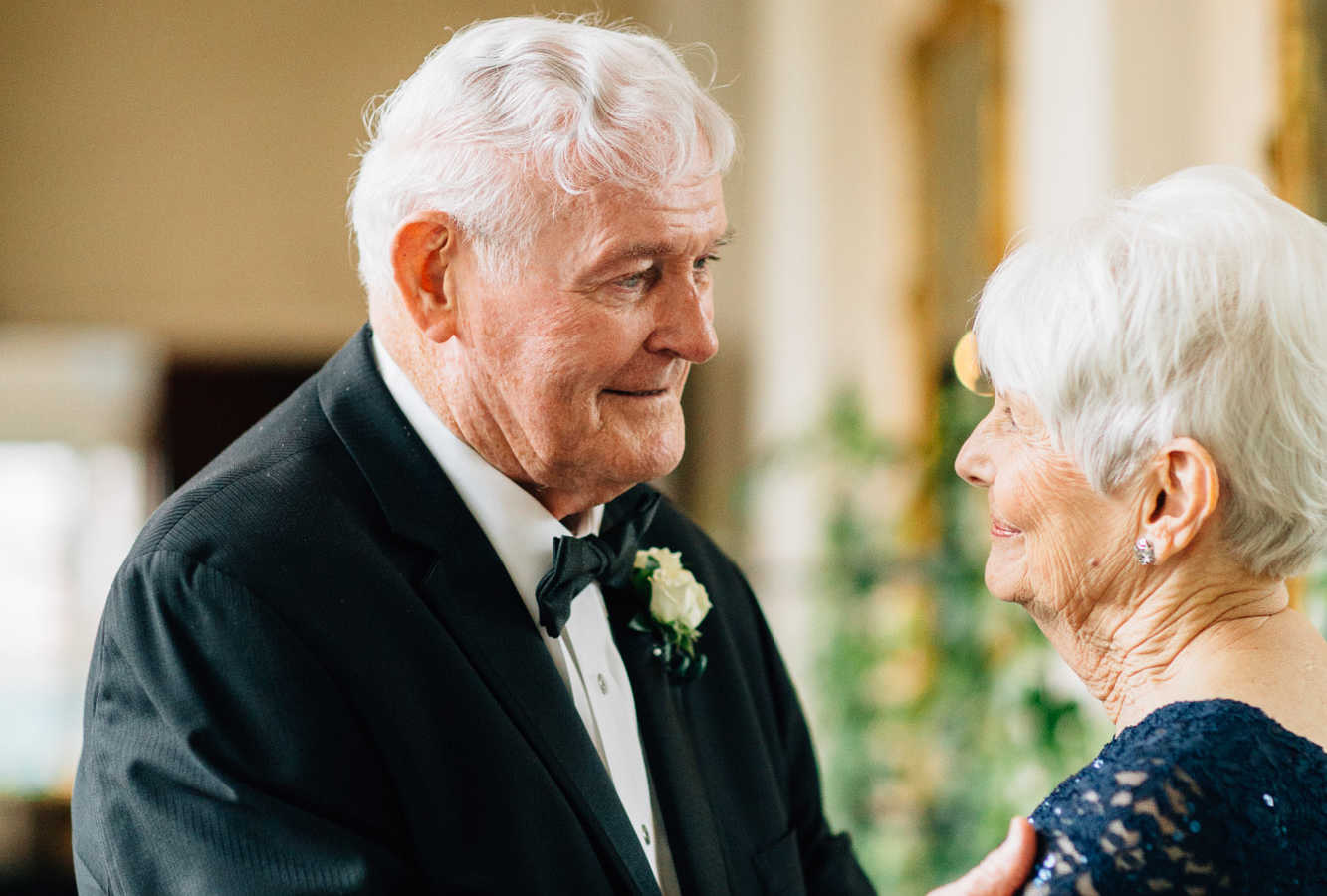 After supporting one another through the passing of each of their spouses, their friendship blossomed into a deep love and they decided to marry.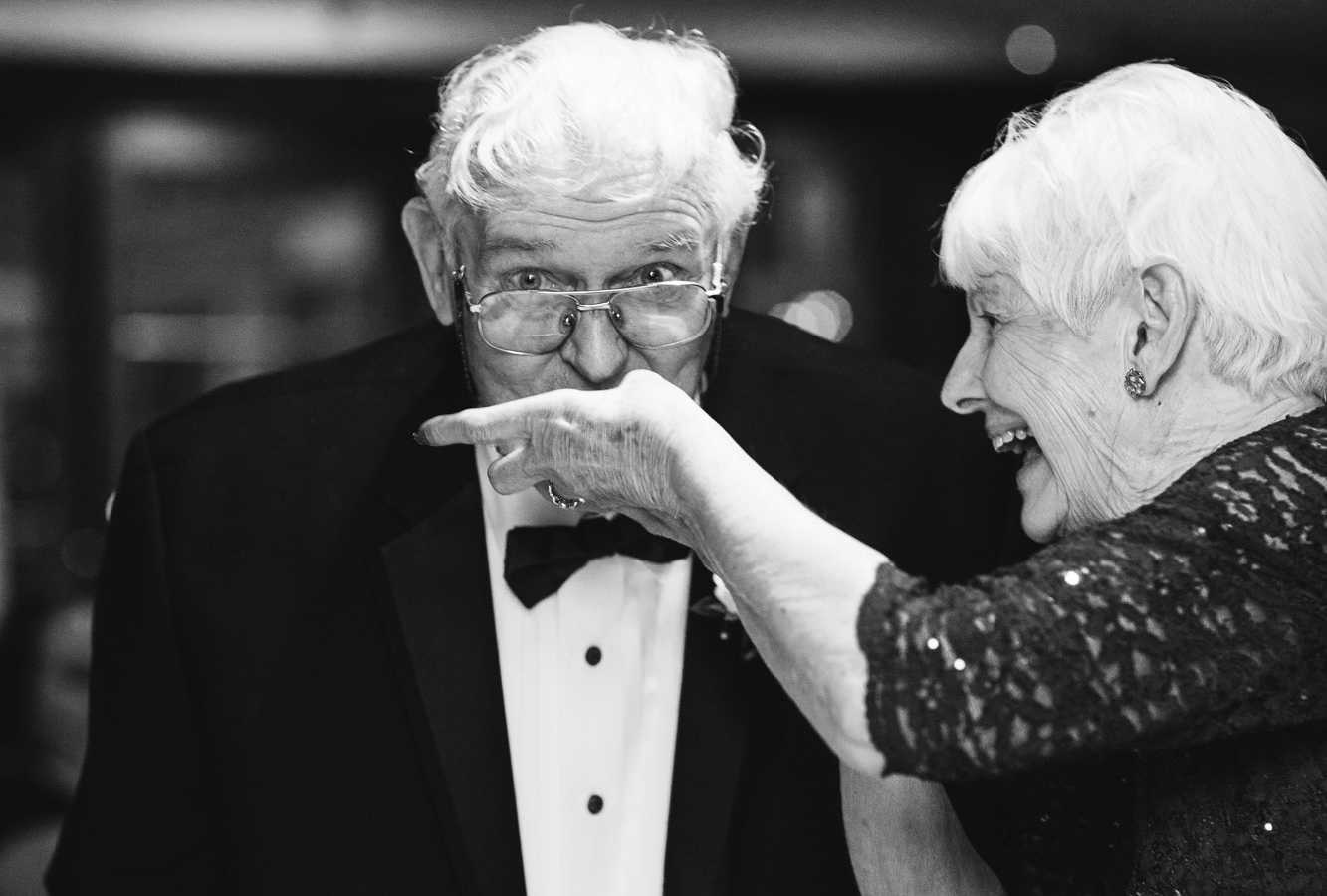 When I finally met the groom he was charismatic and witty, and looked dashing in his tuxedo.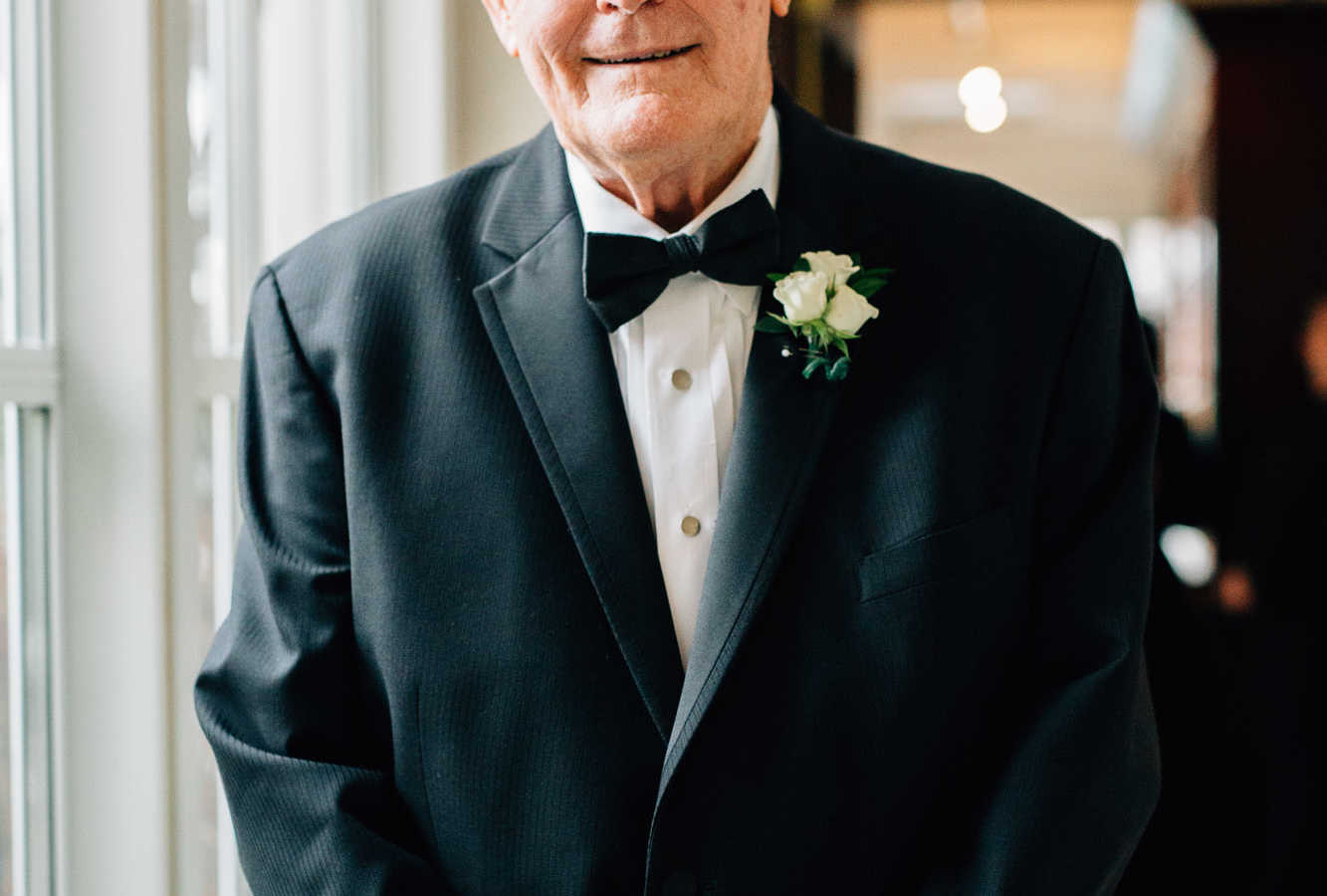 J.C.'s eyes filled with joyful tears as Nancy walked down the aisle.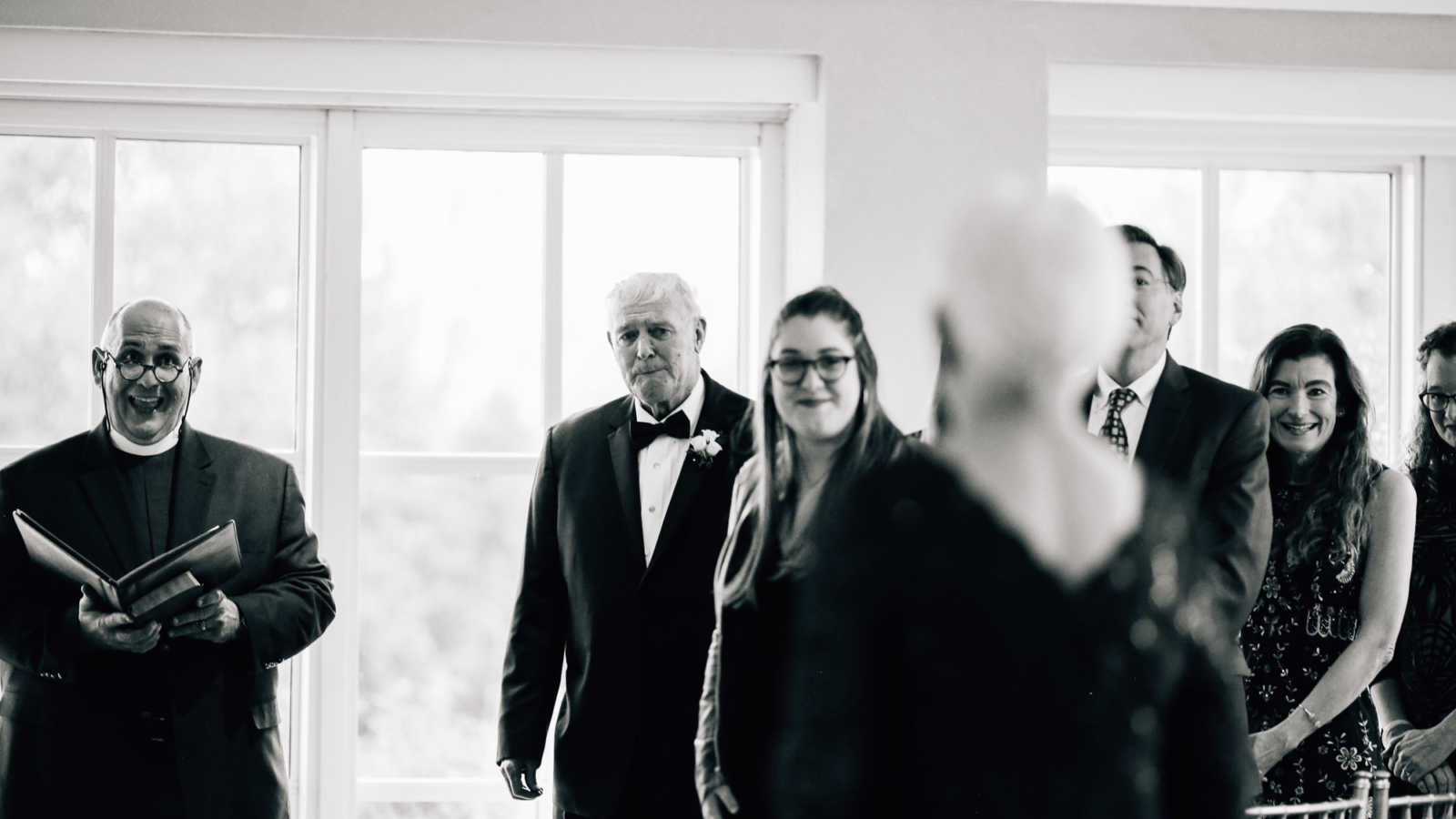 His overwhelming emotion became even more apparent as they exchanged vows.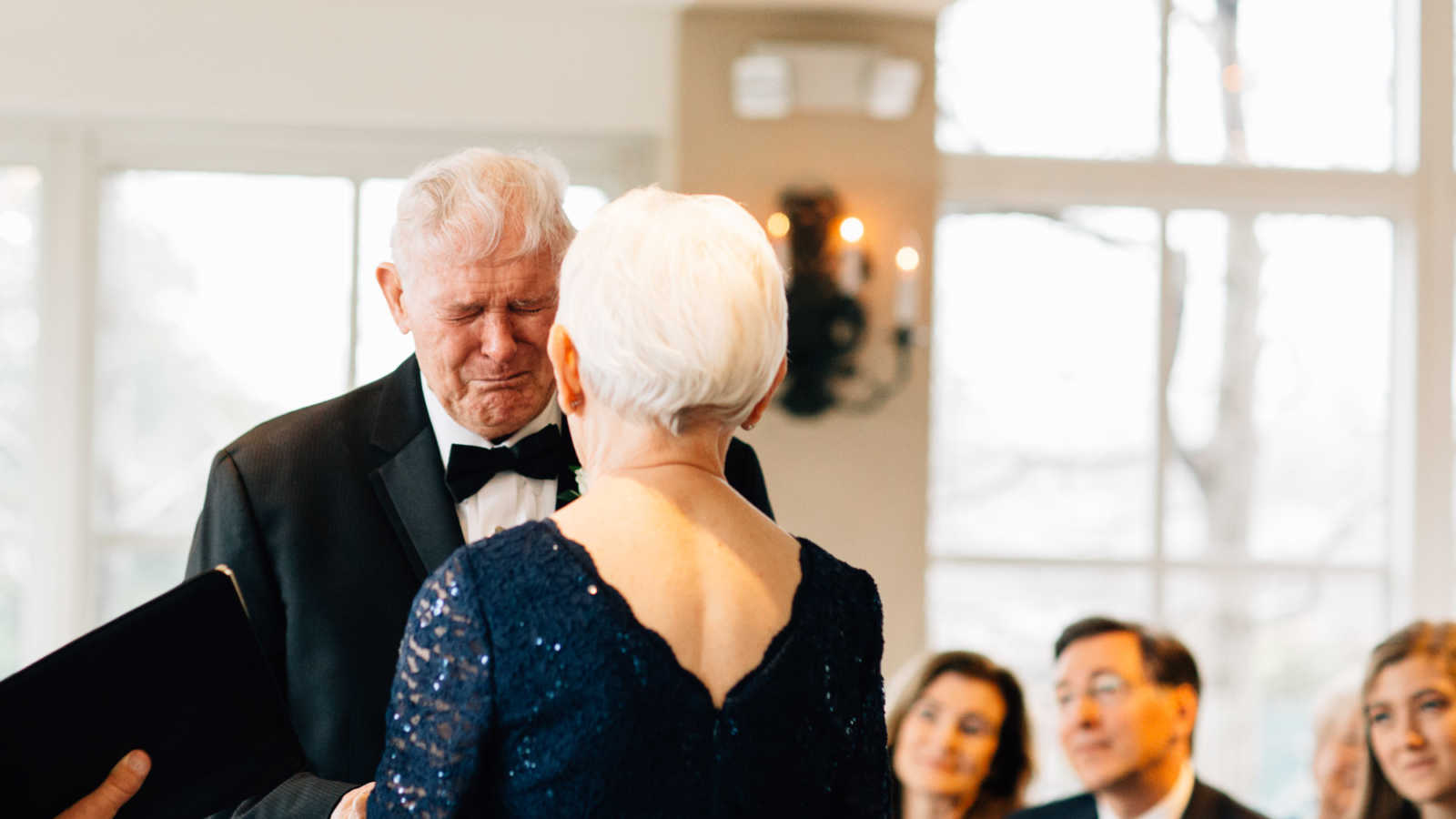 The reception was equally joyful, filled with dancing and merriment. They enjoyed a delicious dinner, cut their cake and blissfully danced the night away.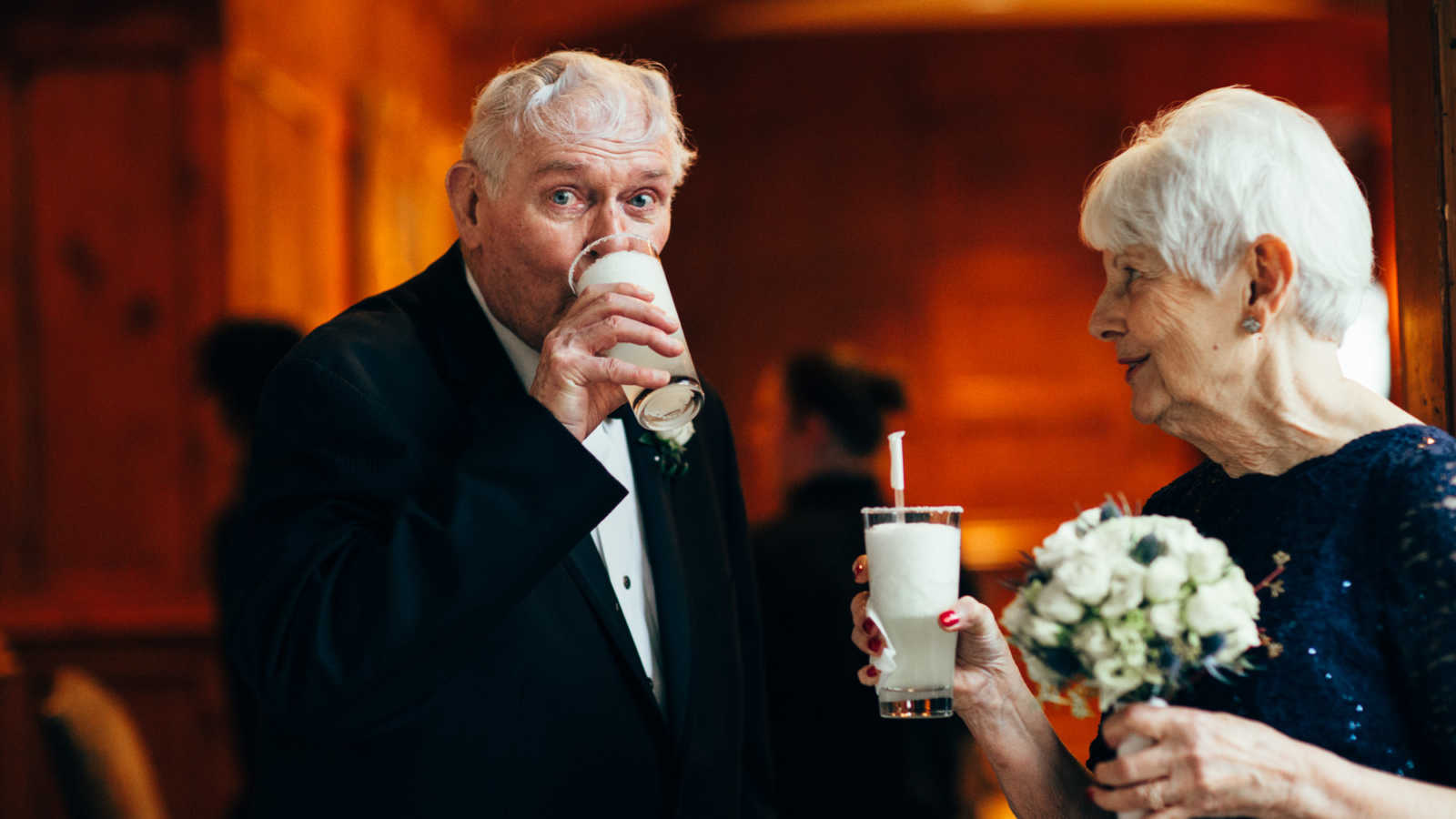 This incredibly special day was a reminder that we should live every day of our lives to their absolute fullest and it's never too late for love. A huge thank you to Nancy and J.C. for letting me document their amazing wedding day!"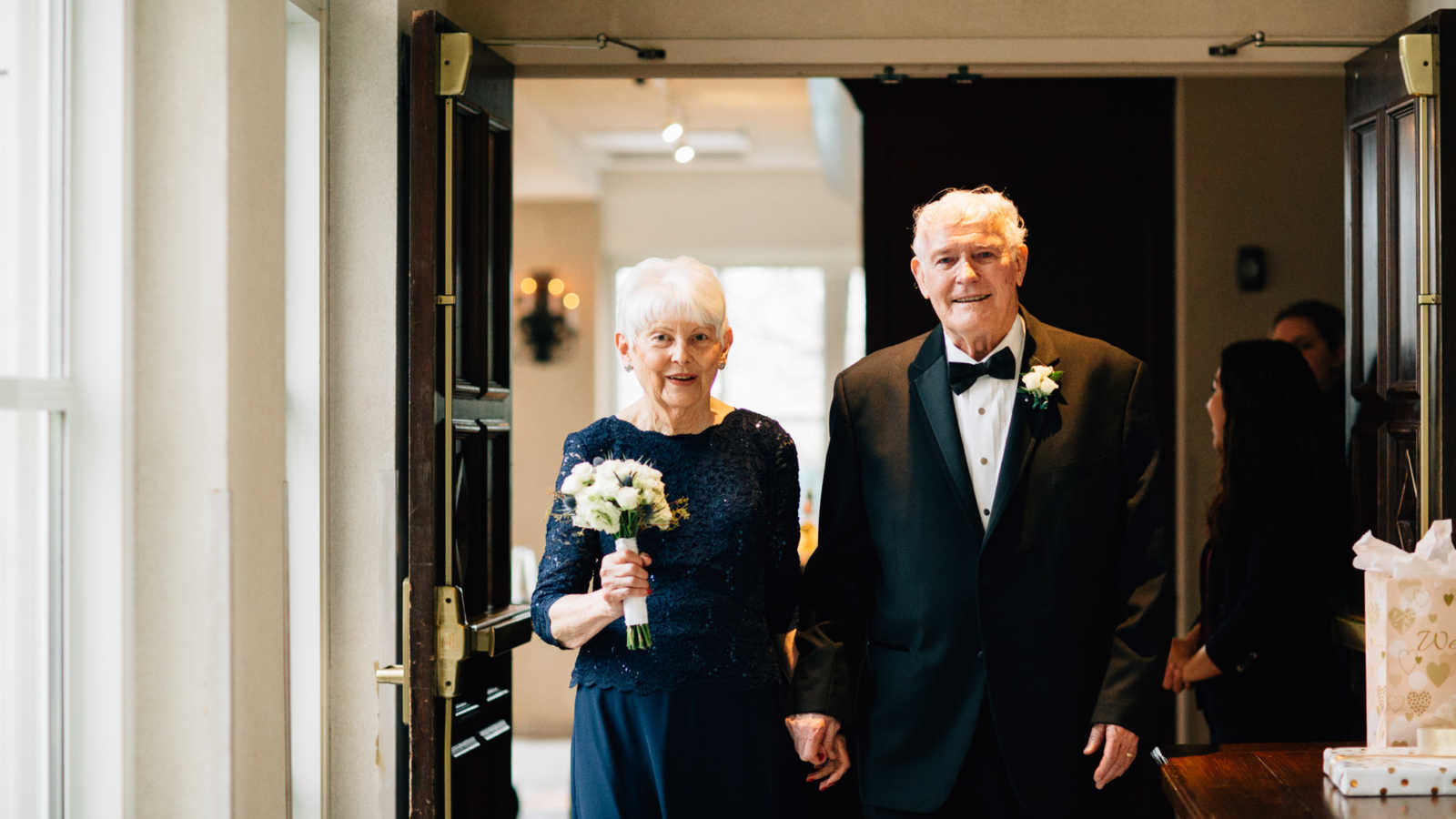 This story was submitted to Love What Matters by Jamie Vinson of Jamie Vinson Photography in Raleigh, North Carolina. Submit your story here, and be sure to subscribe to our best love stories here.
SHARE this story on Facebook if you believe it's never too late find true love.
SaveSave
SaveSave