"Dear Mom sitting across from me,
I know we have not officially met before, but I can comfortably say I already know you rather well.
Our paths might never cross outside of these walls. We live different lives, even speak different languages – but here, none of it matters. Here, we speak the same language and have the same objectives. To us 'ejection fraction, EKG, echo, cath, pressures, left ventricle, ace inhibitor, and beta blockers' are just some of our shared everyday words.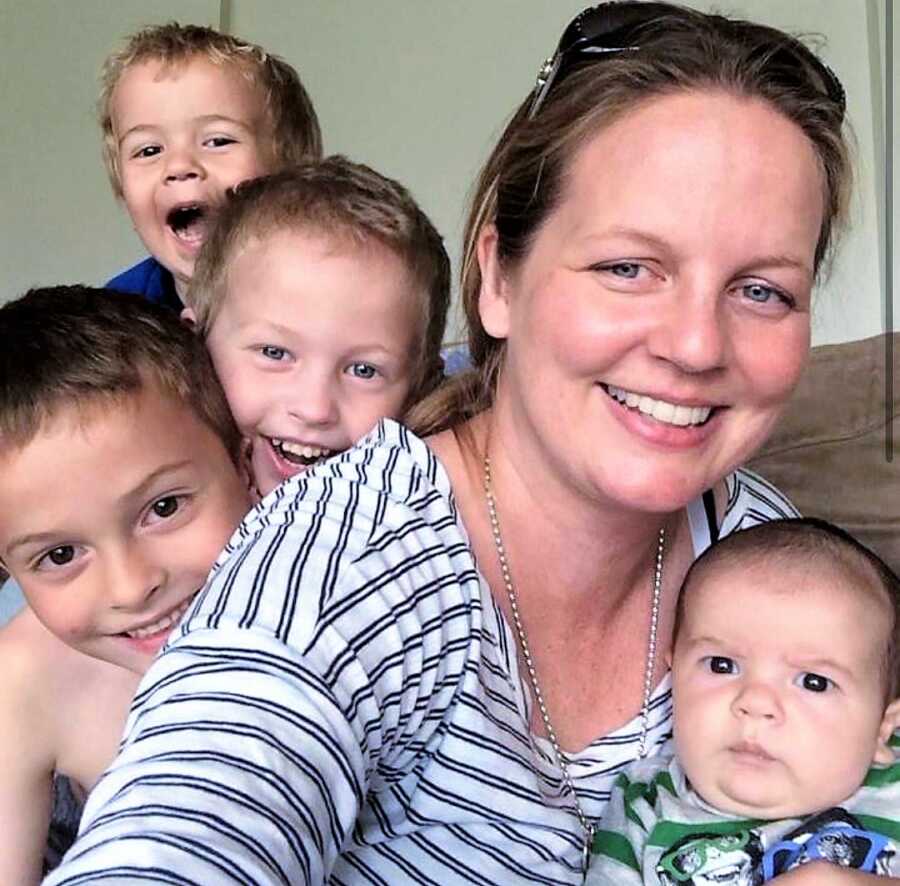 We can carry on hour-long conversations about these terms, using them like professionals. We may not fully understand what they mean, but we know what they mean to us – we know how they affect our world. We hope to leave here today hearing 'unchanged' or even 'normal range' and 'improved.' We are both hoping for the same results and answers. Our paths have crossed today and for a moment in time, our lives are interchangeable –almost identical.
You barely looked up when I sat down, your surroundings don't matter right now. All that matters is your companion–your child–he is your world. I sit back and turn my focus to my companion–my child–because he is my world. Together, the two of us, two worried moms, sit… holding our babies, clinging on to hope, miracles, and prayer. The room is gray, drab, and sterile. This is not a place where you would expect to find spirituality, yet the presence of a Higher Power can be felt as soon as you enter the room.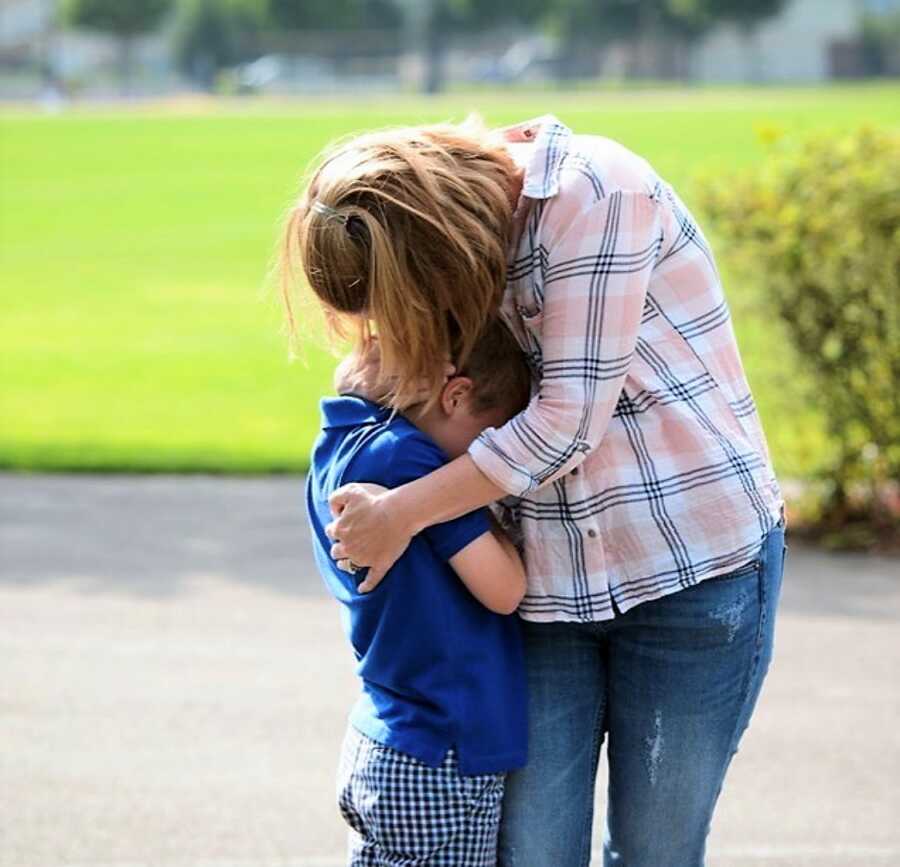 God, Jehovah, Allah–whatever you call him–his presence can be felt in every corner, on every cold metal chair, all over the room. Everyone in here is calling upon their Higher Power and the requests are all the same–even though the languages vary and the names are different–the message does not change: 'Please be by our side, and let us hear good news.' No one in this room wants to go on this journey alone, but with their Higher Power at their side, they feel strength and courage.
Mom, I see your tired eyes. I know sleep eluded you last night and perhaps even the night before. You look worn out, scared, sad, and deflated – but when your eyes turn to the bundle in your arms there is a glimmer of hope. I watch you looking down upon your baby, and I know your thoughts turn to his future, wondering what it holds. You quickly rein in your thoughts, look up, and give me a cautious smile.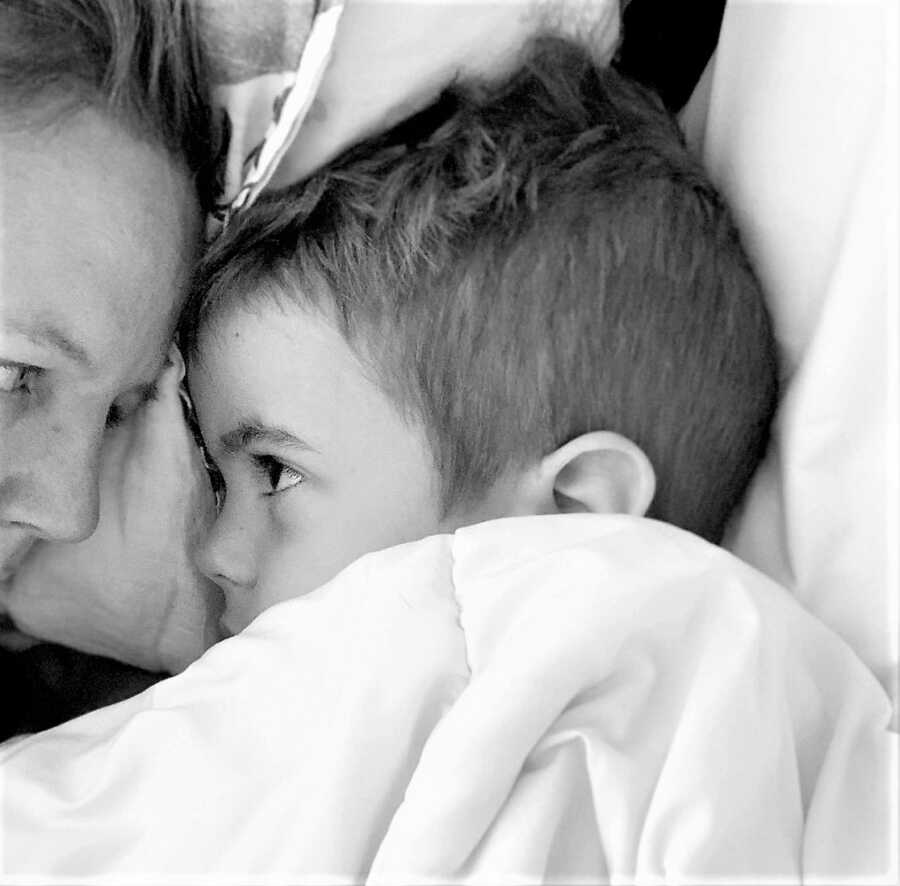 I can tell you made an extra effort to look nice today. Your clothes, hair, and makeup were all chosen with this potentially life-altering day in mind. You are wearing some makeup, but not too much – in case there is a reason to cry uncontrollably. Your clothes match perfectly and look nice, yet they are comfortable in case you will need to stay here for some time–days, perhaps even weeks. Your hair is nicely styled, yet it looks casual enough to be able to last a few days.
Your purse is really big. I bet this is not your everyday purse. This is your 'what-if' or 'just-in-case' bag. This is the one you have had packed like this for a while. Inside is an extra cell phone charger, a change of clothes for you and your child, and some cash. On the bottom in a corner is your old hair brush and the toothbrush your dentist gave you after your last dental exam.
This is the bag that normally sits by your front door – ready to go into action if ever called upon. This is your 'worst-case-scenario' bag. But if it is never used, if your baby outgrows the spare clothes before ever wearing it, then you are blessed. Because it will mean that 'unchanged' and maybe even 'normal range' and 'improved' are part of your vocabulary now too.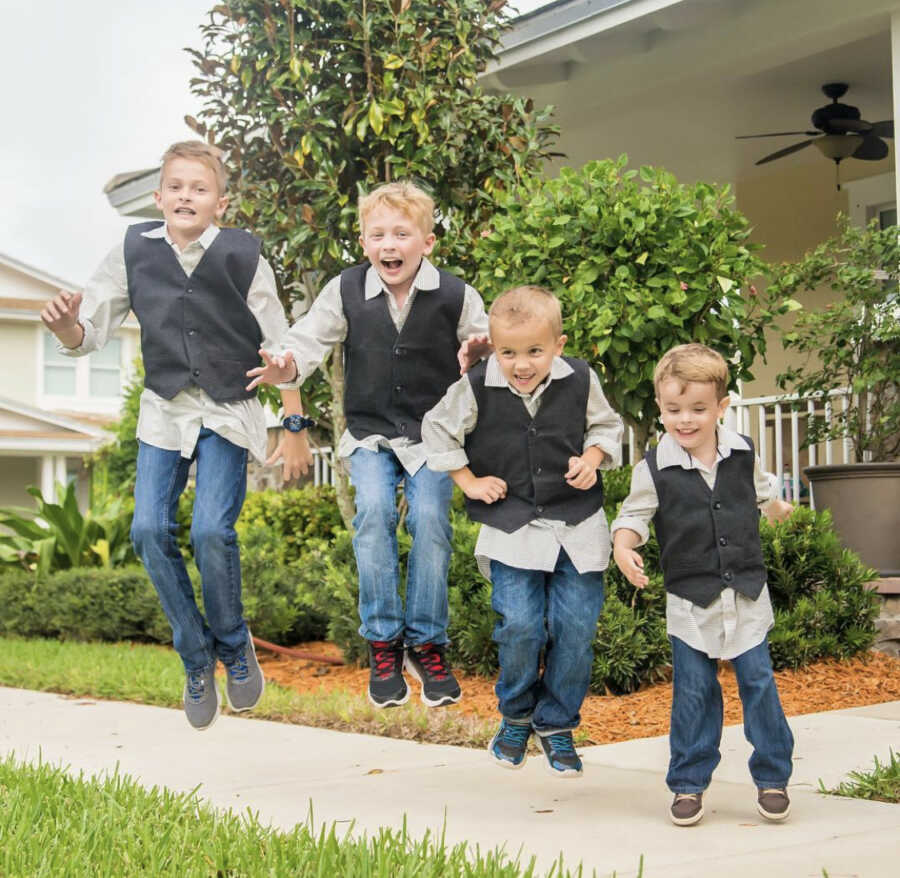 Dear Mom sitting across from me. I will add you in my prayer, if you will add me in yours. Together we will sit here in silence and pray for our children's health. We may only share shy and cautious smiles on the outside, but on the inside –in our hearts–we share this journey.
I wish you nothing but 'unchanged' and even 'normal range' and 'improved' at this visit and all the other ones in your future.
Thank you for making me feel less alone today. Thank you for sharing your story just by smiling at me.
Sincerely,
Mom sitting across from you."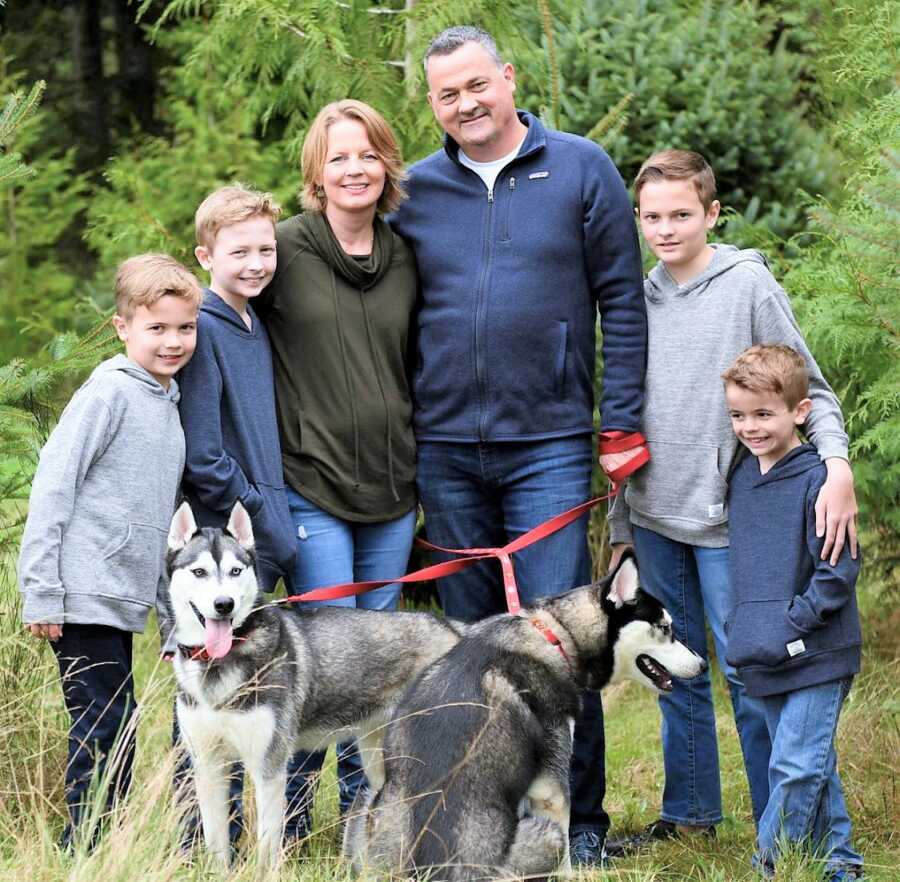 This story was submitted to Love What Matters by Tove Maren of Mama In The Now. You can follow her motherhood journey on Instagram and Facebook. Submit your own story here and be sure to subscribe to our free email newsletter for our best stories, and YouTube for our best videos.
Read more stories like this:
'I know you feel invisible. I see you running your child to therapy when friends take their kids to Little League. I see you cringe when people whine about petty things that pale in comparison to your day.': Mom pens touching letter to special needs parents
'To the dad at the bounce park, thank you for teaching your child to interact with someone 'different.': Mom to son with Down syndrome shares stranger's act of kindness, inclusion that made her 'heart swell'
'The entire night he gleamed from ear to ear.': Community rallies to include boy with autism, rare diseases in school marching band and make his dreams come true
'No one stops the wheelchairs, the elderly, or those with physical markers of disability. Just our family.': Mom of 2 kids with autism shares PSA on traveling
SHARE this story with your family and friends to let them know a community of support is available.