"I didn't choose this life. I chose love. The life was just part of the deal.
What do I know about army wife life? Not a lot.
But after almost a year of dating and 3 months of being married to a soldier, I've learned some things along the way.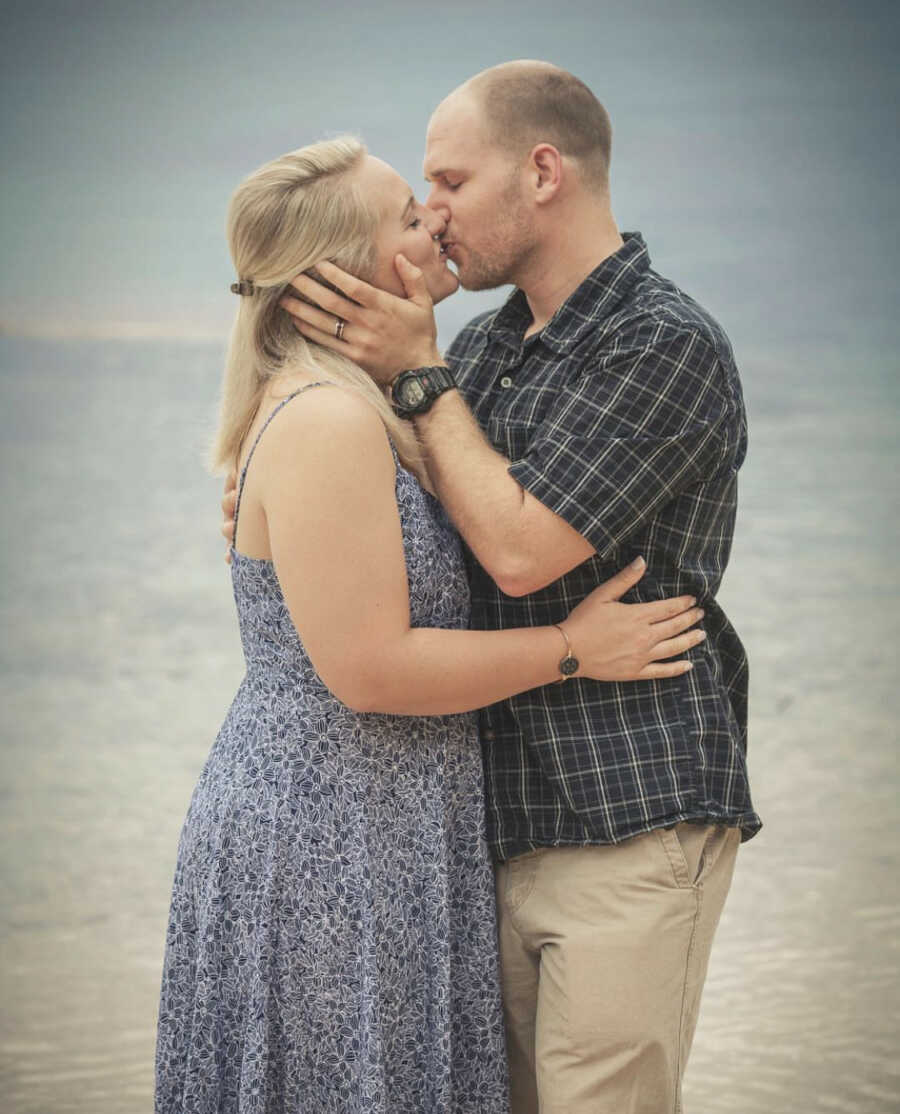 The first and most important thing I've learned is that this life isn't for the weak.
Currently, my husband and I are long-distance – we live 7 time zones and 5,800 miles apart.
I haven't seen him in person in 58 days and in our first 3 months of marriage, we've spent 10 days together total— welcome to the military.
Am I dying without him? No.
Do I miss him? Every second of every day.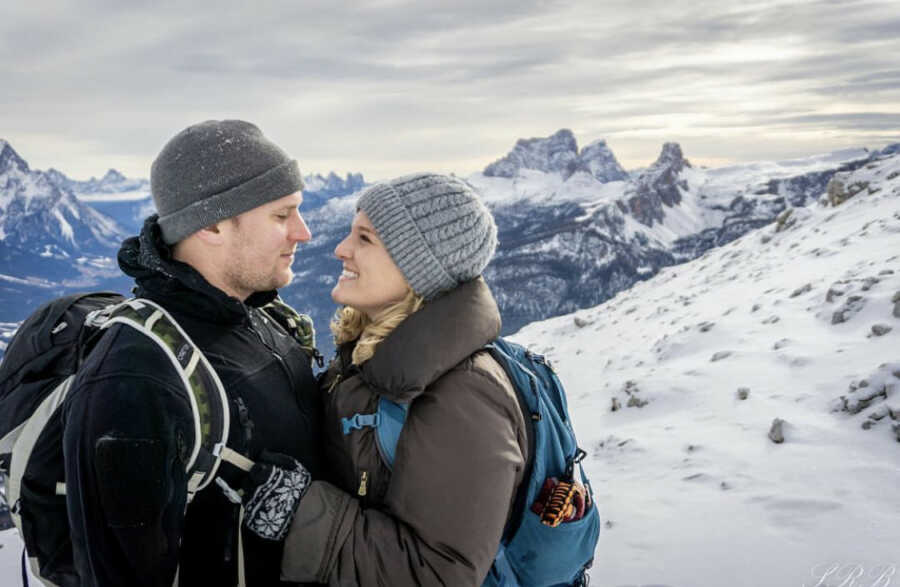 Everyone who learns about our situation immediately becomes sympathetic or starts apologizing, and I'm just like whyyy? I'm not sorry and you shouldn't be either.
Of course, it hasn't been easy though. The first time I didn't hear from him for two weeks, I thought I was going to lose my mind.
But in that time, I found solace in my friends, family, and other military wives.
I learned quickly to occupy my time with hobbies and things he would love for me to do while he was away—hiking, watching Game of Thrones, and traveling.
It takes two to make this work though, and I couldn't do it without him and his patience. He encourages me to be strong and brave, and I pride myself on accomplishing those things while he is deployed.
How do we make it work? It's easy. Anything from sweet nothings, I love you's every chance we get, daily pictures, keeping up on our favorite shows together, and care packages.
My phone never leaves my side, because you never know when he's going to call or text. Aka communication.
And for those days when I don't get to hear from him, it's okay for me to miss him. I get to lay around in his army jackets, read his old books, and spend time with his parents and friends in his hometown.
Don't be afraid to miss your loved ones!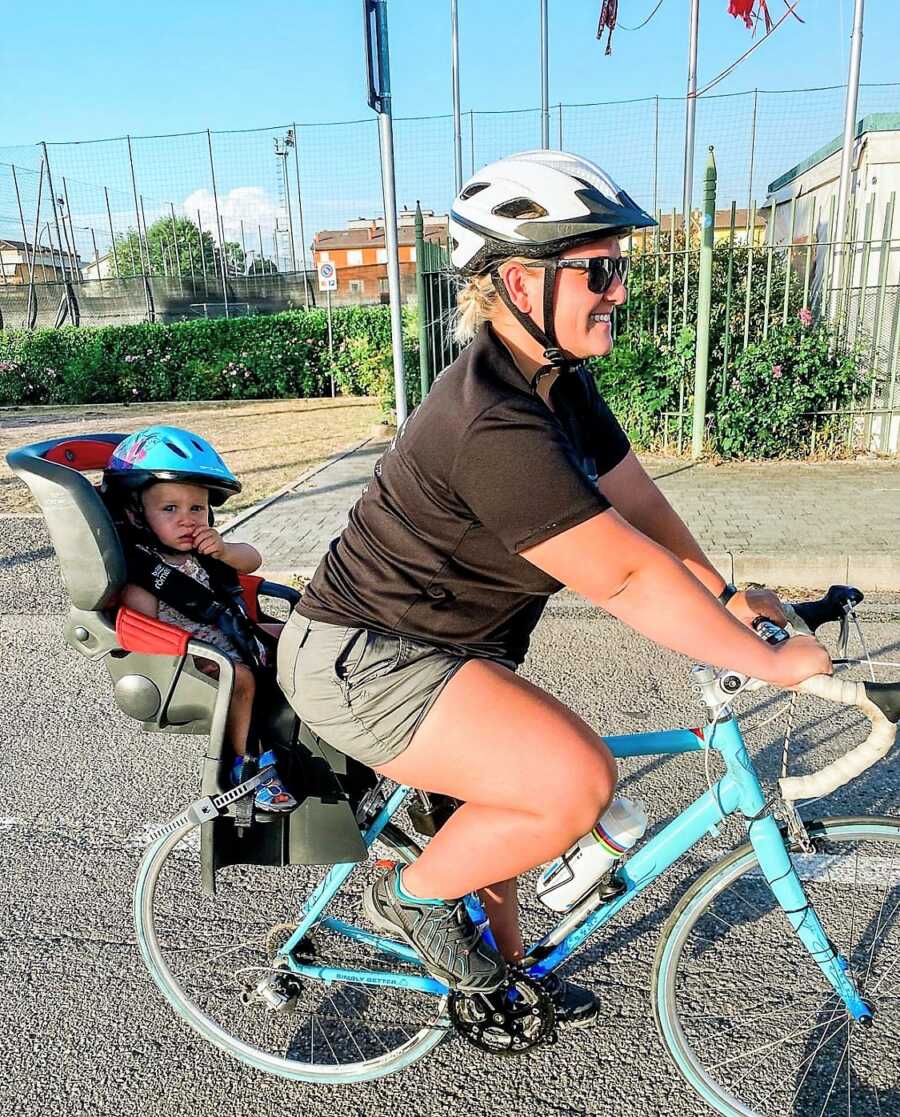 'Beside every soldier is a strong woman, who will stand by him in every aspect of life. His fight is her fight and together they can face anything.'
I get to call myself an Army Wife, not just because I married into this life, but because I have taken full control of it. I captain this ship while he's gone.
I sold my house and almost everything I own to move overseas with him at the end of the year. But that's okay because to me, a home doesn't have windows, doors, and a nice garden… it has two handsome eyes, warm hugs, and makes me laugh.
And I'll be with my home soon enough!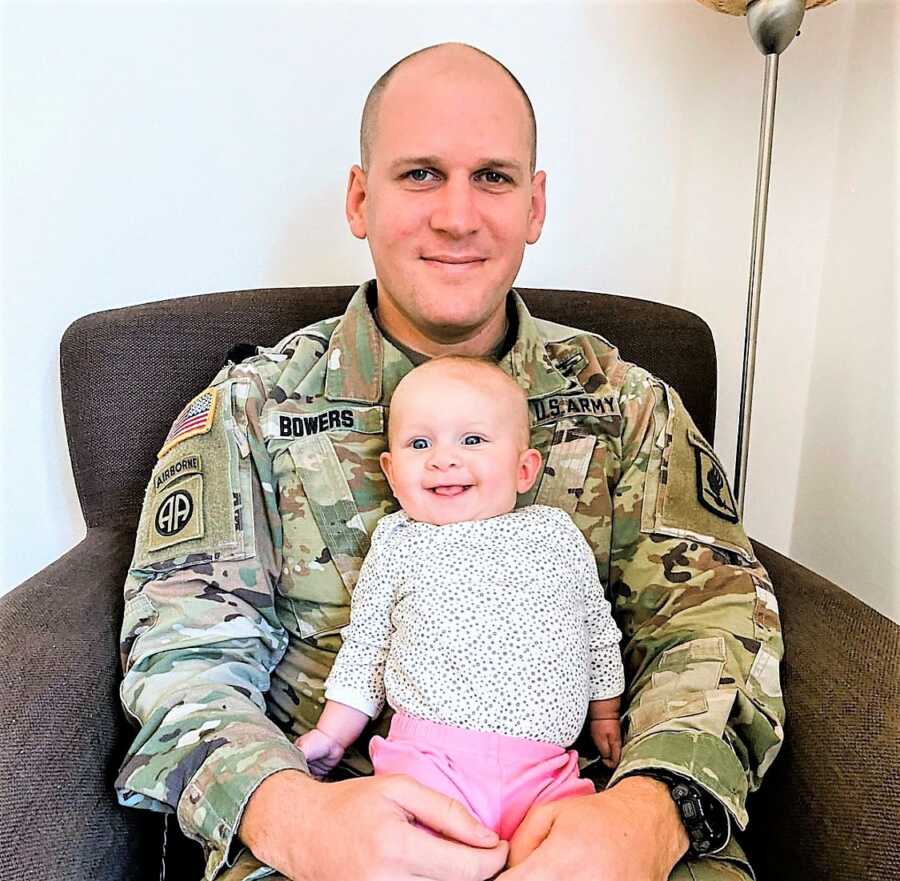 If you too are a military wife, stay strong! Each day is one day closer.
And if you know someone going through a 'deployment' relationship, reach out to them and remind them they've got this!"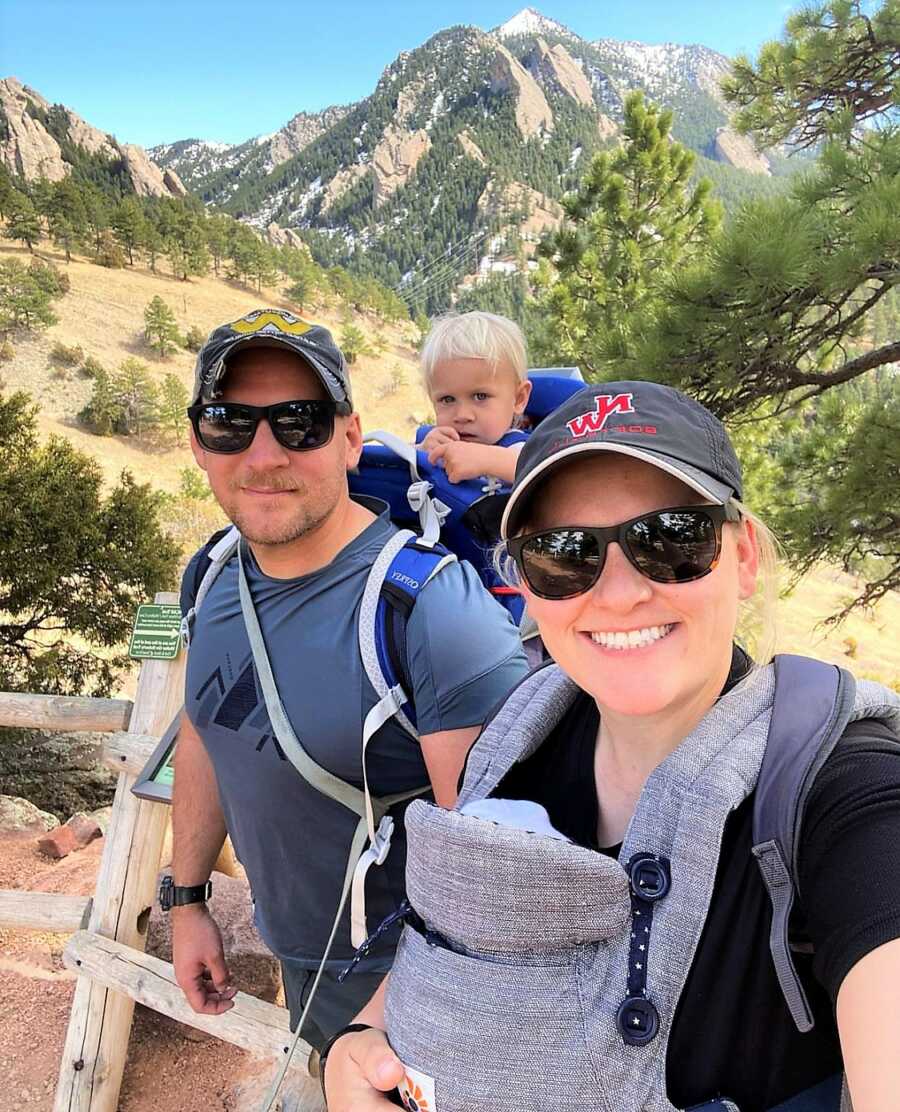 This story was submitted to Love What Matters by Summer Rae of Outside This Small Town. You can follow her family's journey on Instagram. Submit your own story here and be sure to subscribe to our free email newsletter for our best stories, and YouTube for our best videos.
Read more stories like this:
'Are you sure you can handle being a military wife?'
'Some of the bravest warriors I know aren't the ones in uniforms, they are the ones left behind on the home front. Yes, I'm talking about you, military spouse.': Wife pens appreciation letter to veteran husband
'I don't know how you do everything you do all alone. Your husband is gone so much, you are like a single mom!': Military spouse urges 'my husband is gone a lot, but I am NOT a single mom'
'Weeks before boot camp he said, 'What if we get married?!' I knew the risks. The statistics were against us.': Military spouse candidly recounts 'navigating the chaos' of young marriage, pregnancy
Show your love for the active duty heroes, and the people who love them. SHARE this story on Facebook or Twitter.