Unexpected Loss
"This is a story to urge people to always live with kindness and do the right thing, no matter how trivial and unimportant it might seem.
I am a Lebanese student living in Hagen, Germany who saves money every month to be able to visit my family and friends in Lebanon once a year. As a student, I can only have a part-time job, which makes it harder to save money for the trip. I booked my flight several months ago and was so excited to fly on the 31st of July with my sister and brother. My sister also lives in Germany and my brother is a student in France. We try to manage our schedules so we can travel all together and be reunited as a family again. That's what happened last year when we surprised my parents and came all together. After being away from my family for a year and a half because of Covid, it felt amazing to see and hug them again.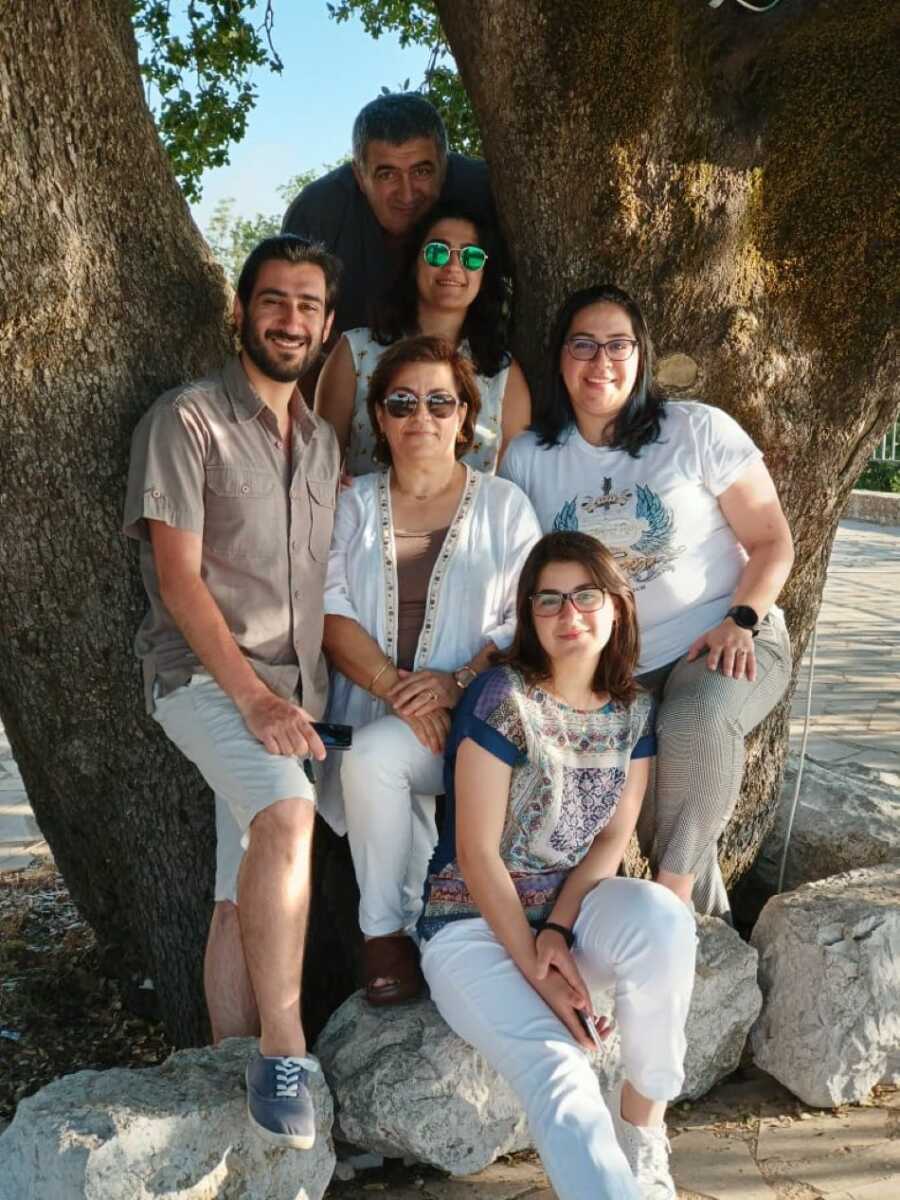 The joy and excitement of the trip suddenly turned into panic, stress, and fear after I lost my wallet last week, just one week before the trip. On the 20th of July, while I was doing some shopping in preparation for my flight, I lost it. I was wearing a backpack and two bags in my hand. The wallet was in my hand when I paid for the things I got from a shop next to a bus stop. Then I went immediately to the bus stop, waited about 2 minutes for the bus, and went on a 5-minute ride to City Center supermarket to get some vegetables. When it was my time to pay, I couldn't find my wallet. I was in a hurry so I didn't walk around in the supermarket or City Center. It must have been lost on the way. I looked for it everywhere, I went back to the bus stop and to both shops I last visited. I went to the bus service center and gave them the details of the bus I used. They made the calls and nothing was found.
This wallet contains literally everything, all of the important papers; bank card, student ticket, insurance card, and most importantly, my resident permit. The only thing I can't fly without. I panicked knowing that I can't have a new one in less than 3 months since the closest appointment I could get was in September. To make things even worse, the lost property office was also closed from July 18th to July 30th. This means even if someone found it, I couldn't have it back before the first of August. I tried reaching them in so many ways but in vain. After 3-4 days, my hopes of finding it went down and a feeling of extreme sadness and fear was taking over. I was terrified of having to cancel my flight because this means I won't be able to see my siblings and my parents for another year, and that's a big deal not only for me but for my parents as well. They have been going through a lot because of the economic crisis that Lebanon was going through, and they needed me even more than I needed them.
Unexpected Act Of Kindness
I kept calling and searching for it everywhere and when it seemed impossible to get out of this. Until a few days later, on the 26th of July, I found in my mailbox an envelope containing my wallet and an anonymous letter that read:
'Hello Miss Lamar, I found your wallet in the bus stop volme galerie! (with witnesses!). I am sending you your wallet because I think it has important papers. Unfortunately, there was no telephone number or money in it! Hope I have helped you with this.'
There was around 100 dollars in the wallet, and as big as this number sounds for a student, it was the last thing I cared about. I almost had to cancel my flight and that was my biggest fear. I couldn't believe my eyes and kept saying 'oh my god' for 10 mins straight. I couldn't even go upstairs to my apartment. I sat on the stairs right next to the mailbox, trying to understand what had just happened. I don't have to cancel my flight! I can travel now! I couldn't stop smiling; that's all I was praying for the whole week.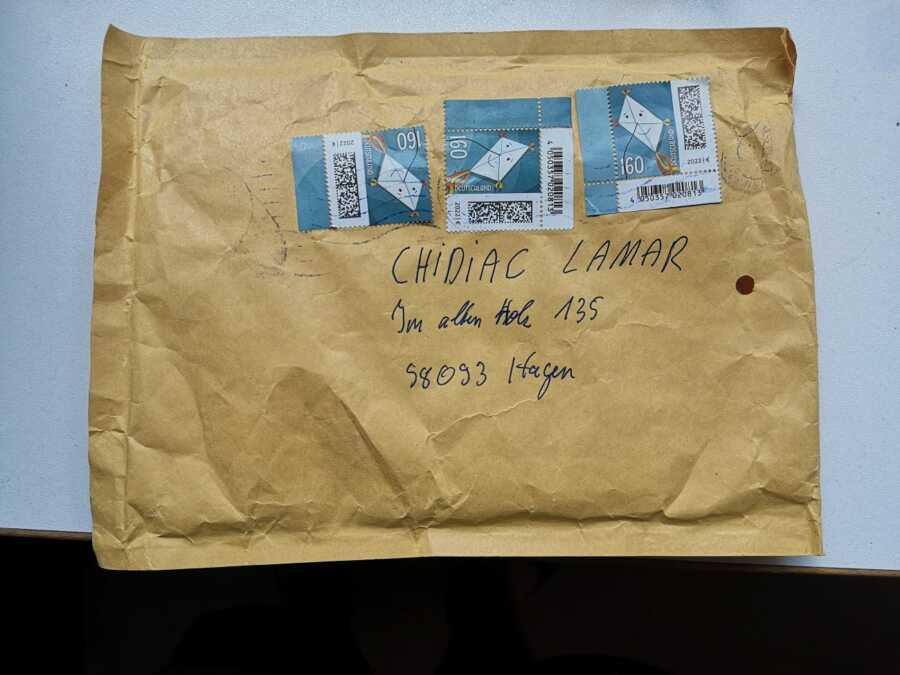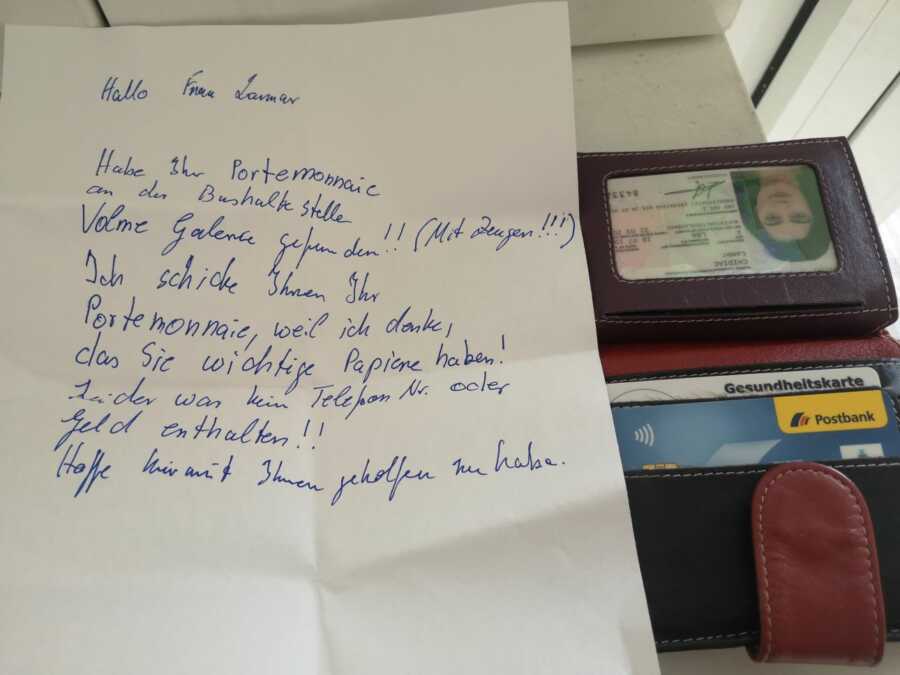 The Power Of Kindness
This letter and act of kindness didn't only make my day, but my whole year. The person who found it probably doesn't know the importance of what he did. He could have thought that it's not a big deal, and that I'll get new papers, but he wouldn't know how bad I wanted to visit my parents and how awful it would feel to miss my trip. I am sharing this to say that good people still exist. I lost my wallet in a bus stop known as the public place where lost stuff is almost never found. As much as I felt unlucky to lose it a week before my trip, I am feeling blessed now. I may never know who that person was but I would like them to know, they were much much more than helpful, they literally saved my trip and I cannot thank them enough.
If you have to take one thing from this story, it would be to always do the right thing no matter how irrelevant and unimportant it might seem. Don't think you don't have time and someone else will do it because it is most probable that no one will do it. So take the time, do the right thing, and make someone happy. The world needs more of these people."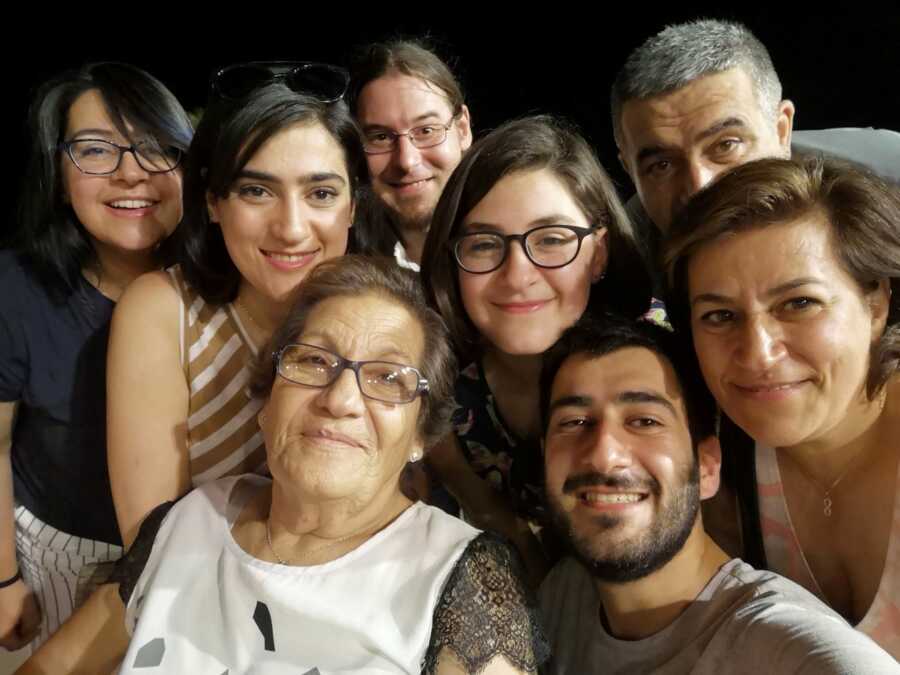 This story was submitted to Love What Matters by Lamar Chidiac of Lebanon. Submit your own story here, and be sure to subscribe to our free email newsletter for our best stories, and YouTube for our best videos.
Read more stories here: 
Brother Designs, Hand Sews Dress For Sister's Prom When Family Can't Afford To Buy One
'Her hard may be little compared to your hard, but she has reason to feel overwhelmed, and she deserves your empathy.': Mom says 'push judgement aside, no one's having an easy time right now'
'We can't forget each other. Us is where it started.': Mom urges 'give grace' to your partner, 'Your entire family will feel it'
I'm A Mother Who Calls Her Mom Every Day
Spread beauty and strength with others. SHARE this story on Facebook with family and friends.