When a family from the Philippines couldn't afford to purchase or rent their teenage daughter a dress for prom, her older brother became her fairy godmother, stepping up to make her the most incredible dress — a ball gown more elaborate and beautiful than anything she could have dreamed of, truly fit for a princess.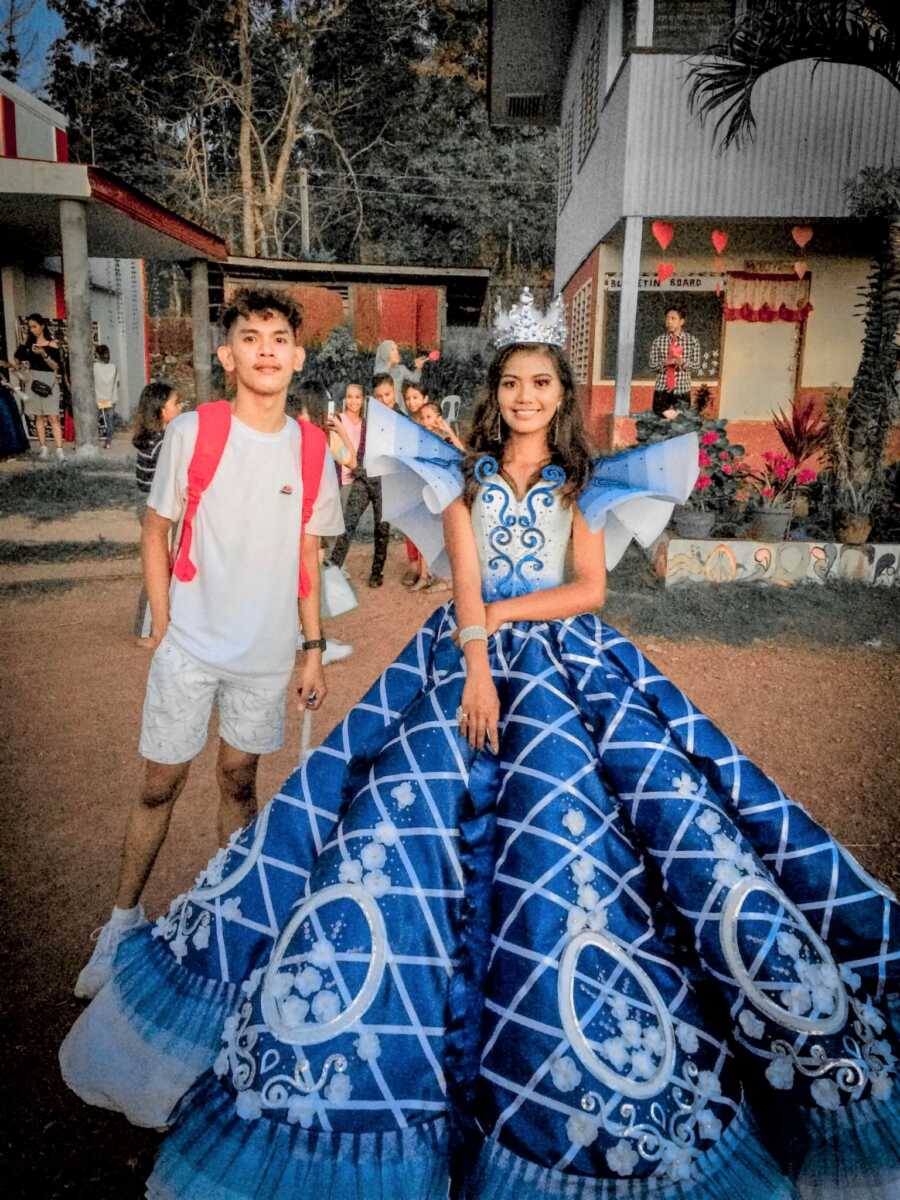 Maverick Francisco Oyao, the loving older brother in this fairy tale story, revealed he and his younger sister have always been very close. "She's my go-to person. We share the same vibes and little secrets. That's why, as her brother, I want the very best for her."
"I felt disheartened seeing my younger sister worrying about not being able to experience the promenade," Maverick tells Love What Matters. "That's why I took the task to make her wish come true."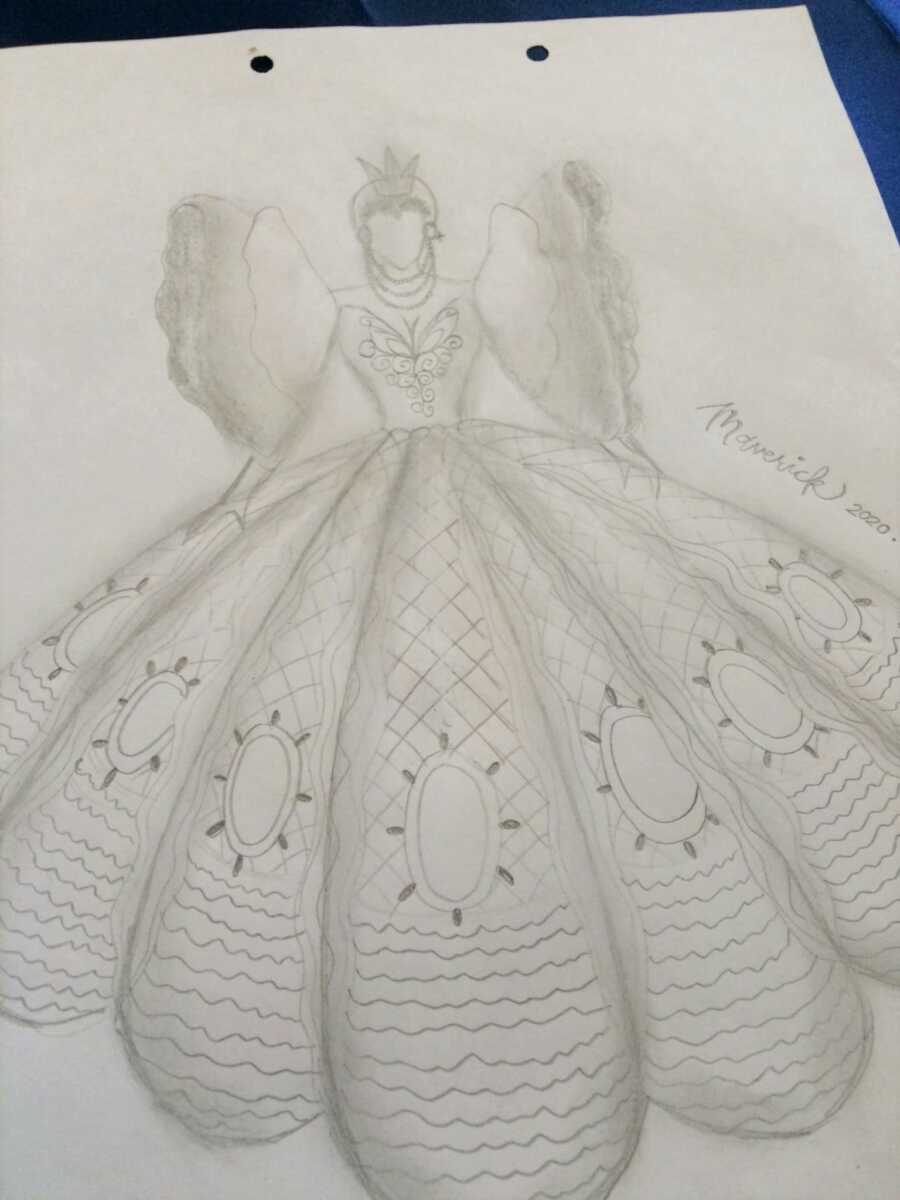 While his sister's tastes remained at the forefront of his mind, Oyao cited Mr. Michael Cinco's spring collection as the inspiration for the beautiful blue, butterfly-like dress. (He hopes to one day meet the designer and be able to chat with him about the fashion industry, saying this is his greatest dream.)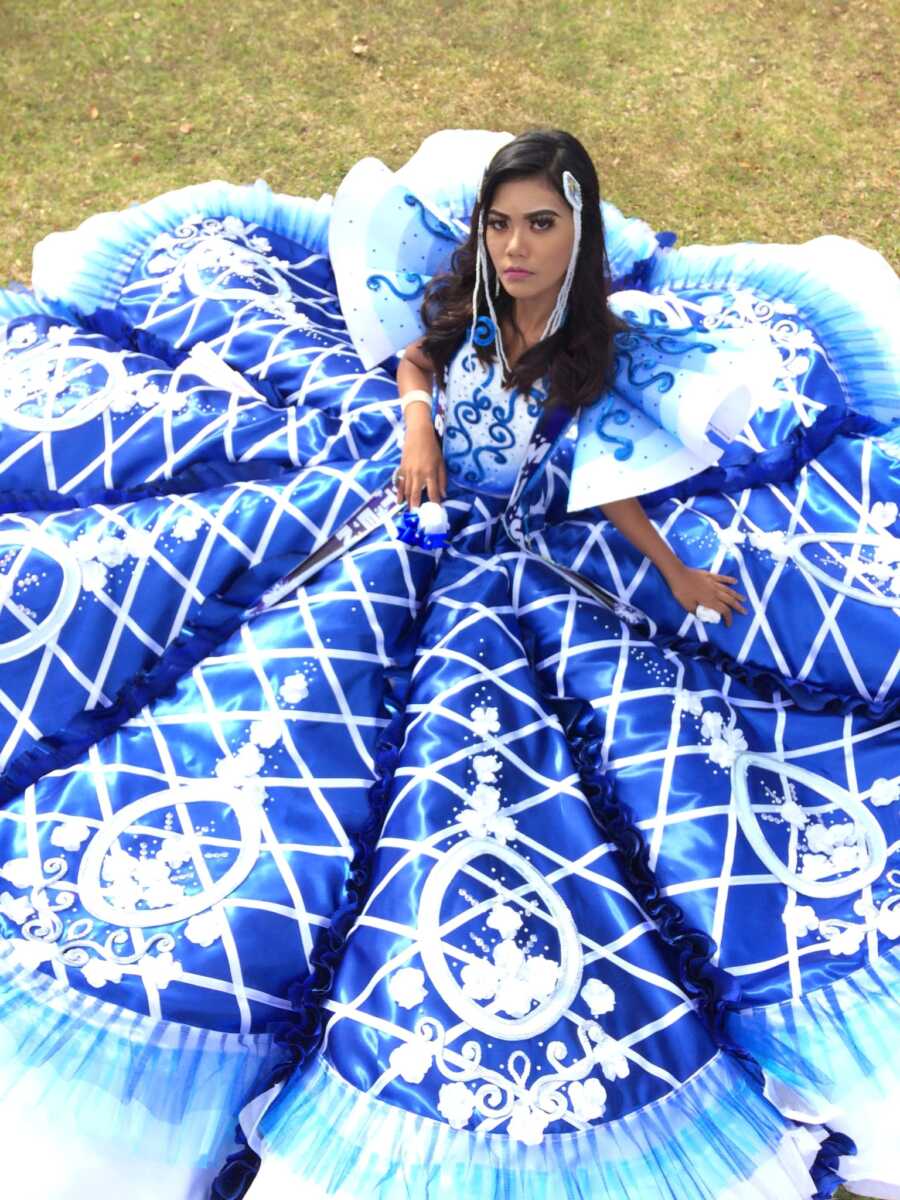 Maverick said fabric is fairly cheap in the Philippines, which is why the resourceful young man was still able to provide his sister with the dream dress for prom. Finding inexpensive materials and being willing to spend the hours hand sewing the elaborate dress, the labor of love became not just a wish, but a reality.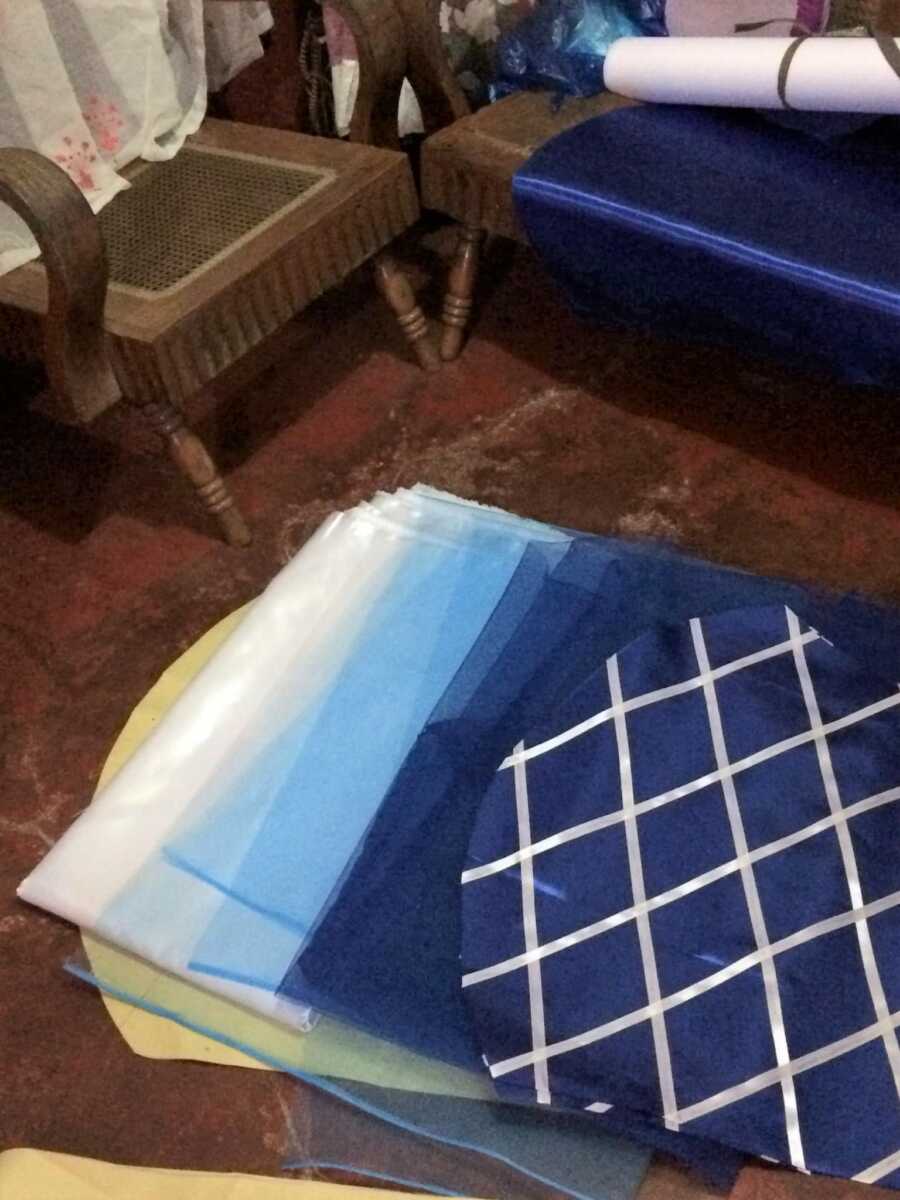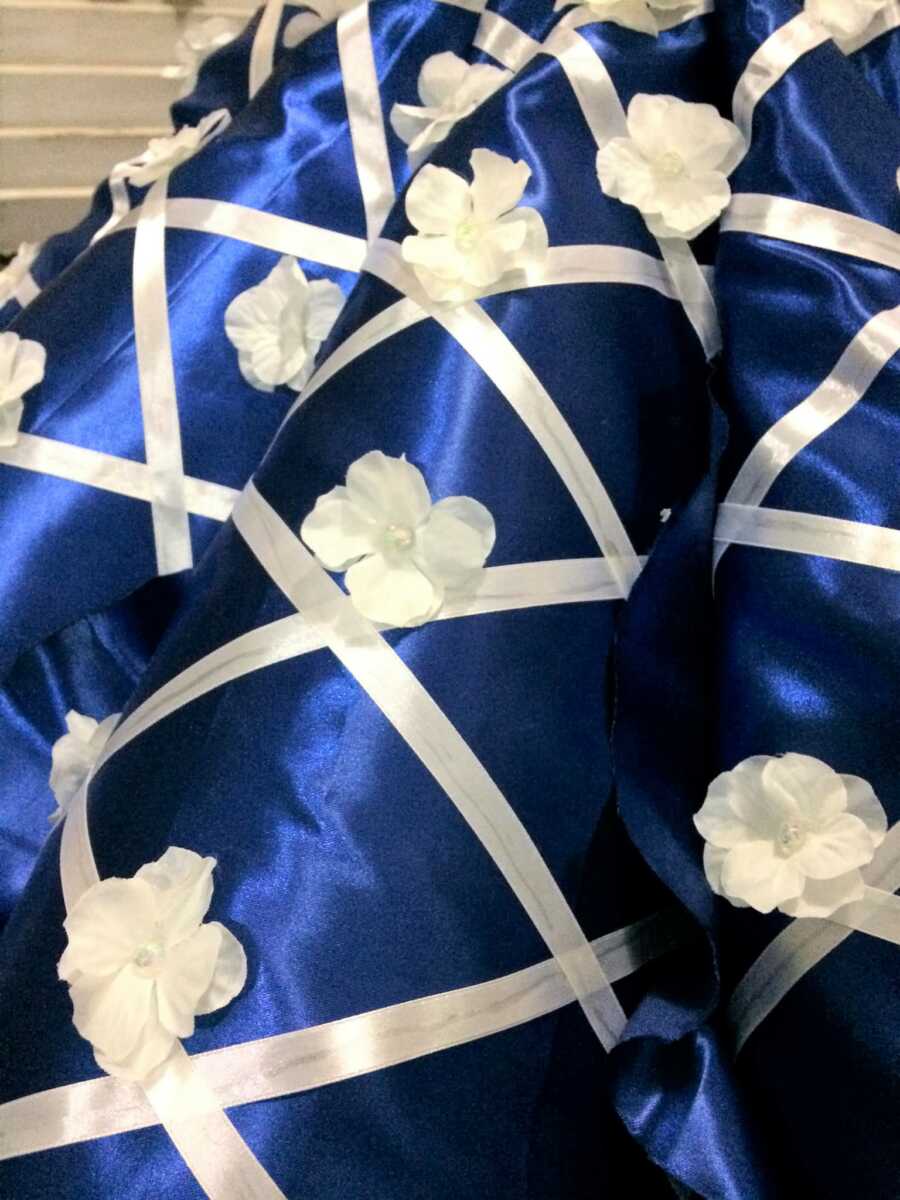 Maverick's mother knew how to sew dresses and Oyao believes his imagination and creativity are, in part, because of her. But even with these gifts, the dress was still an incredibly ambitious task — one the brother wasn't quite sure how to start, and one he nearly gave up on.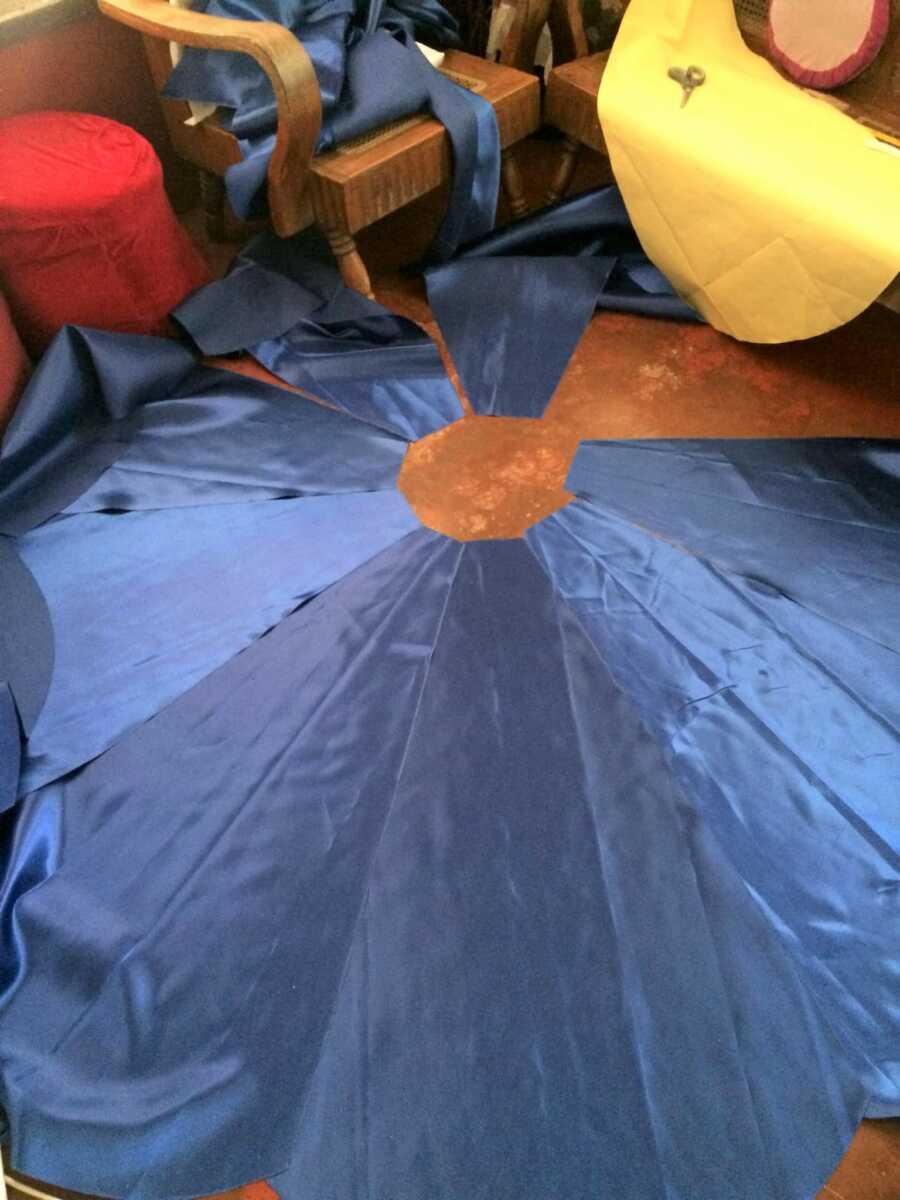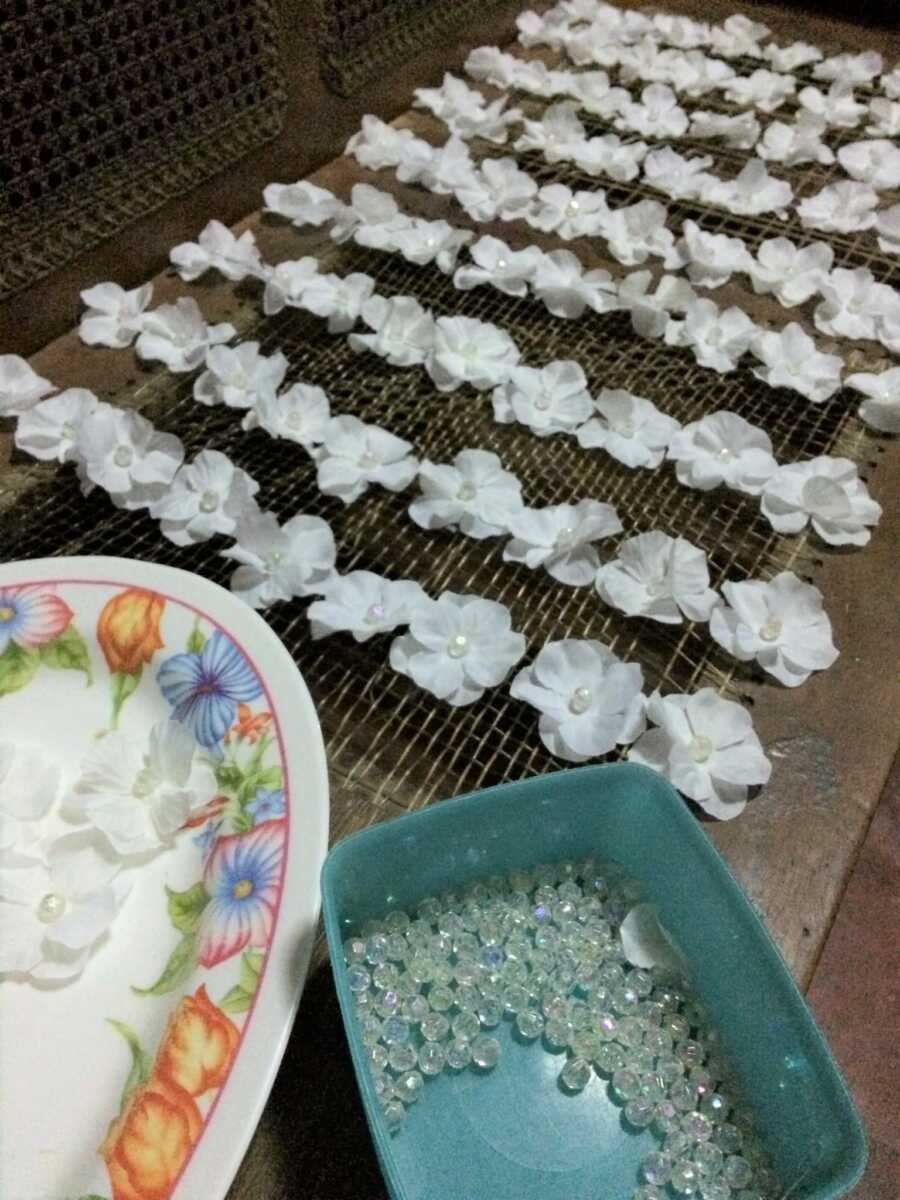 But knowing how much it would mean to his sister, Maverick persevered. He would come home from school and work on it for hours. The dress includes nine pieces of fabric which he covered in a lattice pattern of satin ribbon. Flowers with beaded centers were then sewn on top. The bodice was hand painted with a blue ombre to match the skirt portion of the dress.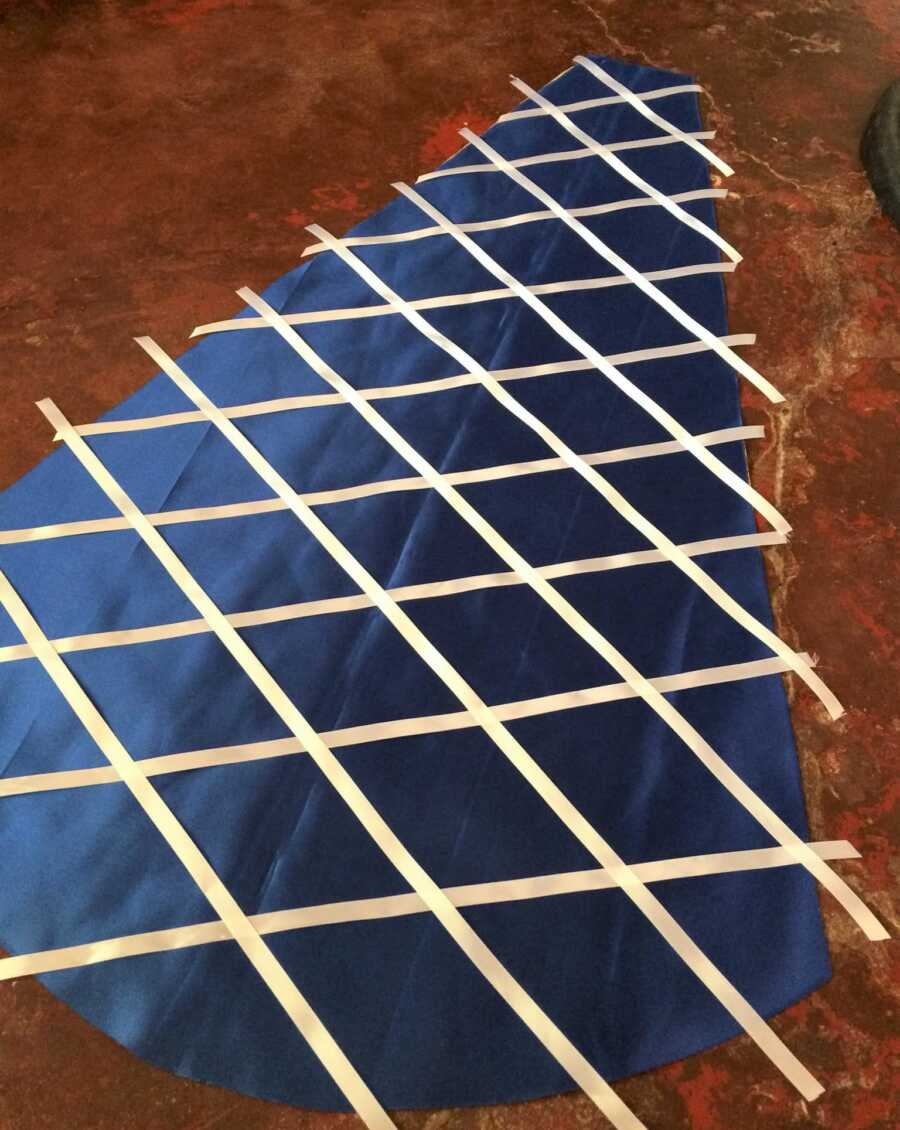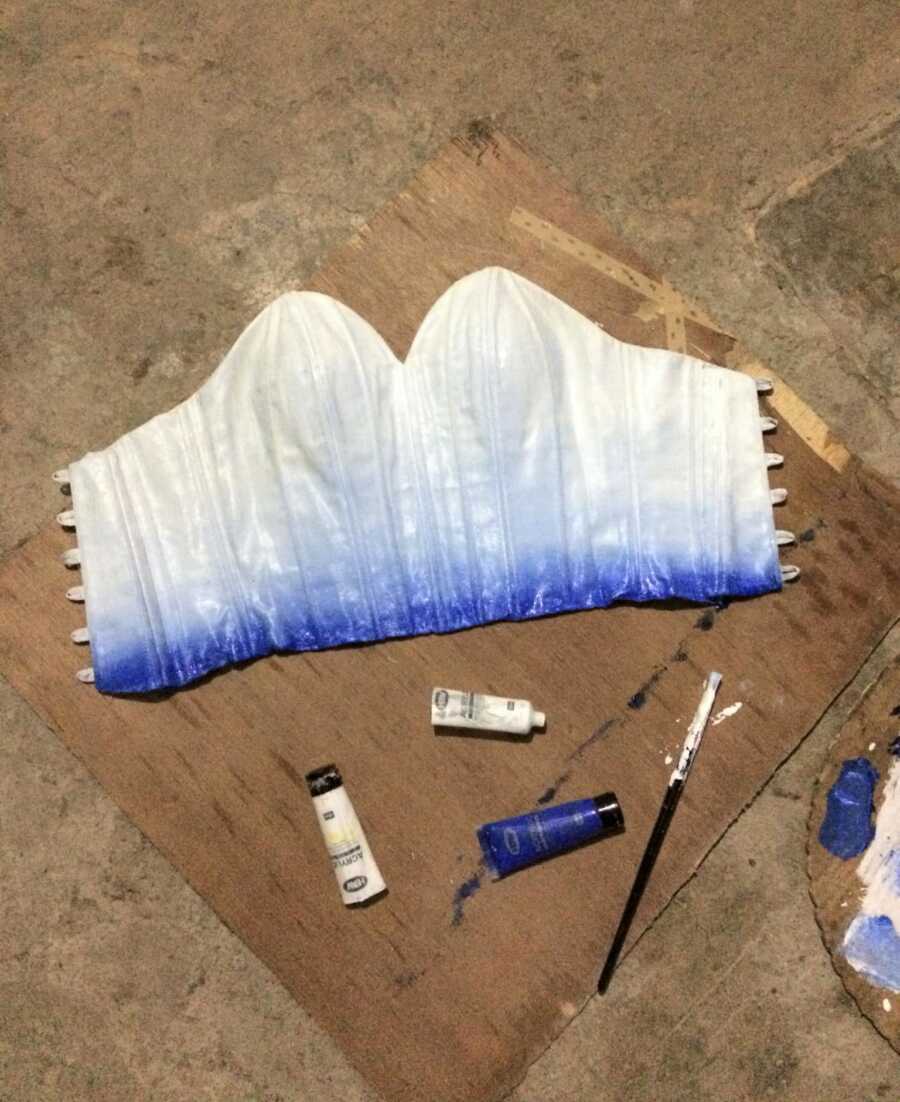 "Sometimes I'd get extremely tired, but by imagining the outcome, I got the energy to continue the hard work," Oyao told Florida News. His love for his sister was the driving force and his source of motivation throughout the difficult dress making process.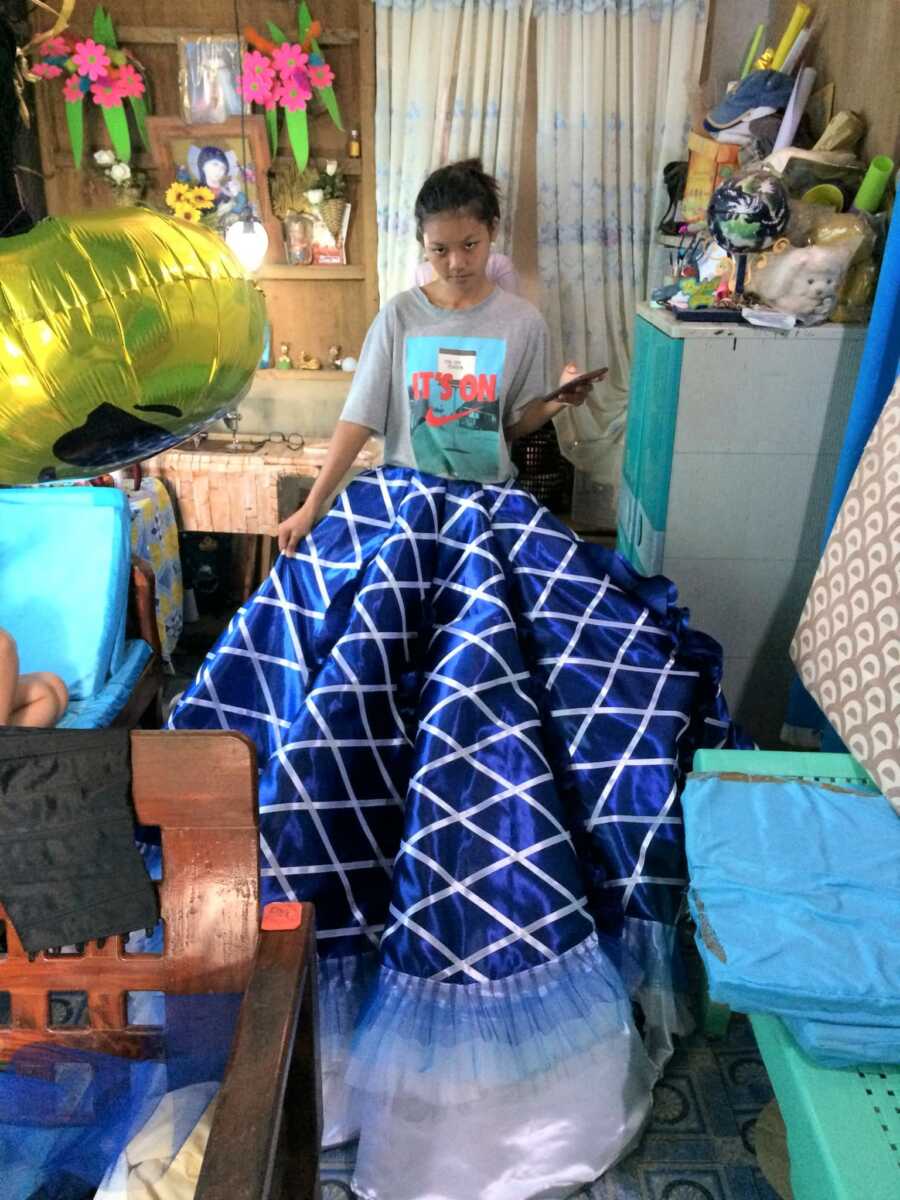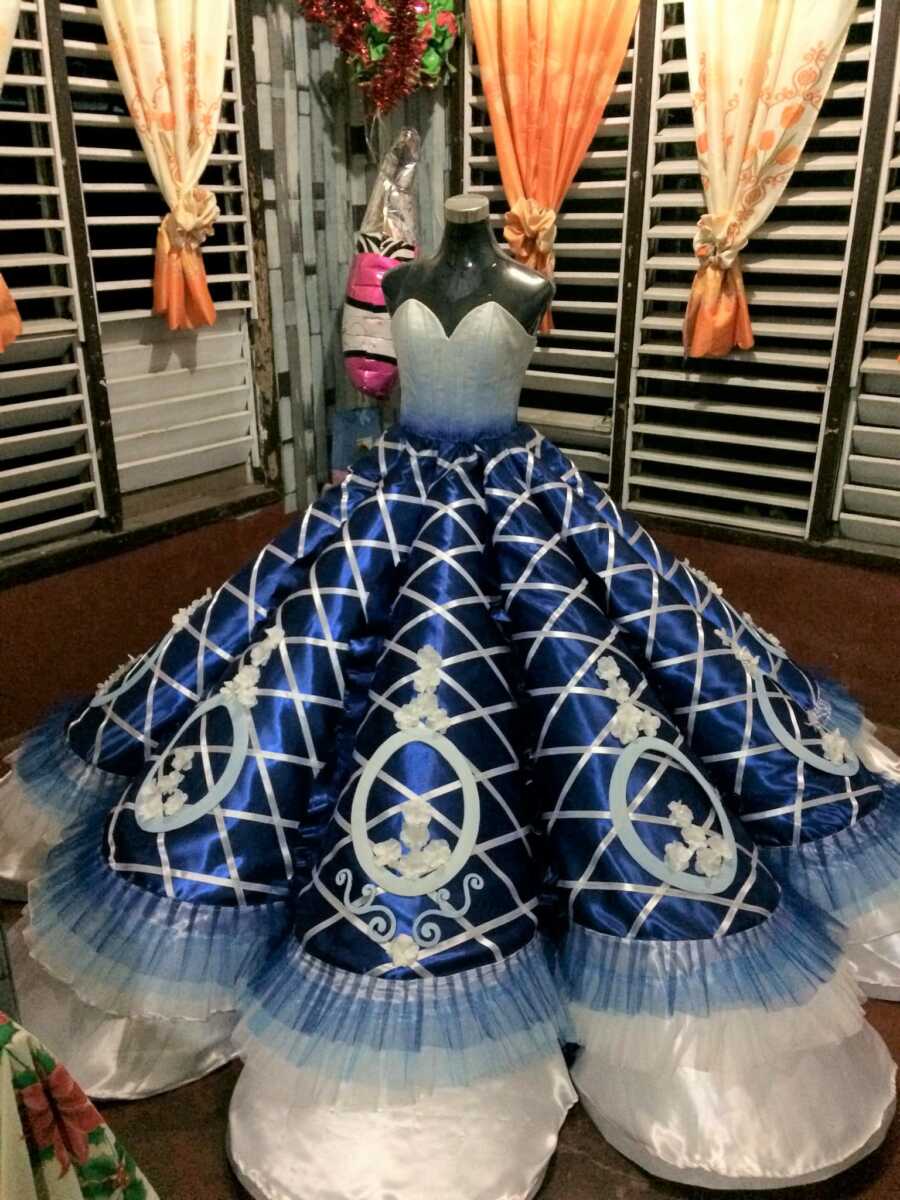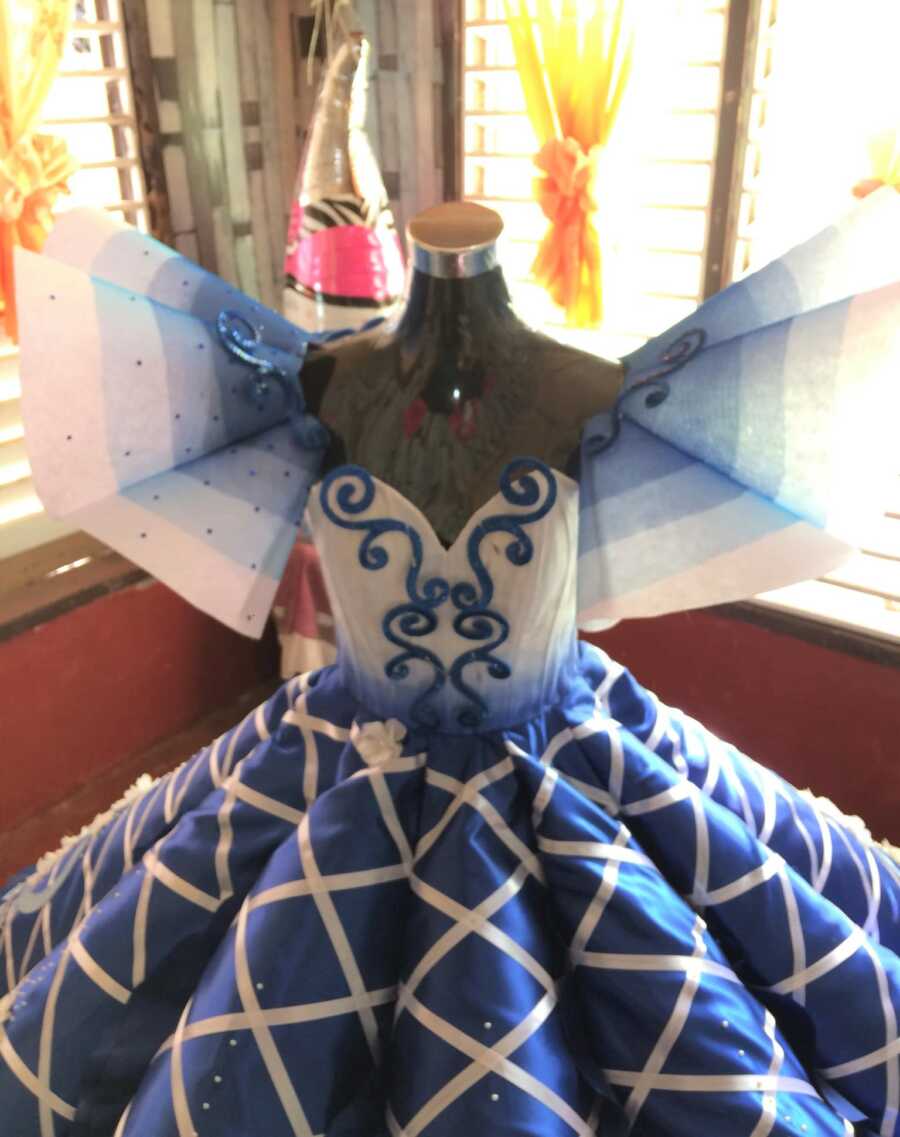 "On the day of the promenade, while we were dressing her up, we were both crying," Maverick tells Love What Matters. "Seeing the gown come to life and seeing my sister in tears of joy is the very purpose why I made the dress for her."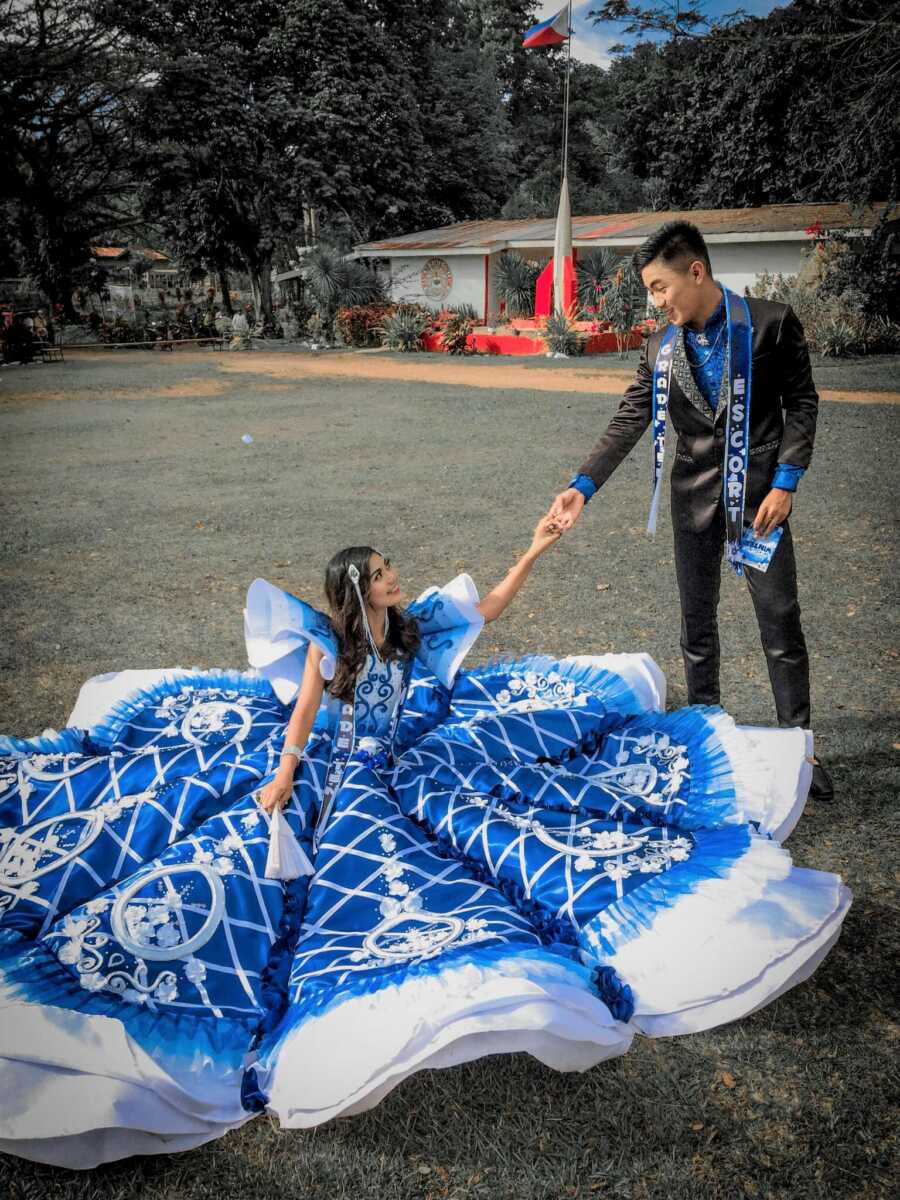 But the loving older brother didn't stop there. He plans to create a YouTube video (once he's able to fix his phone!) on how to make a DIY dress so anyone can do it, and so every teenage girl has the opportunity to wear a beautiful gown to prom.
"I'm lucky to have her and she's also lucky to have me," says Maverick. "And to all the brothers out there, let's love our younger sisters like a princess!"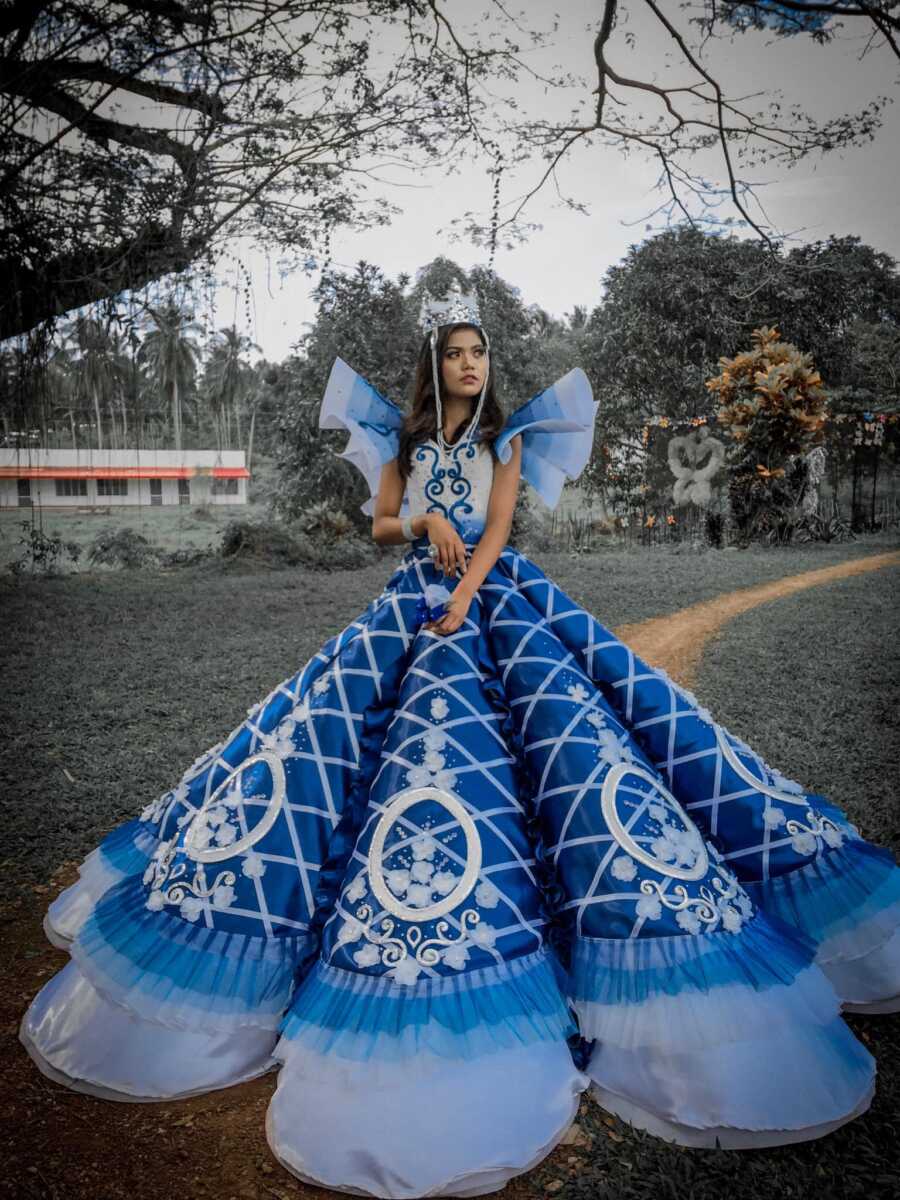 This story was submitted to Love What Matters  by Maverick Francisco Oyao. You can follow his journey on Facebook. Submit your own story here and be sure to subscribe to our free email newsletter for our best stories, and YouTube for our best videos.
Read more stories like this:
Big Brother Lovingly Escorts Sister To Daddy-Daughter Dance After Stood Up By Father
'Why don't you just make a dress instead?' It's been one whole month of endless work. I will cherish this memory forever.': Mother and daughter bond to create stunning dress from home
'Didn't think prom would be breaking it down in the cheese isle of festival foods with my father, but it was a good time.': Father treats daughter to fun night after missed prom, 'We can't make up for their losses, but we can love them through it'
'Promposals are overrated. Let's do the real thing': 18-year-old high school sweethearts ENGAGED on prom night
SHARE this sweet story on Facebook with your friends and family.