"April 21, 2018, that is the day that I got engaged to my best friend. It was our senior prom so that meant hair and makeup had to be done. Little did I know Dawson and my mom secretly told my makeup lady ahead of time what was planned for the evening so she could make sure my makeup was all waterproof. If we fast forward a couple hours to roughly 4:30 p.m., we're in the courtyard of The Inn at Salado (Salado, Texas) taking pictures before prom. His sister was our photographer, we had the best. She was posing us all different ways, looking for the right opportunity, that's when she thought it would be a good idea to take pictures of my back. I have a tattoo that runs down my spine.
She posed me and told Dawson to get behind me. That's when my mom obviously started videotaping or taking pictures while tearing up. I remember telling her, 'Mom stop it's not a wedding, it's prom.'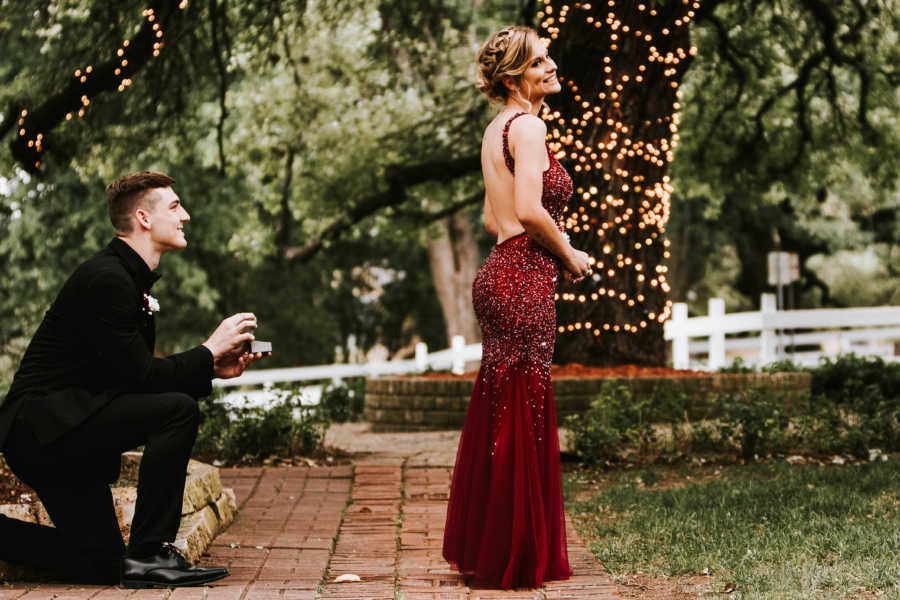 About a minute and a half later, both moms told me to turn around. That's when I saw him, on one knee, holding such a beautiful ring. Then he asked, 'Will you marry me?' and at that moment I smiled so hard and of course starting crying, tears of joy.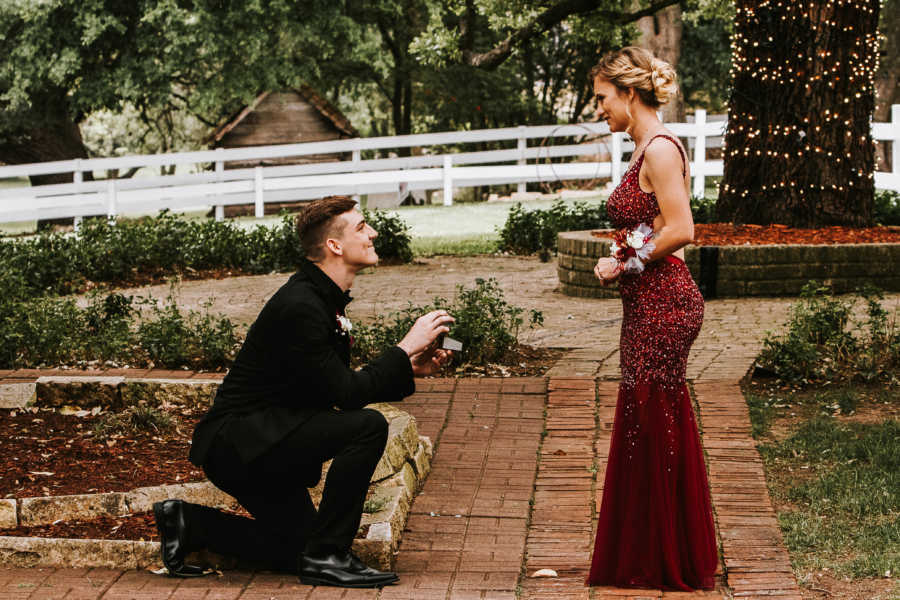 I bent down and kissed him, but also, I just held onto him. We whispered to each other things I'd like to leave just between us.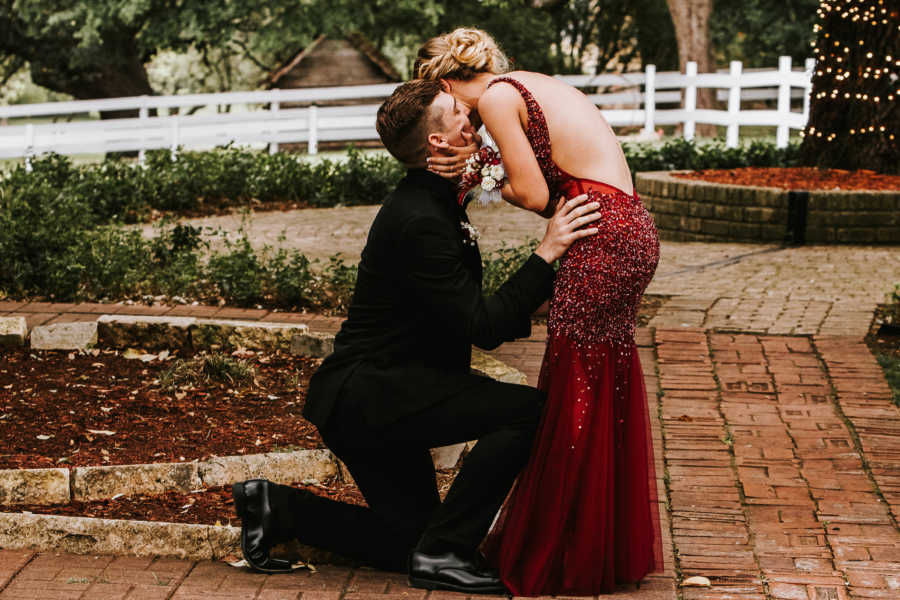 Promposals are overrated. Let's do the real thing😎 pic.twitter.com/f31hhHiJx5

— Dawson Moore (@dawsonnn__) April 22, 2018
I am so excited I get to marry my best friend. Of course, we've talked about it, we've been together since freshman year of high school. This man has stood by my side through so much, and we've shared so many laughs and memories.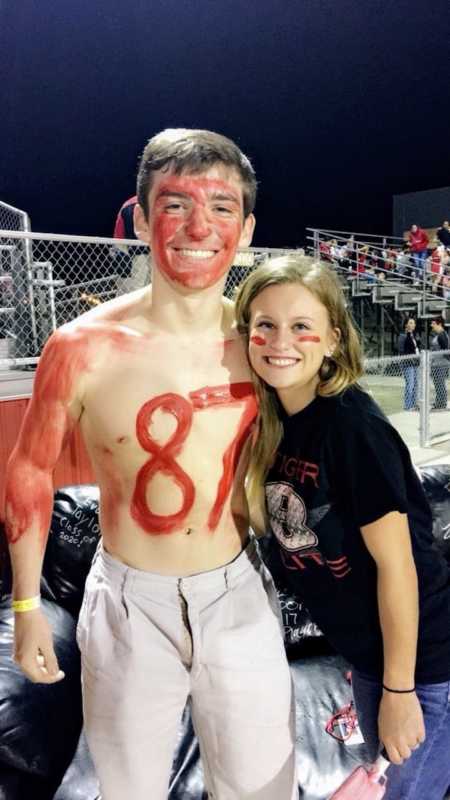 Prom was amazing that night, when we finally did get there. After the proposal we went and told his family, who were all super excited. Then we went to go eat in Austin.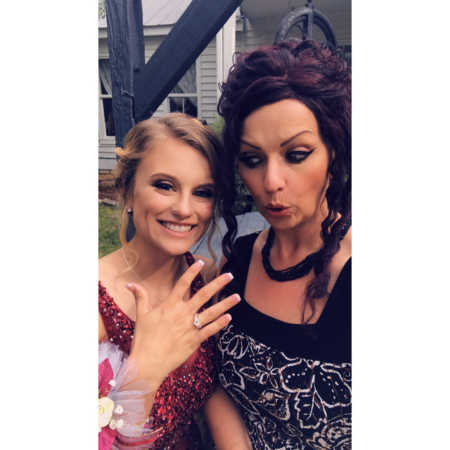 When we got to prom his buddies were so happy, his best-friend picked me up and spun me in circles. They all jumped around with him.
We're both 18, which yes, we know that's young, but to us that doesn't matter. Both of our families have been though a lot and we've both been there for each other regardless of the situation. Dawson has been my rock.  The hardships we have experienced together make us realize we are ready to take the next step as a couple with marriage.
We both know that we love each other and that we're both 'the one.' We can't wait to share more memories. Since our engagement went 'viral,' we've received a lot of love from people we don't even know. But we've also received a lot of negativity and hateful comments, and to that, we just laugh it off. Everyone has a story and people will always try to give their 'statistics' to ruin the passion and love that is happening, but we don't let that discourage us.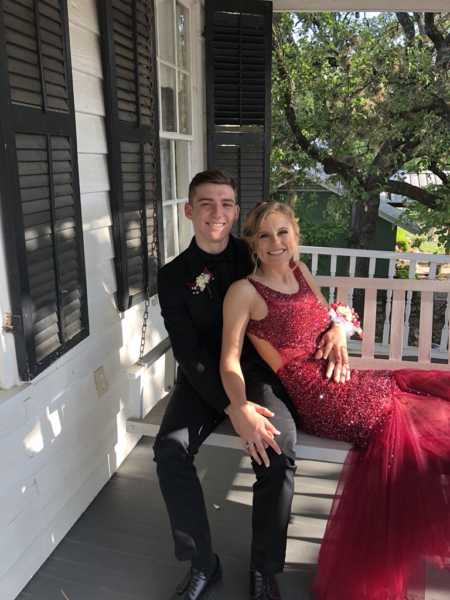 My now fiance said it perfectly: 'You told me you didn't want months, you wanted years, and now we have a lifetime.'"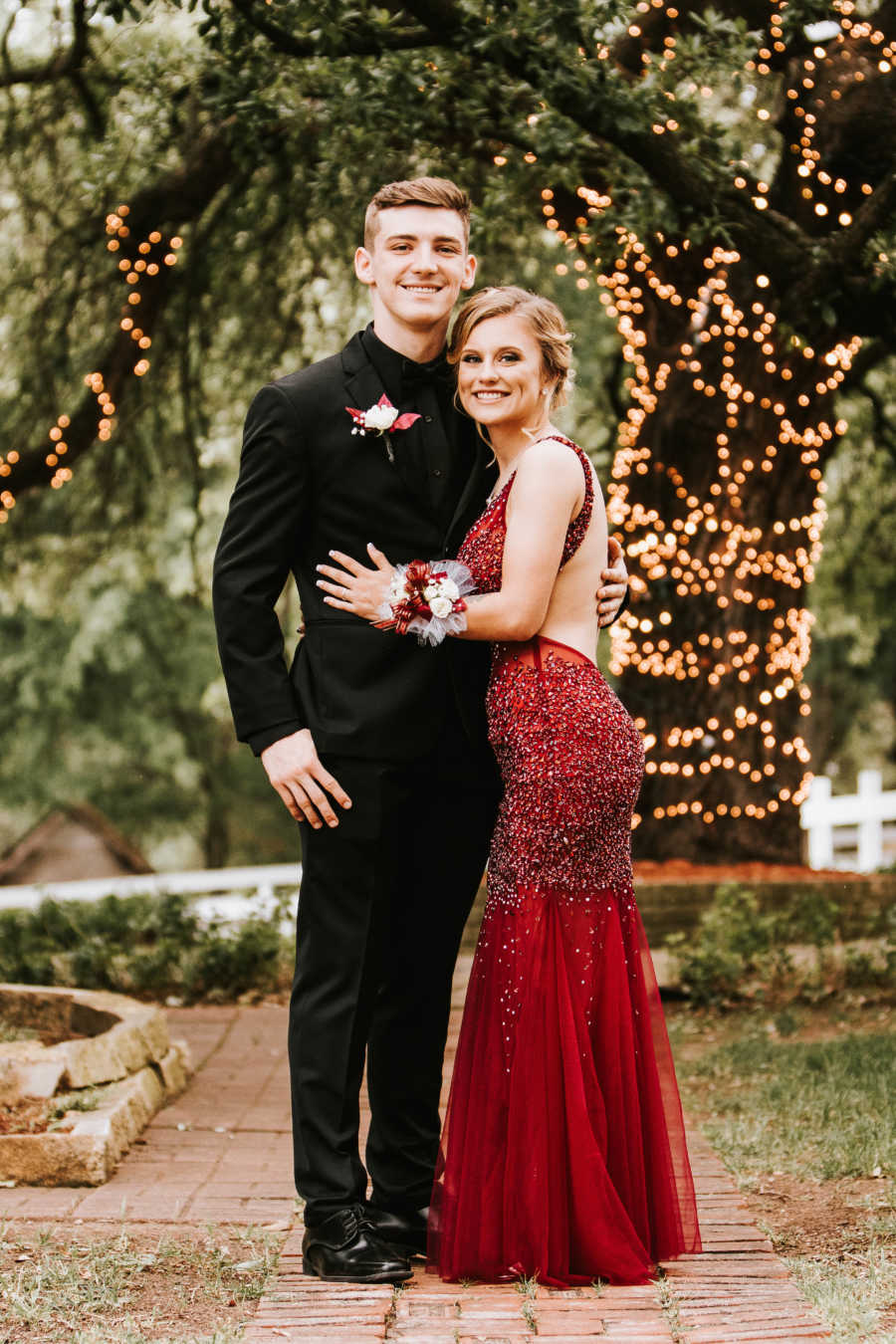 This story was submitted to Love What Matters by Amber Brownlee, 18, of Texas. Submit your own story here, and subscribe to our best love stories in our free newsletter here.
SHARE this story on Facebook if you believe in love at first sight.