"It all started with an idea. My mom's that is. Ever since my Junior Prom, I wanted to make my own dress.
I researched the process and thought to myself, 'How simple it must be to make a dress!' So, my mom encouraged me to chase my dreams and make it happen. Was it simple? No. Worth it? Totally.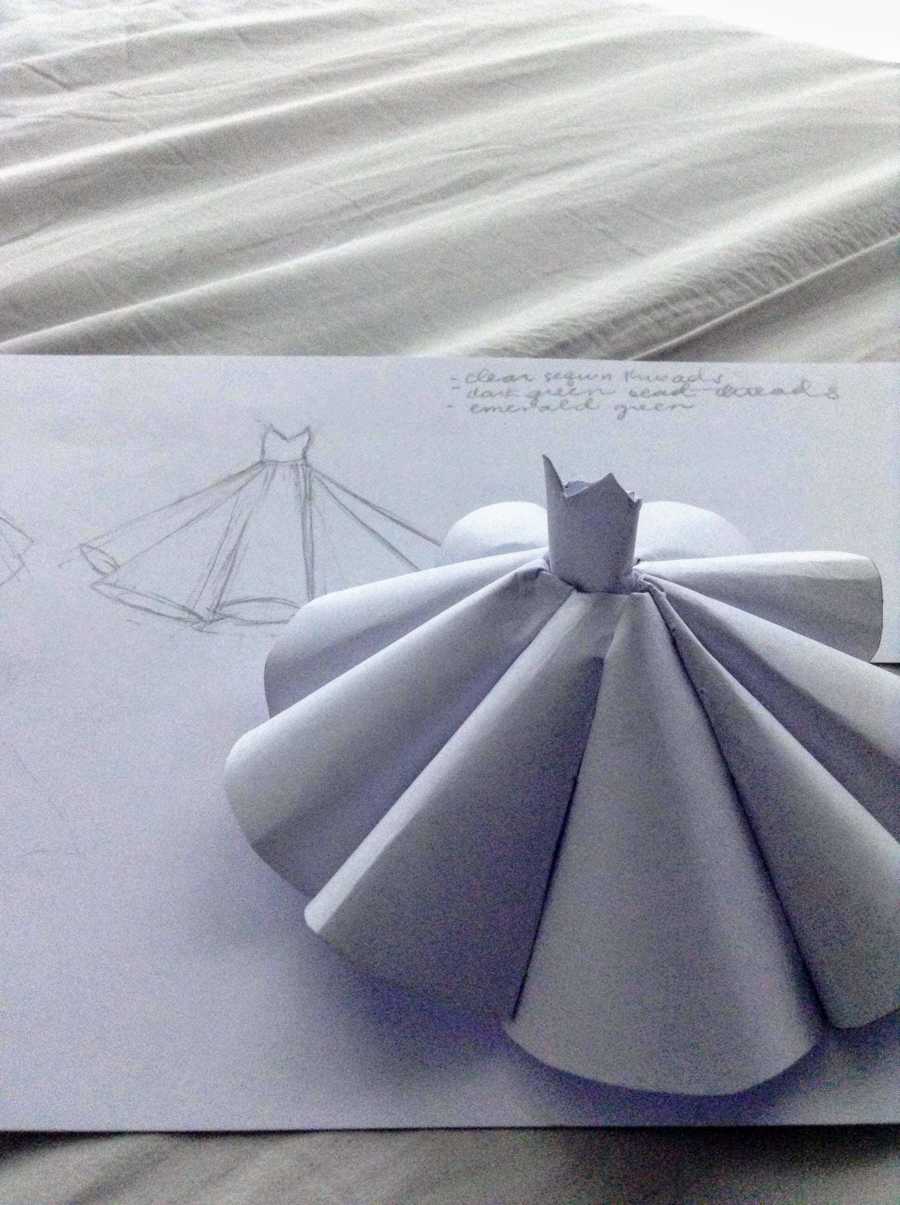 'Why don't you paint it?' my mom suggested. The woman is a genius! At first, she wanted the dress to be white. 'It'll look like a canvas if you paint flowers on it,' she said. But green is my favorite color and I was really passionate about it. It was much more difficult looking for floral colors that mixed well with the emerald green color I decided on, but we were up for the challenge.
Once we drafted everything, it was time to make our ideas a reality. My mom and I bought the materials: 13 yards fabric, crinoline, regiline, pilon, and swarovski crystals.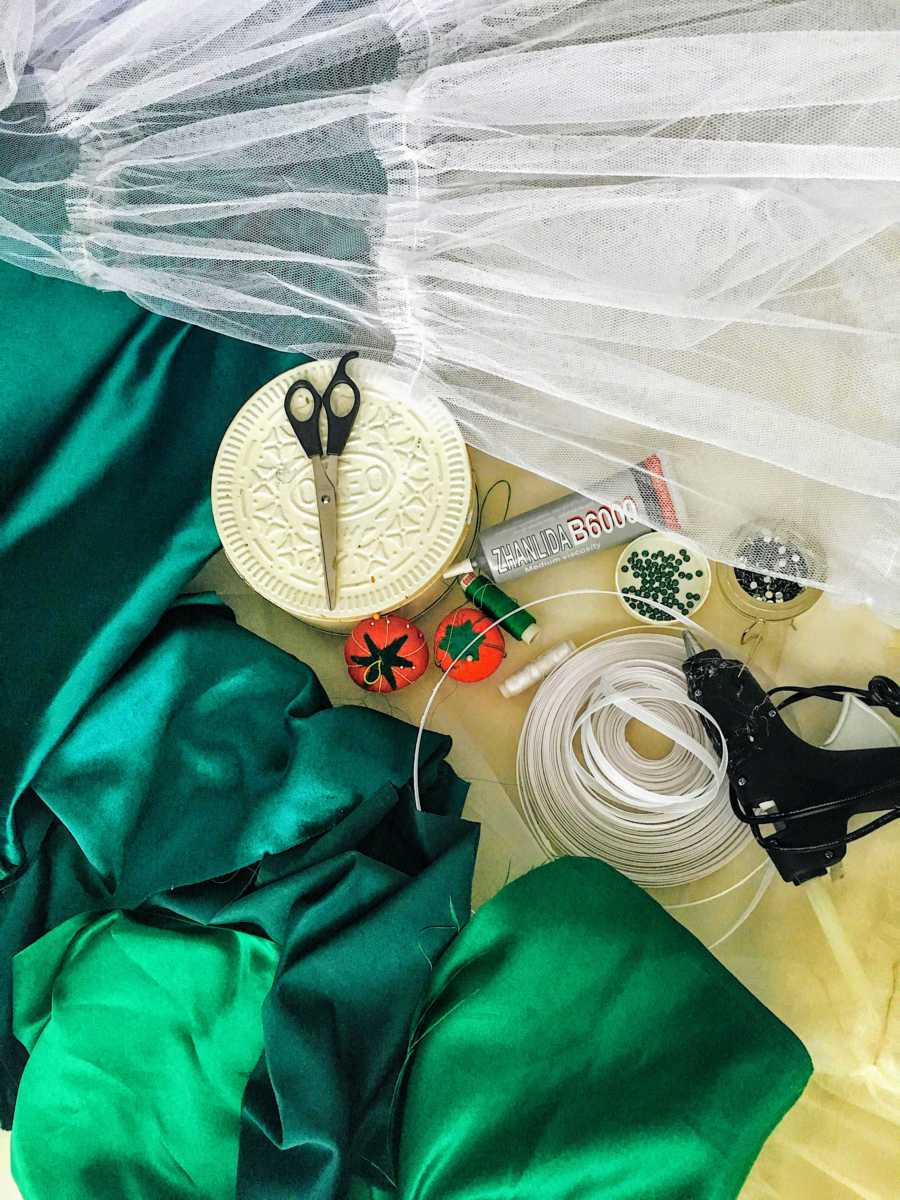 We sewed each panel of the skirt one by one. They were 13 inches each. Some days I'd come home from school to find that my mom already started without me. She'd cut the skirt's panels, working on sewing the bottom of the dress, and more. Like so many things in life, she worked hard to make things easier for me.
During the process, we'd joke around or work together in comfortable silence. Without her, my dress probably would've been a hot mess. That's why I want to give her the credit she deserves.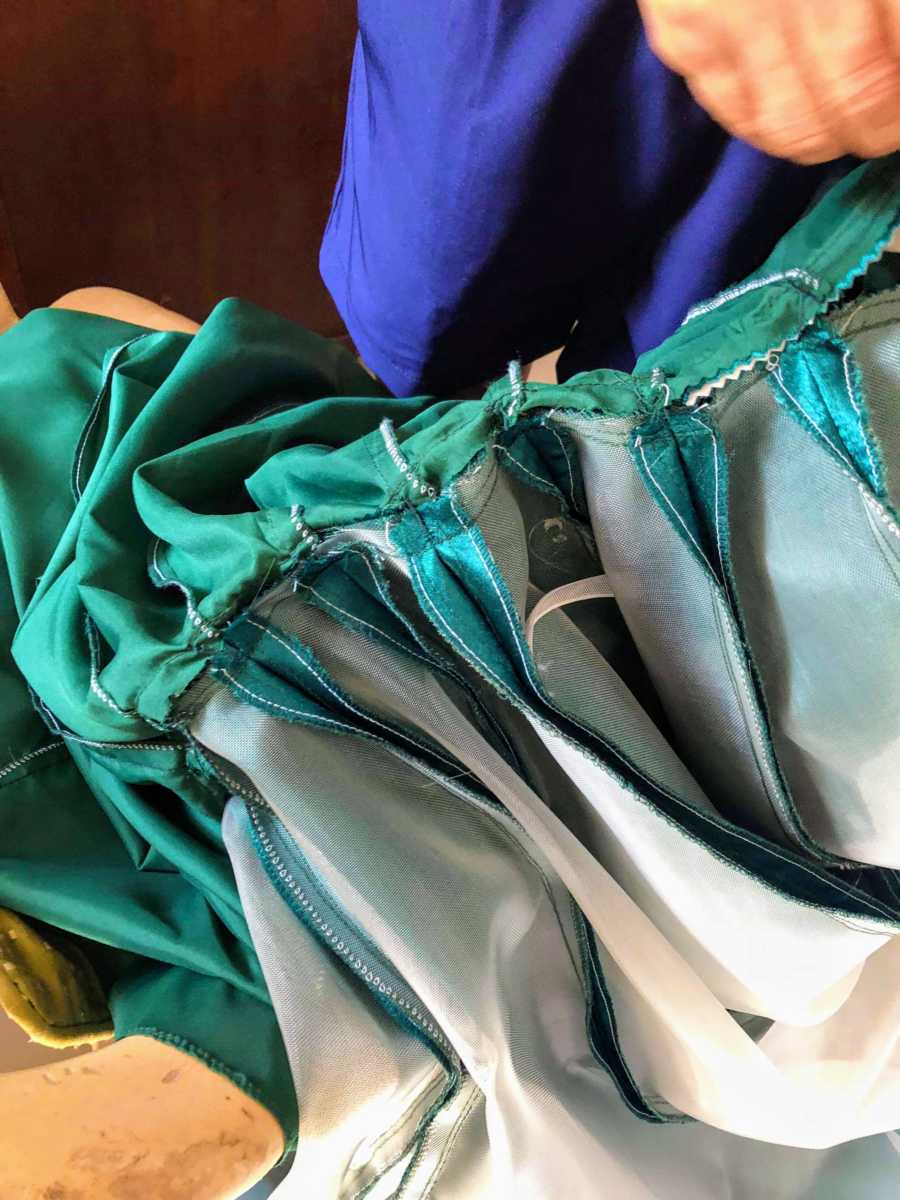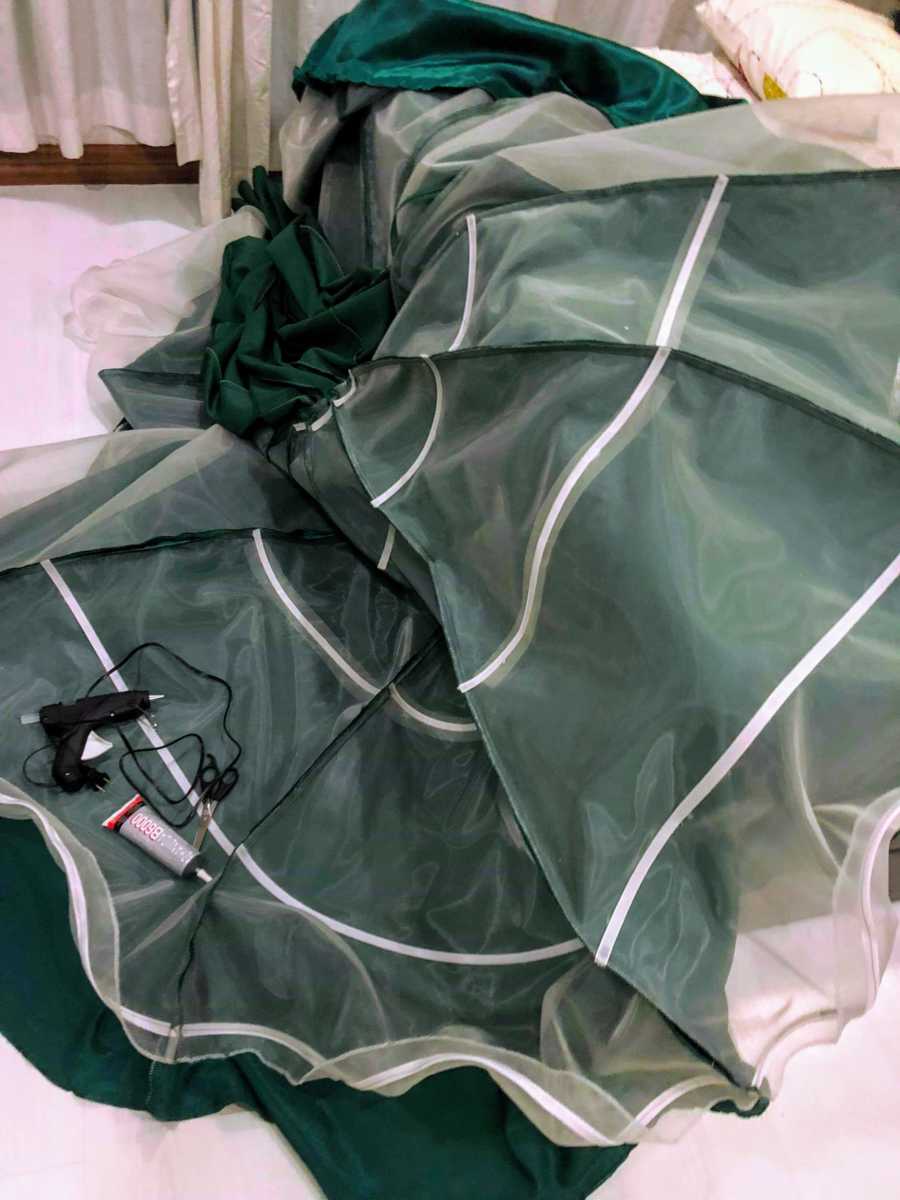 The dress was so important to me. Not because I wanted to wear something elegant and pretty to my senior dance, but because I wanted to create something personal that could manifest the things I hold close to my heart. As nerdy as it sounds, I wanted emerald green because I'm an avid Harry Potter fan and proud Slytherin. I stayed away from painting roses and dainty florals. Although they're pretty, they don't reflect my personality. The orange flowers were inspired by one of my favorite books called 'Tiger Lily' by Jodi Lynn Anderson. I love the vibrancy of loud colors like orange and green; they speak more about who I am. The dress also depicts my love for painting. I practiced painting my flowers on canvas first.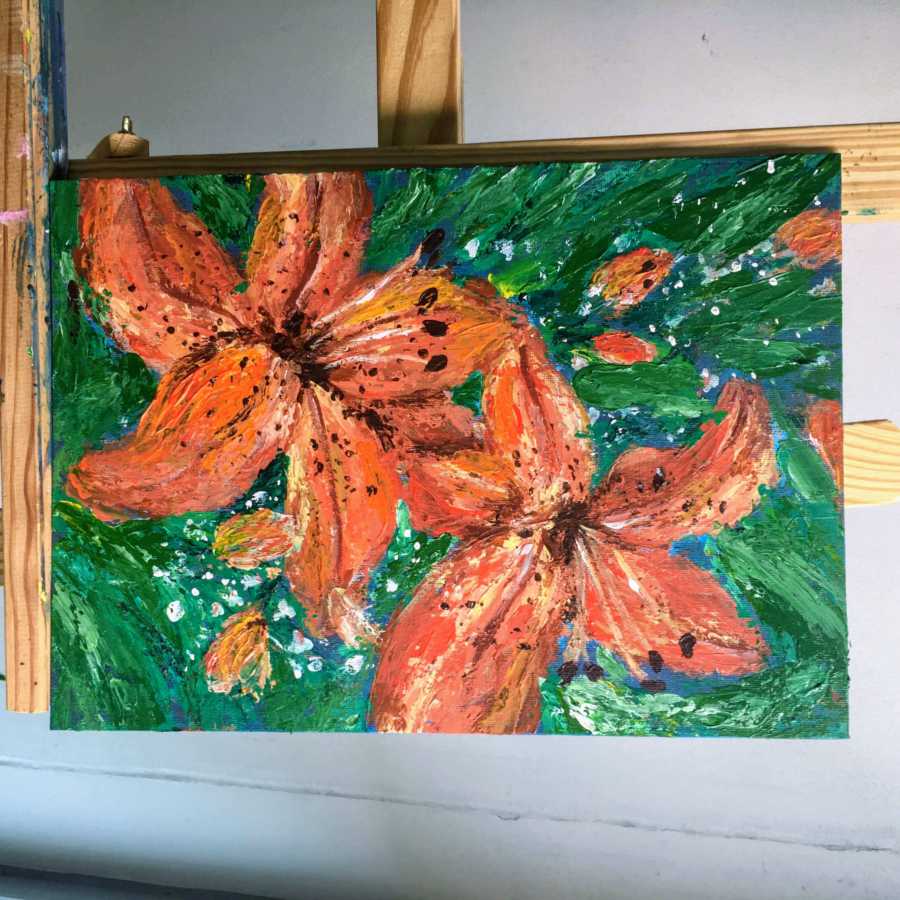 But, most importantly of all, it shows the bond between my mother and I.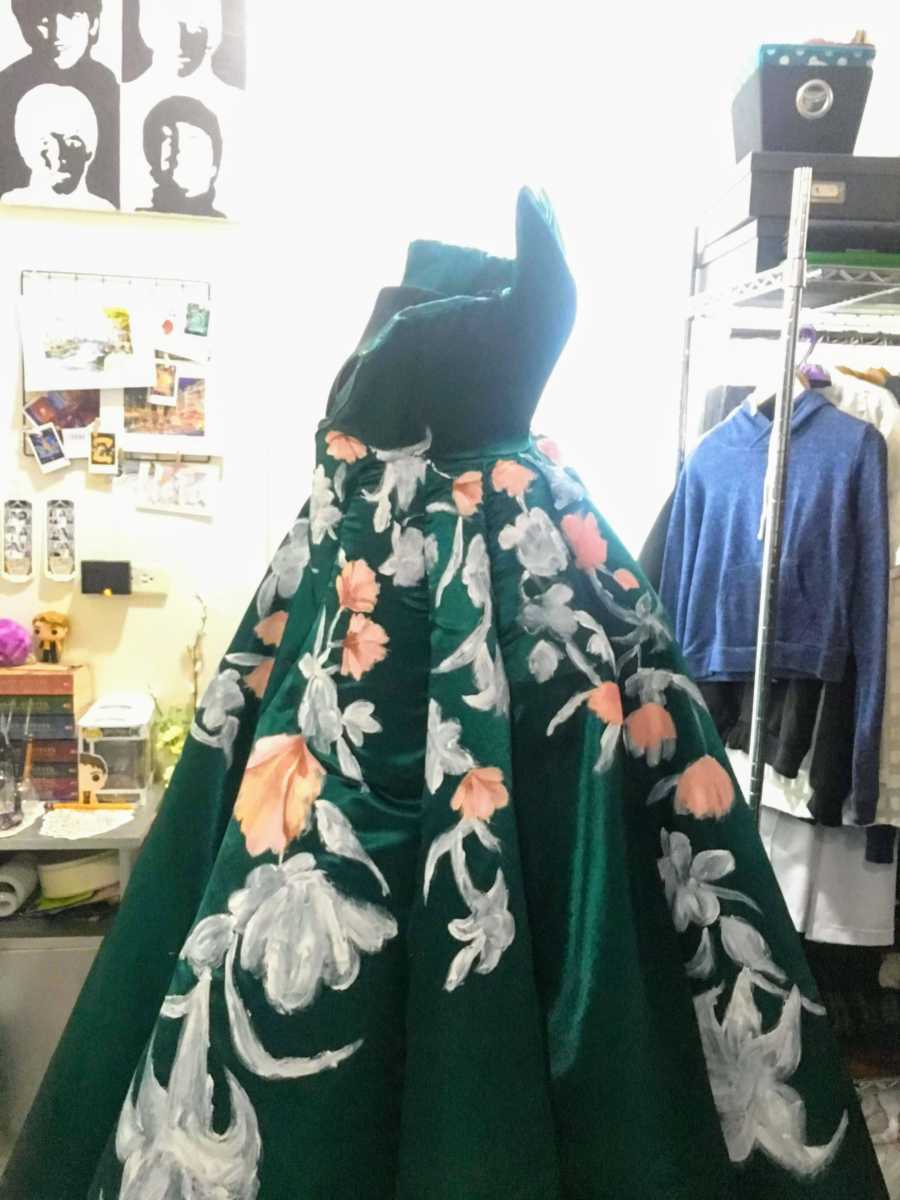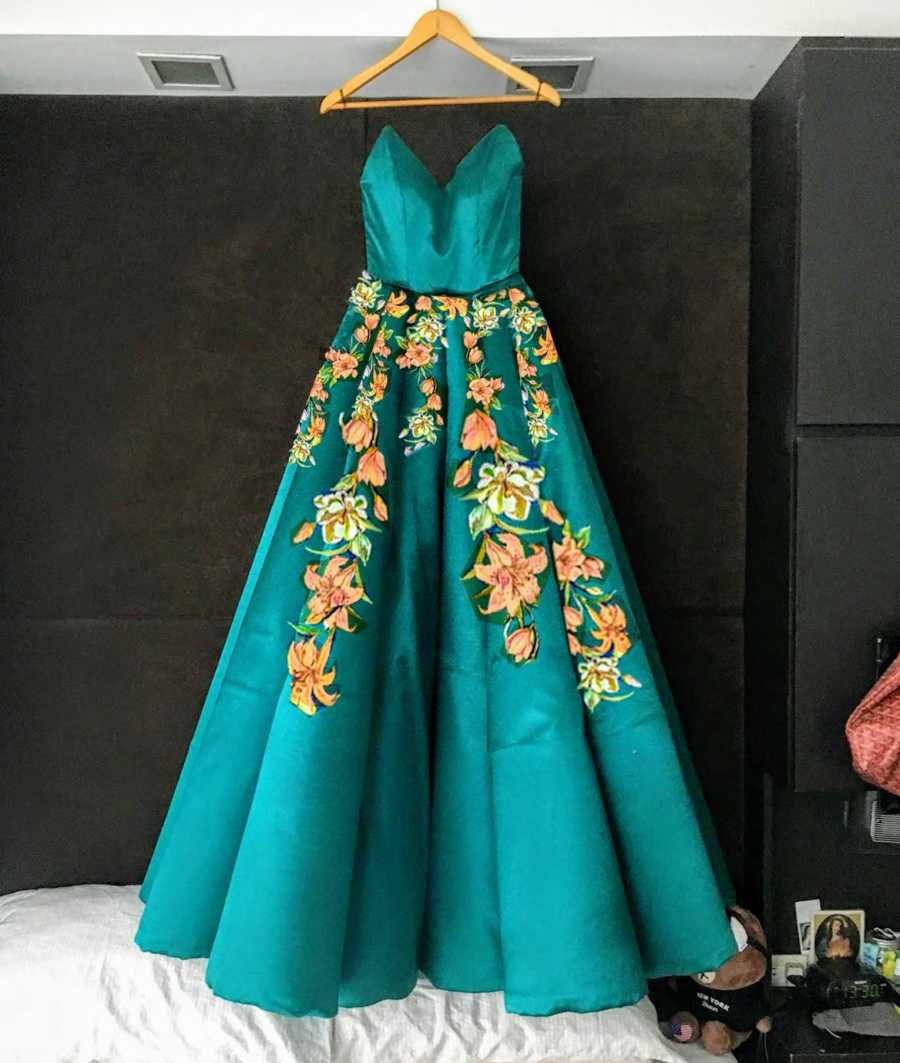 My mom has always been there to support me, especially when it comes to making something out of nothing. Last year, I decided to make over 200 arm pillows that looked like endangered animals to raise awareness about this epidemic. She supported me every step of the way, and even asked some of her friends to help out with the sewing process. I know I can rely on her to be there for me when it comes to these things. My mom is the most patient person in the world, and for that I am forever grateful.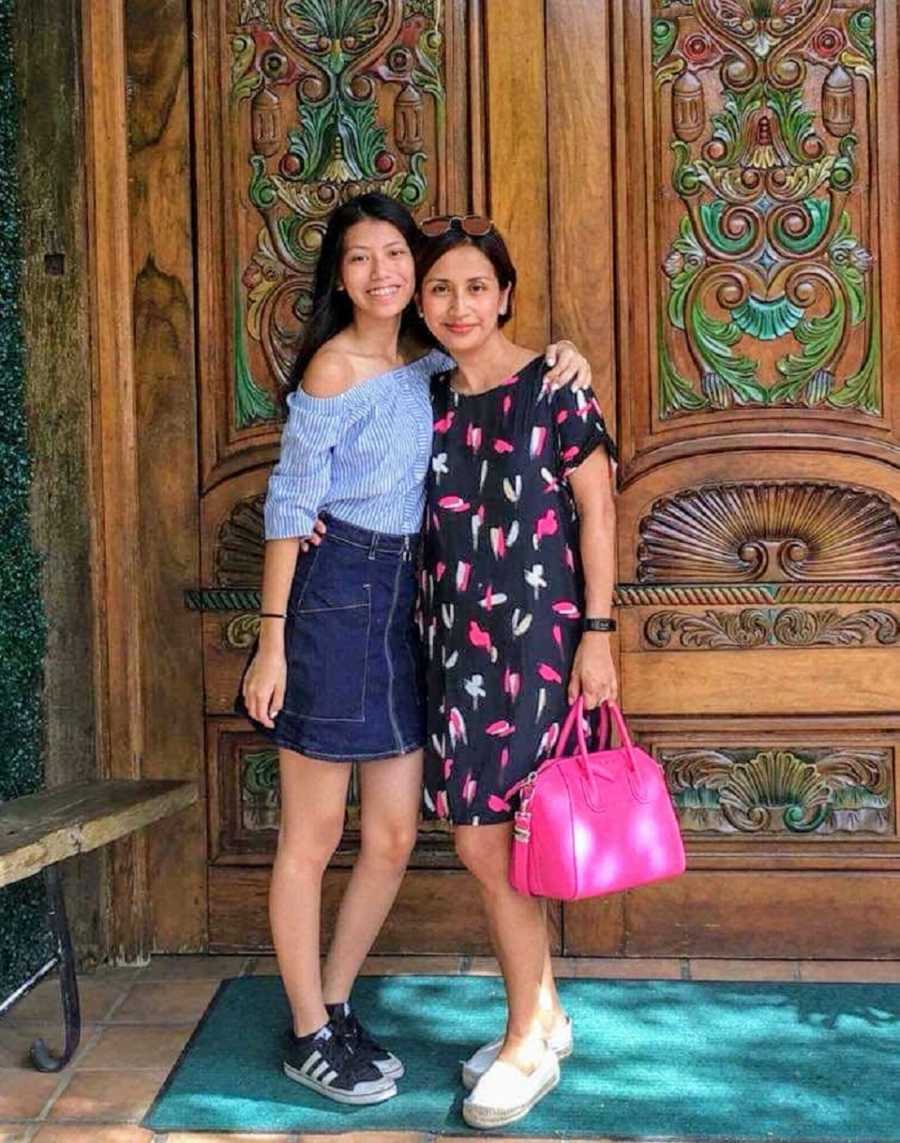 When I first put the dress on I thought, 'WOW. This is heavy!' Seeing myself in the mirror, I couldn't help but think about how long it took to work on the dress. One whole month of endless working between conceptualizing, drafting, sewing, painting, laughing, and bonding.
The whole process was so rewarding. I was able to wear one of my favorite creations made with the help of my greatest support, my mom. I will cherish this memory forever."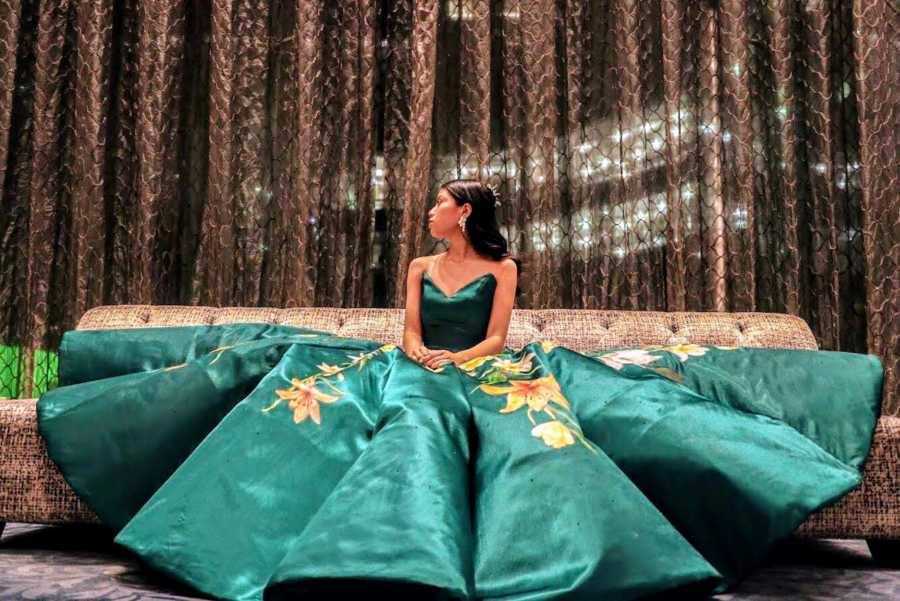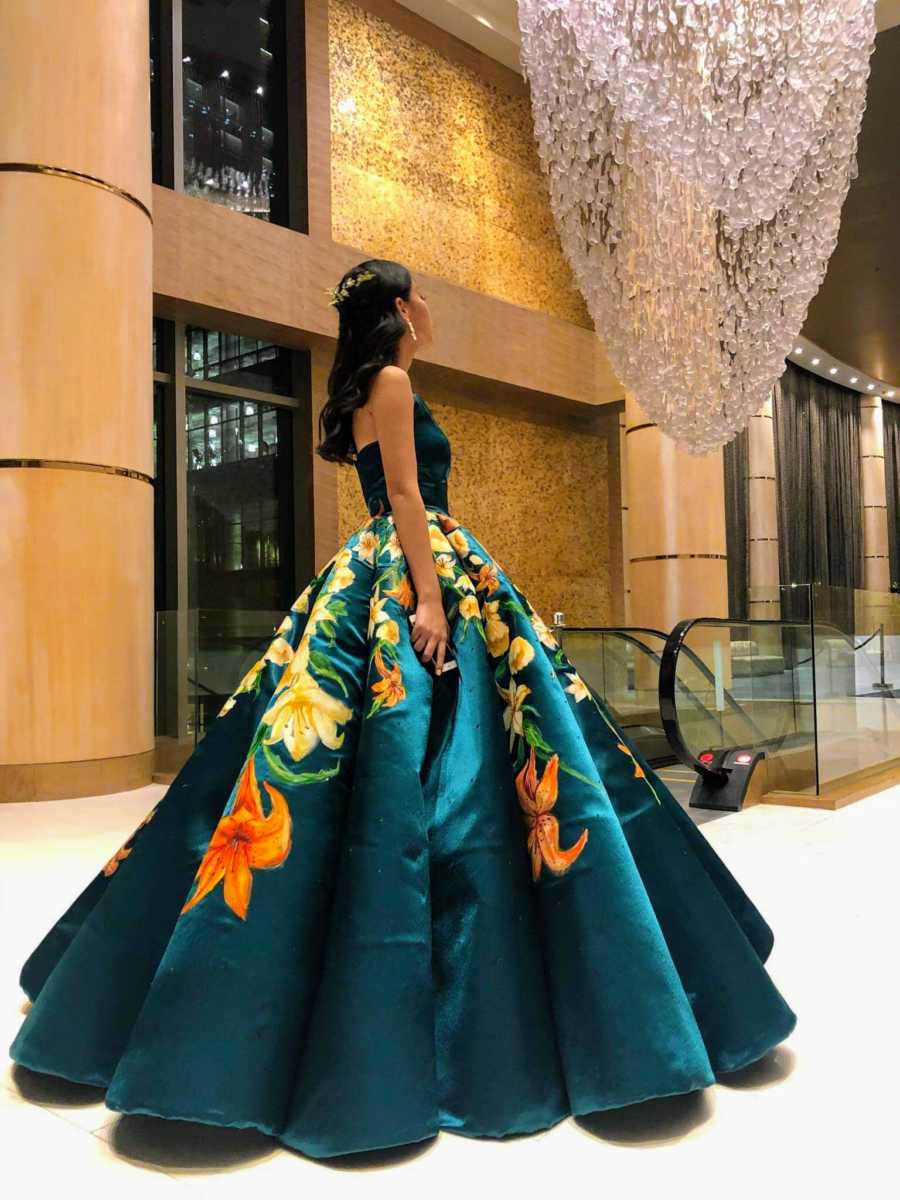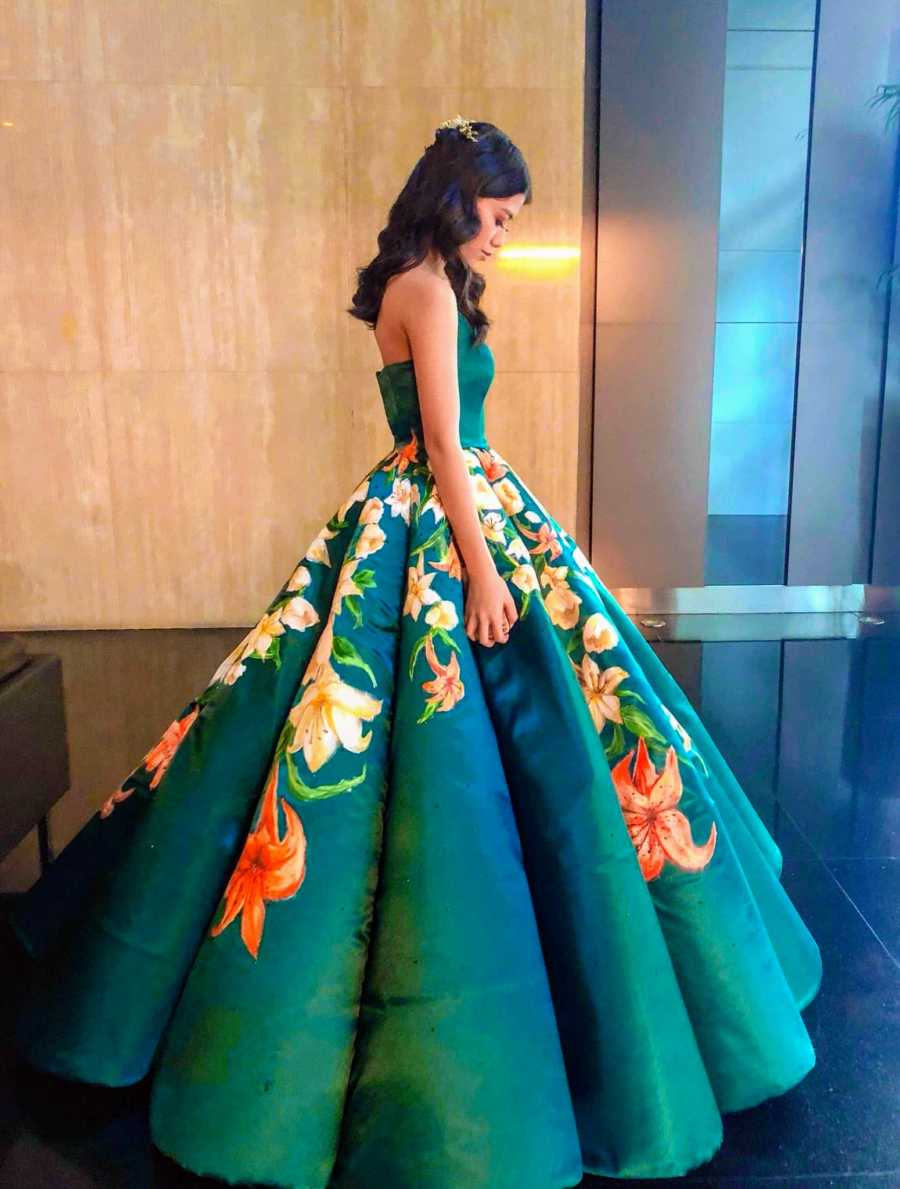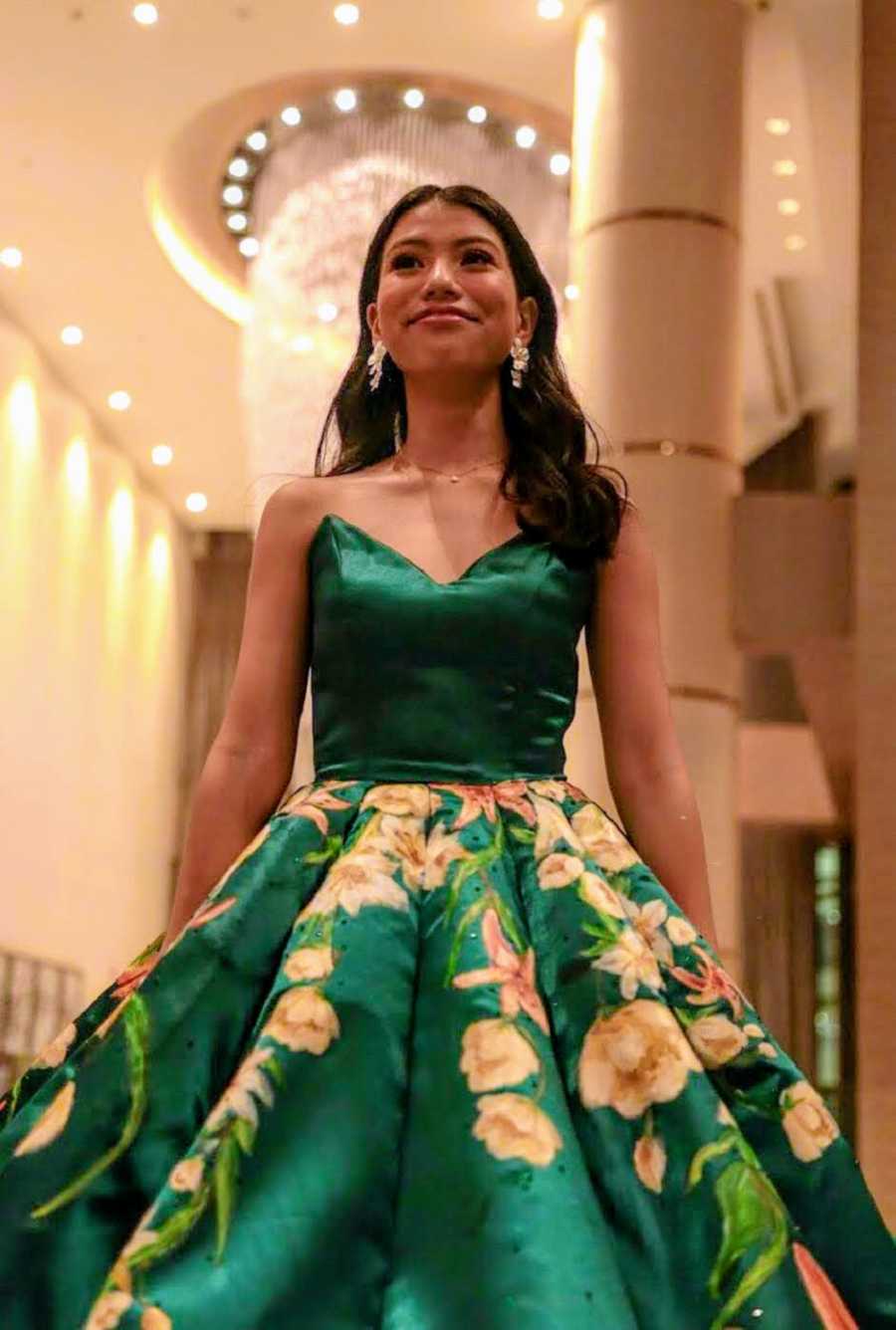 This story was submitted to Love What Matters by Ciara Gan. You can follow her journey on Instagram here, YouTube here, and Twitter here. Submit your own story here and be sure to subscribe to our free email newsletter for our best stories.
Provide beauty and strength for others. SHARE this story on Facebook with family and friends.