Trigger Warning: This story contains mention of suicidal thoughts that may be triggering to some.
"I hope from reading my story you will feel better informed about adoption and the development of LGBTQ youth. Also inspired and encouraged to 'adopt' someone into your family with love, acceptance, and empathy. No matter what the world throws at us, we can overcome with strong conviction, faith, and a smile.
My story can be perceived as one full of love, laughter, and blessings, but it is what occurred behind the curtain that paints the entire picture. Fear. Confusion. Loneliness.
Who am I? I am a gay Filipino cisgender male adopted into a white family. I am a brown-skinned person who grew up in a predominately white community mostly constructed of families with biological children. I was born in Davao City of the Philippines to a young woman who was not married, which led me to be surrendered to the Ministry of Social Services and Development and cared for at the Reception Center for Children.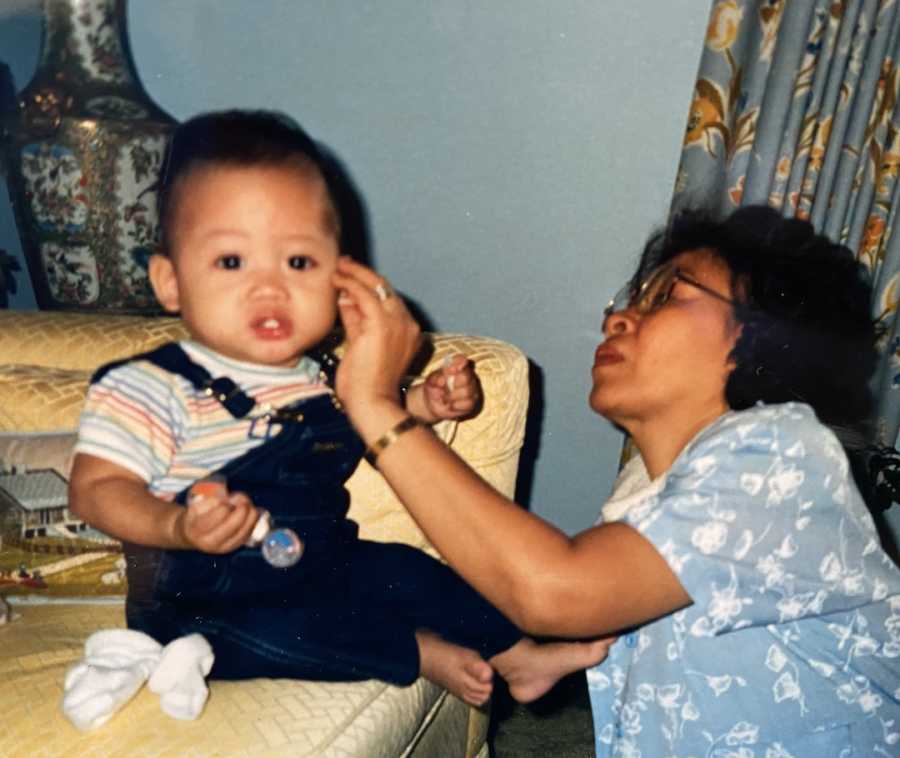 I was born to Evelyn Casilac, who was the young age of 23 at the time I was born. She was the tenth child of 11 children of Andres and Juanita Casilac of Lapu-lapu extension, Digos, Davao del Sur, Philippines. Evelyn stood at 5'1'' with a fair complexion, an oval-shaped face, and curly black hair. During her university studies, Evelyn met a man named Rodrigo, a tailor who worked in downtown Digos. She and Rodrigo had an 'illicit' relationship behind her parents' back and when Rodrigo learned of her pregnancy, he completely disappeared.
This left my biological mother in an anguished life situation, which led her to attempt suicide and potentially taking my life. Additionally, the man she had developed an intimate relationship with refused to acknowledge her child as his own, and Evelyn was fearful to return to her family unwed and pregnant. She was afraid her parents, sisters, and brothers would reject her with her baby. Thus, Evelyn made the decision to seek help from the Paglaum Foundation Inc. when she was 6 months pregnant, and about 2 months later, on August 2, 1986 I was born and given the name Roilan Abendan Casilac.
Meanwhile, in Brookfield, Connecticut Mary Ellen and Bob Wheelock had been working with the International Alliance for Children (IAC) to adopt an infant and find their 6-year-old biological son, Jonathan, a younger sibling.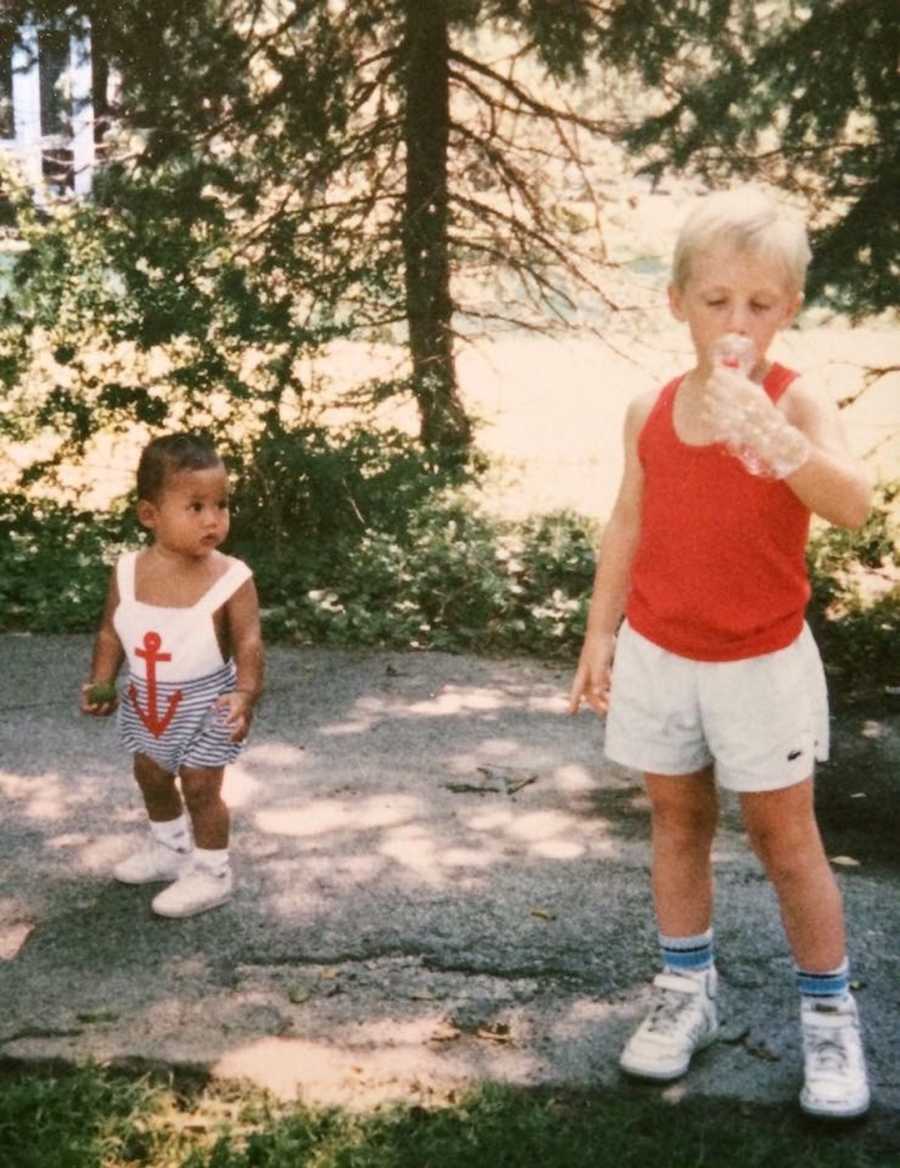 Mr. and Mrs. Wheelock had begun the adoption process because Mary Ellen had a difficult pregnancy with Jonathan and they wanted another child. Prior to receiving the news from IAC about me, the agency had presented two other Filipino babies to the Wheelock's but due to unforeseen issues, the adoption paperwork was lost on both separate occasions.
On June 19, 1987 I took my first international flight to meet the Wheelocks with Dr. Manlongat who worked with the Manila IAC office and was instantly welcomed into their hearts with open arms and tears of love. The Wheelocks brought me into their home and I quickly adjusted into their lives as Andrew Roilan Wheelock. My parents had read, in some adoptions, the family will make the biological first name the adopted child's middle name, and I am thankful they made that decision.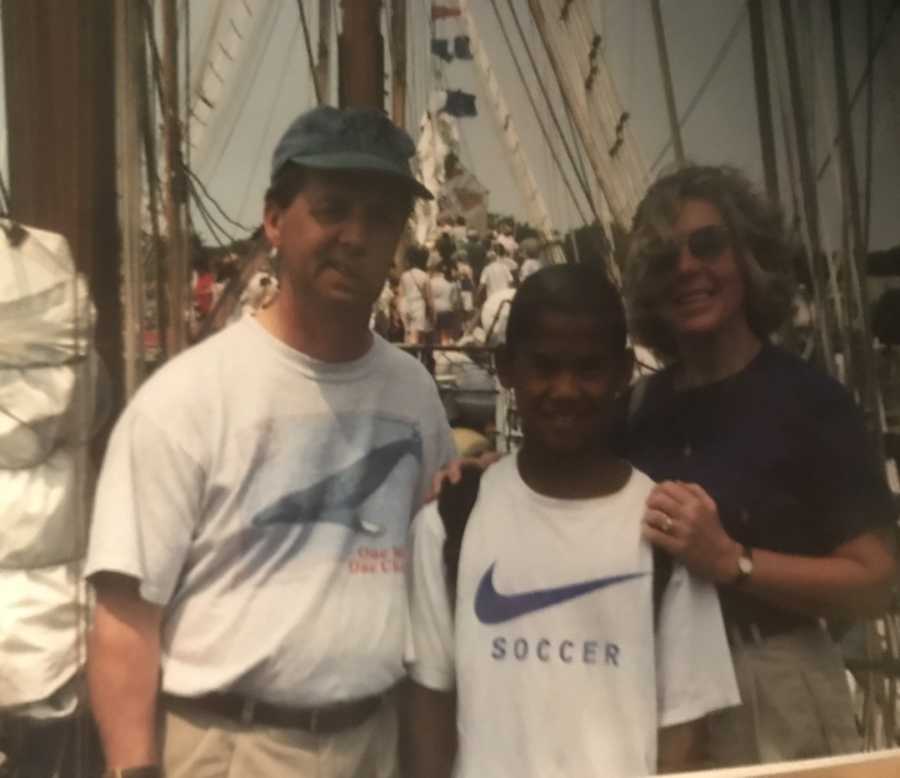 Growing up, I was very active and busy (which hasn't changed in my adult life). My parents did their best to encourage connections with any pre-existing friends who were Filipino or part of the adoption community. When I was baptized at our Roman Catholic Church, St. Joseph's, one of the priests was Filipino, Fr. Paul. Also, my mother had a friend through her health club who was half-Filipino, and they're still friends. My parents were extremely excited to have me in their lives and couldn't wait to 'show me off' to their friends and our family.
But there was one instance, my mother has recalled, when she had me in the stroller shopping in the local department store and a woman came up to greet me. This stranger did not expect to see a brown-skinned baby with big brown eyes waddling around in my mother's carriage. Prior to this encounter, my mother and father had only received congratulatory remarks and kind words of support. The stranger glanced at me and then asked my mother, 'Why would you do that?'
As I grew up, the story of my arrival at the airport and how I wouldn't sit down in the car ride back to my family's home was told to me regularly. In elementary school, I became more aware of my surroundings and began noticing how my friends and classmates would resemble the physical attributes of their parents. Even though I was accustomed to being a different race from my family and adopted – an international transracial adoptee, I would sometimes think to myself, 'Wow, that must be nice to have family that looks like you.'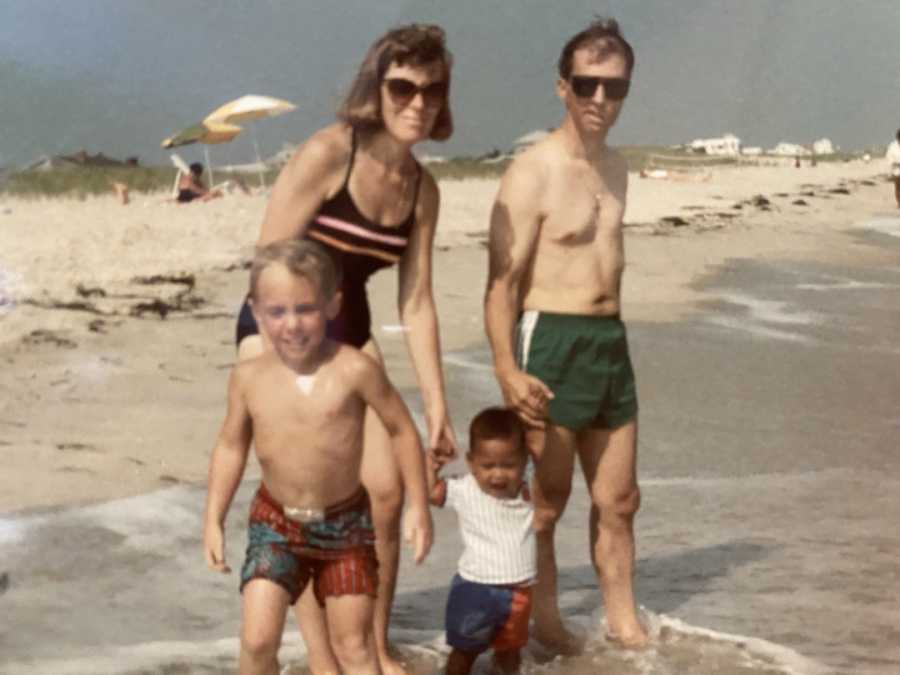 As a child, I carried myself with an outgoing, fun, and friendly spirit but certain circumstances would regularly stir up emotions of feeling like an 'outsider.' At cash registers, my family and I would encounter harmless questions that would challenge my association and relationship with my white parents. 'Is he with you?' 'Is this included?'
As a result, I would make a point to audibly refer to one of my parents as 'Mommy' or 'Daddy.' This subconscious adjustment to public perception of my relationship with my family has carried through to my adult life. In today's times, we will simply explain the adoption and how I am their son adopted as a baby. At the age of 34, however, I am tired of having to explain my family to strangers who I will never encounter again.
I grew up with a multitude of activities: soccer, swimming, baseball, gymnastics, and tennis. I was a natural athlete and excelled the most on the soccer field, which helped form a stronger bond with my father since he also played soccer. I also did quite well in school and took easily to Home Economics class, which covered cooking and sewing. If you remember, my biological father was a tailor and my natural skills with a sewing needle became evident when I had to complete a simple arts and crafts project one holiday season in Elementary School.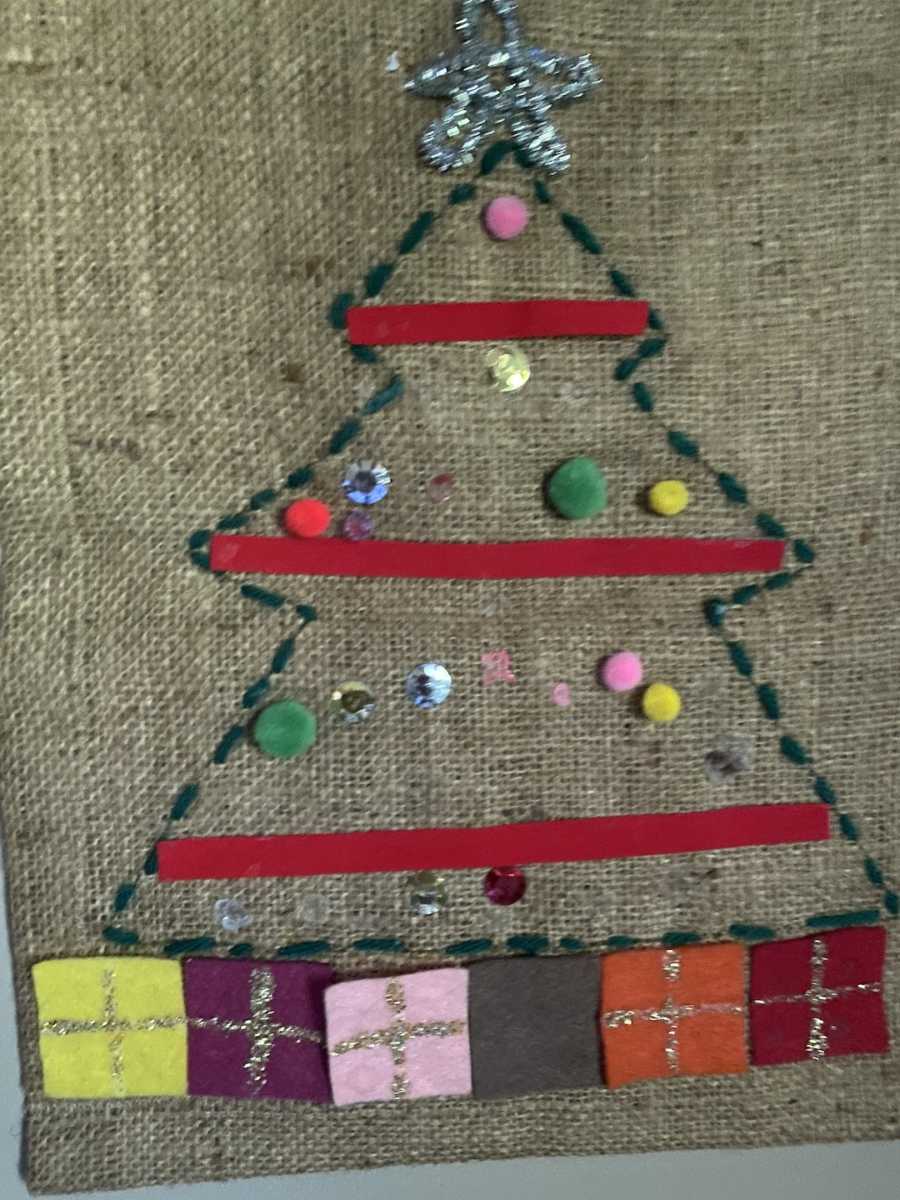 While my parents were shuffling me around to sports activities, they also had my older brother, Jonathan, to take care of who had a vastly different experience in school and was more creative artistically and musically. Jonathan is 6 years older than me and biological to my parents. He loved taking care of me when I first arrived and someone to play with, but as we got older, that gap between us widened as maturity and life experiences came into play. There's a solid period of years growing up, I felt like I didn't have an older brother because he had his own struggles to deal with and I was busy running around with sports and school activities.
Behind the athlete. Behind the scholar. Behind the outgoing, friendly, and smiling spirit was a questioning confused young boy. I already had feelings of not belonging to my family. I was different from 98% of my friends and classmates. Then around the age of 9, I started having same-sex attractions. I knew it was not 'normal' and growing up Roman Catholic attending church almost every Sunday, I knew it was considered a sin. As a result, I started praying super hard when I would go to church and would ask God for any type of sign or answer for these developing homosexual feelings. As an adoptee, the biggest fear I had had while I was questioning myself and fighting to understand my sexuality was, 'What happens when my parents find out? Will they send me back to the Philippines?'
Over the next few years, I proceeded to suppress these feelings and utilized all my extra-curricular activities to keep myself distracted. Singing and performing became a creative outlet for me, which eventually developed into a passion for musical theater.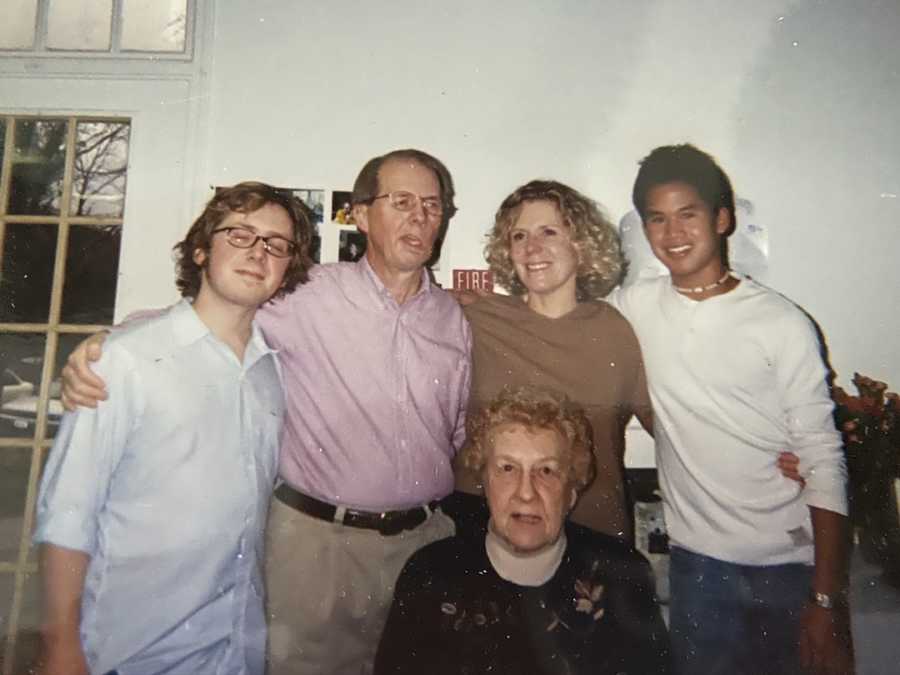 Then, one mass, the priest gave a homily, during which he said 'God created each of us for a special purpose. He doesn't make any mistakes.' Finally, when I was about 13 years old and sitting in my hometown Roman Catholic Church, I received my answer and accepted myself—I am gay. Accepting it myself was the first step, coming out was next.
At the age of 14, during one of the many car rides with my mother, I revealed to her my feelings of homosexuality. I remember it being one of those moments where I had to choose between risking everything or continue harboring those feelings. I thought to myself, 'I can't lie to the world about being adopted, so why am I going to lie to anyone about being a homosexual?'
My parents and brother were the most important people in my life, at that time, and I knew it'd be most difficult to tell them first, so that's exactly what I did. It was a bit of a shock to my parents because they had been looking forward to future grandbabies running around coming from my bloodline. Their parental advice was for me to not tell anyone until after I was done with high school because my brother had such a difficult time being bullied in high school. 'We want you to make it through high school unscathed.' My brother was in college at this point, and we didn't really speak too much but I think he had provided some words of support. Despite my parents' suggestion to wait until I graduated high school, I came out to my friends and received all the love, encouragement, and support.

Yes, I was bullied and teased for being effeminate growing up. Yes, I had suicidal thoughts. But how did I overcome that? Taking my life and hurting myself would be giving up and allowing them to win. My life was already challenging being a different race from my entire family and most of my community growing up, if I could make it through all of that—I could handle a stupid boy teasing me.
It took time for my parents to fully accept my sexuality. My father was a devout Catholic and he believed I was only setting myself up for a life of disappointment. He could not see any happiness with this 'choice.' In my early 20's, when I was in a long-term relationship, my father and I didn't speak for almost 2 years. It wasn't until he saw me in a different relationship full of love and support and happiness and with a man of faith, my father seemed to turn around. My mother has always been a supportive person, for the most part, she had her reservations but ultimately wanted me to be happy.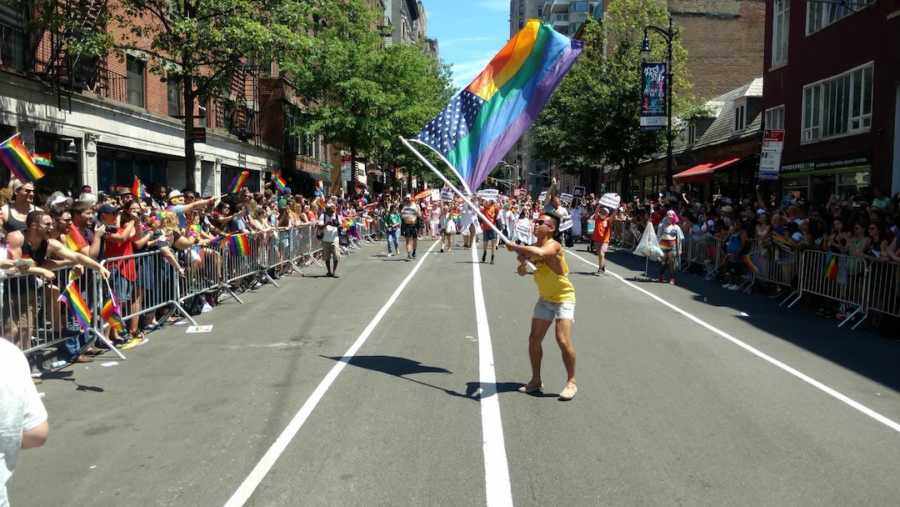 Each of us is uniquely created with multiple layers which are built upon our experiences of life. My life has been a consistent fight and at an early age, I discovered how I can easily use a smile to hide that fight. I never felt like I belonged anywhere and still struggle with that. What I'm discovering now is I don't have to fit in anywhere—I can simply exist and be happy with myself and who I am. I am a gay Filipino cisgender male who was adopted into a white family.
If you are considering adopting a child or have adopted a child—lead with love and support. Continue telling them their story about how they were adopted. Create for your child a safe place where they will feel comfortable talking to you about being different. If they don't want to talk about it, don't force it and inform them you are available. They are your child, but there will be moments in their life when they don't feel like your child—disconnected. Offer them opportunities to learn about their biological culture and background, but know we may not be ready for that. I still don't know much about my Filipino culture, only what I've learned through fellow friendly Filipino friends I've made in my adult life.
We may not fit in everywhere we go, but we are never alone. As I have been sharing my story and connecting with fellow adoptees, it's been comforting to meet people who have lived through similar situations. I have met a few gay adoptees in my adult life and look forward to building a stronger community for LGBTQ adoptees."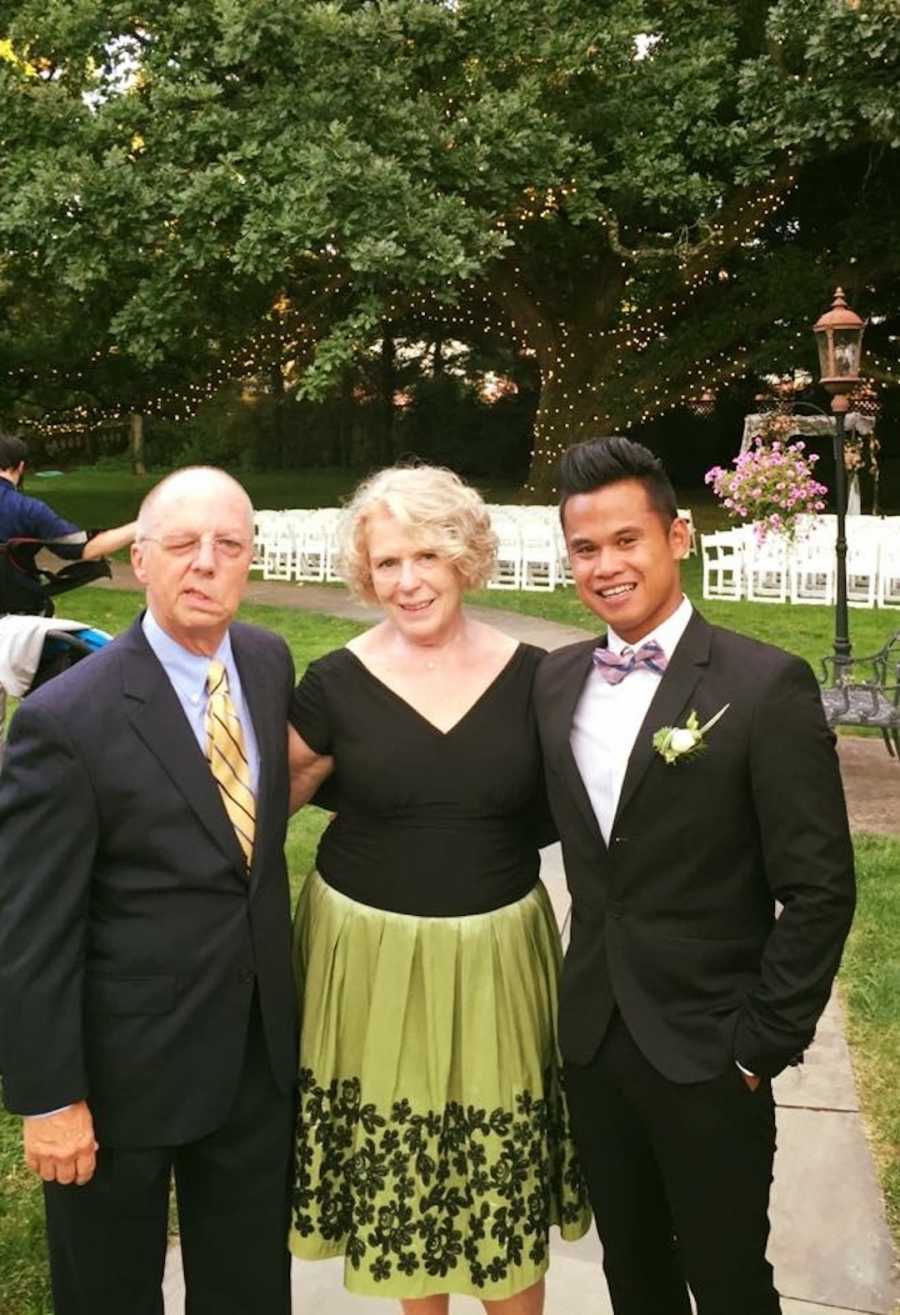 This story was submitted to Love What Matters by Andrew Roilan from Brookfield, CT – Fairfield County. You can follow his journey on Instagram. Submit your own story here and be sure to subscribe to our free email newsletter for our best stories, and YouTube for our best videos.
Read more stories from adoptees here:
'Do you know why your REAL parents didn't want you?' They wonder how much I 'cost.' Truth is, love has no limits. Family is not confined or defined by blood.': Transracial adoptee details journey, 'I wouldn't change a thing'
'They bluntly asked, 'So, where is your real Mom? She didn't want you? Is there something wrong with you?' Everywhere I went, I stuck out like a sore thumb.': Transracial adoptee says 'it's okay to grieve the loss of your birth family'
'I yelled across the house, 'I just found our baby!' My husband went silent. We both knew we needed to say YES.': Adoptee turned adoptive mama urges 'love knows no boundaries'
'I should be there.' I saw them hanging out on social media. All I wanted to know is where I came from.': After rejections by biological family, adoptee says 'your family is who you want them to be'
Do you know someone who would benefit from reading this? SHARE this story on Facebook with family and friends.