"I'm a mother myself, and I call my mom multiple times a day.
When I have a bad day.
When I have a good day.
When I'm bored.
And some of the conversations are only a sentence long:
'Before I forget, you have to watch this show.'
Or, 'Did you hear the news about Betty White? I'm heartbroken.'
Other times are when I'm in the car on the way to an extra-curricular or pick-up.
I'll talk her ear off about my day.
The tantrum my toddler had on our way out the door,
the terrible night's sleep I had,
things that absolutely no one else in this world would care about except for her.
She'll fill me in on her life.
We'll vent to each other about whatever is on both of our minds.
We mostly talk about nothing, really.
And then we say, 'Ah, got to go,' and don't talk until later.
There's no pressure in conversation.
It's just my best friend and me.
And now that I'm a mother.
I need her more than ever.
Because the hard is harder,
everything's higher stakes,
and she's my sounding board.
So, I'm a mother myself, and I call my mom multiple times a day,
and there's no shame in that.
Because I know it's a gift
I have someone I can say a whole lot of nothing to daily.
And my one wish,
is one day I'll hear my phone ringing multiple times a day
and I'll pick up to the sound of my own children's voices,
my best friends."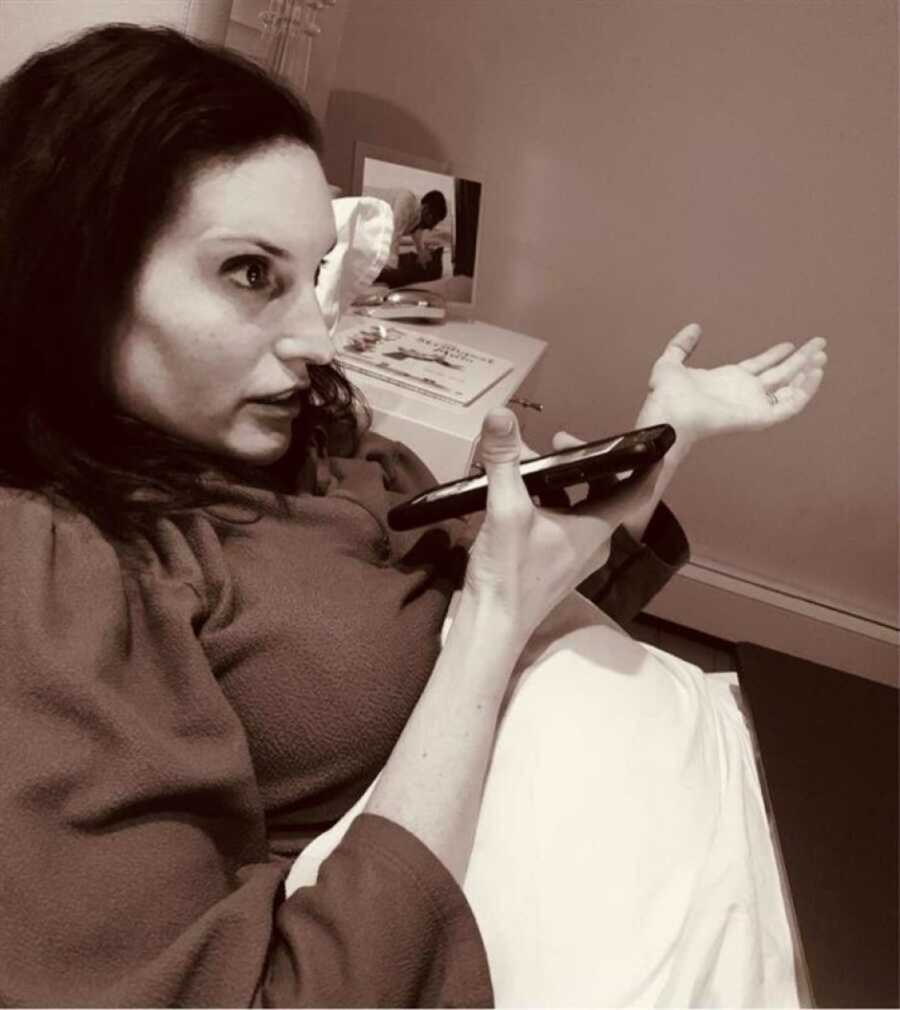 This story was submitted to Love What Matters by Danielle Sherman-Lazar of New Jersey. You can follow her journey on Facebook and her blog. Join the Love What Matters family and subscribe to our newsletter.
Read more stories like this here:
Daughter Becomes Full-Time Caregiver For 'Best Friend' Mom With Schizophrenia
No Matter How Old I Get, I Will Always Go To My Mom For Parenting Advice
Spread beauty and strength with others. SHARE this story on Facebook with family and friends.