Melissa Scott's relationship with her mom is opposite from most. Instead of being the one taken care of, Melissa is the full-time caretaker of her mother, Lesa. Suffering from untreatable schizophrenia, Lesa's life and abilities are limited mostly to her home.
"Since I was an adult at 18, I have driven her everywhere. Taken care of her needs and made sure she is cared for. I am very kind and sensitive to her," Melissa tells Love What Matters. "I have to protect her in many ways and can't talk about a lot of subjects, as her mental age is a preteen or younger. Her paranoid schizophrenia makes her worry non-stop. But she's my best friend. I love her with my whole heart and I would do anything to protect her. Her needs have always come first before mine."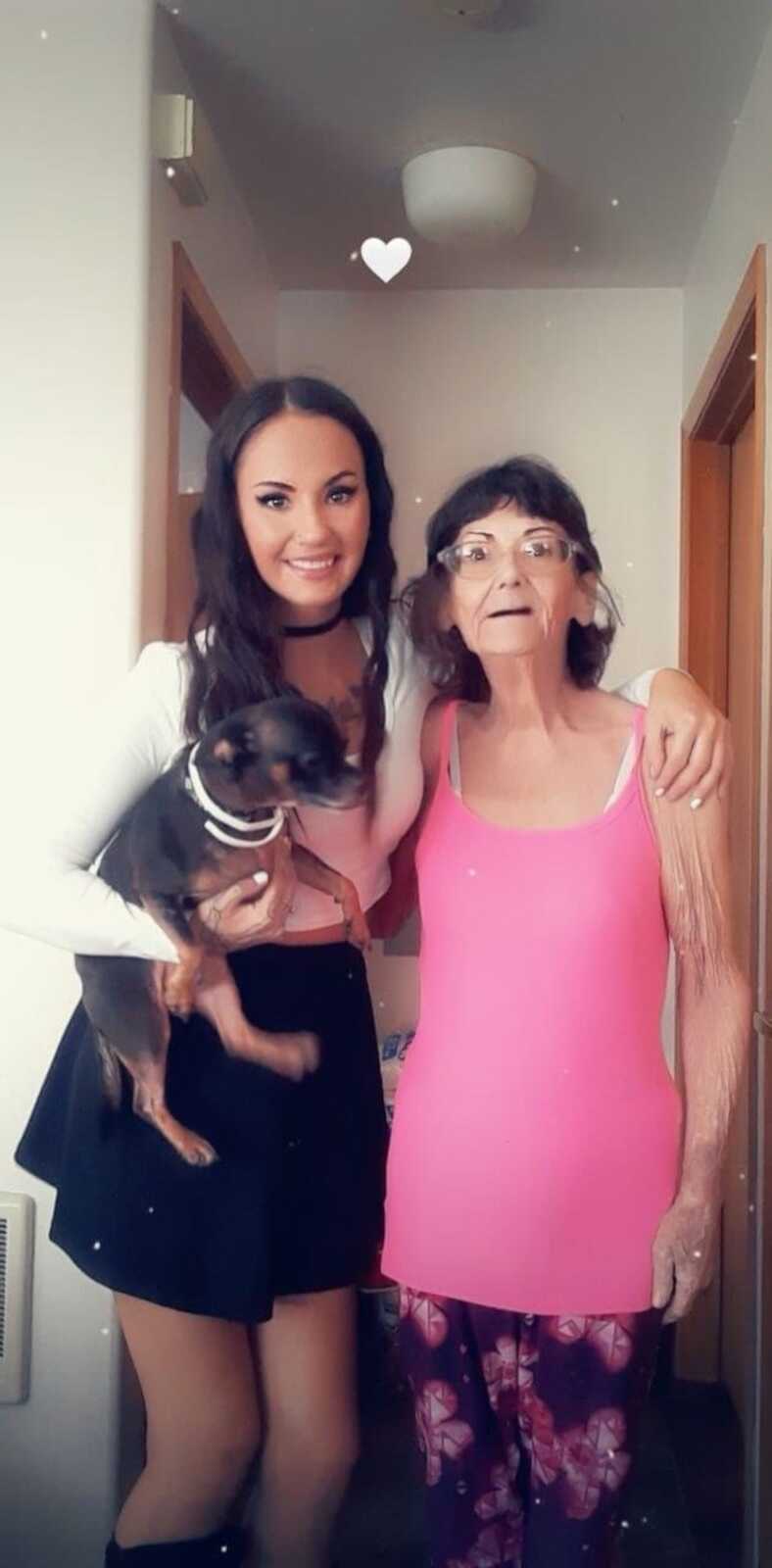 Her mom's mental illness has been at the forefront for Melissa's entire life. She was placed in foster care at 12, but that didn't stop their relationship. When her mother was eventually put into adult foster care, Melissa stepped up without question to take care of Lesa.
"I didn't see it as being my mom's caregiver at first. Because that's just how our relationship has always been. I've just always taken care of her," Melissa says. "And I have never been paid for it. When I was 18 and just got out of foster care, I was homeless for a bit and had no one to help me. It was very hard, and I missed my mom so much. We were able to get an apartment, and I was able to get her out of adult foster care."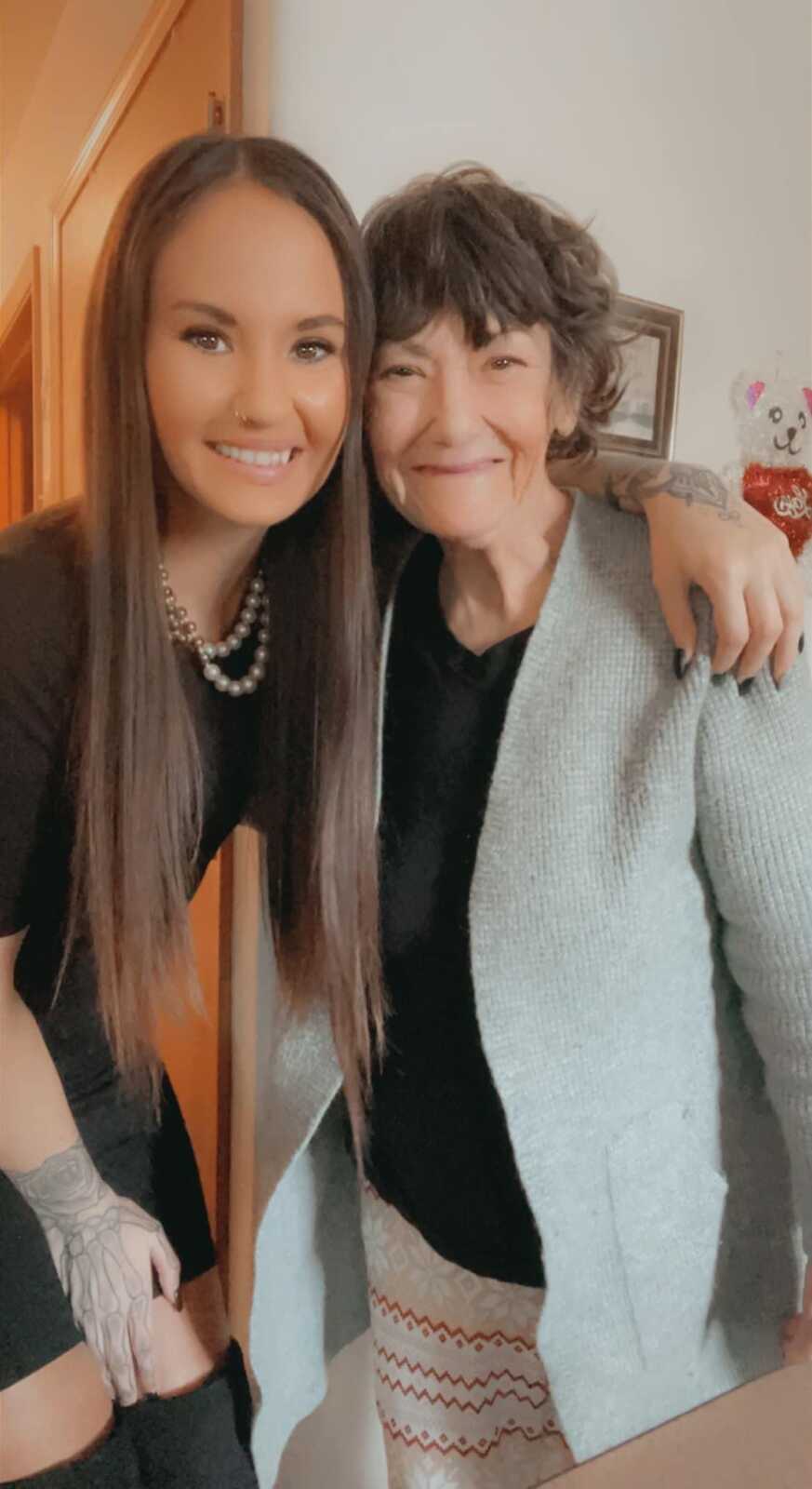 "We just have always been best friends, been so close. And I was robbed of years with her. And as I grew older I've seen it for what it was," she tells Love What Matters. "I am more than happy to care for her, and I don't say this because she's my mom. But she's one of the nicest people I've met in my entire life. She really makes it easy."
Melissa's understanding of her mom's schizophrenia and the difficulties she has faced in her life make it easy to empathize with her. She believes that this kind of empathy is necessary for anyone who is taking care of a loved one.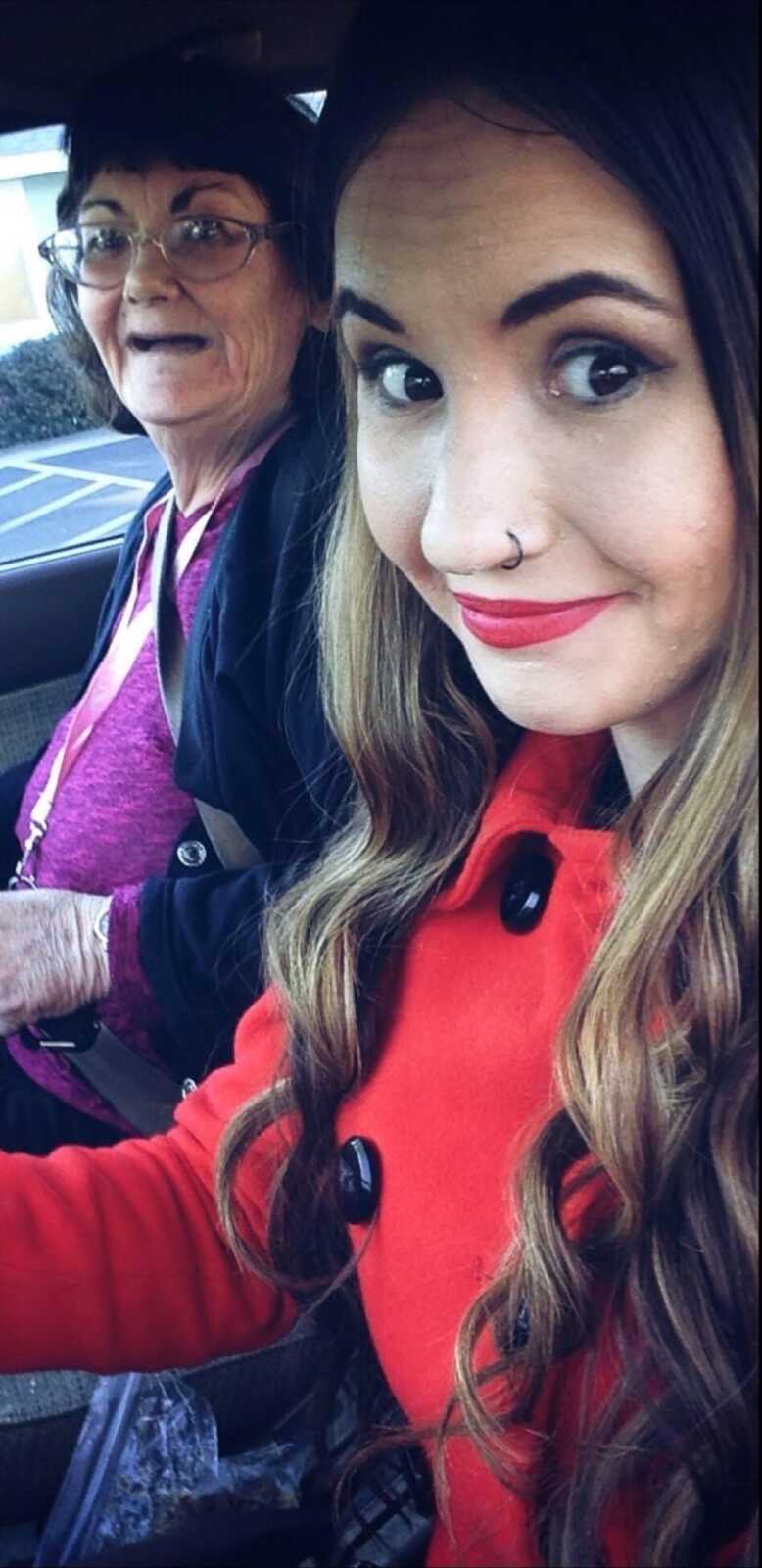 "Try and remember what the person is going through. I live every moment with empathy in my life. But especially in this situation. Try and remember that it's likely hard for them to accept help, but how much it means to them," Melissa tells Love What Matters. "There will be a lot of hard days, but remember there were a lot of hard days when they took care of us too.  It's not easy, but it's something that you won't regret doing. There isn't a day that goes by that I regret it. Make sure to self care, remember that you cannot take care of somebody else without taking care of yourself first. If you're running on empty it will affect them too and stress both of you out."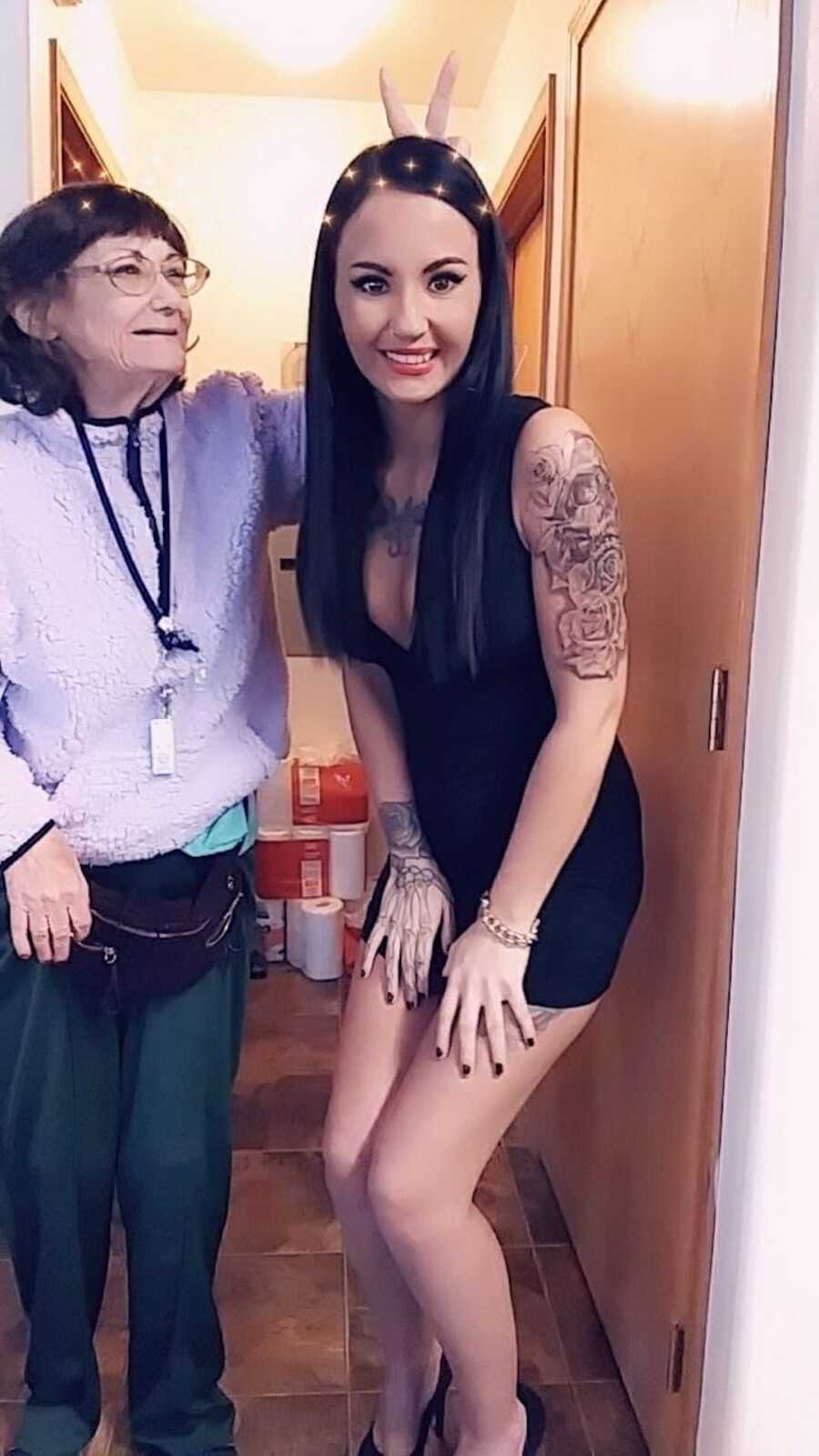 Melissa's relationship with her mom has always been full of love. As she takes care of her mom now, she is able to show how much her mom means to her and continue to strengthen their relationship.
"A lot of people ask me if I was planned. I was not, but once my mother found out she had never been happier. I gave her purpose, and I was born on Thanksgiving!" Melissa says. "Even with so much trauma, I am so thankful that I am here. I feel my purpose is to be able to help my mom. I gave her a purpose and now she gives me a purpose."
This article was written exclusively for Love What Matters by Anna Steingruber. Be sure to subscribe to our free email newsletter for our best stories.
Read more stories like this:
'Maybe college just isn't for you,' they said.': Woman with schizoaffective disorder celebrates college graduation
'I'm just going to the doctor.' Dad never came back. I became the main caretaker at 9.': Abandoned daughter makes it through foster care, 'You have to turn pain into purpose'
Help us spread kindness and positivity in the world. SHARE this article with friends and family.