Early Motherhood
"He was so little when he was born, my oldest. Six pounds, seven ounces, and the tiniest piece of heaven. In the nine months I was carrying him, he had become a part of my body. When he was born and they rushed him away for some medical care, it was like they had stolen a part of me. I felt like something was missing, something I had grown to need. When he was there I was complete. I was everything I was ever created to be. When he wasn't, due to certain medical needs, there was an empty space.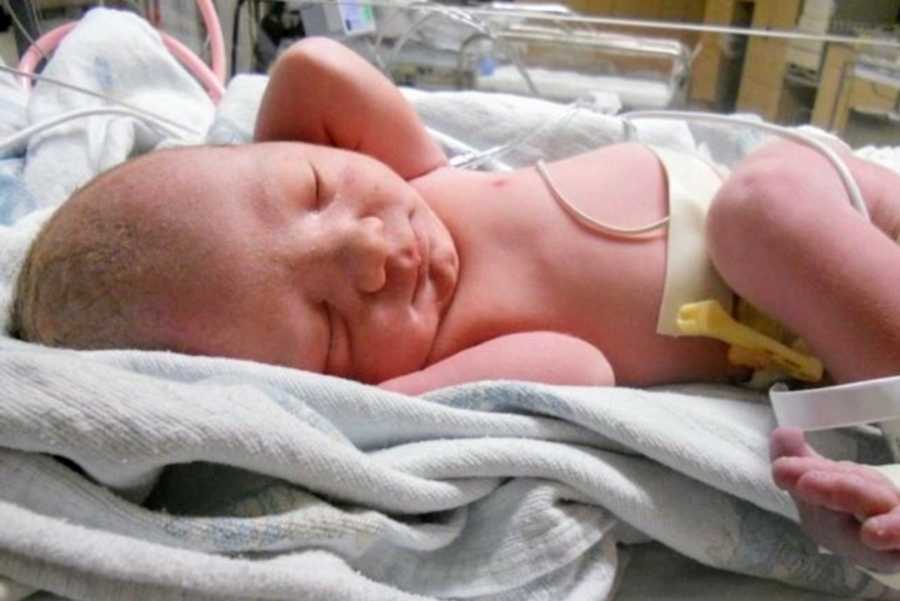 It would be a little over a year later his dad and I would get divorced. To be honest, my first thought was he would never see his child again. He chose to get divorced, and I shouldn't have to spend a second longer away from my son than was absolutely necessary. I remember the day I realized it wasn't what was best for my baby. I didn't sleep that night, and by the next morning I had no more tears to cry. I never wanted to miss anything, but I knew not only was I about to miss things, I was about to miss A LOT of things.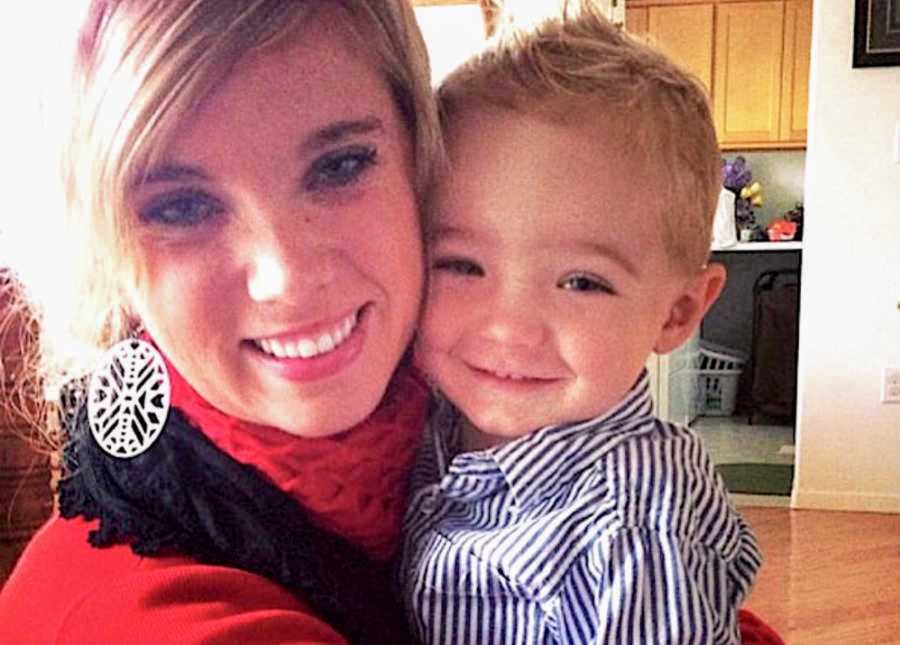 Navigating Life After Divorce
I wanted to be there for it all. His first steps, and not just his first word, but the first time he said ANY new word. I wanted to cuddle him and watch him sleep every night. He's been to Disneyland three times, and none of them have been with me like I always thought. The ideas I had of what being a mother meant were completely altered, and I couldn't do anything about it. Sharing a child is difficult. The realization of by the time they are eighteen years old, there are YEARS of life you've been absent for, not by choice but by circumstance, will rock you.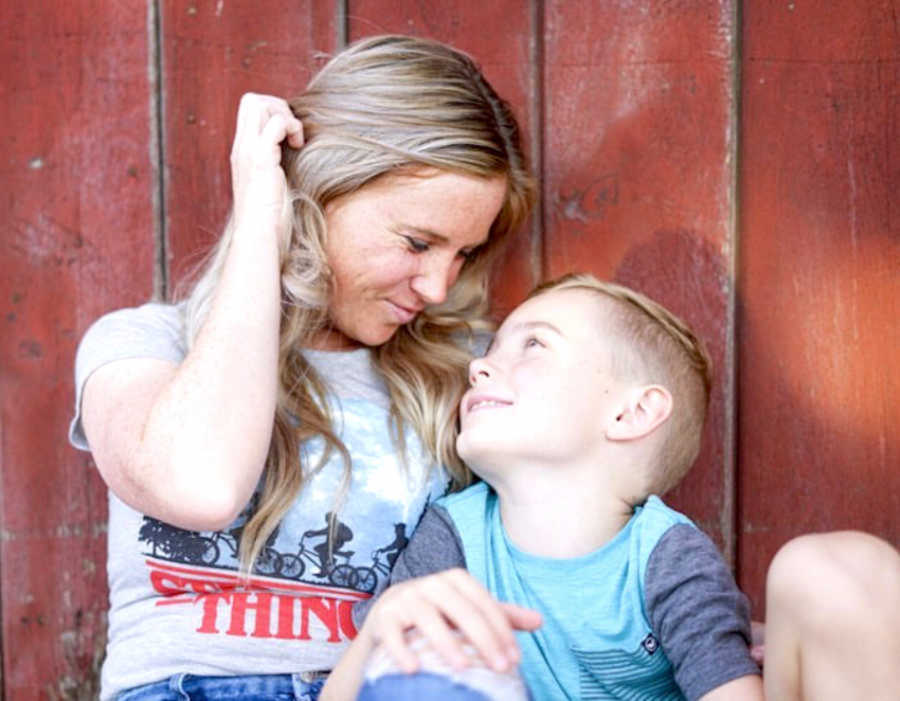 I look back at my 21-year-old self, the one lying in a hospital bed, and I wish I could have told her, 'Never take a moment of the first year for granted.' I wish I could tell her, 'Be more patient with him when he cries.' I wish she understood, 'It's so important to watch him sleep, even if it means staying up just a few minutes more.' I wish I could have hugged her, because the empty space she felt when he was gone would soon be regularly vacant.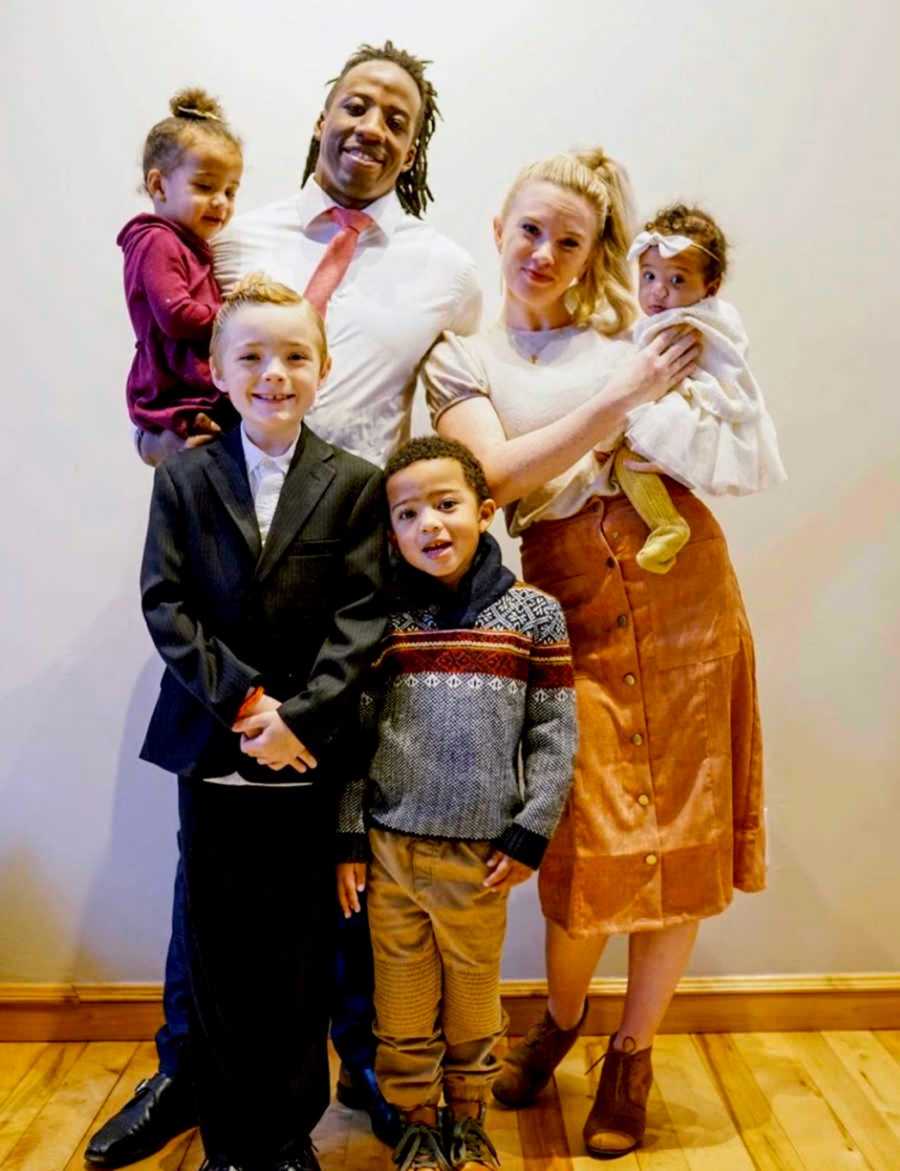 Remarriage
It's been six years since my divorce. I have been blessed with a beautiful family. My husband is beyond anyone I ever could have dreamed I would share my life with. Our two children together are beautiful, difficult, perfectly imperfect, and have added to what makes me who I am. We hike, adventure, and explore. We have family pictures taken often so I can remember absolutely every phase of this crazy life I get to call mine. We laugh, we play, we cuddle, we movie night and story read. We are happy.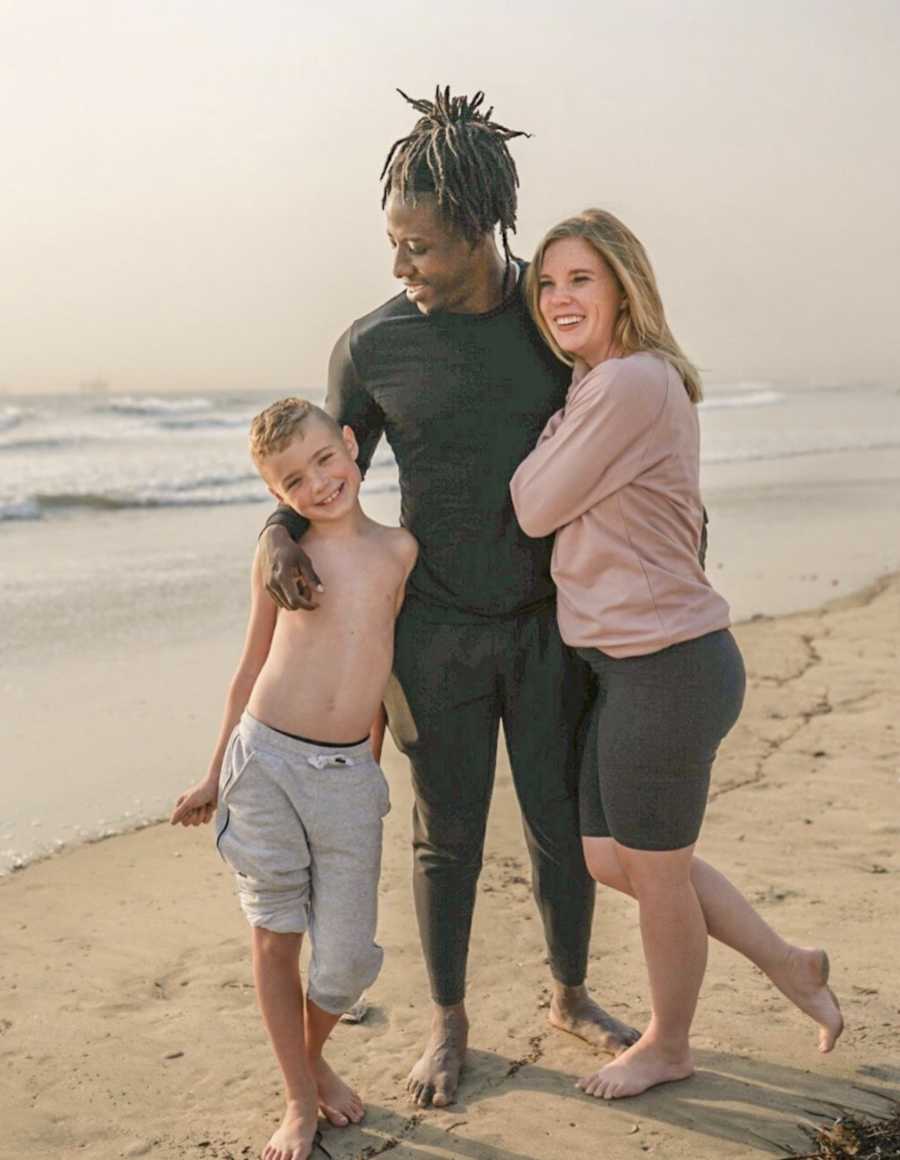 We try to plan things around our time with our oldest and when he will be home, but inevitably there are things he will miss, and this, my friends, is the hardest part. There's a guilt that comes from doing something I know he would love when he isn't there to enjoy it. I feel in a sense I'm cheating on him by so blissfully enjoying time with my other children. There's a part of me which feels like I should wait to have such joyous moments until he is around.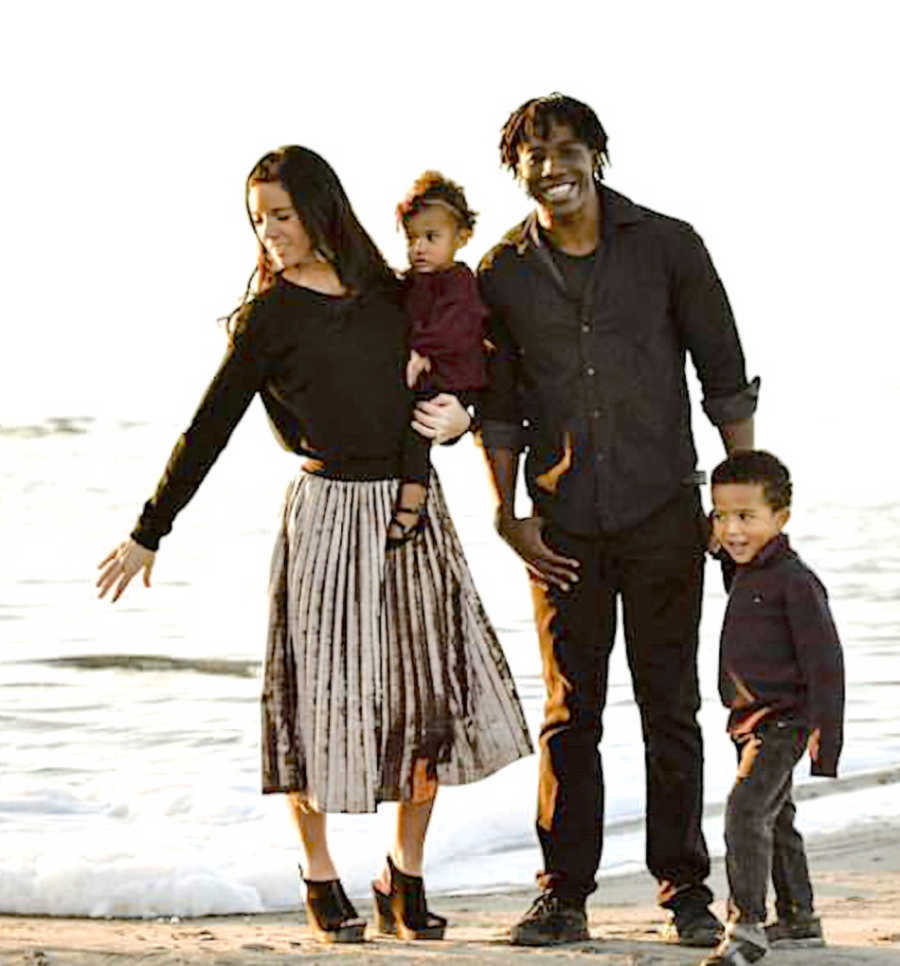 Then, there's the part of me which realizes my other children deserve all of me. They deserve a happy mother who loves them and never takes a moment for granted. Who is patient…as much as she can be…when they cry. Who stays up just a little bit longer to watch them sleep. They deserve her and they cannot be victims of her circumstances. We recently had family pictures taken and because of a last minute scheduling error, our oldest would be with his dad. I was devastated.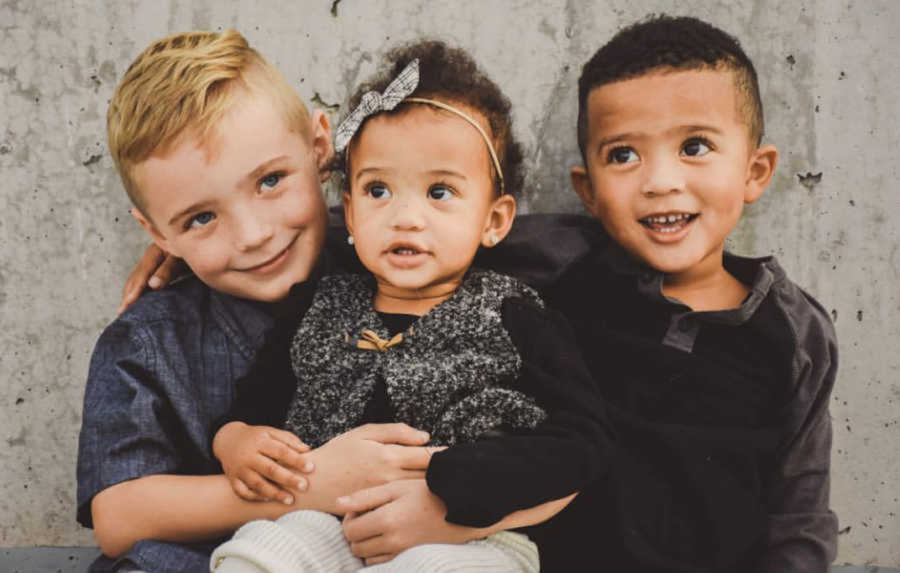 I thought about canceling, but it would have been so inconsiderate last minute. I told my husband, 'We just won't take 'a family picture' because our whole family isn't here.' We wouldn't take pictures with the two kids together. We weren't going to take pictures with one of us and the kids, because again, it would be apparent we were incomplete. I went back and forth for what felt like forever before having the realization, this was what my family looked like sometimes and it was okay. Regardless of this empty space, what we had was still beautiful.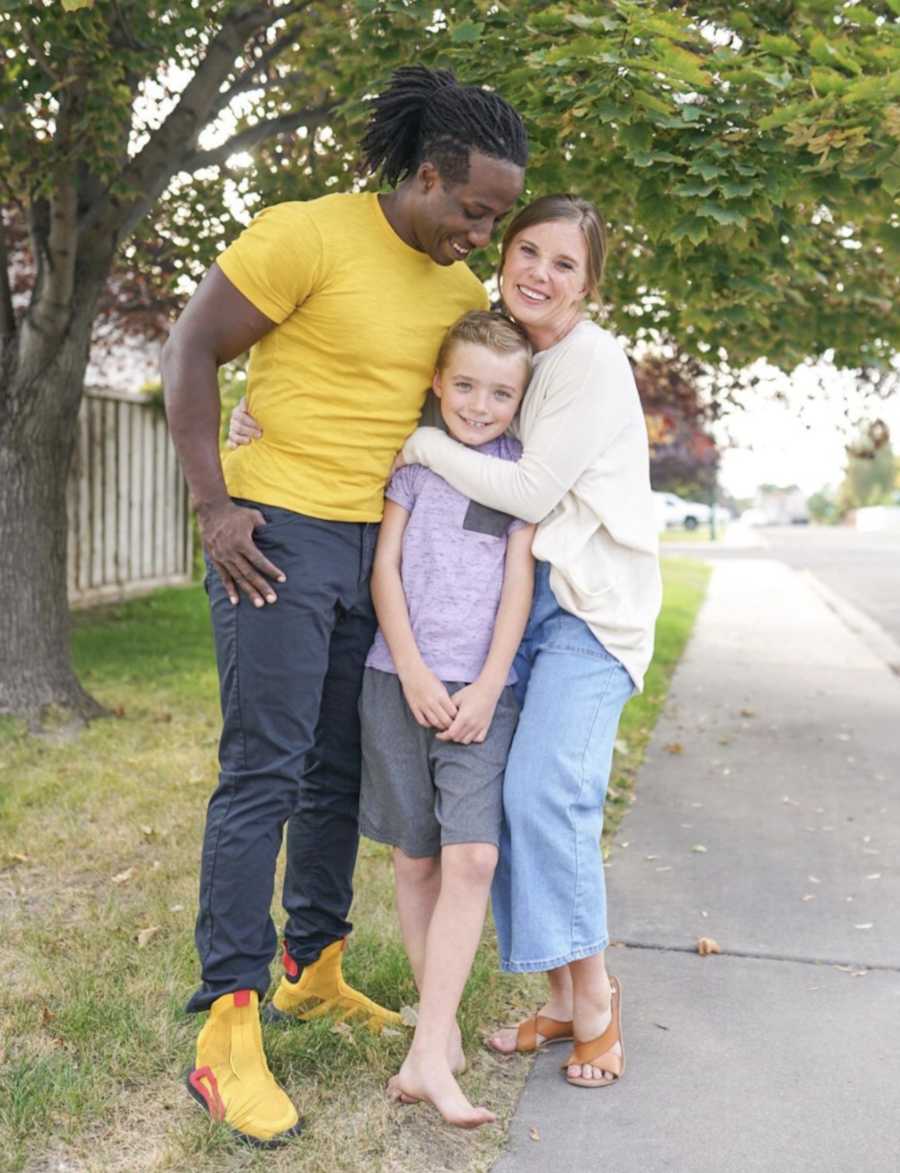 Co-Parenting Journey
The holidays. Such a beautiful time of year. Family, snow, the food and the treats. The traditions, the snowmen, the sledding and the decorations. The Christmas movies and hot chocolate. The gingerbread houses and holly, jolly music. I love the holidays, they make me giddy and excited. There is a part of me, though, who stands by the tree on Christmas morning and watches my children walk out in excitement, then falls apart inside when every other year I only count three out of four.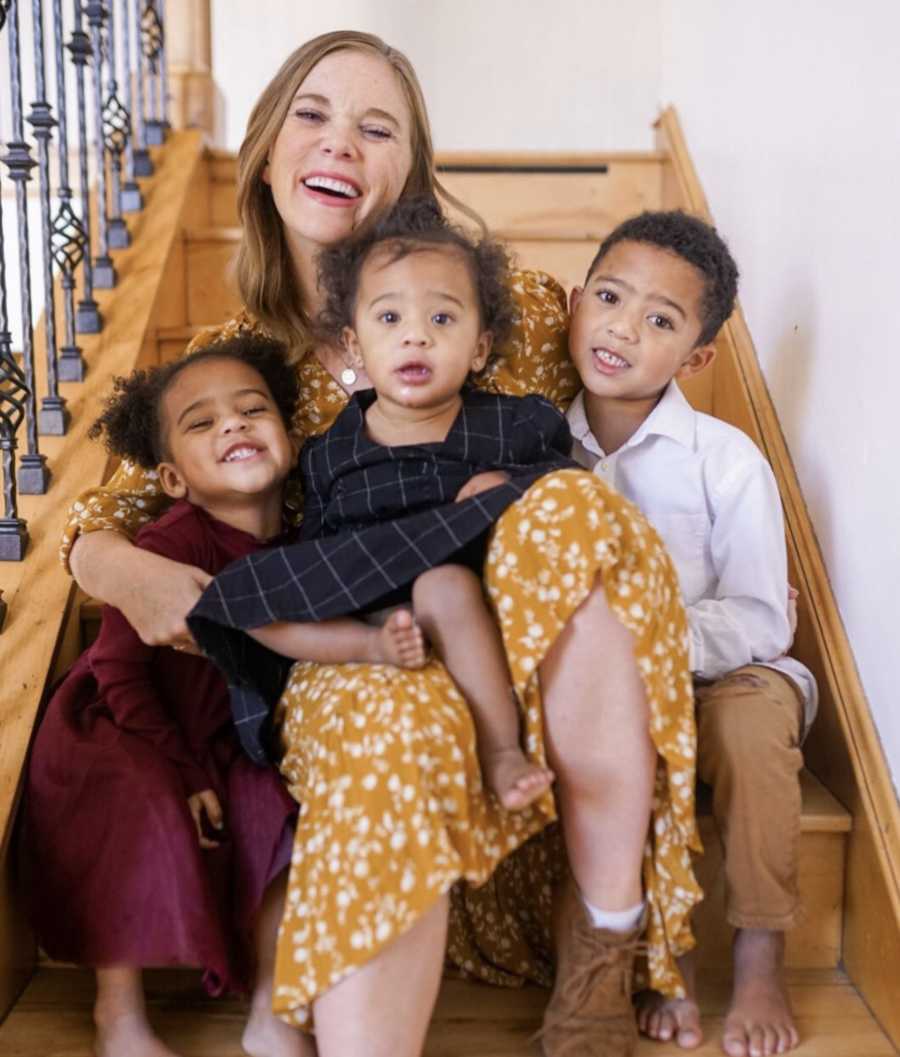 I notice when there is a chair which hasn't been set for Thanksgiving dinner. I notice the extra presents under the tree when we are 'done' opening gifts, because I'm waiting until it's my turn to see him. I notice the empty space. So, there it is. The brutal part of sharing your baby. The ugly truth of what it means to raise your child in a split family. What is beautiful about it, though? Let me tell you. Your love for your child which exceeds your heartache. Your love which has driven you to watch your child walk away every other week, or however often it may be, and through the pain you smile and tell them, 'I'll see you soon.'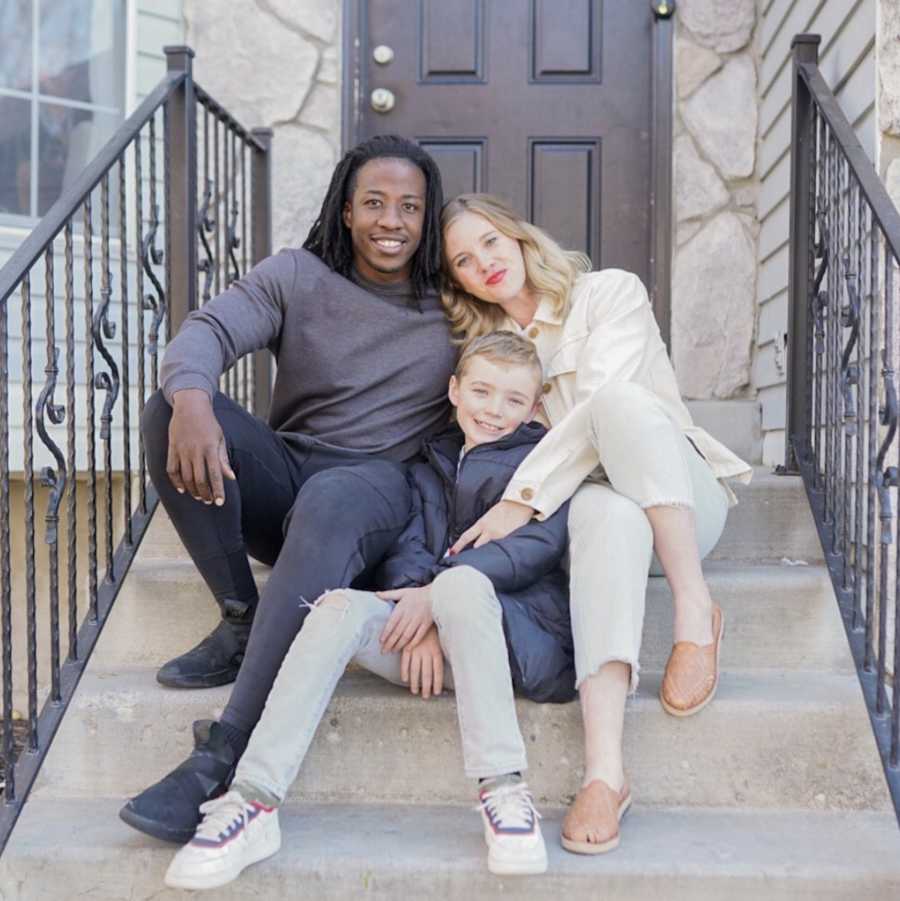 Your desire for them to have a relationship with both of their parents, no matter how much you miss them. Your willingness to sacrifice the parts of who you thought you would be as a mother for their overall happiness. Your ability to continually call them, forgetting there won't be a response. Your hand outstretched into the empty space, sometimes knowing there won't be a hand to grip yours in return. All of these things brought on by your intense, unconditional love for the child you brought into this world. I wouldn't say it even becomes 'okay,' but I will say it gets easier, mostly because you become stronger. Loving them enough to let them go sometimes is the right choice, never forget it."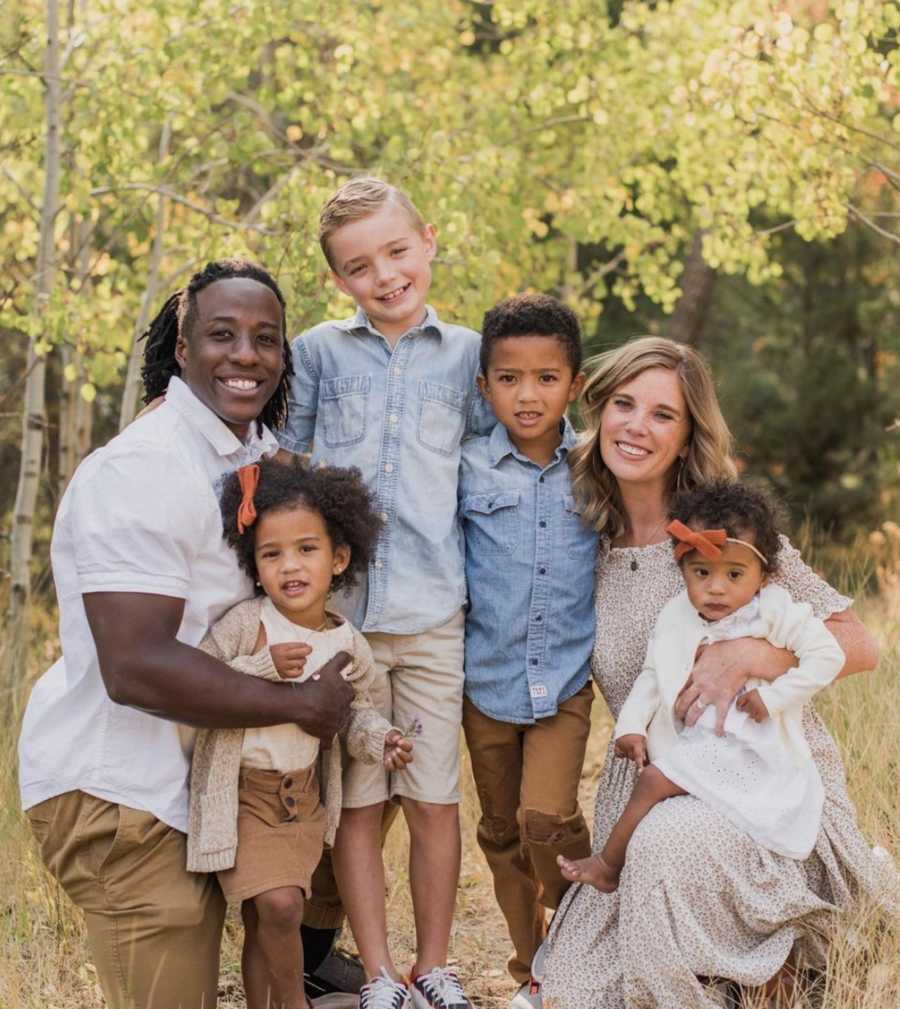 This story was submitted to Love What Matters by Chelsie Dort of Utah. You can follow her journey on Instagram. Do you have a similar experience? We'd like to hear your important journey. Submit your own story here. Be sure to subscribe to our free email newsletter for our best stories, and YouTube for our best videos.
Read more beautiful stories from Chelsie:
'Poor kid, having to pretend two 'apes' are family.' They say we are mixing pure and dirty blood.': Woman's second marriage to black man makes her learn 'people don't understand the value of love over skin color'
'I asked, 'Do you trust me to raise our children?' Loving them isn't enough. It's not the same as their dad's understanding.': Mom discusses challenges with mixed family, 'I am their ally'
'Please don't leave me. You can have us both.' I panicked. I must've dropped the ball somewhere.': Woman recalls pain of infidelity, finds happiness with new husband, 'I didn't think people like him existed'
Read more about co-parenting:
'Oh! Is this your sister?' We have learned to answer, 'We are friends' because it's true! We are friends, family, and co-parents.': Mom navigates co-parenting with bonus parents during holidays, 'We work together for a common goal'
Do you know someone who could benefit from this story? Please SHARE this story on Facebook.