"Don't picture them in their underwear.
Picture them placing a child's scribbles on their refrigerator—thinking about someone doing the same for them in their younger years. Wondering who did. Hoping someone did.
Picture them putting Christmas lights on their front porch railing—working hard to ensure they're all *perfectly placed* to create the most magical winter wonderland for passersby young and old—grumbling through the tangles yet not giving up.
Picture them being greeted by their dog at the end of the worst day of their lives.
Picture them breathing deeply in their car, smoothing their hair, and patting their thighs before walking into a meeting that feels like they've waited their whole life for.
Picture them splashing cold water over their face—bent over their bathroom sink in an attempt to soothe a panic attack after a really hard conversation.
Picture them retrieving their mail on a day they felt a little tossed aside, and seeing a handwritten letter from an old friend.
Picture them when 'the good part' of their favorite movie comes on—excitedly nudging the person beside them, anxious to soak in their reaction.
Don't 'picture the audience in their underwear.' The next time you have a hard conversation, difficult interaction, nerve-wracking interview, or a 'feels like everything is at stake' meeting…
Remember: at our core, we are all just children. Stumbling through each day, trying our very best, longing to belong, forever in need of a puppy dog greeting, fridge hanging affirmation, and a handwritten letter.
And just like that, nerves are more easily fought, and grace is more freely given."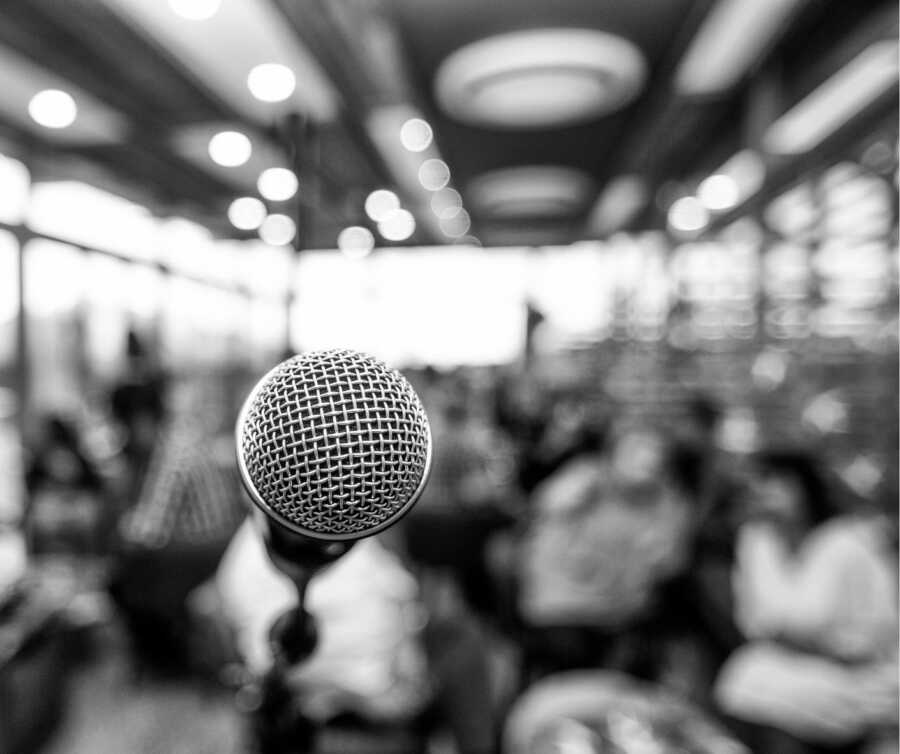 This article was submitted to Love What Matters by Kelsey Pfleiderer. You can follow her on Instagram, Facebook, and her blog. Join the Love What Matters family and subscribe to our newsletter.
Read more from Kelsey:
'I used to be a horrible friend. I was alone, lost.': Woman overcomes insecurities and anxieties to be better friend
To The Family And Friends Of A Chronically Ill Loved One: Come Sit With Us
Provide beauty and strength for others.  SHARE this story on Facebook with friends and family.