"Oh look. Superwoman is back.
I could barely make out the sound over the workout music blasting in my headphones but as I turned to find the source of the muffled words, I realized they had been directed at me.
I locked eyes with the elderly woman beside me and reached up to click the headphones' sound off so I could clarify what she had said.
I could feel the defensiveness starting to rise in my chest.
She motioned to the weight stack on the leg machine I was using and said, 'You're like a superwoman. How can you do weights that heavy?'
She sat down at the machine beside me, adjusted the weights, and pointed at her weight stack sighing, 'I can barely do this little bit and you did all that the other day.'
Suddenly everything shifted into focus.
I realized that I had misread this woman a few days earlier when she had been waiting for one of the machines I was using. Her exasperated sighs that day hadn't been about me taking too long, being too sweaty, or using the machine she wanted. They were because she felt bad about her limitations.
She had been in her head, beating herself up with negative self-talk.
She had no way of knowing that just a few minutes earlier I was feeling exasperated with my own limitations and was convinced that she was repulsed and irritated by me.
With my newfound insight, I leaned over to her and whispered, 'You're a superwoman too, you know. Just being here is hard.'
She softened, smiled, and did a set on her machine before taking a deep breath.
'You know,' she said, 'I'm recovering from a stroke and a triple bypass. I'm trying to get back to being healthy.'
Talk about a superwoman, right?
We spent the next few minutes chatting in-between sets as each of us completed our super womanly workout and shared some of the struggles of our lives, her looking back wistfully at my current stage of life and me looking forward in awe at hers.
As we parted ways, I couldn't help but be moved by the irony of our shared experiences with self-doubt and negative self-talk.
Both of us had dragged ourselves to the gym on a Monday morning, feeling bad about ourselves and envious of the other women around us.
Women we thought were stronger,
skinnier,
faster,
healthier,
prettier,
and overall, better.
We had looked around us and saw a bunch of superwomen and in the mirror only saw a fraud.
For those few moments today, both of us seemed to realize that maybe we did have a little bit of a superwoman in us.
Because there is a superwoman in all of us – fighting our demons, pushing through our challenges, and fighting towards our own goals.
Maybe it's time to stop beating ourselves up and start lifting ourselves instead.
And maybe as we start to lift ourselves, we could also lift our gaze and make connections with the other superwomen around us.
Because they are everywhere.
Even within."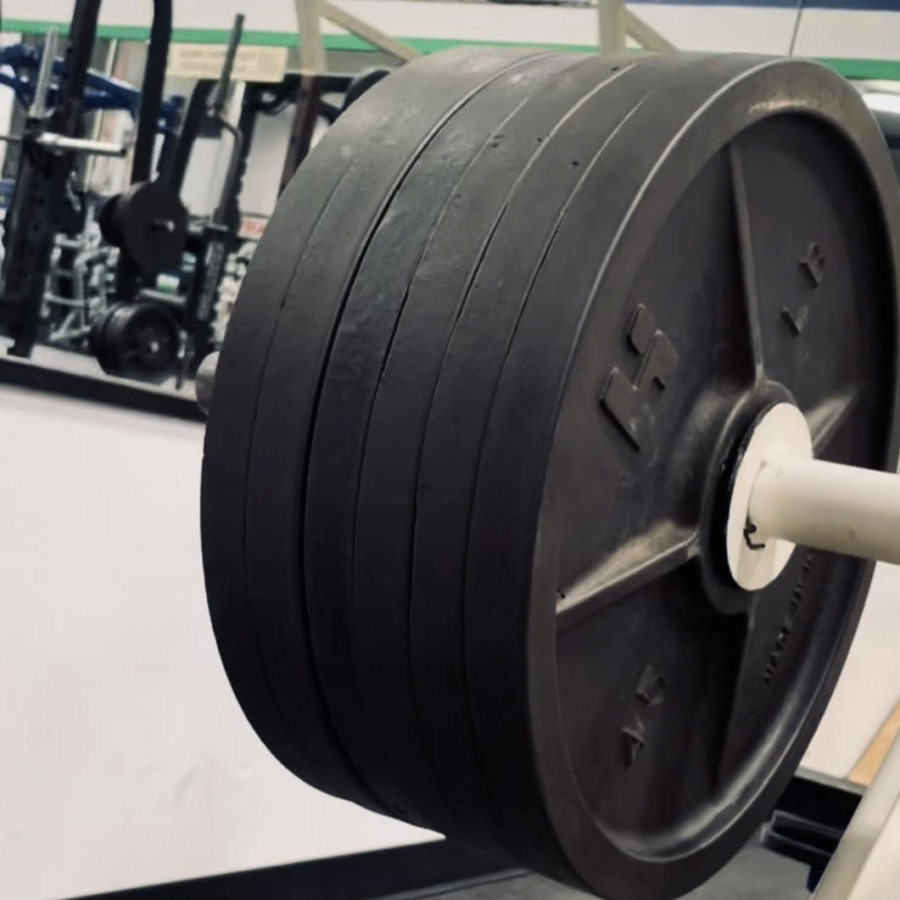 This article was submitted to Love What Matters by Jenni Brennan. You can follow her on Instagram. Join the Love What Matters family and subscribe to our newsletter.
Read more from Jenni here:
'She helps me see hope in the chaos. She silently encourages me to be my true self. She reminds me I am worthy of love.': Woman learns to embrace authentic self 'without judgement'
Walk Away From The Things And People That Drain Your Energy—Even If It Feels Too Hard
Provide beauty and strength for others. SHARE this story on Facebook with your friends and family.