On Tuesday, Corporal Darryl Wormuth arrived on the scene to see a one-and-a half year-old-girl belted in a car seat, not moving. "God, please let this child be alive," was his first thought. She was alone, sitting in the hot car for hours. He looked closer, she was still breathing.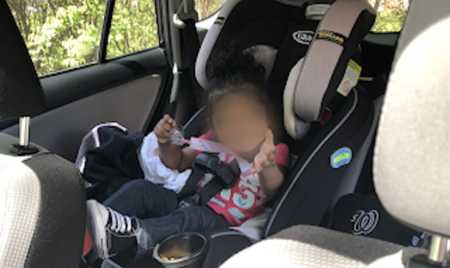 Earlier that day, Corporal Wormuth had discovered a man nearby; he was face down in the grass. As he called for backup and medical help, he spotted a lanyard around the neck of the man who was not responding. The lanyard contained keys and a car key fob. The Corporal tapped the panic button on the key fob, attempting to see if the man had gotten there in a car. No cars nearby made a sound.
The man was conscious but not verbally responding to the Corporal as he helped the man to the hospital. Three hours later, the Corporal arrived at the apartment complex for the continuation of his shift. It seems this officer had a hunch that something was off. "Something just kept nagging at my mind," he said. As he drove to patrol the same area, he heard music playing from a parked car. Upon walking up to the side of the vehicle, he noticed the driver's window was down, the engine was still on. That's the moment he saw her, the infant girl in the backseat and immediately said a prayer. He then called for backup. After confirming she was breathing, he alerted the property manager from the building. The manager then treated the little girl to chicken nuggets and water.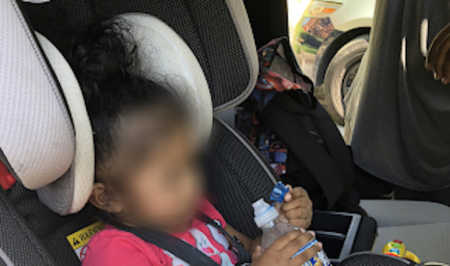 The Corporal also discovered a phone left in the car which had a few dozen missed calls. After returning one of the missed calls, he located the girl's grandmother and explained the situation. Shortly thereafter, the little girl's grandmother as well as mother came to pick up the child and bring her home.
Corporal Wormuth later learned the man he had found unresponsive had been a member of the little girl's family and had been taking care of her. This man was charged with reckless endangerment as well as an unattended child charge.
This story was submitted to Love What Matters by the Prince George's County Police Department of Hyattsville, MD. Submit your story here, and subscribe to our best love stories here.
SHARE this story on Facebook or Twitter to spread safety awareness for parents.